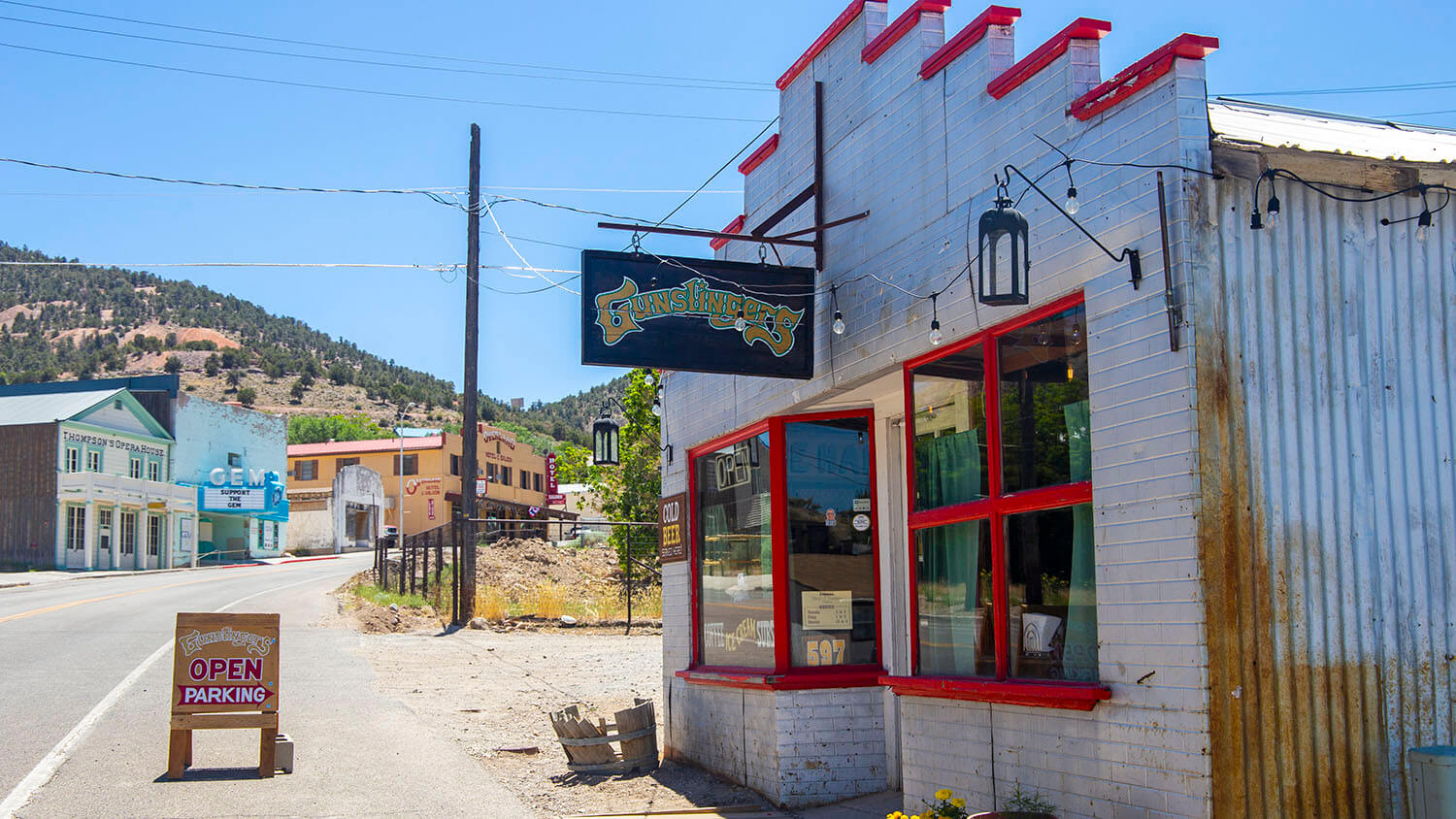 What goes better with one of the best Old West districts in the Silver State than a Doc Holiday, Jesse James, or Wyatt Earp-inspired sub sandwich? Pioche, NV was once one of the wildest boomtowns in the West with so much lawlessness that dozens of people were laid to rest before anyone died of natural causes—not to mention entombed so quickly the tips of their boots were still sticking out of the ground. Today, this historic living ghost town is quite the opposite, offering up some of the most legendary overnight stays in southeastern Nevada (so long as you don't pick the haunted room), famous historic landmarks, museums, state parks, and much more.
As you history-hop your way through town, there's no better place to refuel than Gunslingers Restaurant, located right in the heart of historic Pioche. Offering a menu sure to please any palette, Gunslingers promises everything from iced coffees to cappuccinos, fountain sodas to ice cream and milkshakes, and fresh, made-to-order sub sandwiches and salads.
Hours:
Gunslingers Pioche is open Monday through Tuesday, and Thursday through Saturday from 11:00 AM to 6:00 PM. Closed Wednesdays and Sundays.
This Location: