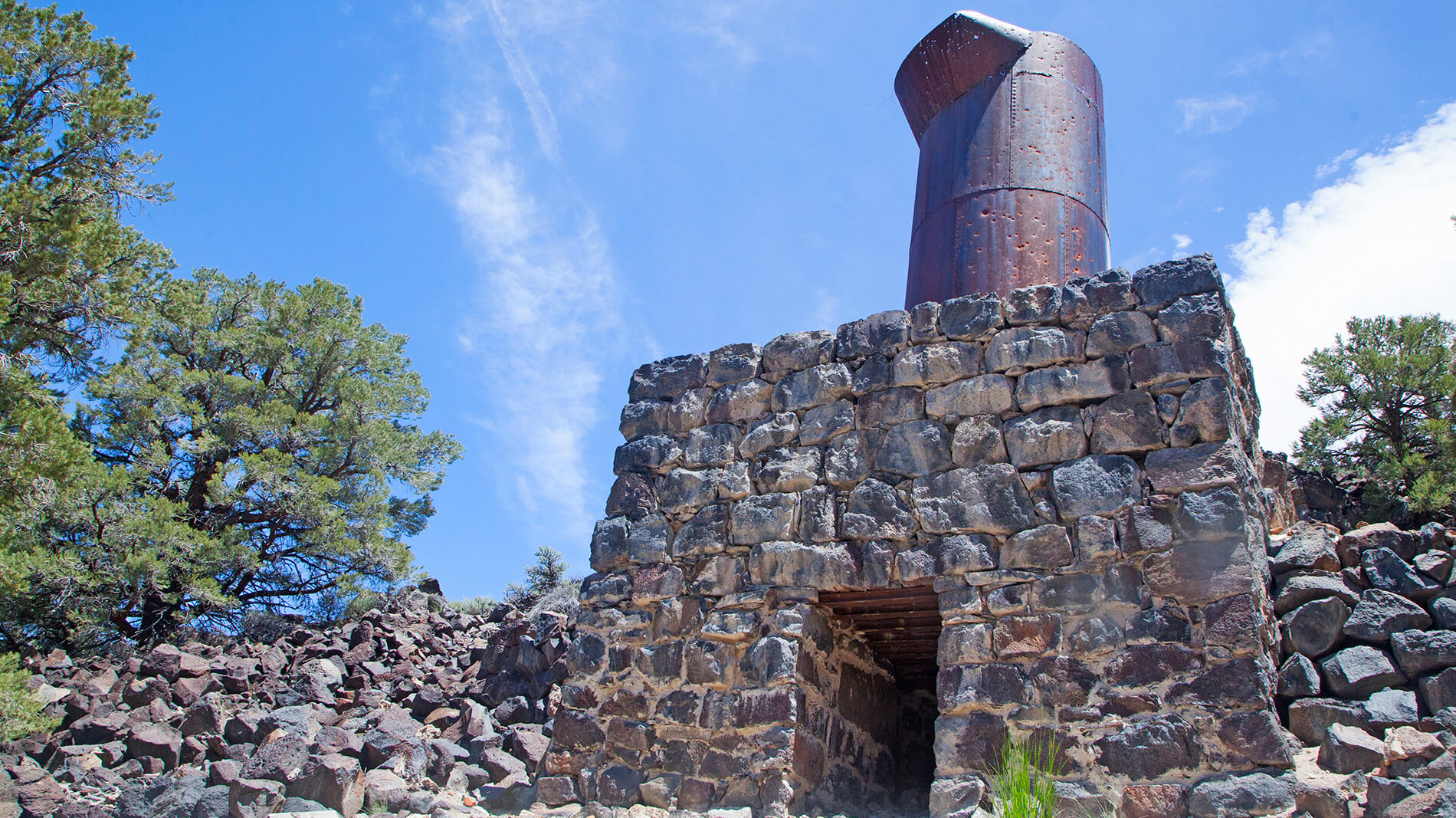 One of the true Nevada boomtown greats, Aurora's gold and silver discoveries beckoned 10,000 people to central Nevada's western border to grab onto their own piece of the American Dream. While not a whole lot remains in Aurora NV ghost town today, this once-booming gold mining town was once one of the most famous boomtowns in the West, with hundreds of houses, dozens of homes, stores, saloons, newspapers and schools, drawing the attention of failed-prospector-turned-writer Mark Twain himself. Today, Aurora makes for a great day trip when exploring Hawthorne, Walker River State Recreation Area, and nearby Bodie Ghost Town, with an amazing historic cemetery that tightens the lens on its prominent past.
Named after the goddess of the dawn, Aurora town site sprung to life in 1863 when the Wild West Vein was first discovered, back when the region was still the Nevada Territory. Right around this same time, Samuel Clemens traveled to the area to assist his brother Orion Clemens—recruited to be the Secretary of the Nevada Territory. Sam Clemens decided to try his hand at prospecting while his brother helped lead the Nevada Territory to statehood, living and mining within some of the era's most legendary boomtowns, like Unionville, Virginia City and Aurora. He didn't last very long in Unionville or Aurora, but after becoming Mark Twain, romanced his adventures in both in his novel Roughing It.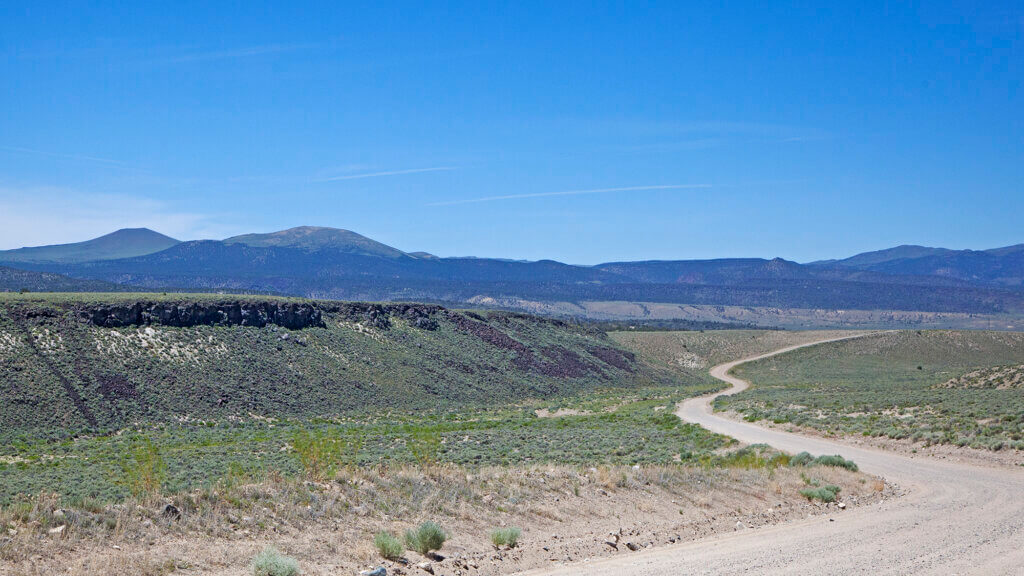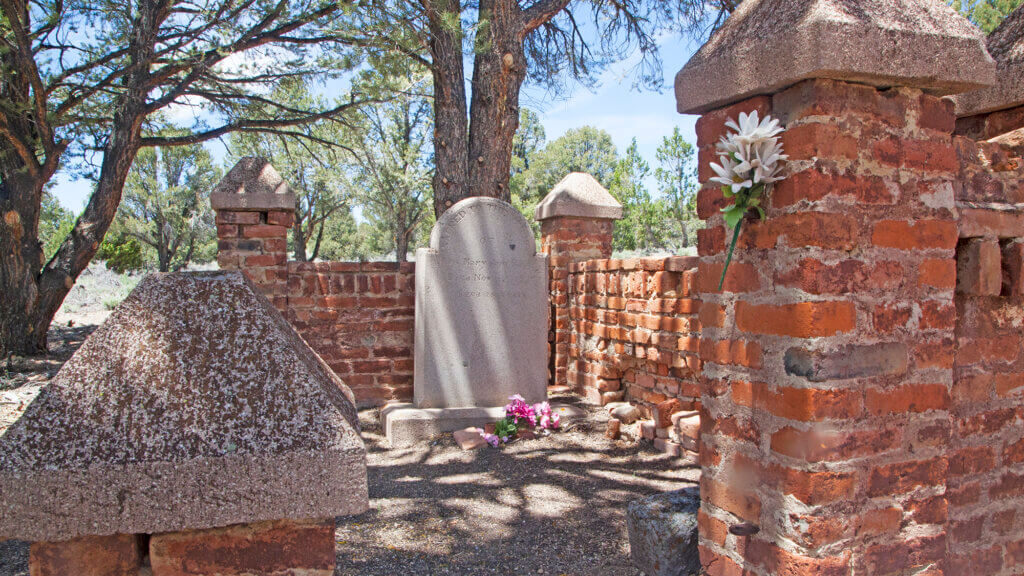 Nestled in the foothills along the California-Nevada border, Aurora and nearby Bodie Ghost Town's unique eastern Sierra location made it difficult to reach in its early years. Later after the toll road through Sonora Pass connected it to San Francisco, Aurora really boomed because it could more directly receive supplies, and much easier access for people to arrive, too. In its heyday, Aurora cranked out more than $27 million dollars in gold, and was so successful it became the county seat of both Mono County, CA and Esmeralda County, NV. Because of its high desert orientation and grim wintry conditions, Aurora's population was predominantly made up of men—and at least half of the women who did live in Aurora were prostitutes, with mostly saloons, gambling halls, and brothels lining the streets. Lawlessness was common during the time, but especially ran amuck in Aurora where violence became part of its everyday story.
By 1864—the same year the Nevada Territory officially became a state—most of Aurora's profits were already reaped. Just a year later almost all of the stamp mills were shut down, with almost all of the homes completely deserted by 1870. As immaculate as Bodie is today, Aurora was even grander, and would still be standing as Bodie is if it weren't for demolishing Aurora's buildings for bricks during World War II, then further decimated by vandals in the 1970s.
Exploring Aurora Ghost Town Today
Nearly all of Aurora's buildings have been knocked down, and while some foundations can be seen, most of what was one of Nevada's most famous boomtowns has been reclaimed by the high desert. The Borealis Gold Project—a modern day mining venture in the Hawthorne area—has current operations in and around historic Aurora so please be respectful when exploring. Aside from a few foundations here and there, the most important lasting piece of Aurora lies within its historic cemetery. A final resting place for prominent politicians, businessmen, gunslingers, prostitutes, and the hardworking men who made Aurora succeed, visiting Aurora's historic cemetery is definitely one to add to the list for every Nevada backroader.
Getting There and Info to Know Before You Go
Aurora Ghost Town is located in central Nevada near the California/Nevada border close to Bodie Ghost Town. The closest living town is Hawthorne, which is about an hour east of Aurora, and makes for the best direct access. To find Aurora, depart downtown Hawthorne on State Route 359, then make a right turn onto Lucky Boy Pass. Follow this well maintained dirt road for about 20 miles until you reach Fletcher Stage Stop—part of Walker River State Recreation Area—at a four-way junction. From here, head south, following the road directly into Aurora Ghost Town.
When traveling Nevada backroads, be sure to live by the Dirt Road Code by traveling with 4×4 access and a spare tire. Carry plenty of snacks and water, be sure to let someone know where you're headed and when you plan to return, and practice Leave No Trace methods whenever possible. That, and there is only one safe way to deal with historic mine sites—stay out, stay alive. From shaky timber, cave-ins, dangerous air quality and old explosives, exploring in and around old mining sites is extremely unsafe. Do not attempt to enter old mine shafts or adits when exploring any Nevada ghost towns.
Hours:
Aurora Ghost Town is open 24 hours a day, 7 days a week. The only thing preventing you from accessing Aurora would be a seasonal, weather-related road closure. For more information on Aurora Ghost Town, and to check road conditions before heading to this historic townsite, get in touch with Visit Mineral County directly at (775) 945-5854.
Admission:
Modern day mining at the Borealis Gold Project has mostly taken over historic Aurora, though visitors can still see a few intact mining relics and of course one of the coolest historic cemeteries in the state. No admission is required to access non-modern day mining areas, which will be obvious when exploring the area.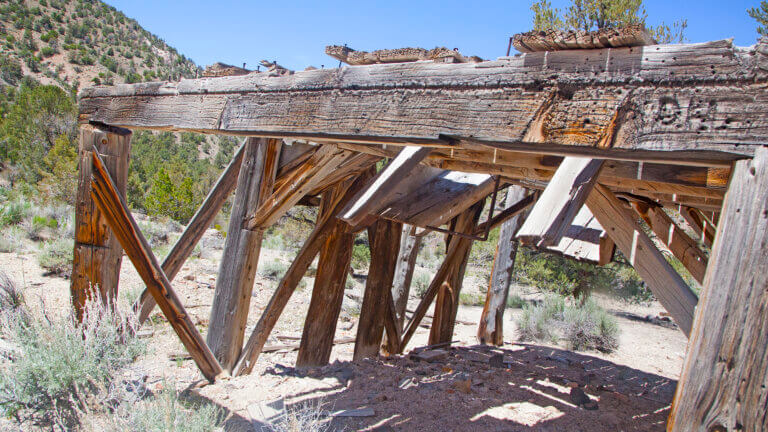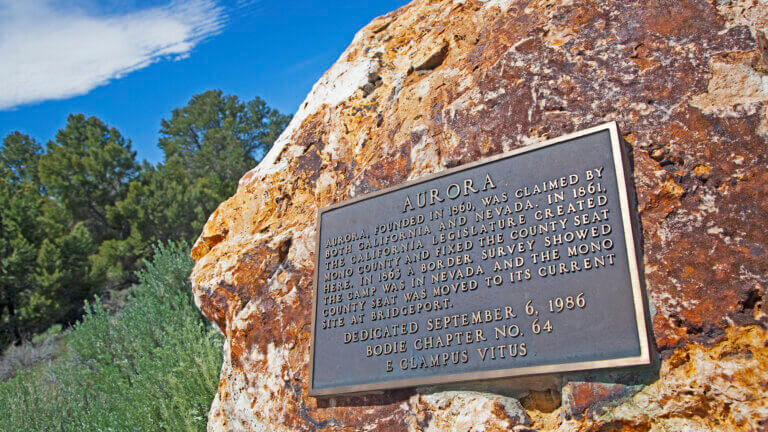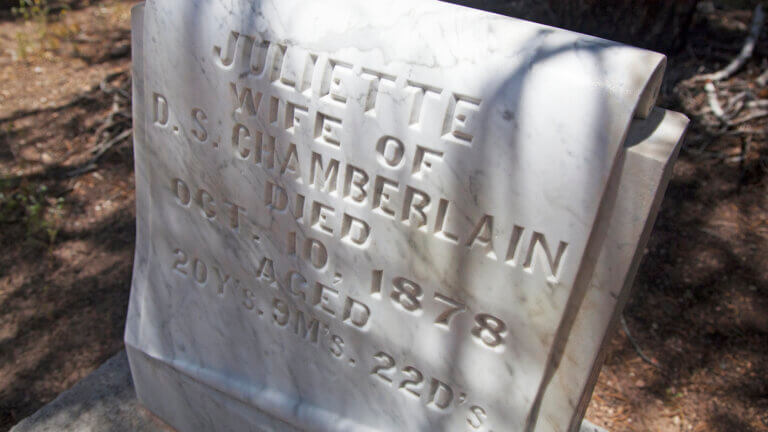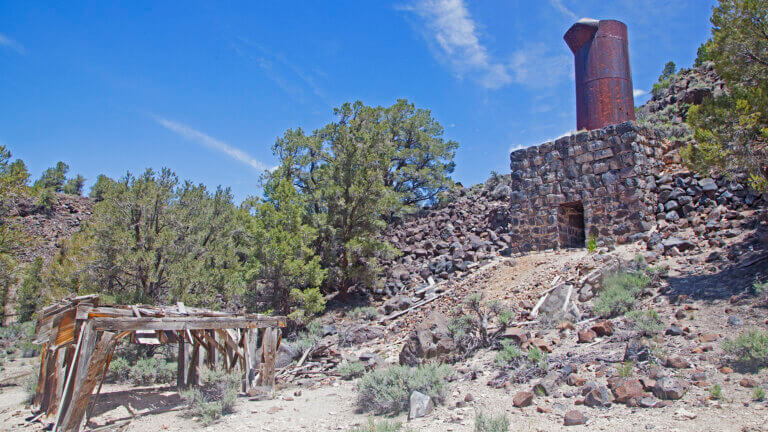 This Location: