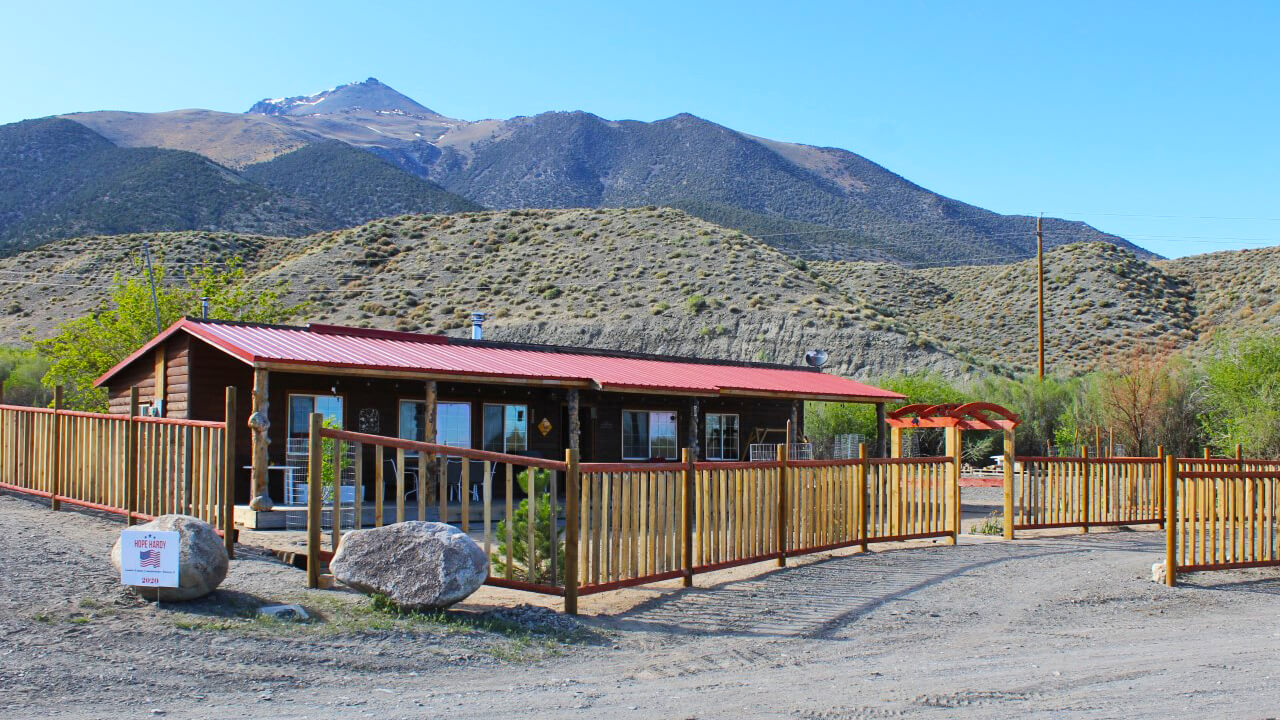 Nestled in the heart of Kingston Canyon and your ticket to some of the most unspoiled outdoor recreation and cultural history in the Silver State, hit the reset button with a stay at the Kingston Cabin. Situated in the heart of the tiny rural community of Kingston—about 45 minutes south of Austin and the Loneliest Road in America—settle into this cozy, two-bedroom cabin for an Uncommon Overnighter you won't soon forget.
As Kingston's newest overnight accommodation, the Kingston Cabin is a sister property of Austin's Union Street Lodging B&B. Since opening in 2018, this unique place to stay provides unbeatable access to the hiking and mountain biking in the Toiyabe Mountains, fishing at Groves Lake, off-roading the Big Smoky Valley, the Lucky Spur Saloon, Spencer Hot Springs, Toqiuma Cave and Hickson Petroglyphs, some of the best stargazing in Nevada, and much more.
Situated in the center of town within walking distance of the Lucky Spur Saloon and the stocked, catch-and-release Kingston Pond, the Kingston Cabin is pet friendly, fully furnished, and is equipped with a fully stocked kitchen to accommodate all your cooking needs during your stay. Outside, visitors will find plenty of parking, an outdoor firepit (when fires are seasonally permitted in Nevada), and a large deck to stretch out on and take in those Big Smoky sunrises. Cell service is extremely limited in this part of Nevada, and Wifi is not available during your stay—all the better to hit the reset button and fully enjoy the spectacular sights of central Nevada.
Hours:
The Kingston Cabin is available year round. Ready to book your stay at this Nevada Uncommon Overnighter? For more information on rates, making a reservation and nightly minimum stays, get in touch with the property directly at (775) 964-2364.
This Location: