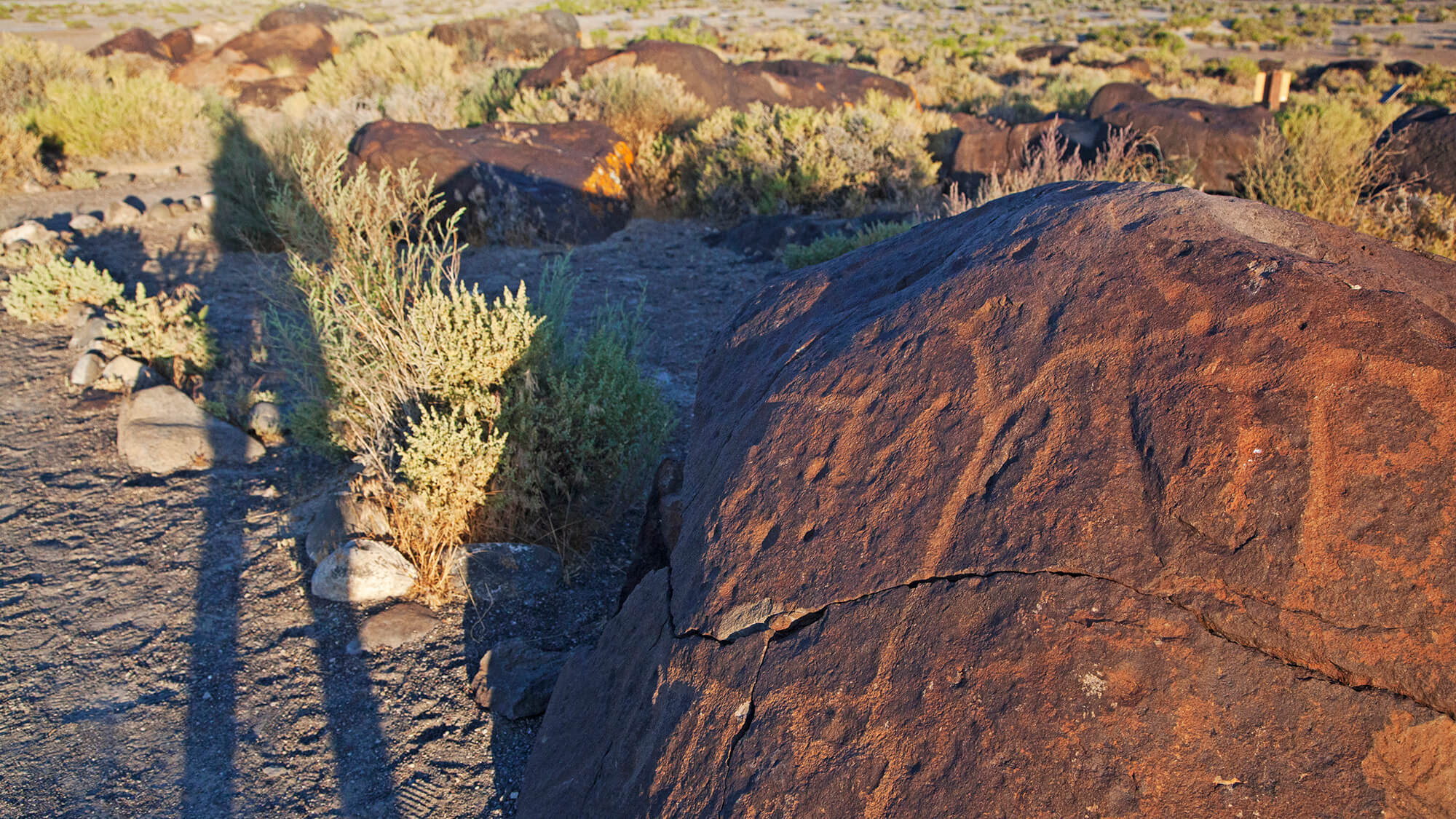 Hidden Cave & Grimes Point Archaeological Site
It's one thing to read about the artwork created by Nevada's indigenous peoples, but it's an entirely different experience to see these prehistoric masterpieces in person, especially when they've blended with nature. That's exactly what you'll find at Grimes Point Archaeological Area along the Loneliest Road in America, minutes east of Fallon, Nevada.
Here, American Indians left their indelible impressions on what would become the Silver State by carving pictures into the surfaces of large boulders and rocks, a practice now known as the making of petroglyphs. Over thousands of years, the basalt boulders began to take on an unusual look in a phenomenon known as desert varnish, which occurs when manganese and iron combine in arid climates to create a deeply polished red and black appearance. In short, it's something to behold and you can see it for yourself at this popular archaeological site in northern Nevada.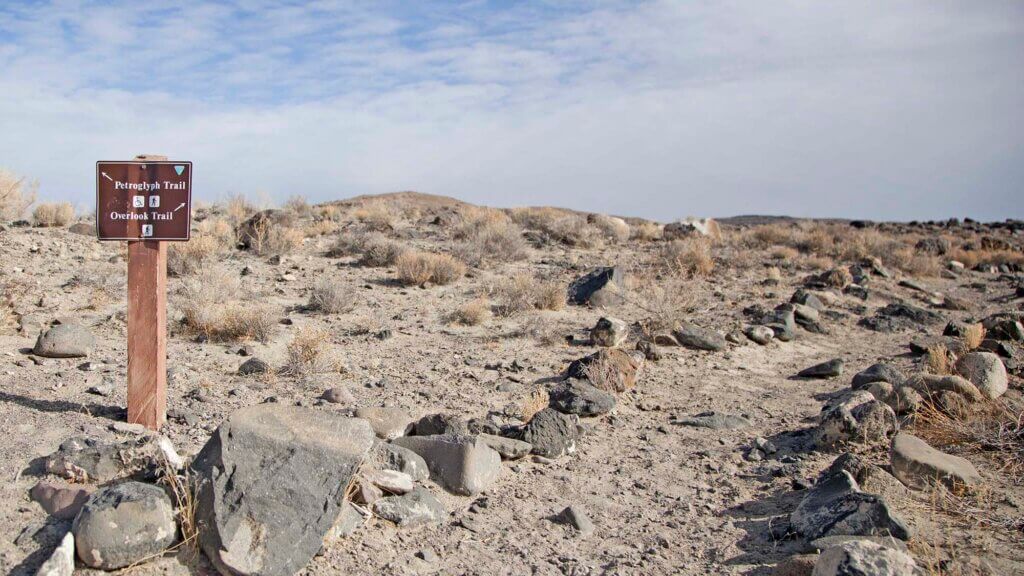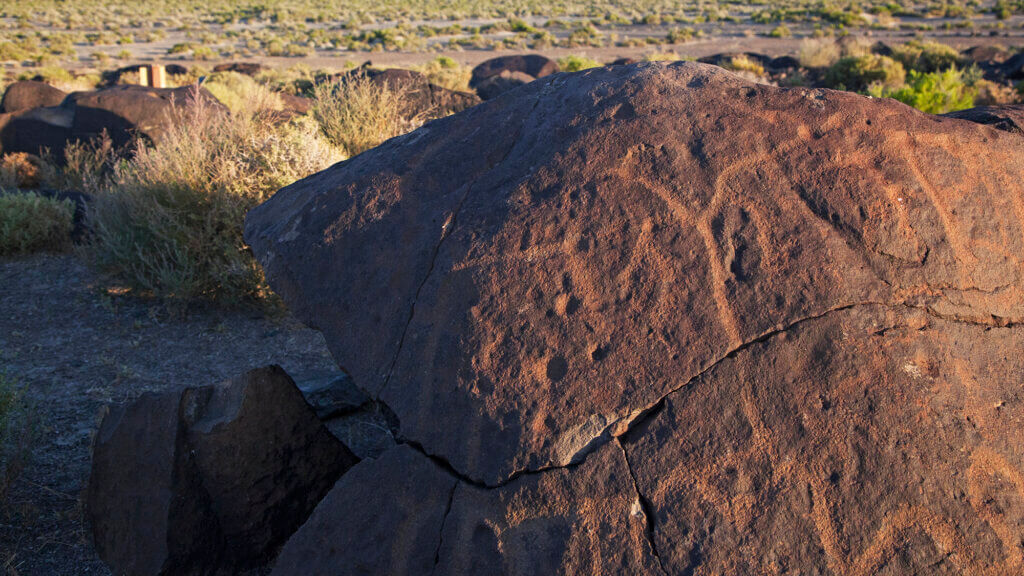 Visiting Grimes Point Today
During modern times, archeologists studying Grimes Point discovered that there was more to this area than its art. Digging at this historic site revealed remnants of American Indian life, including bits of bone and shell, a stone scraper tool, bits of tule and matting alongside the petroglyphs.
Today's visitors to Grimes Point Fallon site can catch a firsthand view of these captivating samples while walking along a short, self-guided interpretive trail. Brochures are provided at the site, which includes information about the trailheads and grounds in general. While it's considered to be difficult to decipher the meaning of petroglyphs, many scientists and archaeologists will generally agree that the petroglyphs present at Grimes Point are not a form of writing, but instead drawings.
Keep an eye out for all kinds of shapes, including swirls, desert bighorn sheep, and distinctive peck marks forming smooth divots—a signature petroglyph at Grimes Point. Keen-eyed visitors will note that, running east and west along the ridge behind the site, lays evidence of an aboriginal drift fence for driving deer or antelope. After all, the act of creating a petroglyph was often a ritual performed by a group leader before each hunt. These petroglyphs can be seen on boulders within a short walking distance of the rest area, but if you're up for more of an active interpretation, jump in the car and head just one mile up the road.
This Nevada Bureau of Land Management (BLM) site has recently employed new restrooms, five sheltered picnic tables, an informational kiosk, benches, and a paved parking lot and road. In addition to the interpretive trail, a guided education program is provided for those interested in learning more about Great Basin history.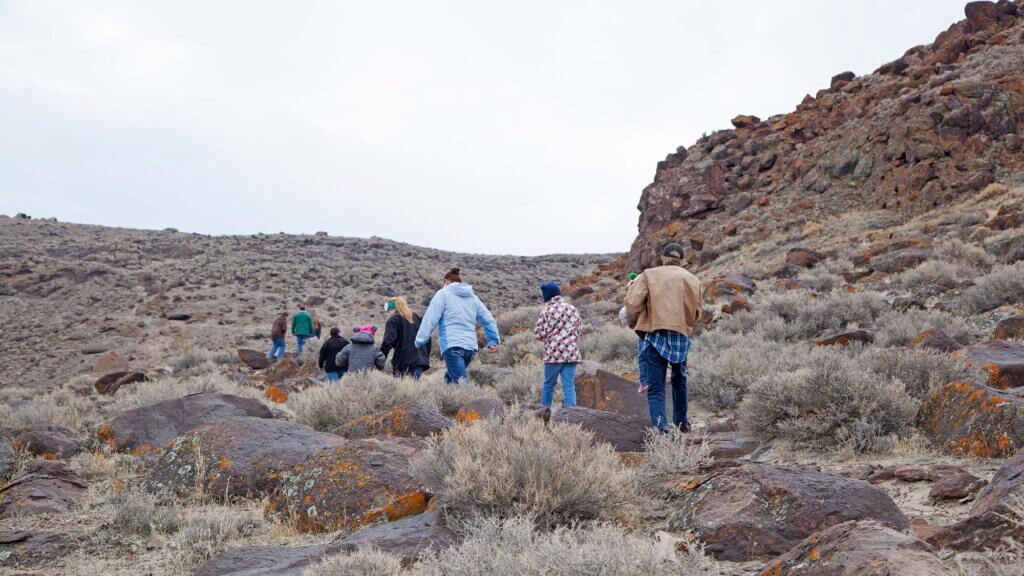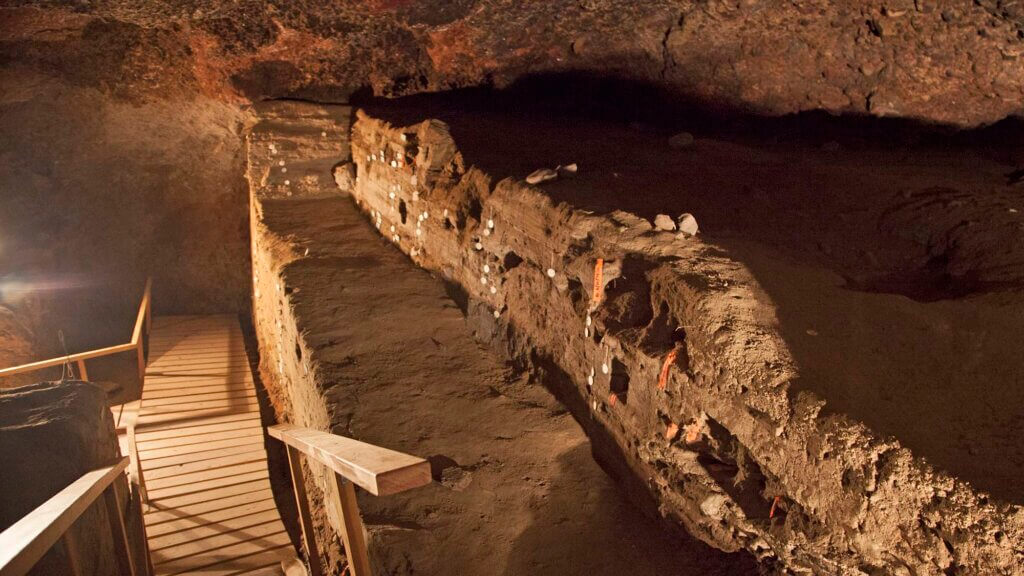 Hidden Cave
Nearly 20,000 years ago, ancient Lake Lahontan filled this very landscape — covering the vast majority of northwestern Nevada, even extending as far as Southern Oregon — but over time, it receded, exposing multiple caves which were later used by the ancestors of the Fallon Paiute-Shoshone Tribe.
Today, hiking trails lead to a series of caves in the region which are open to the public for interpretive tours. The most well-known and accessible cave is Hidden Cave, protected by both the tribe and the Nevada Bureau of Land Management. Hidden Cave, which continues to be an ongoing archaeological dig site, exposes fascinating 21,000 year old stratigraphy, or rock layering.
Travel Nevada Pro Tip
Looking for even more history on the region? Head for the Churchill County Museum in downtown Fallon, who collaborates with Nevada BLM to offer free, 2-hour tours of HIdden Cave. Free BLM-hosted tours are available on the second and fourth Saturday of each month.
Hours:
Grimes Point is open 24 hours a day. Contact the Carson City branch of the BLM at (775) 885-6000 for further information. Tours of Hidden Cave are offered on the second and fourth Saturday of every month. For more information on Hidden Cave and tours, get in touch with the Churchill County Museum directly at (775) 423-3677.
Admission:
Admission to Grimes Point and Hidden Cave is free. To go on a public tour of Hidden Cave, head for the Churchill County Museum at 9:30 AM on any second and fourth Saturday of the month. The group will depart for Hidden Cave as a caravan. Be sure to bring hiking shoes, water, sunblock, and a hat for this ¾ mile hike up to the cave entrance.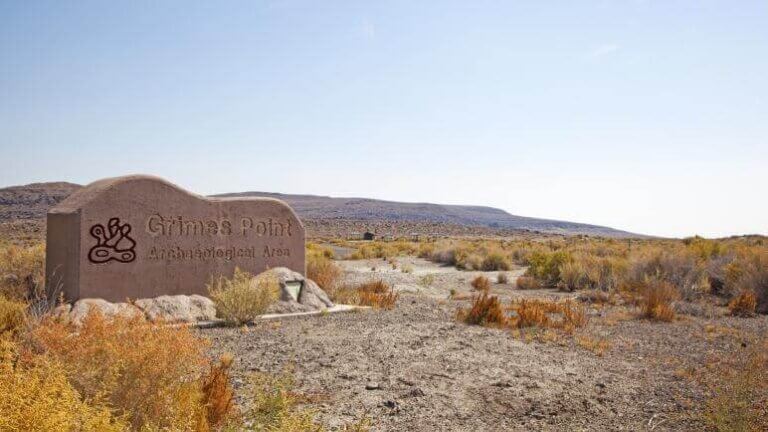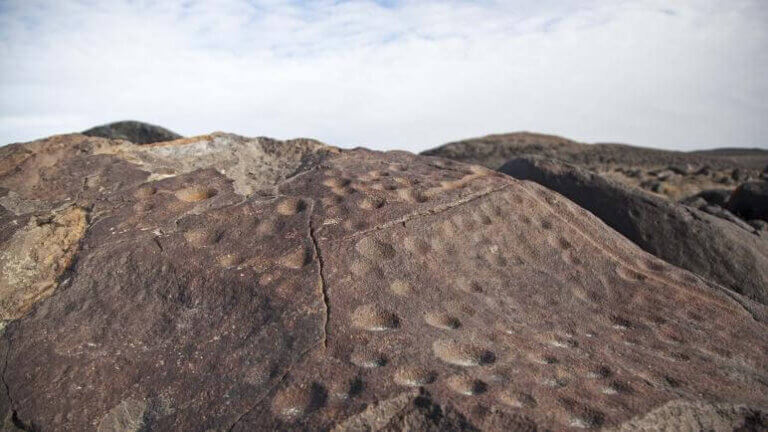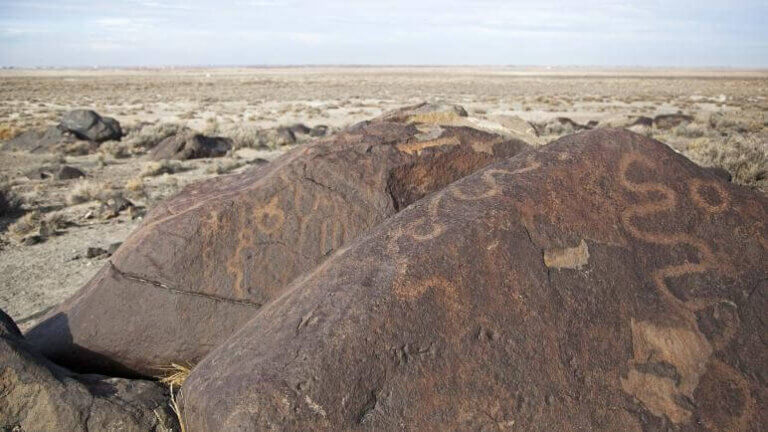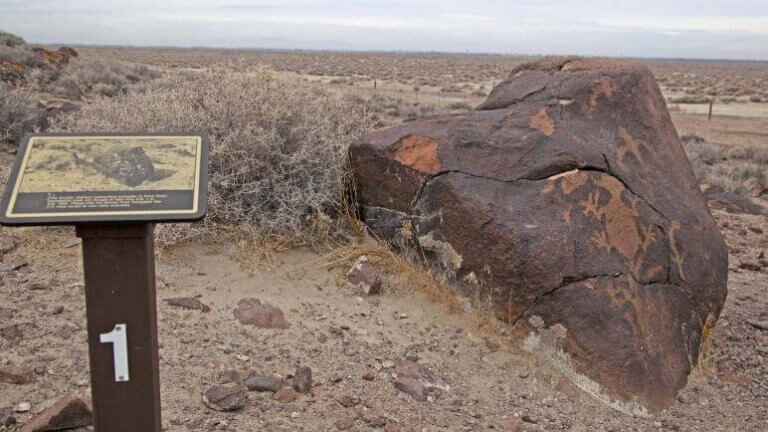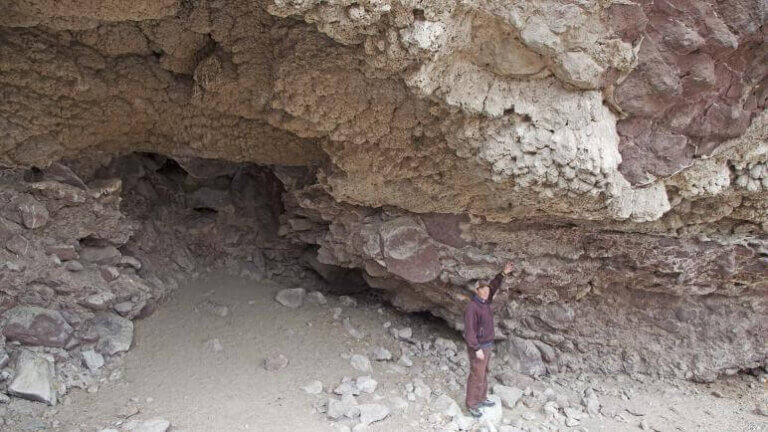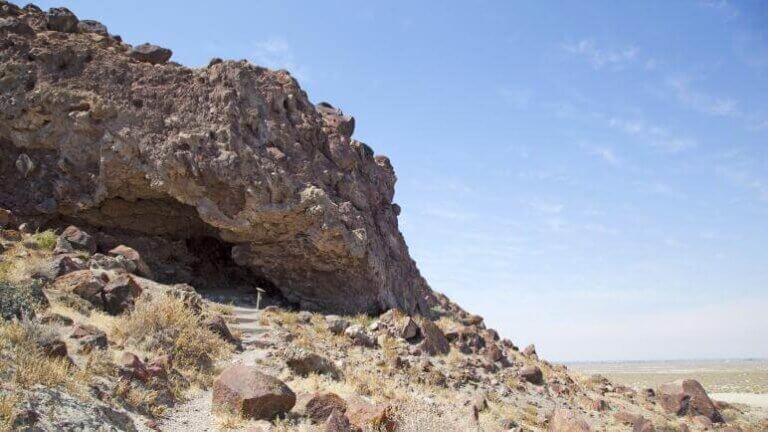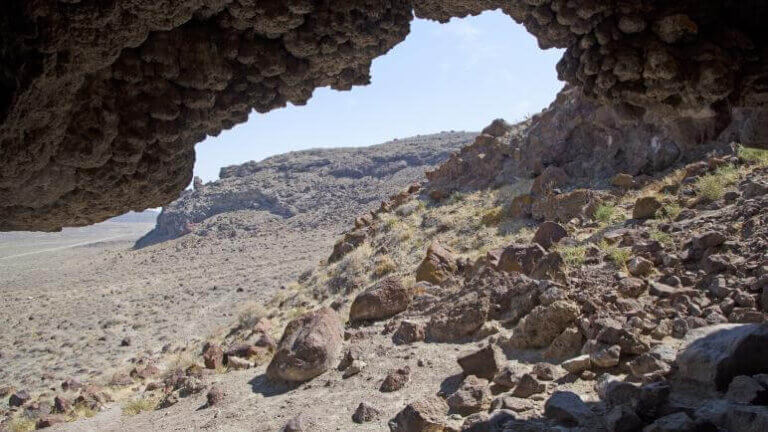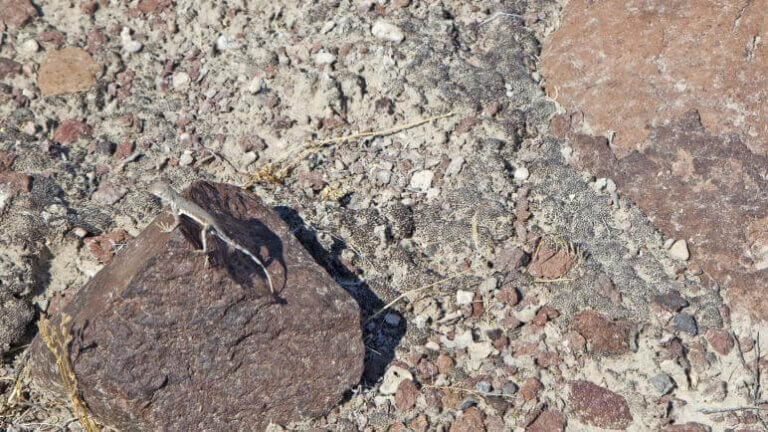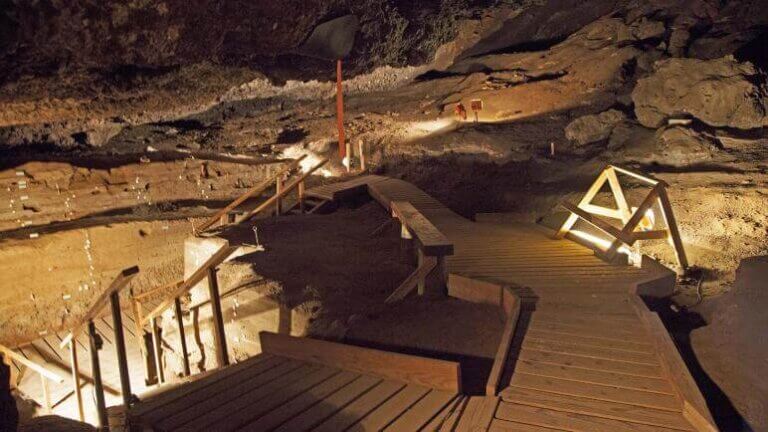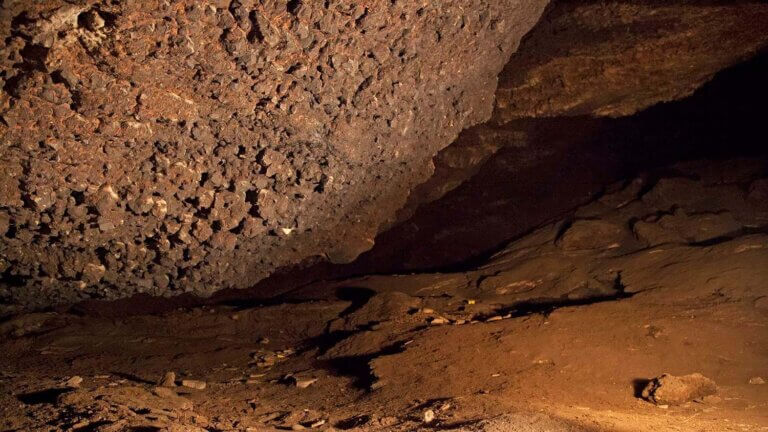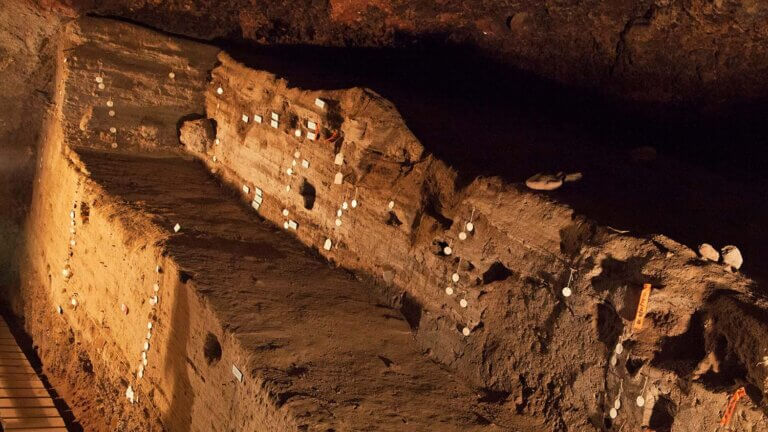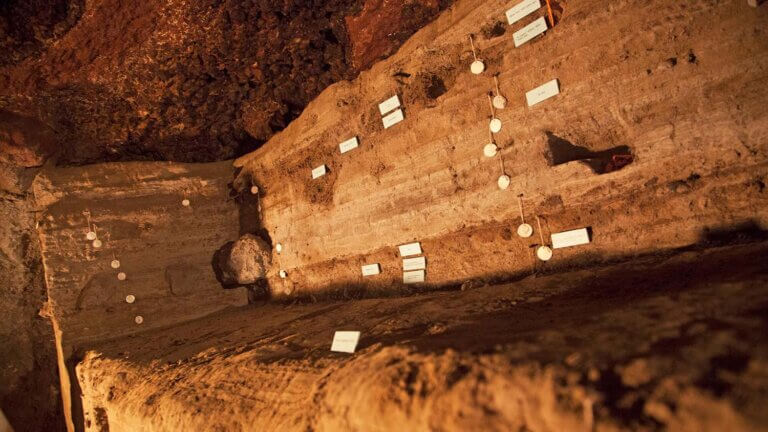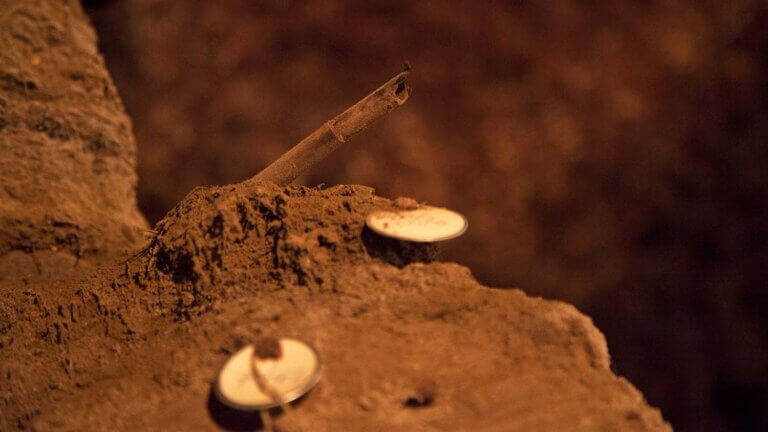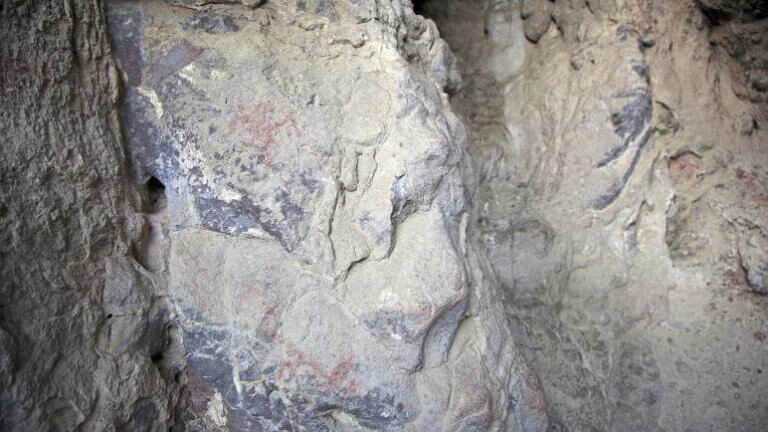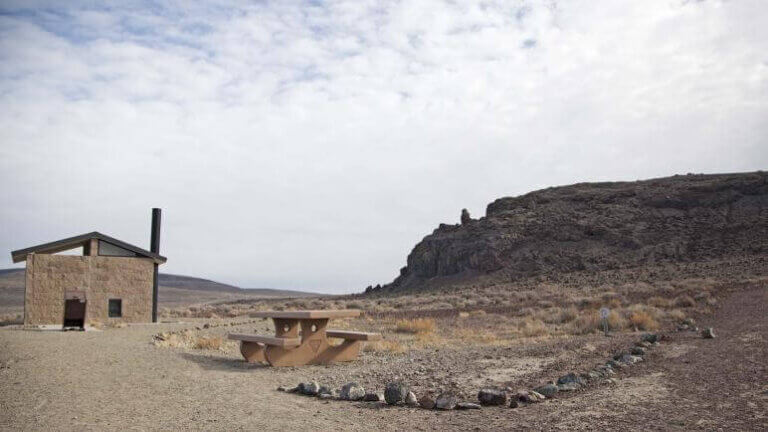 This Location: