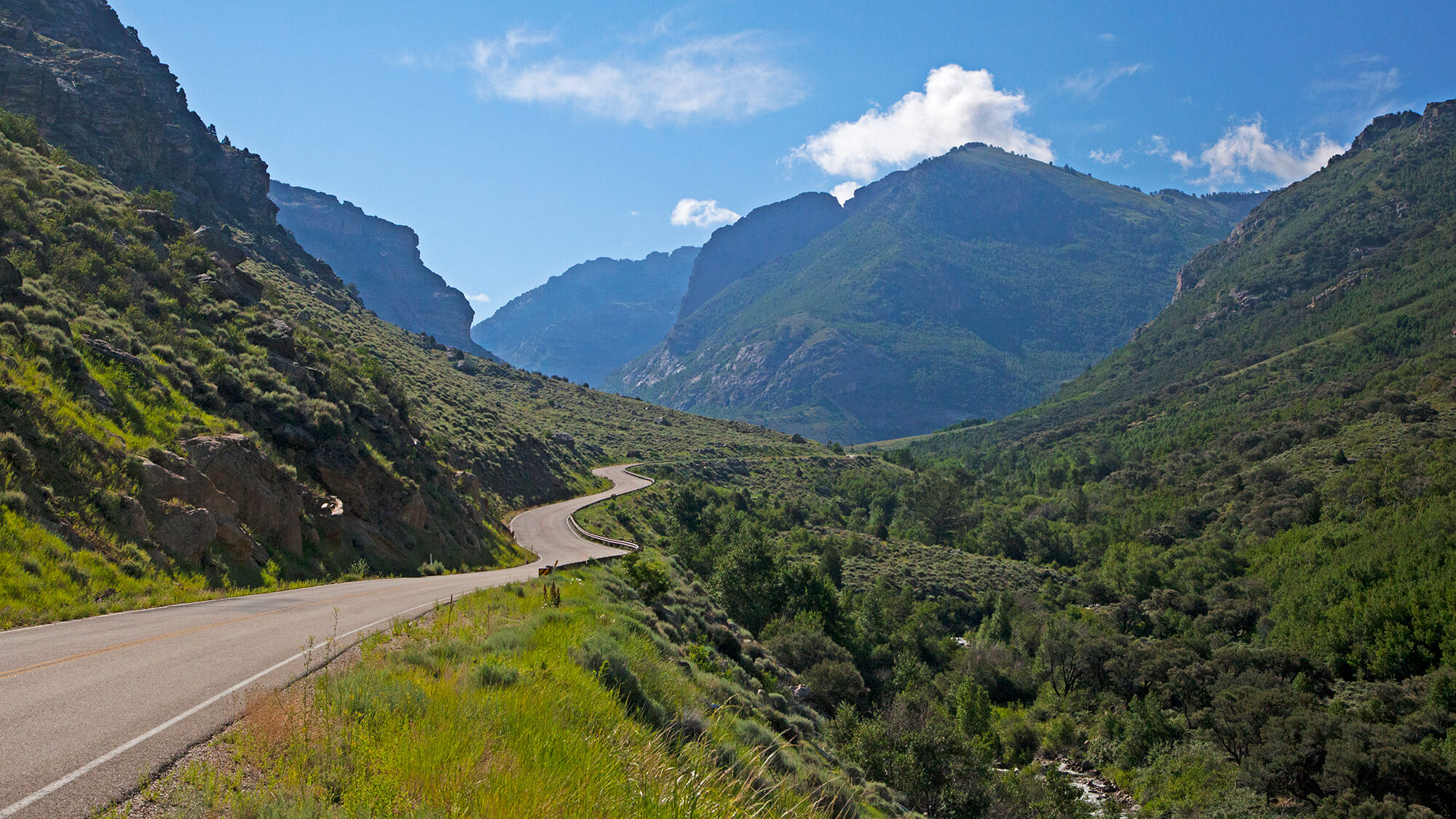 Lamoille Canyon & The Ruby Mountains
All roads lead somewhere amazing out here, but the arguable centerpiece of the Elko region is the glacier-carved range known as the Ruby Mountains, accessed via Lamoille Canyon Scenic Byway. This 12-mile paved road works its way up past vistas straight out of a photographer's dream. While exploring the Byway, keep your eyes peeled for Kodak moments, interpretive signs, and access to the bends and beaver ponds of Lamoille Creek. There are plenty of places to pull over for a quick forested jaunt in the woods or to spread out a blanket and enjoy that picnic you packed earlier. Naturally, the range of recreational opportunities is as wide as the landscapes, enticing adventurers with hiking, backpacking, cycling (both on and way, way off the pavement), big-game hunting (the elk are gargantuan), and fishing so good it's almost unfair.
Often compared to the Swiss Alps, the Ruby Mountains' steep, craggy peaks rise nearly 5,000 feet above the valley below, capped by Ruby Dome at 11,387 feet. A 45-minute drive puts you at the top of Lamoille Canyon Scenic Byway, where the hikes range from couple-hour excursions to multi-day thru-hikes on the Ruby Crest National Recreation Trail, all to beautiful, trout-packed alpine lakes. Come winter, the Rubies boast 300 inches of the driest, fluffiest snow in the USA—seducing snowshoers, snowmobilers, and powder-hungry backcountry and heli-skiers alike.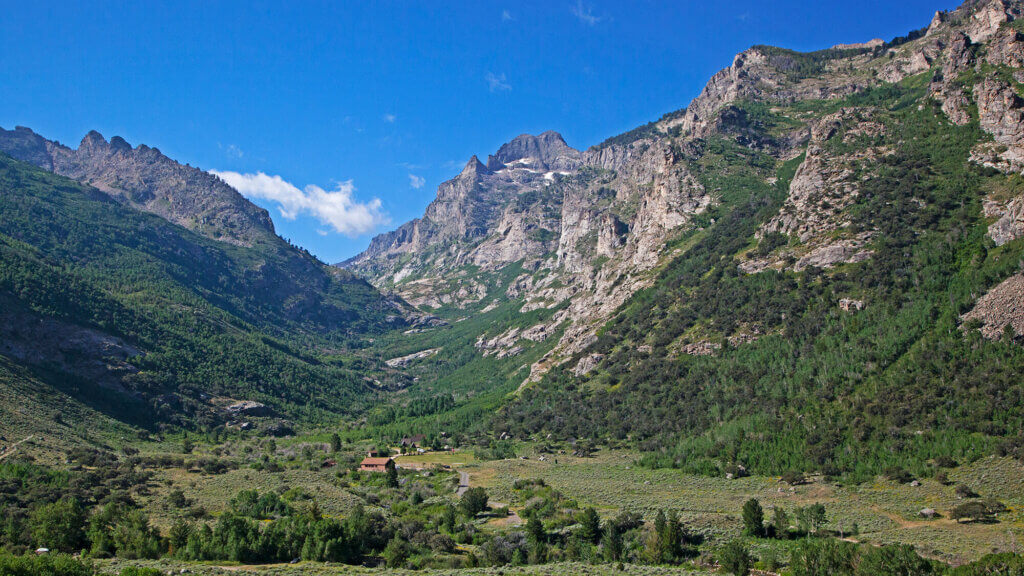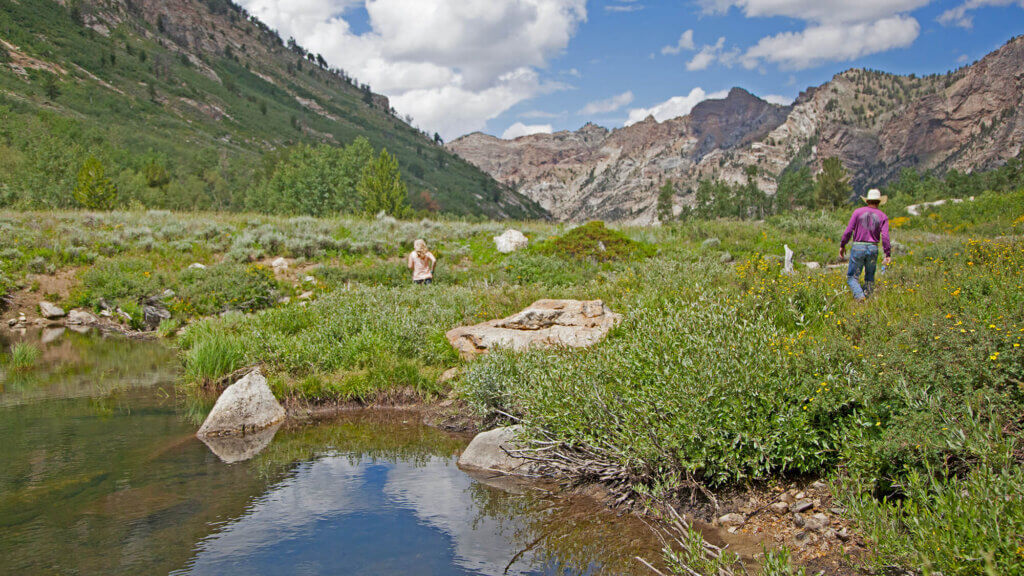 Summer Activities in the Ruby Mountains
If you're looking to get after it, swap your cowboy boots for hiking shoes and set off for a stroll along the creek in Thomas Canyon, or head to the end of the road where some more ambitious options await. The main trail rolls past Lamoille, Dollar, and Liberty Lakes (and plenty more, if you keep going along the 43-mile Ruby Crest National Recreation Trail), or cross the road to the trail up to Island Lake, which climbs two miles up to a glacial tarn in a hanging valley.
Fishing in the Rubies can't be beat with native and stocked fish in every alpine lake and stream. If you're not up for the trek up and over Liberty Pass, cast a line into the beaver ponds located near the end of the Lamoille Canyon Scenic Drive. Loaded with tiger and brook trout, the fishing in this section of the canyon is so hot, it's almost unfair. Horseback riding is also popular during the summer months, along with picnicking and wildlife viewing.
Winter Activities in the Ruby Mountains
In the winter when Lamoille Canyon Scenic Byway is inaccessible, the Ruby Mountains call for snowshoers, snowmobilers, and powder-hungry backcountry and heli-skiers alike. If that last bit "peaked" your interest, you may want to take advantage of one of the only heli-skiing operations in the Lower 48 at Ruby Mountains Heli-Experience.
Travel Nevada Pro Tip
Lamoille Canyon Scenic Byway is inaccessible in winter—be sure to get the lowdown on road conditions before you head out.
Stay in the Rubies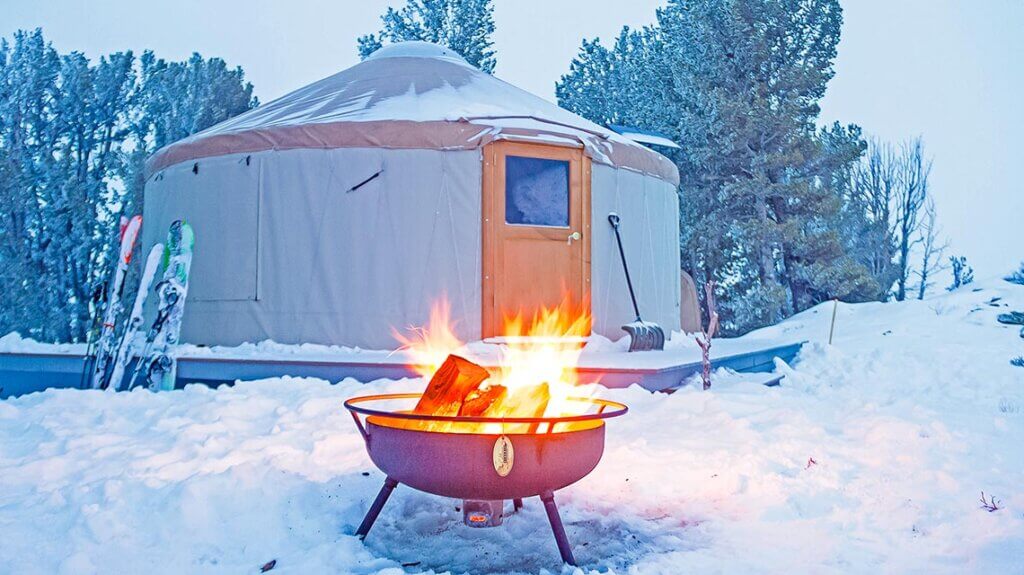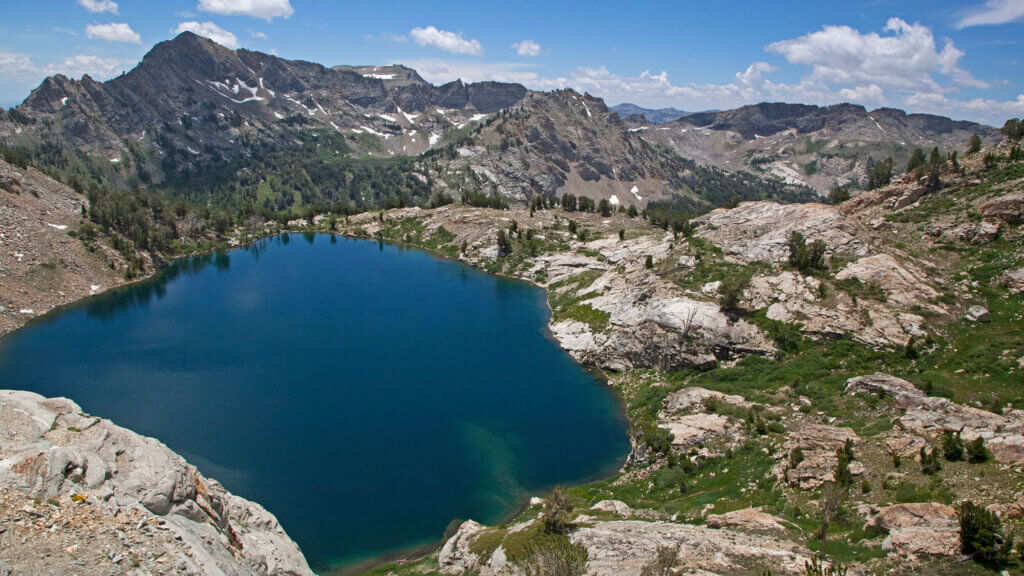 Managed by the U.S. Forest Service, settle into a handful of campgrounds in and around the Ruby Mountains. Within Lamoille Canyon, stake your spot in one of about a dozen campsites at Thomas Canyon Campground. Ideal for tent and trailer camping, each site is equipped with picnic tables, toilets, and drinking water, and is open from May through November each year. Beyond, backpack up and over Liberty Pass to dozens of glimmering alpine lakes tucked beneath jagged peaks and ridgelines for primitive camping you won't forget anytime soon.
Ruby 360 Lodge
When it comes to the unmatched views in this part of the Silver State, the "360" part is no joke. And, situated on the very toe of the range, neither is the "Ruby" part. In 2017, 40 years after launching Ruby Mountain Heli Experience, their world-renowned helicopter skiing guide service, Joe and Francy Royer opened their dream-fulfilling chalet to host skiers, weddings, events, and group travelers.
Ruby Yurts
If being super-close isn't close enough, take a hike, mule team—or best yet, helicopter—to the Ruby High Yurt, perched on 9,700-ft (3000 m) Conrad Creek Ridge and surrounded by wilderness; just be prepared to hoof it or ski back down. Or take it easy and park the car at the Conrad Low Yurt, nestled amongst an aspen forest and bubbling creek.
Getting to the Ruby Mountains
From Elko, follow State Route 227 southeast toward the tiny town of Lamoille. Just before entering Lamoille town limits, turn right on Lamoille Canyon Road. Follow this state byway, which proceeds southeast into the Humboldt-Toiyabe National Forest, for 12 miles into the Ruby Mountains to a small parking area and turn around.
Fees, Permits, and Other Info to Know Before You Go
No permits are required to access day or through hiking along the Ruby Crest National Recreation Trail, and dogs are welcome in and around the area but must be on-leash. Before casting a line into any bodies of water, be sure to get yourself legal with a proper fishing permit. The easiest way to get a Nevada Fishing License is to log onto the Nevada Department of Wildlife's website. If you're already here, grab a license at one of the state's many license agents. When accessing backcountry wilderness areas, visitors are required to take advantage of preexisting fire rings, bury human waste, pack out all garbage, and practice Leave No Trace methods.
Whether you're diving into the Ruby Crest Trail for a quick out-and-back day hike or are thru-hiking the entire trail, be prepared with plenty of snacks and food, water, sunscreen, and many layers (from a lightweight tank all the way to a down puffy jacket) no matter the season. Nevada's reputation is a wild one, and so is its weather, so check forecasts ahead of time and be ready to layer up and down. You'll find spotty or nonexistent cell phone service within Lamoille Canyon and throughout the Ruby Crest Trail, so be sure to let someone know where you're headed and when you plan to return.
For more info on the Ruby Mountains and the diversity of things to see and do within this spectacular wilderness area, get in touch with the U.S. Forest Service Ruby Mountains Ranger District Offices in Elko (775-738-5171) or Wells (775-752-3357).
Hours:
Lamoille Canyon and the Ruby Mountains are accessible year round, though the Lamoille Canyon Scenic Drive is not plowed or maintained during winter months. Through access is most reliably available from Memorial Day weekend (late May) into October. To check conditions before your trip into Nevada's backcountry, get in touch with the U.S. Forest Service Ruby Mountains Ranger District Offices in Elko (775-738-5171) or Wells (775-752-3357).
Admission:
Beyond a required fishing or hunting permit, there are no admission fees to access Lamoille Canyon or the Ruby Mountains Wilderness Area.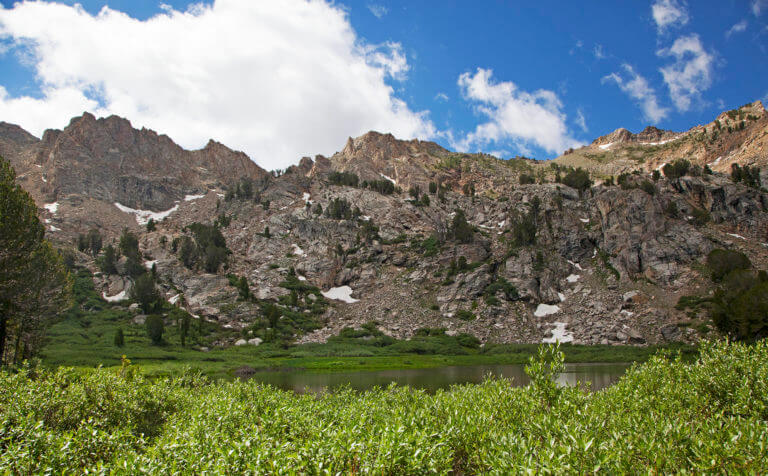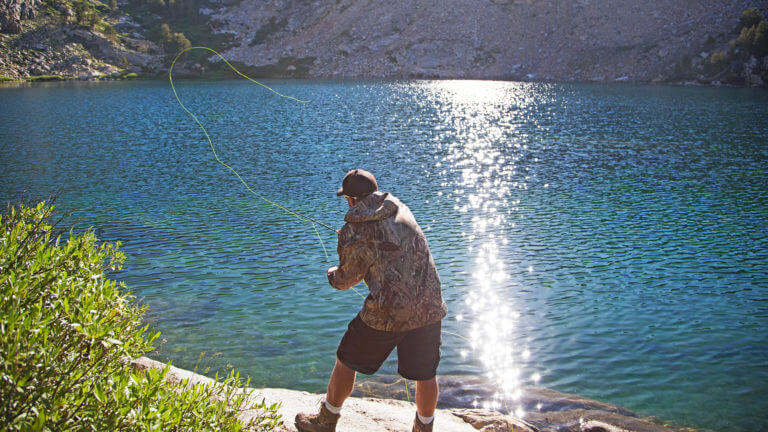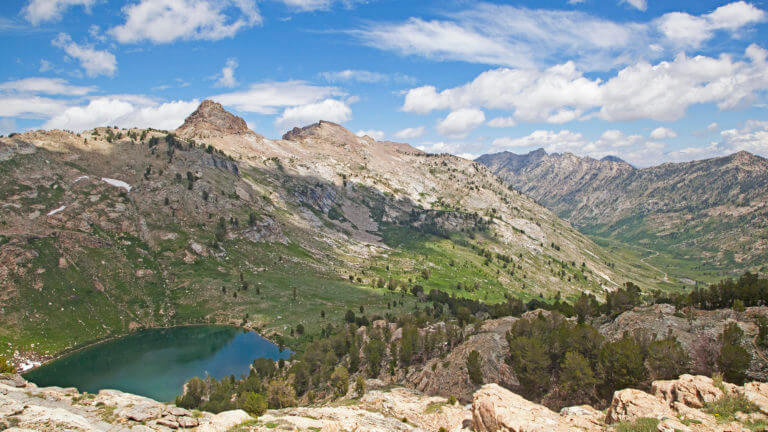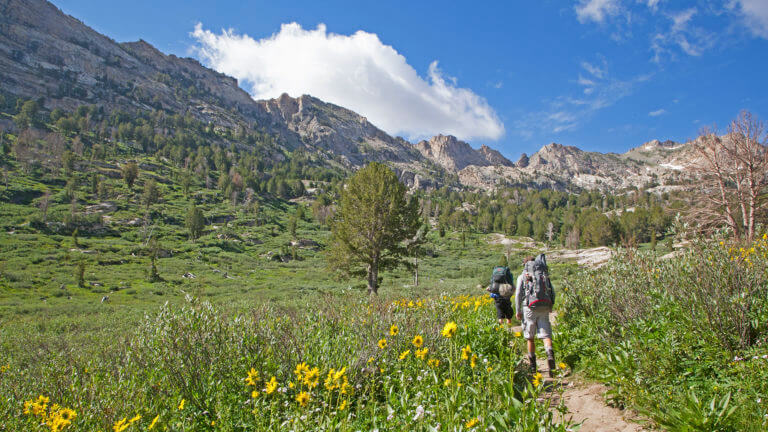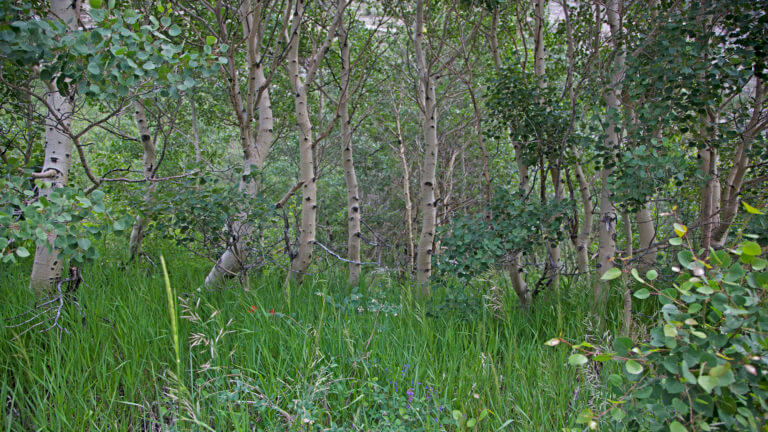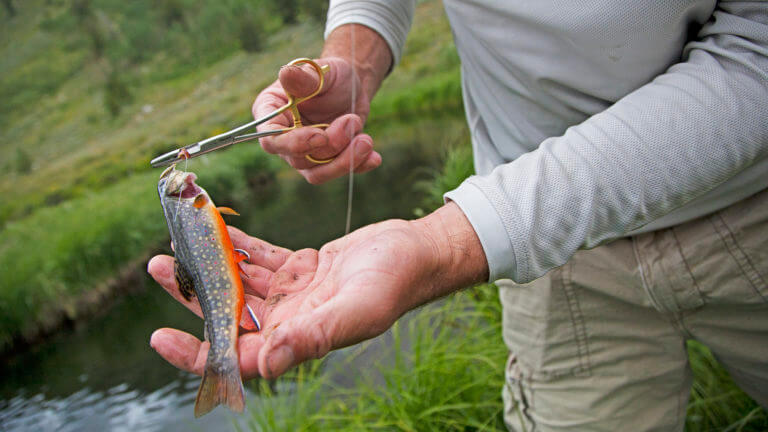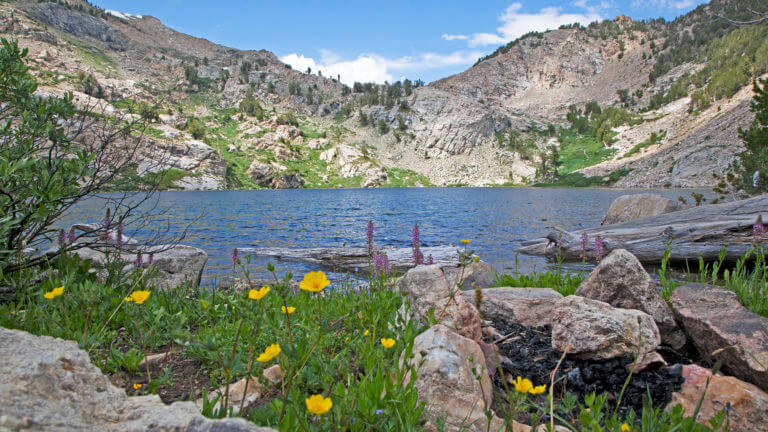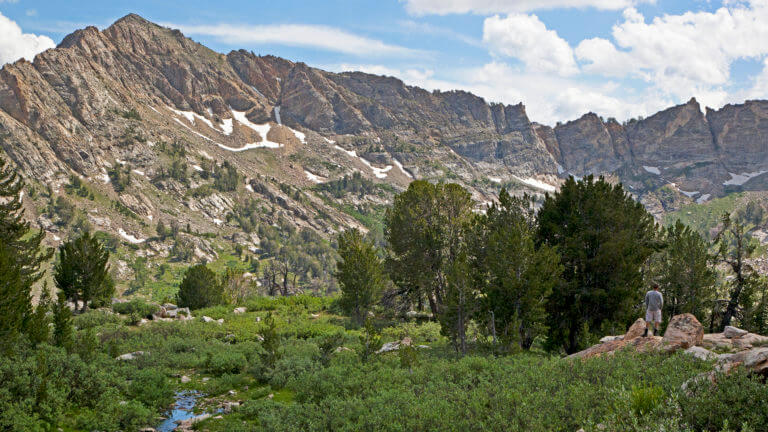 This Location: