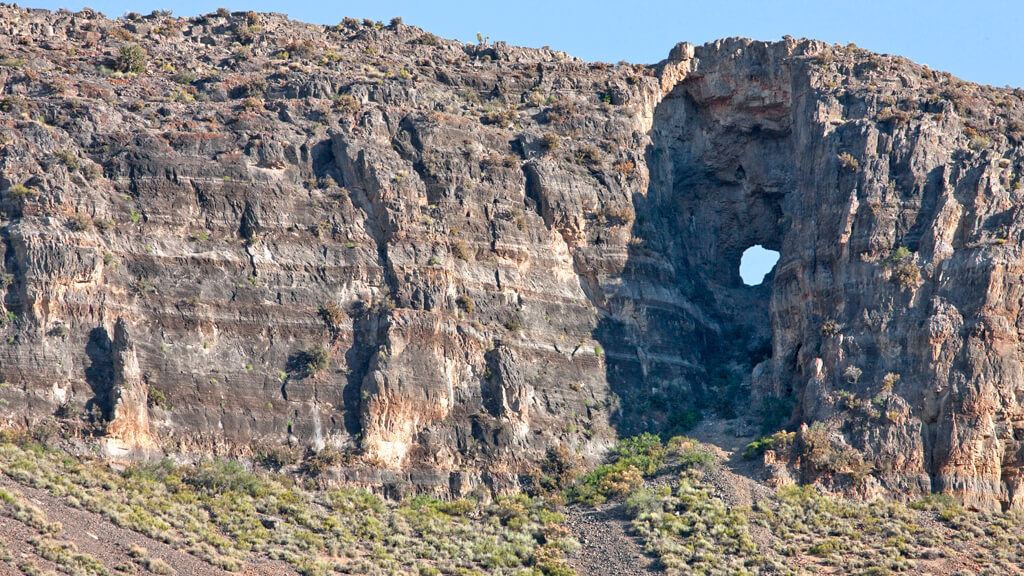 Desert National Wildlife Refuge
Twice the size of Rhode Island plus 250,000 football fields, the largest national wildlife refuge outside of Alaska, does indeed lie in Nevada. Since being established in 1936, southern Nevada's Desert National Wildlife Refuge was created to protect a variety of species, but specifically to establish a protected habitat for desert bighorn sheep. At a face-melting 1.6 million acres, the complex includes the majority of southern Nevada, including the Nevada National Security Site, as well as six major mountain ranges and seven distinct life zones. Furthermore, this massive refuge is comprised of several smaller refuges: Ash Meadows, Pahranagat and Moapa Valley. Together, these wildlife refuges make up the greater Desert National Wildlife Refuge.
Originally home to the Nuwuvi (or Southern Paiute) people for thousands of years, this gargantuan chunk of land was also home to ranch homesteaders in more recent history. Today, visitors flock to the area to dive into high elevation remoteness , which is a popular refuge for people looking to escape the warm summer temperatures and crowded metro area. Camping, hiking, hunting, are popular activities for visitors and locals alike, but wildlife viewing and photography tends to take the cake.
It's easy to understand why when you realize that the Desert National Wildlife Refuge is home to 320 bird species, 53 mammal species, 35 reptile species, four amphibian species, and over 500 plant species. Pretty impressive, right? Perhaps most impressive, is that this vast landscape includes flora and fauna from both the Mojave Desert, as well as the Great Basin Desert. Two of America's four deserts in one National Wildlife Refuge? Not bad. Not bad at all.
CORN CREEK VISITORS CENTER
Though the Desert National Wildlife covers some serious land, the visitors center can be accessed at Corn Creek. Count on perusing interpretive exhibits and a gift shop with a bookstore. Before heading out, be sure to watch a short film about the refuge, where you can zero in on the vast variety of flora and fauna that call the area home.
From the visitors center, set out on one of five trails, three of which are ADA accessible. These well maintained trails meander through Caribbean-esque pools, which are home to endangered Pahrump poolfish found nowhere else on earth. One of the trails ultimately ends at Railroad Tie Cabin, which as you might guess – was built with railroad ties from the abandoned Las Vegas and Tonopah Railroad. The cabin dates back to the 1920s, and a must-see when visiting the area. From Corn Creek, visitors can also access Hidden Forest, which features another historic cabin nearly 16 miles away, and Hayford Peak, a 2.5 mile hike that takes visitors to the highest point of the refuge at 9,912 feet elevation.
ALAMO ROAD
For you off road enthusiasts out there, listen up because this is where you need to be. Spanning over 70 miles into the Nevada Desert, Alamo Road is the "back road" to Pahranagat National Wildlife Refuge and Alamo. 'Cause who needs freeways when you have this sort of stellar Mojave Desert landscape to ramble through? The Dry Lake portion of the road is often impassible, so be sure to call ahead to make sure it's open and accessible.
MORMON WELL AND GASS PEAK ROAD
Similar to Alamo, Mormon Well Road divvies up breathtaking views of the road less traveled. This route stretches through Desert Pass, covering 47 miles of land to connect up with the Great Basin Highway. If you're looking to extend your backroad experience, take Gass Peak Road, which branches off of Mormon Well Road, taking visitors on a loop throughout the Las Vegas Range. A vehicle that can handle a rocky, mostly unmaintained dirt road is required for all of these routes, extra fuel wouldn't hurt either.
EXTEND YOUR TIME AT DESERT NATIONAL WILDLIFE REFUGE
When exploring an area twice the size (and then some!) of Rhode Island, you're going to want to plan for more time than just one afternoon. Extend your time in this stunning and expansive National Wildlife Refuge by reserving a campground at the Desert Pass Campground. Surrounded by ponderosa pines, the site is just 28 miles from the Corn Creek Visitors Center and an excellent getaway for one or several nights. The site features primitive campgrounds with six established sites, and its elevated altitude and cooler temperatures makes for the ultimate summer refuge during sweltering summer months.
GETTING THERE
The best way to get more in-depth information on Ash Meadows, Pahranagat and Moapa Valley is to start with Desert National's visitor center at Corn Creek. From downtown Las Vegas, the Corn Creek Visitor Center is about 30 miles out. Spring and fall are ideal times to visit Desert National (and all other wildlife refuges that are part of this vast complex) because the temperatures are comfortable, and wildlife is typically out and about. During the summer months when it's much hotter [when temperatures are known to exceed 100 degrees,] wildlife tends to hunker down and find their own shade, only making appearances during the evening hours. Boost those desert bighorn spotting ops, and plan to visit during these shoulder seasons, or during evening hours when they're likely to re-emerge.
Travel Nevada PRO TIP
When visiting the Refuge, be sure you have plenty of fuel, as the nearest gas stations are miles from the refuge visitors center. This word of advice is particularly imperative if you're considering exploring Mormon Well and Gass Peak Roads, which cover dozens of miles into a very remote section of Nevada. If accessing this route, be sure to carry a spare, and plenty of extra food and water in case of emergency.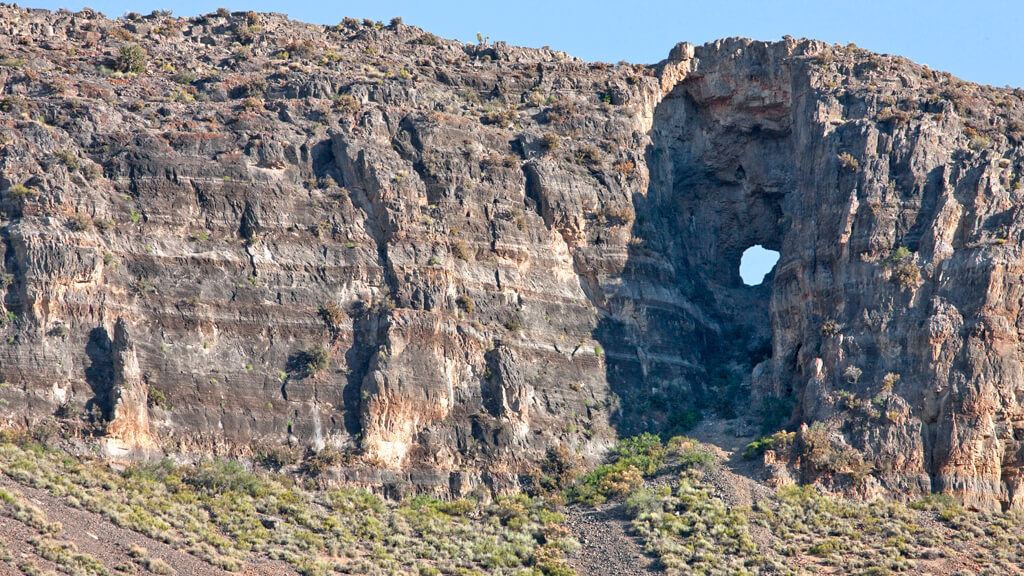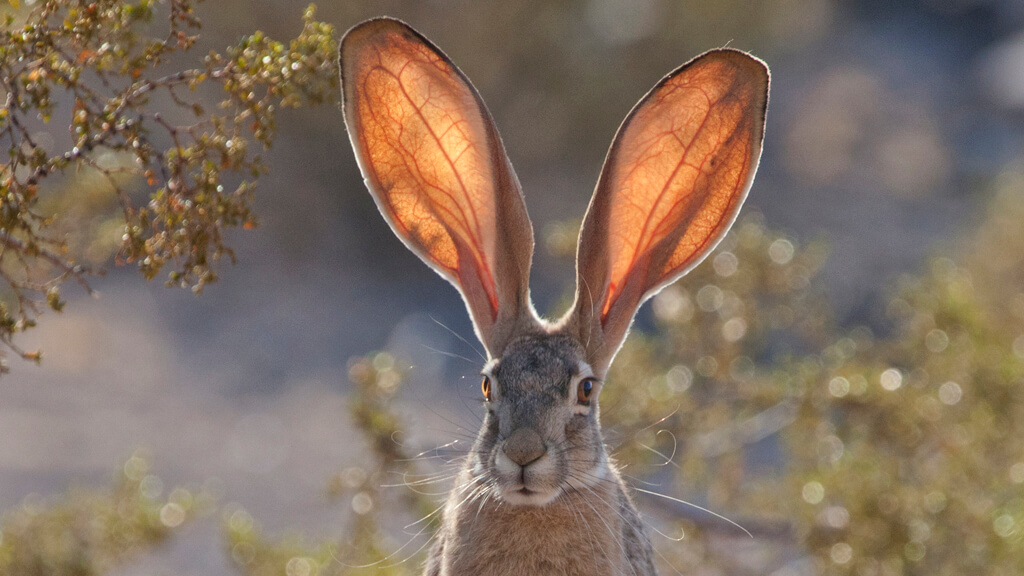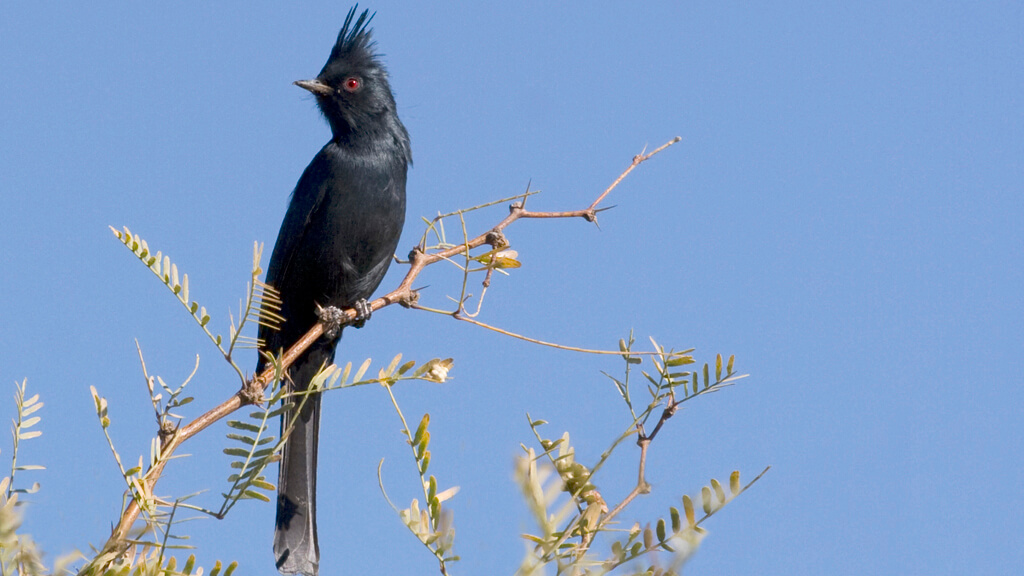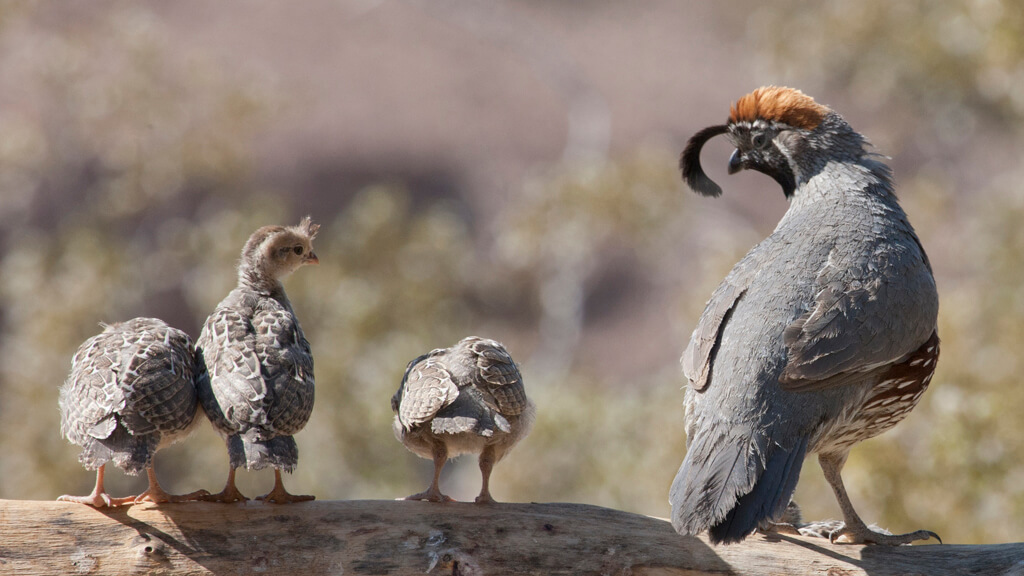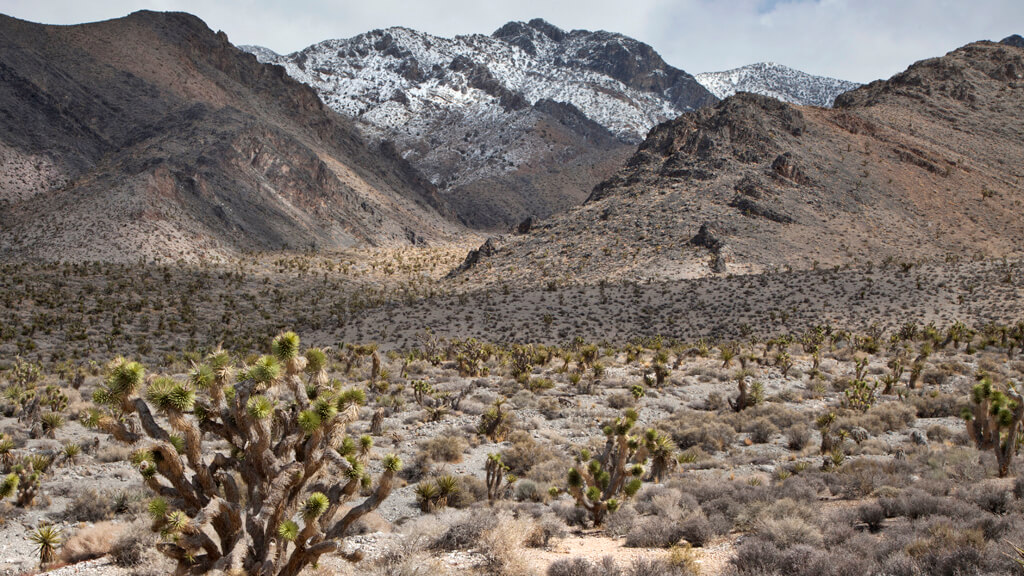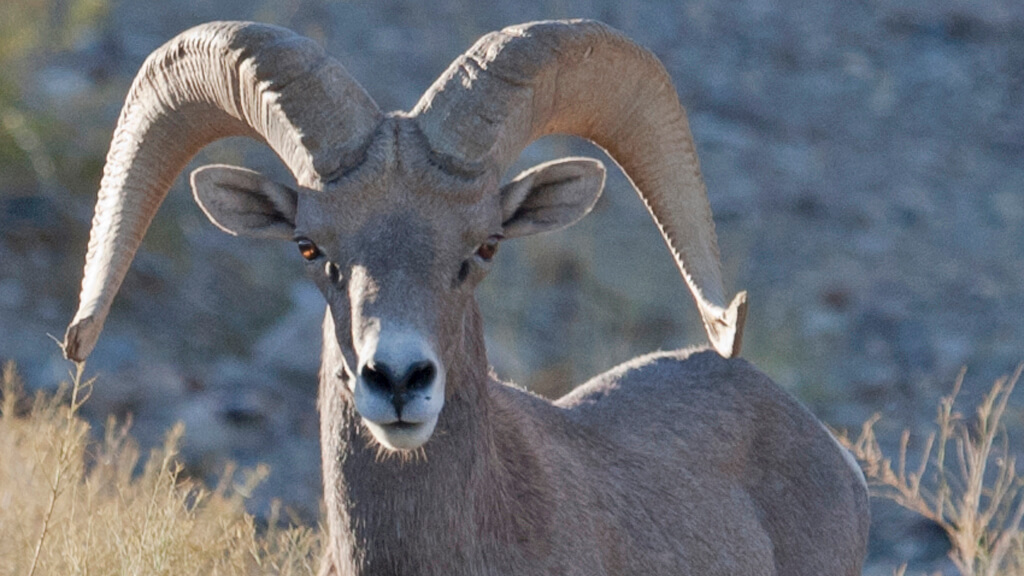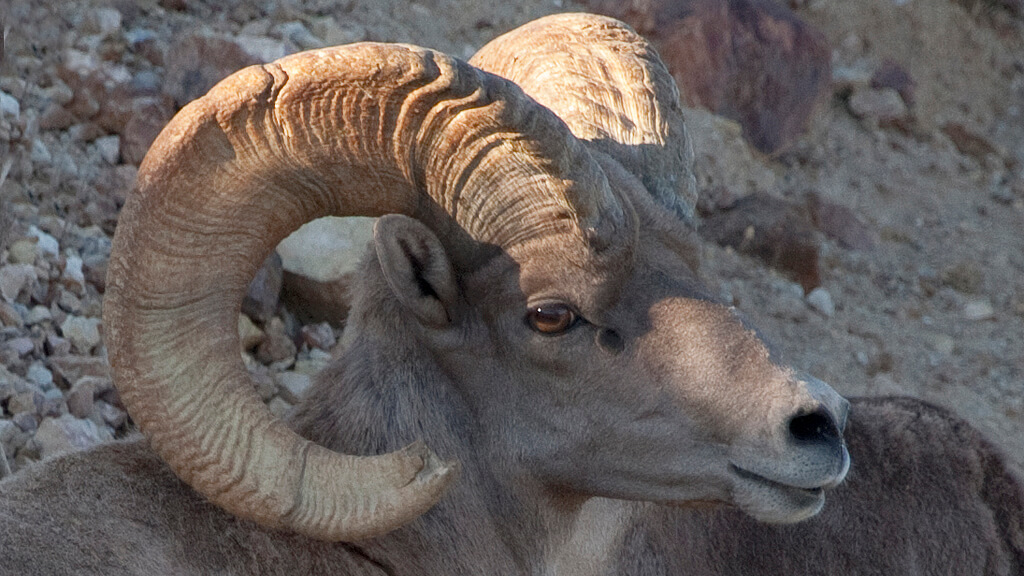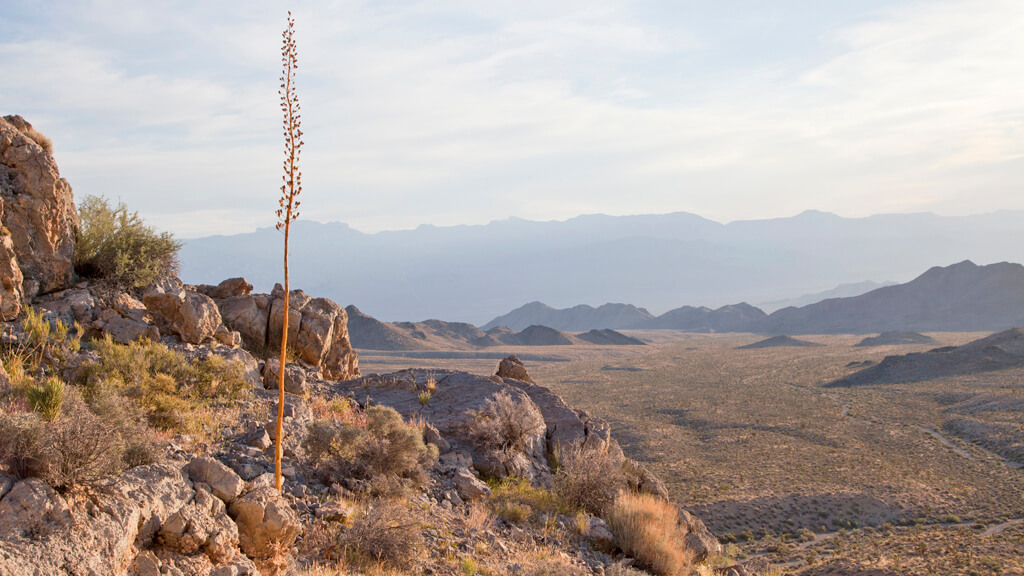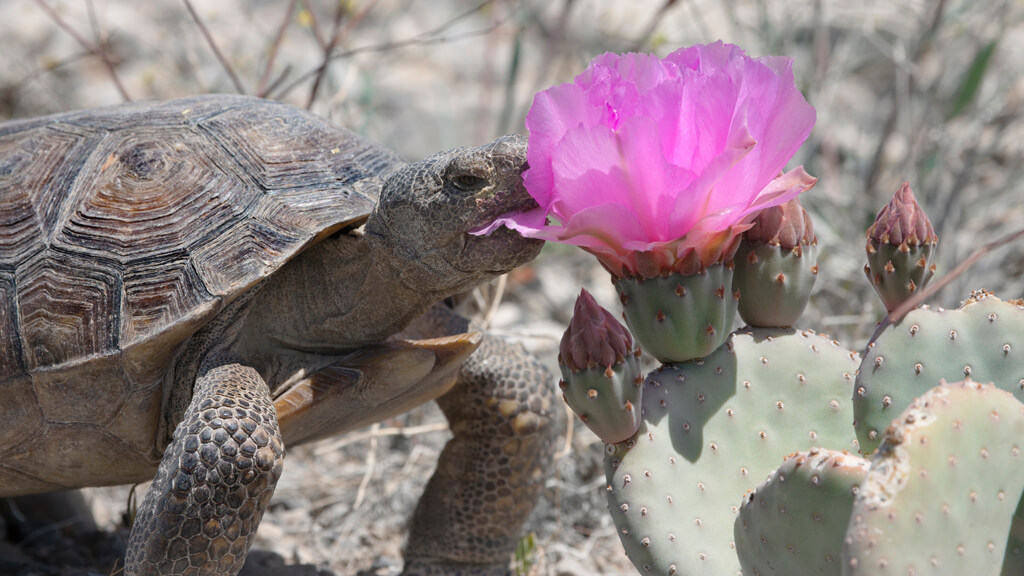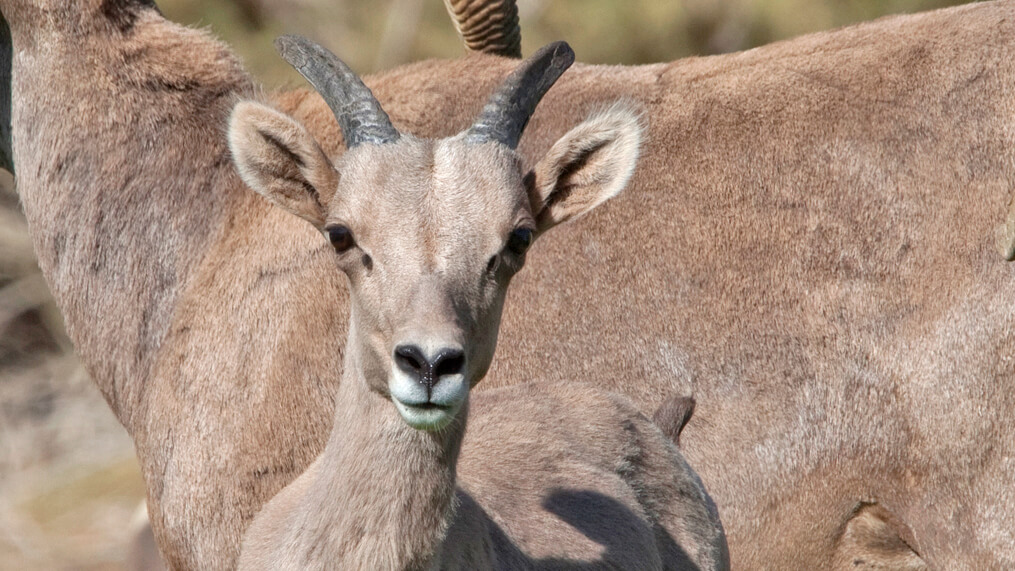 This Location: