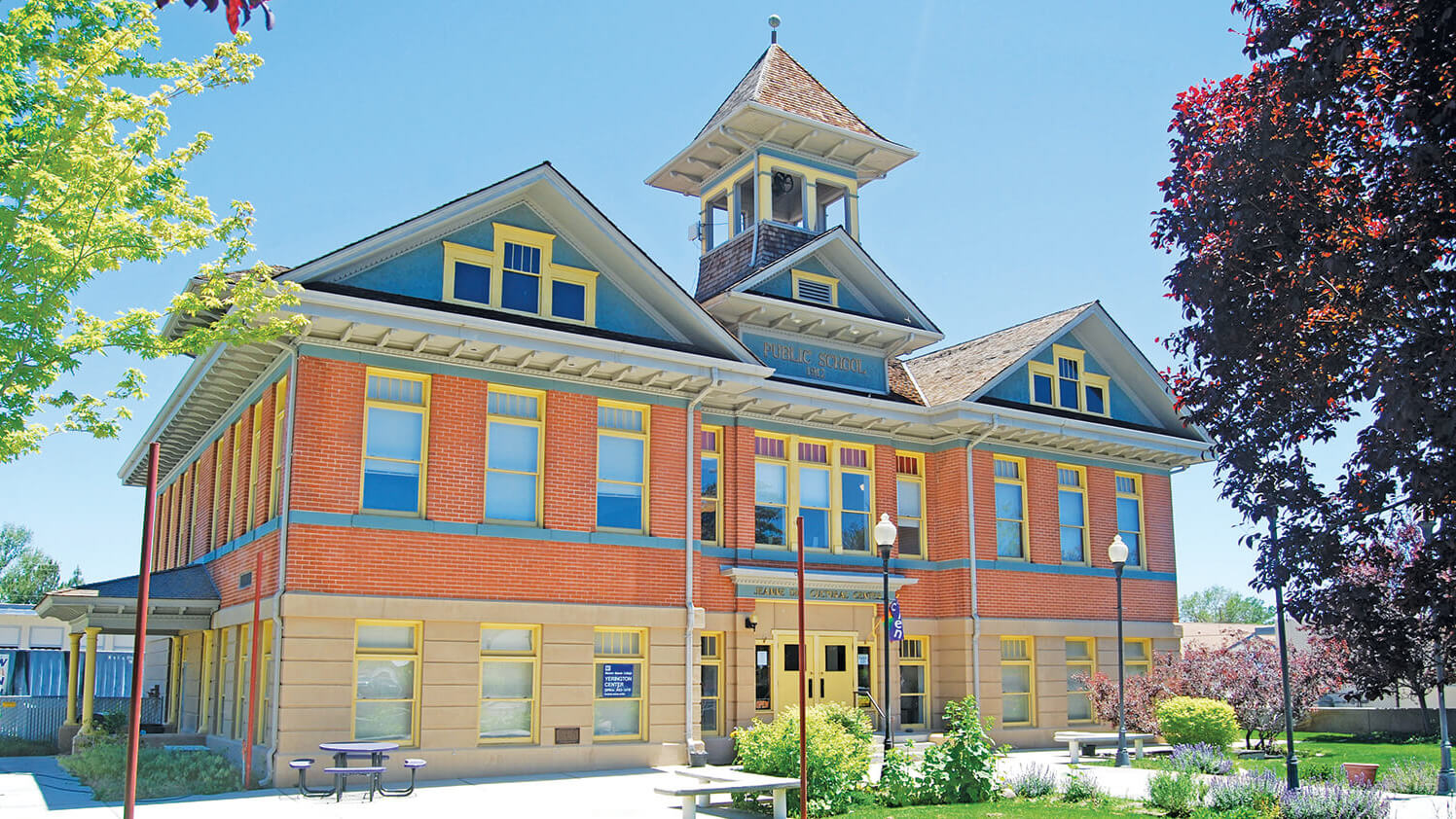 Yerington Theater for the Arts
"The arts belong to everyone" is a longstanding, guiding ethos of the Yerington Theater for the Arts (YTA), a local community arts center that's introduced a resilient arts and culture scene to the everyday lives of residents and visitors in this charming Nevada community for decades. Situated in the quiet ranching town of Yerington in the heart of Mason Valley, the Yerington Theater for the Arts operates from within the Jeanne Dini Cultural Center—a historic grammar school first built in 1912 with a beckoning Italian Renaissance Revival Style, built by the esteemed state architect Frederic DeLongchamps. Since it's complete historic preservation in 1998, the YTA is continually recognized as one of Nevada's finest arts organizations, offering performing arts, visual art exhibitions, art education programs, cultural heritage events, and beyond.
Far more than a community arts organization, this historic landmark-turned-cultural-center offers an intimate theater, meeting and classroom space, along with two exhibition galleries. Recognized by the National Endowment for the Arts, the Nevada Arts Council and more, discover an exciting lineup of live performances, gallery exhibitions and special events representing arts and culture from every corner of Nevada, and the world. From casting a line on historic stretches of the Walker River, to learning the stories of pioneers who moved the central Nevada story forward, to one of the largest copper mines in Nevada and beyond, make the Yerington Theater of the Arts part of your Mason Valley discoveries—you'll be glad you did.
Hours:
The Yerington Theater for the Arts (YTA) is open Tuesday through Friday from 9:00 AM to 2:00 PM. Closed Saturday through Monday.
Admission:
Admission to the Yerington Theater for the Arts varies based on the attractions within. For the most up-to-date calendar of the YTA Theater schedule, upcoming shows and events, availability and pricing, and to get your hands on YTA tickets, visit their website directly, or dial (775) 463-1783.
This Location: