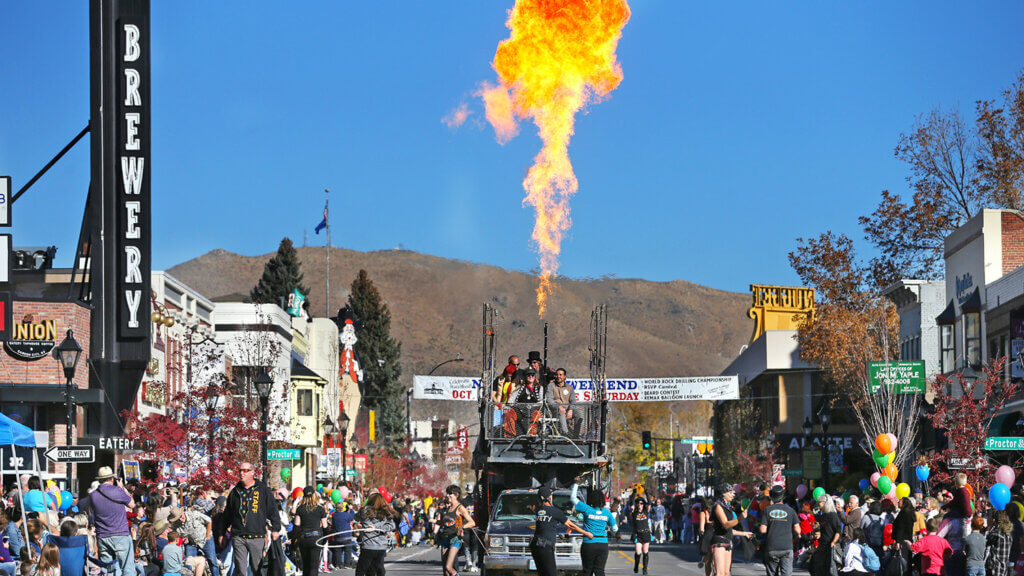 Photo Credit: Visit Carson City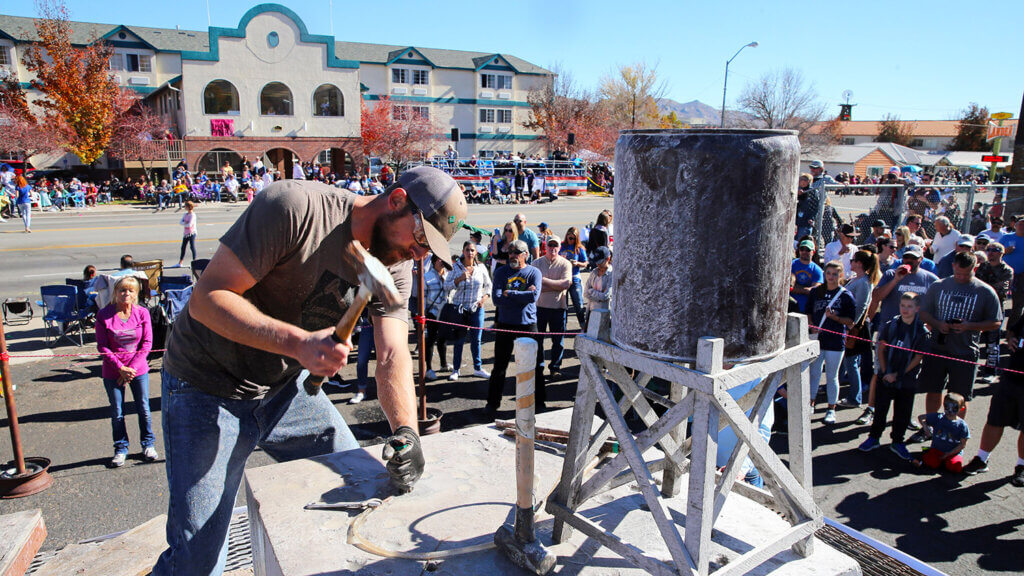 Photo Credit: Visit Carson City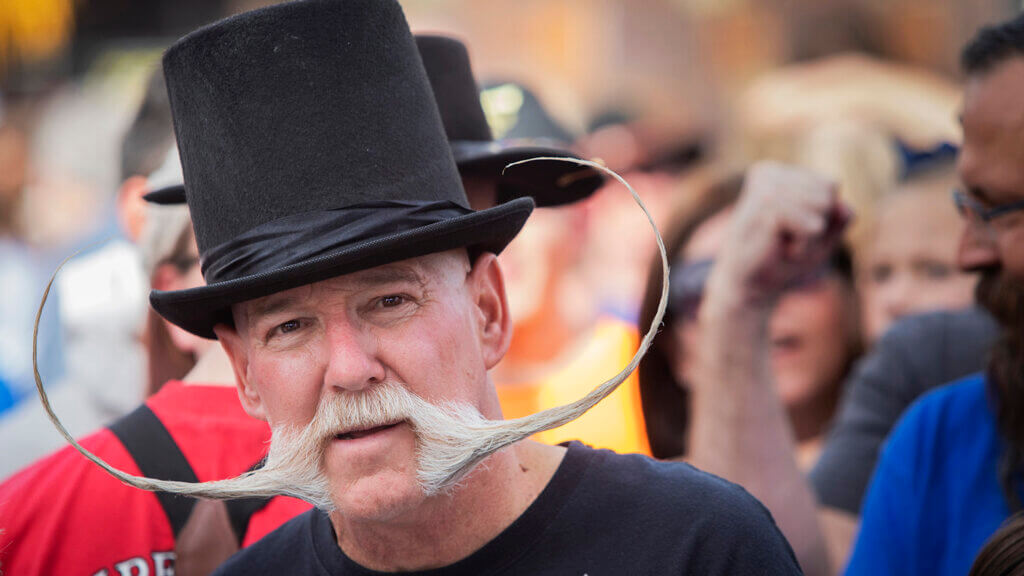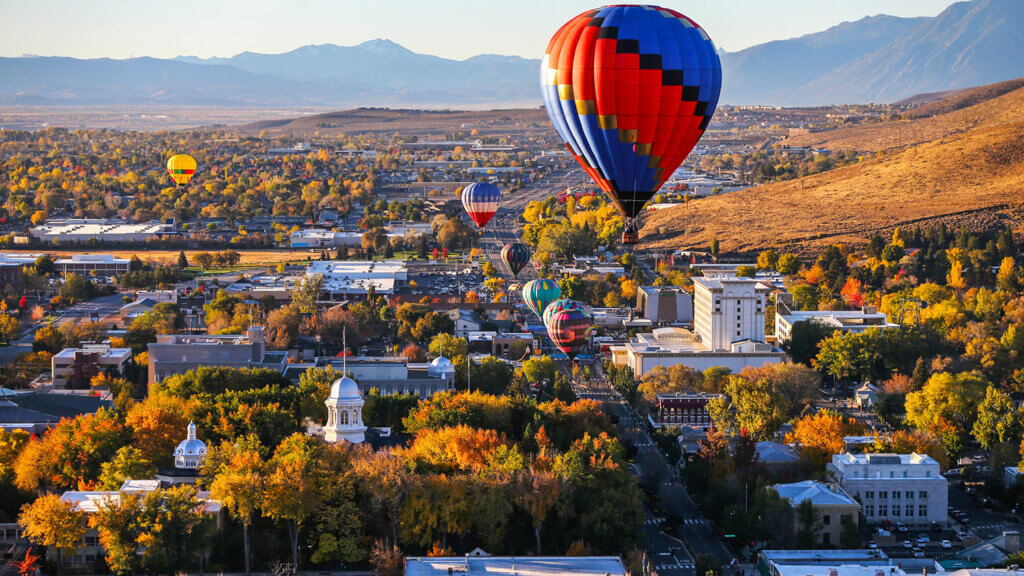 Photo Credit: Visit Carson City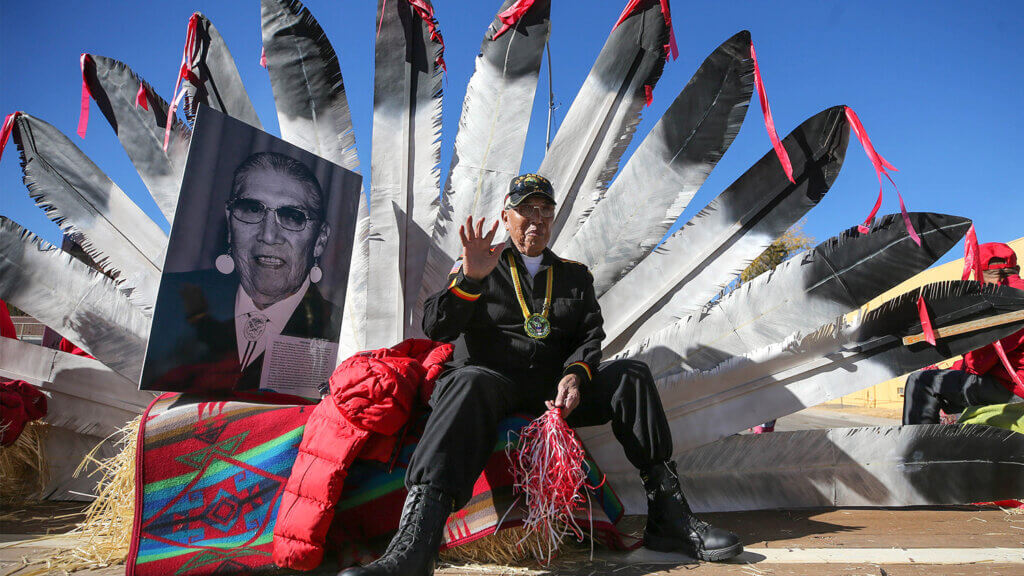 Photo Credit: Visit Carson City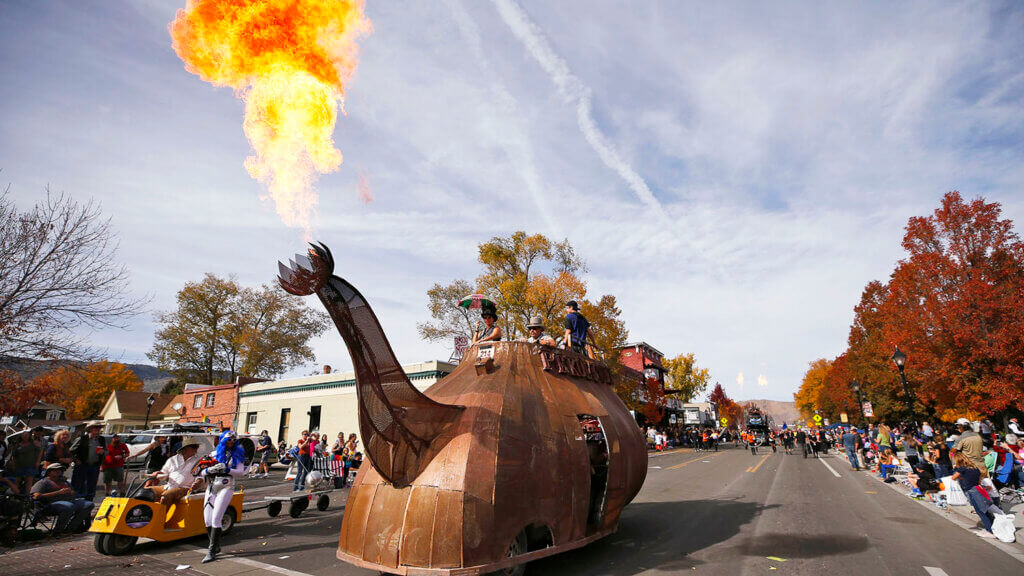 Photo Credit: Visit Carson City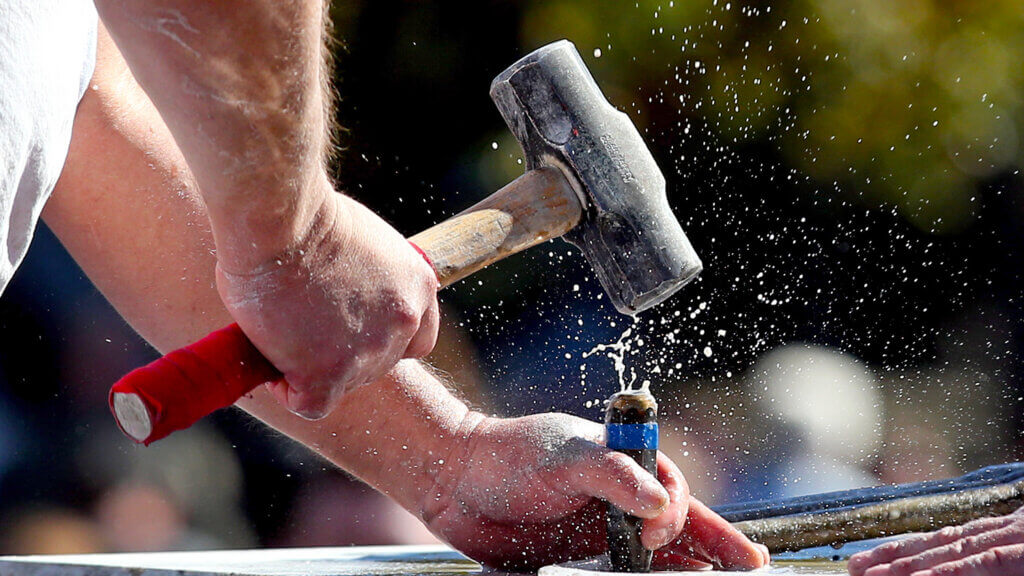 Photo Credit: Visit Carson City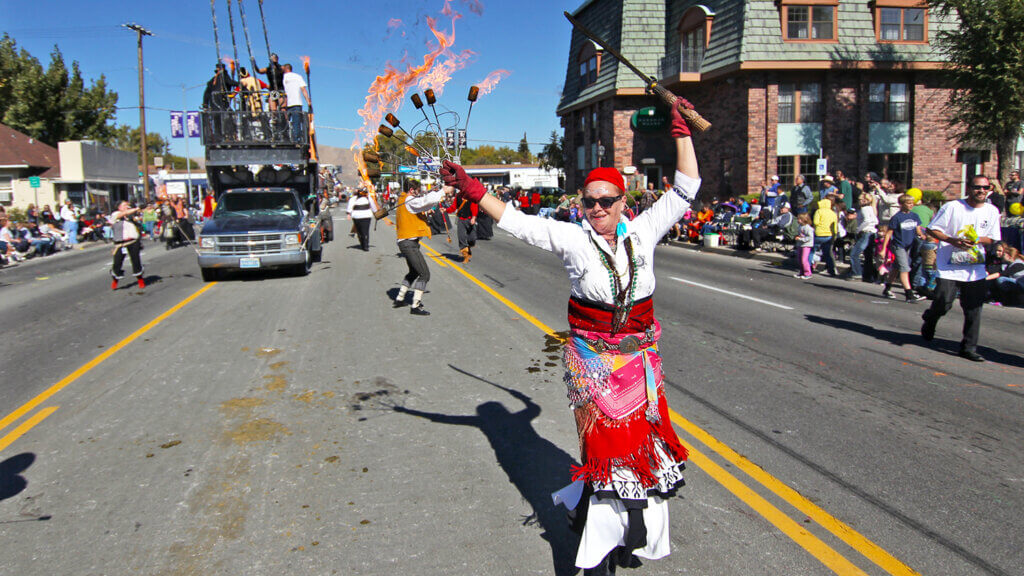 Photo Credit: Visit Carson City
When is Nevada Day?
Each October, Nevadans turn their attention to the state capitol, Carson City, home of the "official" Nevada Day Parade. Since 1938, the Nevada Day Parade in Carson City has been an annual coming together on the state holiday to celebrate Nevada's heritage and the founding of this great state on October 31, 1864.
Nevada was the 36th state admitted into the United States, and one of only two states admitted to the union during the Civil War—hence Nevada's nickname as the "Battle Born" state, a phrase which appears on our state flag to this day, the anniversary of which is celebrated on the last Friday of October each year. From live bands to block parties, chili feeds to fire-blasting art cars, beard contests to the Single-Jack Rock Drilling World Championships, one seriously massive parade, and more… If you thought Texans had pride, wait till you see the party that engulfs Nevada's state capital for the biggest, best state birthday bash in the nation.
Travel Nevada Pro Tip
While Nevada Day HQ is definitely Carson City, Nevada Day festivities are found throughout Silver State cities and towns. Be sure to check into other Nevada Day events in places like Jarbidge, Tonopah and beyond.
In addition to one of the largest and longest parades in the country, get in on all kinds of only-in-Nevada festivities that celebrate Nevada's distinctive heritage, like mining championships, beard-growing contests, historic railway railbike tours, rock drilling, chalk art contests, and beyond.
Nevada Day Weekend Festivities
Nevada Day begins with an early morning pancake breakfast and hot air balloon launch on Carson Street in downtown Carson City, followed shortly after by the annual Nevada Day Classic Run/Walk. The Nevada Day parade usually begins around 10 a.m. at William and Carson streets, proceeding through downtown about two miles to the Stewart and Carson street intersection.
More than 200 entries—floats, marching bands, teams, and banners—line up from William Street clear to Winnie Lane on N. Carson Street. and roll past thousands of cheering spectators. In the middle of town, contestants try their hand at single-jack rock drilling, which celebrates the 19th-century mining technique of boring holes by hand, although today's competitors don't stick a piece of dynamite in afterward.
After the parade in Bob McFadden Plaza comes the hilarious annual Beard Contest, pitting Nevadans against one another to determine the longest, shaggiest, best-groomed, reddest, blackest, whitest, most salt-and-pepper, most bearded community, and best overall beards throughout the Silver State.
More Details
Show More Details