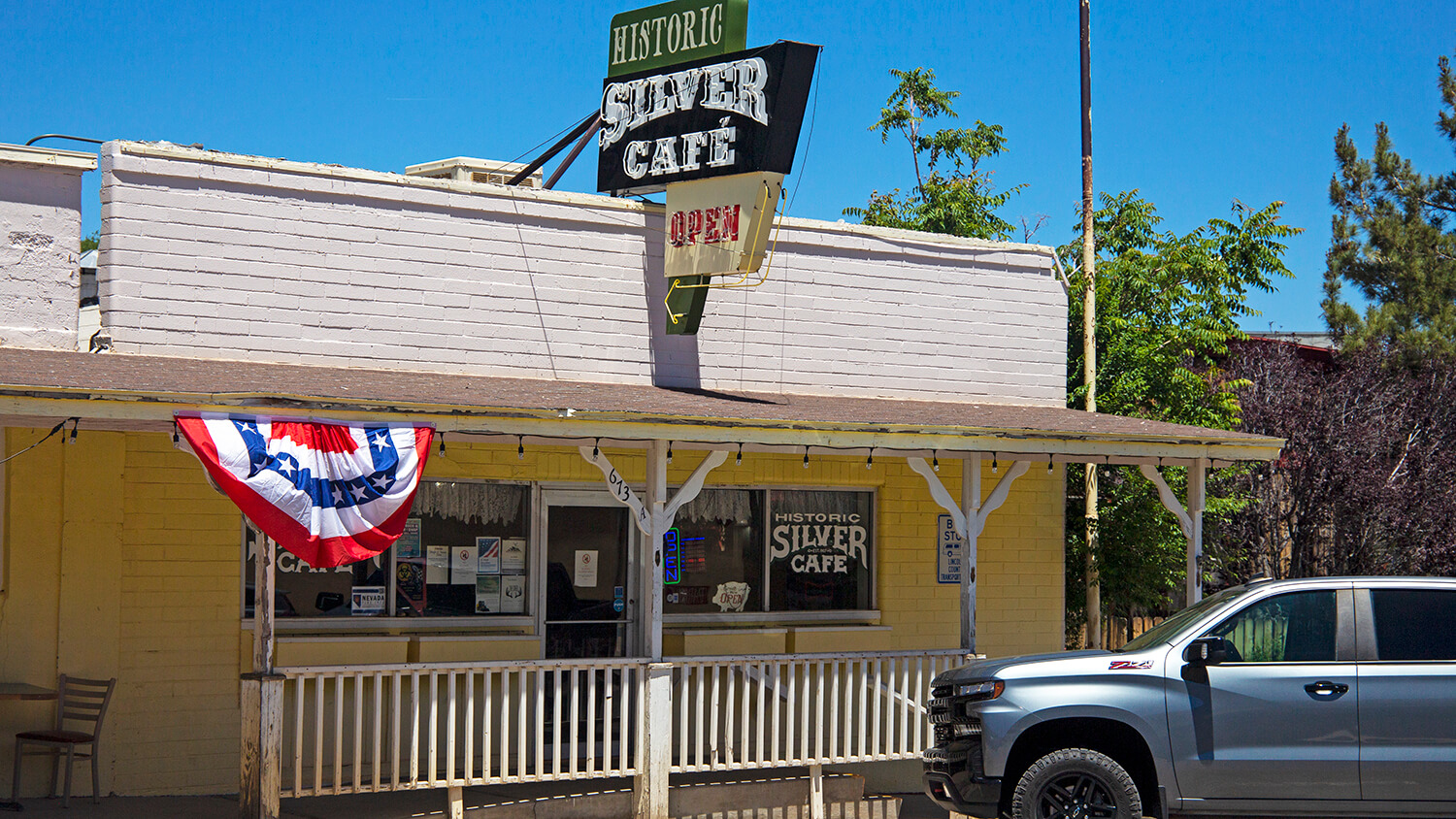 Situated smack-dab in the middle of "downtown" Pioche's Main Street, the family-run Historic Silver Café has been filling the bellies of locals and visitors alike with hearty breakfasts, lunches, and dinners for more than a century. And after a day exploring eastern Nevada parks and wandering through the Wild Western past of "Nevada's Liveliest Ghost Town," that's exactly what you're going to deserve.
Wake up to fresh-cooked mom-and-pop diner delights like berry-slathered french toast, omelets, and country fried steaks, or grab breakfast burritos to-go for a day of exploring nearby Spring Valley, Echo Canyon, and Cathedral Gorge State Parks. The rest of the day, gorge yourself on classic American fare, including burgers, pulled pork sandwiches, ribeye steaks, and all the fried sides that put the comfort in comfort food. Got more mouths to feed? Order a few handmade pizzas and call it good.
If you're looking to commemorate your Pioche adventure with a fun memento, the Historic Silver Café also operates a small gift counter packed with t-shirts, mugs, local history books, original art, and other souvenirs celebrating local landmarks like Thompson's Opera House, the Historic Gem Theater, and more.
Hours:
The Historic Silver Café is open Wednesday through Friday from 8:00 Am to 7:00 PM, Saturday from 7:00 AM to 8:00 PM, Sunday from 7:00 Am to 6:00 PM and Monday 7:00 AM to 7:00 PM. Closed Tuesdays.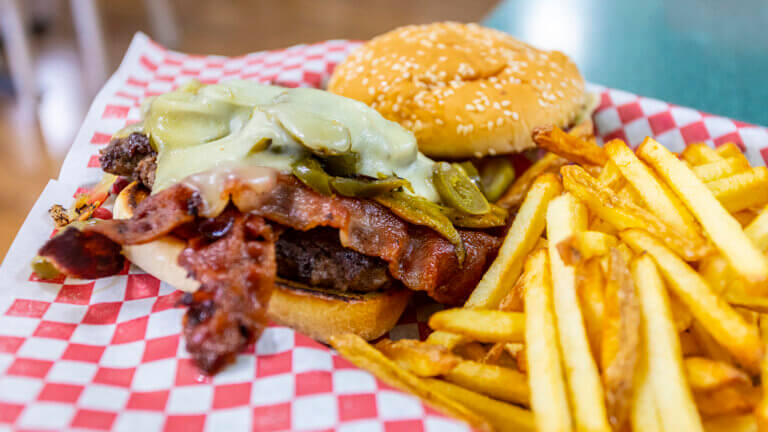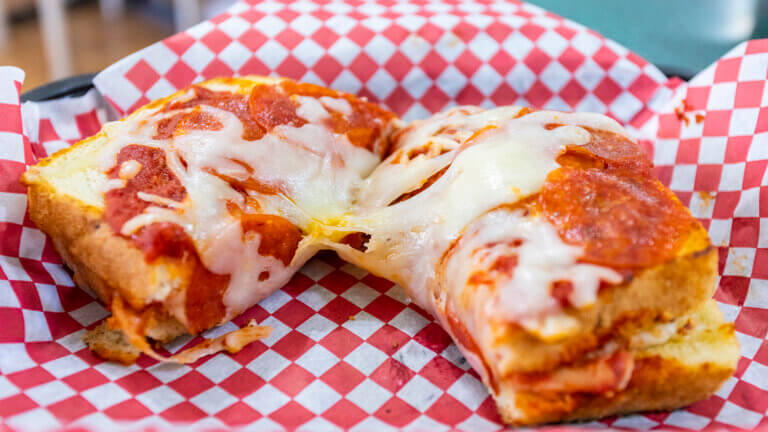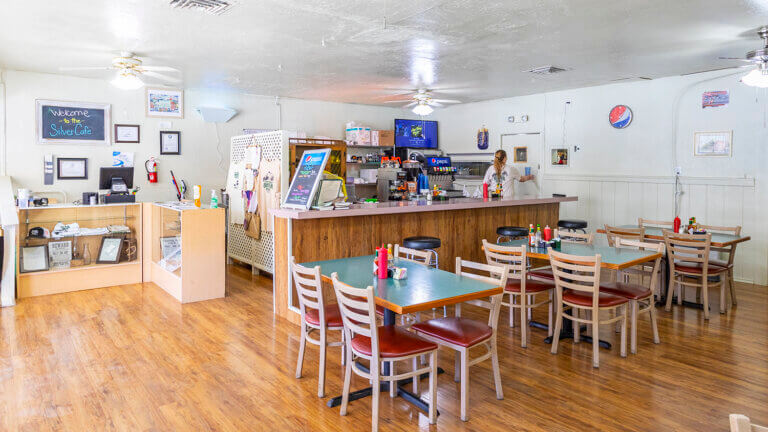 This Location: