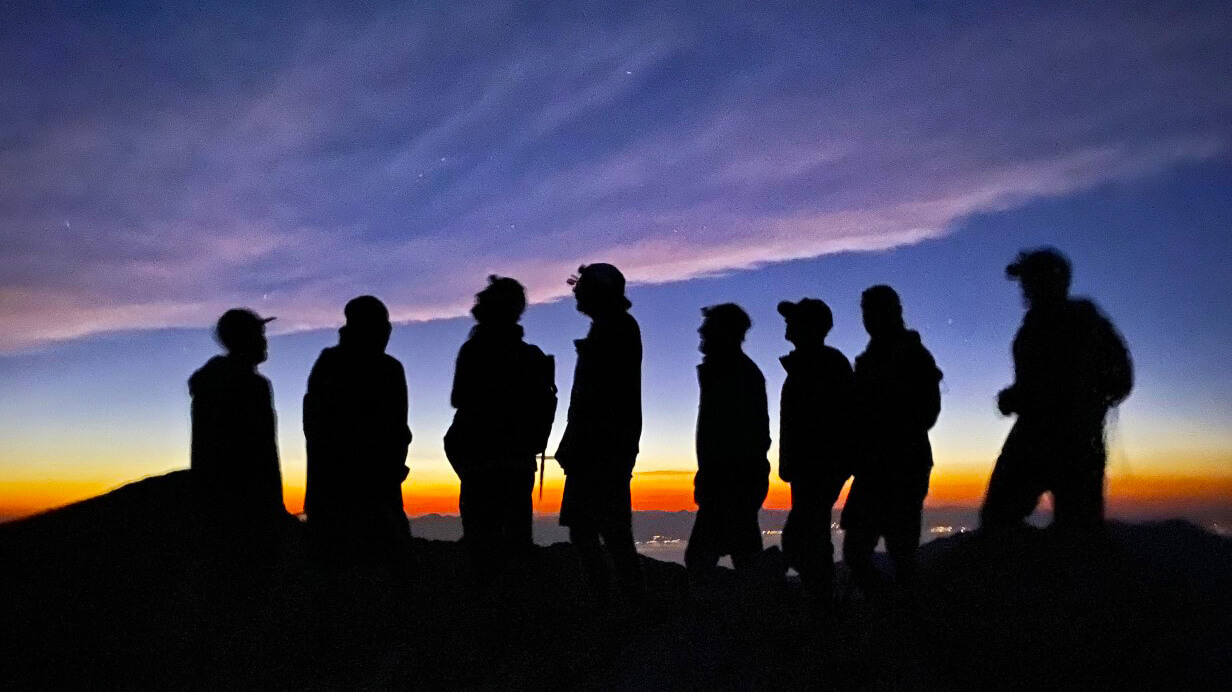 Freel Peak, Jobs Sister & Jobs Peak
If you're in the Lake Tahoe Basin and chasing crowdless outdoor recreation and unblemished views of Lake Tahoe, hit the trail to bag three summit peaks best accessed from Carson Valley. Outdoorsmen in the Tahoe area know Mt. Rose and Mt. Tallac to be some of the best out-and-back adventure zones for hiking and snowshoeing, but most are surprised to discover that Freel Peak is the highest peak in the Lake Tahoe Basin. This jagged, three pronged stretch nestled in the Carson Range encompasses three peaks—Freel Peak at 10,886', Jobs Sister at 10,663', and Jobs Peak at 10,638'.
Part of the eastern Sierra Nevada, the Carson Range lies between Carson Valley and South Lake Tahoe. Towering above picturesque Carson Valley, all three peaks are so unmistakably beautiful you'll know it when you see 'em. Named after Moses Job, a store owner in the region during the 1850s, accessing this spectacular backcountry promises great hiking, backcountry skiing and snowshoeing. Altogether, the trail to Jobs Peak is 4.4 miles with around 2,000 feet elevation gain. Jobs Peak is the closest peak to the trailhead, and once you've summited you can return to your vehicle or continue on to Jobs Sister, and Freel. Whether you bag one or all three peaks, vistas from the top promise incredible views of Big Blue, Star Lake and other alpine lakes, and Carson Valley. All three trails are crowdless in comparison to other peaks and trails in the Lake Tahoe Basin, though the Tahoe Rim Trail is in the vicinity, skirting around Star Lake.
Know Before You Go
No permits are required for day use, and dogs are welcome on the trail, but must be on-leash. When accessing backcountry wilderness areas, visitors are required to bury human waste, pack out all garbage, and practice Leave No Trace methods.
Getting There
There's no better view of these three dramatic peaks than from Carson Valley, particularly from Minden's vantage point. But, if you're an experienced outdoorsmen with some backcountry hiking under your belt, hit the trail just over the border in California via Luther Pass Road. While you can technically access from the Carson Valley Side at Jobs Peak Ranch Trailhead, or Fay-Luther Trail—this barely-there trail makes for a damn near impossible ascent through miles of rough bushwhacking. For the most direct access, basecamp in Minden, then head up Highway 88 toward South Lake Tahoe to Luther Pass Road. Once you've turned onto Luther Pass Road, or Highway 89, keep an eye out for a dirt road turnoff before Luther Pass. If you've got a 4×4 with high clearance capability, continue along this road further up the mountain or park here and start your ascent. The trail leads directly to Jobs Peak—once you've summited the first of the three peaks, return back to your vehicle or continue on to Jobs Sister, which connects further with a trail to Freel Peak. 
For more information on accessing Freel Peak, Jobs Sister and Jobs Peak, get in touch with Visit Carson Valley at (775) 782-8145, or the U.S. Forest Service Lake Tahoe Basin Management Unit at (530) 543-2600.
This Location: