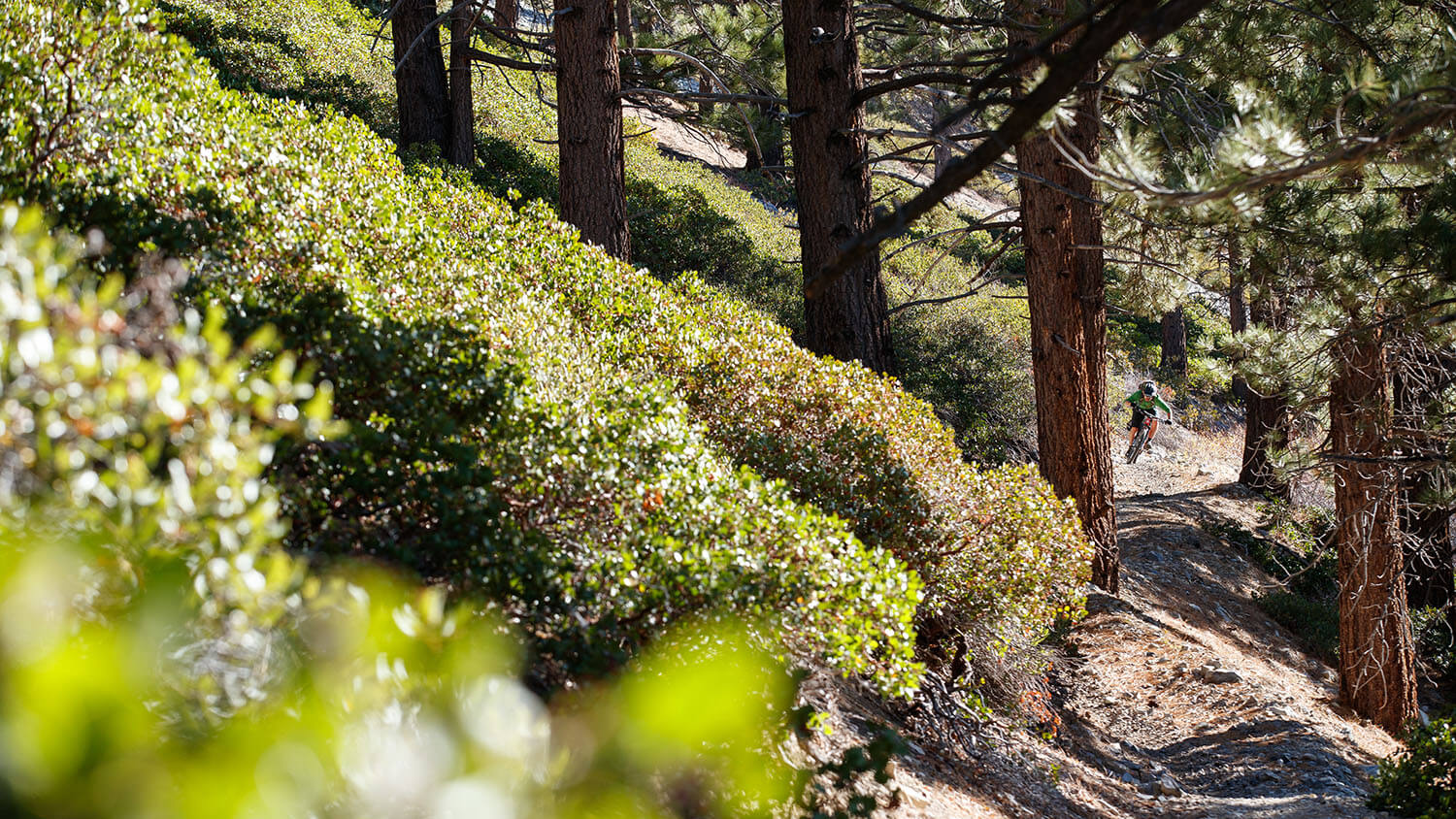 Discover some of the best multi-use trail systems in the Silver State right from the heart of the oldest town in Nevada. Situated in historic Genoa, hike, run, bike, or trot your way along 16 miles of some of the best trail systems in beautiful Carson Valley. Created and managed by the Carson Valley Trails Association, this trails network is made up of several different individual trails, each varying in distance and elevation gain, making it easy to get outside on a short and scenic hike, or even embark on a 20 mile round-trip that connects up with the Tahoe Rim Trail. No matter which route you end up on, the views are sure to stun, and one of those locally-famous Genoa Bar Bloody Mary's will be waiting for you at the end of the trail.
All beginning from historic downtown Genoa, the Genoa Trail System is made up of three separate trails totaling in 16 miles in length. Jump on the Genoa Loop Trail, which begins at the Genoa Canyon Trailhead Access, connects up with the Discovery Trail, and descends back down into downtown Genoa for 8.2 miles of trail across 1,550 feet of elevation gain. Or, embark on the Eagle Ridge Loop, which departs from downtown Genoa from the Sierra Canyon Trail Access, switchbacks up 6.5 miles of trail and 1,000 feet elevation gain into the Eastern Sierra foothills, and returns back to Genoa.
Pursue the most challenging of the Genoa Trail System and take the Sierra Canyon Trail, which begins from the Sierra Canyon Trail Access, climbs far beyond the Eagle Ridge Loop up into the mountains, and eventually connects up with the Tahoe Rim Trail for a 20 mile round trip trek with 3,800 feet elevation gain. To get your hands on a trail map, click here.
Travel Nevada Pro Tip
Bikers and equestrians are not recommended to ride the lower portion of the Genoa Loop in Genoa Canyon due to narrow and challenging terrain amid tight switchbacks and steep drop offs. For more information on planning your trek along the Genoa Trail System, get in touch with Visit Carson Valley directly at (775) 782-8145.
Looking for something with a little less elevation gain with equally stunning sights? Try the Genoa River Fork Ranch, located minutes from downtown Genoa.
Know Before You Go
The Genoa Trail System is a multi-use trail network, enjoyed by outdoorsmen of all kinds. For your own personal safety and the safety of others, please remember to practice responsible trail etiquette when approaching equestrians by stopping and speaking to the rider. Cyclists should watch their speed, particularly around blind corners, and dog owners must keep pets leashed and under control at all times. Free parking can be found at Eagle Ridge, Sierra Canyon, and Genoa Canyon access points.
Hours:
The Genoa Trail System is open year round for day use only. For more information on planning your trip to Genoa and Carson Valley, get in touch with Visit Carson Valley directly at (775) 782-8145.
Admission:
No fees or permits are required to access this Carson Valley Trails Association-made trails system.
This Location: