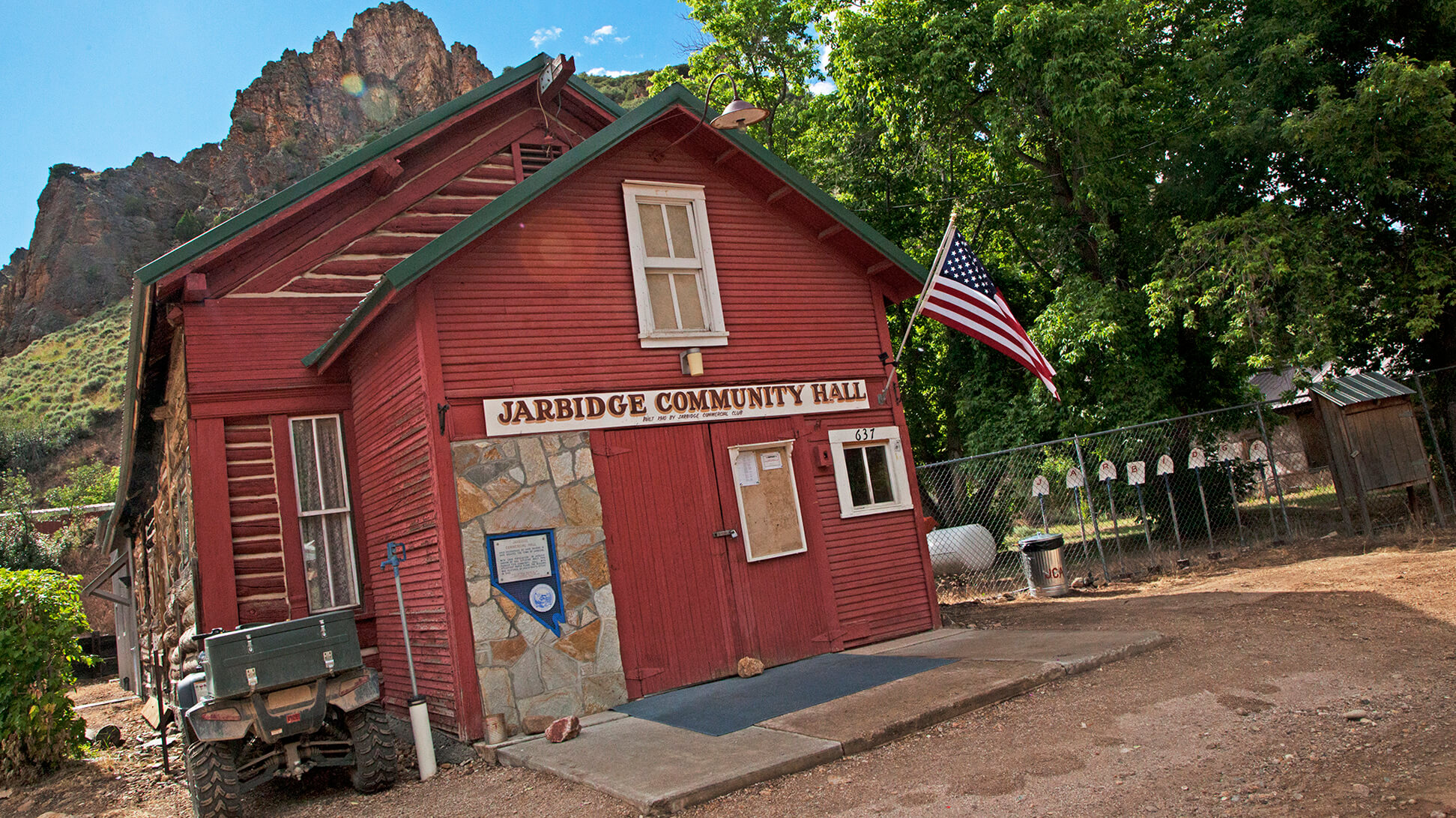 Nestled in deep canyons not far from the Idaho border, discover the site of the last true gold rush in the America West—and all the juicy rough-and-tumble tales that go along with it—at the Jarbidge Community Hall. A local meeting-and-events space and Jarbidge history center, the Jarbidge Community Hall is one of the very few original buildings in this gold rush boomtown that managed to escape a treacherous fire that leveled 22 other businesses and homes. Originally built in 1909, the people of Jarbidge built this community hall where they would gather for local events like social gatherings and live performances. The historic stage is still found within, along with the original, oil-painted stage curtain depicting a Venetian gondolier that first debuted more than 100 years ago.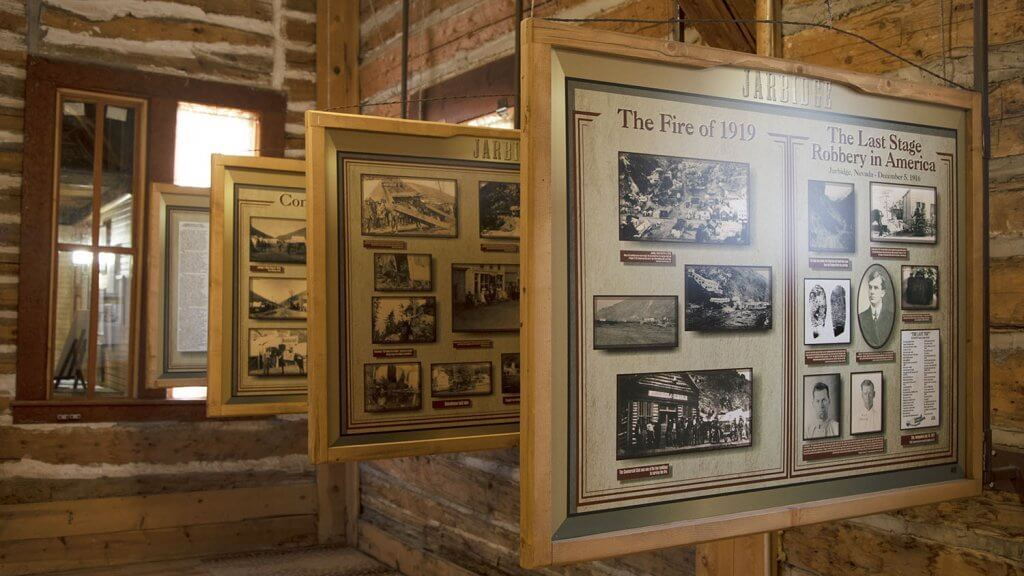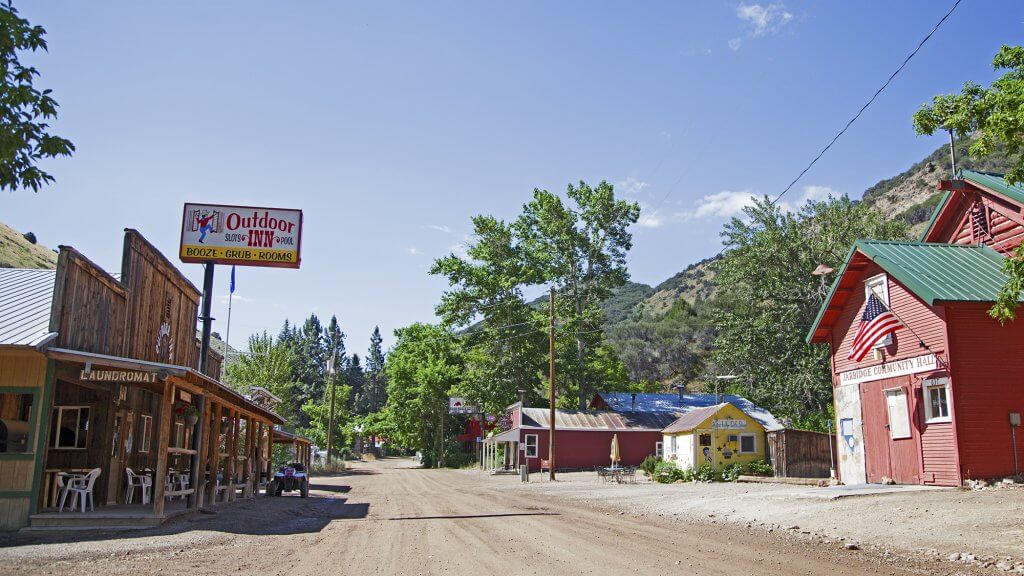 Today, Jarbidge visitors and residents alike still use the Jarbidge Community hall for meetings, social get-togethers, and special events like Jarbidge Days and the annual Jarbidge Wine Walk. In recent years, the Jarbidge Community Hall underwent extensive historic preservation and is Jarbidge's unofficial museum and history center. From the Jarbidge River canyon's first residents, to the lucrative gold discoveries first made here, to the Last Stage Robbery in America and beyond, there's no better place to get to know the Jarbidge story than at the Jarbidge Community Hall. And that's the best part of exploring a 19-resident "living" ghost town—while you're Rubies Route road trippin', be sure to check out the Jarbidge Community Hall first, then stroll historic main street for even more businesses original to the Jarbidge story like the Red Dog Saloon, and Historic Jarbidge Jail.
Hours:
The Jarbidge Community Hall is open for Jarbidge special events, like Jarbidge Days, the annual Jarbidge Wine Walk, and the Fourth of July. Beyond that, the Jarbidge Community Hall is typically closed and available by appointment only. To schedule an appointment ahead of your visit, get in touch with the Jarbidge Community Association by emailing [email protected]. If you find yourself in Jarbidge without an appointment, it doesn't hurt to ask around—especially at the Outdoor Inn across the street. With 19 year-round residents, you never know who may just have a key to the museum.
Admission:
Admission to the Jarbidge Community Hall is free, though this enriching cultural center depends on donations. These contributions help with establishing and preservation of museum exhibits, and supports future additions to the property. Please consider making a donation, and don't forget to sign the guest book!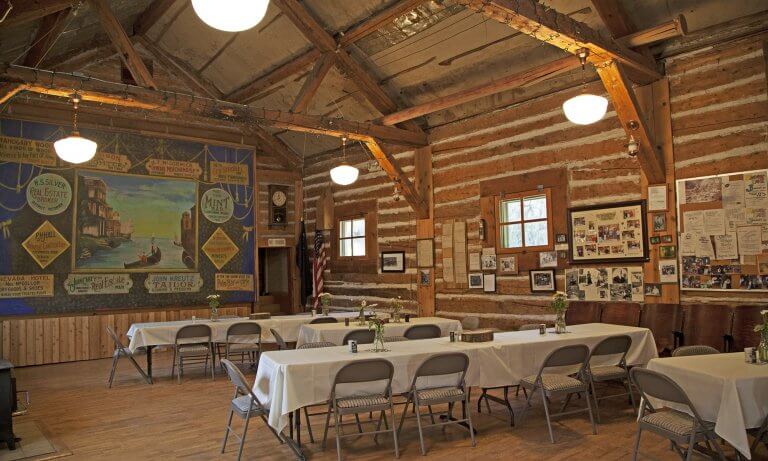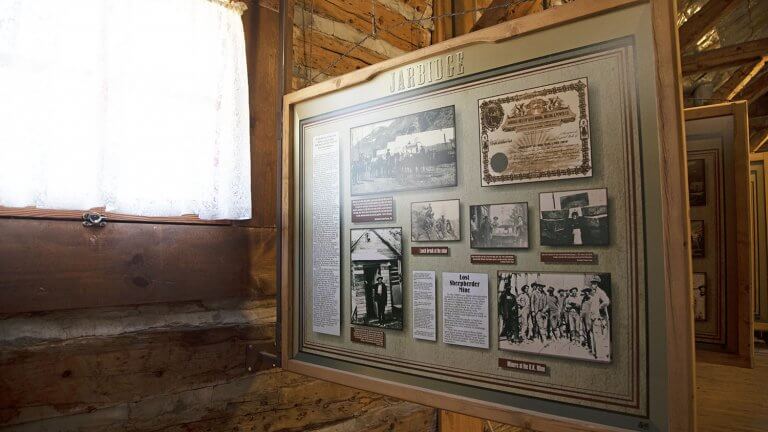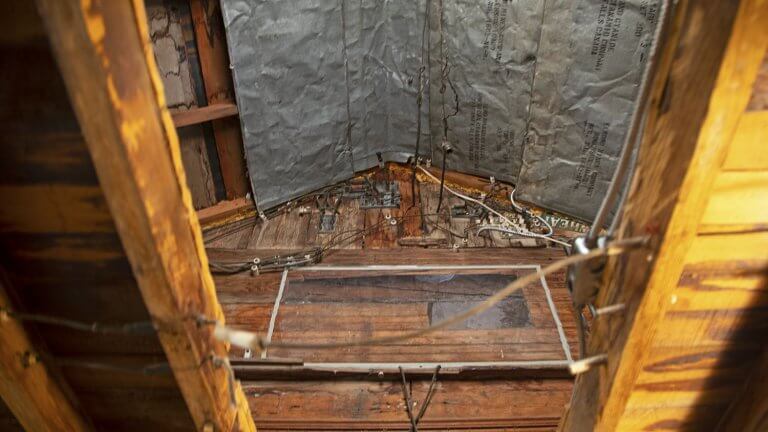 This Location: