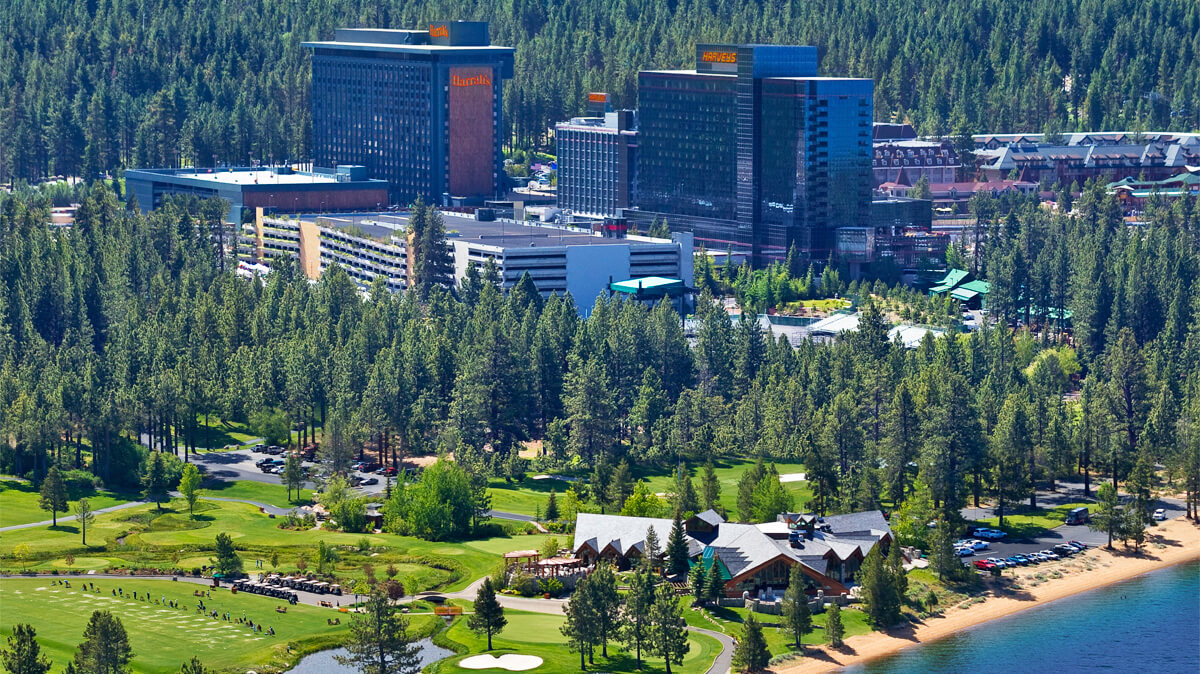 Harrah's and Harveys Lake Tahoe
Both properties offer year-round entertainment, world-class dining, and easy access to some of the nation's best hiking, skiing, and on-the-water action.
Harrah's Hotel in South Lake Tahoe / Stateline
Harrah's Hotel is a South Shore icon. Built by William F. Harrah in November 1973, Harrah's stands 18 stories high and has 512 hotel rooms, including a recently added floor of luxury hotel rooms and suites, that reflect—and gaze upon—the natural beauty of the Sierra Nevada and Lake Tahoe. This famous hotel has a forest-colored exterior that blends beautifully with the surrounding mountain peaks. Combining a special blend of luxury, beauty, great guest service, and casino entertainment, Harrah's Lake Tahoe is a great representation of the level of class Tahoe has to offer. 
This hotel lives up to its reputation as one of the highest-rated casino hotels in the country. With the acquisition of Harveys Lake Tahoe Resort Casino in July of 2001, this stateline casino hotel operation is now the biggest and most popular combo of hotel and casinos at in Lake Tahoe.
Harveys in South Lake Tahoe
Harveys in South Lake Tahoe is located right across the highway and connected to Harrah's by an easy-access underground tunnel. Harveys Lake Tahoe is the oldest ongoing casino operation at Lake Tahoe. What opened in 1944 as a small café and gas station with three slot machines, has grown to be Harveys Resort Casino, Lake Tahoe's largest single casino. With approximately 88,000 square feet of gaming space, guests at Harveys will find more than 1,200 of the most exciting slot machines and nearly 100 live-action table games. If you need a little R&R after some casino entertainment, Harveys also has an outdoor pool for guests—a perfect bonus for a Lake Tahoe hotel.
Additional benefits to playing and staying at Harrah's & Harveys Lake Tahoe include Caesars Rewards, the famed Caesars Entertainment national casino players' card program that rewards guests for playing at all Caesars Entertainment properties, including Harrah's and Harveys Lake Tahoe.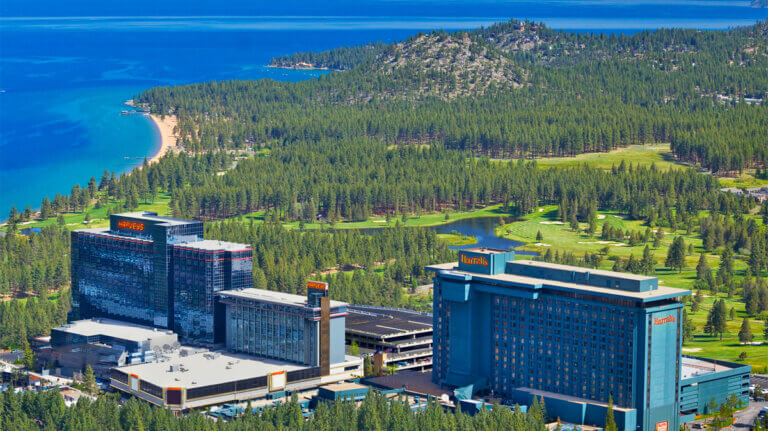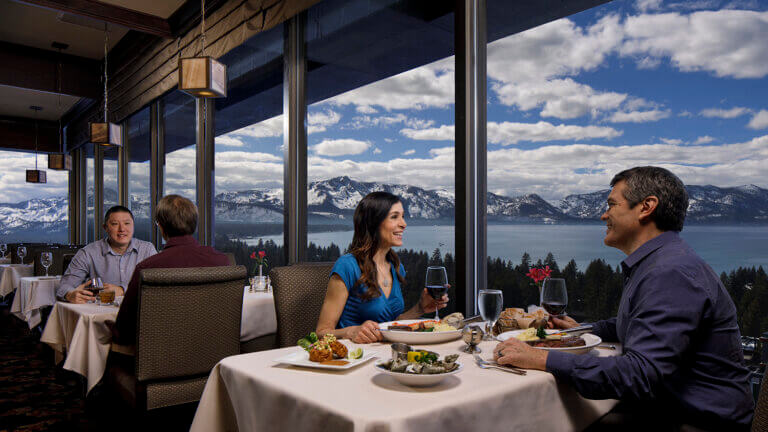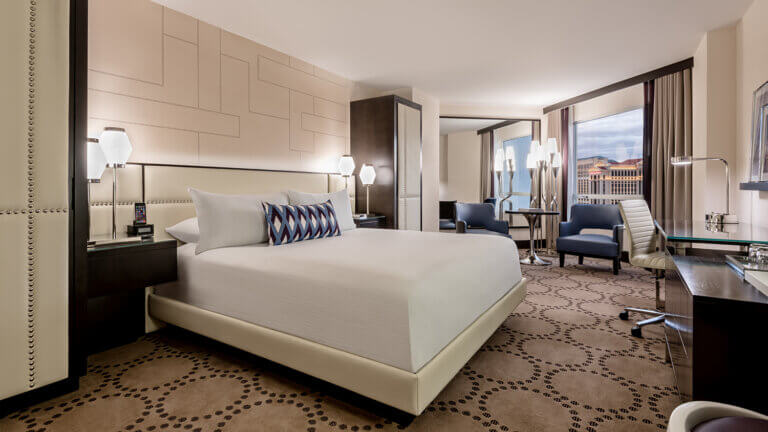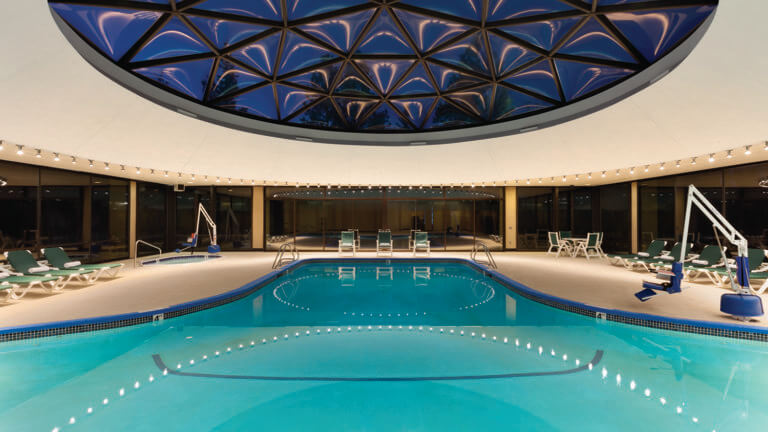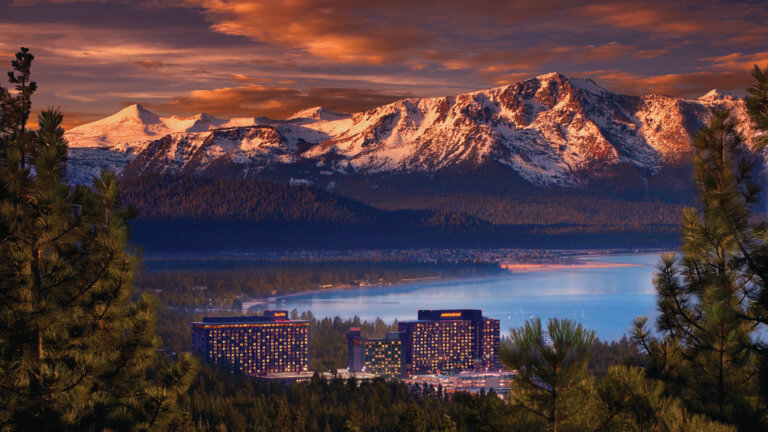 This Location: