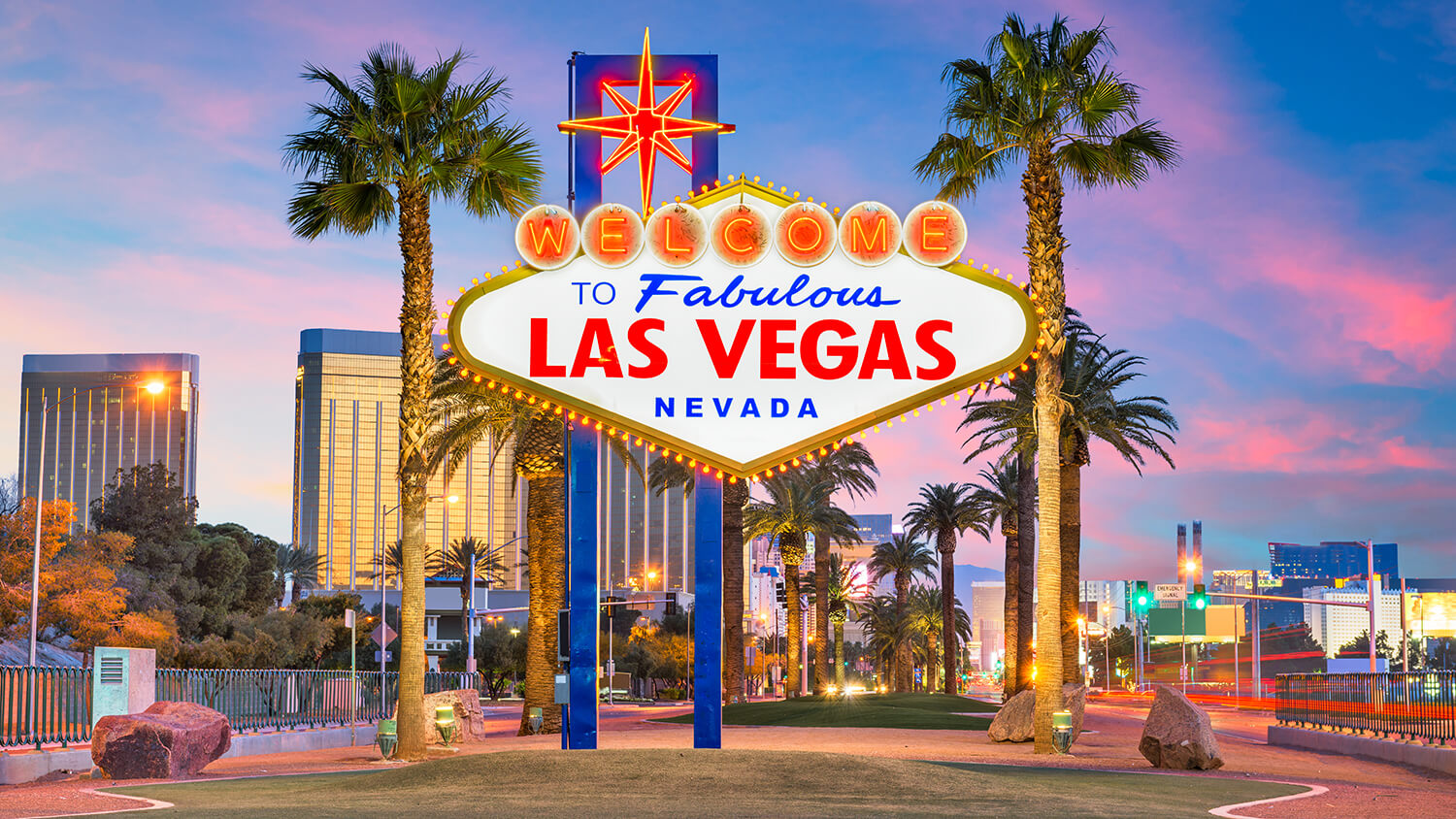 Las Vegas Secrets: Trivia, Legends, Lore & More
They don't call Las Vegas the Entertainment Capital of the World for nothin'. This inimitable town doesn't just deserve that title; it's been earning it for decades—and it's never stopped.
The thing is, while the most outlandish tales you've heard about this town may or may not be true, everything you'll discover below actually is. From more-than-just-fun facts to behind-the-scenes surprises, find out just how seriously, when we say, "What happens here, only happens here." — we really mean it.
If you thought Las Vegas was wild, wait 'til you find out what goes on behind the scenes.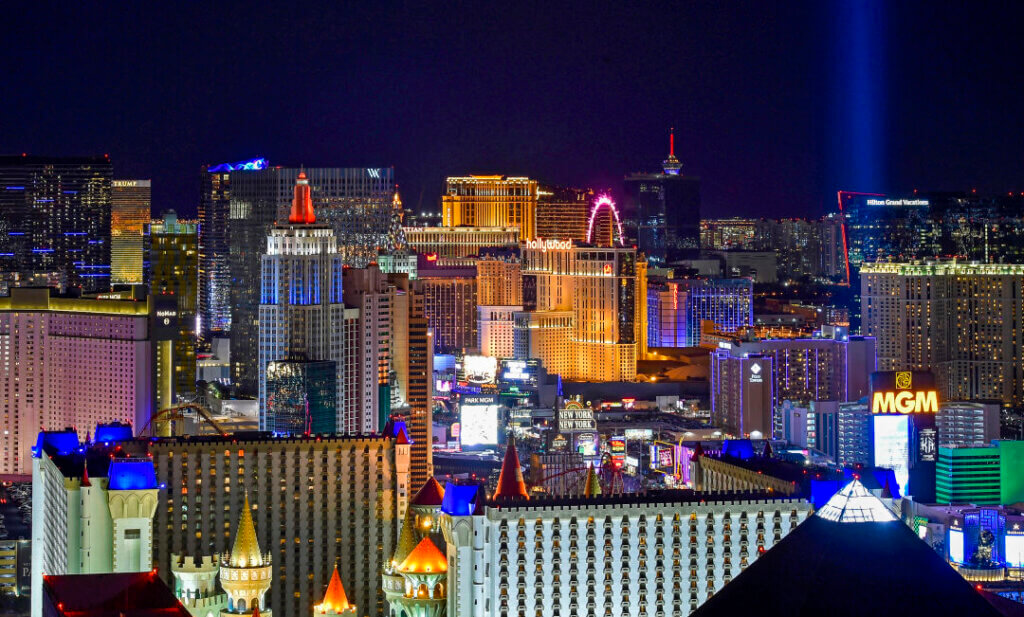 Biggests, Tallests, Mosts & More
Las Vegas has never been accused of doing things in an under-the-top fashion. Here's a look behind the curtain that will help show you why.
Las Vegas welcomes a good chunk of the entire world each night with more than 150,000 hotel rooms. Including at more than half of the planet's 20 largest hotels—like the Venetian, which, with 3,016 suites, is the second-largest hotel on Earth.
The STRAT tower, standing 1,149 feet tall, is both the tallest concrete building and tallest observation tower in the country. It's also home to the world's highest "commercial decelerator," should you crave the thrill of jumping off of it.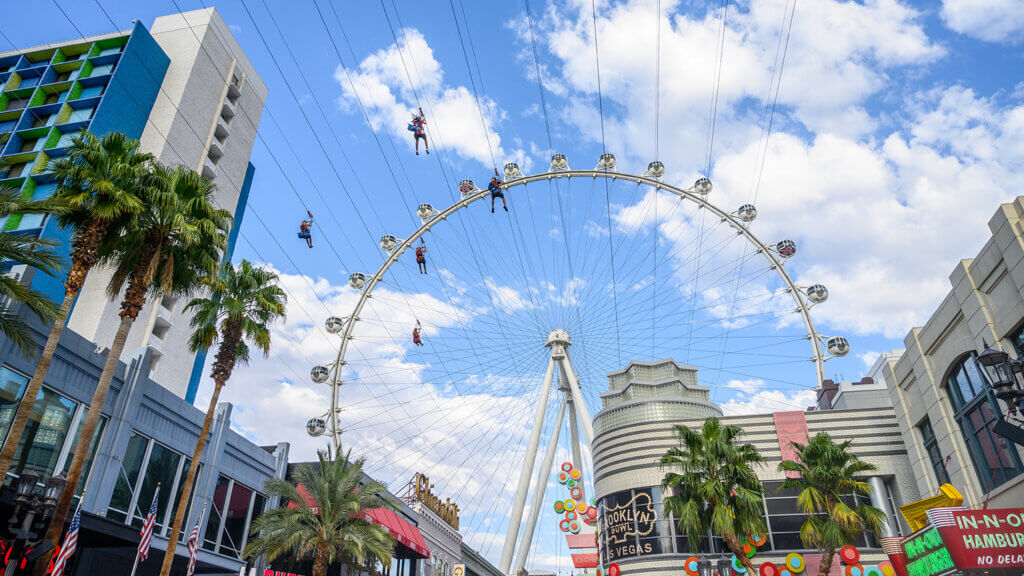 Wheely fun bonus fun fact: Did you know that the guy who invented the very first one of these things, for the Chicago World's Columbian Exposition in 1893 grew up in our capital town of Carson City? Well, he did. His name: George Ferris. You do the math.
Leo the Lion—who stands Strip-side, guarding his pride of guests at the palatial MGM Grand—is 45 feet tall, weighs in at 50 tons, and sits perched on a 25-foot-tall, 23,000-pound pedestal—a pedigree that makes Leo the largest bronze sculpture in the Northern Hemisphere.
The High Roller was the world's tallest ride of its kind until October of 2021, when Ain Dubai "took the wheel." That said, at 550 feet tall and 520 feet in diameter, we think it's still the best one on which to relaxingly take in the lay of the land, have a private party, or get hitched—partially because, instead of a view of a bunch of condos on fake islands, you get to see look out upon dazzling Las Vegas and Red Rock Canyon.
The "Wedding Capital of the World" averages 340 marriage ceremonies each day across at least 50 wedding chapels—a local industry that generates more than $2 billion.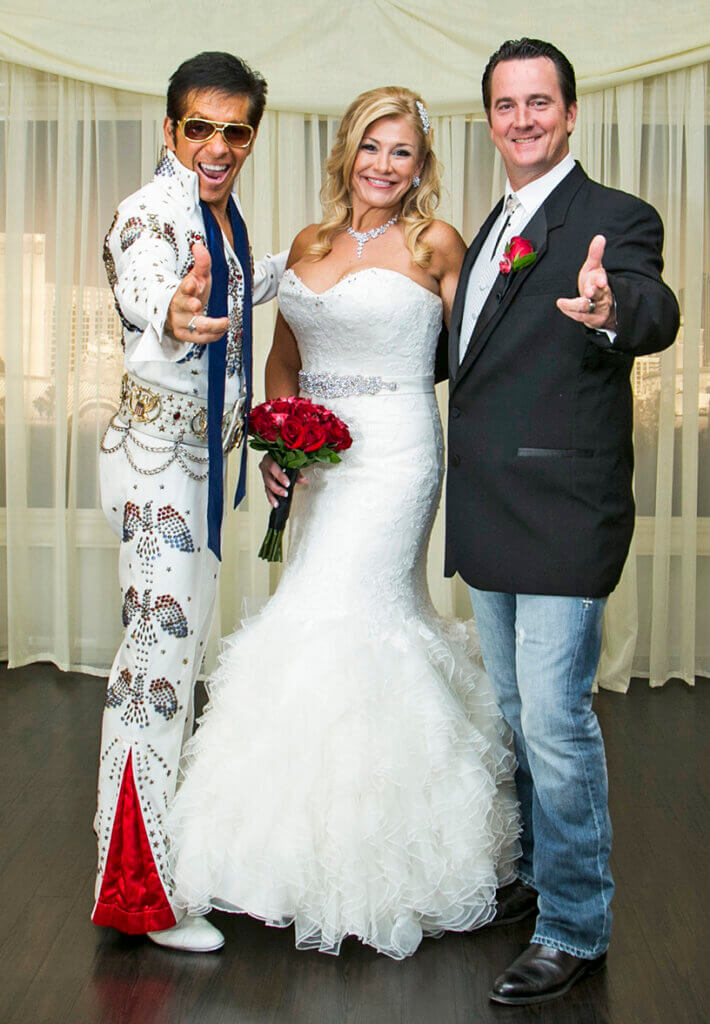 The Shops at Crystals, at 262,354 square feet, make up the world's largest LEED Gold-certified retail district, meaning you can peruse Gucci, Prada, Hermes, and the continent's largest Louis Vuitton boutique with a little less guilt about your shopping habit's carbon footprint.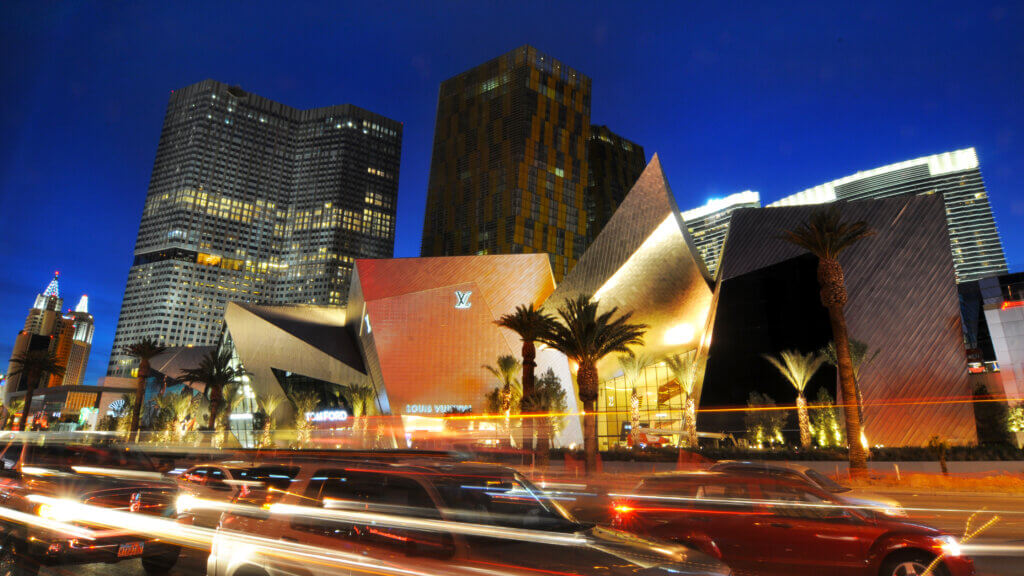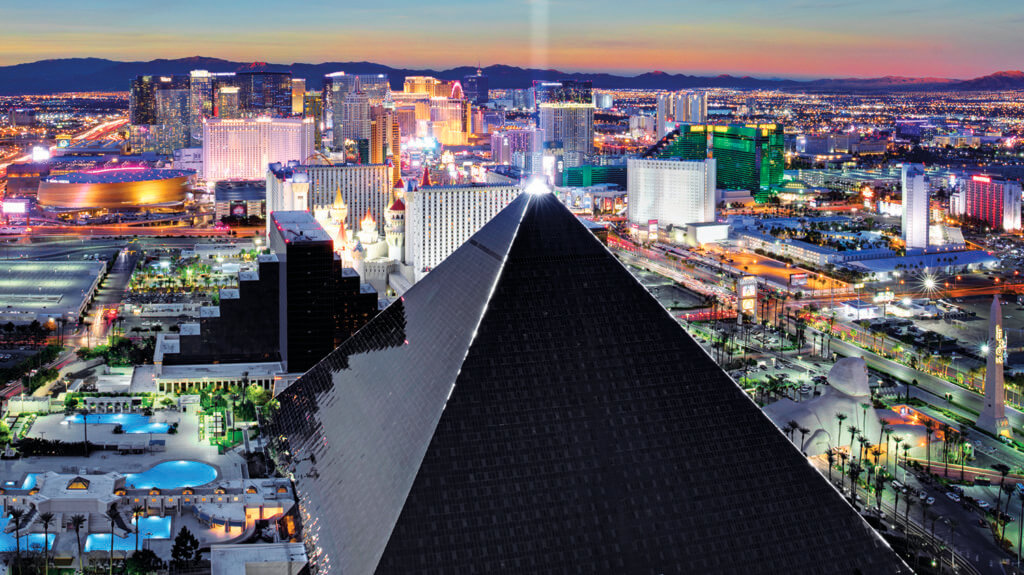 The ancient Egypt-themed Luxor blasts a 42.3 billion candlepower beam into space—the brightest light on Earth, visible by cruising-altitude planes more than 275 miles away—and boasts a replica sphinx that is 35 feet taller than the Great Sphinx of Giza. However, the Vegas one is certainly lighter; it's made of foam and plaster, rather than a single piece of limestone. (We're not sayin' either of them was the aliens… but it was the aliens.")
Culinary Craziness
Las Vegas has an appetite for outrageousness, especially when it comes to food and drink. Dig into these more-than-bite-size facts that prove it.
Around 60,000 pounds of shrimp are consumed around the city daily. That's 30 tons, or enough to fill a semi-trailer. While most of this crustacean crushin' goes down at casino buffets, you can still get a shrimp cocktail for 99 cents at the Fremont Hotel & Casino in Downtown Las Vegas.
There are more than 70 all-you-can-eat buffets and dozens upon dozens of all-you-can-eat sushi joints in Las Vegas.
The most expensive single dish in Vegas costs $5000—and it's a burger. This swanky sandwich, found at Mandalay Bay's Fleur, is made from Wagyu beef, foie gras, and truffle, and is washed down with a little 1995 Château Pétrus. Slightly less preposterously priced is a Kobe beef and Maine lobster burger, topped with imported Brie, prosciutto, and 100-year-old balsamic vinegar, and paired with a bottle of Rosé Dom Pérignon Champagne at Paris Las Vegas' Burger Brasserie, for a cool $777.
Meanwhile, the most expensive cocktail is served at the Encore's XS Nightclub. An order of the Ono gets you two champagne flutes filled with a mixture of Rémy Martin Louis XVIII Black Pearl cognac and Charles Heidsieck 1981 Champagne Charlie… with a side of an 18-karat white gold and Tahitian black pearl necklace and a pair of 18-karat gold Mont Blanc cufflinks—both stamped with the XS logo. According to XS' general manager, "The Ono isn't only a drink, but a celebration." At $10,000 a pop, we'd have to agree.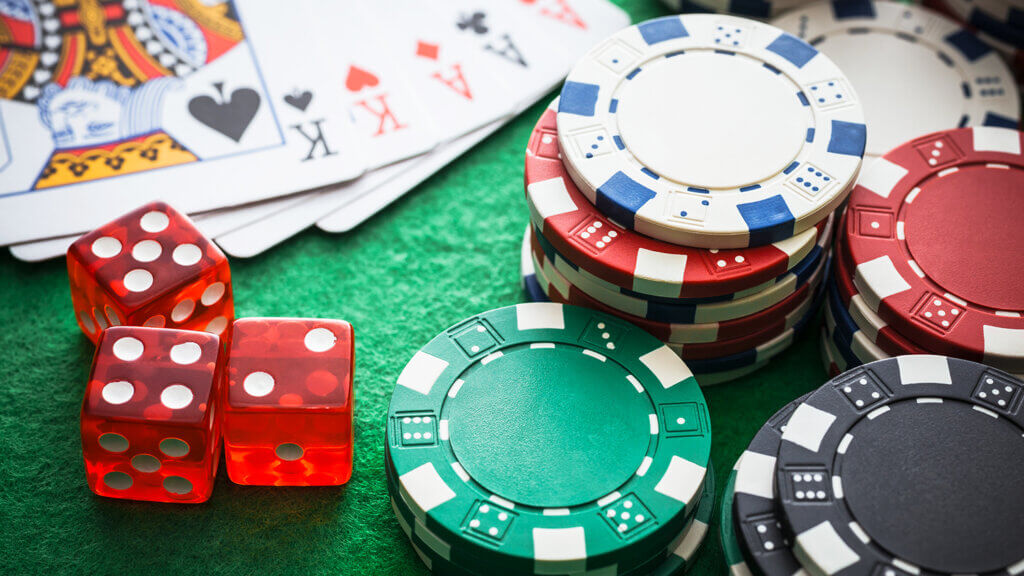 Casinos & Gaming
Although it sounds extremely off-brand today, Nevada actually made gambling illegal in 1909—an effort that worked about as well as Prohibition.
Realizing what a lucrative industry gaming had been, still was, and could be, the Anti-Gambling Law was repealed in 1931, paving the way for the Silver State to become a gaming capital of the world—a move that prompted many other states to advocate recalling Nevada's statehood. But the joke's on them; some form of legalized gambling is now legal in 48 out of 50 states.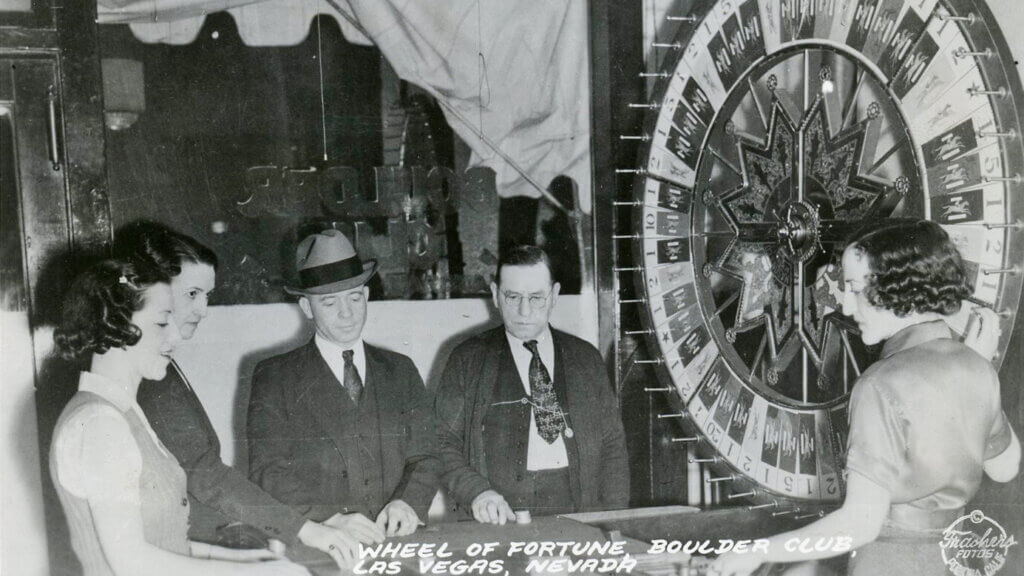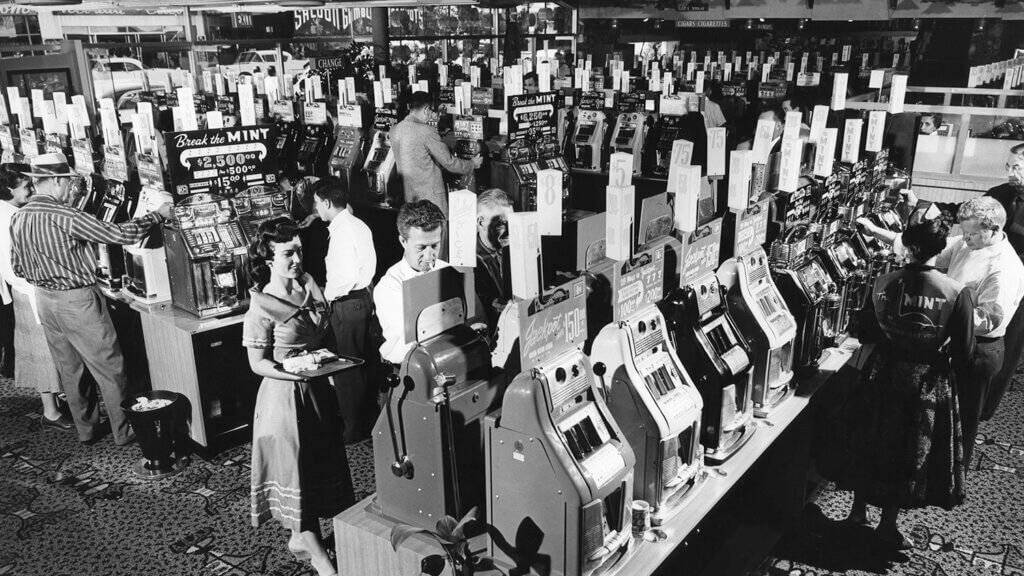 Today, Las Vegas is home to about one slot machine for every four human residents. The largest jackpot ever was awarded back in 2003 by a Megabucks slot at Excalibur to the tune of $39.7 million, after a lucky couple spent only about $100. While certainly not every player catches that big of a break, it goes to show that the house does not, in fact, always win.
Bright Lights, Big City
When viewed from space, Las Vegas is far and away the brightest place on the entire planet. That's all thanks to dozens of millions of bulbs illuminating the Las Vegas Strip, Downtown Las Vegas, and beyond.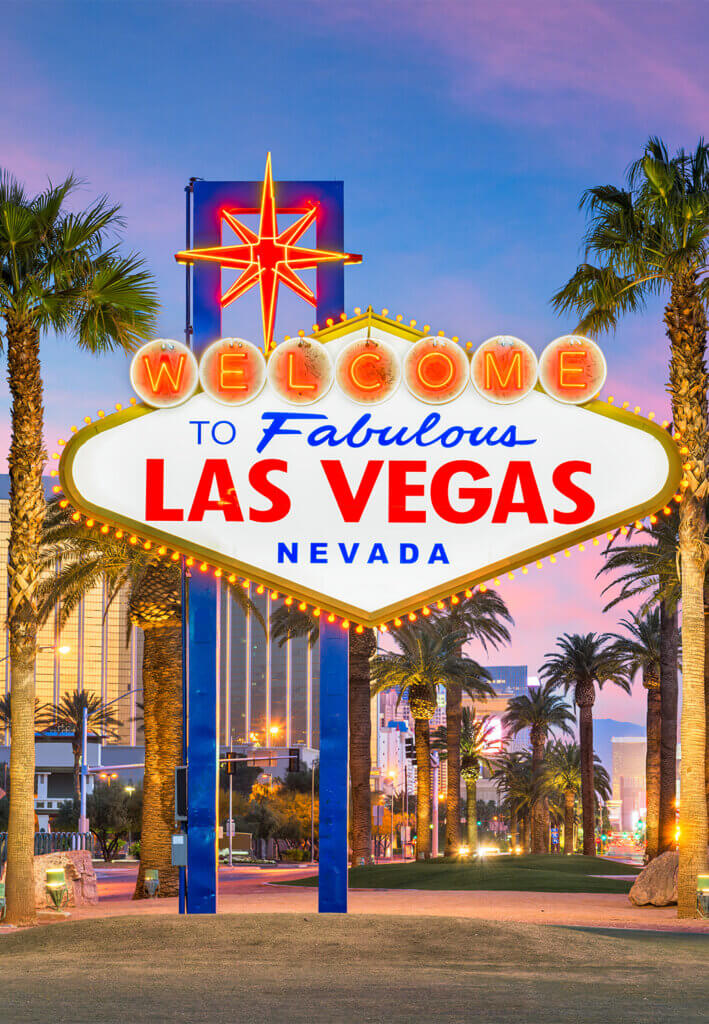 To shed some light on the subject, the Strip boasts more than 12 million bulbs, which rack up an annual power bill of around $490 million—not counting A/C, heat, or any other sort of electrical use. Meanwhile, the 1,375-foot-long Viva Vision canopy (the largest video screen ever built) features 49,299,456 individual LEDs. As for neon, although there isn't nearly as much of the stuff as there used to be, there are still an estimated 15,000 miles of neon tubing buzzing around town.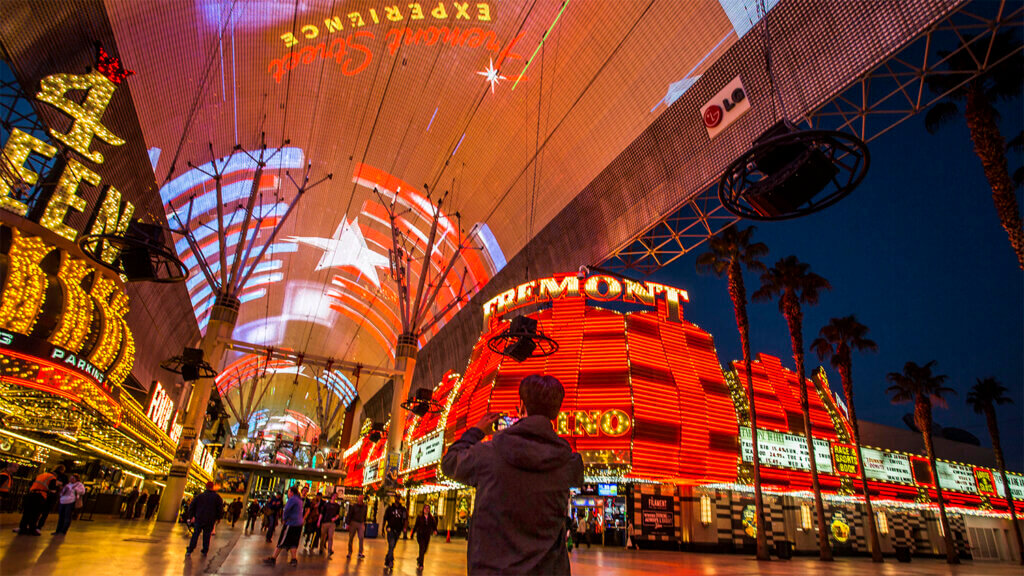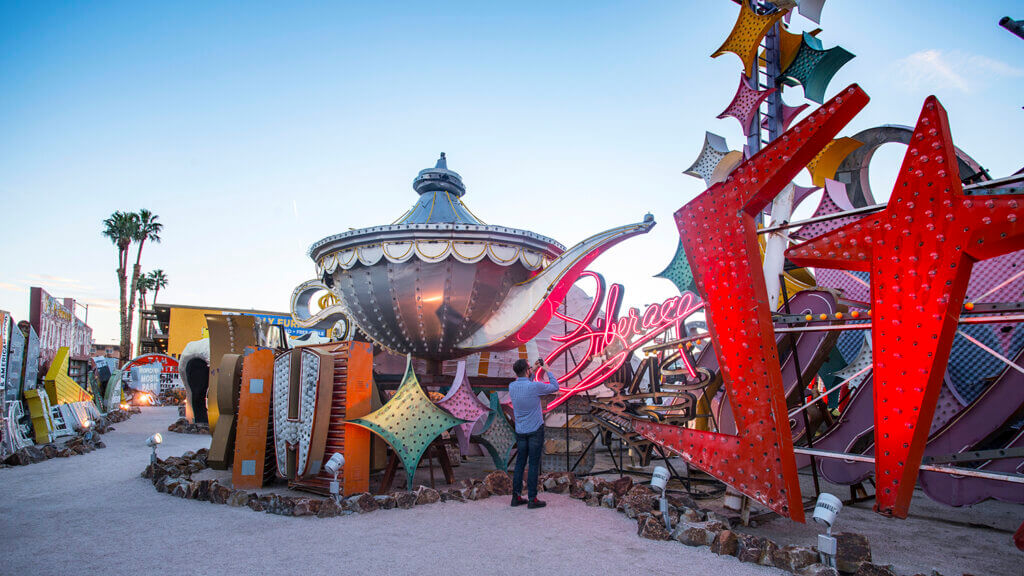 However, go beyond the glow and you'll find a stellar contrast. Nevada also boasts the darkest skies in the Lower 48—and therefore some of the most dazzling, with thousands of stars, complete constellations, planets, and entire galaxies visible to the naked eye.
Travel Nevada Pro Tip
In 1995, the Federal Highway Commission named Las Vegas Boulevard America's first (and, to this day, only)
"nighttime scenic byway."
And why not? The busy main drag bisecting the Strip rolls past some of the wildest "scenery" on Earth—illuminated by more than 12 million light bulbs, outlandishly groundbreaking architecture, and truly unparalleled people watching.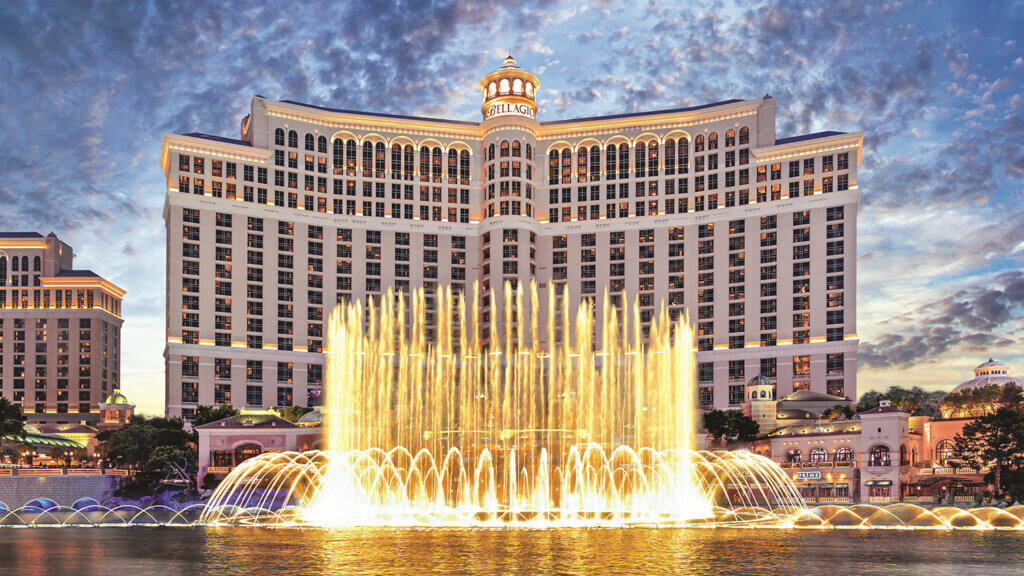 The Bellagio Fountains
The Bellagio Fountains have become just about as synonymous with "Las Vegas" as Elvis (and yes, of course, there's a fountain show featuring his "Viva Las Vegas" classic), but there's a lot of intriguing info that millions of annual visitors don't realize is right beneath the surface.
Located beneath an 8.5-acre lake (and former golf course), the Bellagio Fountains consist of 1,214 individual blasters: 208 "oarsmen," 798 mini-shooters, 192 super-shooters, and 16 extreme-shooters—the latter of which is capable of sending water 460 feet in the air, which is nearly the height of the Bellagio itself.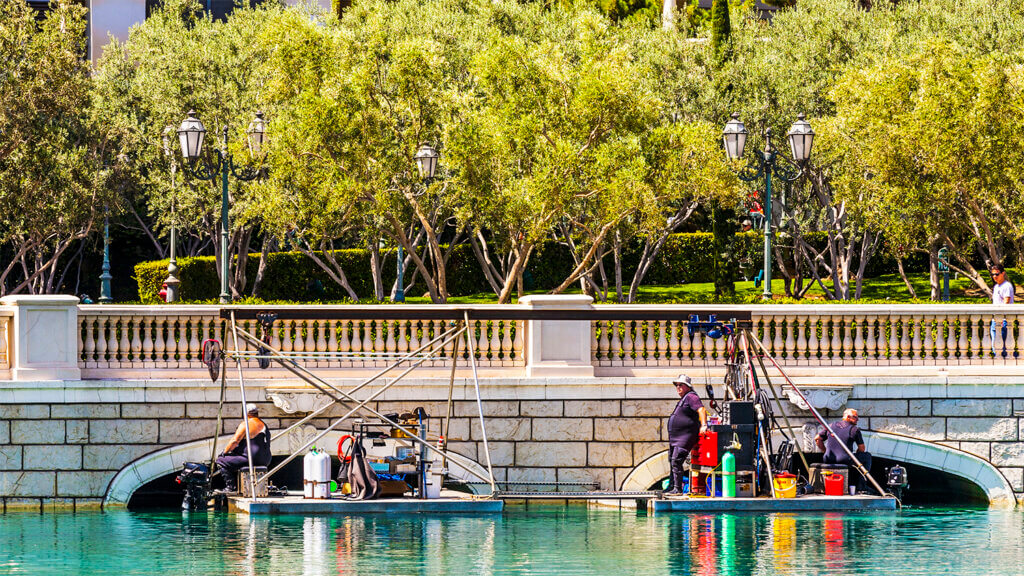 A team of 30 dive-certified engineers, mechanics, and "pool specialists"—and one "underwater Zamboni" that was created just for here—comprise a team that operates out of a watery lair they call "the Batcave."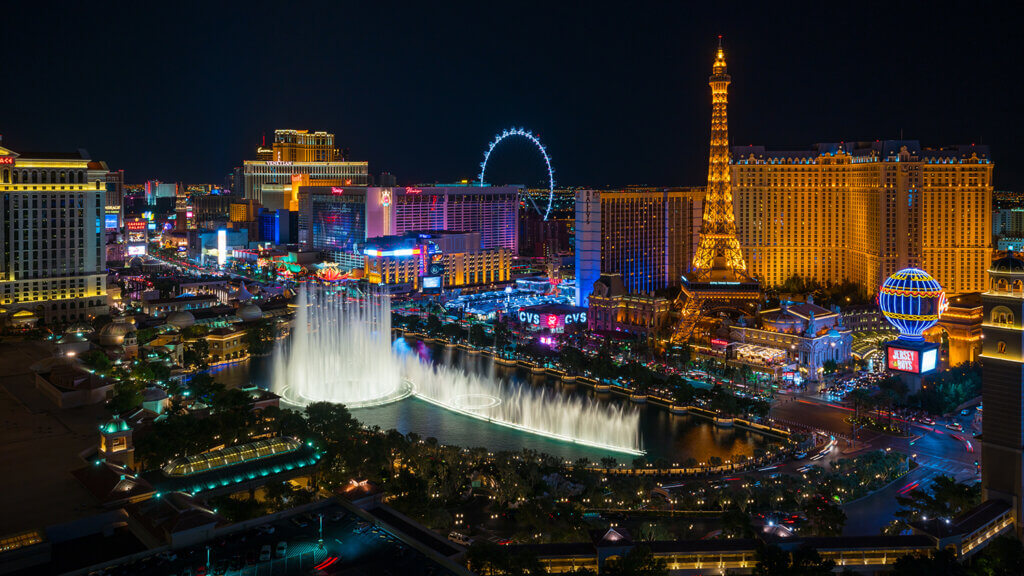 Visitors toss in an average of two tons worth of coins each year—all of which the Bellagio donates to local charities, which help to make some wishes actually come true.
While there is currently a catalog of 35 uniquely programmed, permanent shows—featuring a range of music from Sinatra and Celine to Bruno Mars and Lady Gaga—the very first shows were designed with help from a CalTech fluid mechanics professor, Department of Energy computer programmers, and the choreographer who made Patrick Swayze such a surefooted stepper in "Dirty Dancing."
Get Inspired
Related Stories