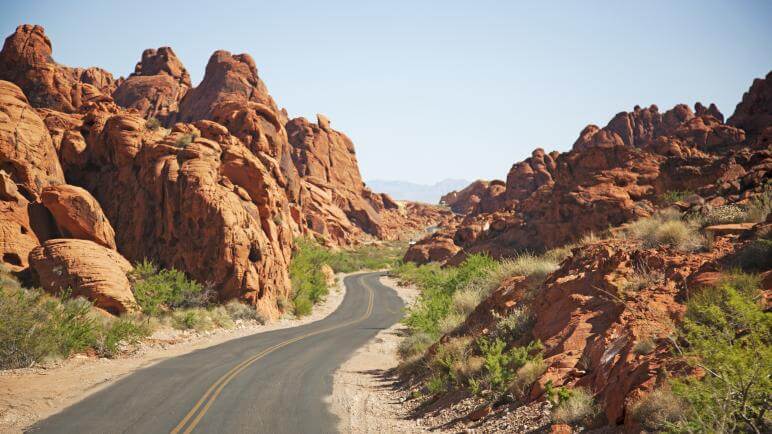 Out-Of-This-World Roadtrip
Having lived in Nevada for more than 17 years, I shamefully admit I'd never made it to the elusive, yet alluring southeastern part of the state. Knowing there are endless, incredible finds in this region, I decided to make it the frontrunner for a killer roadtrip. By flying to Las Vegas from Reno, making my way north to Ely, and then looping back down U.S. 93 to Vegas, I hoped to encounter a few new travel experiences.
Mission accomplished.
I covered eight state parks, one national park, three museums, six lodging options, and two wildlife preserves in seven short days. Whew! It was a whirlwind, but an oh-so savory experience.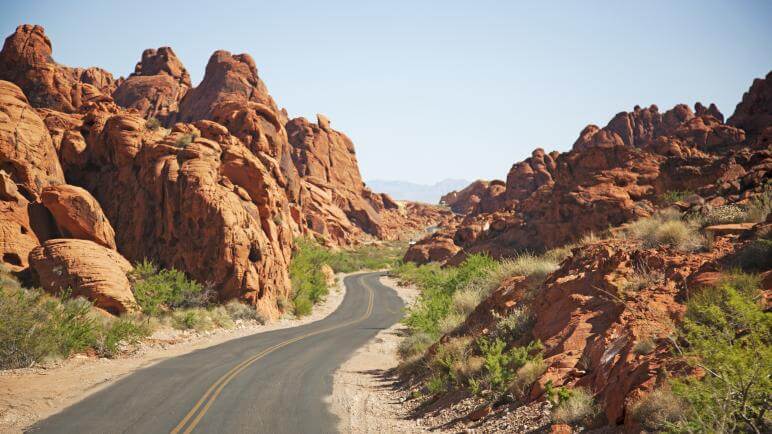 Starting out in Vegas, I made the surprisingly short drive up I-15 and into Valley of Fire State Park. All I can say is holy smokes. Brace yourself for a load of stunning, dramatic landscapes and photos. I took about 30 photos before I was even technically inside park boundaries; I just couldn't control the urge! Interestingly, Valley of Fire has been the site of a number of movies, including "The Professionals," " Star Trek Generations," and "Transformers." It's incredible that one place has that ideal state park scenic beauty, and can quickly morph into otherworldly landscapes. It even offers historic niches along the way, such as petroglyphs dating to 1150 A.D. I was on a pretty ambitious schedule, and regrettably only had two hours to spend here, when I should've allotted two weeks!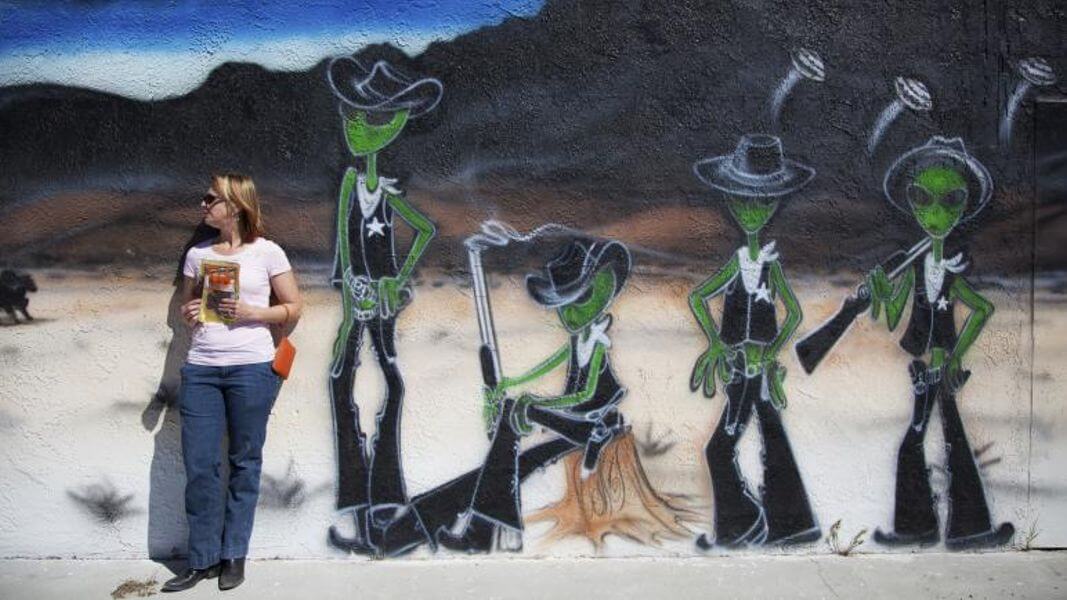 After the Valley of Fire, I was en route to Ely when that extra-special road trip delirium settled in after about 100 miles. Lucky for me, ET Fresh Jerky proved to be the trip's best roadside stop, located right before the turnoff to Hiko. After a roadside billboard offered an opportunity to "drop my toxic waste in the cleanest restrooms in Area 51," ET Fresh Jerky delivered the extraterrestrial and zany experience this Nevada roadtrip begged for. Feeling kind of punchy after being in the car for several hours, uncanny alien murals provided an awesome photo op. With some fresh air and Hell Hole Hot Jerky in tow, my energy levels were restored and the drive's final two hours flew by.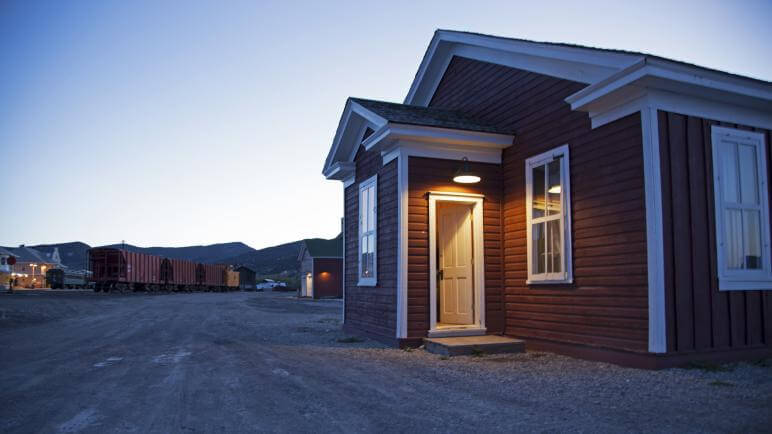 Before starting the trip, I was looking for imaginative lodging options. While I love a good roadside inn, I was hoping for more of an adventurous overnight stay. I got just what the doctor ordered at The Bunkhouse in Ely, which is part of the Nevada Northern Railway National Historic Landmark. Situated in an—wait for it—operating rail yard, The Bunkhouse was erected in 1906, and originally served as the chief engineer's quarters. My room was one of three available, and I even got to be roomies with the railway's train master, who lives in the building. I knew I 'wasn't in Kansas anymore' when he returned for the night, covered in head-to-toe soot! This experience definitely pushed me out of my element a bit, but in an absolutely wonderful way. My room was super comfy, and even had an original early 1900s safe inside it. I couldn't tell if the train master was kidding when he told me the railway was haunted, but it made for an exciting night, to say the least!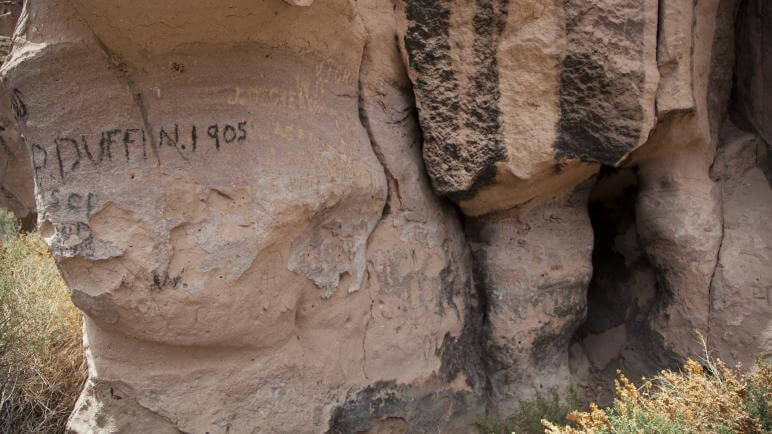 After the trip's best out-of-my-element experience, I was off to see some more scenic beauty. Looping back down south, I hit several more state parks and found myself outside Pioche, in Spring Valley and Echo Canyon State Parks. Not realizing these parks were connected by waterways, I made the loop throughout, enjoying the serenity they served. It became obvious why this area was one of the first settled in the region: its abundance of water is unique for what I would believe to be an arid climate. Driving between the parks, drinking in the unavoidable panoramic beauty, the biggest mindblower of the trip revealed itself: 150ish-year-old inscriptions etched on a canyon wall. Realizing they were signatures from stagecoach passengers passing through the area, it all became very humbling. Seeing this pioneer graffiti reminded me of the stories I had heard of stagecoachers signing their names with wagon axle grease, but never would I have expected to encounter this historical treasure trove. It made me realize we were all just a tiny sliver in a great big puzzle, and what a serene setting I found myself in to interpret all of this.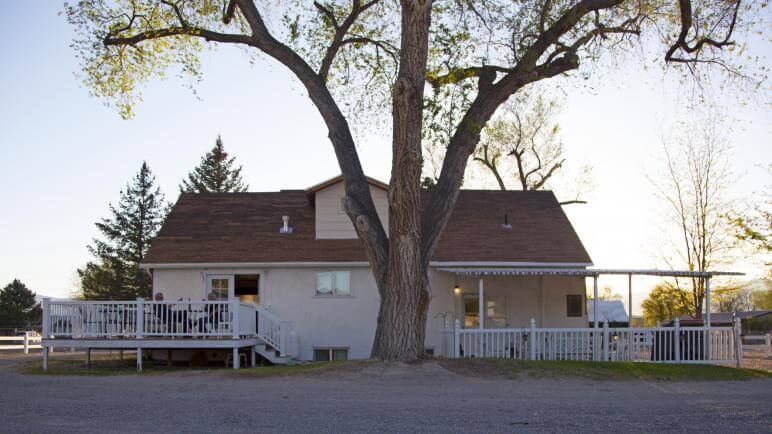 Feeling like my chi had been realigned, I made my way to what was the most comfortable accommodations of the trip: The Pine Tree Inn & Bakery, in Panaca. Nevada's second permanent settlement, modern-day Panaca is a tidy farming community that allowed me to recharge during my two nights here. Life seemed to slow down, and it was awesome. The family-owned B&B definitely oozes the 'all-in-the-family' vibe, making you feel like you're spending the night at your own grandmother's house. They serve a deliciously hearty pancake breakfast, which was perfect, as I had another jam-packed day on the docket!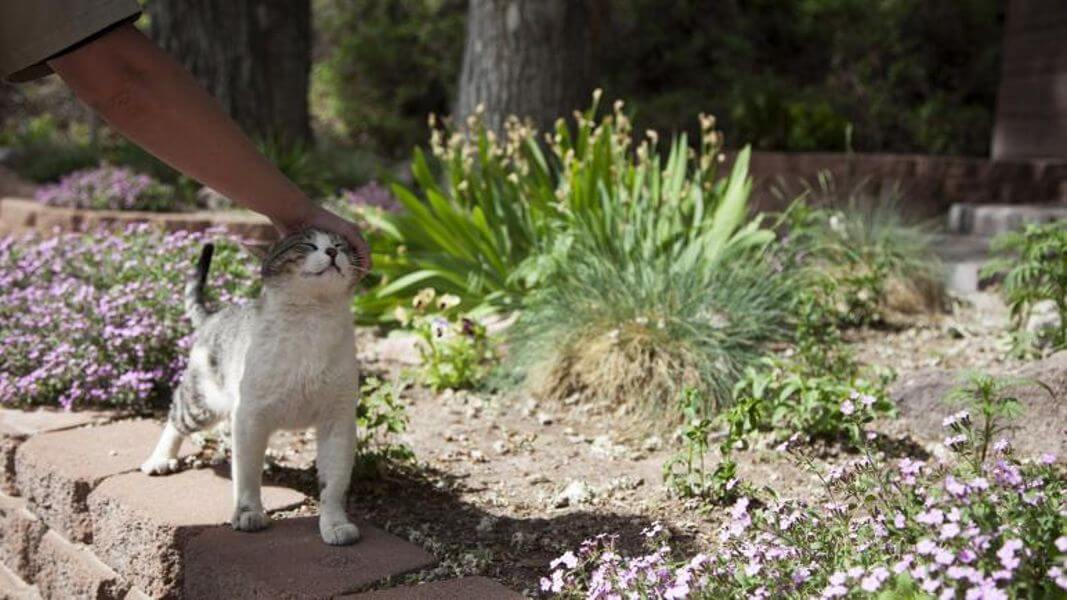 Heading to Kershaw-Ryan State Park, I thought I was in for the usual state park experience. I couldn't have been more delightfully surprised with what I found: a rainforest-esque setting with a friendly feral cat who apparently works the dayshift at Kershaw-Ryan. Yep, a spunky little run-of-the-mill cat. As if this wasn't surprising enough, the nameless cat, who I quickly dubbed Kershaw, went on an entire, mile-long hike with me! My time with the charismatic Kershaw Kitty was one of the more unique things I've ever encountered; he was so fun and memorable to be around, it will be difficult for me to resist adding this awesome state park to future roadtrip itineraries.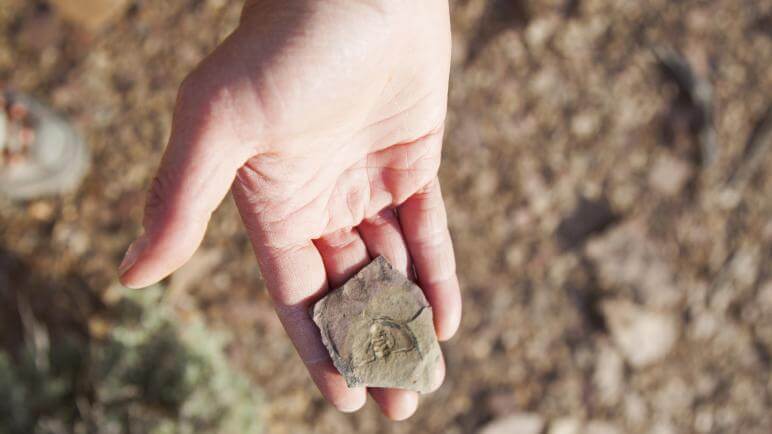 Roadtrips can be a scavenger hunt of sorts…trying to find a cool restaurant, or a nightlife hotspot. The hands-down, best scavenger experience of this extravaganza goes to an unsuspecting gem at mile marker 81 on U.S. 93. I'm talking about trilobites, loads of them. On Bureau of Land Management-owned land, there is an absolute mecca of little fossilized bugs, embedded in 500-million-year-old shale. A totally perfect pit stop and good reason to jump out of the car for a not-so-obvious geology lesson! An overwhelming sense of determination took over; I was not leaving there without uncovering a trilobite!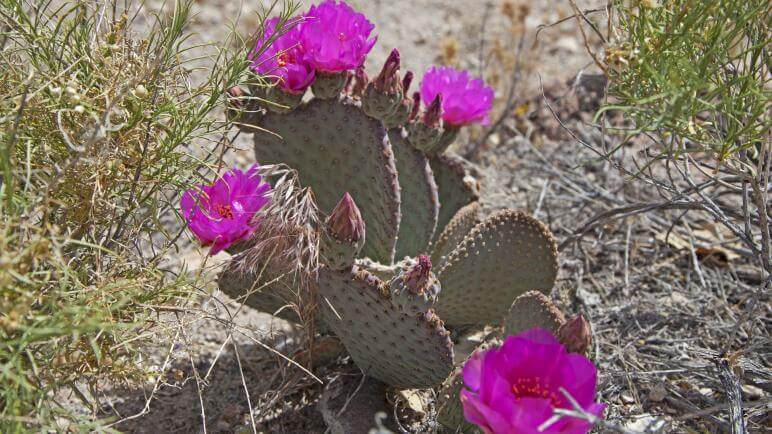 Pahranagat National Wildlife Refuge exuded such a zen-like experience; I swear, they need to hold yoga classes here on the daily. Something about this oasis settled my trilobite-induced delirium. To my complete surprise, yet again, the amount of water and wildlife in this region totally blew me away. Something even more remarkable: the delightful May afternoon I visited proved to be optimal wildflower season…the prickly pear above proves that. Although it had been a wild and crazy trek, Pahranagat knocked some sense back into me, and I was ready to take on Vegas for one last night.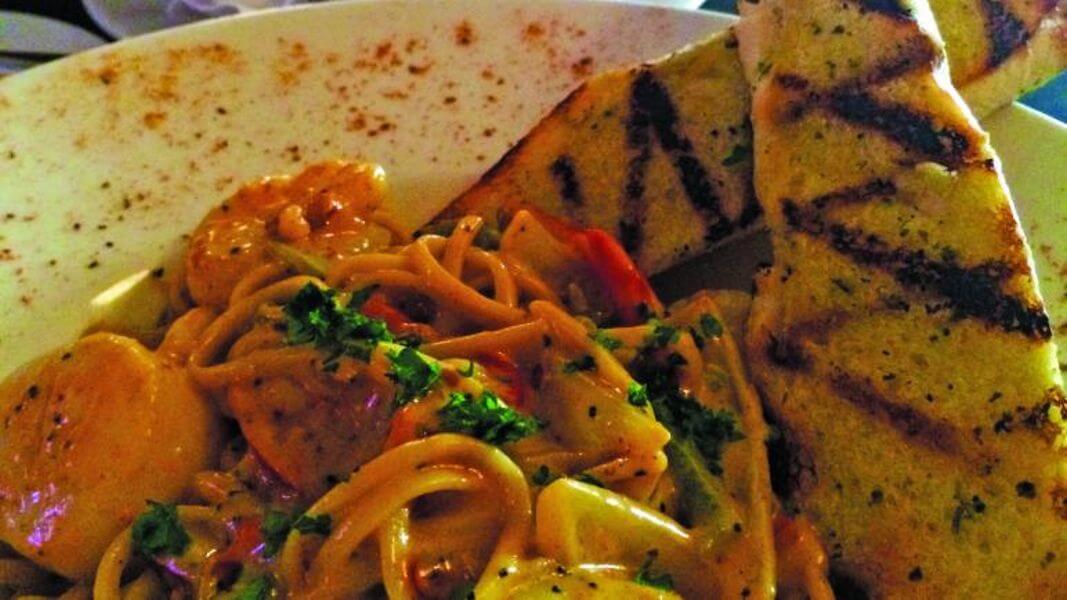 After a completely satisfying warpath of a trip, I was back in Vegas for the night and on the prowl for a savory, sit-down dinner with a cool vibe. Ask and you shall receive! Some friends I made at the Mob Museum tipped me off about the Triple George Grill, a few blocks north of the Fremont Street Experience. Not Sure what I was really looking for, I was presented with a totally scrumptious feast; Spicy Shrimp & Scallop Linguine, complimented with a hefty helping of sourdough bread.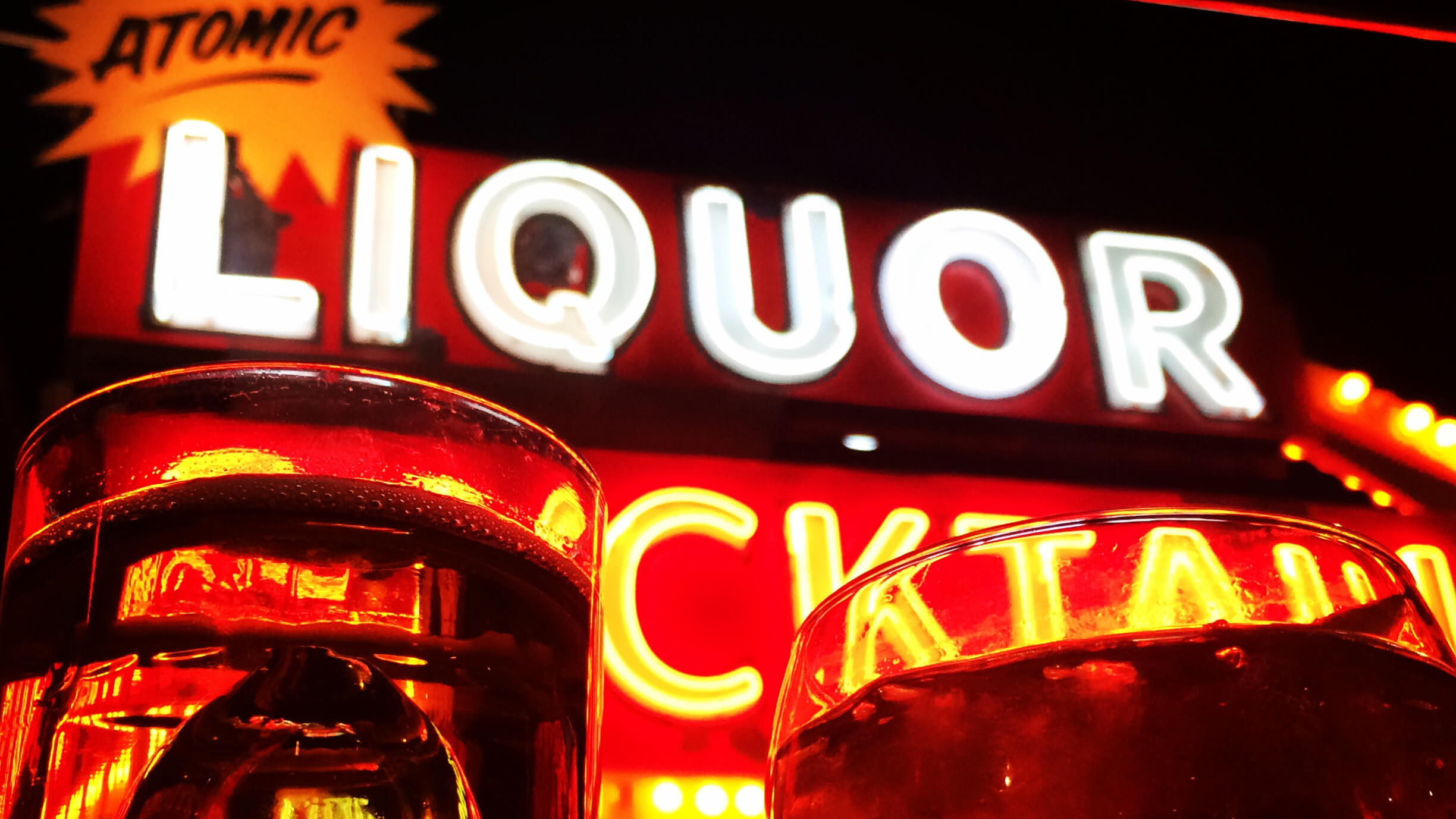 After seeing what felt like a little bit of everything, the only Nevada staple I seemed to be missing was a solid neon fix. The legendary Atomic Liquors was within walking distance, and after checking this place out, the walk was merited. Proudly labeling themselves as Las Vegas' oldest bar, Atomic Liquors had an atomic bomb viewing area on their room at one time, and currently has an exposed time capsule embedded in the floor! With an impressive dive-bar vibe—sans the questionable nature of a true dive bar—and creatively concocted cocktails like the F-Bomb and Hunter S. Smash, Atomic Liquors was the perfect way to wrap up a crazy awesome trip! #NVRoadTrip
Get Inspired
Related Stories