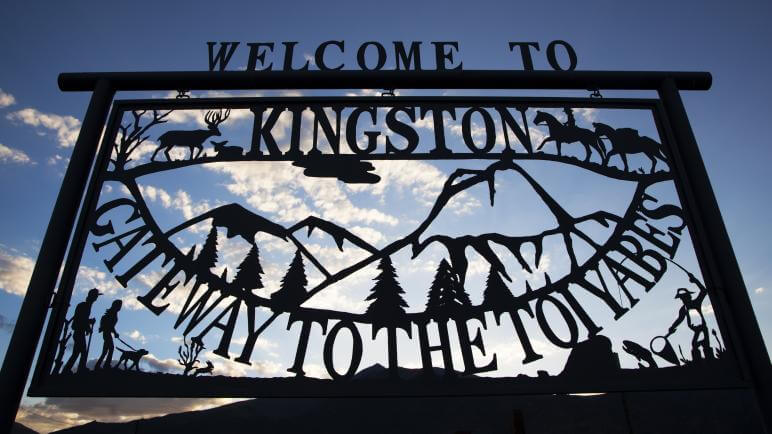 Smackdab in the middle of Nevada is one therapeutic getaway: Kingston, Nevada. This restorative yet deliciously scenic getaway is smack-dab in the center of Nevada, and lies within the Big Smoky Valley, just south of Austin on Highway 50. With the population sitting at 113, most of who reside in Kingston are retired or commute to nearby Austin for work. The community is so remote and serene that there are no stoplights, and few amenities open to the public. However, the two places open for business are indescribable finds: Lucky Spur Saloon, where you are presented with a bevy of libations in a charismatic setting, and the magnificently luxurious Miles End B&B. If you're going to Kingston, make it a definite priority to stay at the Miles End B&B and walk 200 feet to Zach's Lucky Spur. It will, without a doubt, be one of the best surprises you've had in a long, long time.
While there are minimal services in Kingston, there are innumerable entertaining activities to enjoy in the area. While Kingston is in the Big Smoky Valley, it's also nestled into Kingston Canyon, and apart of the grandiose Toiyabe Mountains. Reserve a spectacularly scenic campground within the canyon, or spend the day off roading through the canyon, where you will pass one of Nevada's taller peaks, Bunker Hill.
Aside from the canyon, the Big Smoky Valley also dishes up many unbelievable activities, including exploring the nearby Hickison Petroglyphs or taking a dip in the maddeningly scenic Spencer Hot Springs. Other places to check out are Pete's Summit and Toquima Cave, or trekking some of Nevada's taller peaks like Mount Jefferson. 
This unsuspecting gem is easily overlooked, but will undoubtedly deliver one of the most amazing experiences you've had. When planning your next trip, Nevada residents and visitors alike will unquestionably appreciate the beauty Kingston presents.