Basque-ing in Northern Nevada Heritage
Going for a quick drink in a Basque bar or out to eat at Basque restaurants throughout the Western United States can be a daunting experience for those who have not the slightest clue what "Basque" is. The Basques, (pronounced BASKS) are a vibrant and vigorous people from a region the size of Las Vegas' Clark County on the northern border between Spain and France. The terrain in Basque Country ranges from a coastal humid and wet climate to the arid southern region well known for their wine seasons. Many of the immigrants fled the Spanish region to the United States during the Francoist revolution in the mid 1930s, and settled throughout the American West – mainly throughout California, southern Oregon and Idaho, and northern Nevada.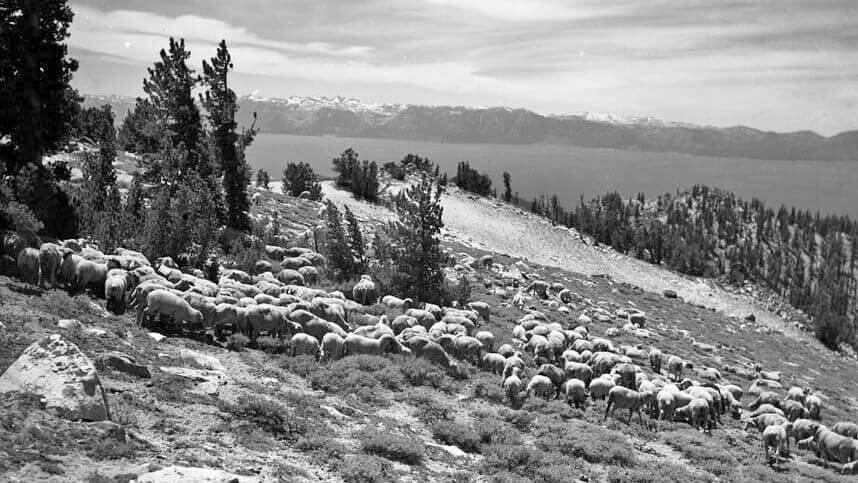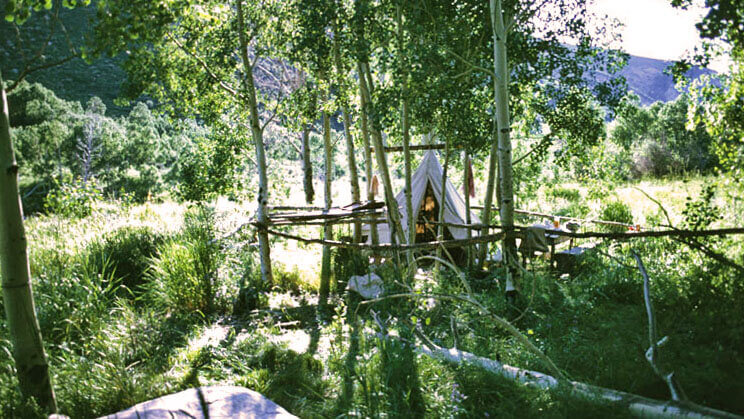 The men worked mostly as sheepherders, each responsible for moving 1,000 or more sheep throughout terrain void of barbwire fences across the West. They earned a monthly wage being paid with sheep, or money. The women worked various roles varying from working at the predominantly Basque boardinghouses, to seamstresses, or cooks. On top of it all, the women were mothers as well, balancing working and home life at impressive lengths.
The culture the Basques brought with them was replicating the one left behind in the old country, which is often as bizarre as the last names these people carried. The Basque card game, "Mus", was feverishly played by various teams in the boarding houses. Consisting of teams of two pitted against each other, the game favors cheating and being able to tell your partner the cards you hold by using various hand, eye, foot, teeth, grin, and smoke signals without talking. Another game played by these men is "Pelota," which is a handball game played with a comically hard ball that doesn't seem to bounce, and leaves the hand of all who participate sore and swollen.
The most famous game brought over is "Jai Alai," which incorporates protruding woven baskets strapped to the hands of athletes that throw a leather ball at a concrete or stone wall at speeds up to 140 miles per hour. The object is to throw the ball and have it bounce off the wall with the idea that the opposite team cannot catch it and throw it back at the same wall. This game became well known, and extremely popular in the U.S. in the 1980s. Reno even had a Jai Alai court inside the MGM Grand (now the Grand Sierra Resort & Casino) from 1978-1980 to embrace the game's popularity. The sport is incredibly dangerous, but a blast to watch.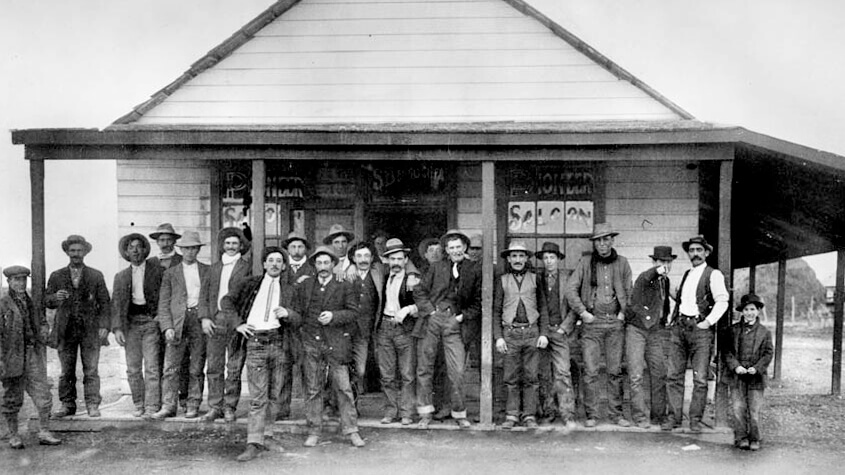 Aside from traditional Basque games that were introduced to the American culture, the Basques took great comfort in communal-style living in Basque boardinghouses. The men would often spend months in Nevada's 300+ mountain ranges, carefully tending to their herds. Eventually, they'd come back to the nearest town to restock on supplies if needed, get a good nights rest, get some face time with friends and family, and of course, a hearty meal rooted from culinary traditions of their homeland.
Typically, these boardinghouses had a bar, and served family-style meals the men shared together on the bottom floor, and housed a hotel in the top floor. While Basque culture can be experienced in certain places throughout the American West, the Basque culture that remains in Nevada can most authentically be experienced with a trip to these still-standing boardinghouses. Some, like The Star in Elko, still offer present day Basque sheepherders a night's stay in their existing hotel, but many of them still found in Nevada have focused on delivering authentic culinary traditions in specific.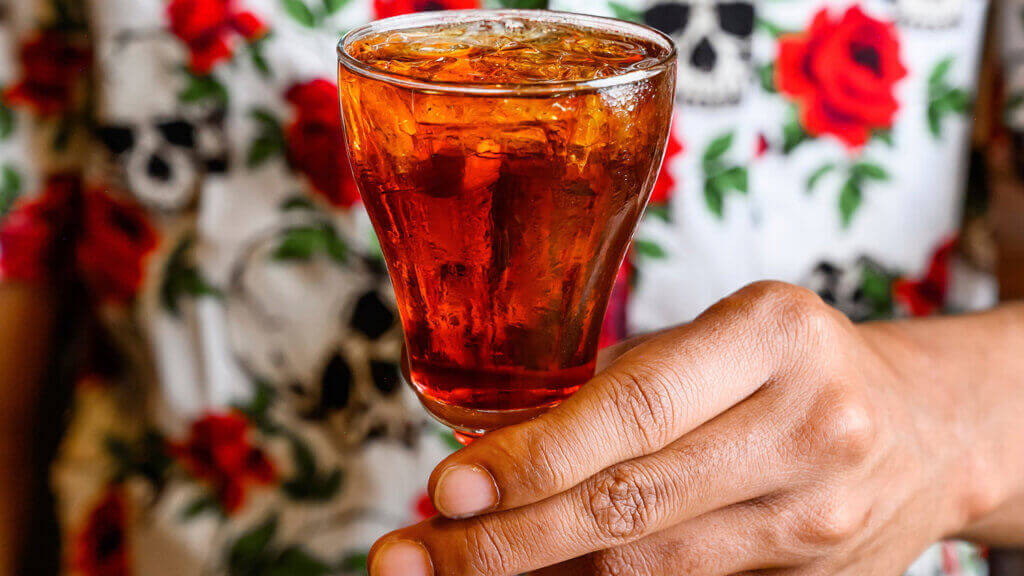 To study up on the Picon Punch, Nevada's unofficial state drink, click here.
Having all these values adopted by the American people made us happy; we were proud to share these customs, and see them embraced in our new land. our language is obscure, our food is over the top, and the Picon Punch is always the drink of the day, but I urge you to go to these places to listen, eat, drink and laugh with these people. The best way to experience the Basque culture, is through a Basque meal in Nevada. Here, I hope you'll find our language poetic, and see that the food is cooked with unwavering passion. Our attention to the quality of the ingredients is refreshing, and the drinks we prepare will make it easier to loosen up and be yourself.
Ogi Deli Bar & Pintxos
Having opened in 2017 in Elko, Ogi Deli Bar & Pinxtos is a perfect blend of new style and old recipes.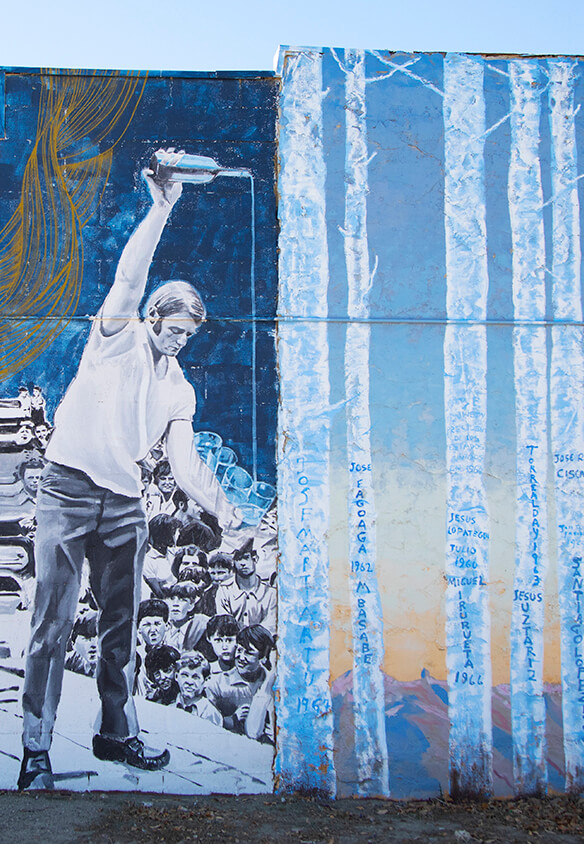 The bread is baked in-house, and their sandwiches contain the many different layers of subsidence the Basques relied on out in the mountains and deserts of sheep camp and home. Sandwiches made of chorizo, solomo, jamon, Basque peppers, lamb, tri-tip, chicken and even vegetarian sandwich options are served at Ogi Deli Bar & Pinxtos daily. Also available is homemade soup, salads, wraps, and of course their homemade bread for purchase.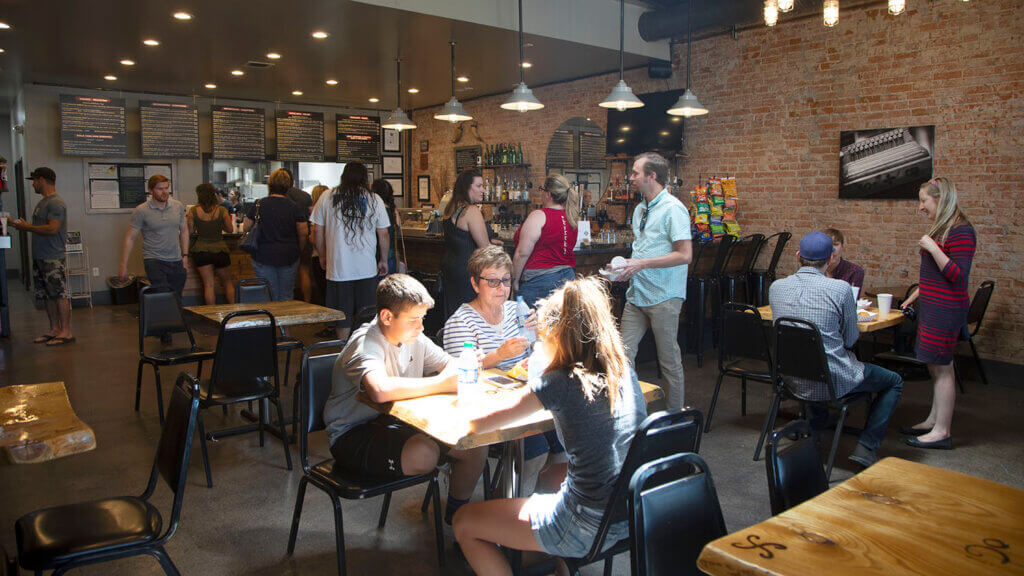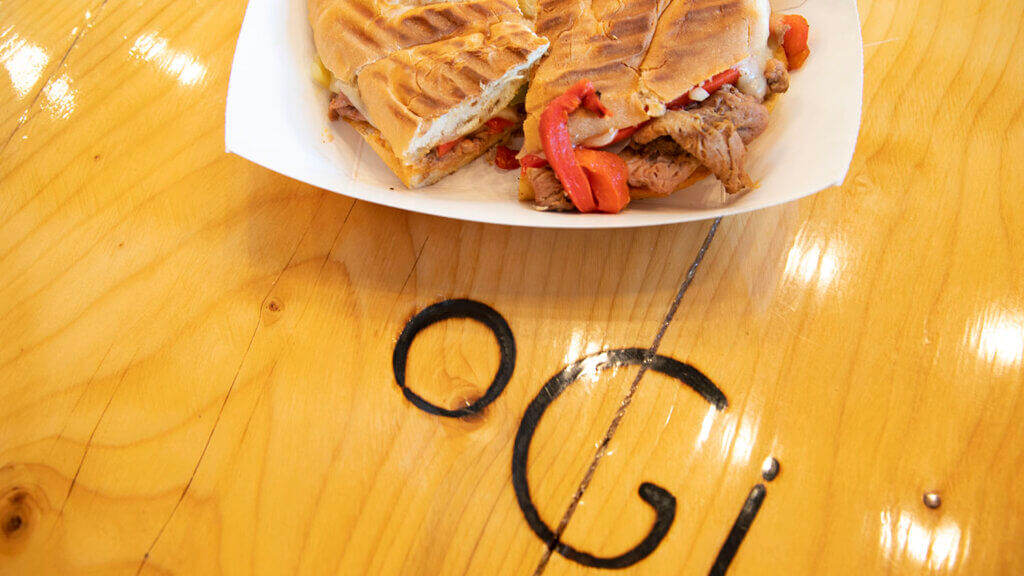 Here, you'll always find good conversation, and small tables that invite your presence. Intimate staff and honest prices, the deli is open from 8:00 a.m. thru 3:00 p.m. most days a week. During the evening, the building re opens at 4:30 p.m. and caters a Tapas bar (or Pintxos — pronounced PEEN-cho – in the Basque language.)
Ogi's serves all types of draft and bottled beer, and imported Basque cider, which is ritualistically poured high, frothing into the glass and tastes dry and crisp. Drunk in small servings at a time, Basque cider is something I'd recommend for a great start or end of a night. Plus, it pairs beautifully with any item served at the Pintxo bar. Another old country favorite is Patxeran (pronounced paw-CHUR-an,) which is a sloe berry liquor, and is served at Ogi Deli & Bar as well. Come to Ogi's, sit and talk with the locals, and if a game of Mus is going, be sure to try your hand at a game or three.
Racks Bar & Grill
Nestled in the narrow canyons surrounding the quiet community of Ely, a burger of legendary existence resides. The chorizo burger at Racks Bar & Grill is the pinnacle of Basque-American fusion. The town of Ely is known for its vast wilderness areas and major copper mining workings, and also used to be a major sheepherding range for Basques. The burger, called Javier & Julio's Basque Chorizo Burger — is served on a hot pretzel roll and topped with a roasted red pepper and spicy chipotle mayo, will have you yearning for another the minute you sink your teeth into it.
Aside from this legendary burger, Racks Bar & Grill is found in the middle of Ely's downtown scene and boasts some of the best food in the state. Serving wings, salads, wraps and a range of burgers, the food is always satisfying. People from all around the area funnel into this awesome bar, and the evening ambience is amazing, which often extends their regular business hours of 11:00 a.m. to 9:00 p.m. longer into the night. Here, everyone seems to know everyone, and before you know it you'll be buying rounds like a local with their coveted, in-house wooden drink tokens.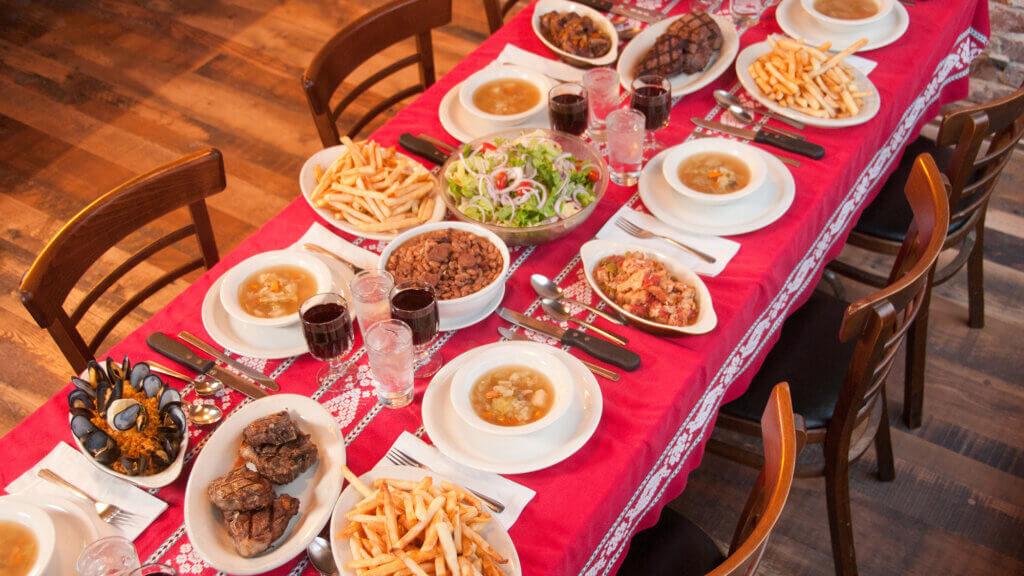 Louis' Basque Corner
Now, what you're eating is neither sweet, nor bread, but instead the thymus glands of a cow. BUT, please don't let that deter you from ordering these delicious morsels that have been a staple of Basque fare for decades. If you'd rather imagine these tasty treats are special Basque chicken nuggets, then by all means, do what you gotta do. Just don't shy away from this delicious, traditionally prepared dish.
Sweetbreads are paired best with another classic Basque drink – the Kalimotxo (pronounced KA-li-MOE-cho.) The cocktail is a refreshing mix of cheap red wine and Coca-Cola, and is perhaps best described as the poor man's sangria, but unsuspectingly addictive. Though Louis' Basque Corner has been a Reno staple for over 50 years, the restaurant and upstairs bar has undergone a beautiful renovation in the past few years under new ownership.
Travel Nevada Pro Tip
Expect to find discounted Picon's during Reno Aces home games during happy hour, for just $4 a glass.
J.T. Basque Bar & Dining Room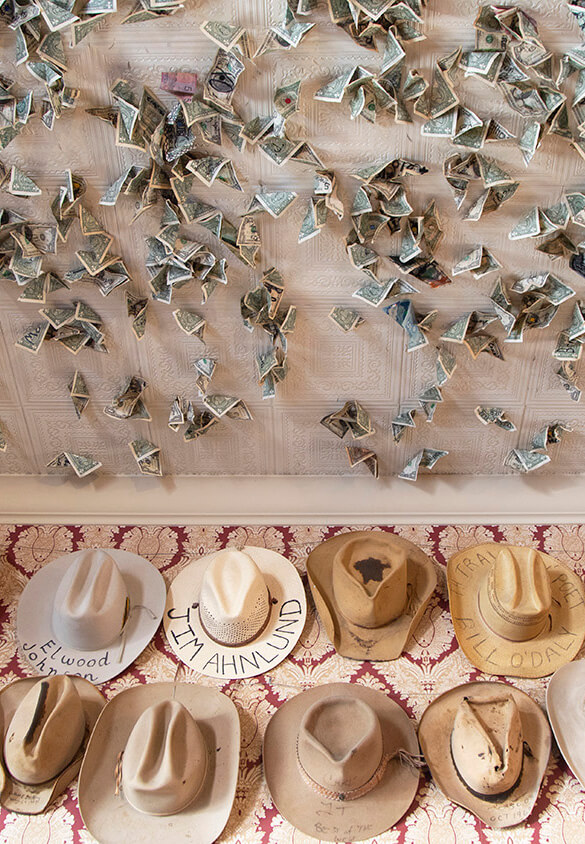 Dollar bills & Basco-signed hats line the ceiling and walls of J.T. Basque in downtown Gardnerville
Basque gastronomy was a food born of necessity. Old recipes were simple dishes with few ingredients. For example, they salted cod to keep from spoiling, while out at sea for months at a time, while soups and steps were made with off-cuts of meat (like beef tongue and ox tail) and beans.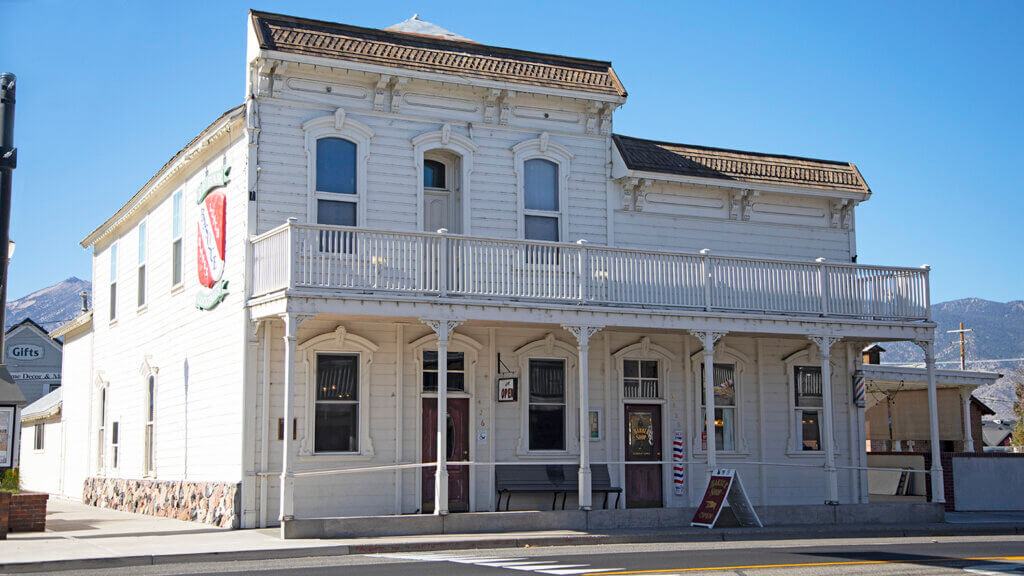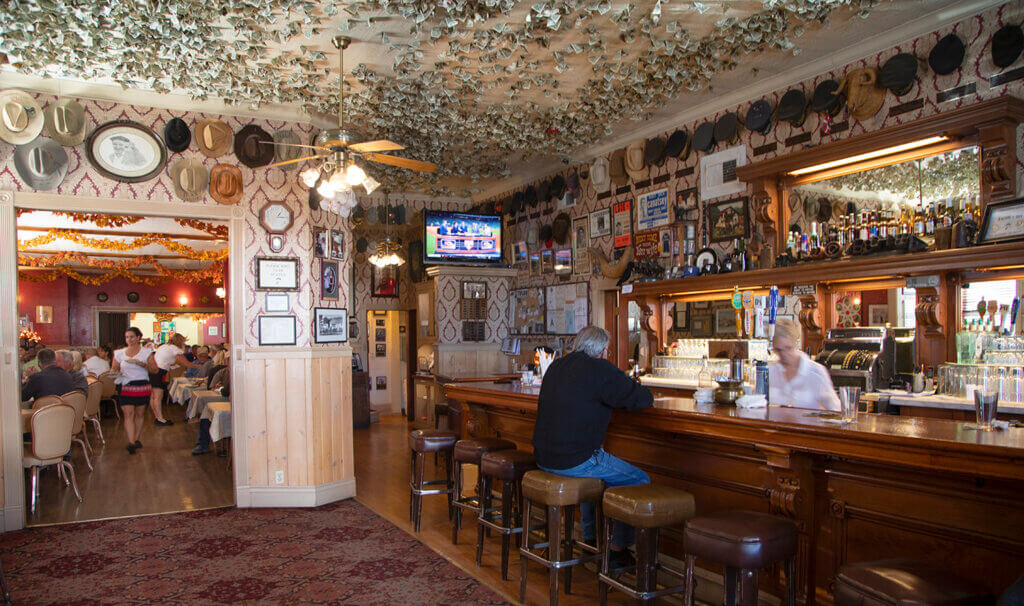 As a descendent of Basque heritage, the grill at J.T.'s is where we go to eat the food our souls crave. The hearty oxtail soup, pigs feet, tripe, and lamb chops are unbelievable because they're so reminiscent of the old country, and the Picons are poured strong. For over half a century, this Basque icon in Gardnerville has been perfecting the family style dining experience, so feel free to bring as many people as you can to impress.
Travel Nevada Pro Tip
Every family-style Basque dinner usually comes with your choice of cheese, ice cream, or sometimes even flan. Put a little red table wine on top of your vanilla ice cream during desert – you'll be glad you did.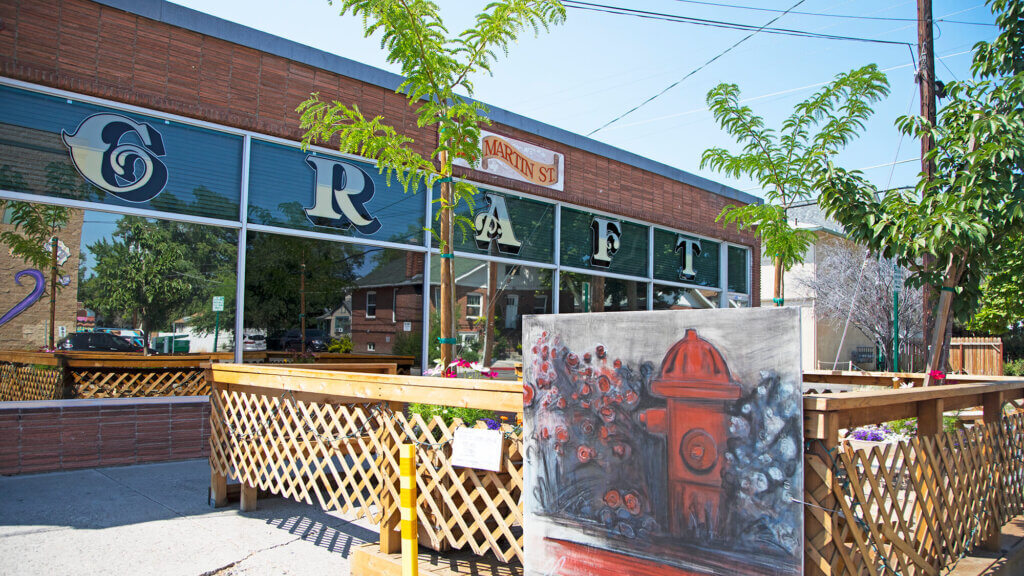 Craft Wine & Beer
Unlike others included in this lineup, this isn't your hometown dive bar where the history can be measured by the weathered floorboards. Instead, this is the place to find history residing within the plethora of bottles of wine, beer, and spirits. Craft Wine & Beer, located on the corner of Martin Street and South Virginia Street, has emerged as a local staple in the up and coming Midtown Reno. The owner, Ty, is always rotating boxes of wine from all parts of the world, right smack dab in the middle of the room, and his knowledge of vintages and grapes is unrivaled.
Located in the walk-in cooler in the back corner of the store, visitors will find an assortment of different ciders and Txakoli from all regions. Now, these bottles are priced incredibly reasonably, and have less alcohol than regular wine, so a few bottles are recommended. Benches and tables are available inside the store [as well as a small bar area for the weekly wine and draft beer selections,] so you can stop by for a meeting with friends on the spot. Plus, they have an annual Txakoli festival (typically held annually in May,) you can't be sure to miss.
The Martin Hotel
The green roof and white walls you'll find at The Martin Hotel in Winnemucca has been a preface of the Basque culture in Winnemucca since 1898, and shows no sign of slowing down. Serving traditional Basque foods like cod, chorizo, sweetbreads, beans, and bread pudding in such a unique setting makes the meal exceptional, ALWAYS.
The original pressed tin ceilings and horse hitching posts out front offer a glimpse into the past. Hey, with a visit to an authentic establishment like The Martin may even persuade you to stay a little longer and find work as a sheepherder yourself.
The Star Hotel
A place that has been around more than a hundred years needs no introduction. And perhaps most impressively, the dining room at The Star Hotel has remained unchanged all that time, making it one of Nevada's most iconic restaurants period, Basque cuisine or not.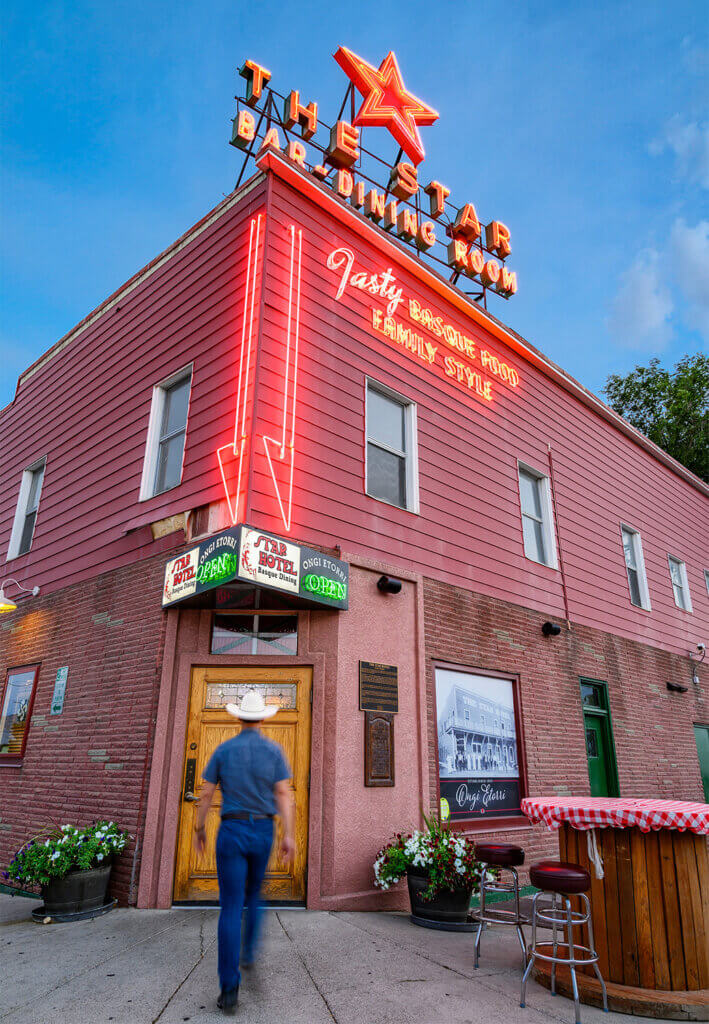 Folks being seated for dinner at the same long tables is like looking into a mirror of the shepherds that used to sit in the same room all eating together. Shepherds used to come to town once in a great while for different things… some for relaxation, some for company, and others for retirement. All would eventually come to town for some reason for another, and ultimately end up at The Star.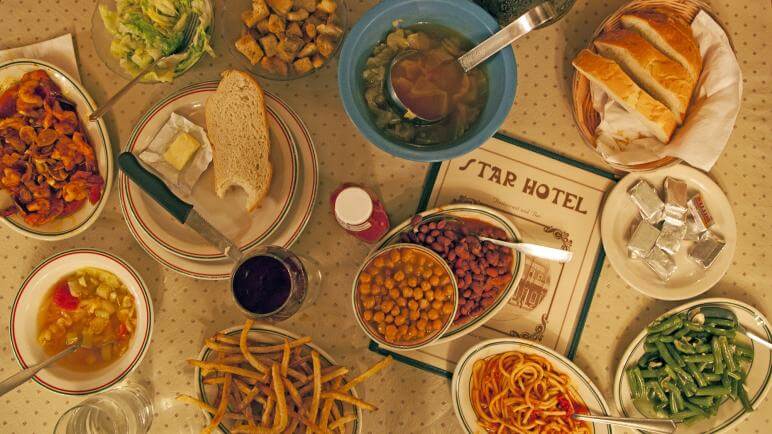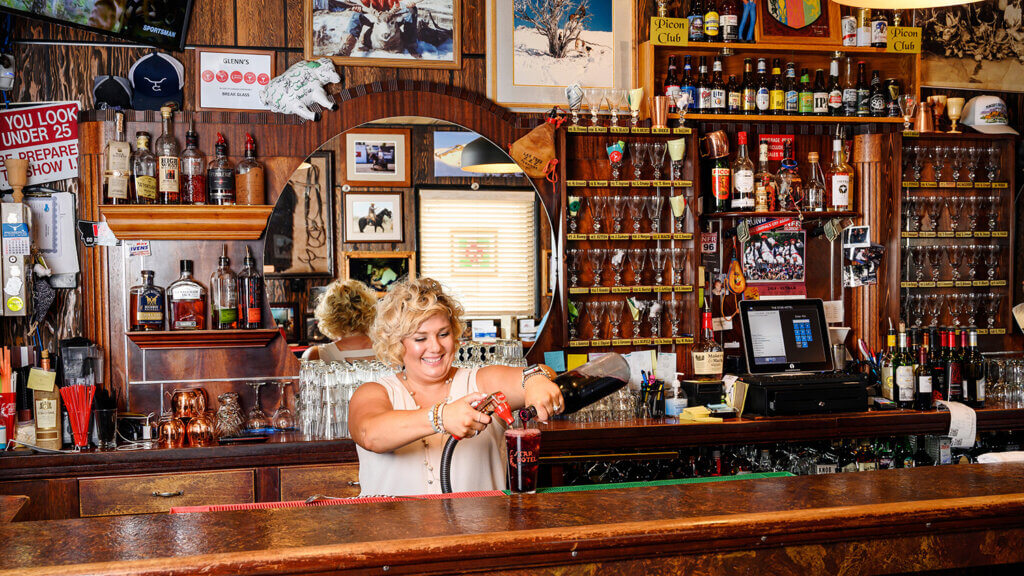 In present times, the choice cuts of steaks and Picons are flying out into the dining hall as quickly as they're made, so definitely make sure you've got a reservation if its dinner you're after in Elko. Or, don't, and belly up to the bar for a few drinks. Between good conversation with the old Bascos posted up at the end of the bar, and a few stiff drinks from The Star's owner Scotty himself, you'll feel like a border in no time.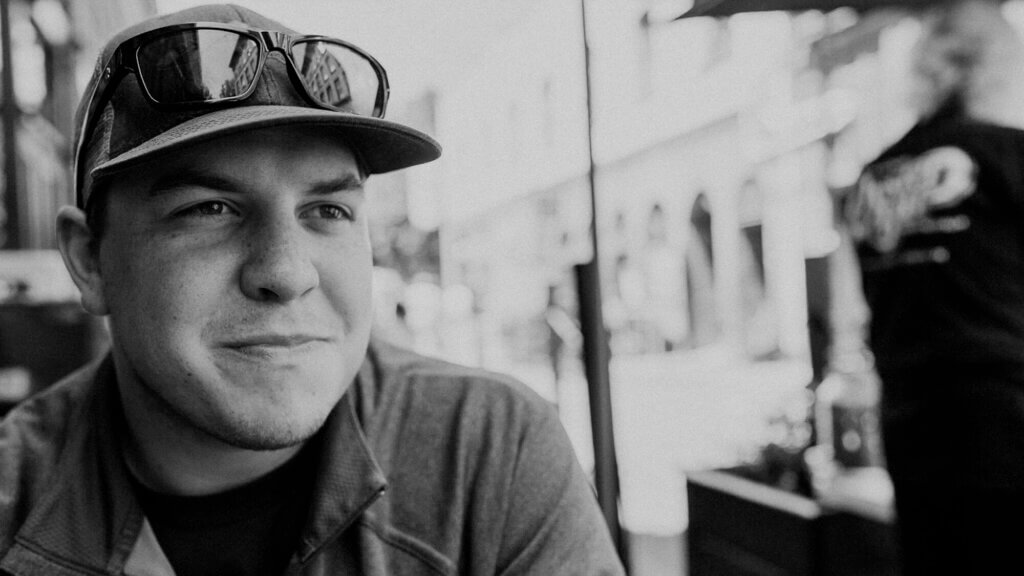 About the Author
Self-proclaimed "King of Nevada" and old soul, Wade was born and raised in the high sage valleys that border the Ruby Mountains in northeastern Nevada. Exploring the state while having his hand on fly rod cork or gripped around a double barrel shotgun are among his passions, but before all things, he is Basque. Growing up in an area with such a strong Basque community has given him a special bond with the land these herders while being in a new country, and the stories that trickle in from the springs and streams throughout the best state in the Union.
Get Inspired
Related Stories