Astrophotography Weekend in Tonopah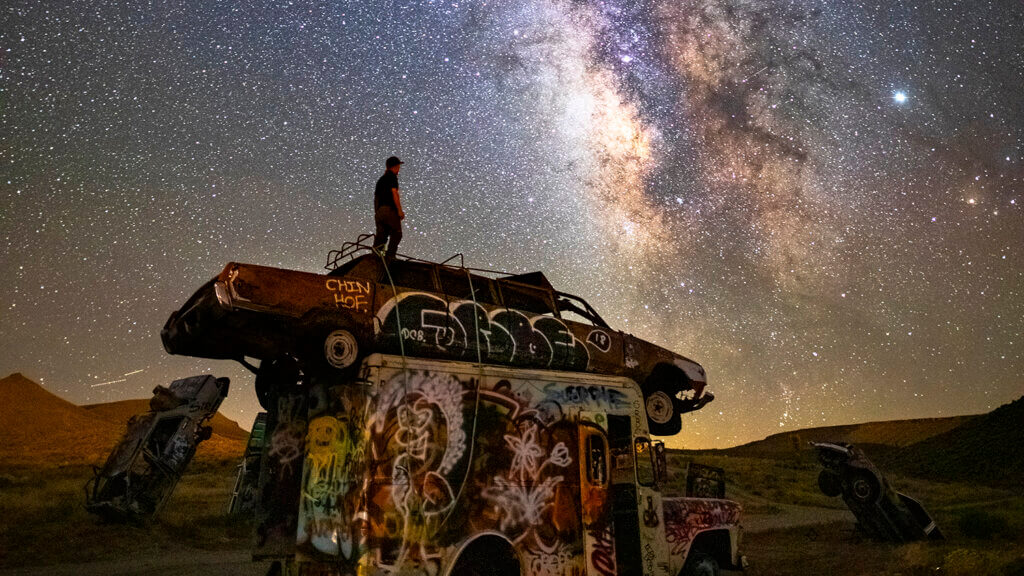 While the dates for this event have not been released just yet, we'll update this page as soon as we get 'em—so check back soon!
Tightening the lens on the Milky Way's galactic center is the name of the game at Tonopah's Astrophotography workshop, and there's no better place to practice, learn, and relish Nevada's dark skies than what USA Today says is the best stargazing conditions in the entire country. Kicking off in the heart of summer beneath prime Milky Way viewing (and photographing!) conditions, join professional and amateur photographers alike during this multi-day nighttime photography workshop in the Queen of the Silver Camps.
Considered some of the darkest skies in the Silver State, seeing thousands of constellations, stars, nebulas, and planets with the naked eye from downtown Tonopah is a thrill every Nevada road tripper should experience. But being able to photograph the entire Milky Way band stretching across the sky over the Tonopah Historic Mining Park, Crescent Dunes, and even the Car Forest in Goldfield is another—one that every photographer should check off the bucket list.
Hosted by professional night sky photographers, all skill levels and abilities are welcome. As the event approaches, instructors will provide a list of required equipment, along with specific nighttime locations in and around the Tonopah and Goldfield area offered each year.
For more information on the Astrophotography Weekend in Tonopah, get in touch with the Town of Tonopah events coordinator directly at (775) 277-1220.
More Details
Show More Details