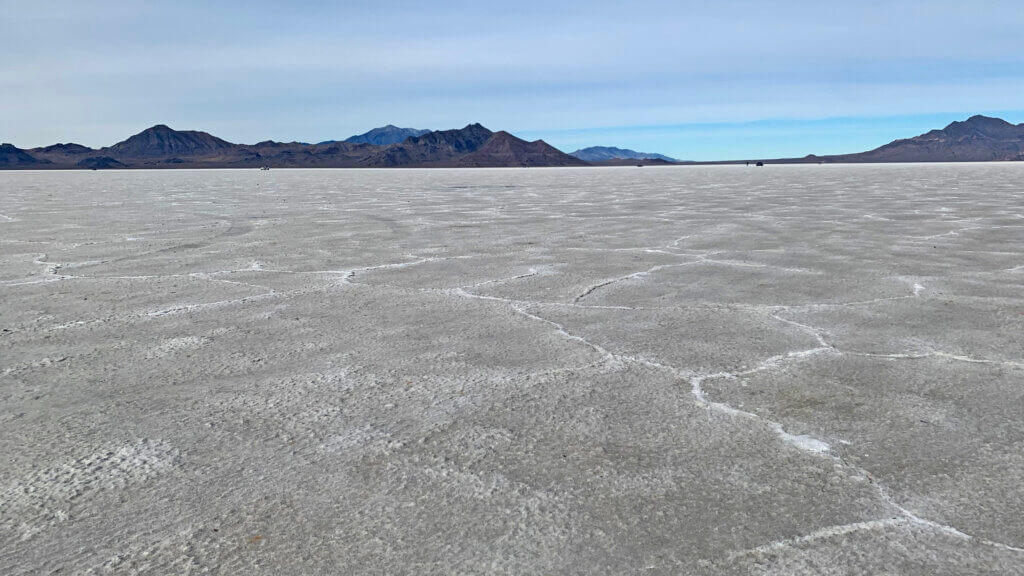 Welcome to the wild world of hot rods, roadsters, belly tankers, lakesters, motorcycles, streamlines, and diesel trucks, who come to Bonneville Speedway to "shoot the salt" in a quest to have their name added to the list of many Bonneville Salt Flat record holders. Home of Bonneville Speed Week, Bonneville Motorcycle Speed Trials and beyond, it's safe to say the world's biggest and baddest land speed record-defying events happen right here at Bonneville Speedway—and the Bonneville World Finals is no exception. Best yet, you don't even have to have a racing rig to join in on three days of record-shattering fun.
Where land speed records are born and others fall, bring the whole fam down to Bonneville Speedway, where spectators can walk through the pits, get a close view of the vehicles, talk to drivers and racing teams from all corners of the globe, and much more. Free public parking can be found south of the pit area on the west side of the racetrack, and be sure to bring a hat, dark sunglasses, and sunscreen. With vehicles racing hundreds of miles an hour at least a quarter mile away from the spectator area, have your camera and binoculars handy for the best viewing experience possible.
Once the races are over, head back to West Wendover, NV for a fun-filled evening of luxury accommodations, world-renowned performers in one of Nevada's best concert venues, all kinds of great grub, and more. For more information on planning your trip to the Bonneville World Finals, including a full schedule of events and other important race details, get in touch with event organizers directly at (559) 528-6279.
More Details
Show More Details