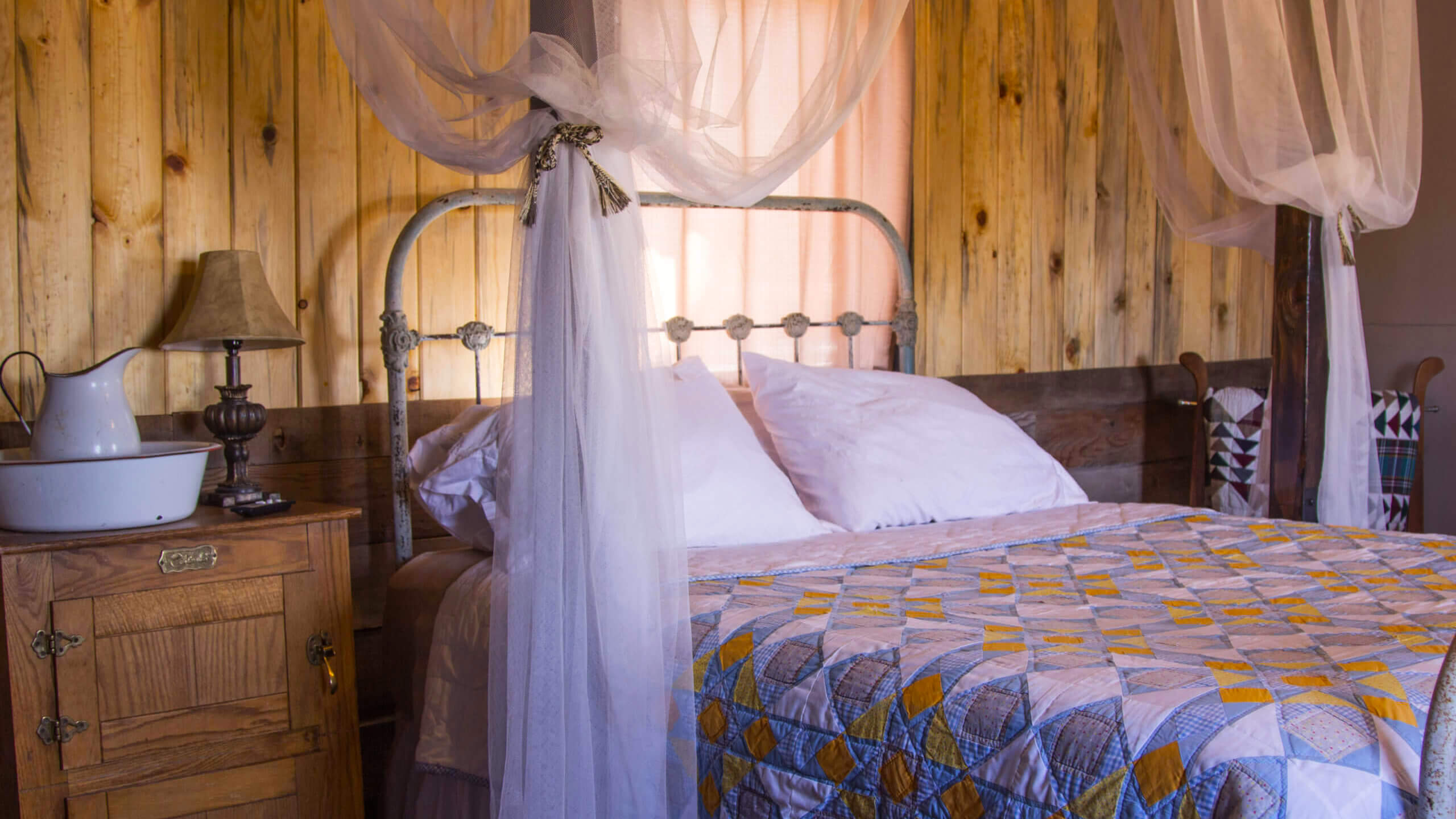 Ready to discover one of Nevada's largest National Historic Districts, and what was once the largest city in all of Nevada? One of the last true gold rushes in the American West, Goldfield was home to some of the richest, most famous, and profitable gold mines at the turn of the 20th century, drawing famous businessmen, politicians, socialites, prospectors, gunslingers, and ladies of the night from all corners of the country, and world. During its major boom years, Goldfield peaked with a population of 20,000 people, and continued to be the place to be until about the early 1940s when gold mine profits were reaped, and the town suffered two terrible fires and a flood, wiping out a large majority of businesses.
With a current population just over 200 people, Goldfield NV offers a glimpse into the Silver State's rough-and-tumble Old West histories, the glitz and glamor of the most famous gold mines in all of Nevada, some of the most haunted hotels in the world, amazing rockhounding, and one of the best Sagebrush Saloons in the state. And when you're done seeing it all, there's no better place to kick back and relax for the night than from within a piece of Goldfield history that's been part of it all since the very beginning.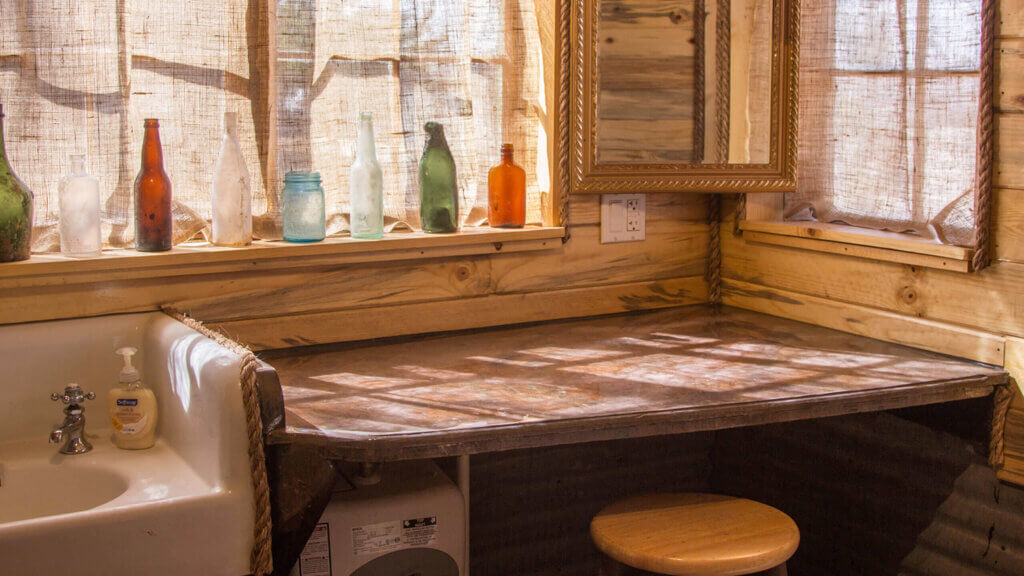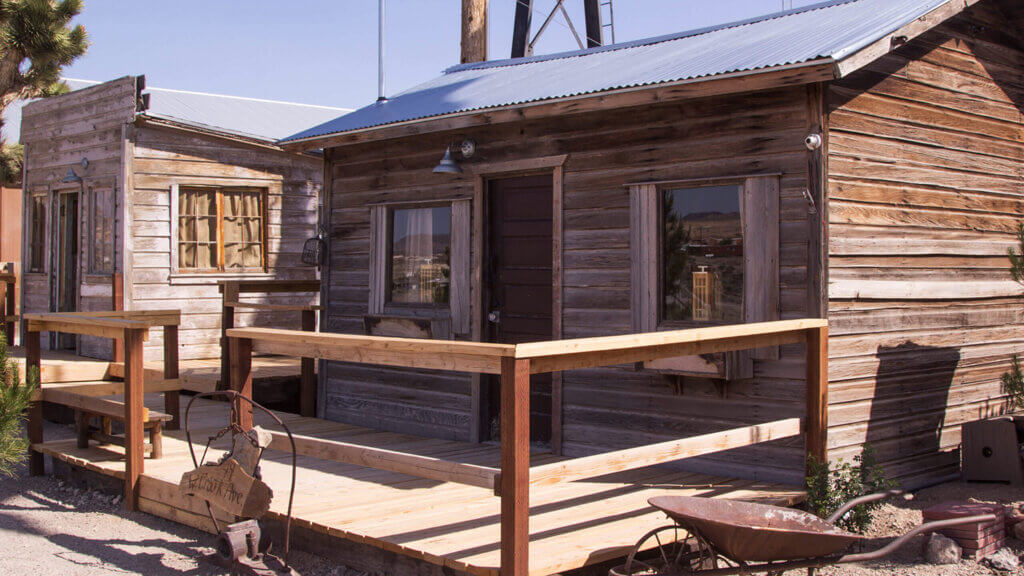 Situated on the western edge of town along Nevada's Free-Range Art Highway road trip, chances are the Goldfield Stop Inn will be one of the first things you see as you roll into town. Owned by locals Steve and Jeri Foutz, settle into one of three cozy rooms, each appointed with original Goldfield relics and cozy charm. Visitors will find The Crib, which was moved to its current location from Goldfield's Red Light District, and outfitted with an original Goldfield antique bed and handmade quilt. Through careful historic preservation, you'll find original historic charm with the addition of modern conveniences, including a mini-fridge, and private bathroom that was relocated from an old gas station in Fallon, retrofitted with an original sink from the world-famous Goldfield Hotel.
Other overnight options include the two Vintage Studios—Pearl's Place and Rosie's Room—each equipped with an original Goldfield antique queen bed, Goldfield handmade quit, and a small kitchenette with a table, mini-fridge, and bathroom with unique historic touches complete with a mixture of reclaimed and new items to complete that "step back in time" feel. Visitors should note that pets are welcome on the property, but must be leashed, and never allowed on the beds (due to the one-of-a-kind handmade quilts found in every room.) Goldfield Stop Inn does offer free Wifi to guests, though service is spotty. No smoking on the premises, please.
Hours:
Goldfield Stop Inn is open and welcomes visitors year round. For more information on planning your adventure to Goldfield and staying at the Goldfield Stop Inn, get in touch with property owners directly at (541) 218-8236.
Admission:
Ready to book this thing? For the most current info on rates and booking, get in touch with property owners at (541) 218-8236, or book directly on Airbnb.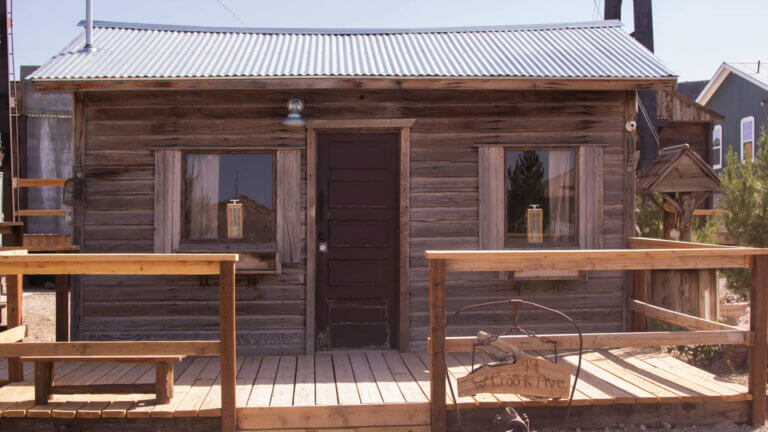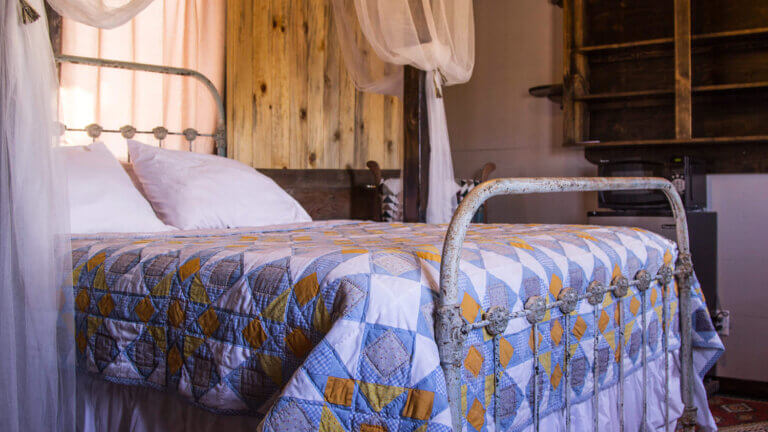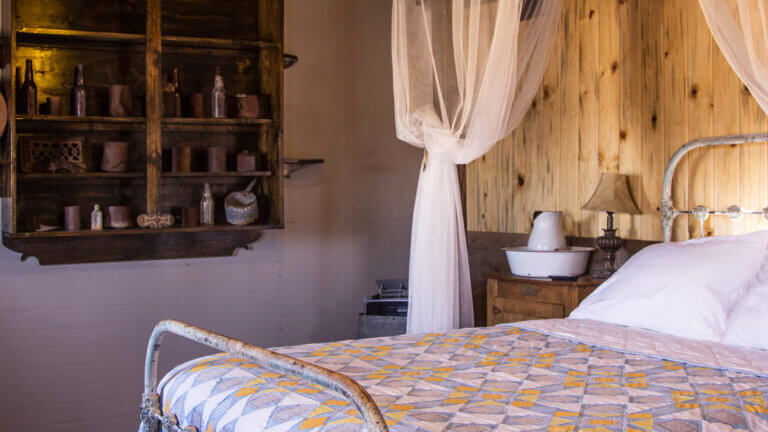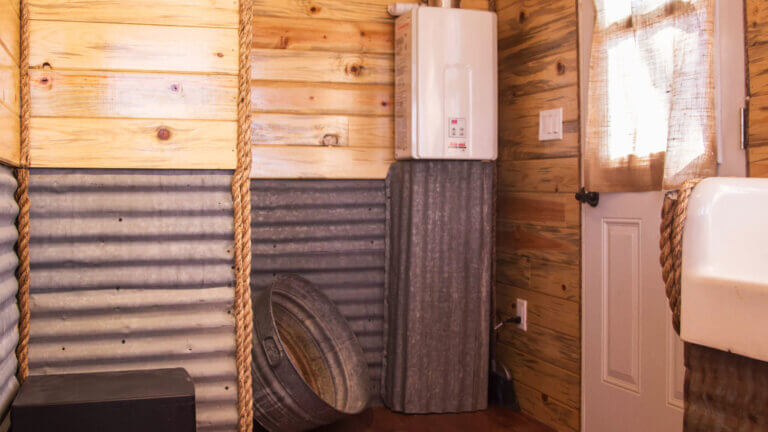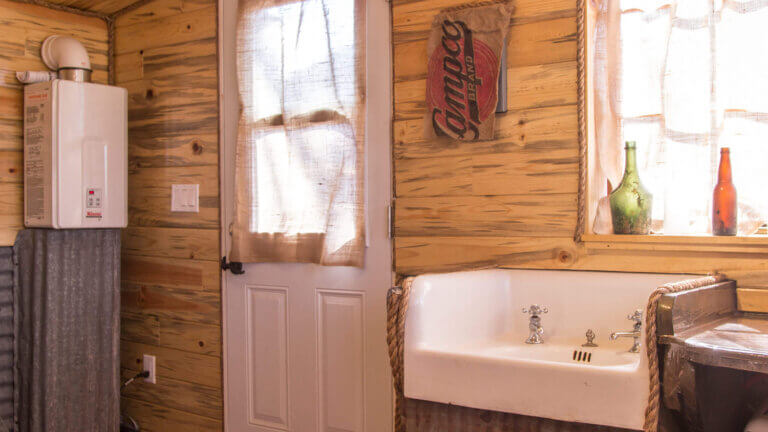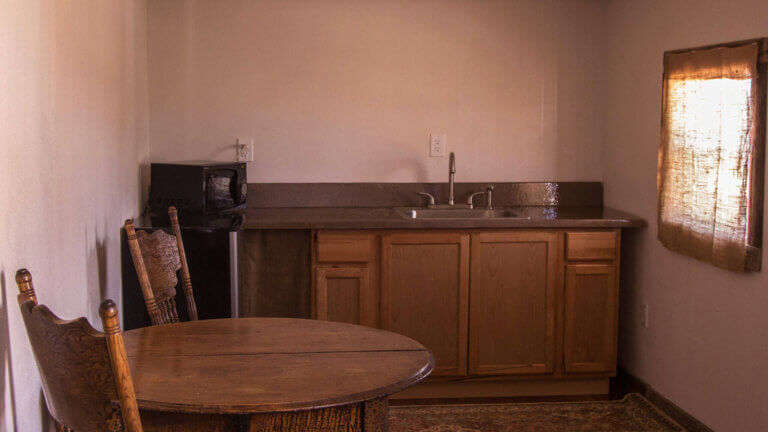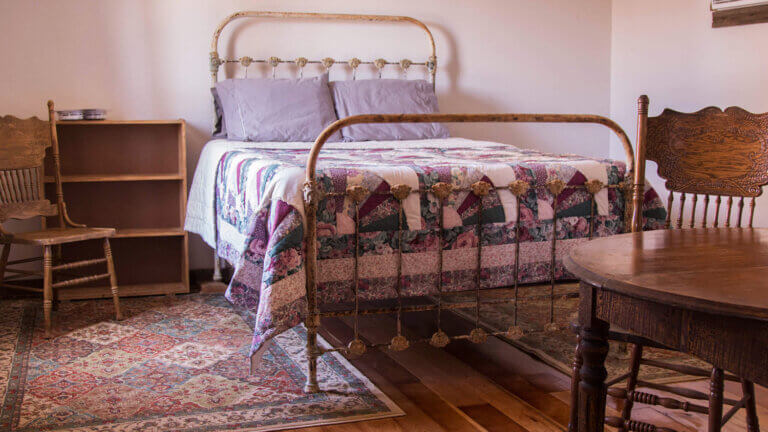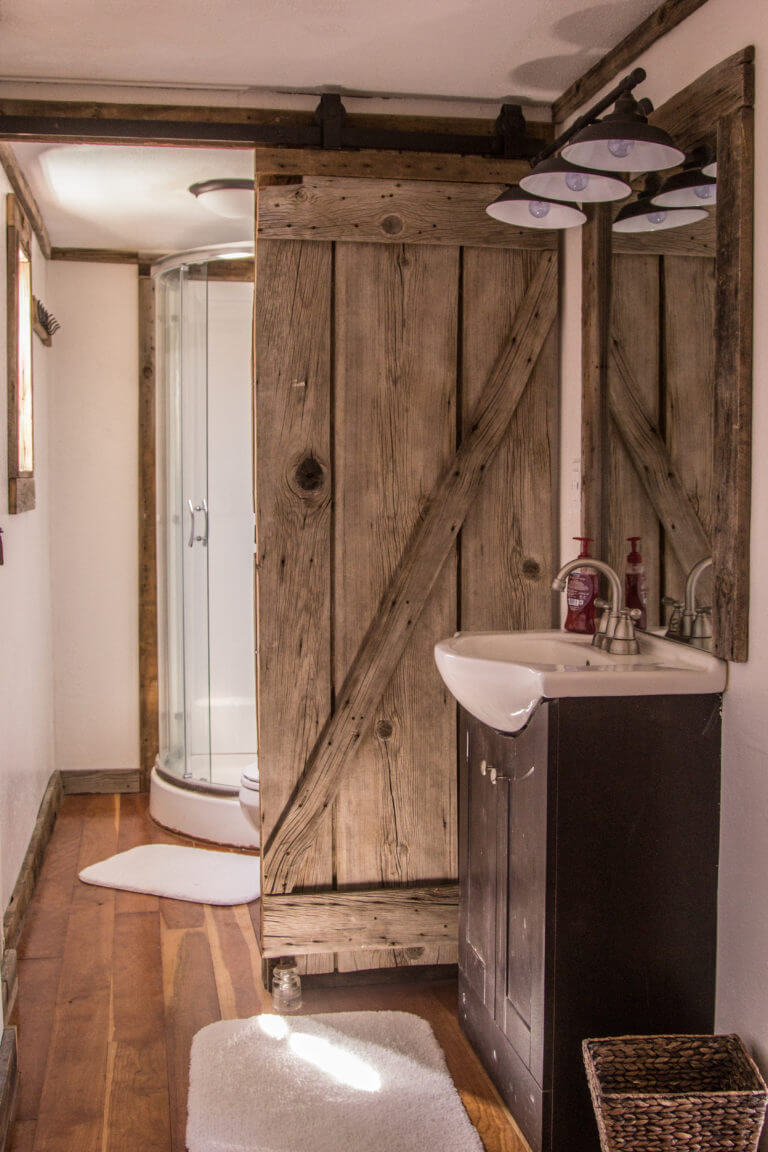 This Location: