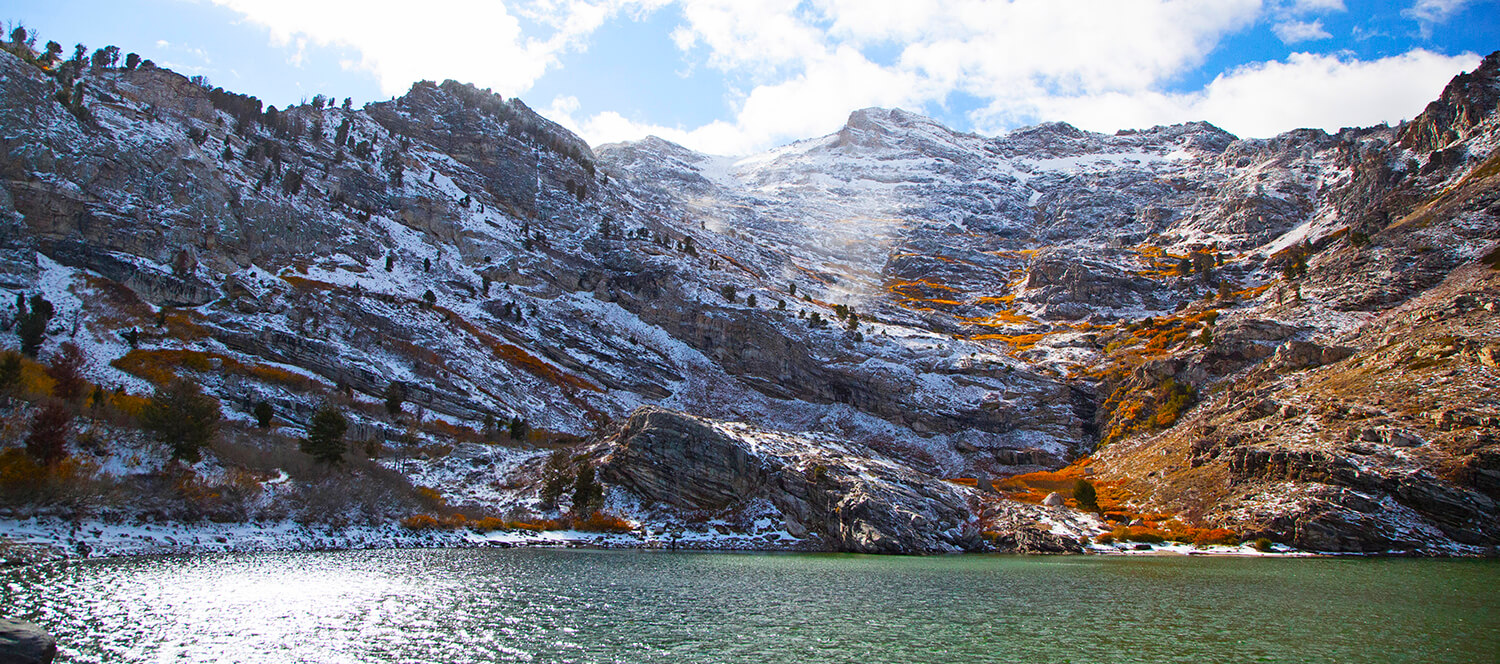 Wells
Intriguing history with super close proximity to ghost towns, hot springs, craft beer and boundless recreational bliss in the mountains are just a few things to take advantage of with a trip to the northeastern community of Wells.
The Central Pacific Railroad established the small town of Wells as far back as 1869, but the history of the region goes back much farther. Before the railroad sprawled West, the land belonged to the Western Shoshone people, and archaeologists have found human rains in the area that date back more than a stunning 10,000 years. Fossils from such incredible prehistoric creatures as the Mammoths have been discovered here too. And, while the town is far more modern today, it retains an authentic Wild West flavor. In fact, visitors to Wells can take their very own walking tour of the 1880s Wild West district and step right into the Town's booming heyday.
Trappers, explorers, pioneers, railroad builders and passengers all passed through Wells at one time or another, and visitors can get a look into that too. Though it has remained closed since an earthquake devastated the region in 2008, arrangements can be made to tour the '49er Interpretive Center, a fascinating way to hear the stories of the many people to come through Wells, and even catch a glimpse of preserved wagon wheel ruts.
Another way to get a sense of Wells' compelling history is with its line-up of nostalgic events. In addition to the Senior Pro Rodeo, there are fiddler contests, fishing derbies, and even a holiday craft bazaar. Also, Wells sits at the junction of I-80 and US 93, two of the nations most traveled roads, making it the perfect host to an annual car show. It also means that this friendly little town is a true crossroads of the West.
Beyond exploring the history of town, Wells offers easy access to other areas of interest worth checking out. The alluring ghost town of Metropolis sits just to the northwest of Wells, while Angel Lake, tucked away to the south in the East Humboldt mountain range, is a true treasure with its fantastic fishing and stunning scenery. Hunters, hikers and campers are common sights in Wells too, as the land surrounding the town is bursting with game like deer, antelope and fowl, plus a selection of picnic and camping facilities. Backpacking excursions and trips to old-fashioned dude ranches can also be arranged.
When trekking to Wells, one thing to make sure you've got on the docket is a trip south to the panoramic Clover Valley, where the delicious ales of Ruby Mountain Brewing Co. are made. Appointments are required for tastings, but are well worth the trip.