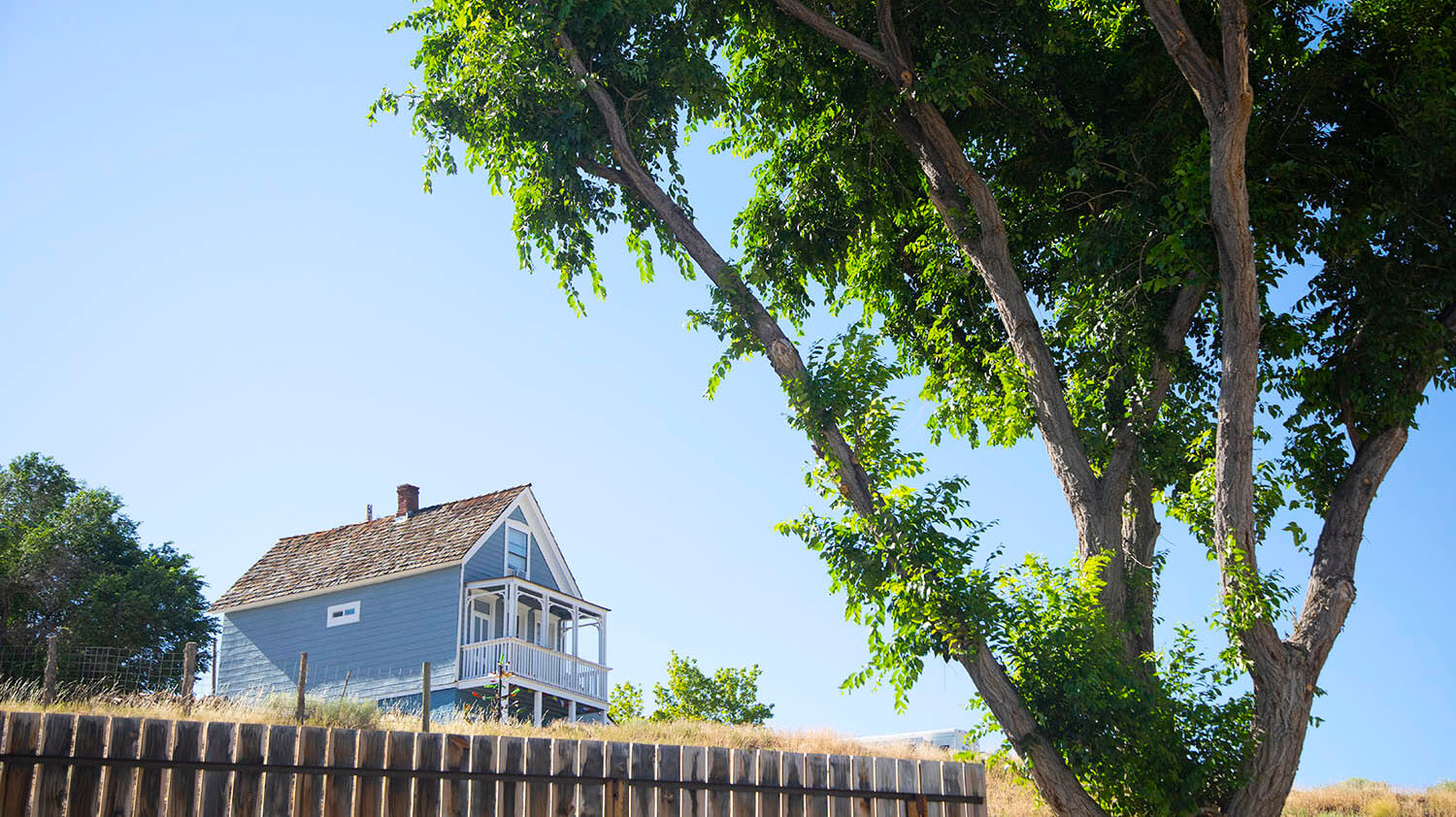 Ready for a tried-and-true overnighter filled with Wild West history complimented by all the comfiest modern conveniences around? Grab onto your Nevada living ghost town getaway and book your stay at the Eureka Doll House vacation rental for solitude and adventure only the Loneliest Road can deliver. Nestled in the heart of the "Friendliest Town on the Loneliest Road", Eureka invites visitors to explore the rough-and-tumble history found in every historic building throughout town. From the Eureka Opera House, to the Eureka Sentinel Museum and beyond, just about every place in Eureka has a story to tell and the Eureka Doll House is definitely no exception.
First built in 1880 as a private residence, get to know one of the most exciting periods in Silver State and American history with a stay in this historic home, in one of the more famous towns that secured Nevada's sterling reputation. Though having been recently renovated, The Dollhouse maintains its personality with many original fixtures found throughout the home. Settle into a cozy upstairs bedroom, or stretch out on the loft or fold-out couch downstairs, then grab a glass of wine and kick back on the front porch to drink in one of those famous Loneliest Road sunsets over historic Eureka. Use the Eureka Doll House as your adventure basecamp while you get to know hundreds of miles of local off-roading and hiking trails, great fishing holes, wildlife viewing, hot springs, more ghost towns and beyond.
Hours:
The Eureka Doll House is located in Eureka, NV and currently accepts reservations with a 2 night minimum required. Weekly and monthly rates are available, and well behaved pets are welcome with an additional deposit. For the most current info on rates and availability, please contact the Eureka Doll House directly at (775) 843-6217.
This Location: