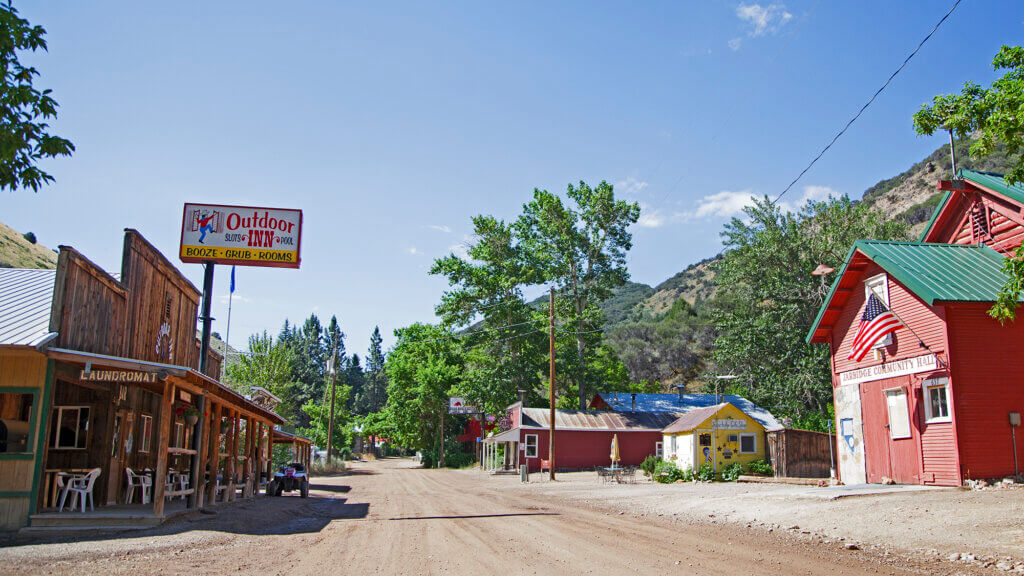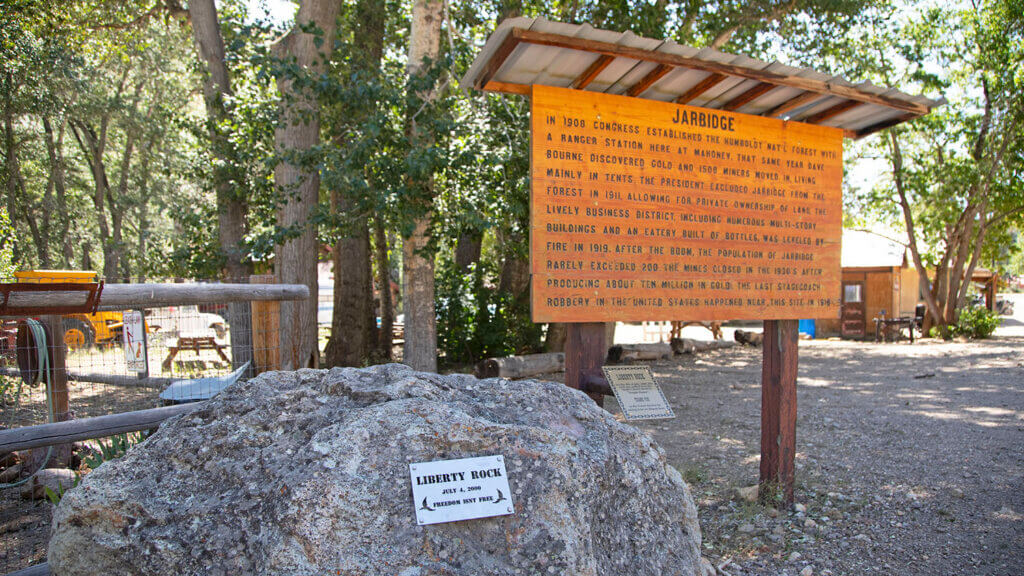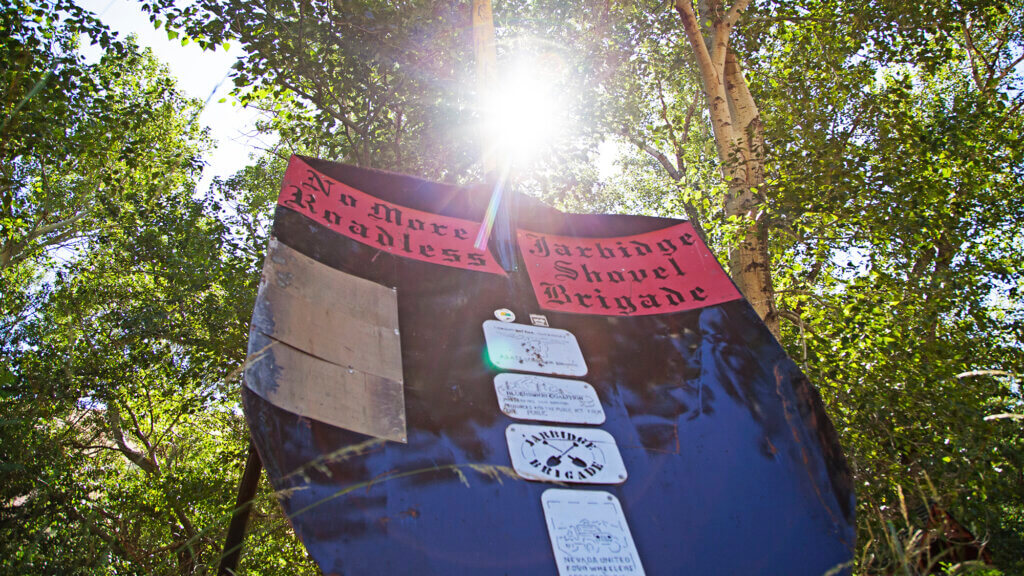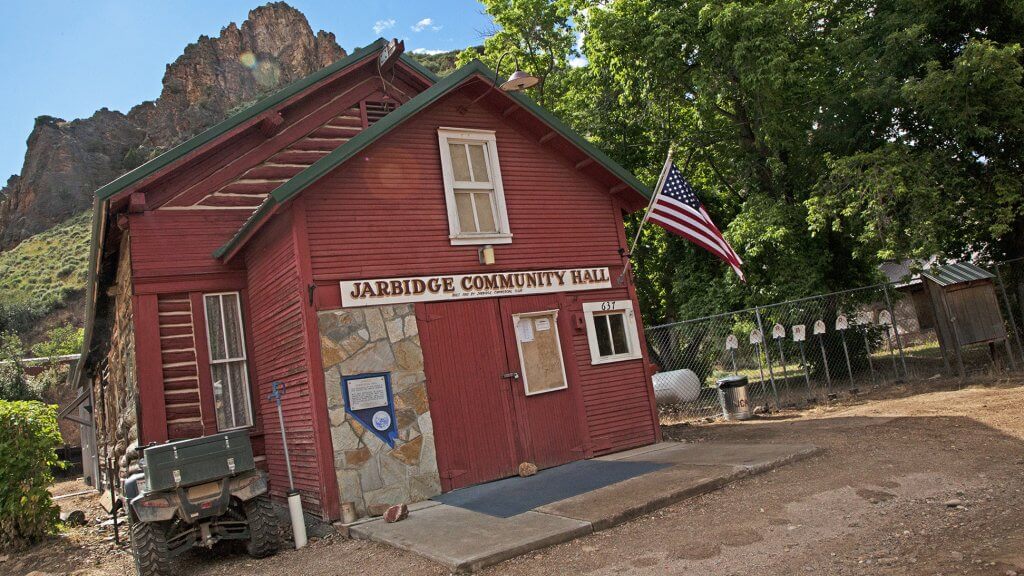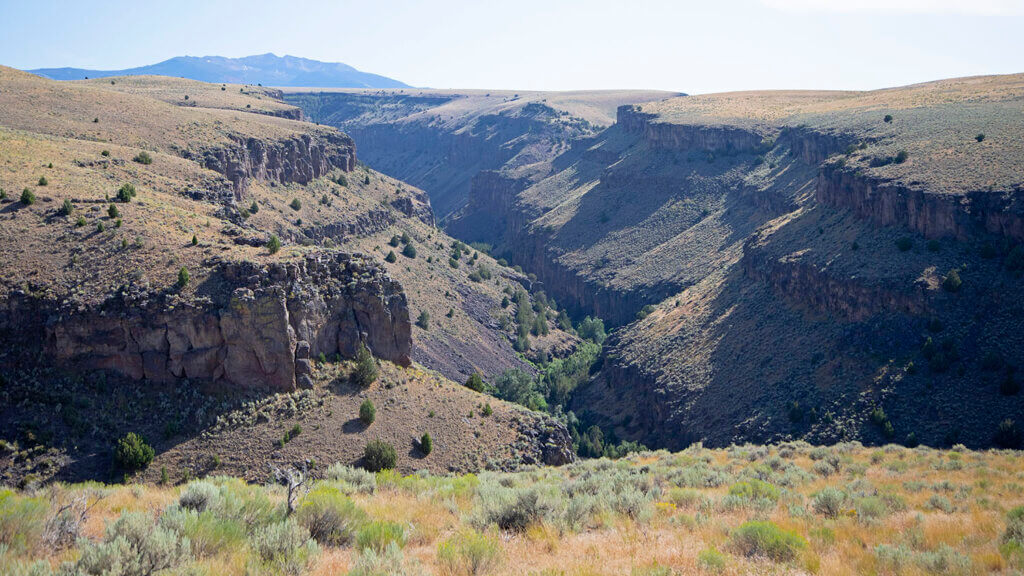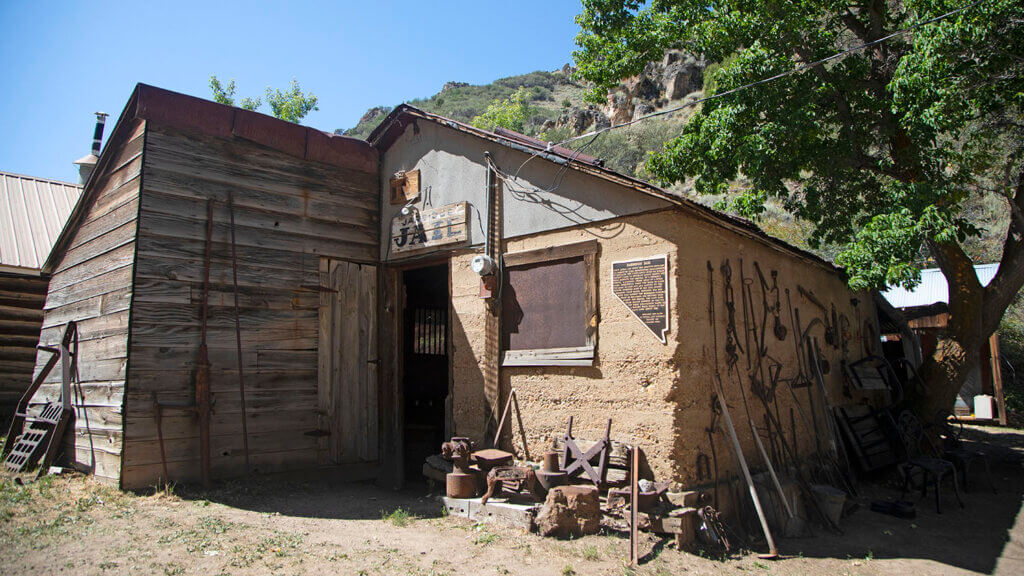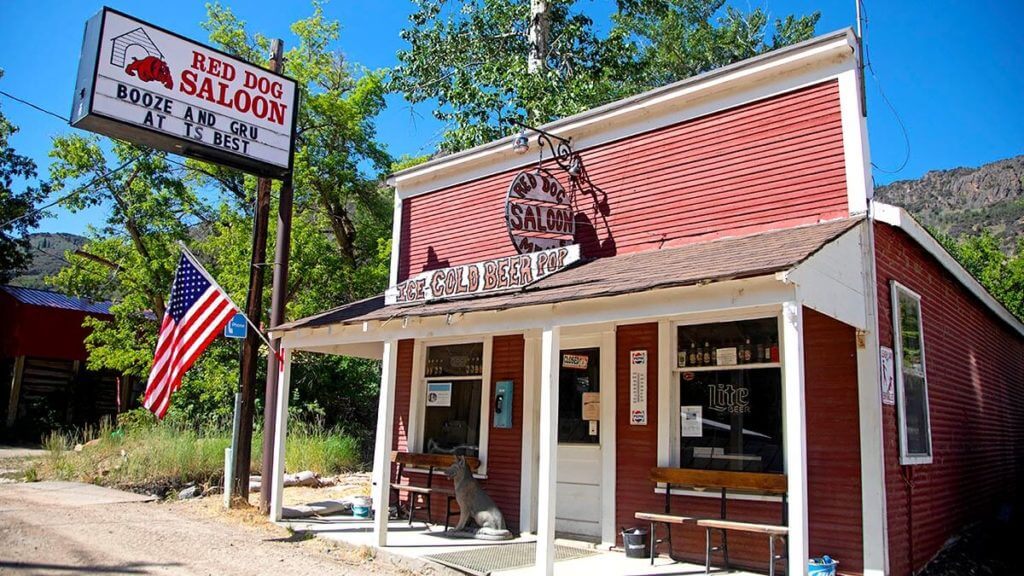 Ready to celebrate the most remote town in the Lower 48 states? There's no better place to experience the Old West now as it's always been for all 120+ years of its history than northeastern Nevada's tiny town of Jarbidge. Even though the town only has about 20 full-time residents, at least 100 people or more descend upon Jarbidge for 24 hours of fun. Set among Historic Jarbidge Jail, Jarbidge Community Hall, the Jarbidge Trading Post and two Sagebrush Saloons—the Outdoor Inn and Red Dog Saloon—party your way through all of Jarbidge's original and current attractions along the half-mile-long dirt road through town.
Situated along the Rubies Route road trip, Jarbidge is about 2.5 hours north of Elko on the Mountain City Highway. Usually happening every August, the Jarbidge Days parade kicks off on the northern edge of town at the T'sawhawbitts Ranch Bed and Breakfast through the south end of town and back, ending at Pioneer Park. Even though the main event is the parade, locals and visitors start showing up for Jarbidge Days the Friday night before, and continue festivities through Sunday night and beyond. Besides, you'll want to make a weekend out of it, knowing how spectacularly vast the Jarbidge Wilderness Area is, along with access to most Jarbidge businesses that may not have regular hours.
Travel Nevada Pro Tip
Located only 12 miles from the Idaho border, Jarbidge operates on Mountain Standard Time
unlike
the rest of the Silver State (that operates under PST.) Don't make the rookie mistake of relying on your cell phone for the time in Jarbidge—it won't be right, and you may miss the parade and other happenings in and around town.
For more information on Jarbidge Days, including a full schedule of events and more information on things to see while you're in town, get in touch with Visit Jarbidge directly at [email protected].
More Details
Show More Details