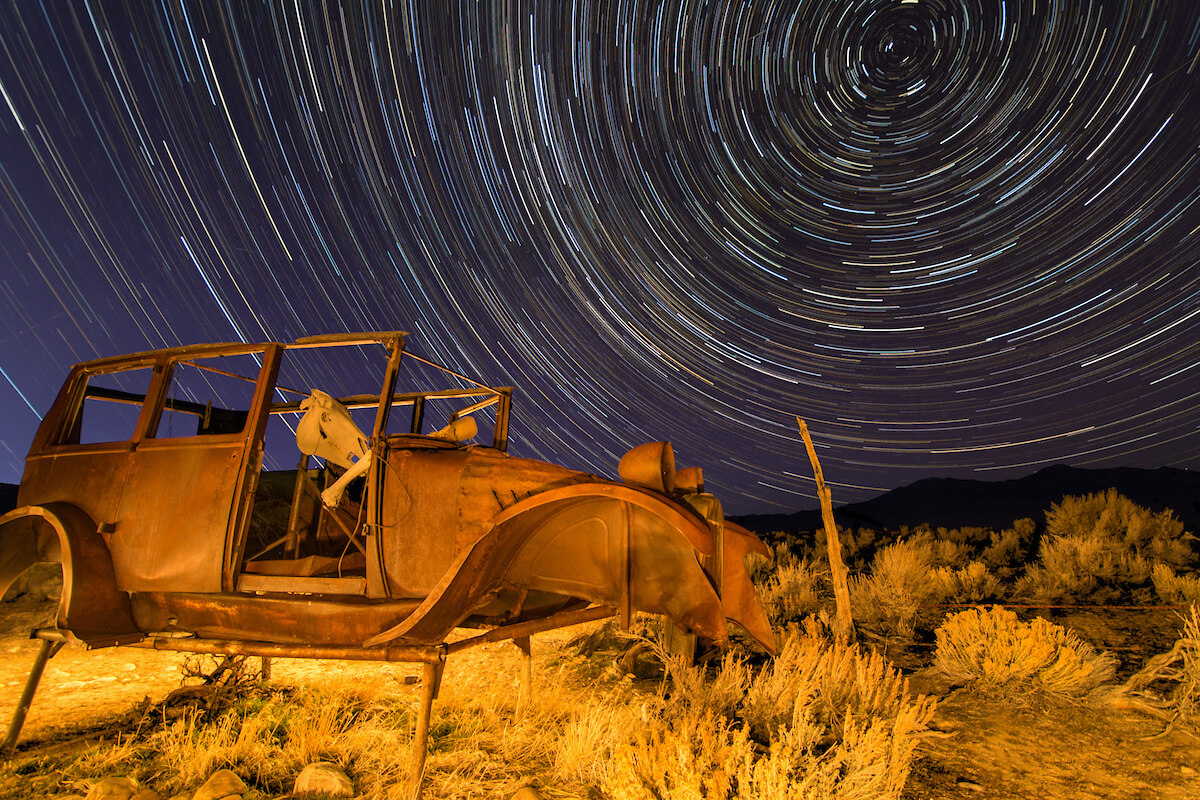 Get Front Row Seats to The Great American Eclipse in Nevada this October
Carson City, NV, (July 10, 2023) – The biggest celestial event of the year, the annular solar eclipse, will take place on Oct. 14, 2023, and Travel Nevada is inviting visitors to experience it from an optimal viewing point. The Great American Eclipse will create a phenomenon where only the outer edge of the sun will be visible, meaning the moon will look as if it has a "Ring of Fire" around it – making it an "annular solar eclipse."
This is the first eclipse of its kind in 11 years, with a viewing path that runs directly through some of Nevada's rural towns, home to the darkest and quietest skies in the lower 48. As one of the only Dark Sky Sanctuaries recognized by DarkSky, Nevada's Great Basin National Park will have a reported eclipse time of 3 minutes and 29 seconds, according to the Great American Eclipse website.
In celebration of this major event, White Pine County, Nevada – which is in the path of totality –is hosting a community-wide Ring of Fire Eclipse Festival from Oct. 11 to Oct. 16. The festival will feature group rides with the Great Basin Trails Alliance, an aliens and UFO event at White Pine Public Museum, and a pub crawl hosted by the White Pine County Chamber of Commerce.
For a truly unique experience, hop aboard an early 20th-century locomotive at the Nevada Northern Railway in Ely to view the eclipse. The Solar Eclipse Limited will depart Ely station at 7:30 a.m. and head to a viewing area outside of Ely in the community of Keystone, which is also in the path of totality. Passengers will be joined by NASA-affiliated interpreters and provided special eclipse-viewing glasses. Tickets are $60 per adult, $51 for seniors, and $30 for kids up to 12.
"This major celestial event presents the perfect opportunity to highlight activities in some of Nevada's rural communities," said Tracie Barnthouse, public relations manager at Travel Nevada. "We encourage visitors to extend their stay and explore the incredibly diverse experiences that Nevada has to offer. We are excited to welcome travelers to discover the hidden gems, breathtaking landscapes, and fascinating culture in the Silver State."
In addition to eclipse festivities and the array of activities and adventures found at Great Basin National Park year-round, Travel Nevada invites visitors to explore the surrounding areas and discover some only-in-Nevada offerings while in town. Attractions and activities in Ely and White Pine County include:
History and culture
Hiking and outdoor adventure
For more information on Nevada's offerings, visit www.TravelNevada.com.
EDITORS: High-resolution images of Great Basin National Park and the surrounding areas are available to download HERE (credits included in file names).
***

Travel Nevada (the Nevada Division of Tourism) is part of the Nevada Department of Tourism and Cultural Affairs. It is responsible for promoting and marketing Nevada as a travel destination. Operating within a performance-based budget structure, Travel Nevada is funded solely by a percentage of lodging tax paid by overnight guests throughout the state. For more, visit TravelNevada.biz.