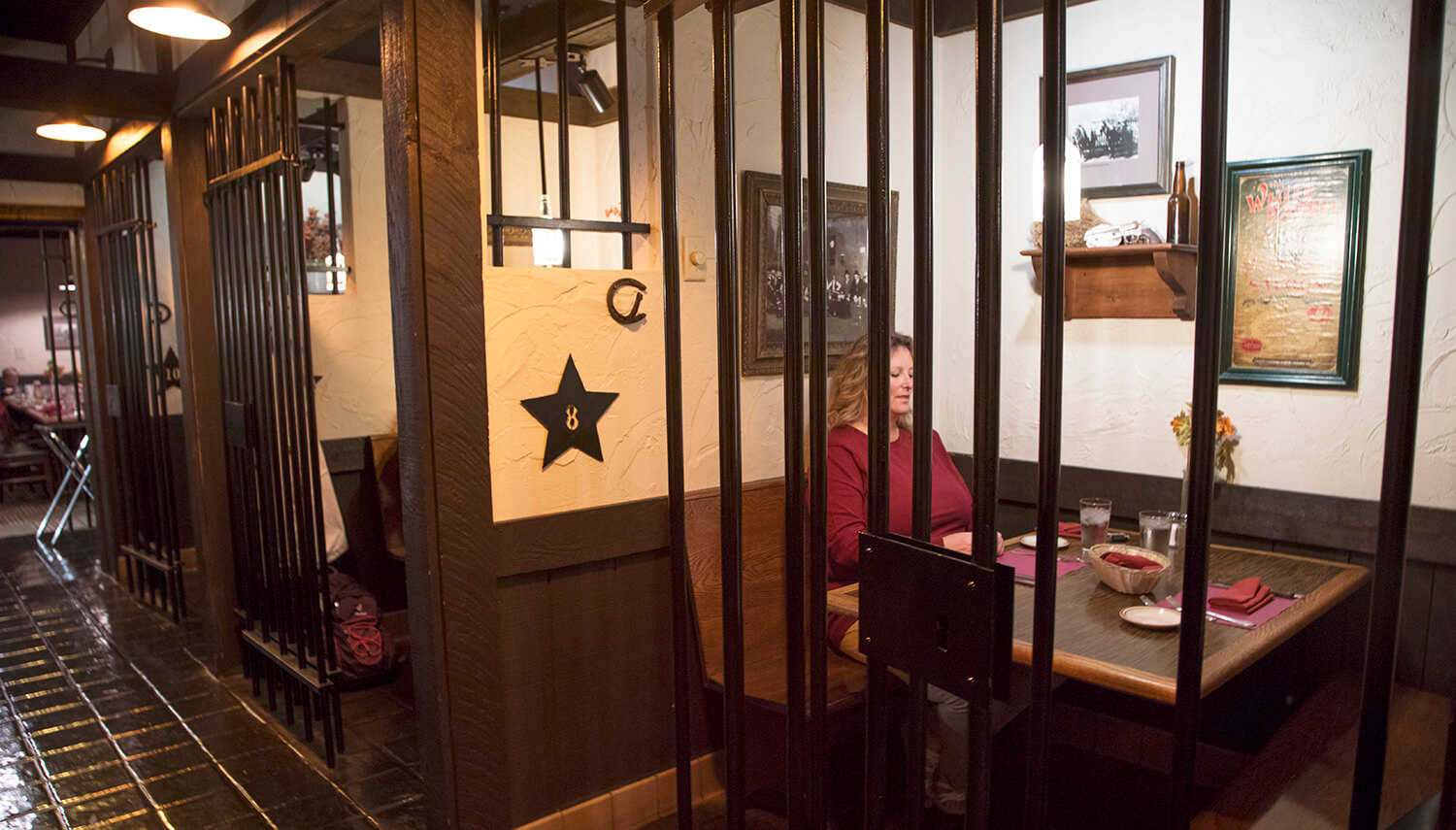 As Ely's premier steakhouse, this may just be the most enjoyable time you'll spend inside of a jail cell. In the heart of Ely's downtown district along the Loneliest Road in America, the Cellblock Steakhouse is situated inside the Jailhouse Casino, right on the main thoroughfare in town. This place is a favorite among locals and visitors alike for one simple reason—you get to enjoy a mighty fine steak inside of a jail cell… 'cause who wouldn't want that experience? Yep, you read right—the entire dining table inside the Cellblock Steakhouse is designed to feel like you're sitting inside of a jail cell, with the option of fully closing the cell door, to boot.
But, the incarceration vibes don't stop there. Aside from having one of the most diverse steakhouse menu and robust wine list in town, plan to wade through a list of cleverly named menu items like the new york strip, ribeye and filets under the guise of "The Gunslinger", "Bounty Hunter", and "Rustler." That, along with the Inmate Specials, Judge's Verdict, and Petty Larceny, or side dishes. If you're a light eater, opt for the "Traditional Jailhouse Fare", of only bread and water. And don't forget about a truly decadent desert menu—the chessecake is worth it in every way.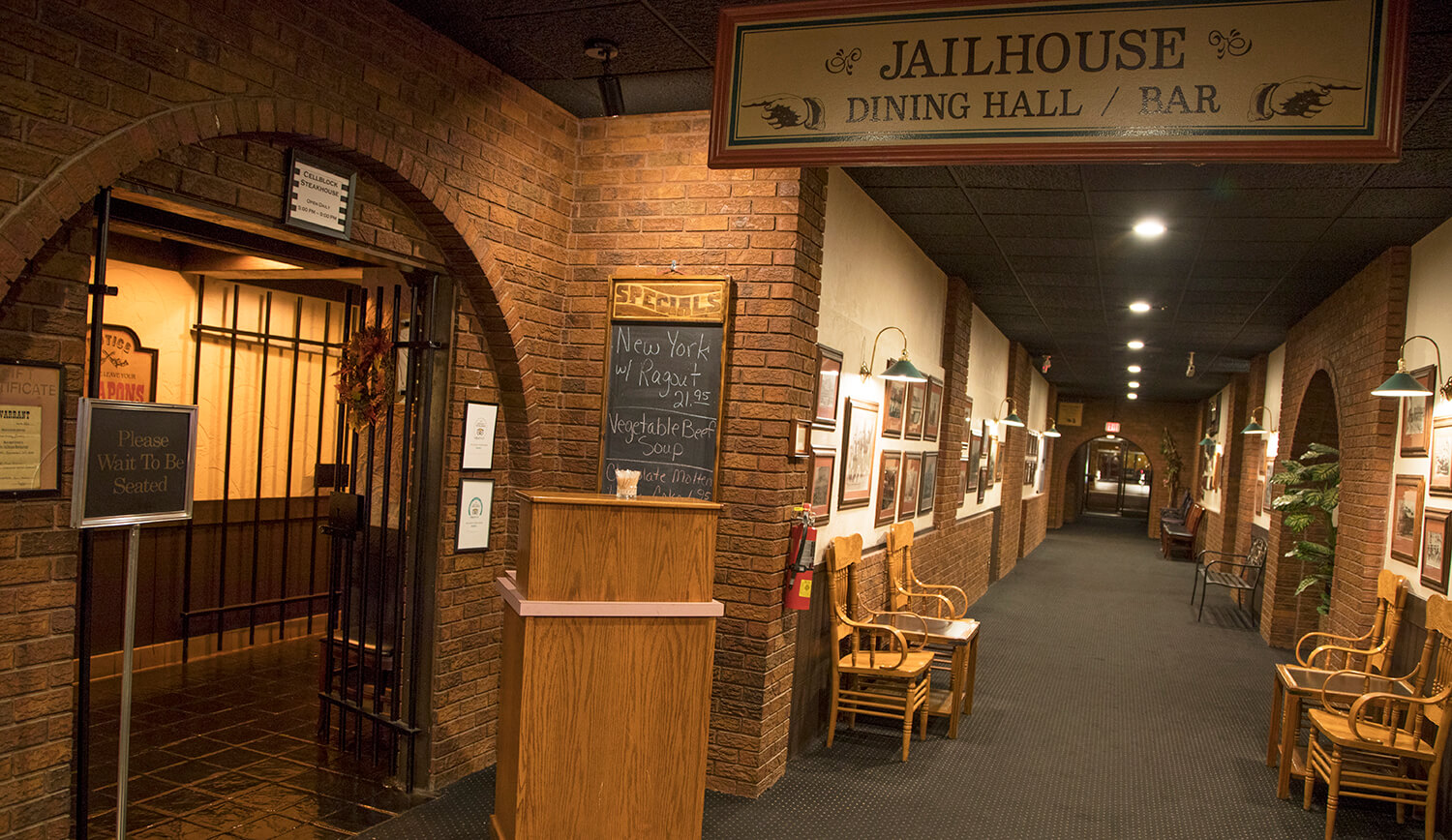 The Cellblock Steakhouse is located inside the Jailhouse Casino, adjacent to the casino floor. If you plan to extend your stay, the property also features a hotel if you don't quite want this whole experience to be overwith.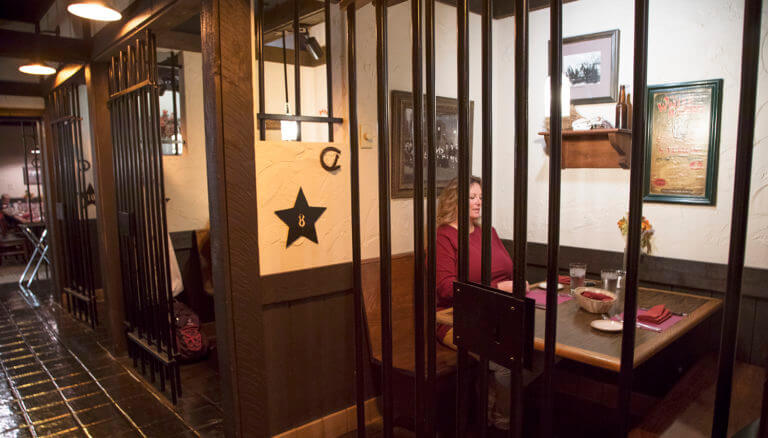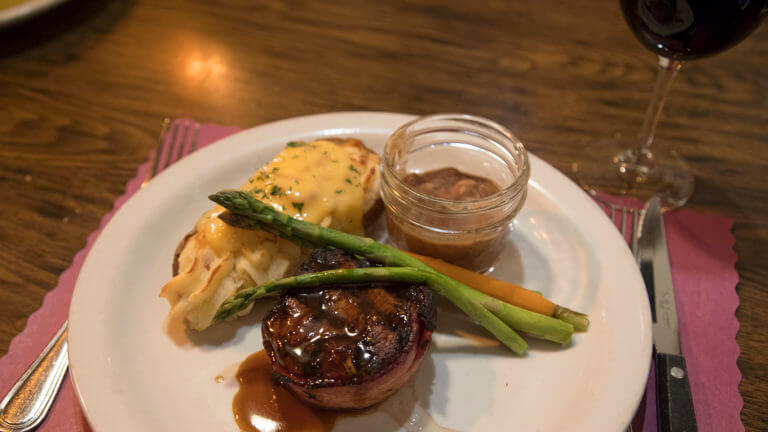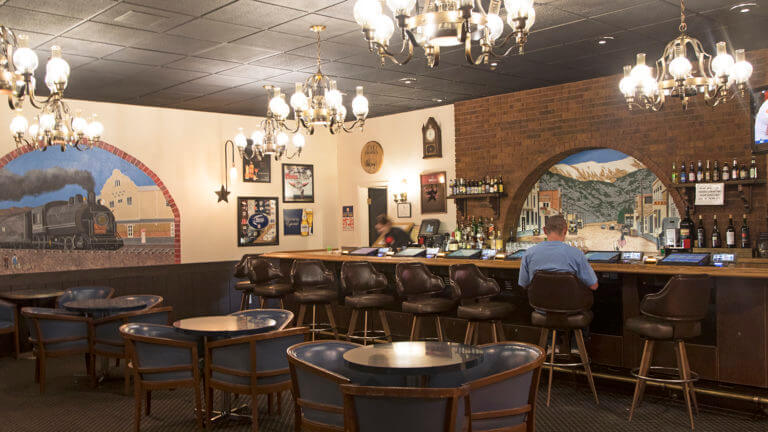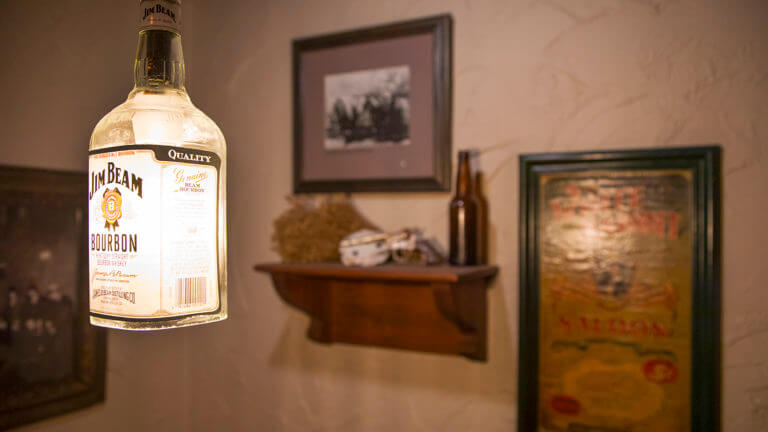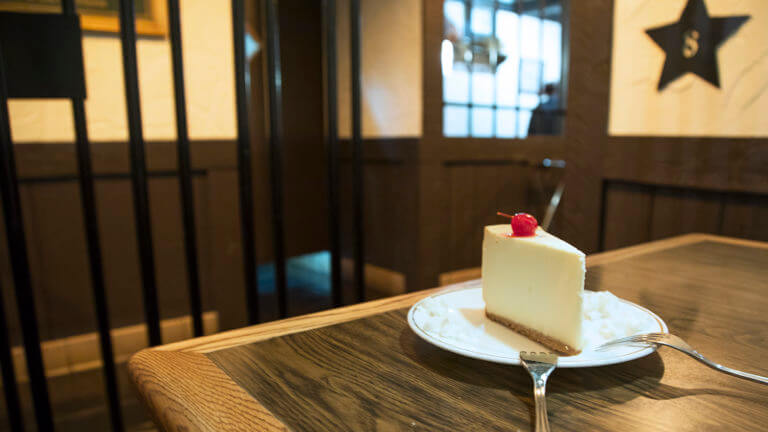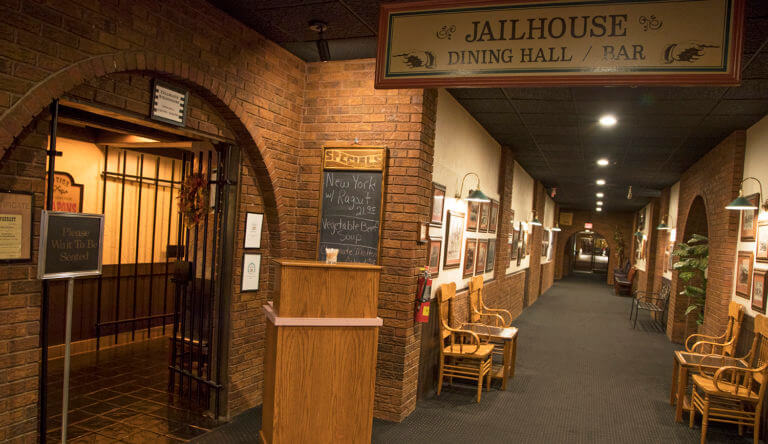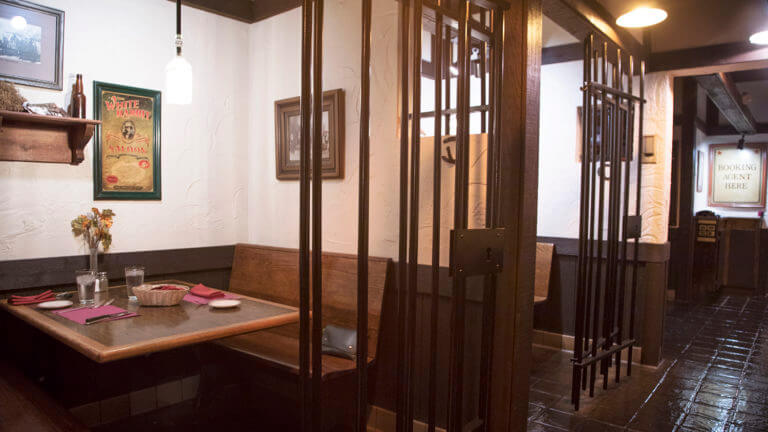 This Location: