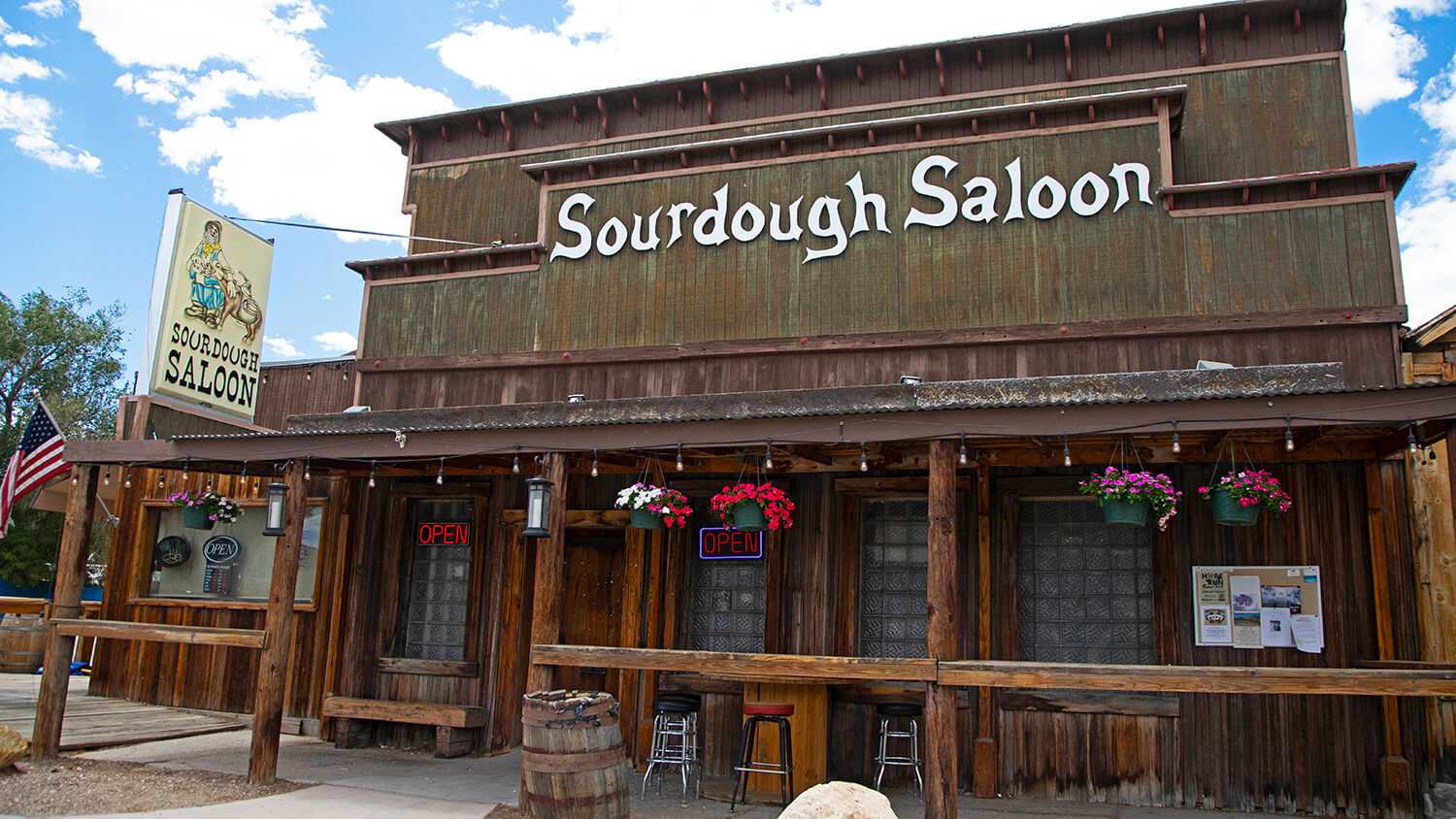 After a day spent exploring Death Valley National Park, there's no better way to kick up your heels and unwind than a visit to the Sourdough Saloon. Nestled in historic Beatty along the Death Valley Rally road trip, unwind with a cocktail or frosty mug of beer at the bar counter, fuel up with a big ol' plate of comfort food, and settle in for a night of good conversation with Beatty locals.
Knowing Beatty is one of the last still-operating parts of the legendary Bullfrog Mining District, the Sourdough Saloon's false front Western facade fits right in, beckoning visitors inside. One step over the threshold and you'll find dollar bill-covered walls, hub cabs from Death Valley speed demons, Christmas twinkle lights, and usually a bar full of visitors and locals alike.
As one of the best beer lineups—seriously, there are at least 90 options to choose from—and pizza menus around, pony up to the bar or kick back at a dining room table for great lunch and dinnertime faves. The Sourdough Saloon is known for tasty pizzas, but offers an impressive menu catering to most dietary preferences. Order up smoked ribs, black bean burgers, fresh salads and more—no matter what you land on, you won't be disappointed you made a stop at the storied Sourdough Saloon. And speaking of storied, you may luck out even bump into the Beatty Cowboys, who are known to hang around the Sourdough Saloon and Happy Burro next door, too.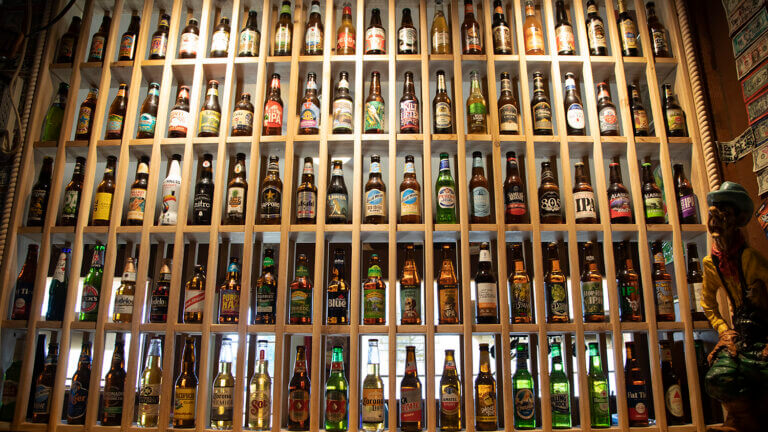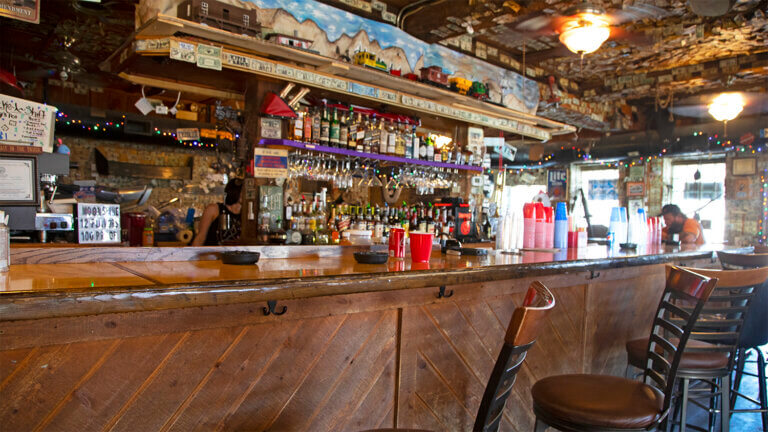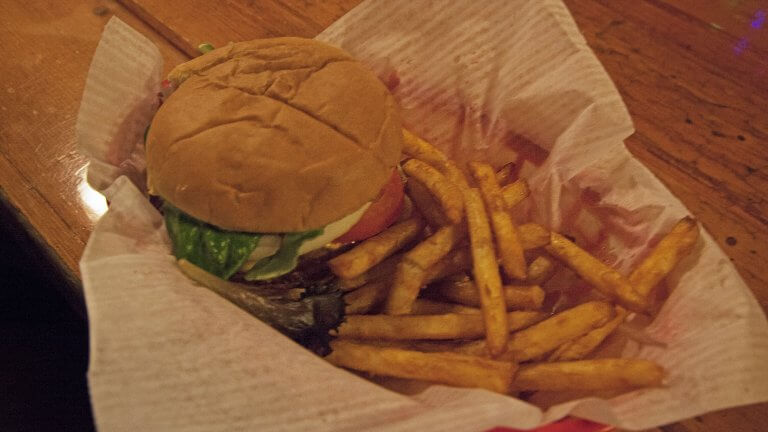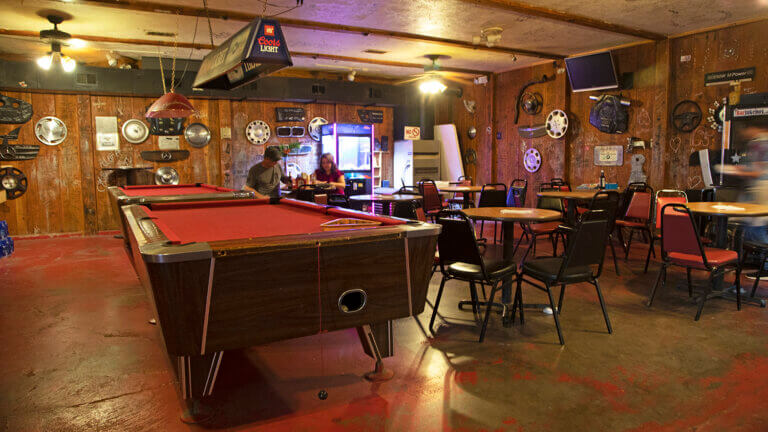 This Location: