Mesquite: One-Night Near-Cation in the Virgin Valley
Know Before You Go
Recreate Responsibly – Whether you're highway road-trippin' or backroad rippin', get the scoop on how to explore the Silver State safely and respectfully.
Heading off-road? Brush up on Nevada's Dirt Road Code to ensure you're prepared for an off-pavement adventure and all that comes with it.
Nevada Travel Alerts – From temporary park and road closures to unusual environmental circumstances, if we know of something going on that may affect your visit, you'll find it here, along with links to further resources to get more info.
Get the Full Itinerary
Just over an hour from Las Vegas awaits a little slice of desert paradise. Mesquite marries the best of small-town life with resort getaway vibes, offering up five-star art, culture, eats, and recreation. Pack up the family and escape to the scenic Virgin River Valley for a southern Nevada staycation you won't soon forget. This town is about to become your favorite hidden gem in the Silver State. Sorry not sorry for bogarting all your future vacation days.
Have An Eggcellent Morning
Kickstart your day of adventure with a big ol' breakfast. You'll have endless egg options (and opportunities to try out some "Cincy Chili") at Egg & I, or you can dig into prime rib hashes and tofu scrambles at Eat.. Over at Bros Breakfast and Lunch, nothing starts a new day like chicken and waffles or chilaquiles.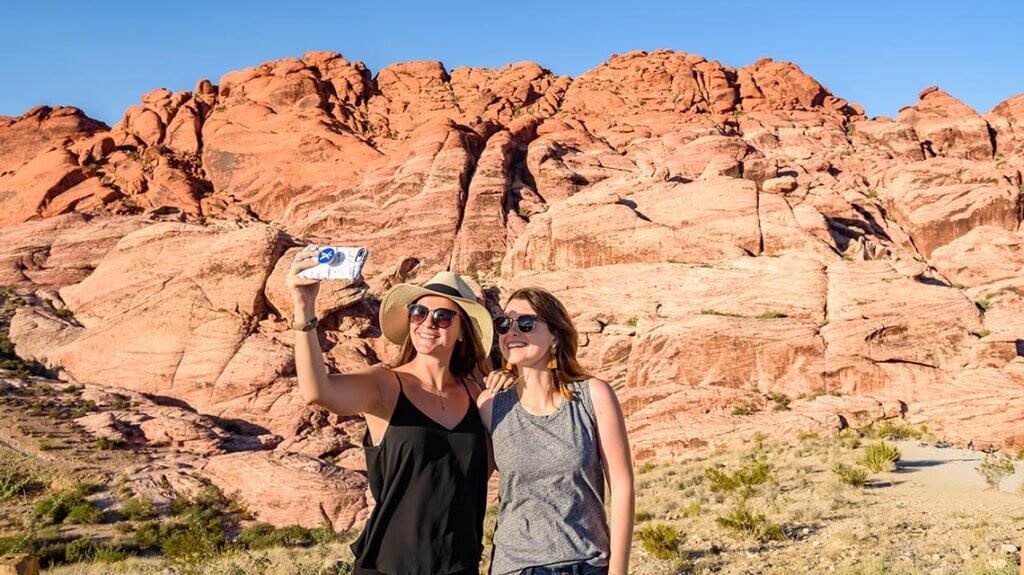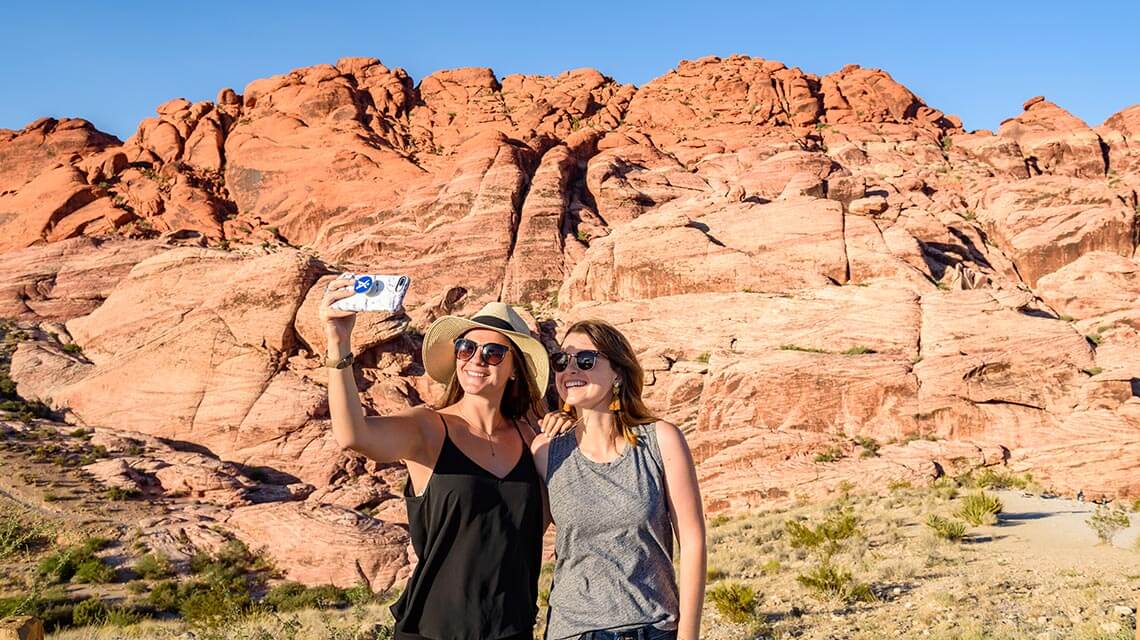 Walk On A Wave Of Fire
If you haven't been to Valley of Fire State Park before, you'll instantly recognize it from the dazzling photos you've seen all over Instagram. Cooler morning temps are perfect for picturesque hiking and wildlife spotting, with trails ranging from less than half a mile to almost seven miles in length. The Fire Wave, Elephant Rock, and Rainbow Vista routes are some of our favorites, and kid-friendly to boot. Get an early start today to beat the heat (and your fellow nature-lovers), as well as to make sure you have time to really enjoy what Nevada's first-ever, still-dazzling state park has to offer.
Travel Nevada Pro Tip
Valley of Fire is one hot destination—in more ways than one. Check the weather and get there plenty early to enjoy cooler temps and emptier trails. Always practice safe social distancing and respectfully mask on up when you cross paths with other people and groups, for safety's sake and to keep our parks open.
Recharge in Moapa Valley
All those insanely gorgeous views will hike up your appetite. Depending on how hungry you are, grab a sweet treat (think milkshakes and sundaes) at The Inside Scoop or scarf slices of pizza from Pirates Landing while La Fonda whips up seriously good Mexican dishes.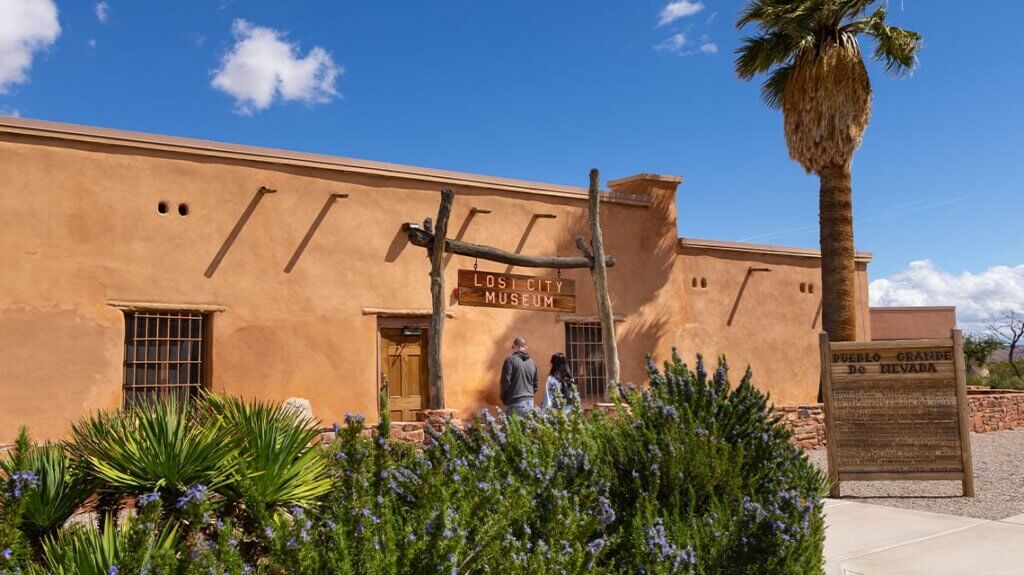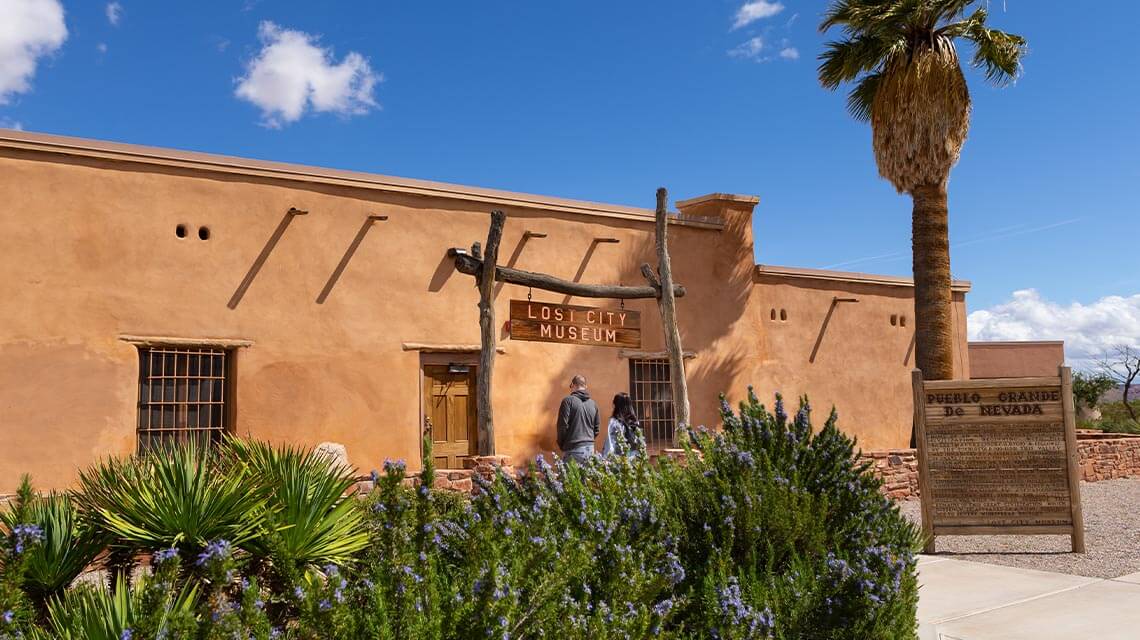 Discover A Lost City
It's not every day that you unearth a city buried by the sands of the Mojave Desert. Built in 1935 by the Civilian Conservation Corps., the Lost City Museum tells the stories of the Ancestral Puebloans who first populated southern Nevada. Pottery, tools, and other artifacts – recovered from the on-site excavation pit – offer a glimpse of what life was like in this region for centuries, along with replica pueblos, a reconstructed pit house, and delightful desert gardens.
Travel Nevada Pro Tip
The Lost City Museum is open Friday through Sunday, and admission is free for children 18 and under (and just $5 for adults and seniors)!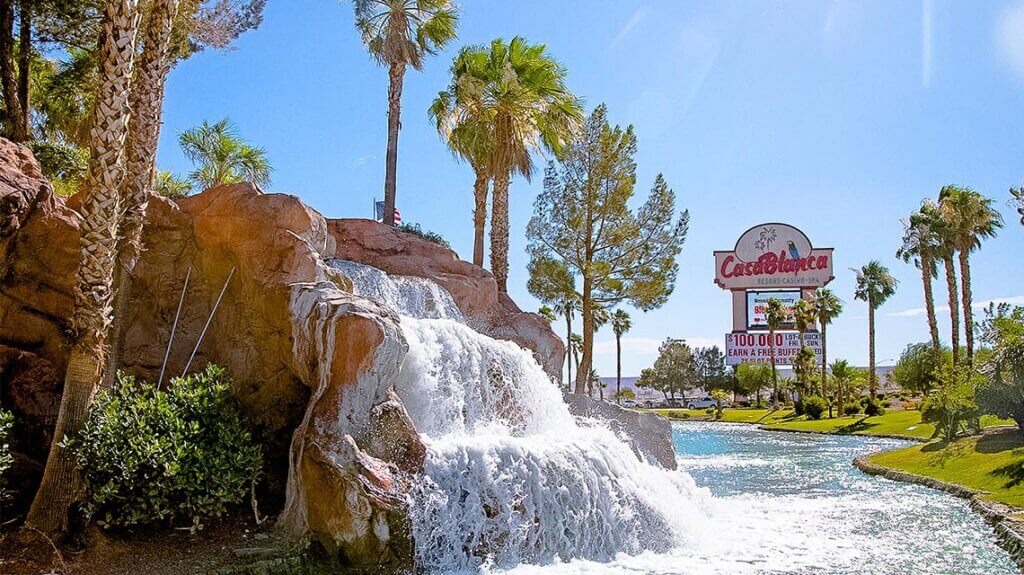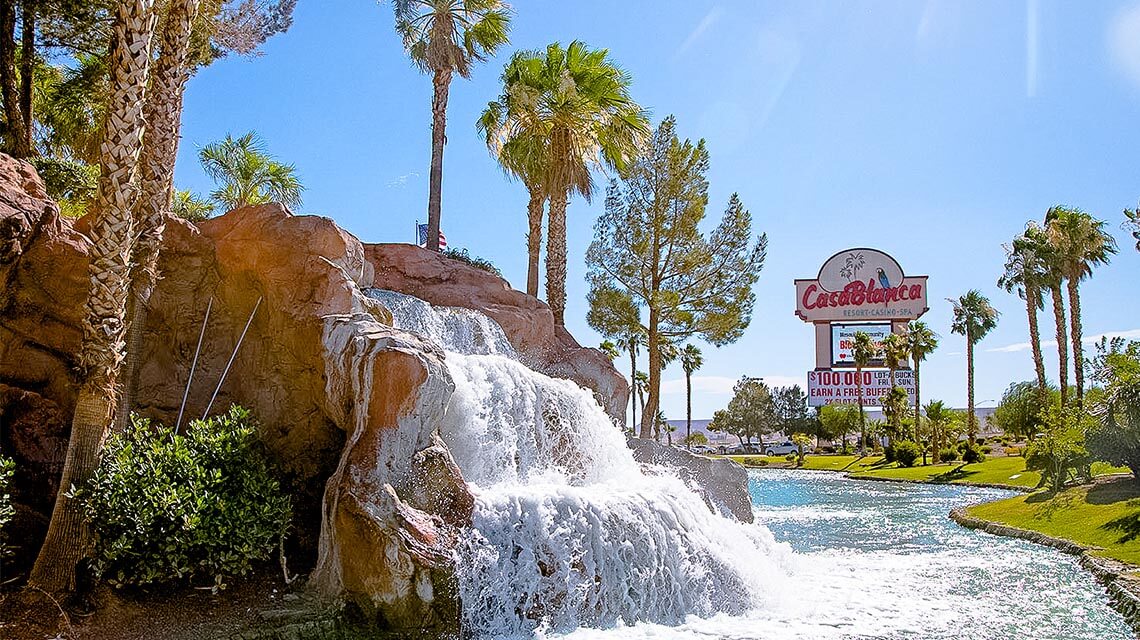 Make A Splash And Have A Sleepover
After a nice, full day of exploration, the gotta-see-it-to-believe-it pool at Mesquite's CasaBlanca Resort & Casino will seriously be calling your name. Once you check in, you'll feel worlds away on the palm-tree-studded deck of this desert oasis, and may even catch a poolside movie screening. Don't forget to pack the swimsuits! And if a Strawberry Smash Pedi is in order after hoofin' it among the rocks, the on-site spa will toe-tally be your jam.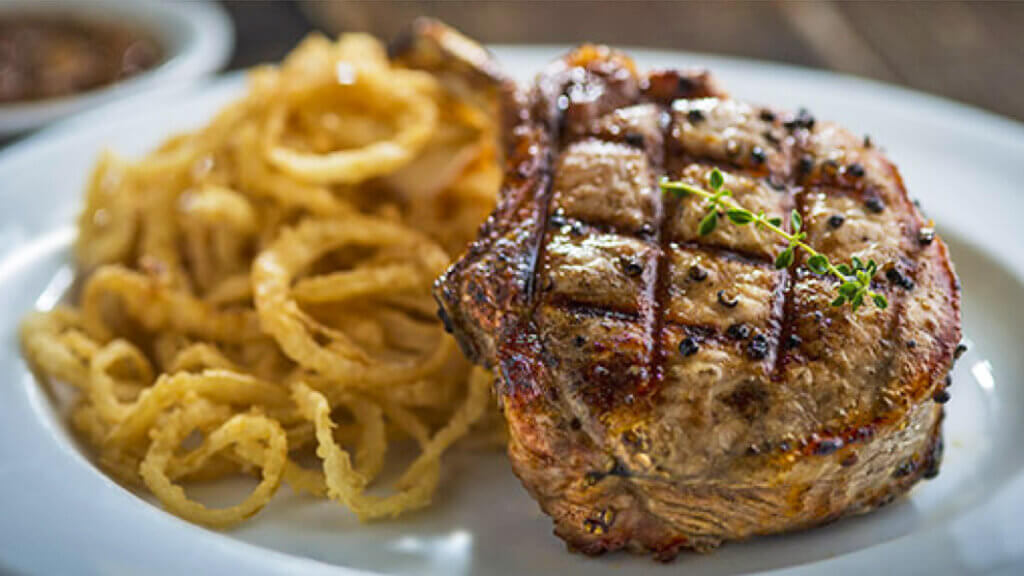 Dig Into Dinner
When you're done having fun in the sun, round out your evening with a top-notch meal. Treat the family to a true steakhouse experience at Katherine's – we're talking tableside salad and dessert presentations and Oysters Rockefeller – or enjoy the pioneer spirit and signature dishes of the 1880 Grille at Conestoga Golf Club (can't go wrong with the 1880 Burger or Pastrami). Wedgies Sports Bar also serves up classic American dishes with a twist, like the Golden Knights Poutine.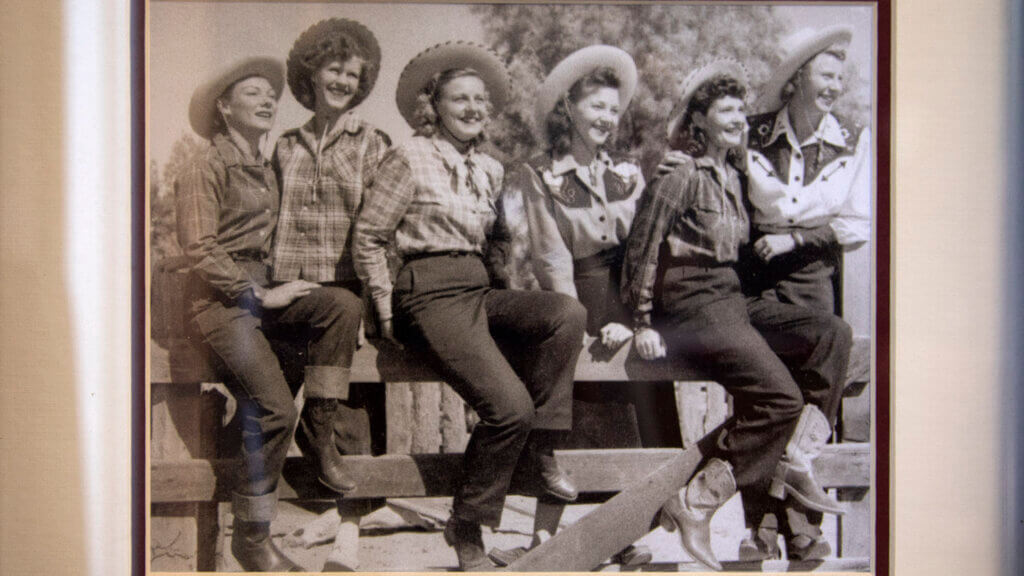 Rise & Shine
Since there's just too much good stuff in and around Mesquite, now's your chance to choose whether to take in some culture or get back outside. If you're craving art and history, beeline it for the Virgin Valley Heritage Museum and Mesquite Fine Arts Center & Gallery. The museum showcases the valley's first slot machine and an impressive collection of vintage, handmade quilts, amongst other gems.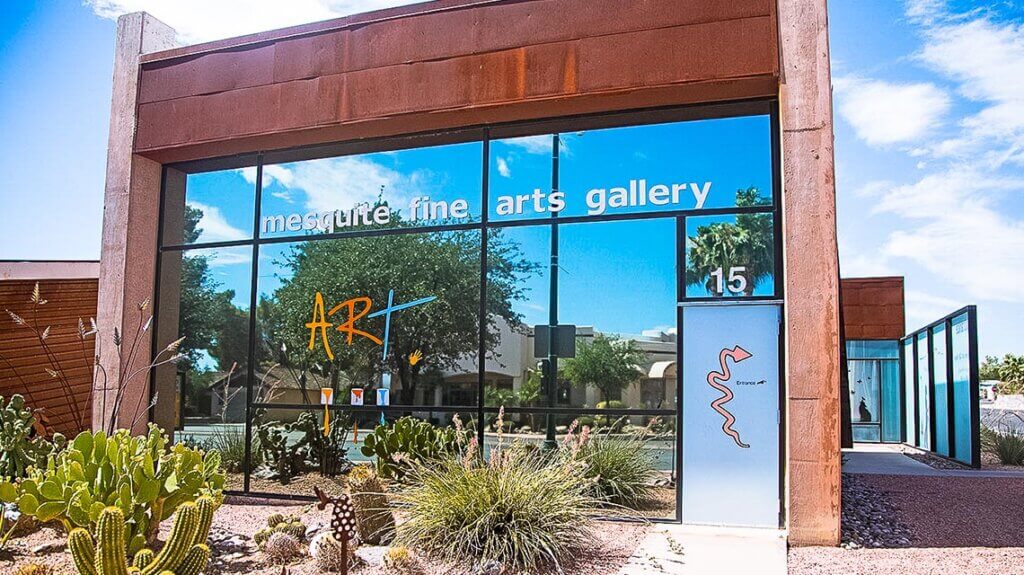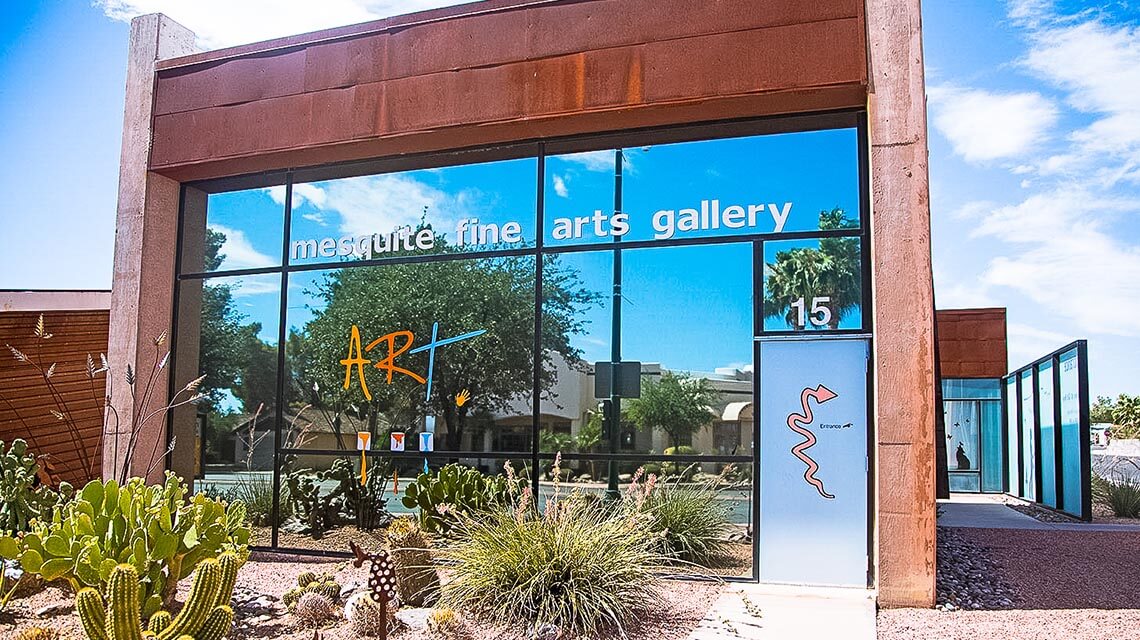 Over at the gallery, it's an art lover's dream, with exhibits ranging from original paintings and sculptures to fabric arts, handmade glass, and furniture. Admission is free for both businesses, although donations are encouraged and appreciated to help keep them doing the amazing work that they do—especially this year.
Travel Nevada Pro Tip
The museum and gallery are normally closed Sundays and Mondays, so if these are must-see spots for you, plan accordingly! Call ahead to verify the most up-to-date hours and days of operation.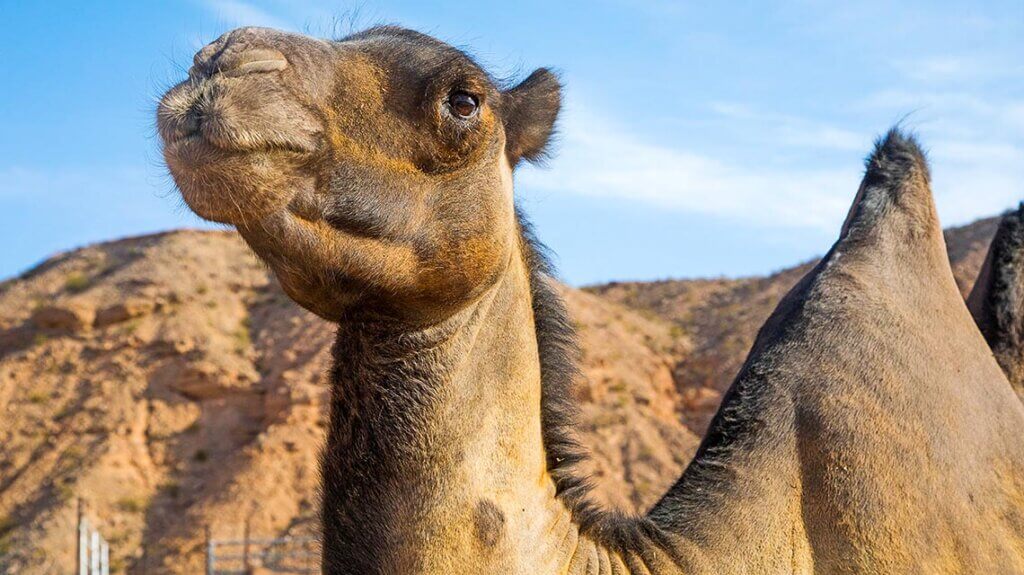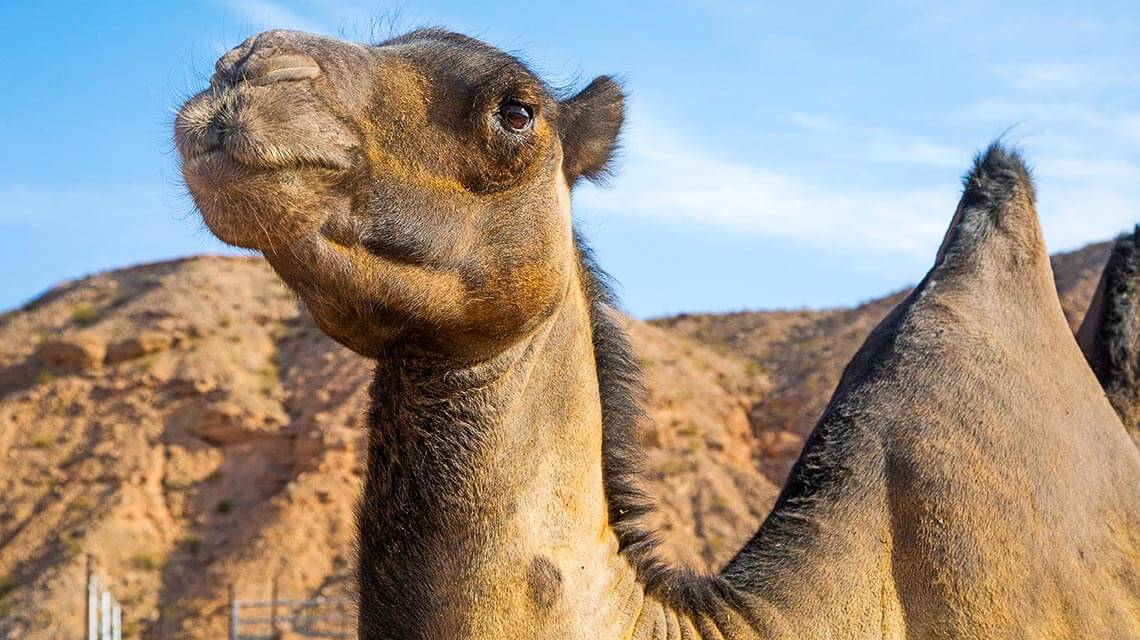 Speed Demons Or Dromedary Queens?
However, if you're eager to get the gang back outdoors, instead, you can make some fuzzy-humped friends at Desert Ranch Experience. Advance reservations are required, but well worth it to see camels, alpacas, porcupines, sloths, and more.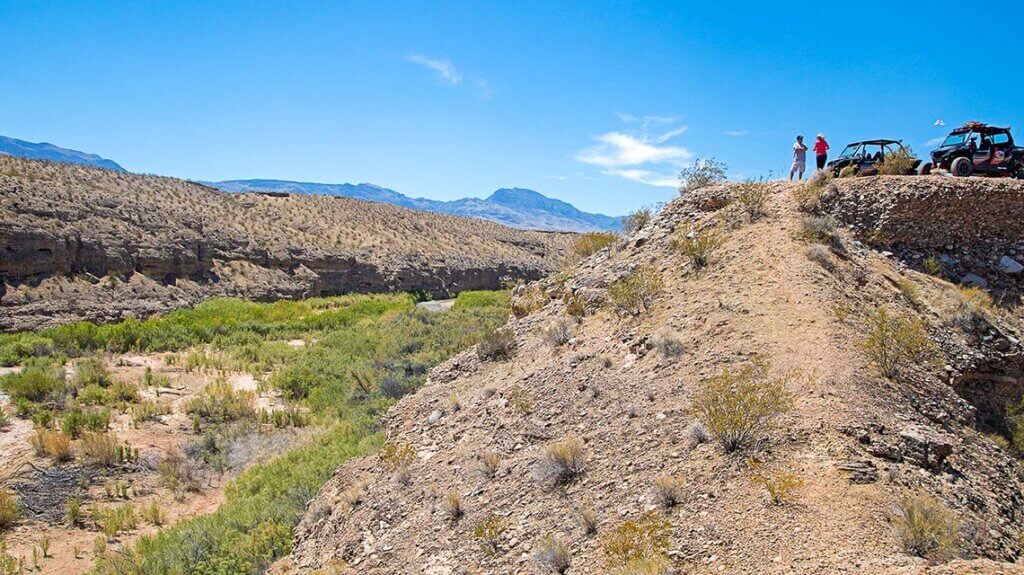 For four-wheeled adrenaline thrills, you can rip it up across sand dunes and desert trails with ATV and dune buggy rentals from Ultimate Desert Adventures. Kids can ride as passengers as long as their feet can touch the vehicle floorboards.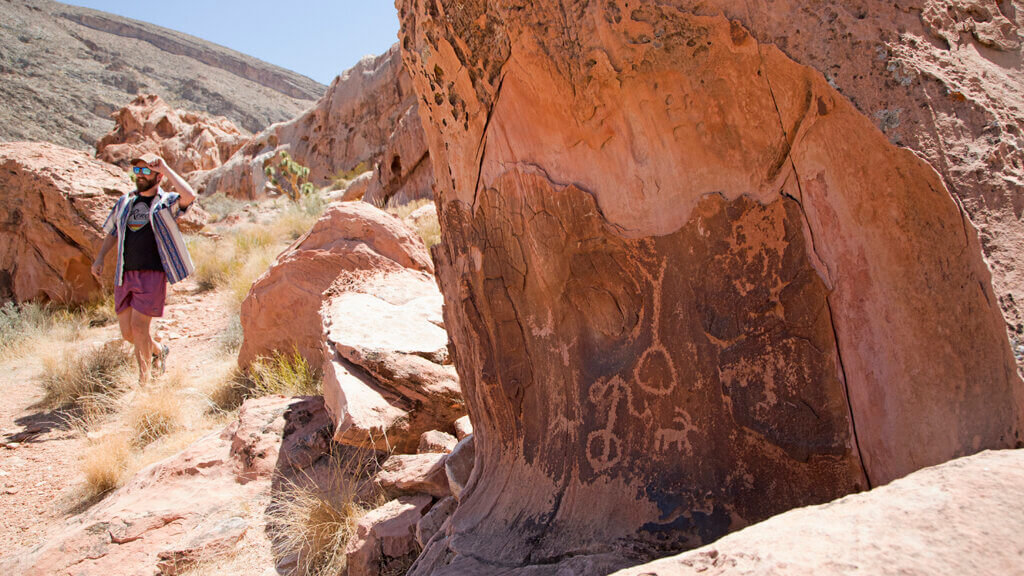 Heading Home: The Fast Way Or The Fun Way?
Highway drives are fine and dandy, but if you have the extra time to get back to Vegas, take it. From Mesquite, cruise back down through Moapa Valley to the junction with Valley of Fire Highway. This time, however, continue ahead on Northshore Road – AKA state Route 167 – which gently winds past view after camera-loving view of Lake Mead—the largest manmade lake in the U.S.—Gold Butte National Monument, and even the peaks of Grand Canyon-Parashant National Monument. Keep your eyes peeled for wild horses, and consider breaking out those swimsuits again for a dip at Rogers Spring, a literal desert oasis!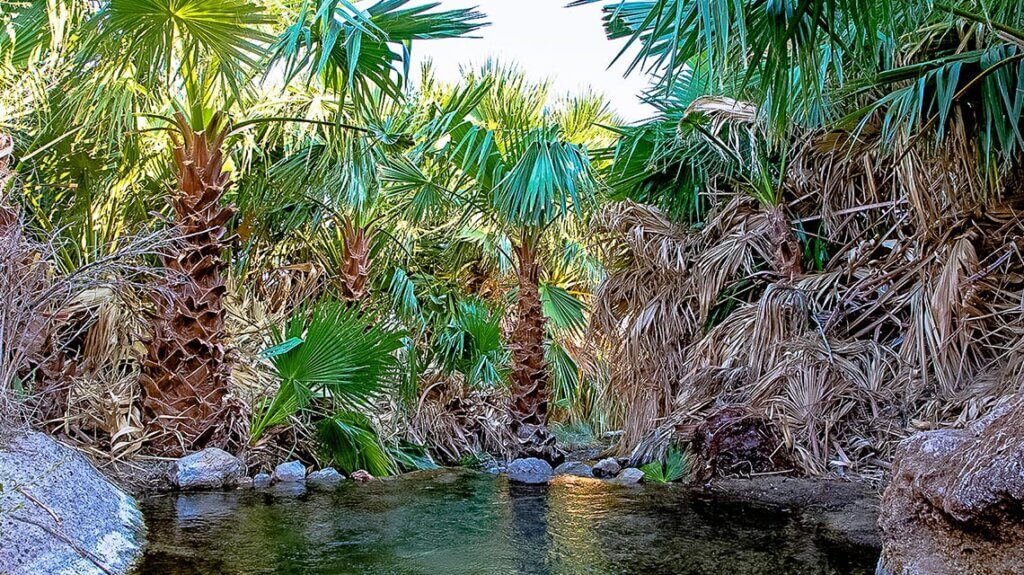 In need of another easy getaway? Zero in on great eats, outdoor action, shopping, and history, just up the road from Las Vegas, with 24 Hours in Boulder City. Or turn it all into a longer road trip and go from Neon to Nature, with loops featuring Mesquite, Boulder City, and Laughlin.
Get Inspired
Related Stories