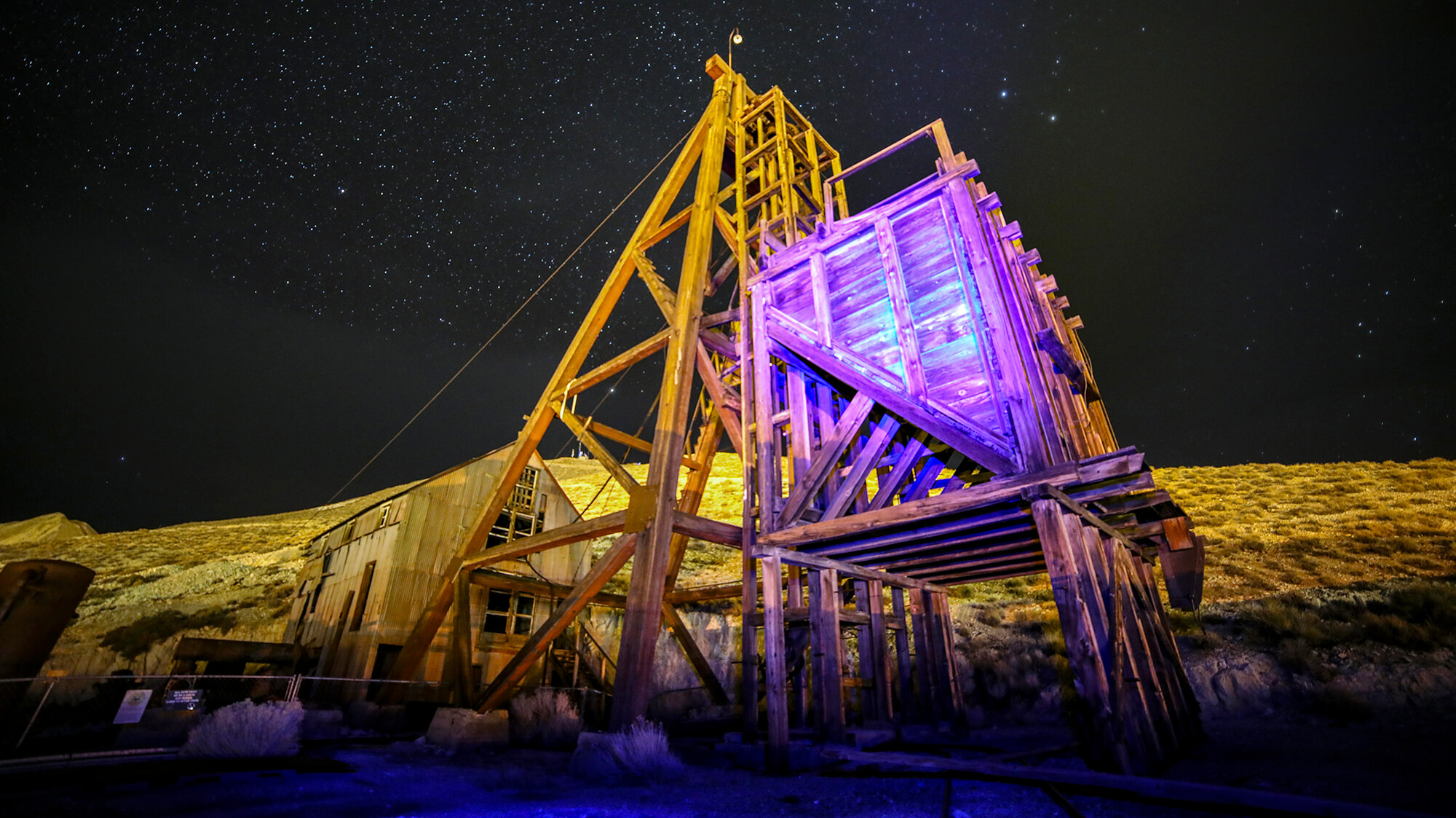 Tonopah: One-Night Mini Road Trip
Know Before You Go
Recreate Responsibly – Whether you're highway road-trippin' or backroad rippin', get the scoop on how to explore the Silver State safely and respectfully.
Heading off-road? Brush up on Nevada's Dirt Road Code to ensure you're prepared for an off-pavement adventure and all that comes with it.
Nevada Travel Alerts – From temporary park and road closures to unusual environmental circumstances, if we know of something going on that may affect your visit, you'll find it here, along with links to further resources to get more info.
Get the Full Itinerary
Halfway between Las Vegas and Reno, a quick family getaway awaits. Tonopah beckons adventurers, budding rockhounds, and lovers of history and all things odd, thanks to its Historic Mining Park, incredible hike-able rock formations, killer grub, plenty of haunted history, and even the infamous Clown Motel.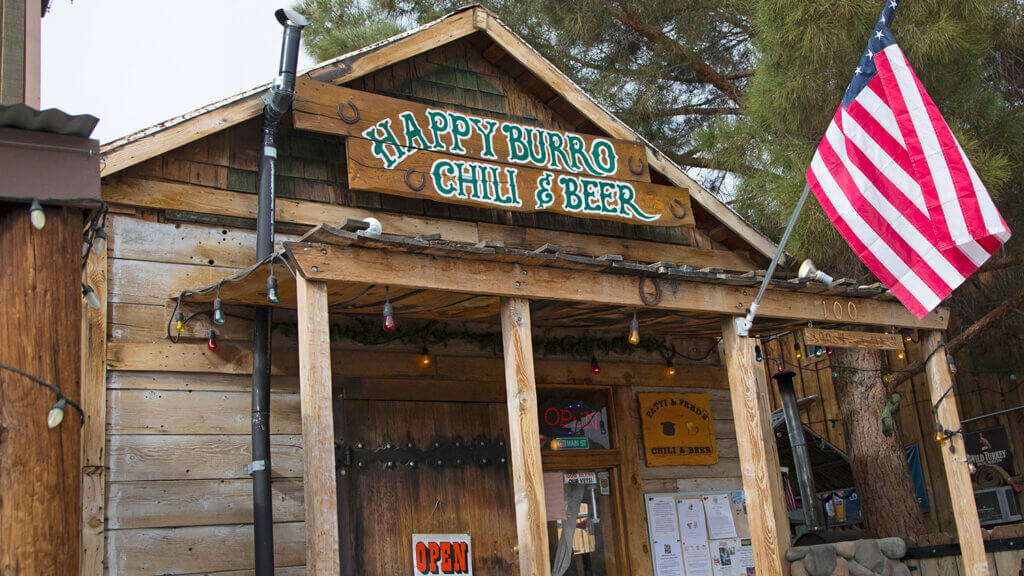 Hit The Road And Grab Some On-The-Road Breakfast
Every good road trip starts with a greasy breakfast, and there are plenty of options on the way to Tonopah to fill that eggs 'n bacon itch. Heading north from Vegas? Get your stretchy pants ready with a stop at Griddle Cakes in North Las Vegas. Not feeling the grumbles until Beatty? Mel's Diner, Death Valley Coffee Time, or Happy Burro Chili & Beer are guaranteed to satisfy your hunger.
From Reno, there are two routes to choose from: one follows the Free-Range Art Highway via Fallon, while the other follows US-95 Alternate via Yerington. If Fallon's on your way, get down with some homemade pastries and fresh coffee at Courtyard Café or Telegraph Coffee. If you take the Yerington route, The Bakery Gallery is your stop for made-from-scratch muffins, coffee cakes, and other baked delights, plus coffee and tea to perk up.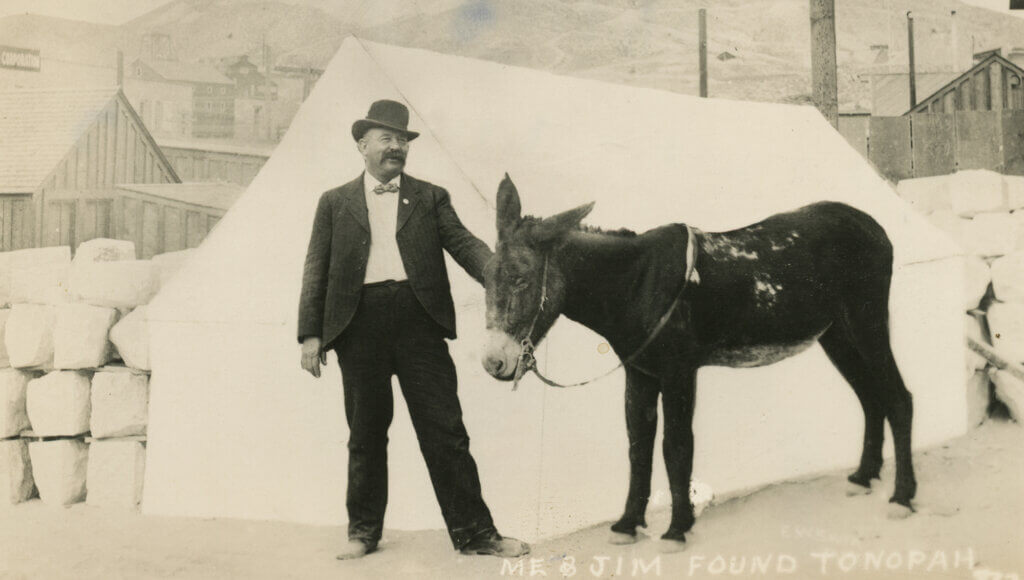 Welcome To Tonopah, "Queen of the Silver Camps"
Tonopah's a big part of Nevada's story, and how it came to be involves quite a tale—and also a tail. It was the year 1900, and a man named Jim Butler lost his burro. He eventually found it snoozing in the desert. To rouse it, he grabbed a rock, but the rock felt heavier than normal. He quickly realized his runaway burro had led him to an untapped reserve of silver ore that in today's money ended up cranking out over a billion dollars, from a town that remains "Queen of the Silver Camps."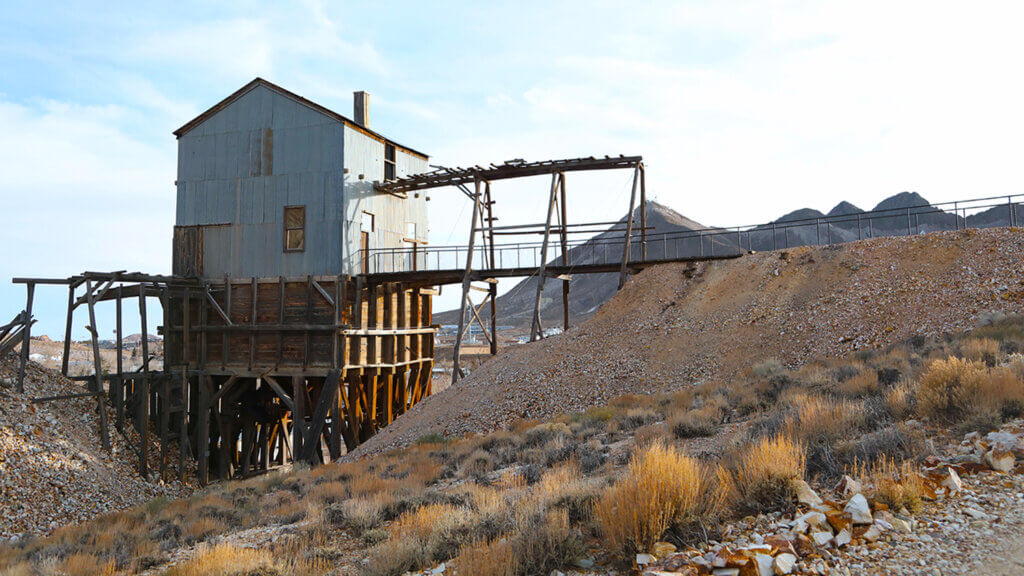 Dig Into History And Discover The Character(s) Of Central Nevada
Start where Jim Butler did: the spot where his burro decided to siesta is now home to the Tonopah Historic Mining Park, and is a great place to stop and dig into the town's deep-rooted mining history. With 113 acres to explore, it's a social distancer's dream and, although the Polaris Tour is currently on hold, a self-guided tour allows you to discover all of its nooks and crannies at whatever pace you want. On brisker mornings, you can stand above the viewing grate capping one of the deeper mine shafts and feel the heat of the Earth rising from the depths. Cool, indeed.
A favorite time-and-time again in Best of Nevada polls, the Central Nevada Museum provides an unsuspectingly delightful dose of Old West intrigue. The famous, not-so-famous, and even infamous all left their marks on this former boomtown—including Howard Hughes, Jack Dempsey, and Wyatt Earp—and this museum paints a fascinating picture of this era with ease.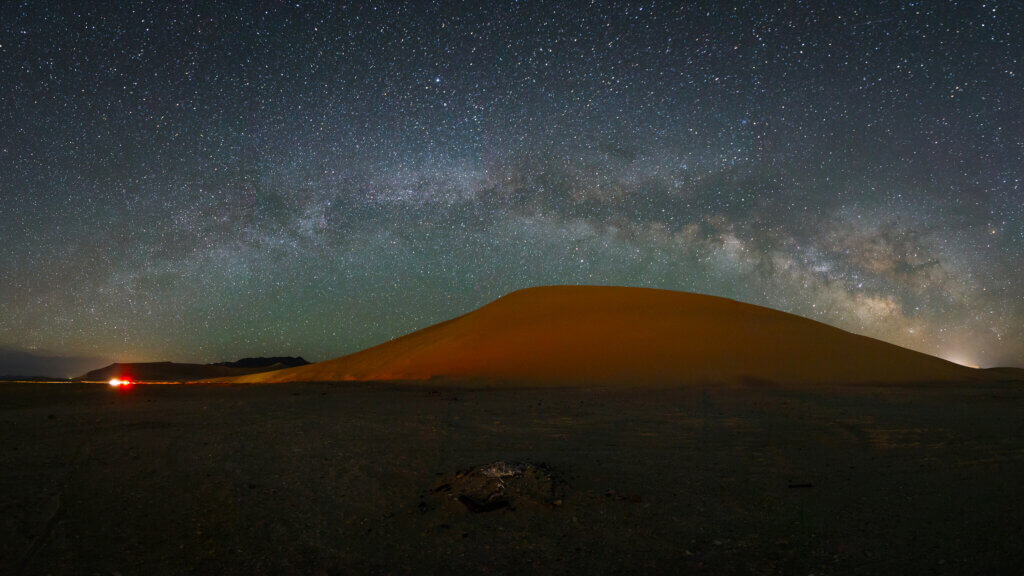 Go Out For A Rip
Rather amp up your morning? Here's the dirt: the Crescent Sand Dunes, sometimes called the Tonopah Dunes, are remote and rarely crowded, making it a perfect place to kick the dust up. The dunes are steep, and paddle tires are highly recommended. (Grab maps and GPS files from our pals at Off Road Nevada.) If you're interested in tacking this onto your itinerary, you'll need to bring your own ATV or rent one before making the trip. While there isn't an ATV outfitter to rent from in Tonopah, there are plenty of options in both Reno and Vegas.
If hoofin' it is more your style, just 35 miles north of Tonopah is a geological wonder: Monte Cristo's Castle, aptly named for its spires, arches, pillars, and other strangely castle-esque features. To keep your imagination going, boulders in the surrounding area resemble animals, and the colors range from red to lavender. It's absolutely stunning and relatively off-the-radar, making it a great place to explore. Call ahead or stop by and ask the kind folks at the Town of Tonopah for directions to this off-grid icon. And before you head out, keep in mind you're heading into some real-deal Nevada backcountry; read up on what to consider in order to keep both the fun and safety factors at a happy maximum.
Travel Nevada Pro Tip
BYO OHV! To get in on Crescent Sand Dunes and the rest of Tonopah's off-road excitement, you'll need to haul your own toy. Looking to rent? Tonopah does not currently have a place to do so, but you'll find plenty of solid options in Reno and Las Vegas.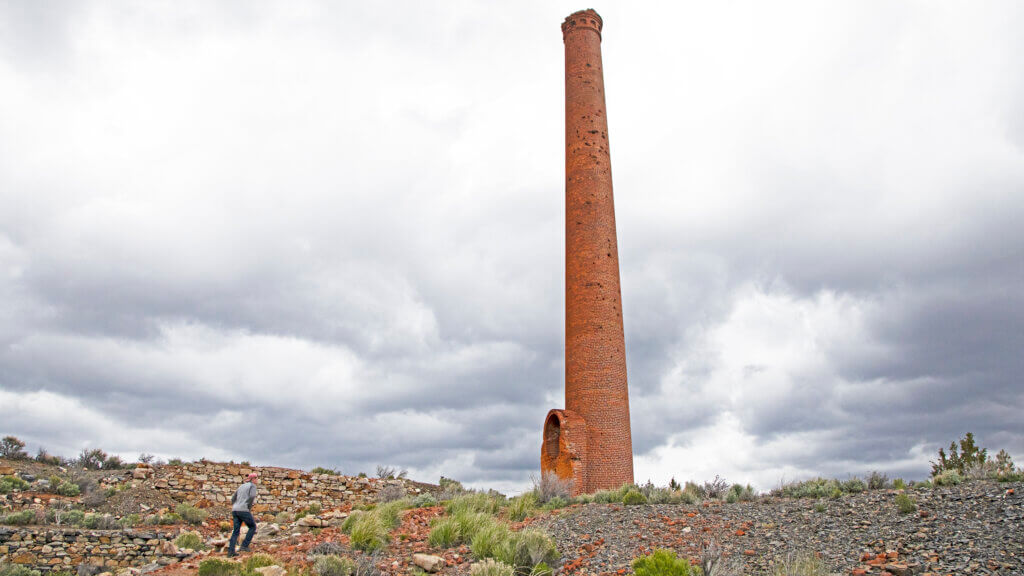 Ghost Town Detour
46 paved miles north lies Belmont, home to intriguing 150-year-old boomtown remains, including some of the most astonishing sights in the state. We're talking a 100-foot-tall brick chimney (!!!) and still-standing walls of a combination stamp mill that'll melt your mind (if the 60-mile views don't first). The classically preserved Belmont Courthouse will wow you as well, with tours available by appointment from Friends of the Belmont Courthouse. The town's single remaining business? A working saloon, of course. (Because Nevada…) So see it all and then swing by Dirty Dick's Belmont Saloon to kick back in classic Sagebrush Saloon style.
Travel Nevada Pro Tip
Look again at that towering chimney in Belmont – the holes you're seeing are from rounds of target practice with 50 caliber bullets… by WWII pilots in training.
Grab Some Grub
By now you've likely earned yourself some grub, which a couple of our favorite Tonopah lunch spots are happy to help you with. Since 2015, Hometown Pizza has been serving up tasty 'za, wings, salads and more, all made from scratch with the freshest ingredients. Or stop in to El Marques for ample, hearty, classic Mexican dishes and tasty margaritas for the big kids.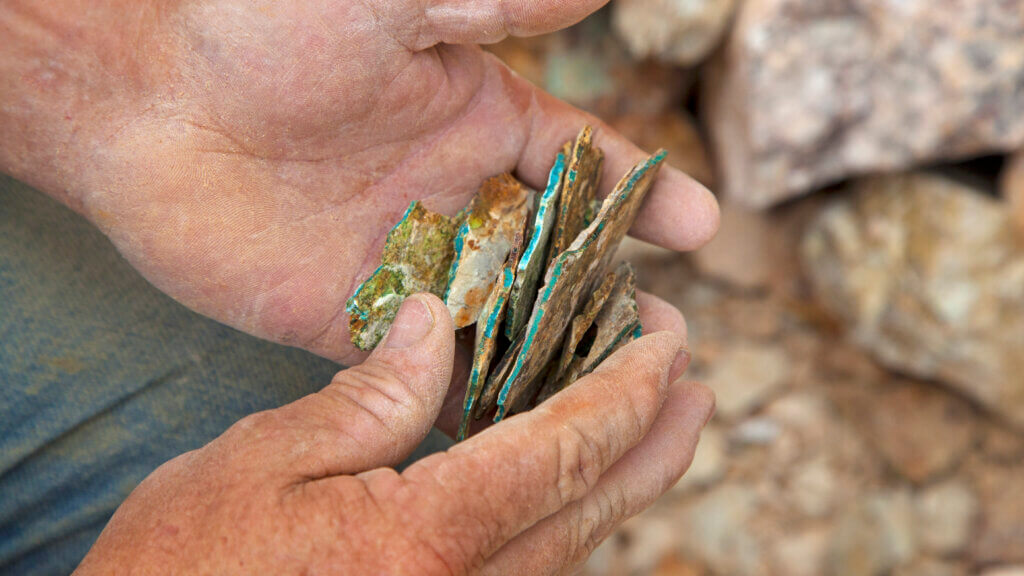 Local Gems—Literally
If some afternoon window shopping calls your name, take your pick of shops along Main Street and browse for vintage treasures and turquoise, likely from Tonopah's very own Royston Turquoise Mine. That's right; in addition to silver, the hills surrounding Tonopah are full of some of the country's most prized turquoise. You can even mine alongside the third-generation Otteson family, who will polish your treasures at the end of your tour. Souvenirs just don't get much more Nevada than that.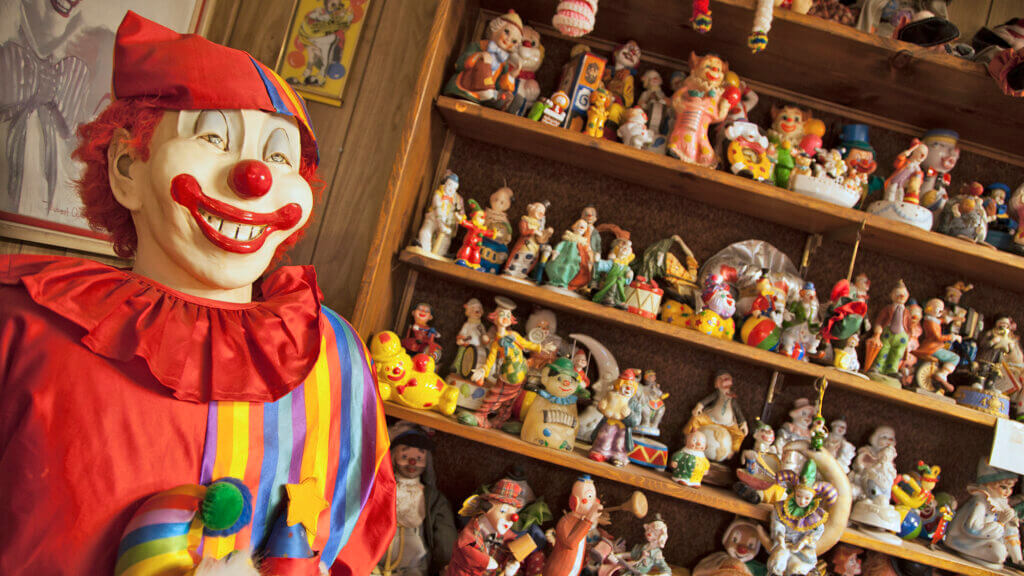 Time To Get Weird: Ghosts, A Lady In Red, And Lots and Lots of Clowns
If you feel like putting a little spookiness in your step, you're faced with a very important question: The Clown Motel or the cemetery—which one do you want to tour first? The Clown Motel boasts hundreds of clowns and a few resident apparitions who've moved in from the historic Old Tonopah Cemetery (which—no joke—is right next door). Download a guided walking tour brochure to learn about some of the souls forever resting here. One of our favorite #WeirdNevada one-two punches for sure.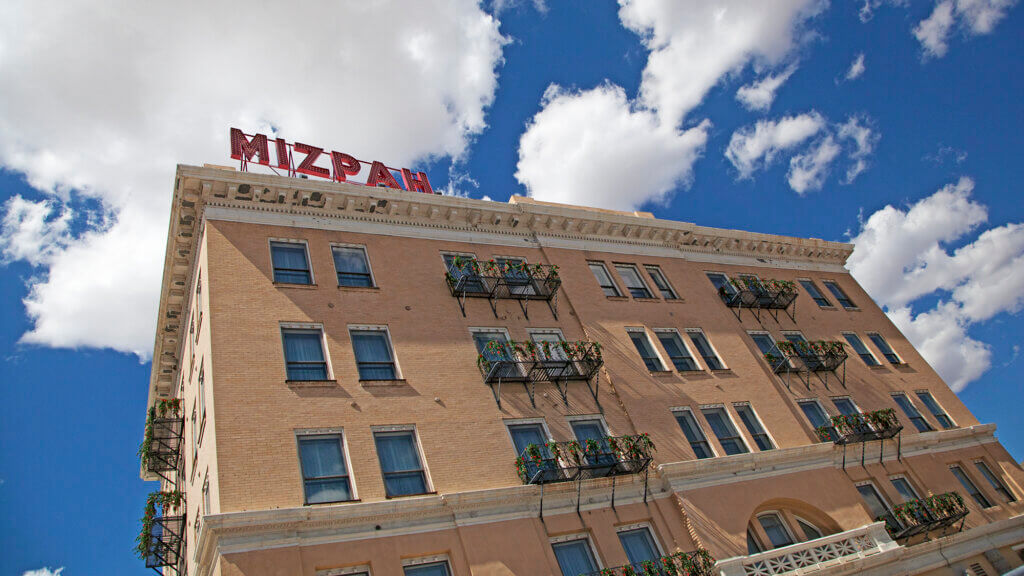 The Clown Motel isn't the only place in Tonopah said to be haunted. The Mizpah Hotel, your most classic accommodation option for the night, is also right up there on the paranormal scale. This circa-1907 hotel was the swankiest and fanciest in town—often referred to as "the finest stone hotel in the desert"—and still holds that same charm. Its most famous permanent guest is "The Lady in Red" and has been featured on numerous ghost hunting shows around the planet. Before you leave tomorrow, make sure to jot down any odd occurrences in the Mizpah's ornate (and fascinating) journal, designated for this exact purpose; just ask to see it at the front desk.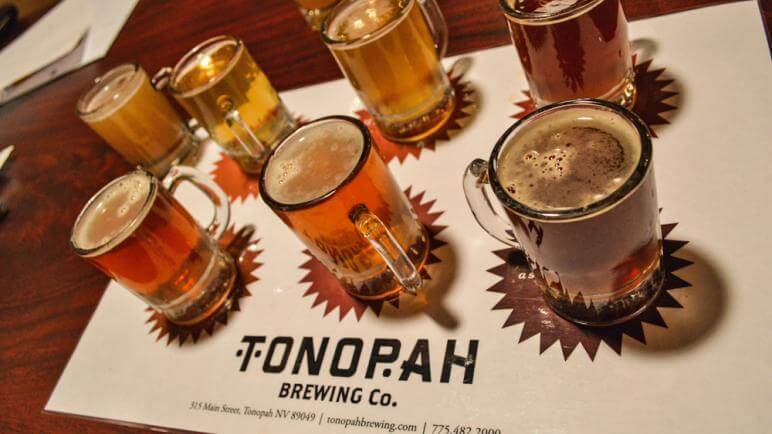 Stinkeye Porters And House-Smoked Brisket
Pairing together some hearty smoked and BBQ'ed meats with made-on-site microbrews is Tonopah Brewing Company, the brainchild of the owners of the Mizpah. Their roots lie in California's wine country, so they know a thing or two about libations. Get your hands on smoked brisket, succulent turkey, southern style slabs of ribs and dunk 'em in Tonopah Brewing Company's house-made sauces. Sample a few hefty sides and wash it all down with a cold craft beer or their house-made root beer.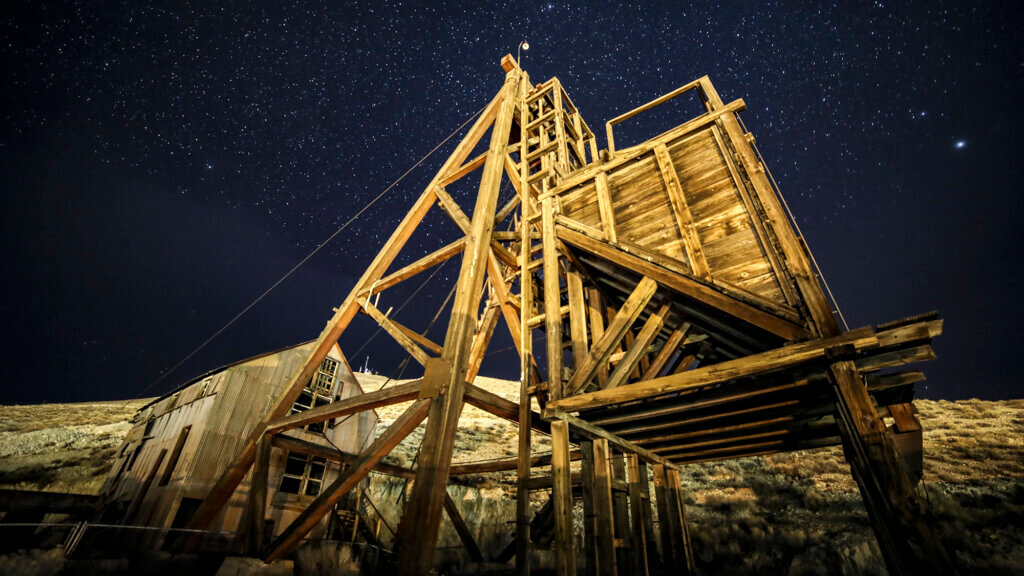 Tonopah: Where The Real Stars Come For Their Nightlife
With its remote location and non-existent light pollution from nearby towns, Tonopah boasts some of the darkest skies in the US, making it one of the best stargazing spots in the country. After dark, head up to the Clair Blackburn Memorial Stargazing Park, which was built for both professional and amateur stargazers. Get those galactic goggles on and gaze up at the Milky Way, often visible with the naked eye, along with literally thousands of stars. When you're ready to call it a night, cruise back to the Mizpah Hotel to bed on down in some early 20th century opulence.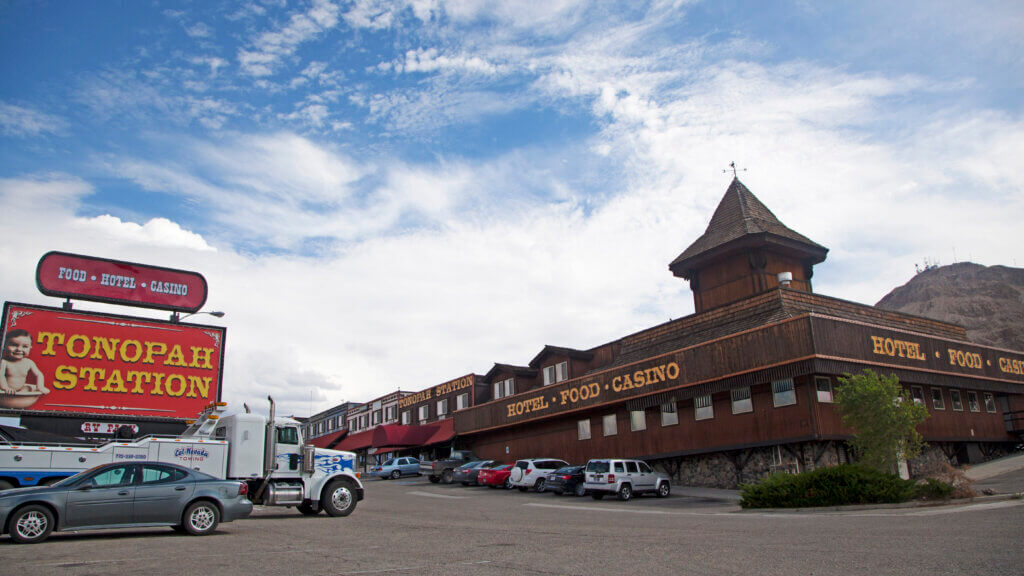 Breakfast And Joe For The Road
Before heading out of town, grab some breakfast at The Pittman Café inside the Mizpah, or head up to Tonopah Station for some good old fashioned diner grub. Either place will ensure you're properly fueled for your drive home, but before saying sayonara to Tonopah, hit up one last spot, Beans & Brews, for a perfect cup o' joe to go.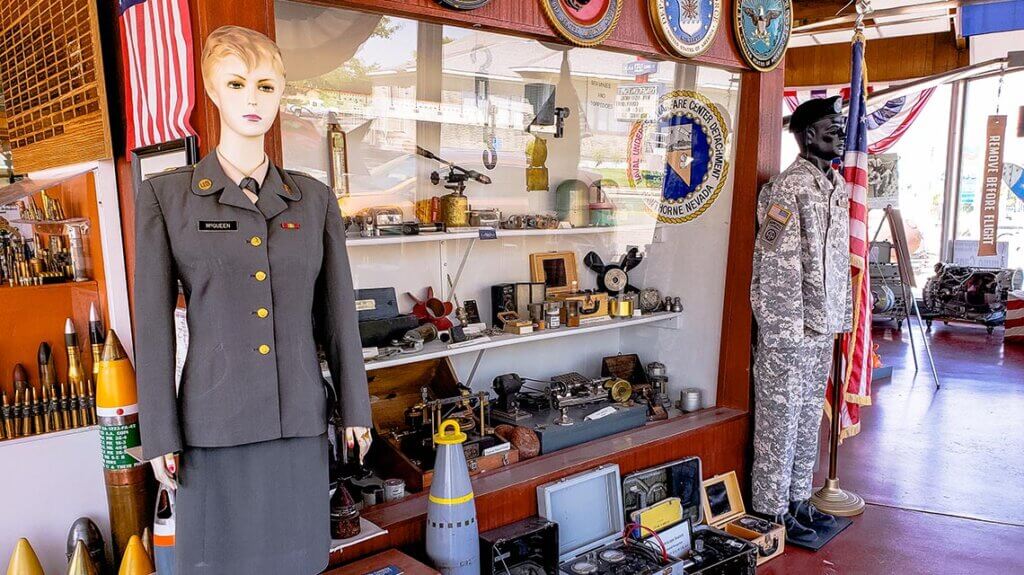 The Fun's Not Over: Way-Home Must-Stops
If you're heading home up north, you'll want to stop and stretch your legs, and there's no better place to do it than at the Hawthorne Ordnance Museum. Hawthorne sprung to life as a railroad town until 1928 when the U.S. Naval Ammunition Depot took up residence. In 1930, highly explosive ammunition started moving in, and the town's chest puffed with patriotic pride, which can still be felt today. In the free-admission Ordnance Museum, check out displays and exhibits of ammunition from the early 20th century, as well as meticulously-preserved military uniforms that span decades.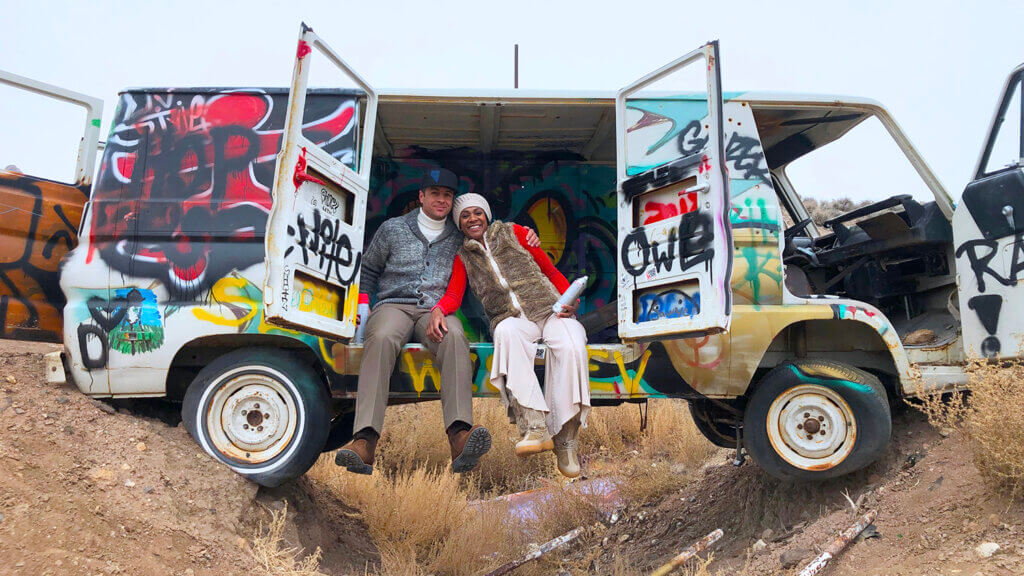 If you're Vegas bound, south of Tonopah you'll roll back through the town of Goldfield, home to another one of our #WeirdNevada wonders: the International Car Forest of the Last Church. This free, one-of-a-kind art installation features 40 cars, vans, and trucks that have been planted right into into the Earth and painted by visiting artists. This undeniably interesting roadside attraction is a great place to jump out of the car (your working car, that is), when road tripping back home.
In need of another easy getaway? Keep things good and odd and continue along the Free-Range Art Highway, or loop back to Vegas on an otherworldly adventure on the famous Extraterrestrial Highway. Or turn it all into a longer road trip and go from Neon to Nature, with loops featuring Mesquite, Boulder City, and Laughlin.
Get Inspired
Related Stories