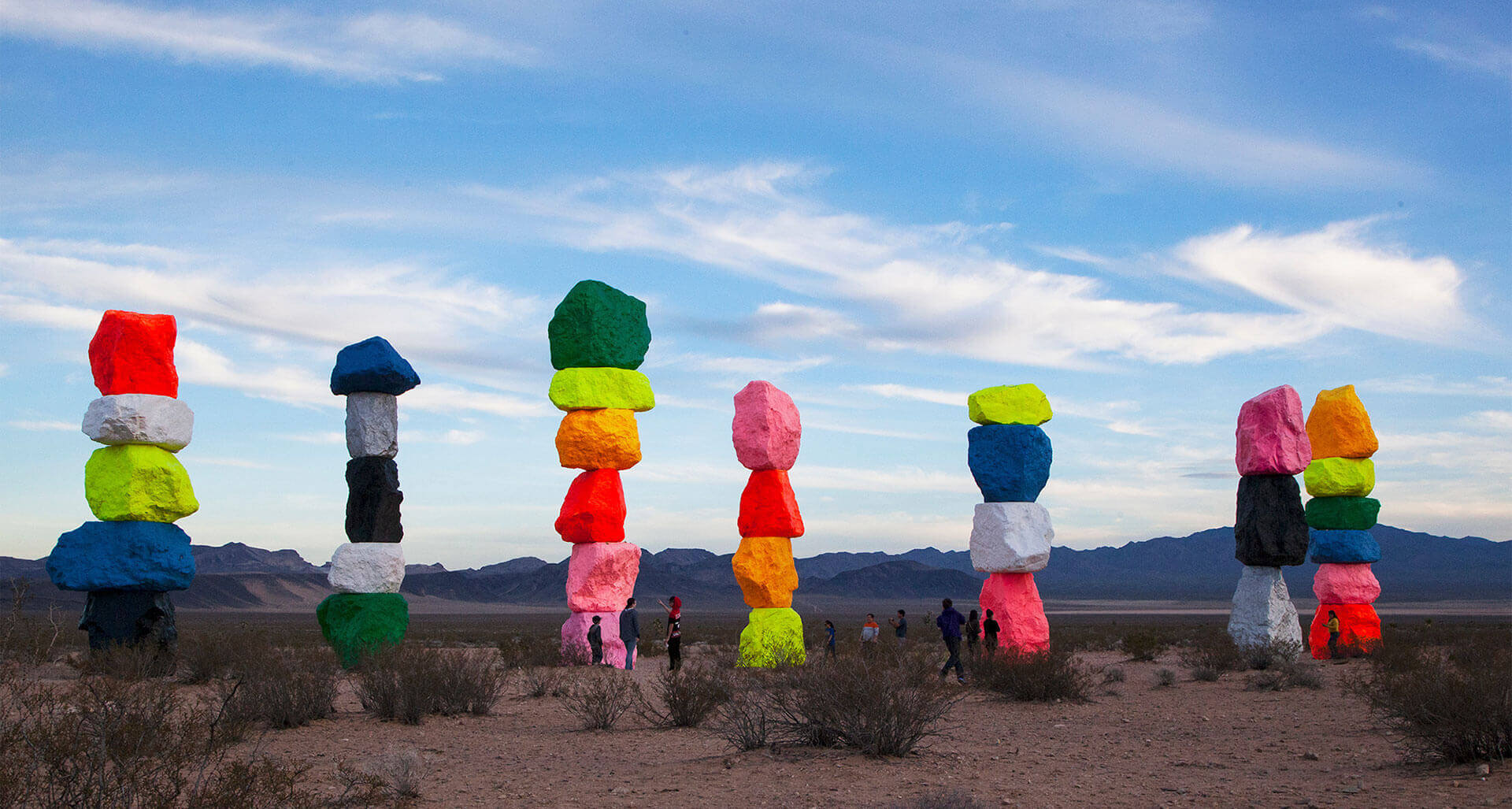 "FAR OUT" IN MORE WAYS THAN ONE
Get your (art) fix on Highway 95, Las Vegas to Reno
Art looks good on every state… but in Nevada, it just fits.
Nevada is full of talented traditional artists, with a long list of galleries and museums to show for it. But for some reason, on Highway 95 in Nevada between Las Vegas and Reno, there's a lot of stuff that's just plain "far out" — in more ways than one — which is exactly why we dig it.
From colorful murals and galleries filled with all manner of media, to kinetic public sculptures our kids (OK, and plenty of us adults) can climb on, and oddball objects rising from the desert floor… out here, there's art that any enthusiast can relate to. And it's not just corralled in Nevada's urban districts. You'll also encounter eye-catching, camera-hogging pieces adding an exciting layer of flavor to small towns and even natural spaces. All you need is to know where to look.
So whether you're treating your "palate" to an abstract Las Vegas to Tonopah adventure or simply looking to color in a cross-state run from Reno to Vegas, get ready to encounter some of the most unique, unrestrained — or as we like to say, "free-range" art — you've probably ever seen.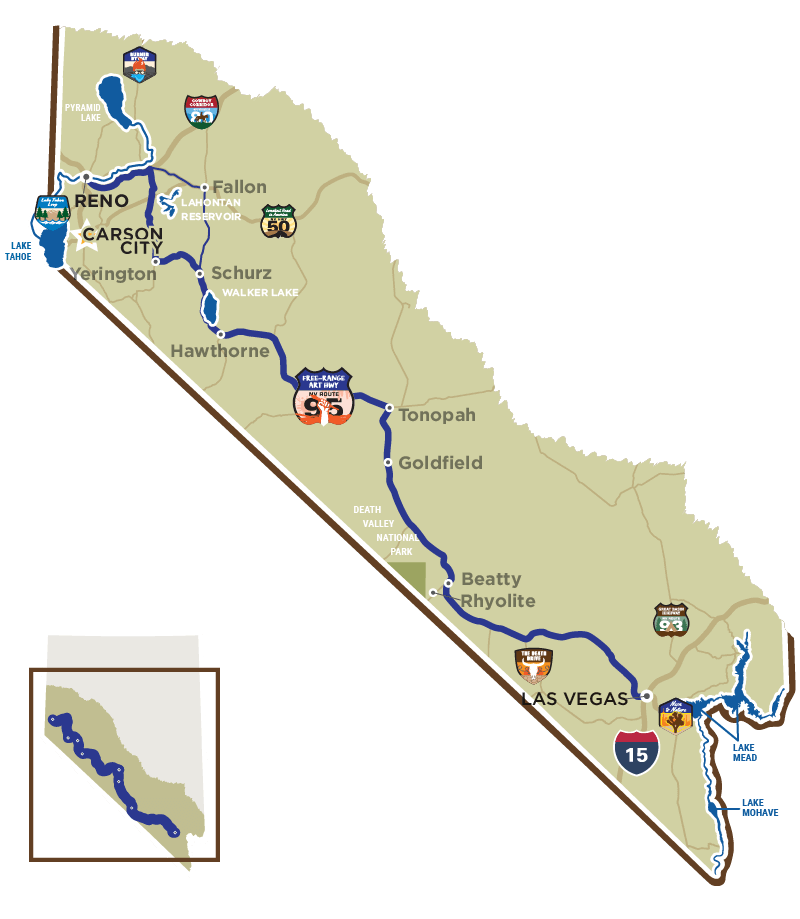 Go all-in or far-out along the #FreeRangeArtHighway
Las Vegas to Beatty
Start your trip in the heart of Downtown Las Vegas. Thanks to Life is Beautiful, the arts and music festival in downtown Las Vegas, there is now an open-air art gallery. Murals and sculptures are scattered along Fremont East and adjoining neighborhoods, along with retired neon signs beautifully restored by the nearby Neon Museum (a must-visit) to all their glowing glory. One of the most eye-catching pieces is the 40-foot praying mantis sculpture at the Container Park. This towering insect, created by artist and former aerospace engineer Kirk Jellum, originally made its appearance at Burning Man. If you catch it at night, it periodically shoots fire.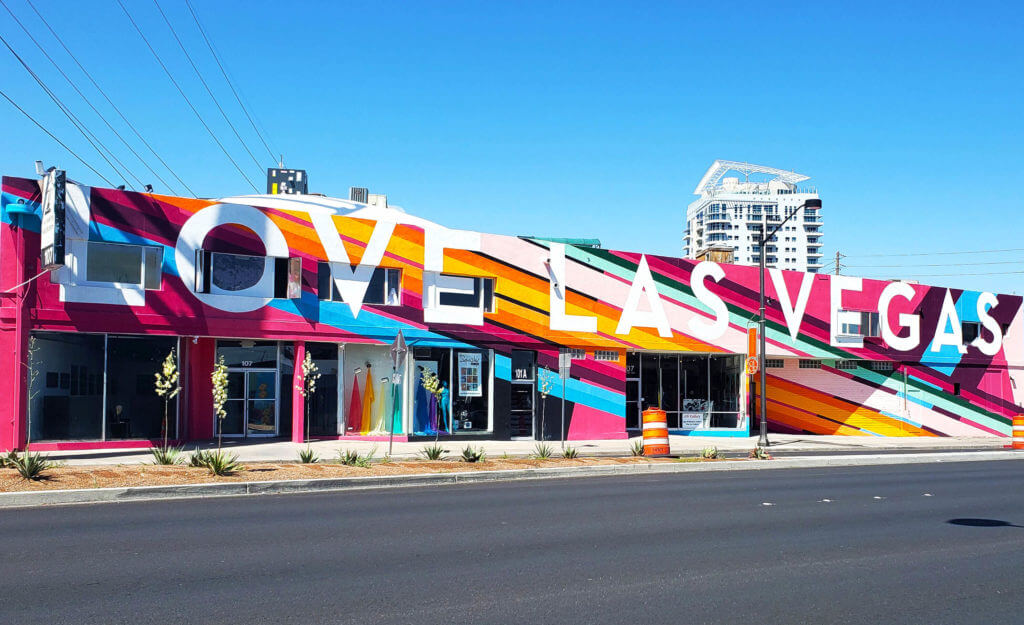 From here, head south to a flourishing Las Vegas Arts District—AKA "18b"– the 18-block neighborhood that's shaping the city's character with its self-described "cultural explosion" of art galleries, funky antique shops and boutiques, chic cafes and bars, and a totally fresh, locally-driven vibe. Good landmarks include the Arts Factory (and neighboring Arts Square), Graffiti Art Gallery Alley, and the joint that started it all, ReBar—equal parts hip drinkery and retro furniture boutique. It may well be "the only bar where everything's for sale."
When you're finally ready to head out for your road trip, what better way to kick it off than with the now-famous Seven Magic Mountains, a colorful large-scale public artwork featuring seven 30-to 35-foot-high fluorescent totems comprised of brightly painted, locally-sourced boulders? To find them, hit Interstate 15 south to Sloan Road (exit 25) and turn left onto Las Vegas Boulevard. From here, head about eight miles south on Las Vegas Boulevard, and then… well, look for the giant, wild, technicolor boulder towers on the east (left!) side of the highway.
Get Ghosted (In A Good Way)
After leaving the bright lights of Las Vegas, you'll drive toward the small town of Beatty along U.S. Highway 95. Beatty is about 120 miles from Las Vegas, making it about a two-hour drive.
But before you kick back in Beatty, cruise through town and veer off U.S. 95 to follow state Route 374 toward Death Valley National Park and follow the signs to Goldwell Open Air Museum, where several surrealist installations guard the entrance to historic Rhyolite Ghost Town. Originally built in the 1980s by a Belgian art collective, highly photogenic Goldwell is best known for its plaster ghosts (who happen to dig bikes and Last Supper recreations), a 24-foot-tall miner (and his penguin buddy, obviously), a couch that's easier on the eyes than the back, a towering LEGO-like lady, and way more.
Keep the ghost momentum going, cruise the half-mile onward, and have yourself a wander among the well-preserved ruins of Nevada's most photographed ghost town, Rhyolite. Check out the train station, the three-story bank building (that thing's been in movies), and the nation's oldest and largest bottle house. Stick around for golden hour to catch some incredible sunset snaps or linger into the evening hours for some seriously unmatched astro-timelapses.
Whoa, Black Beatty… Bam Ba Lam. WHOOAA, Black Beatty… Bam Ba Lam.
Once you're finished putting the "ghost" in ghost town, head back to NV-374. (Travel Nevada PRO TIP: Is Death Valley calling your name? A right turn will take you back to Las Vegas via this spectacular national park along another classic #NVRoadTrip: The Death Drive.) A left turn and six quick miles and you're back in Beatty.
Earn yourself an appetite yet? Beatty's got your order. Especially if it's the world-famous chili at the Happy Burro Chili & Beer, a classic old wooden shack of a cafe and one of Highway 95's most loveable dives. The menu is exactly what it sounds like. And while you're there, be sure to check out the artistic flair in the men's restroom. (Don't worry, ladies; it sounds a little odd, but you'll see why they're used to you asking.) Keep an eye out for the Beatty Cowboys—they like to hang out around the Happy Burro, but watch yourself; they might mix you up with a wily prospector and throw you in (temporary) jail.
Beatty to Tonopah via Goldfield
From Beatty, it's 67 miles to Goldfield, a once-booming mining community (and one-time biggest city in the state!) that is now a living ghost town. Here you'll find the International Car Forest of the Last Church, a sprawling artistic junkyard of cars, trucks, vans, and buses tipped on their noses or stacked on top of each other. Each spray-painted junked car serves as an ever-changing canvas for artists and other guest "contributors"—so come prepared to leave your mark!
Goldfield Standards
Speaking of art on cars… At Burning Man—the art-fueled annual experimental city in Nevada's Black Rock Desert—an "Art Car" could mean a giant 5-ton-truck-mounted, music-bumping space whale swimming across the Playa. But to legendary Goldfield local Rocket Bob, it's all about the details (thousands of them) on his automotive canvases, which you can find permanently parked on Goldfield's main drag.
If you need a break, grab a cold one and rub elbows with "Nevada's Meanest Bartender" at the Santa Fe Saloon, or toast your respects to Virgil Earp who worked as a glorified bouncer at the still-standing Mozart Tavern (you'll believe it when you step inside).
Definitely swing by the historic (and allegedly haunted) Goldfield Hotel and Goldfield High School, peruse the lasting elegance of the Esmeralda County Courthouse or take a stroll through the unforgettable Goldfield Historic Cemetery. Lined with rows of headstones of Goldfield's first residents, zero in on some colorful epitaphs, interesting causes of death and learn more about the melting pot of cultures drawn to "The World's Greatest Gold Camp."
Before hitting the road, tune into Goldfield Radio at KGFN 89.1 and check out the natural flora and fauna in the region as you make your way to the Florence Mine—an unchanged fixture on the Goldfield skyline since gold was first discovered here in the early 1900s.
Touring Tonopah: Brews and Colorful History
About a half hour onward lies Tonopah, yet another great old mining town to explore. Several intriguing murals blanket the town which still brims with taste, especially at the lavish Mizpah Hotel—still swanky after all 110+ years thanks to some masterful preservation and painstaking restoration. Don't miss the abundantly stocked and period-perfect Tonopah Liquor Company and Tonopah Brewing Company, where a Stinkeye Porter pairs perfectly with house-smoked brisket (for the passengers in the car, that is).
Next, check out the Tonopah Historic Mining Park, located on the site of some of the original mining claims that started the rush to Tonopah, making it the "Queen of the Silver Camps." The Central Nevada Museum is also a place where you can step into the past and explore the rich and colorful history of central Nevada and early boomtowns of the West.
Tonopah is home to some of the darkest night skies of any town in the Lower 48. After nightfall, head out to the Crescent Sand Dunes just outside of town for spectacular stargazing or stay in town and immerse yourself in your own galaxy at the Tonopah Stargazing Park.
Oh, and don't miss Tonopah's infamous Clown Motel (you'd have to be a bozo to pull that off). Exactly what it sounds like, this clown-themed motel boasts what's got to be the largest private gallery of clown art, figurines, and memorabilia under the sun, plus a few resident ghosts rumored to have moved in from the miner's cemetery next door. Many of the clowns were donated or even mailed in from around the world, so don't be shy about bringing a gift. Sound a little odd? Hey, we told you this was the "Free-Range Art Highway," didn't we? (Speaking of which, creep on over to plenty more #WeirdNevada where that came from…)
Tonopah to Reno
Las Vegas to Tonopah is a pretty art-tastic blast, no question. If you are continuing on from Tonopah to Reno—increasingly one of the West's hippest, artsiest towns—get ready for even more seriously awesome stops like one of Nevada's juiciest, S'Socorro's Burger Hut (really, it's a hut on the side of the road), the Hawthorne Ordnance Museum (that's ordnance like big, loud bombs and such… not ordinance like party noise violations), and picturesque Walker Lake.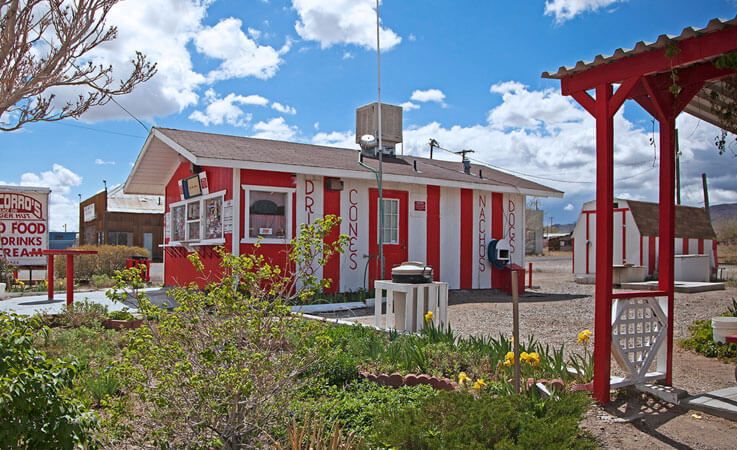 On the way, you'll cruise through Yerington, home of the Yerington Theater for the ARTS & Jeanne Dini Cultural Center, HQ to a rural collective that houses dozens of performances, gallery exhibits, and even a cute breakfast cafe in a re-envisioned grammar school building. Towards the end of your Tonopah to Reno leg, you'll swing through the foodie-filled, farm-to-fork community of Fallon, home to the incredible, you-never-dreamed-this-would-be-here Oats Park Art Center, a restored schoolhouse gallery sure to class up your trip with its 350-seat performing arts theater, rotating art exhibits in three museum-style galleries, and the Art Bar, a delightfully Old-West-meets-urban café.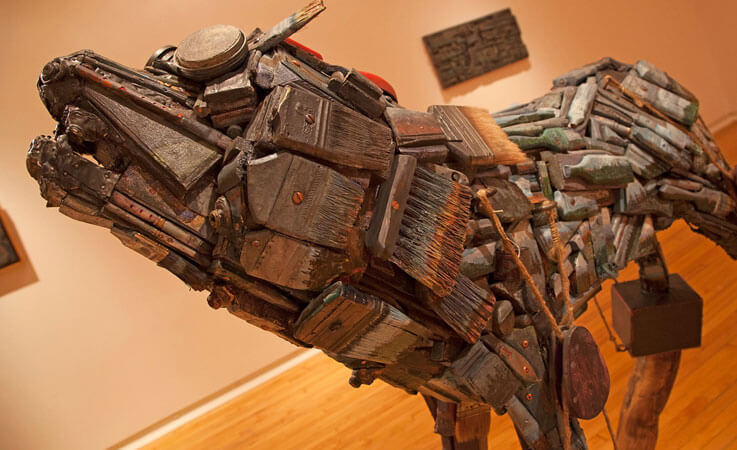 Up the road is Fernley and its Main Street Art Park, the retirement digs of a couple of nifty post-Playa Burning Man installations. From Fernley, it's only about a half hour down the beautiful Truckee River Canyon to Reno.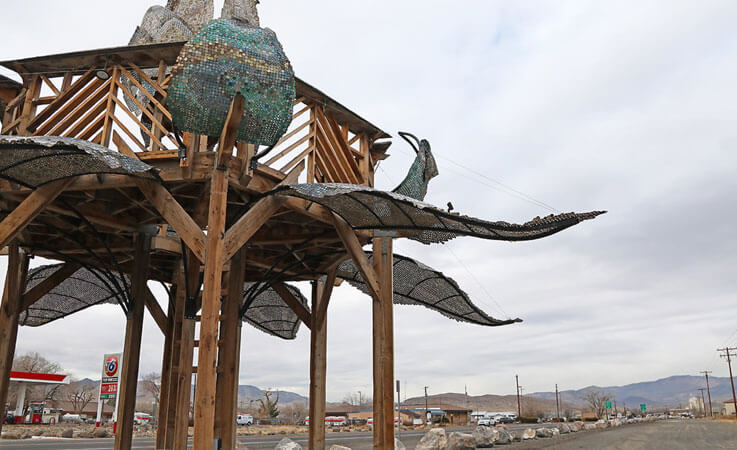 Weird Wonders and Massive Murals in the Biggest Little City
The Biggest Little City in the World has come a long way from its days as "just" a premier casino town—a fact you can see in its public art obsession, bohemian shops, dynamic music scene, all-the-time events lineup, and local-centric foodie focus.
Downtown Reno Riverwalk District
The Reno Riverwalk, located along the picturesque Truckee River, is a charming confluence for diners, shoppers, joggers, swimmers, and kayakers exploring in the Truckee River Whitewater Park, as well as full of party-goers of music-packed, street-closing events, like Artown and Sculpture Fest.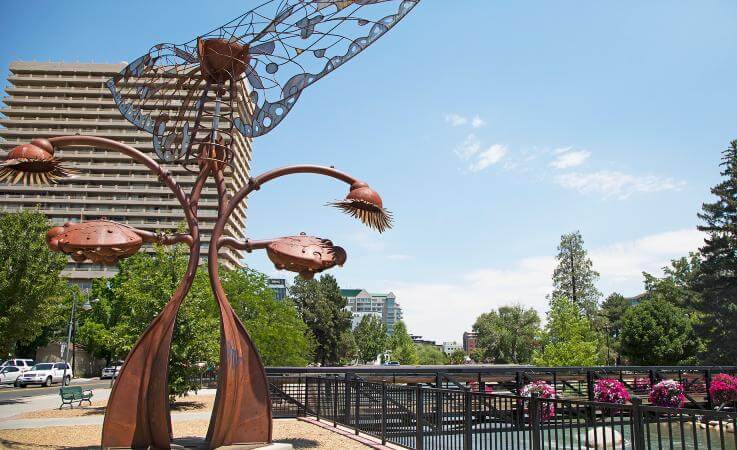 Nowadays, art adorns nearly every corner of Downtown Reno, from the massive murals sprucing up casino parking structures, to a long trail of sculptures, many of which have retired to Reno after stints dazzling Playa-goers at Burning Man, like the iconic BELIEVE sculpture at Reno City Plaza.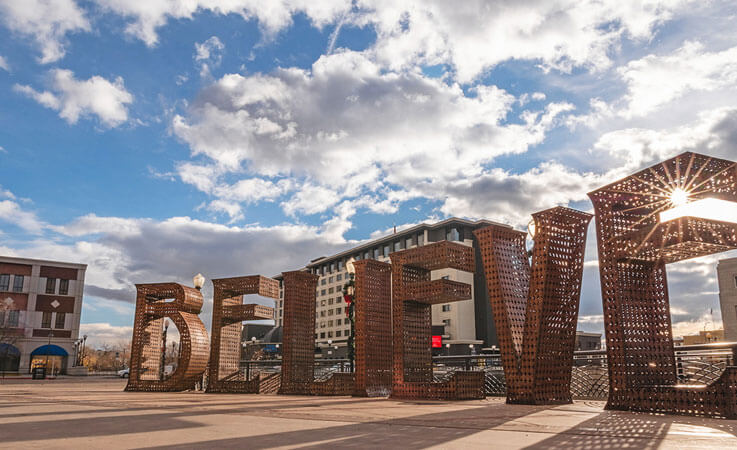 Surrounding blocks reveal parks, local theatres, the chic boutiques housed in The Basement of the newly reopened old U.S. Post Office building, the cafes and trendy taverns of California Street, the hands-on art and maker spaces down Dickerson Road, and cultural institutions like the Nevada Museum of Art.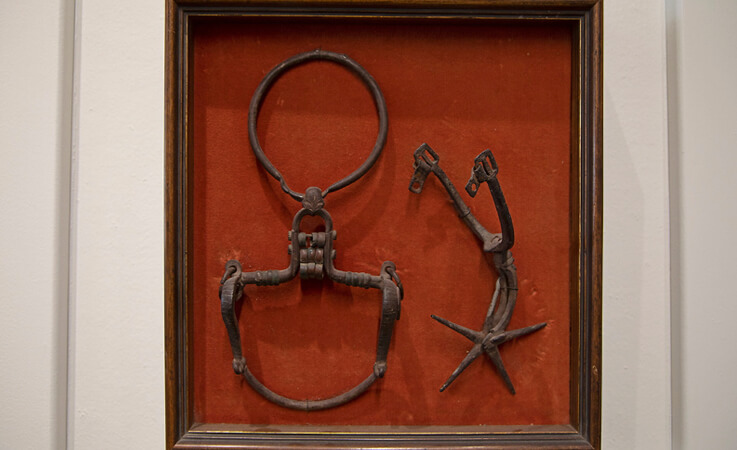 MidTown Reno
And then there's MidTown. Here, in Reno's hippest district, the pulse of this town's revivalist spirit beats good and loud. Full of quirky stores, score-filled vintage shops, swanky bistros and cocktail havens, but also plenty of rockin' music venues, beer halls, tattoo parlors, and ever-changing murals adorning nearly every brick. This formerly—shall we say—grittier, mid-century district feels at once fresh and alive, yet also carefully intent on preserving just enough spunky edge to hold onto its street cred.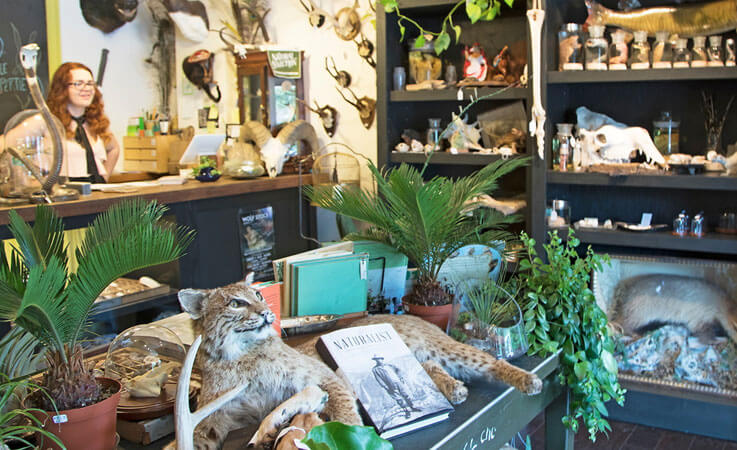 But that's just it. Instead of bulldozing the past to "get with the times," like countless other towns have mistakenly done, Reno leverages its old-school charm to make the "right now" feel that much more authentic. The result? On any given day or night these days, the biggest dilemma Reno-ites usually face is choosing which thing NOT to do.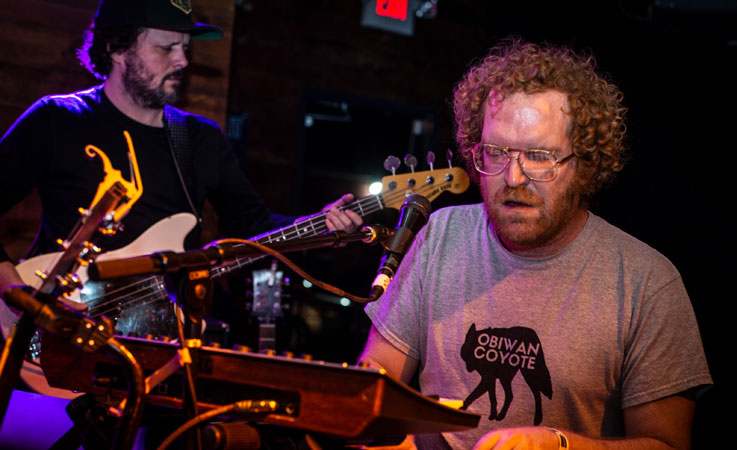 So what do you think—not a bad place to end a Free-Range Art Highway road trip, right? We didn't think so.