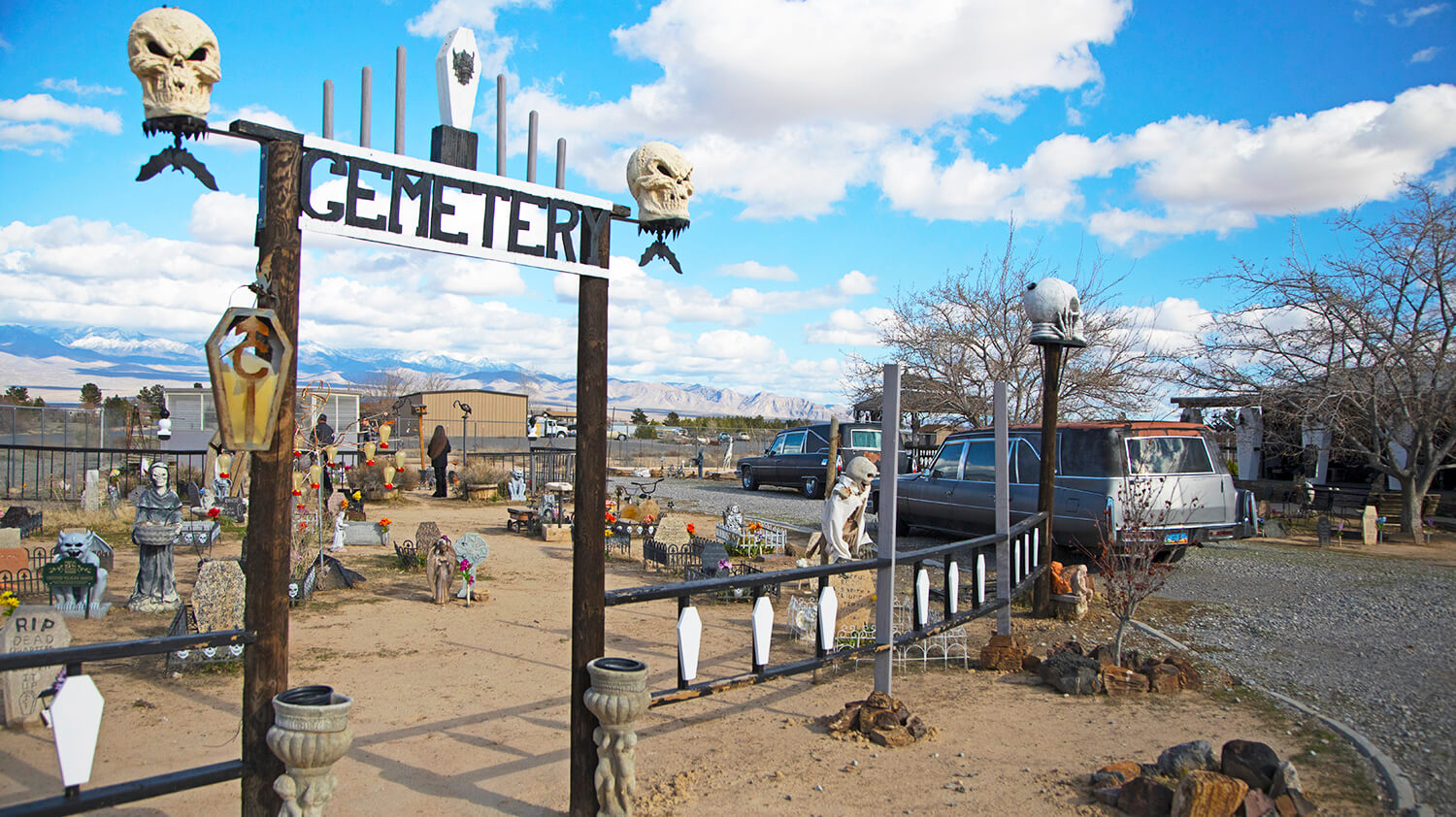 Paranormal Nevada: Our Favorite Haunts
We don't bill Nevada as "The Weirdest, Wildest West" for nothing. Between multiple haunted hotels, mannequin cities built just for atomic bombing, and a little ol' government facility by the name of Area 51, the Silver State is a hoppin' hotbed of otherworldly experiences. Go supernatural sightseeing with this list of spooky sites, and prepare to get your paranormal on.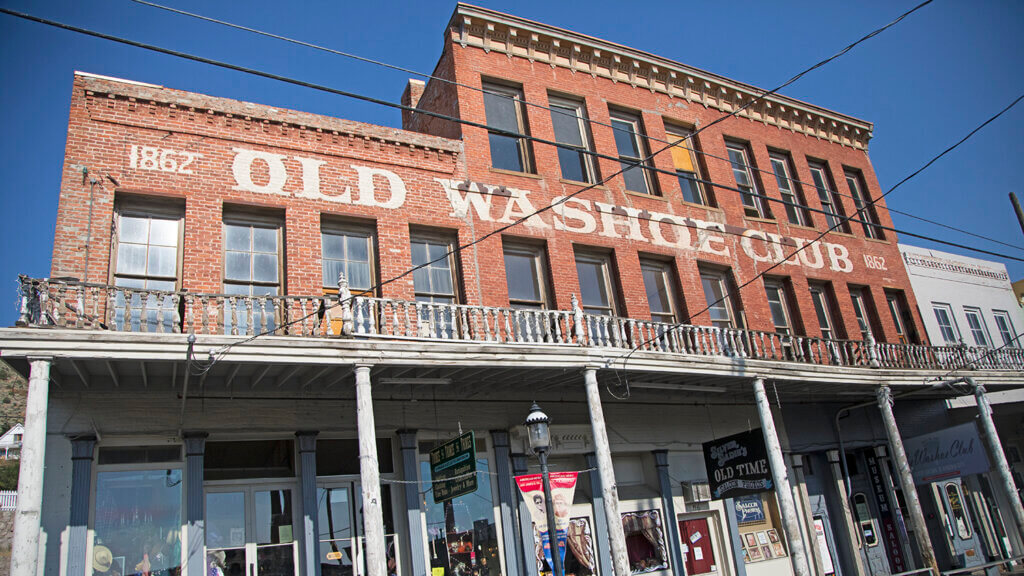 MHP: Most Haunted Places
You say "haunted Nevada," we say Virginia City. Sure, we try not to play favorites, but this town jumps right to the top of the list when it comes to (probable) ghosts per square inch. Take your pick of which ways you wanna get freaked out – for starters, guests of the Silver Queen Hotel & Saloon regularly report hearing loud footsteps on a wooden floor (in a fully carpeted inn) along with sightings of Rosie, the lady of the night who took her life in Room 11 back in the late 1800s.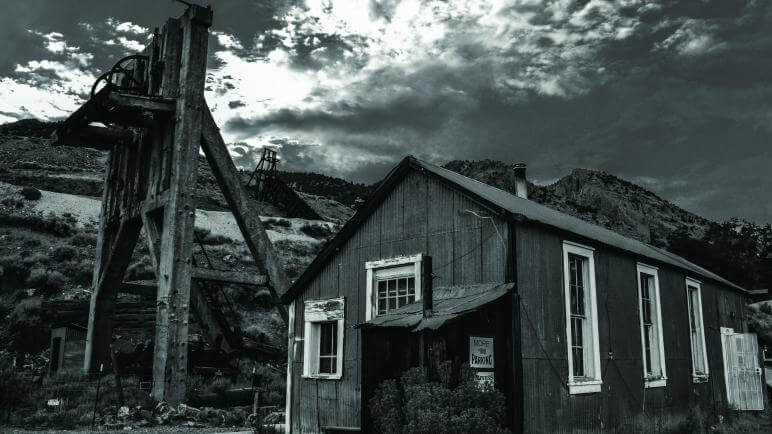 Over at the Gold Hill Hotel & Saloon, paranormal enthusiasts travel from near and far to seek the spirits of miners who perished in one of the deadliest mining accidents in Nevada, right behind the property.
And believed to be most haunted of all, The Washoe Club & Haunted Museum ups the scare factor with an actual crypt, which is only one reason Travel Channel's Ghost Adventures and SyFy's Ghost Hunters keep coming back. Brave enough to stick around for an overnight investigation?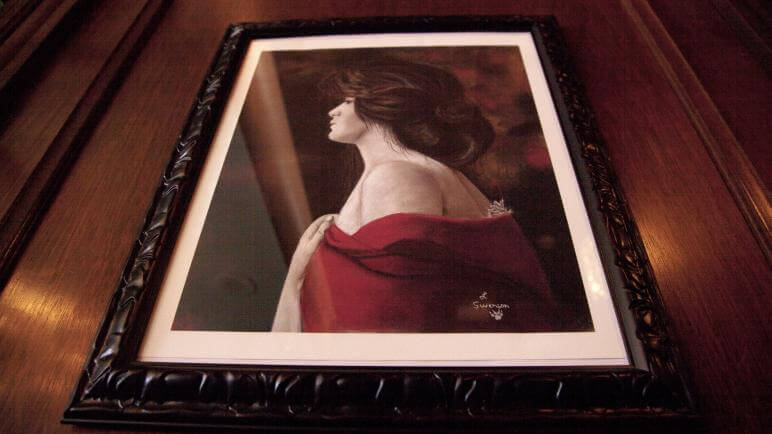 Boo-k a Room
There are other spots for spirited sleepovers, too. Tonopah's Mizpah Hotel is routinely voted THE most haunted hotel in America, thanks in large part to the Lady in Red. Just down the street from the Mizpah is The Clown Motel, home to literally thousands of clowns and a handful of rooms that may leave you sleeping with the lights on (and not always by choice).
Three hours east is the Overland Hotel & Saloon in Pioche, which has also welcomed Ghost Adventures (spoiler alert: they did indeed successfully interact with spirits here).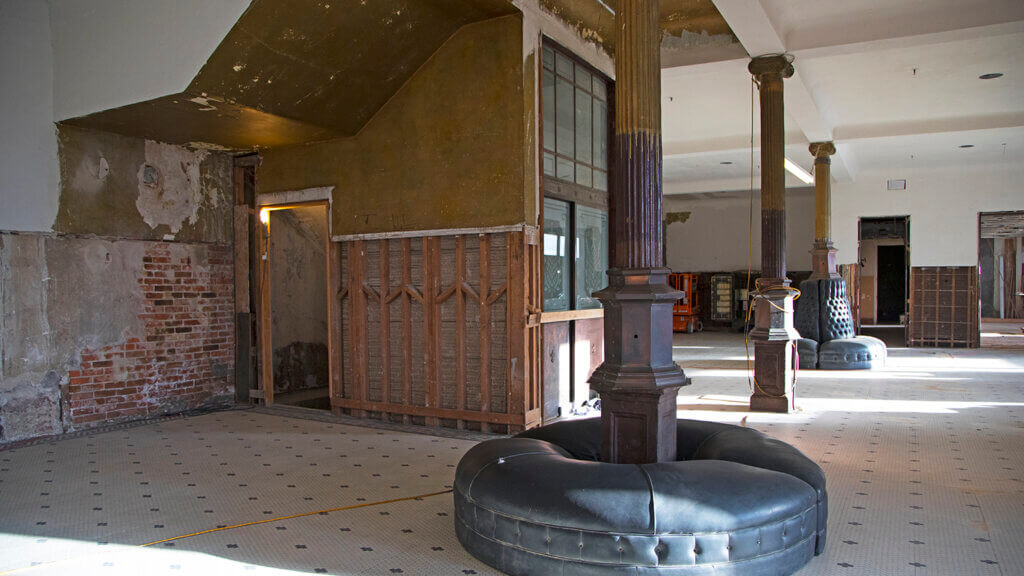 And it just might be for the best that you can't actually stay at the Historic Goldfield Hotel – if the ghosts of Elizabeth, the crying mother, and "The Stabber" aren't enough to send you packing, knowing that some paranormal experts consider the property to be a portal to the underworld aaaabsolutely will.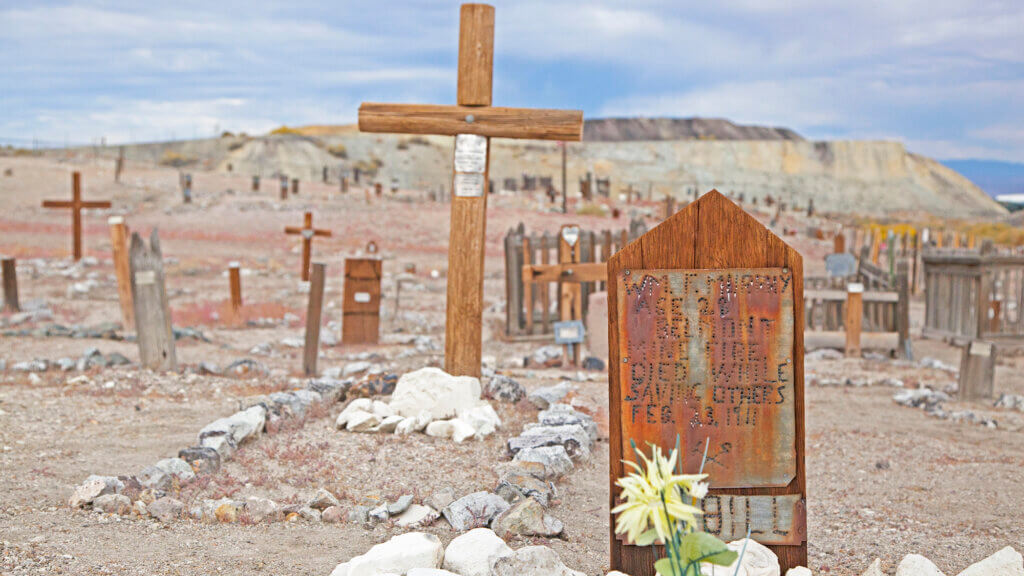 Grave Expectations
Pair a spooky stay at any of the accommodations above with a visit to the towns' historic cemeteries. The Clown Motel is right next door to the Old Tonopah Cemetery, which has a downloadable walking tour and map so you can introduce yourself to its permanent residents (if you don't encounter their spirits at numerous local businesses first).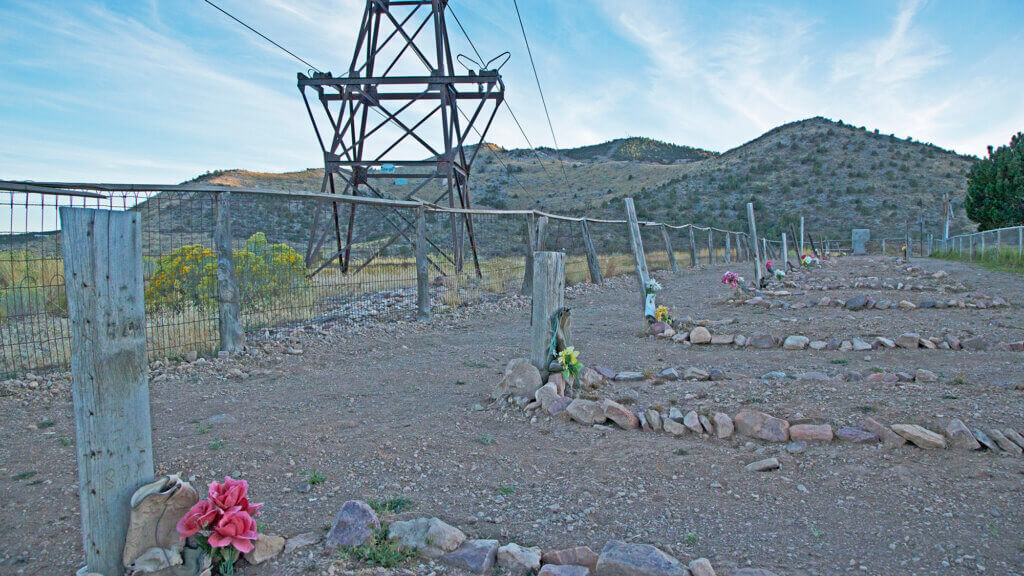 Boot Hill Cemetery is a must when you're in wilder-than-Tombstone Pioche, too – 72 people were buried with their boots still on before someone actually died of natural causes.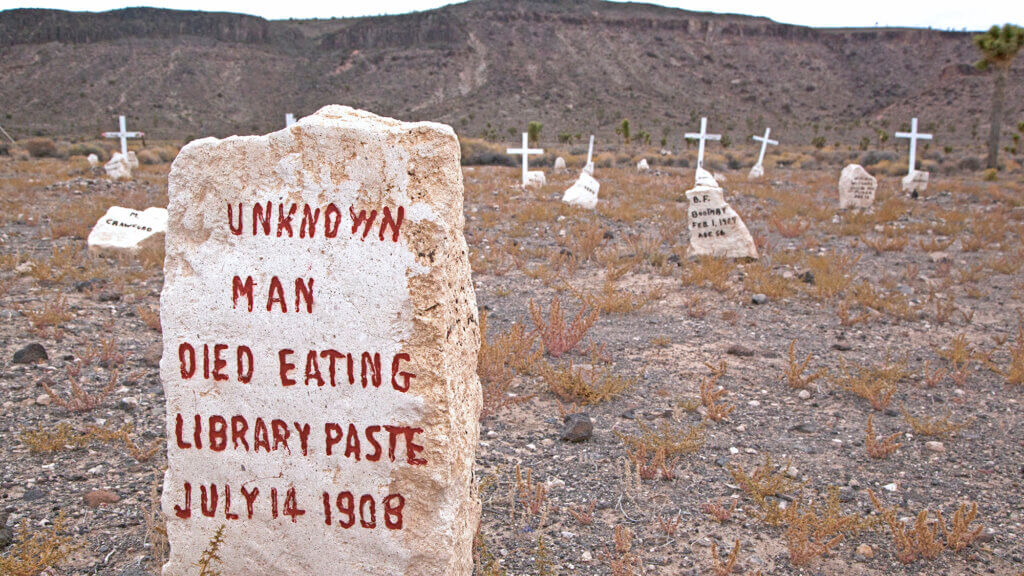 While both of these burial grounds have their fair share of fascinating grave markers, Goldfield Historic Cemetery edges 'em out with wish-I-knew-the-story-behind-this inscriptions like "Unknown Man Died Eating Library Paste" (can't forget about the town's "Official Ghouls," either).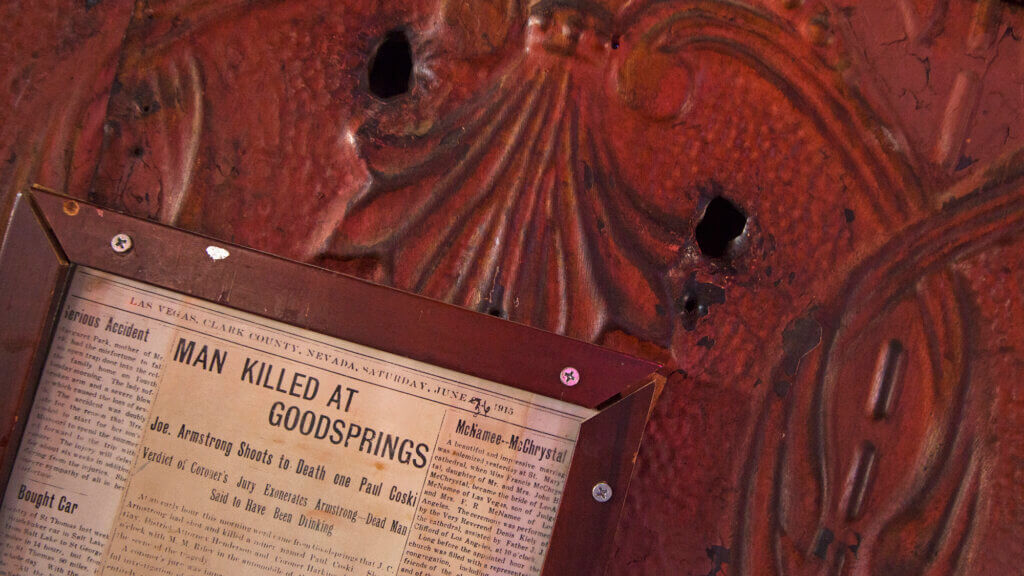 One Spirited Saloon
Belly up to the bar inside Goodsprings' Pioneer Saloon, one of the oldest watering holes in the Silver State. We recommend chowing down on an as-seen-on-Food-Network Ghost Burger while marveling at the cigar burns left by legendary actor Clark Gable as he waited for news about his wife, equally legendary actress Carole Lombard, and her nearby plane crash. If you stick around long enough, you may see Carole yourself, or the specters of a prospector and the card cheat who died from the bullets that left still-visible holes in the building's stamped tin walls.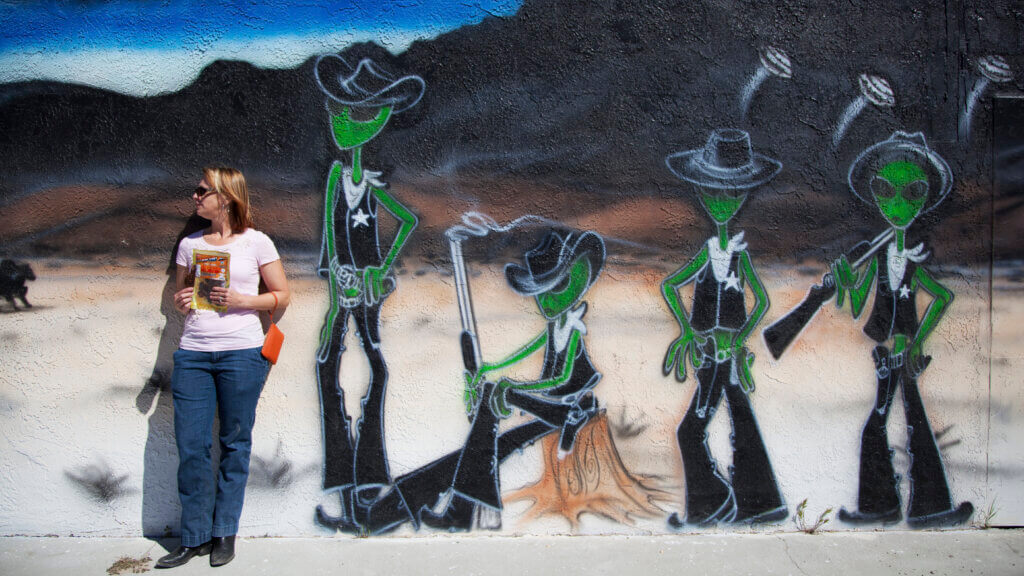 Alien Adventures
Ghosts aren't the only ones having a paranormal party in Nevada. Aliens have been part of Silver State lore for as long as we can remember, in no small part to Area 51 sitting smack dab in central Nevada. Pilot your vessel down the Extraterrestrial Highway for as-close-as-you-should-get exposure to this most mysterious desert secret.
Travel Nevada Pro Tip
Don't be a space invader! Area 51 is guarded by some of the heaviest military security on Earth or anywhere else. Be sure to obey all posted signs and don't even think about trespassing (let alone "storming"). You will be caught and you will be prosecuted. And let's be real, no selfie is worth that kind of headache.
For evidence of extraterrestrials, let the locals fill you in on what they've seen and heard at the Little A'Le'Inn (get the Alien Burger and a slice of pie) and the Alien Research Center (loaded gift shop fronted by a larger-than-life metal figure).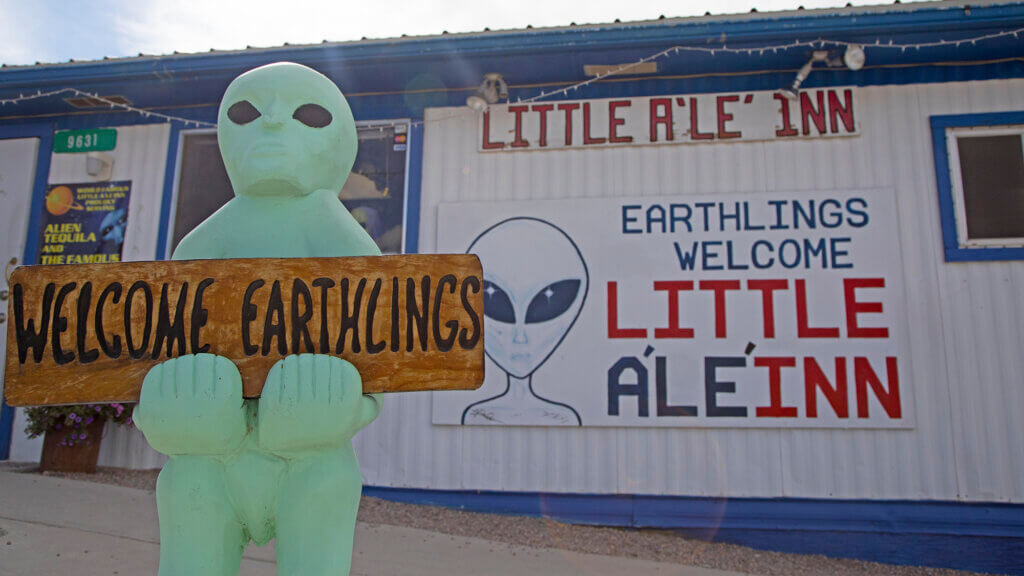 E.T. Fresh Jerky has the beefy #NVRoadTrip fuel you need and a cowboy alien mural begging to be plastered all over your Instagram.
On the other side of the military base, in US-95's Amargosa Valley, the Area 51 Alien Travel Center offers a café and emporium offering up alien-themed everything, from tank tops to bottles of booze. As far as neighboring businesses go, don't miss the "World's Largest Firework" at the Alamo Fireworks Megastore next door, or the less reputable one that offers adults a free tour you won't find anywhere else in America – guaranteed.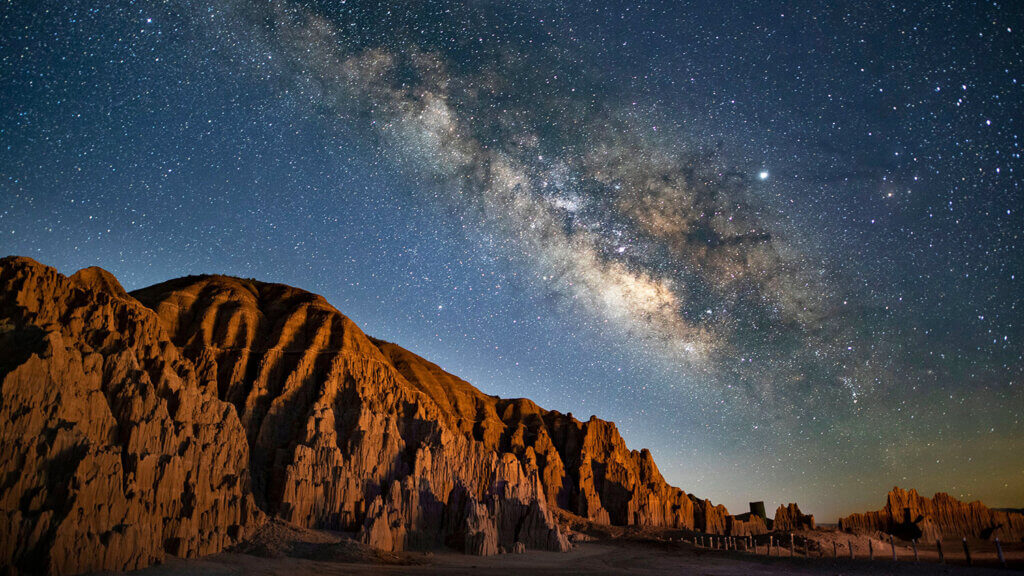 Search The Skies
Nevada has some seriously dark skies, portions of which have even been recognized by the International Dark-Sky Association. Direct your gaze upward and see if you spot any UFOs in:
Travel Nevada Pro Tip
Keep your eyes peeled for unusual objects making turns at 90 degree angles, showing off speed bursts, or outright stopping in the skies above you. And even if our antennaed friends escape you, the stargazing will dazzle you.
Let's Get Weird
Here in the Silver State, the unusual is our usual. And if you get fired up for oddball pit stops and unconventional history, we have you way more than covered. For eerie artifacts (like the world's allegedly most haunted object) tied to paranormal experiences, look no further than Zak Bagans' The Haunted Museum in the heart of downtown Vegas.
Have a blast at the National Atomic Testing Museum, which digs deep into Nevada's unbelievable atomic past. If you're quick with a calendar (and can pass a background check), pair that with a Nevada National Security Site tour. It'll get you up close and personal with majorly mind-blowing atomic points of interest like the Apple-2 Houses – the staged-like-they-were-lived-in "residences" for JCPenney-dressed mannequins that withstood the first nationally televised nuclear test.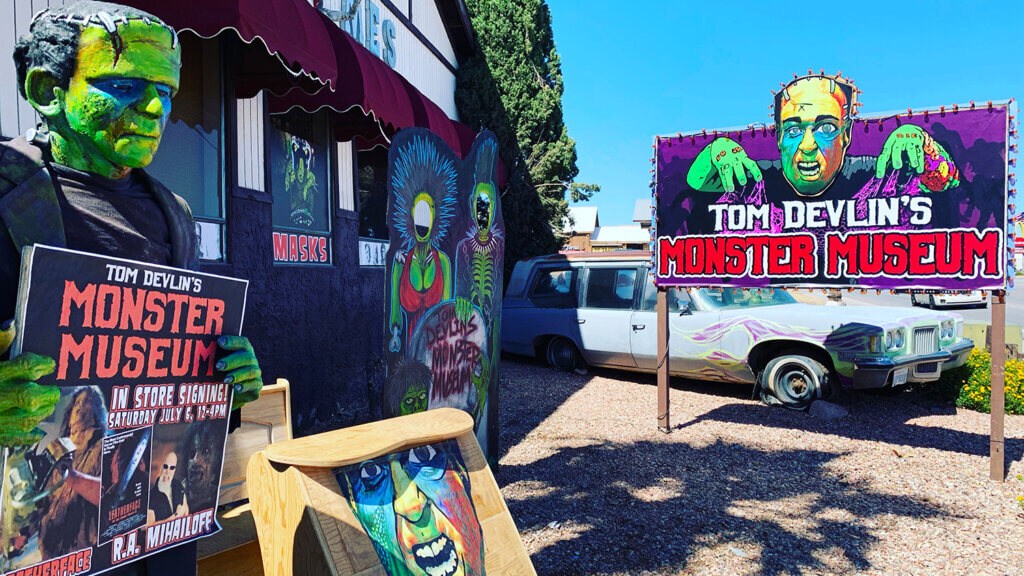 Over in Boulder City, it's a graveyard smash at Tom Devlin's Monster Museum, which celebrates the art and history of special makeup effects and horror movie legends by way of props, memorabilia, and creature suits. Pop by The Flying Saucer and get the inside scoop on Area 52 while you're in town.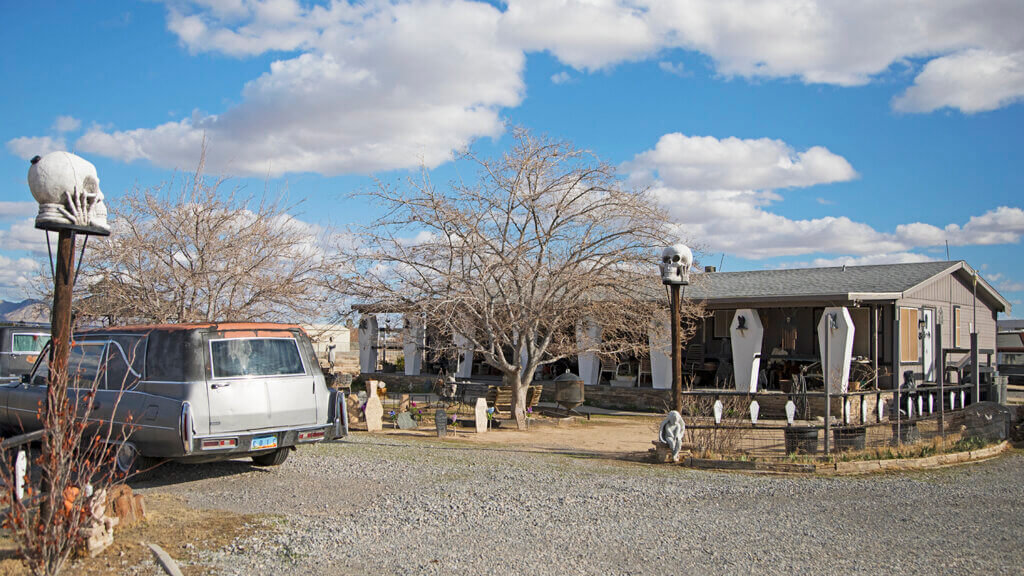 Last but nowhere near least, get yourself to Pahrump for a by-appointment-only tour of Coffinwood, a residence turned business and roadside attraction run by a lovely couple with an affinity for coffins (no bones about that). And relatively just up the street in Beatty is the Goldwell Open Air Museum, an outdoor desert art park where you can mingle with larger-than-life sculptures, including the "Ghosts of Goldwell."
Want more #WeirdNevada? You got it. Find out about Big Bovine, the International Car Forest of the Last Church, the micronation of Molossia, and more.
If you ain't afraid of no ghost towns, start scheduling your weekends for seven day trips near Reno or eight day trips from Las Vegas.
Get Inspired
Related Stories