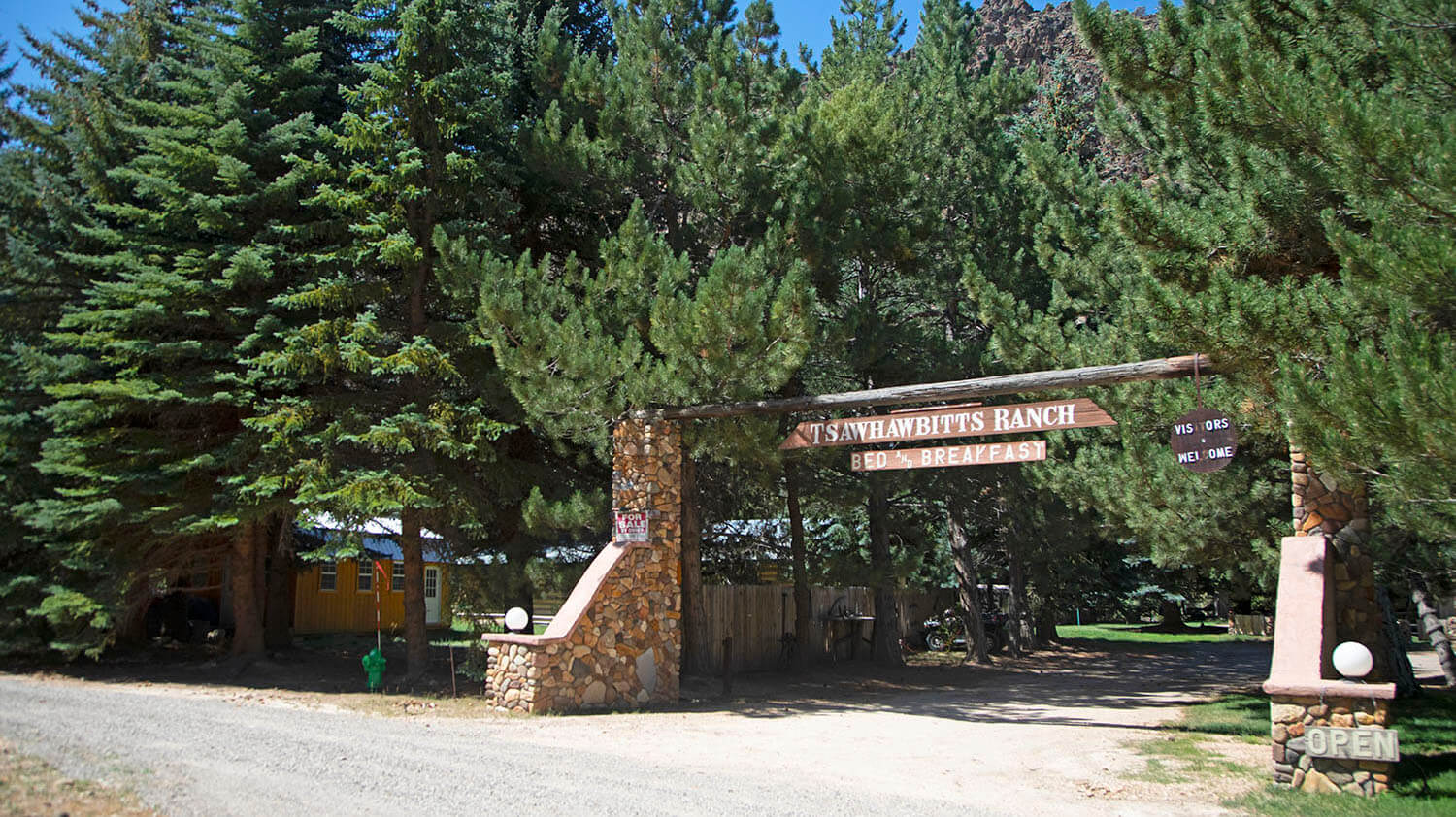 Tsawhawbitts Ranch Bed & Breakfast
There's no better way to drop a gear and disappear into the spectacular Jarbidge Wilderness Area than overnighting at a cozy bed and breakfast right in the heart of it all. Enticing road trippers off the highway and into historic Jarbidge, the Jarbidge River-side Tsawhawbitts Bed and Breakfast is the ideal way to get a taste of northeastern Nevada's alluringly rugged qualities while basking in modern creature comforts the B&B so luxuriously provides.
Pronounced like TUH-suh-HAW-bits, this Uncommon Overnighter is nestled on the north edge of Jarbidge, perched on the banks of the Jarbidge River. Settle into your cozy room, then stroll Jarbidge's main drag to explore other great stops, like two of our fave Sagebrush Saloons at The Outdoor Inn and Red Dog Saloon, the Jarbidge Trading Post, Nevada Glassworks LTD, and the Historic Jarbidge Jail and Community Hall. Once you've gotten to know this living ghost town, toss a line in the Jarbidge River to try you luck at hooking Redband Rainbows, Brook Trout, and the elusive Bull Trout.
For the most up-to-date info on rates, availability and securing your reservation, be sure to get in touch with the TSawhawbitts B&B directly at (774) 488-2338.
This Location: