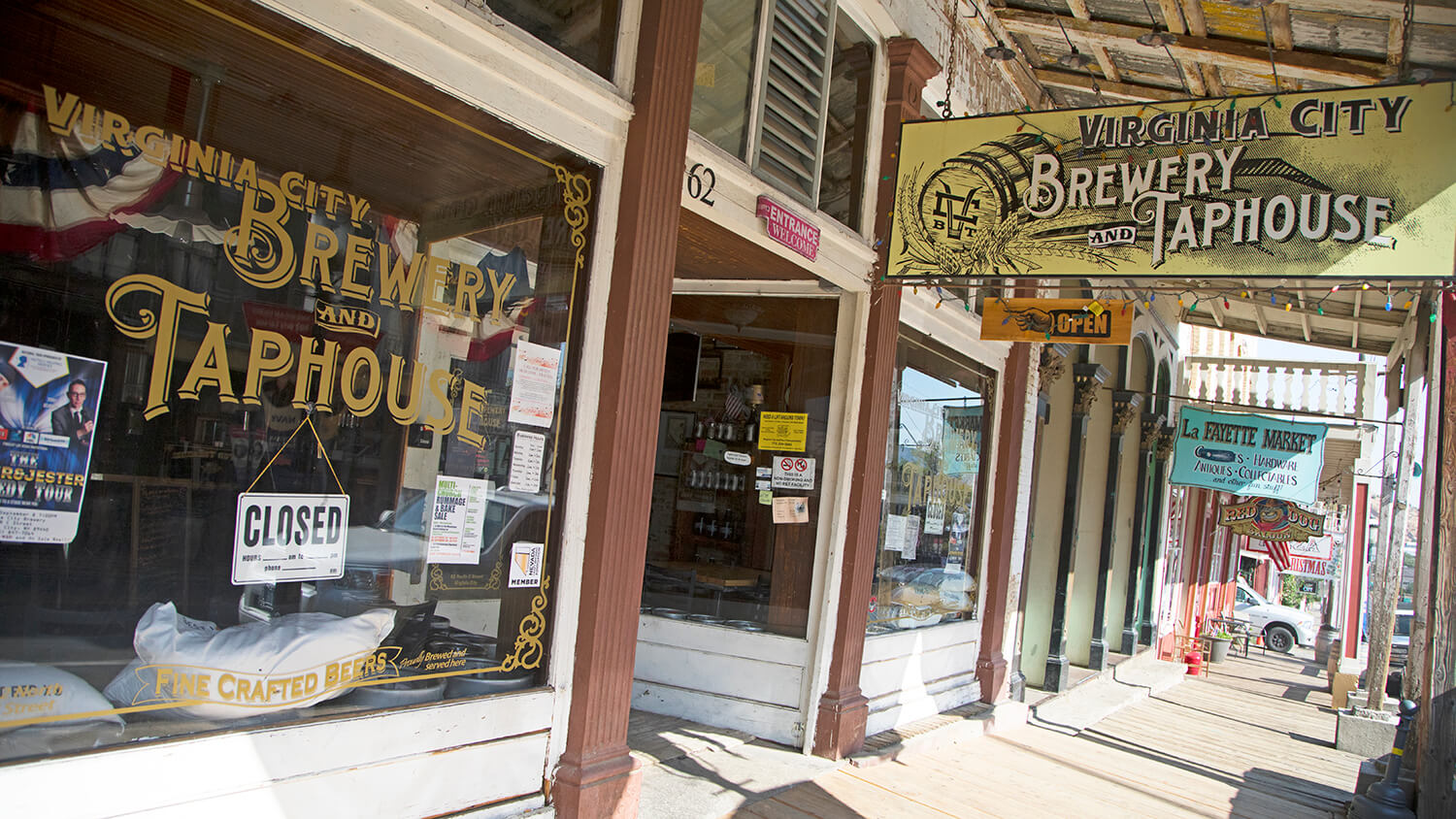 Virginia City Brewery & Tap House
Virginia City's deep, rich history is a perfect setting for our Brewery as it's located in the same town that originated brewpubs in the state of Nevada. Cheers to Virginia City for leading the way! The Virginia City Brewery and Taphouse follows a long line of historical brewers in this city. 1860 saw the first brewery in the state: the Carson City Brewing Company. After this Brewery pioneered the way, it was followed by several local Virginia City Breweries, such as: The Pacific, the Californian, Washington, Bavaria, Virginia City Brewery, The Philadelphia, The Nevada, The Union Brewery, and several more. During the mid-1860's thru early 1900's the breweries slowly dissolved, as the mining industry slowed and population dwindled.
Our building was built after the great fire of 1875, that was responsible for leveling most of Virginia City to the ground. It was first a restaurant bakery in the 1880's and eventually a grocery store in the 1930's-1960's and was a gift shop when we acquired it in 2014. We cleaned up the entire interior and modified the entire inside of the building to accommodate a 15BBL brewing system, and a Bar. The original brick interior and structure remained, as did the original cooler from the 1930's that we now use to store kegs. We have 4 – 15BBL fermenters, 1 – 15BBL Brite, 1 – 15BBL Brewhouse system that runs on steam, in our 1,300 sqft facility.
Virginia City Brewery and Taphouse is the first brewery to operate in this historical town since 1995. We are proud to be brewing in this beautiful, spirited, historical and independent town. We seek to embrace those same qualities in our beers. Our brewmaster, Richard Weathers has some great recipe favorites but he also is continually looking at seasonal offerings and interesting new flavor blends. We invite you to visit and stay for a spell, to enjoy fresh locally made cold draft beers, made with a firm commitment to quality flavor.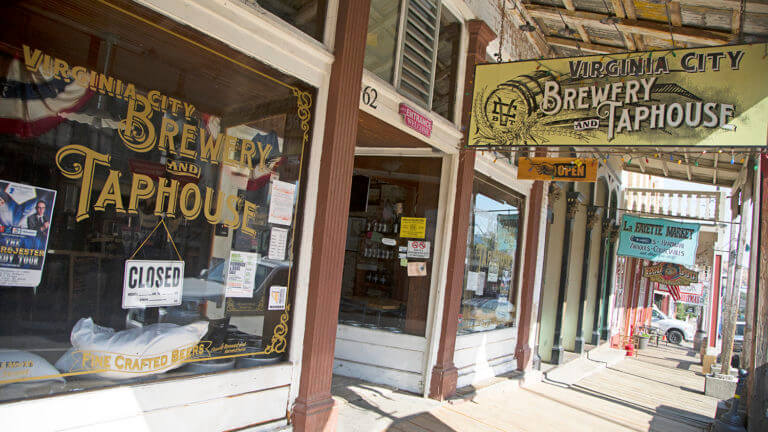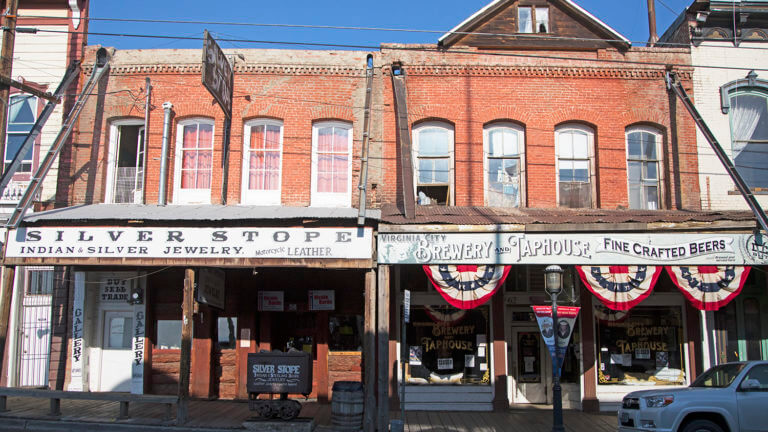 This Location: