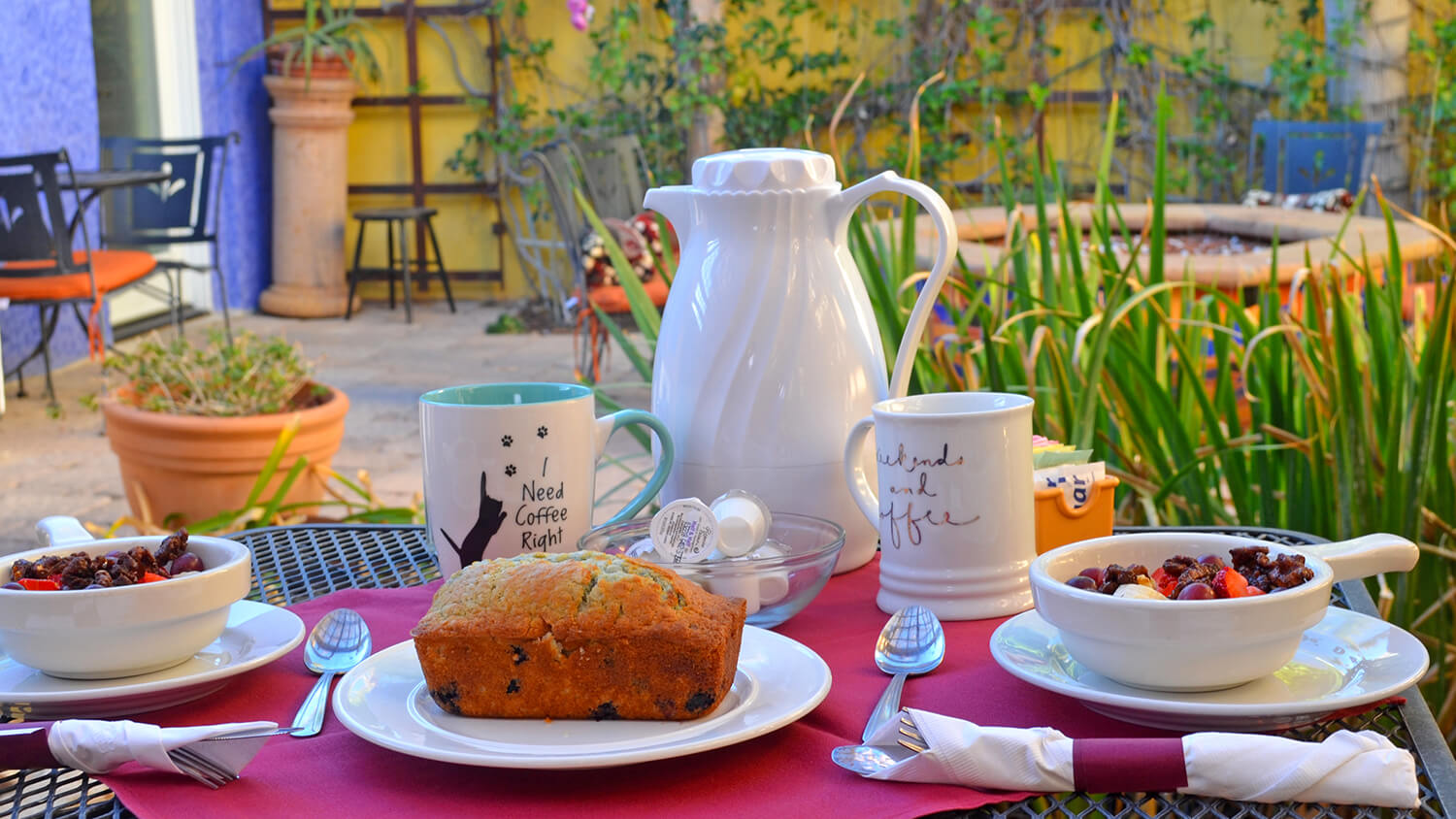 While exploring Boulder City's captivating Historic District, be sure to swing by Milo's Cellar & Inn for a solid dose of unique luxury. A favorite among locals and visitors alike, any time spent at Milos – whether it be for a meal, sampling from the robust wine selection, or an overnight stay – will be an experience you won't soon forget.
MILO'S CELLAR & RESTAURANT
The Restaurant Milo's Cellar is a culinary combination of a bistro in Paris, a Taverna in Santorini and a Roadside Pub in New Zealand. Featuring a delicious menu of daily specials, soups, salads, sandwiches, platters and desserts. Milo's Cellar & Restaurant features a thoughtful Daily Menu sure to accommodate everyone's palette, and if you're not quite hungry enough for a full meal, opt for a range of lighter options that pair well with their extensive wine, beer, and specialty cocktail lists. Milo's also boasts a Happy Hour Tapas Menu from 3:00 to 6:00 PM daily featuring items like Bacon Wrapped Scallops with Mango Puree. Milo's is also equipped with a satisfying dinner menu, with more bistro-style options, with items like Chianti Braised Boneless Short Ribs. Whether you're looking for a full meal, or grabbing a quick bite, Milo's is an ideal destination to kick back and relax after a day of exploring historic Boulder City, or adventuring at Hoover Dam and Lake Mead.
MILO'S WINE BAR
If there's one thing they love at Milo's, it's wine! Offering more than 350 varieties of vino, each offering has been hand selected by their in-house Master Sommelier. Furthermore, Milo's entire serving staff has been educated on what pairs best with food selections for guests who would like a recommendation. Select a bottle, or enjoy something new and exciting from the "by the glass" offerings, which is refreshed several times each month. Milo's also offers wine tastings, or a "Flight Plan", featuring a 3 oz. sample of any three wines on the "by the glass" menu. #MiloWino
Wine not to your liking? Perish the thought! But for those occasions when an ice cold ale, lager, cider, ginger beer, etc. will hit the spot, Milos has you covered with options ranging from Anchor Steam to Pilsner Urquell and everywhere in between! If a mixed drink is more of what you're after, Milo's whips up a mean sangria, and offers a range of drink specials throughout the week.
MILO'S INN AT BOULDER
Nestled above the Milo's Cellar & Restaurant is the beautiful Tuscan getaway of Milo's Inn at Boulder – the only bed and breakfast located in Historic Boulder City. This tranquil escape has a shared courtyard featuring a waterfall koi pond, a fire pit, barbeque, microwave oven, wine vines and flowers.
Milo's Inn at Boulder consists of four non-smoking, pet friendly guest rooms with custom oversized queen beds featuring luxury 1,000 thread count lines, overstuffed pillows and down comforters surrounded by rich, handcrafted cherry cabinetry.
Each room is elegantly appointed with amenities including gas log fireplaces, private restrooms, LCD televisions, bistro tables for two and dual Jacuzzi jetted tubs or spacious walk-in showers. The four themed rooms include Chianti on the Courtyard, Beaujolais on the Courtyard, Tuscany Hideaway and Bordeaux Hideaway. Each are thoughtfully decorated, and incomprehensibly comfortable and clean, each with their own slight differences. No matter which room you land on, all are sure to redefine a luxurious bed and breakfast experience.
SPECIAL EVENTS
Are you looking for an intimate and elegant venue for your Boulder City wedding reception or rehearsal dinner? Or perhaps you're searching for a private location for a birthday party or family reunion… For any special events, call Milos directly to hear about full catering and bar service designed to comfortably accommodate parties of 20+.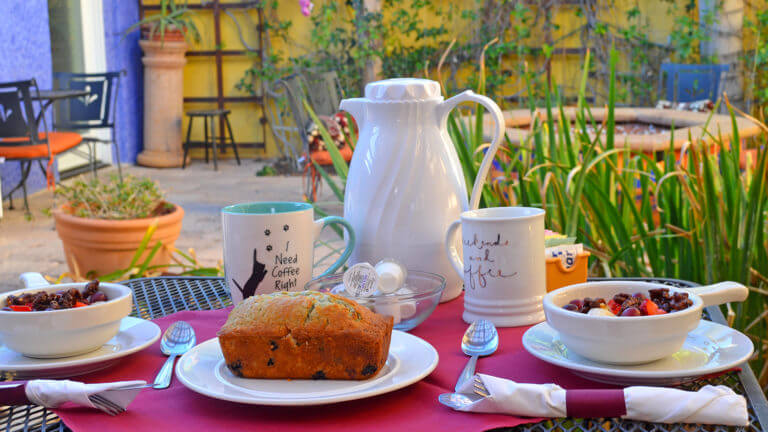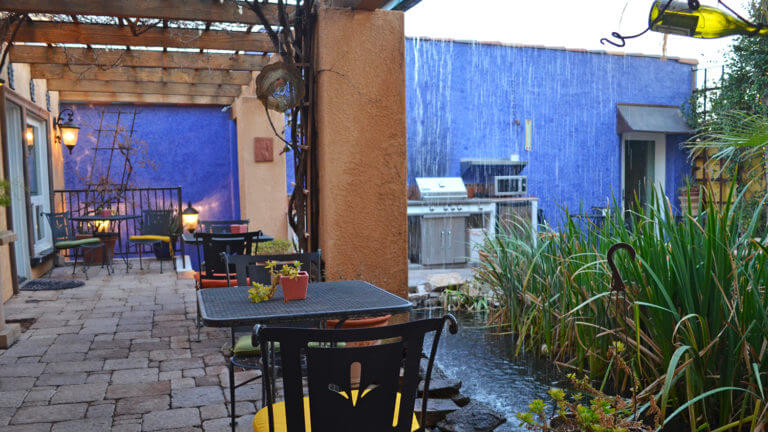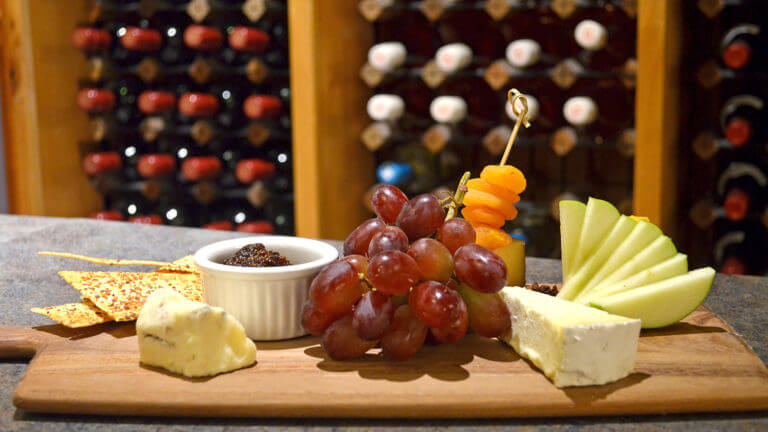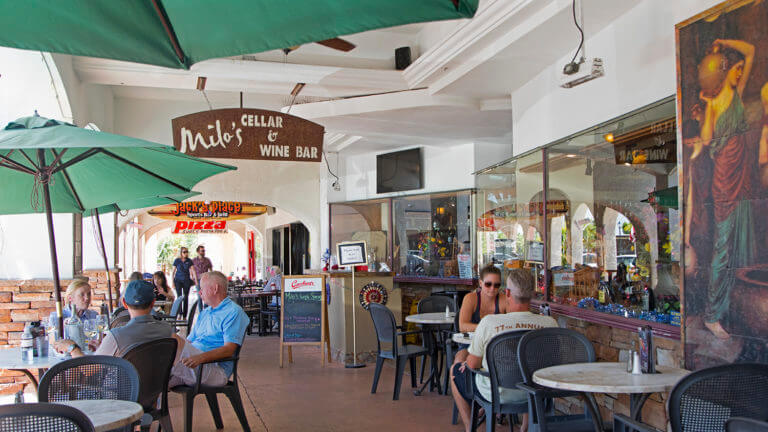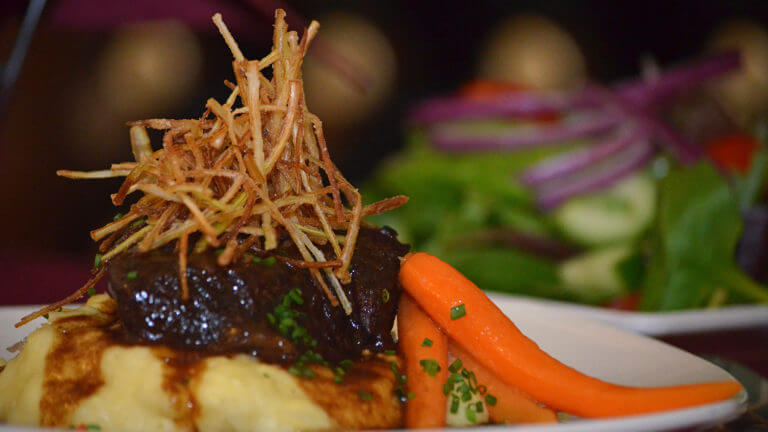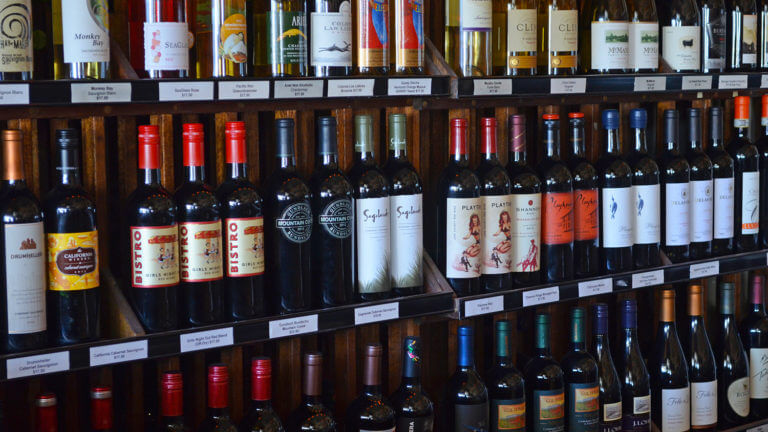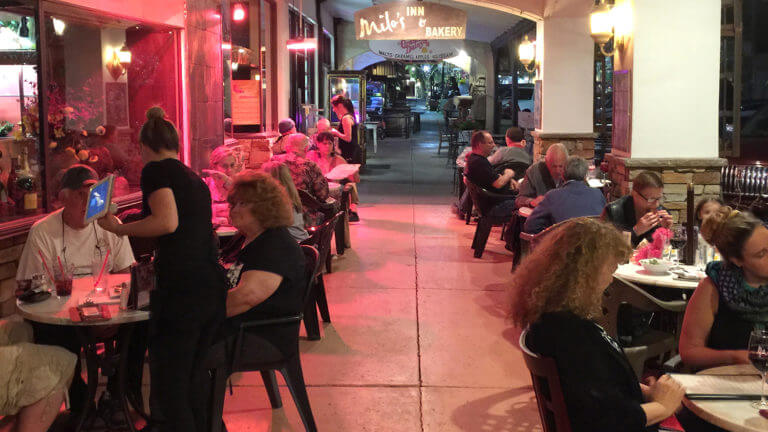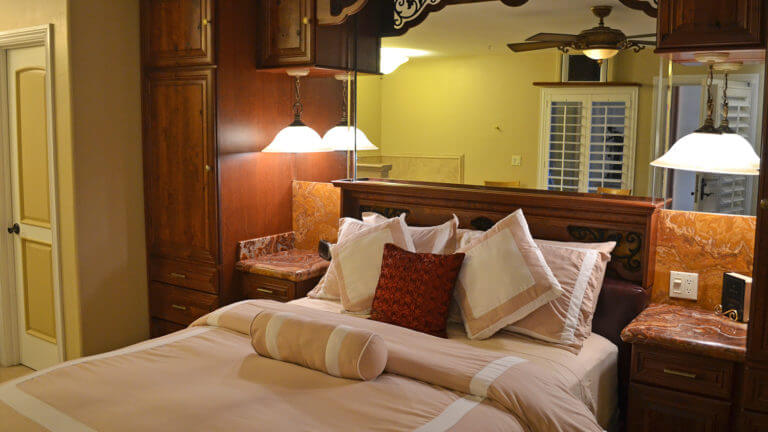 This Location: