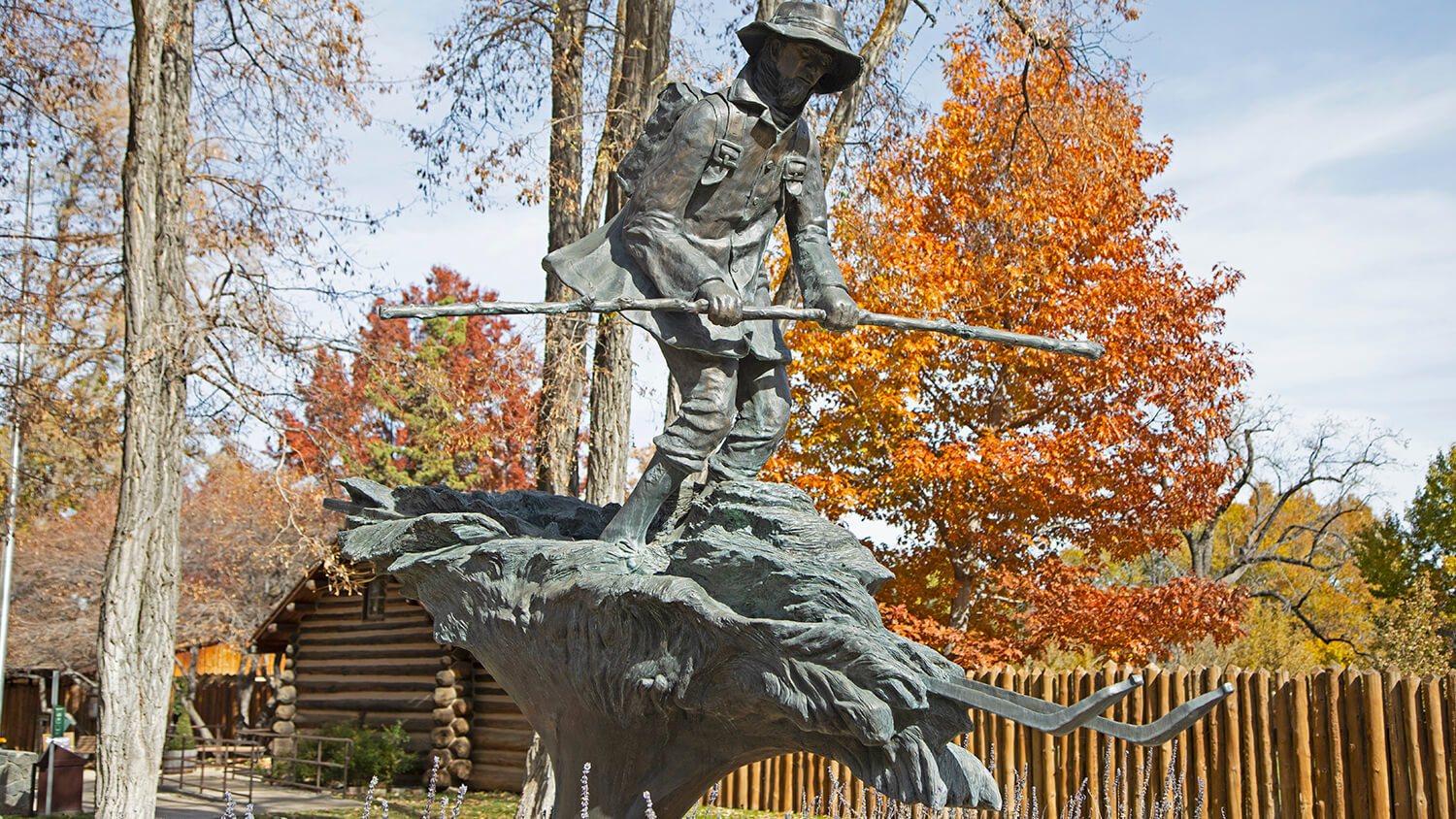 LEGENDARY NEVADANS: John "Snowshoe" Thompson of Genoa
Imagine climbing countless flights of stairs for three consecutive days with little rest and a 60-pound pack on your back to boot. This is the level of rigor Carson Valley legend John A. Thompson endured on each of his expeditions while delivering mail from Genoa to Placerville, California for nearly 20 years in the mid-1800s.
Better known as "Snowshoe" Thompson, he immigrated to the United States from Norway with his mother in 1837, initially settling at Fox River in Illinois. After moving throughout the Midwest, Thompson began to yearn for the mountains like those he once skied in Norway. The West further piqued Thompson's interest during the California Gold Rush of 1849.
Settling in Putah Creek in the Sacramento Valley, Thompson worked on the first Norwegian-owned ranch in California. In January 1856, Thompson heard of the difficulties transporting mail across the treacherous Sierra Nevada, where snowdrifts often approached 50 feet. After the first snowfall of the season, nearly all communication was cut off between Sacramento and Salt Lake City.
He was concerned and responded to an advertisement in the Sacramento Union that pronounced, "People to the lost world; Uncle Sam needs a mail carrier!" He immediately made a pair of 10-foot-long, 25-pound oak snowshoes and set out for Placerville. Norwegians used snowshoes for winter transportation on a regular basis (Norwegian "snowshoes" are what most people consider to be today's version of Nordic, or cross-country, skis).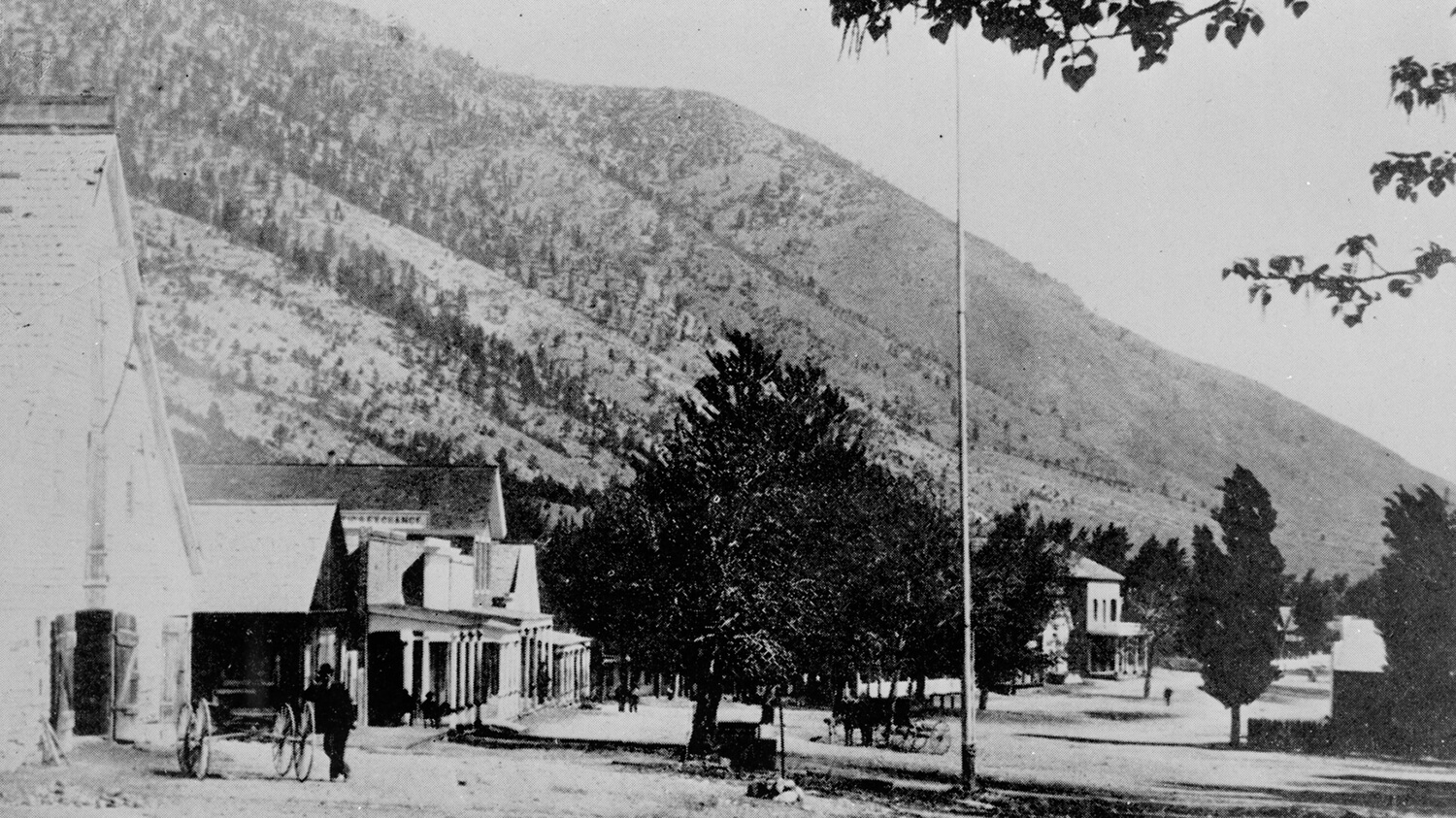 Thompson approached the Placerville postmaster, Mr. Thatcher, to apply for the job and was surprised when Thatcher informed him of the woes of previous mail carriers assigned to the route. Thompson told Thatcher of his innovative snowshoes and navigational techniques, and Thatcher offered him the job, grateful someone had the courage to take it on. Thatcher told Thompson to see the Genoa postmaster about compensation. After inquiring, the Genoa postmaster, S.A. Kinsey, told Thompson that despite the fact that everyone greatly appreciated his efforts, the United States government was in charge of his pay rate and that a contract must be instated before he could collect payments.
Thompson's personal interest concerning timely mail delivery helped him overlook the major issue of not receiving payment for his efforts. During his residence at Putah Creek, Thompson's mother passed away in the Midwest, but he received the news months later due to bad weather conditions on the mountain passes.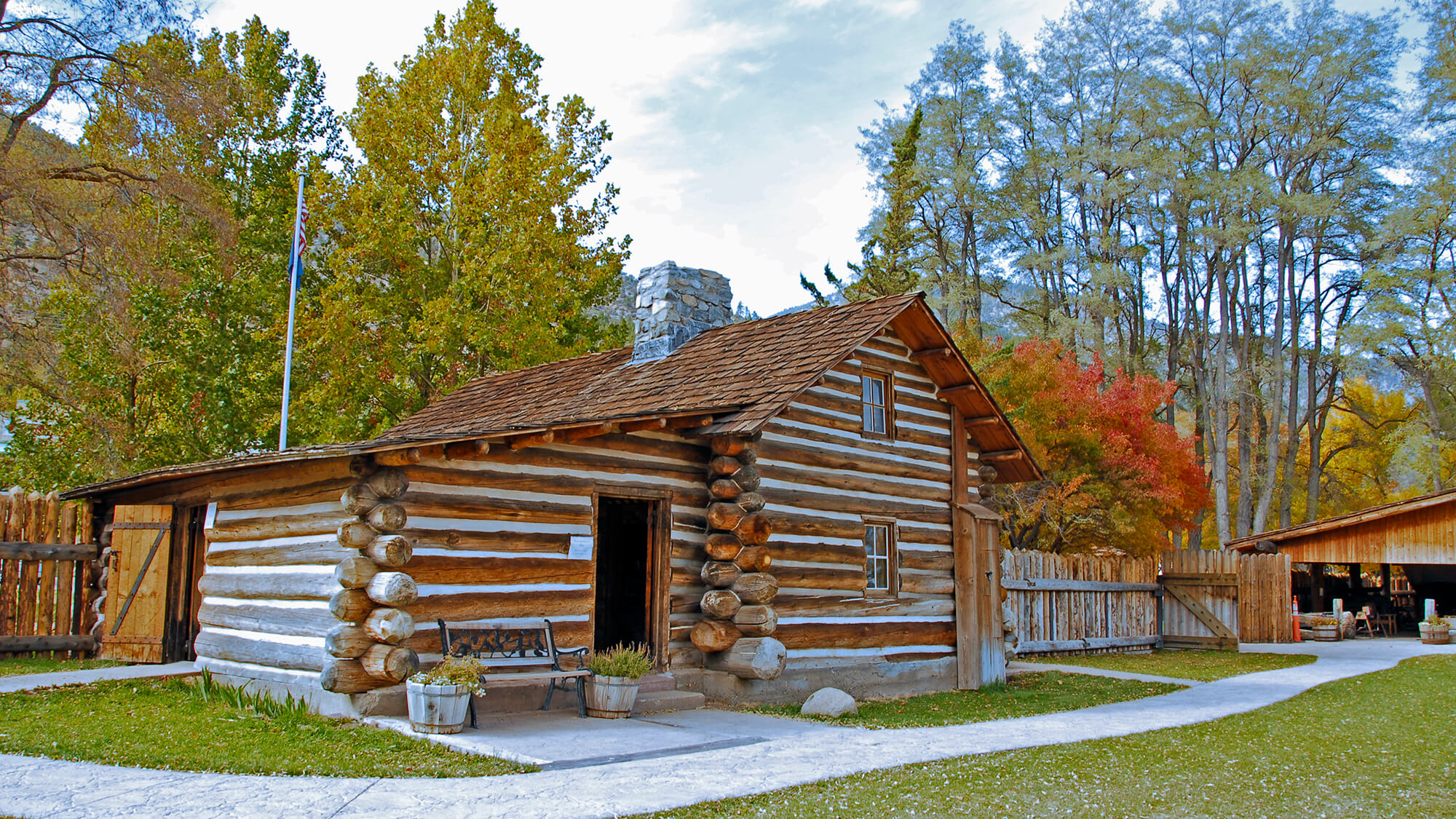 In 1856, Thompson set out on his first mail trek. The route ran from Nevada's first settlement in Genoa (formerly Mormon Station) to Placerville, a 90-mile journey. He flew down the mountains at a whopping 60 mph, conquering 7,500-foot passes and enduring 80-mph winds. Thompson was routinely spotted zipping down the mountain in his mackinaw jacket and wide-rimmed hat with a charcoal-covered face to prevent snow blindness.
He carried a long pole that he held horizontally across his chest, which helped him balance and aided his movement through the risky snowdrifts. Thompson dedicated little time to rest, but if conditions were particularly dangerous, he was known to clear snow from a rock and do a Norwegian folk dance to stay warm before moving on. The only personal items he carried were matches, a Bible, dried sausage or beef jerky, and crackers or biscuits. Surprisingly, Thompson never carried blankets, guns, camping gear, or a compass, mainly to lighten his load. Although he was void of important personal gear, Thompson was always willing to bring essential supplies to isolated residents during his return trips. Some of these items included medicine, clothing, books, and tools.
Thompson also played an integral role in exposing the Comstock Lode—Nevada's first major silver strike, which still holds the title as largest silver discovery in the world. On one of his routes, Thompson carried a rock sample from Virginia City to Sacramento to be assayed. It was confirmed that the material was rich in gold and silver—the word spread fast, and the rush to Nevada began. Moreover, Thompson is credited with aiding the establishment of Nevada's first newspaper, Virginia City's Territorial Enterprise, because he carried type case and newsprint on his voyages.
These heroic acts are what got fanatic Bill Bowersock, president of Genoa's Friends of Snowshoe Thompson organization, interested in Thompson. "If it weren't for Snowshoe, the Comstock Lode might not have taken off, there wouldn't have been a mint in Carson City, and Nevada might not have become a state," he says. "He was a linchpin for the Western United States."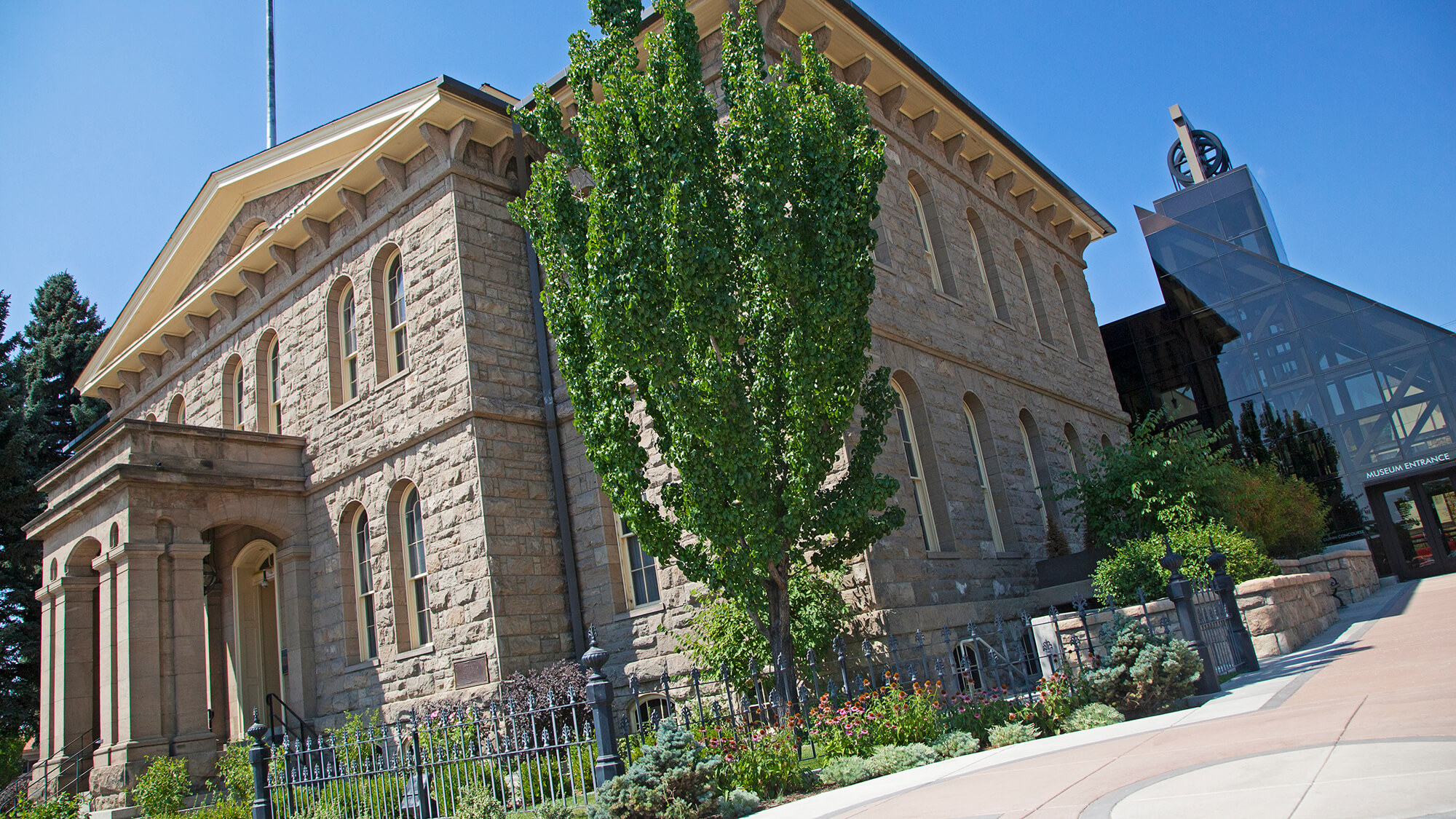 Perhaps one of Thompson's most gallant deeds involved his encounter with James Sisson on Christmas day, 1856. On his way back to Genoa on one of his mail deliveries, Thompson discovered gold prospector Sisson snowbound in Lake Valley. Sisson had been isolated for 12 days in a remote cabin with no supplies except raw flour and was in poor condition—his feet to his knees were purplish-blue from gangrene.
Upon discovering him, Thompson chopped wood, built a fire, and helped Sisson with what little supplies he had before turning back to Genoa for help. Thompson returned with a team of six men who carried Sisson down the stormy mountain by sled. Upon returning to Genoa, local doctors determined that they didn't have the necessary anesthetic to perform an amputation on Sisson. The operation was necessary to save his life, and despite the fact that Thompson had just returned from a full mail run, he—without hesitation—departed for Placerville and then Sacramento to retrieve chloroform. Snowshoe traveled a total of 400 miles in 10 days, and in doing so, helped save Sisson's life.
Throughout his 20-year span of countless deliveries, Thompson took shelter in deserted cabins, was wedged in dangerous snowdrifts, and at one point encountered wolves. He was nearly scalped by American Indians, jumped over 80-foot cliffs on his snowshoes, and slept under the sky at night. Through it all he never failed to deliver the mail. He kept course by following rock formations and trees as guideposts, and at night, he often used the stars as navigational points.
In 1859, Thompson became interested in a diamond-shaped valley near Markleeville, California and, with ranching in mind, claimed 160 acres of land. This was a great deal for him, as his mail services hadn't been turning a survivable profit (during his first winter of delivering mail, he received a mere $23.39; the second he earned $56.83). Thompson still hadn't received a contract from the federal government; this money came from the grateful people he delivered mail to.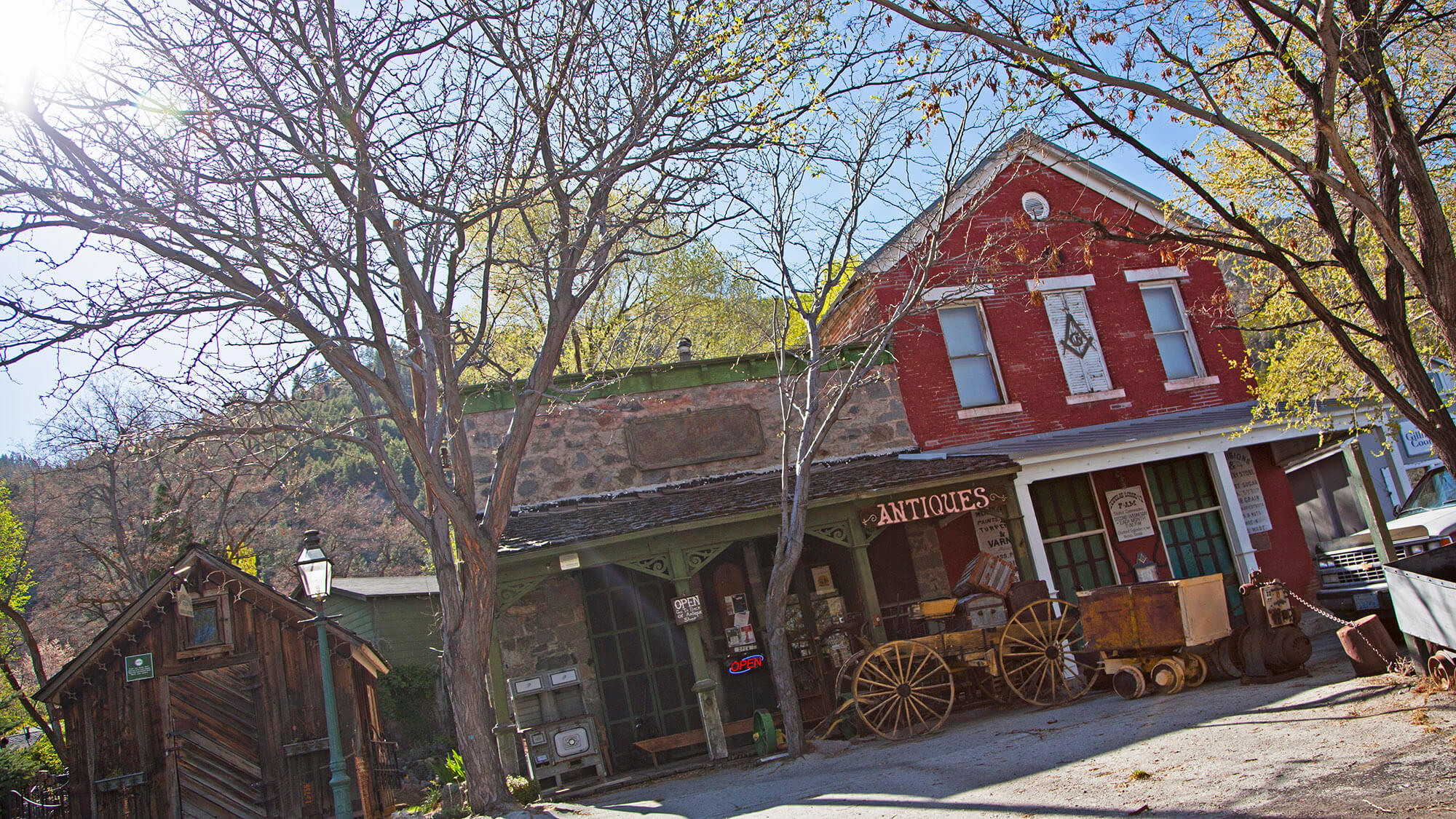 In 1866, Thompson met and married Agnes Singleton of England. Agnes and her step-mother, Anne, earlier accepted a job taking care of Thompson's house while he was working, and, before long, he and Agnes developed a romance. On February 11, 1867, they welcomed their first child, Arthur Thomas.
After carrying the mail for 13 years without compensation from the federal government, the Nevada Legislature sent a resolution to Washington D.C. in 1869 requesting "$6,000 to compensate J.A. Thompson for carrying the United States Mail," but it was ignored. Three years later, Thompson was persuaded by friends to follow up and make a trip to the nation's capitol. The proceedings lasted several months, and Thompson left without receiving compensation. Consequently, he is not recognized in the National Association of Letter Carriers.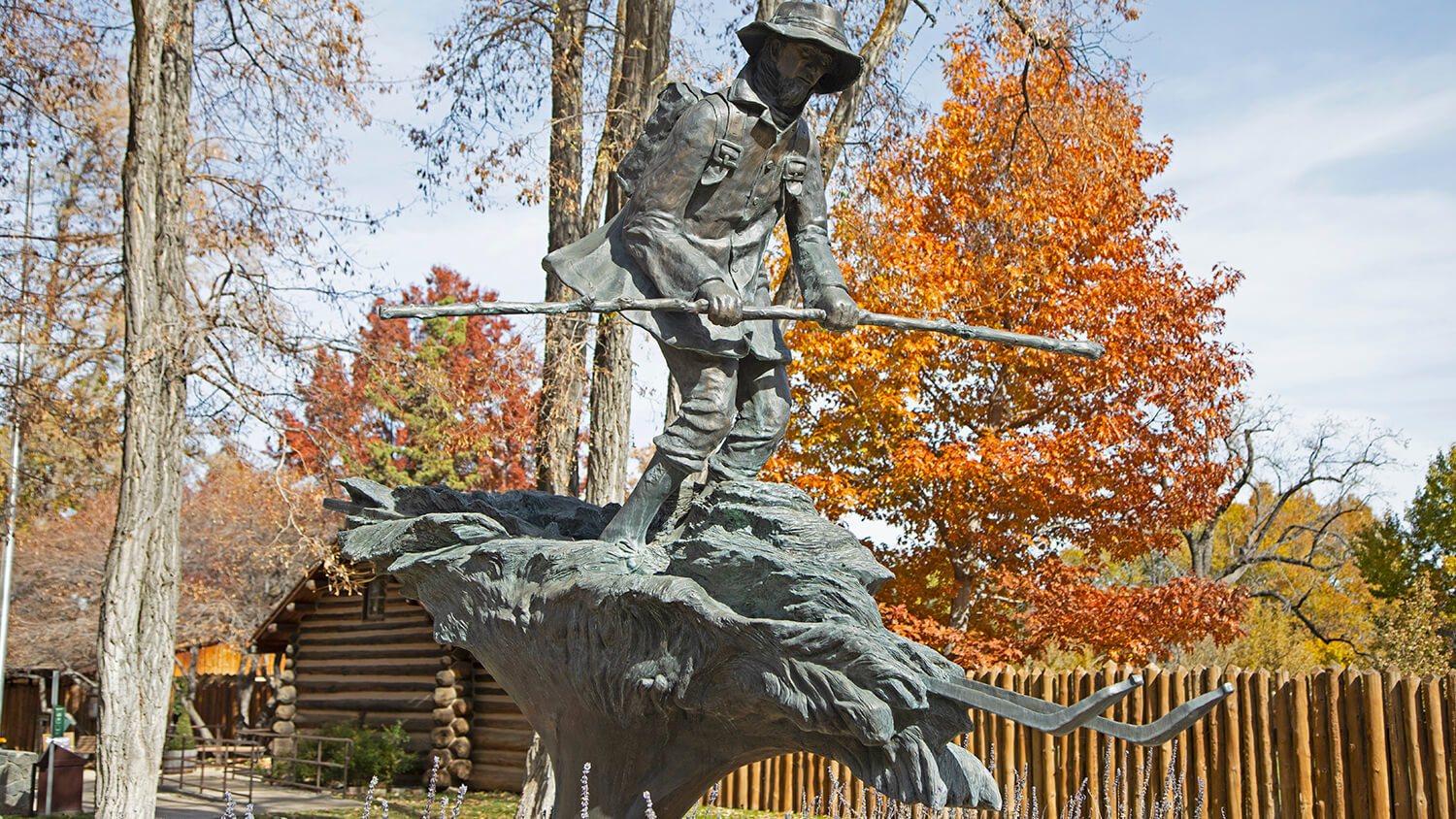 While Thompson maintained a private personal life, he was dedicated to helping the people of Genoa. "Thompson was very community-minded and was a great role model," says Sue Knight, Friends of Snowshoe Thompson secretary. "He spent his summers building mills, irrigation ditches, and flumes in Alpine County. He was so loved that when he came skiing down the mountain to Genoa, the town residents would run out of their houses, shouting his name in praise."
In 1876, on his way to Diamond Valley, Thompson complained of having hot and cold spells. He got worse over the following five days and became bed-ridden. Neighbors gathered to help Agnes care for him, but his appendicitis developed into pneumonia, and he died on May 15, 1876. Thompson was buried in Genoa's town cemetery and still rests there. In 1878, Thompson's son, Arthur, died of diphtheria at age 11 and was buried next to his father. Today, a monument in Genoa pays homage to Thompson.
The famous mail carrier's memory continues to enchant many. "I think he was incredibly brave to risk his life for other people and was an invaluable member of the community," Knight says. "How he crossed those mountains, I'll never know."
Friends of Snowshoe Thompson
Today clubs around the world celebrate Snowshoe Thompson's memory, including Genoa's Friends of Snowshoe Thompson organization. About 15 years ago, Genoa's Business Association decided it wanted to honor Thompson's memory. Friends of Snowshoe Thompson secretary Sue Knight looked into a memorial or statue and learned that it would cost approximately $50,000. Knight and her committee found a way to fundraise for this memorial by offering bricks for $100. Each brick would have the person's name engraved on it and be placed in a planter wall around the statue. After 18 months, the committee raised the money. In June 2001, 30 relatives and friends traveled from Norway, and a plethora of supporters and relatives erected the statue, sculpted by Don Budy of Colorado, at Genoa's Mormon Station State Historical Park.
Travel Nevada PRO TIP: To learn about even more Snowshoe Thompson history, head for the Genoa Courthouse Museum, which has a great, super-detailed exhibit devoted to this Legendary Nevadan.
Get Inspired
Related Stories