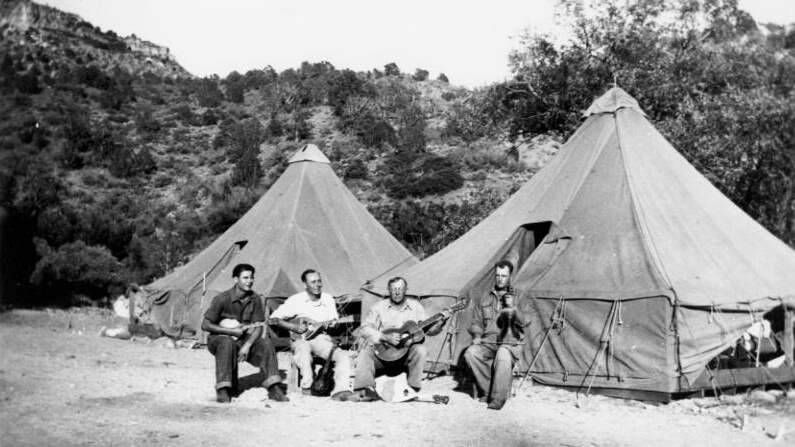 The Civilian Conservation Corps in Nevada
I'm oddly obsessed with history for a person only 29 years into life. It's my favorite day when I can spend hours with the 80 year-old president of the Goldfield Historical Society in the corner of a 100 year-old cemetery, or bury myself in historic photos and newspaper clippings in the special collections section of the library. I don't just like it, I'm infatuated with it. So, when traveling to these places—most of which are Nevada State Parks—I couldn't help but notice one unmistakable constructural theme. Most of the buildings, walkways, restrooms, marquees, you name it, incorporated a very distinct masonry style.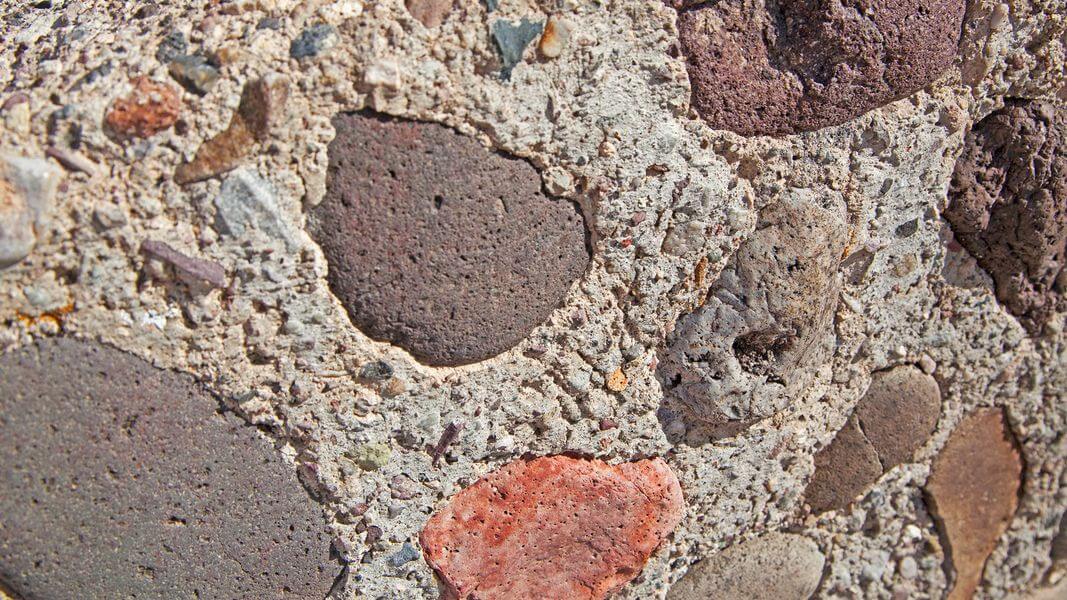 At first, I told myself that I'd spent a little too much alone time tearing up backroad Nevada and my imagination was playing tricks on me. But, a few hours hanging out with Park Interpreter Dawn Andone at the Lincoln County Regional State Park's office and digging up historical photos in the Special Collections [double jackpot!] I realized this handwork came from an especially extraordinary group of men that came out of a specific era. The endlessly interesting Civilian Conservation Corps.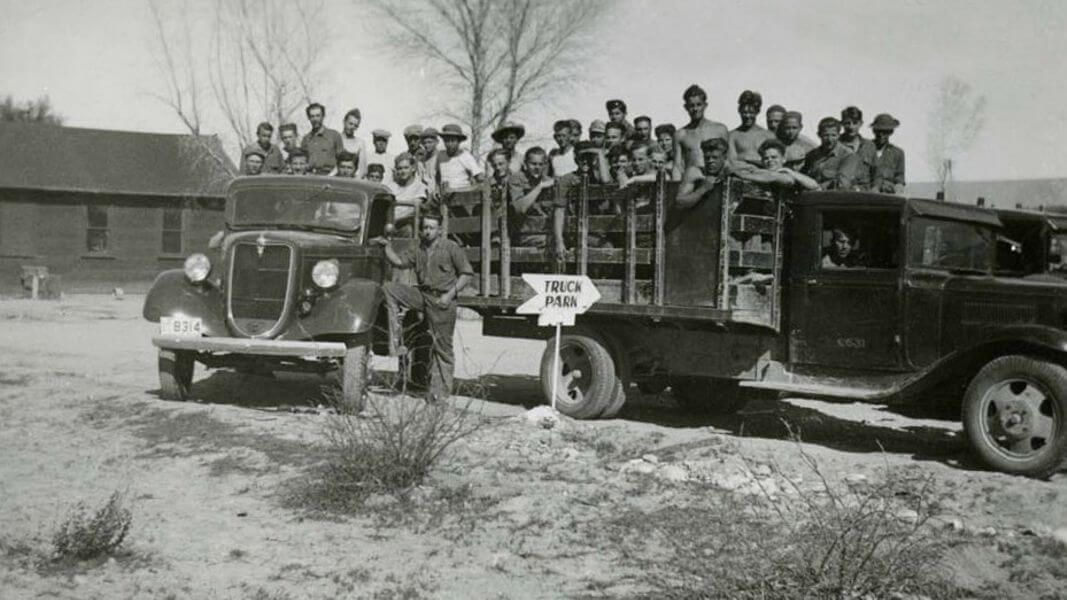 If you're unsure about what the CCC is, prepare to sit back while I blow the doors off of some unbelievably amazing Nevada history. Following The Great Depression, the early 1930s was still an open wound for most Americans. A staggering 15 million men were unemployed, many of whom dropped out of school—MIDDLE SCHOOL—to help support their families. In an effort to recover from "economic paralysis," President Roosevelt wove the Civilian Conservation Corps into the New Deal.
Here, he could essentially kill two birds with one stone: put young men back to work while flaunting America's spectacular amount of natural resources. Through this massive federal intervention, it was FDR's overriding goal to provide hope for discouraged Americans, but the main goal of the CCC was to save a generation of unmarried men…creating jobs for working-age males superseded all else. Being involved in this nationwide endeavor not only promised money in your pocket for the unemployed, but for many, it delivered a skillset they were otherwise void of. It was FDR's hope that once the economy bounced back, these young men would have skilled labor experience under their belts and immediately find work at regular jobs.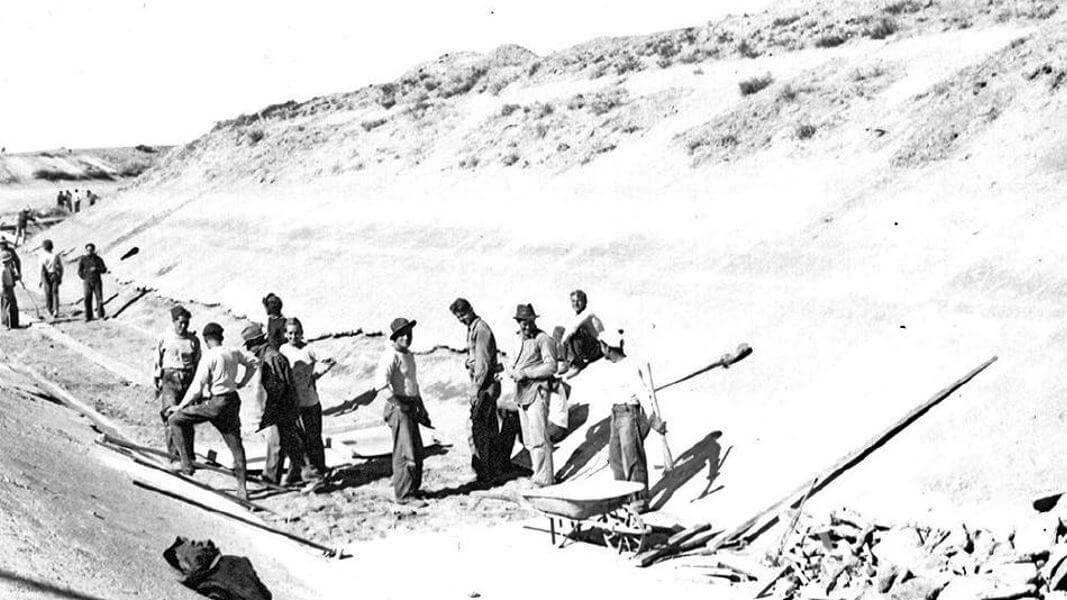 And so it began. In 1933, Franklin Delano established the CCC, targeting unmarried men ages 18 to 23 who were dependent on public or private welfare support. By joining the CCC, many of these young chaps were plucked from their mostly urban neighborhoods and carted out to the vastly underdeveloped Western United States. Joining the CCC not only meant food on the table for their families, but had quite the personal silver lining: it promised the ultimate adventure. Throughout the next nine years, this crew, who soon became known as "soil soldiers" legitimately built an enormous chunk of America as we know it today. We're talking 46,854 bridges, 3,116 fire lookouts, 28 million rods of fencing, 318,076 erosion check dams, thousands of campgrounds, many range-control features, and over 800 parks nationwide. Yeah, it's that grand.
So what was going on with Nevada during the Great Depression? Although difficult to believe, the Silver State's population was just over 90k, and was the least populated state in the union. Hard to imagine with such a present-day internationally renowned metropolis like Las Vegas, right? The Great Depression was a sad situation for the entire country, but hit Nevada at a particularly sour time. The state's main industries, ranching and mining, were hemorrhaging because of low agriculture prices and mine closures. Luckily, the hubbub at Hoover Dam was able to recruit a lot of Nevada's out-of-work men, but once it was completed—ahead of schedule, mind you—there were 5,131 unemployed men in Nevada.
When the CCC program was implemented, Reno was selected as Nevada's official CCC headquarters and 16 camps were set up throughout the state. Roughly 24,000 men from all corners of the U.S. were brought to Nevada by train, and about 7,100 Nevada's were put to work. Total, an estimated 30,791 men were working for the CCC in Nevada alone. The kicker? Nevada received New Deal funds in order to execute the program, but received far more money than any other state. And the reason? Nevada's tremendous federal landholdings and influential public officials [thanks, Senator Pittman and McCarran.] The fact that Nevada had such a low population in comparison to other states also meant that Nevada received one of the highest per capita expenditures. Senator Pittman and McCarran were certainly far from quiet about Nevada embracing the CCC, boasting that this federal funding meant $1,500 for every man, woman and child in Nevada, where other states received a mere $5 per person.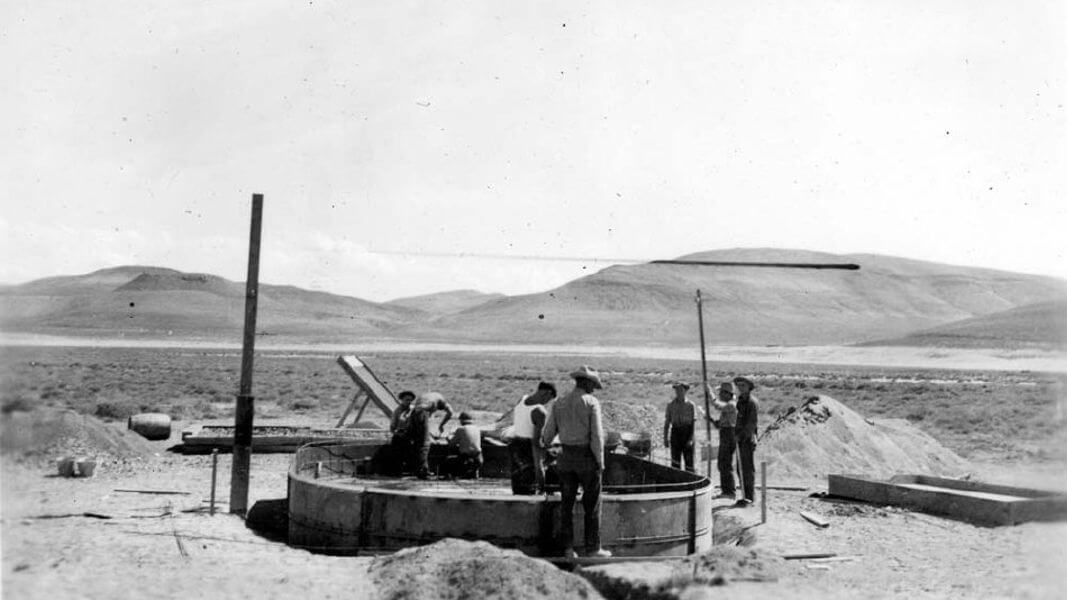 And let me tell you what, Nevadans were ready for the program with open arms and ear-to-ear grins. At first, tiny communities were undoubtedly intimidated by such sudden influx of people in the area…the CCC created a boom in small-town Nevada to say the least. The boys were advised to shop locally, and these communities soon realized that they were not only improving their region, but also their lives. And, just as Nevadans welcomed the CCC boys, these young men affectionately embraced the small-town hospitality that Nevadans furnished. The land may have been a sharp contrast to their vibrant, lushly wooded homes in the East, but the camaraderie and hospitality Nevadans divvied up provided a sense of familiarity and comforted these guys through and through. Nevada was home.
Despite the fact that HQ was in northern Nevada, the freshly completed Hoover Dam created a boatload of buzz and drew meaningful focus to the massively underdeveloped southern end of the state. The newly elected McCarran aggressively channeled major efforts [those newly acquired federal funds that were burning a hole in his pocket] toward developing state parks in Nevada. It's true, Nevada has quite an array of free thinkers and an infectious frontier attitude, and it was McCarran who wanted to see that developed. By having the CCC overhaul existing and forage new roads, it would be a direct artery to some of Nevada's more remote but equally beautiful areas. Soon thereafter, the State Park jurisdiction was developed to oversee the development of many of Nevada's first state parks—all of which are located in southern Nevada. At the same time, gobs of dams, canals, roads, and even wildlife refuges were hammered out in the northern part of the state.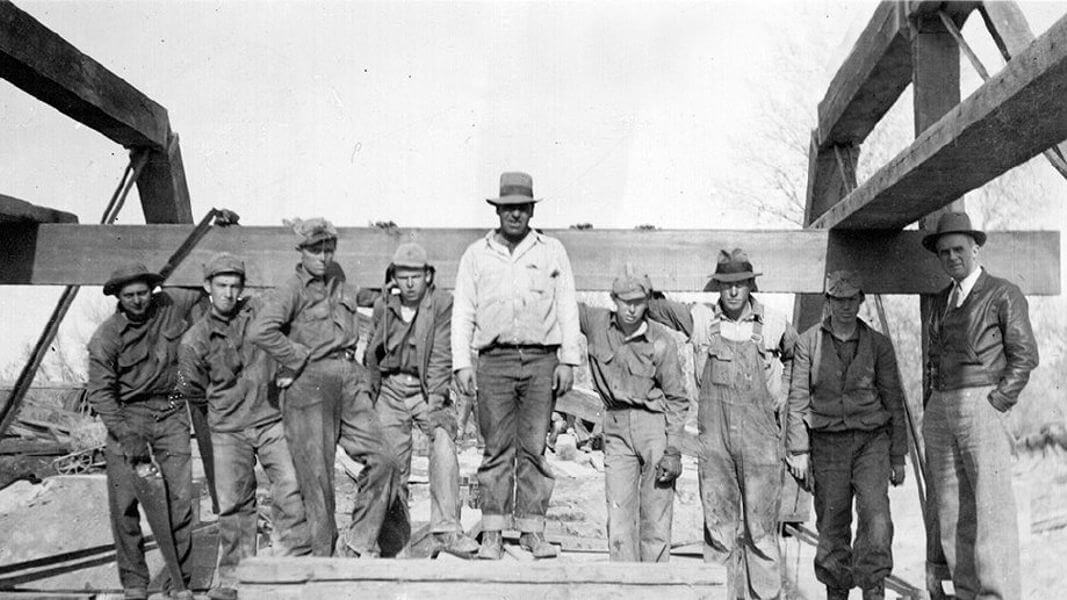 Of all 59 locations peppered throughout the state, perhaps the single most interesting thing about the CCC's presence in Nevada is the fact that you can still visit and revel in many of these locations today. Yep, the infrastructure is that good. So well-executed that it hasn't had to be rebuilt, even 80 years later. People are unaware or have forgotten about the CCC and their tremendous contributions to Nevada. So, I humbly remind you of this: the next time you're ripping around those backcountry roads you know and love so much, pitch your tent at a campground you can't stop telling friends about, or admire that stunning photo you snapped at that scenic overlook, remember the courageous group who built it. I consider myself to be an ultimate Nevada-lover, and something like this really hits home for me. Their work has changed the way I appreciate experiences when I travel the state and hope it will do the same for you too.
The CCC locations in Nevada are far too great to individually name, but here goes a handful that you to can check out. And I highly recommend that you do. #NVHistory
Lake Mead Scenic Overlook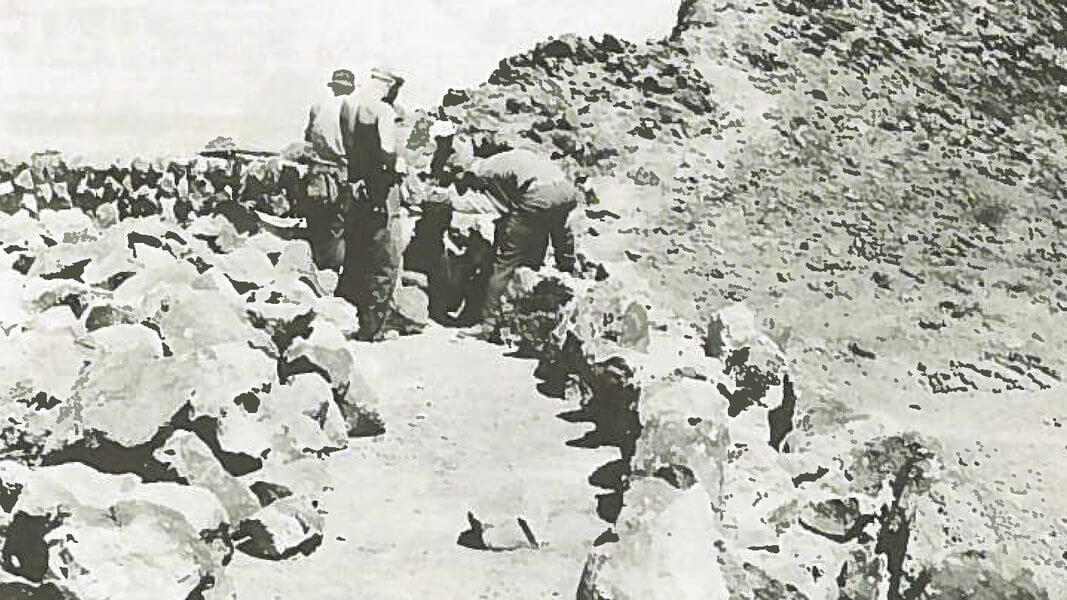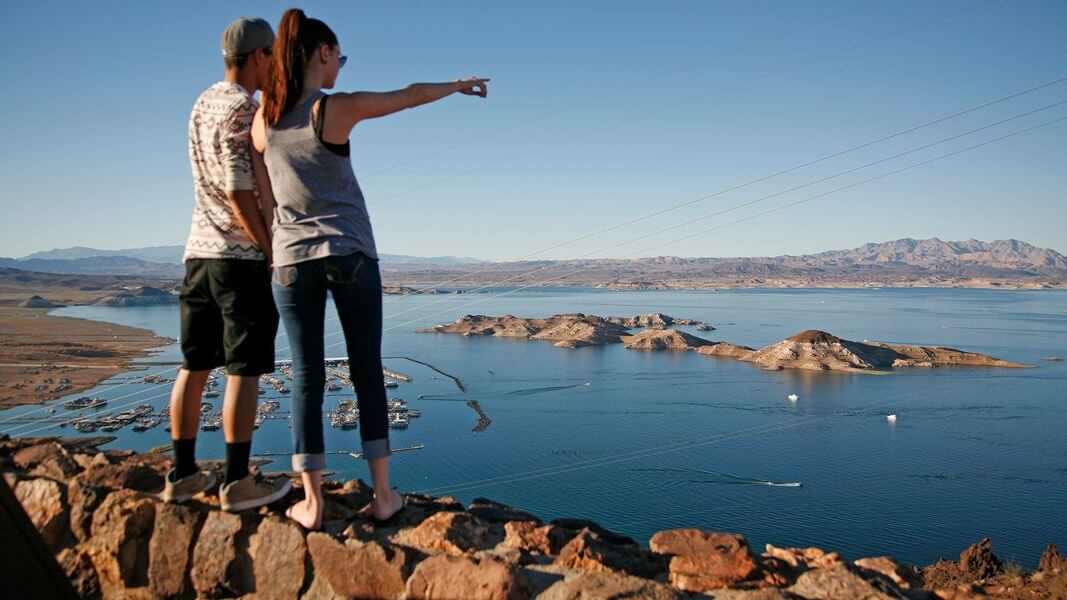 With a lot of guys out of work after the completion of the Hoover Dam and boatloads of tourists flocking to the area, it made sense to build some infrastructure around Lake Mead. After all, it was and still is the largest man made reservoir in the United States. The CCC did tons of work in this neck of the woods, devoting major of attention to Roger Spring, Boulder Dam Recreational Area, Hemenway Wash and Overton Beach. Best yet, the men from Camp Boulder City carved out this iconic overlook and the rock wall that still stands there today was assembled by the CCC. Thanks for setting the stage for this crazy-insano photo op, boys!
Lost City Museum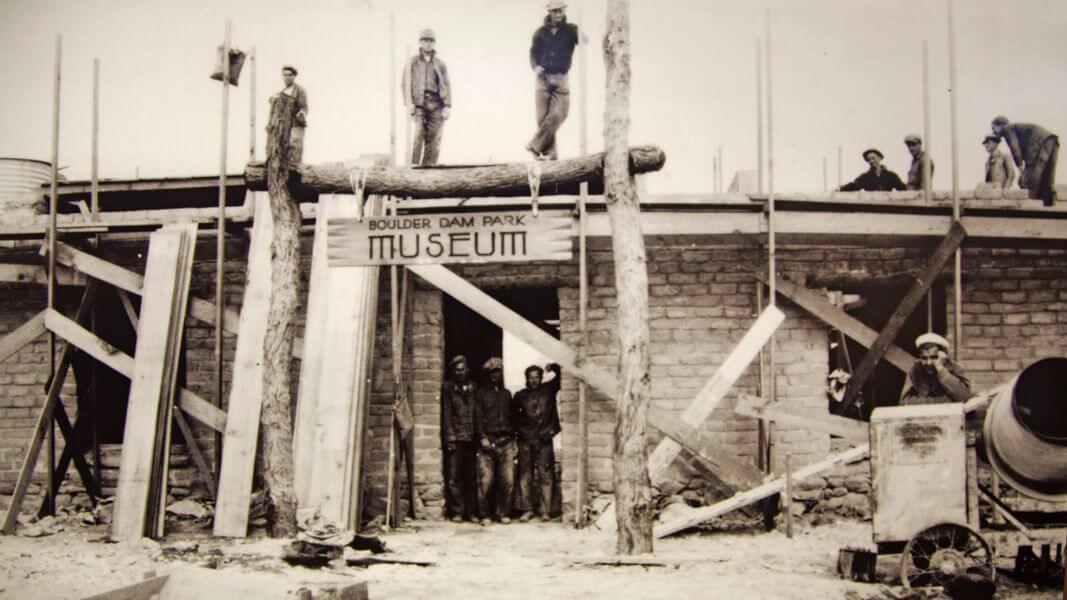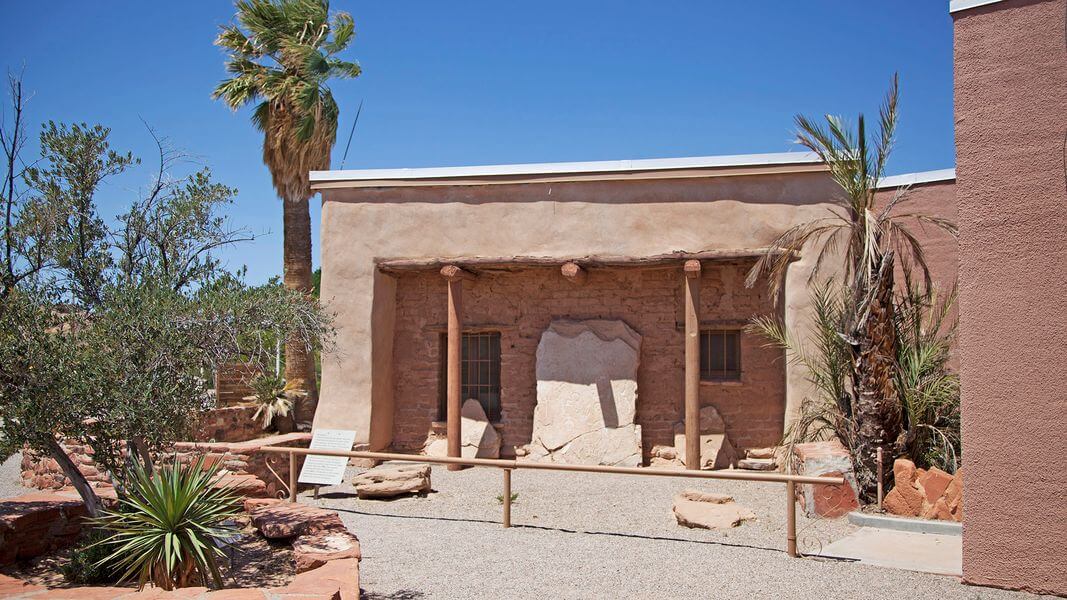 Despite the fact that the CCC based in southern Nevada and meeting major recreational needs, these camps—the Boulder City and Overton crews—delivered above all else when it came to salvage archaeology. This was super unique, because many other CCC efforts were devoted to constructing something in some capacity. Here, they were excavating, scrambling to preserve history under the clock. Overall, the CCC excavated five pueblos and around 20 pit dwellings. By the time their work was finished, they had unearthed more than 120 ruins comprised of 610 rooms! Best yet—they needed a place to house all these relics and show people how fascinating and tremendously important the area was for American history. So, they built a museum to house it – the Lost City Museum. The original museum the CCC erected still stands today, as does the replicated adobe and stone pueblo dwellings.
Valley of Fire State Park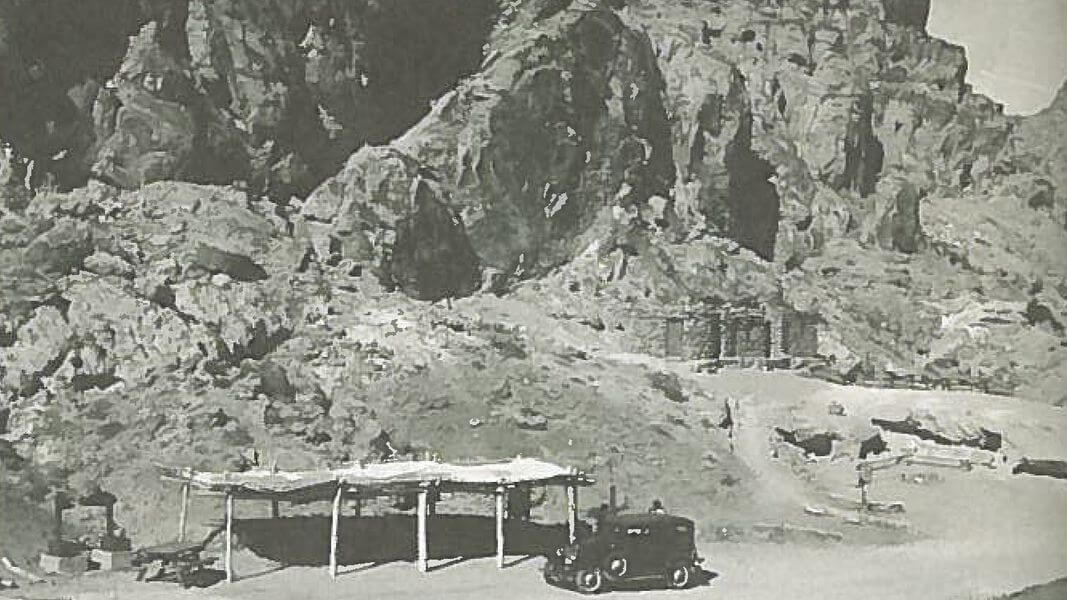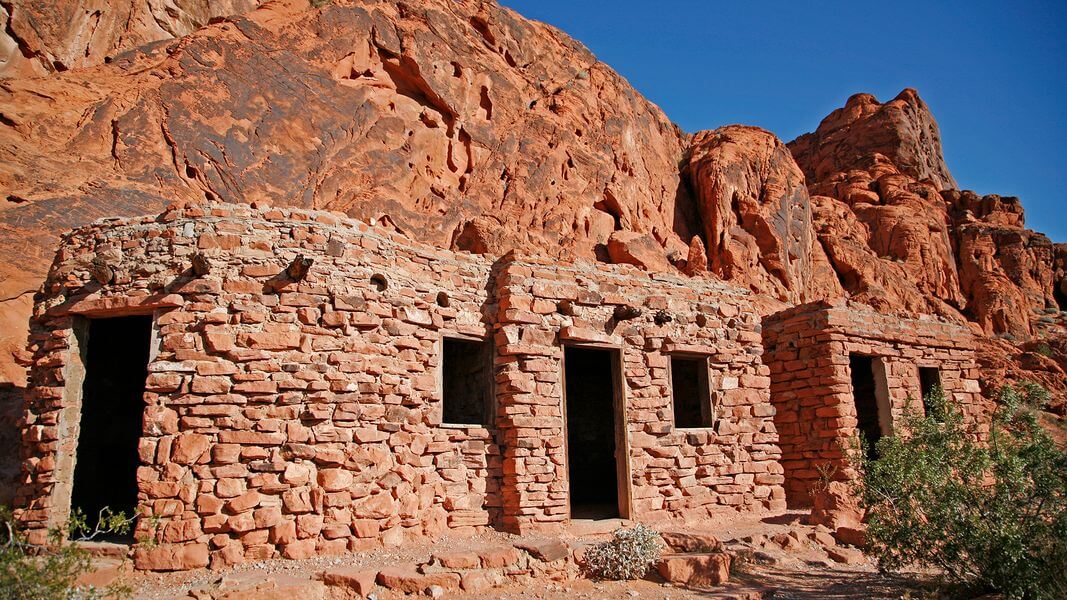 What if I could tell you that Nevada's largest and oldest state park was built entirely by the CCC? During the 1930s, the State of Nevada sent tons of CCC efforts to help build Nevada's first state parks and Valley of Fire just so happened to be the very first one. If you've visited this legendary park, you'll know that temperatures are sky high. Imagine building all the roads, recreational areas, shade structures and trail systems in that sweltering heat and you'll have an appreciation you didn't know existed. Aside from paving out some of the most iconic roads that all those motorcycle and car companies use as an unforgettable backdrop in their commercials, the CCC also constructed one of the parks' coolest attractions: the Stone Cabins. Originally constructed in 1934, the cabins were originally used by campers, but are available for daytime enjoyment and photo ops to your heart's content.
Cathedral Gorge State Park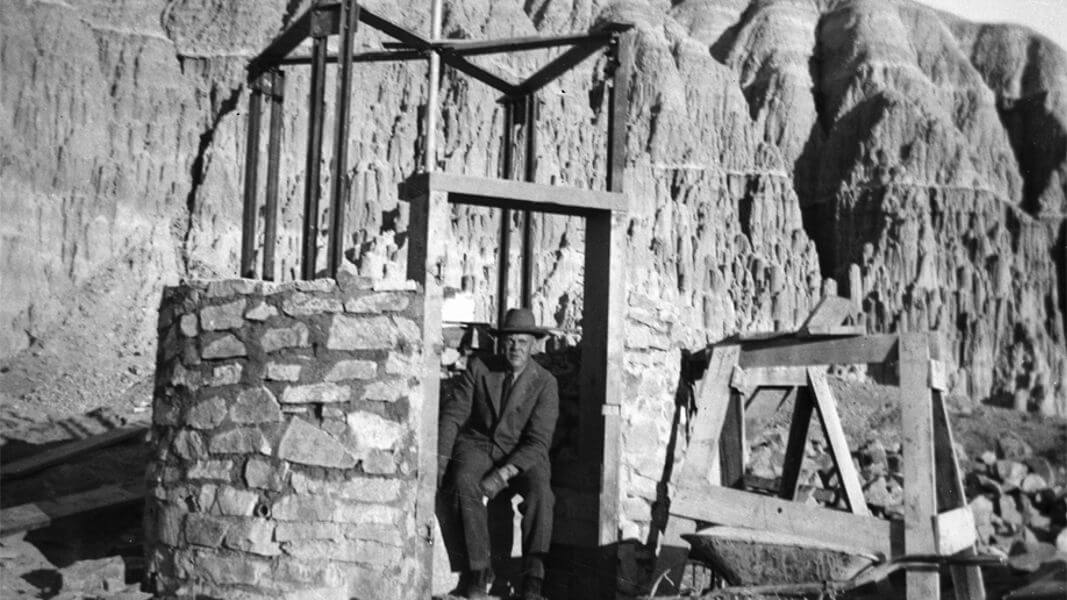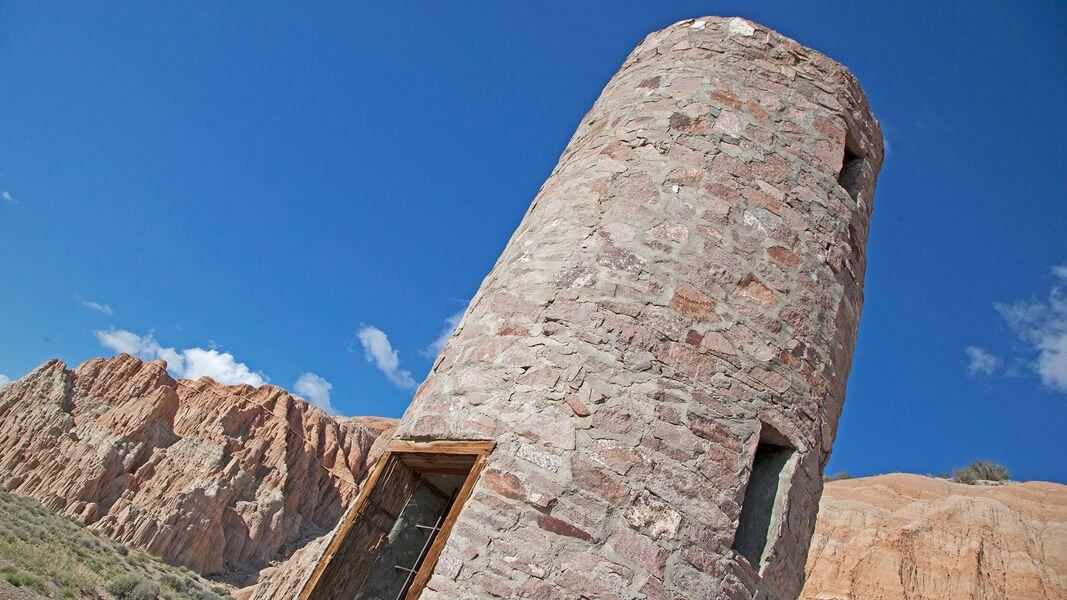 Around 50-60 men were sent up to the remote agricultural community of Panaca in an attempt to preserve some of the state's best slot canyons, and for me, this is where my interest in the CCC was ignited. Clearly, lots of CCC structures can astonishingly be enjoyed today, but the presence at this state park is impressive beyond belief…looking like it was just built yesterday. Here, CCC enthusiasts [have I turned you into one yet??] can kick up their heels under a gigantic shade structure, roast marshmallows over countless stone fire pits, hike your heart out on a series of cool trails, or even revel in the impeccable masonry found at the [no longer in service] original restrooms. It's a toss up what structure is the best at Cathedral Gorge, but to me, it's between the water tower and the gazebo at Miller's Overlook. The water tower originally pumped gravity-fed water out to the campgrounds throughout the park, but was stolen in 1936. And the gazebo? It was the stomping grounds for a massive press conference in 1935, where Pittman and McCarran officially dedicated all of these iconic southeastern Nevada State Parks. Pretty cool, right?
Kershaw-Ryan State Park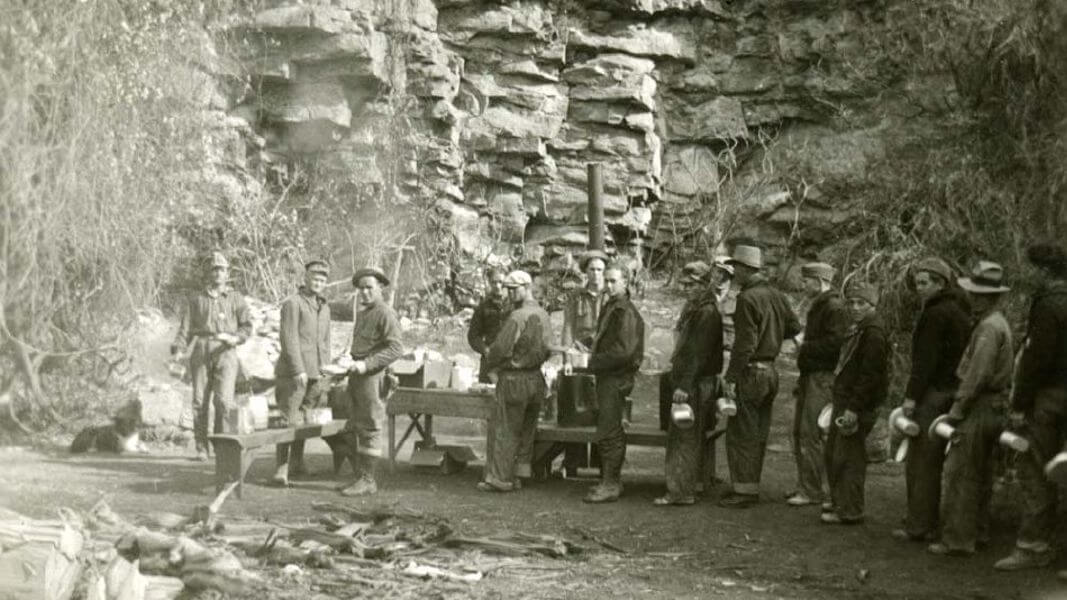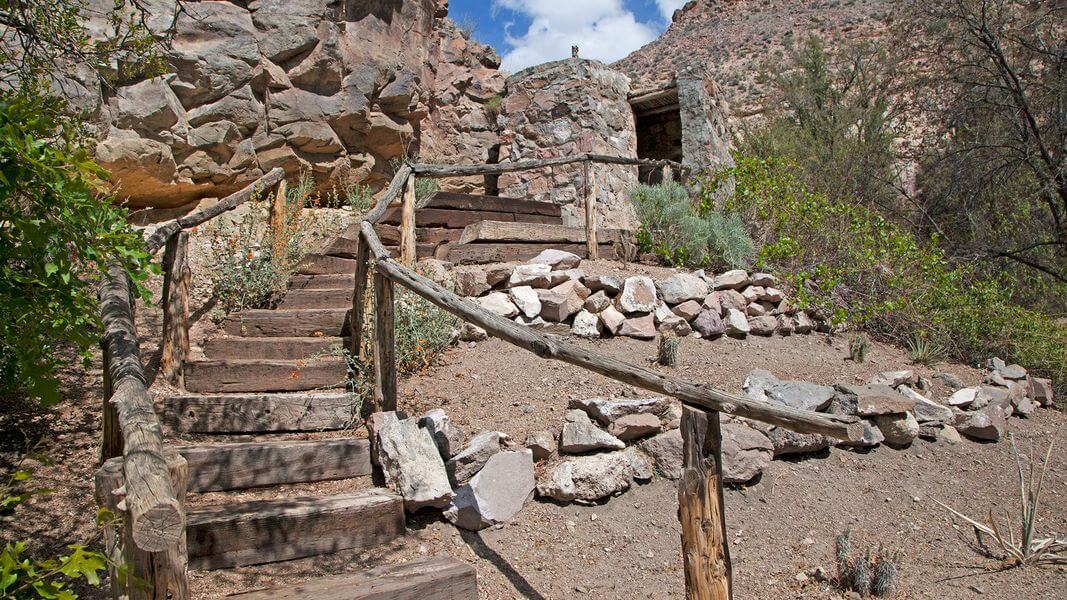 You have the CCC to thank when accessing this fern gully-style state park outside Caliente. If you haven't had the chance to visit this surprising retreat in the middle of an otherwise arid environment, the reason it's so heavenly is because of a pretty significant little spring that flows into the canyon. The CCC helped enhance the infrastructure surrounding the spring, by channeling the water into a spring box and funneling it into a wading pool below—which they also built. Although a modest wagon road already existed to what would become Kershaw-Ryan State Park, the CCC improved and widened it and set up parking areas and restrooms. [Like the latrines at Cathedral Gorge, they still stand but are no longer in use.]
Beaver Dam State Park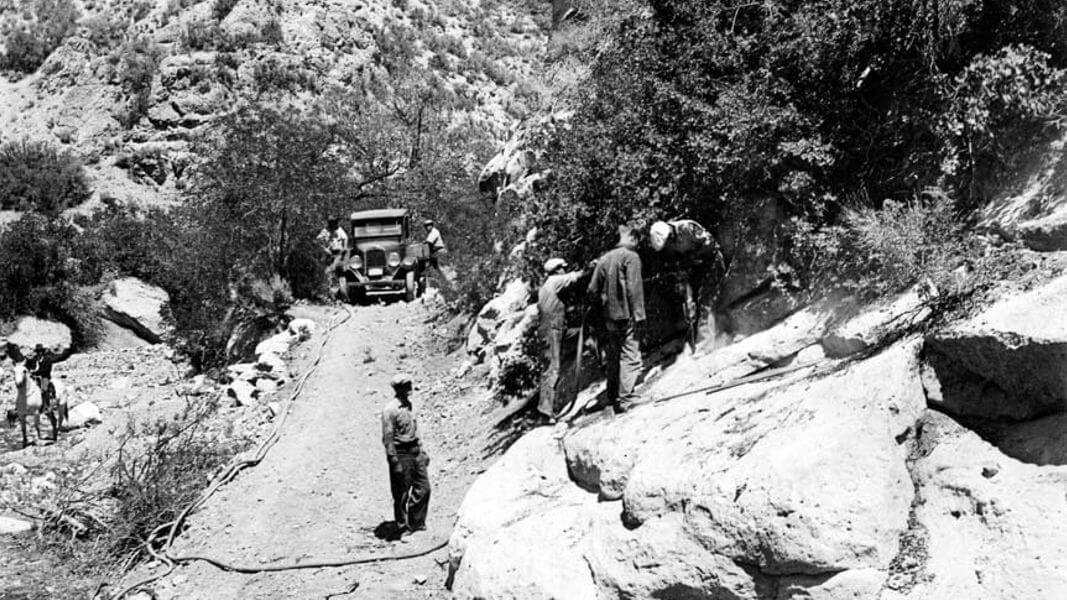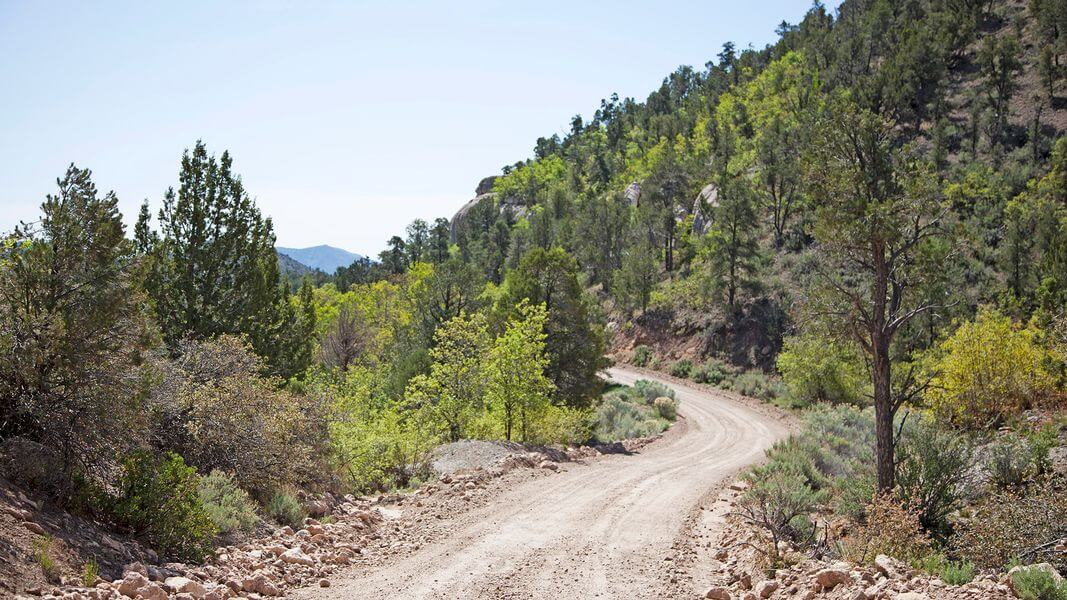 Would you cut roads through thick underbrush, over rocky ground for just $1 per day? The boys out at camp 974 certainly did, and were responsible for paving another southeastern Nevada gem of a state park at Beaver Dam. Originally based with the bulk of the crew in Panaca, about 50-60 guys were sent to Beaver Dam. They were called Spike Camps because they were actually "spiking out", meaning they were living in tents that were spiked to the ground.
Travel Nevada PRO TIP: the term is still used today with fire crews who have to sleep near the fire-line, but away from the main incident command camp.
Twelve ultra-brave men used shovels, picks, axes and dynamite to cut their way up Beaver Dam Wash to establish the camp. Here, they also built a myriad of trails and stone picnic tables [which are amazingly cool, trust me] that can still be used today.
Great Basin National Park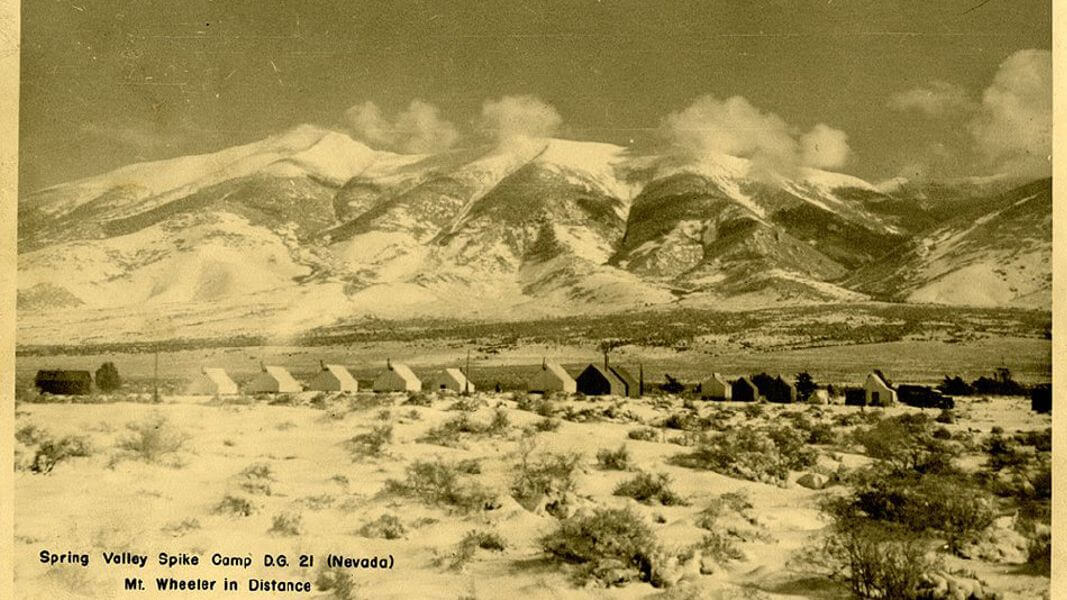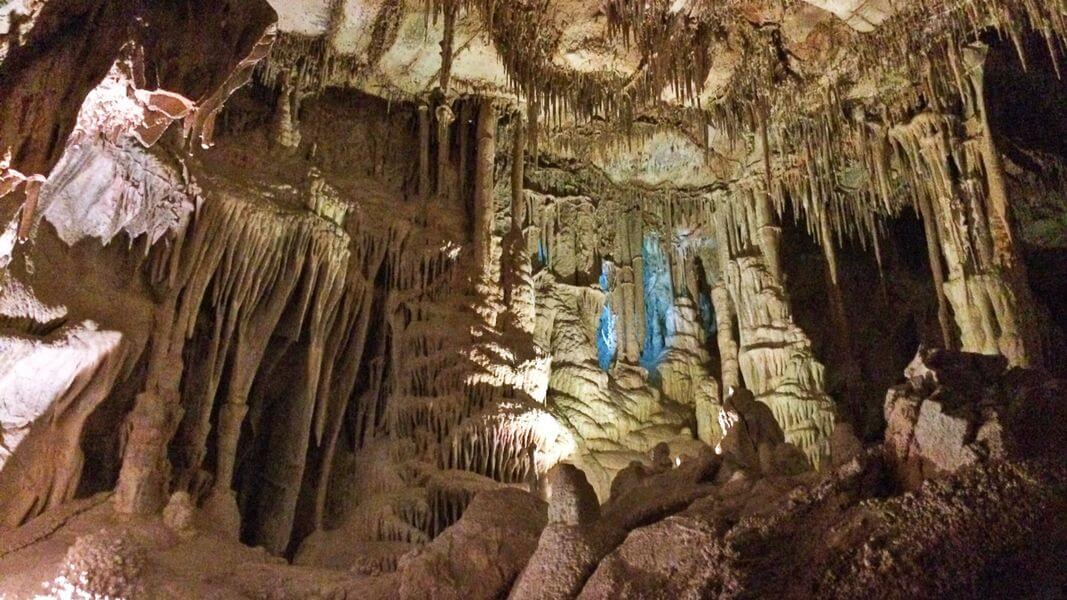 Ever popped into what many consider to be one of the most extraordinary caves in North America? If you have, show a little gratitude to the CCC camp that was sent to the modern day Great Basin National Park grounds. Yes, the cave system had already been developing for eons, but the CCC is who made it accessible for visitors like you and me to check out today. You may have been able to shimmy in some tight spaces, scrambling all the stalactites and stalagmites in sight [major no no!] but the CCC helped lay out walkways, tunnels and even built retaining walls which paved the way to heightened visitation. Plus, today we know that once oils from the human skin come into contact with limestone features in caves it essentially prevents any growth, killing the –tites and-mites. While the CCC didn't know it at the time, they majorly contributed to preservation in this wickedly cool cave system we know and love so intensely.
Ruby Lake National Wildlife Refuge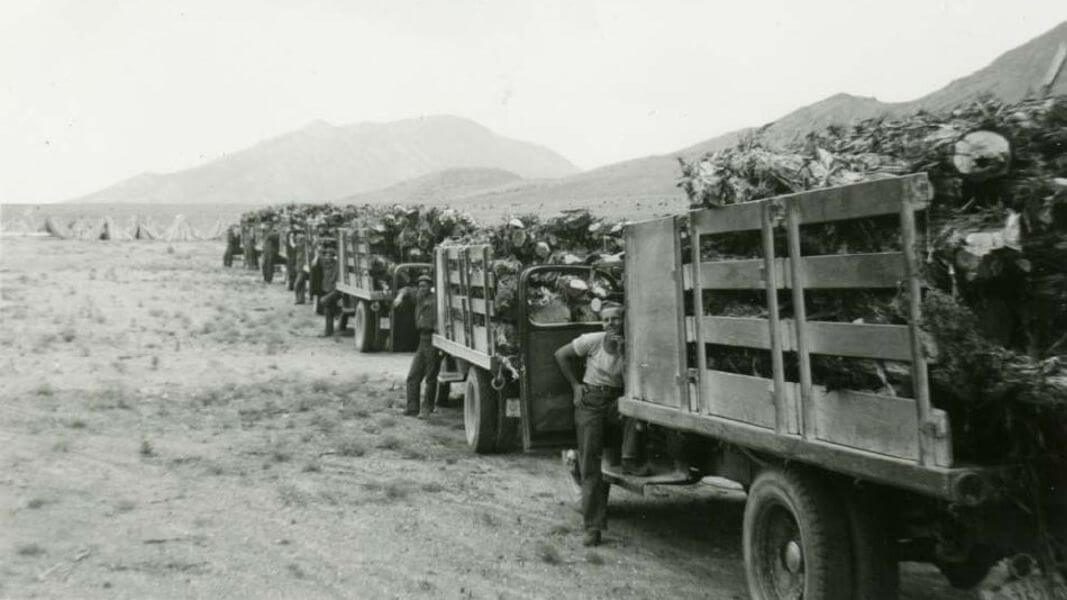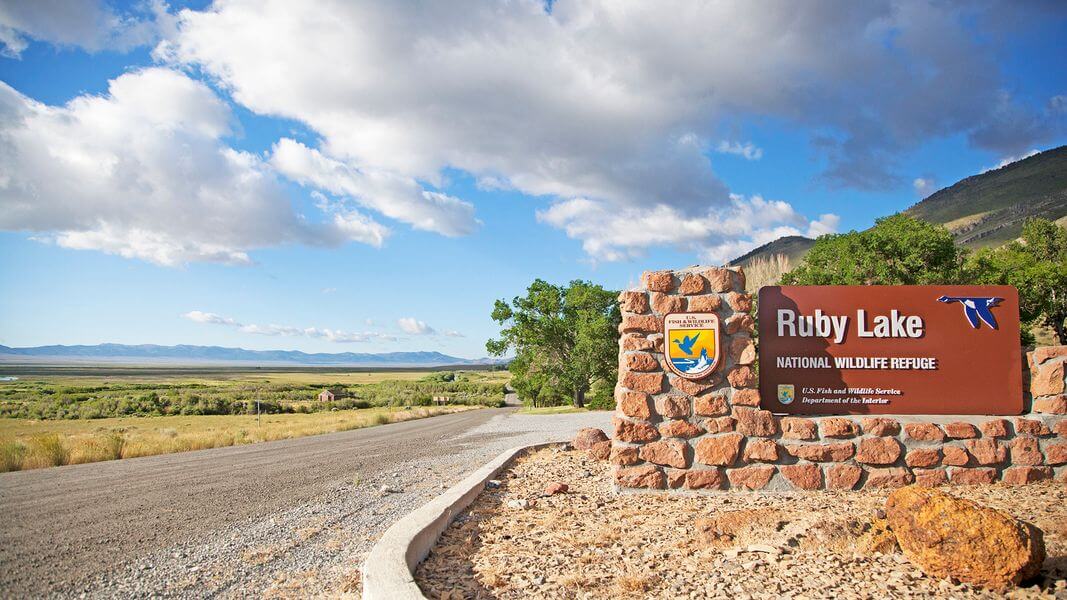 If you've traveled to the oasis that awaits in Ruby Valley, you'll understand that this slice of heaven is crazy-important for waterfowl habitat among a variety of plants and mammals. It's such a unique landscape that the powers that be recognized this in the 1930s and sent a crew of CCC up to this northeastern Nevada landscape, who set up Camp Cherry Creek. The area was already being used as a habitat for migratory birds passing through the area, so it was the CCC's job to create a road system for Ruby Lake—which would later become one of Nevada's most spectacular National Wildlife Refuges. They didn't have to deal with scorching southern Nevada temperatures, but faced sub-zero wind chill as they chiseled out a whopping 52 miles of road surface and build miles and miles of fence. So, next time you're reeling in that large mouth bass on the marsh, thank the CCC for paving your way to angling delight in this slice of heaven.
Rye Patch Recreation Area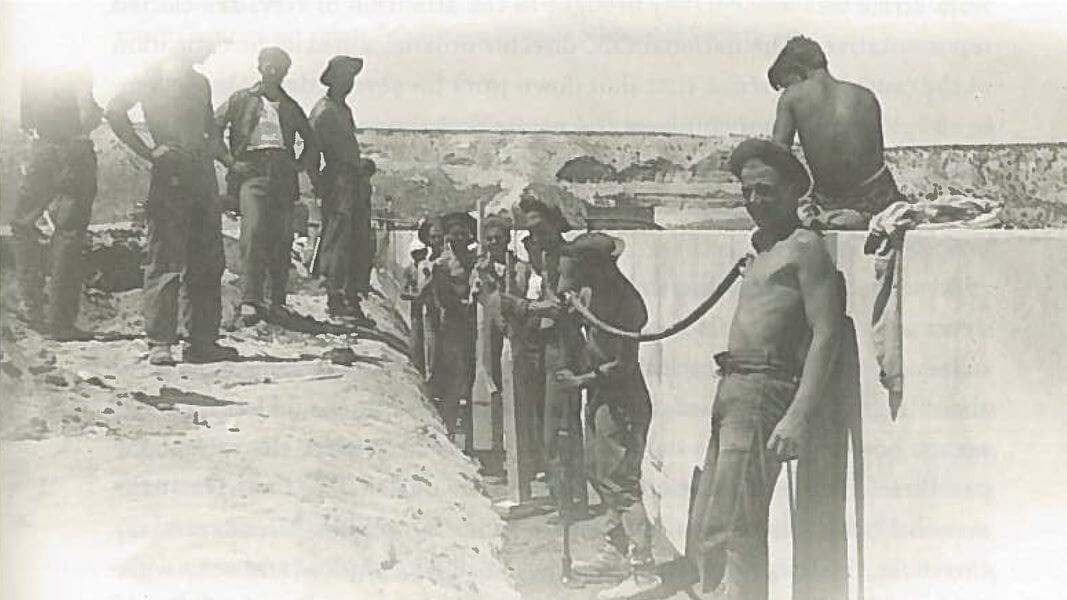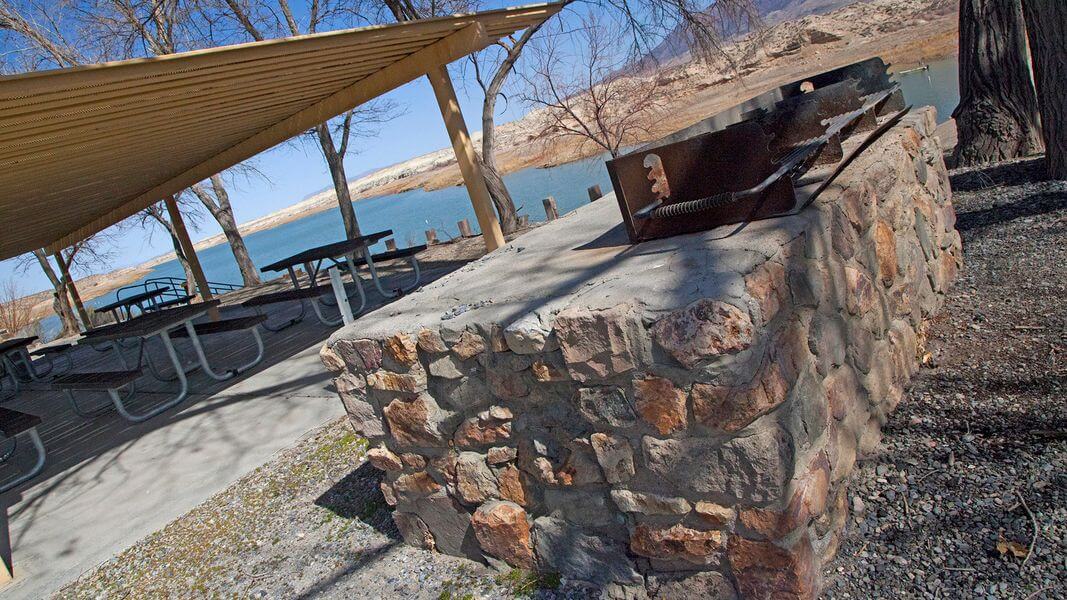 The CCC had building state parks and recreational areas on lock, but also majorly contributed to water control in Nevada. Creating more than 100 miles of main-line canals and drains near Lovelock, we can also tip our caps to the CCC for constructing the much-needed dam at Rye Patch. Creating a reservoir was crucial in distributing water to this key agro area, which in turn, helped the ranching scene bounce back and meant Nevadans could get back on their feet after the Great Depression. They built the dam, but also erected a telephone line, cleared brush around the reservoir and constructed recreation areas, like shade structures and fire pits with their signature stone masonry.
Fort Churchill State Park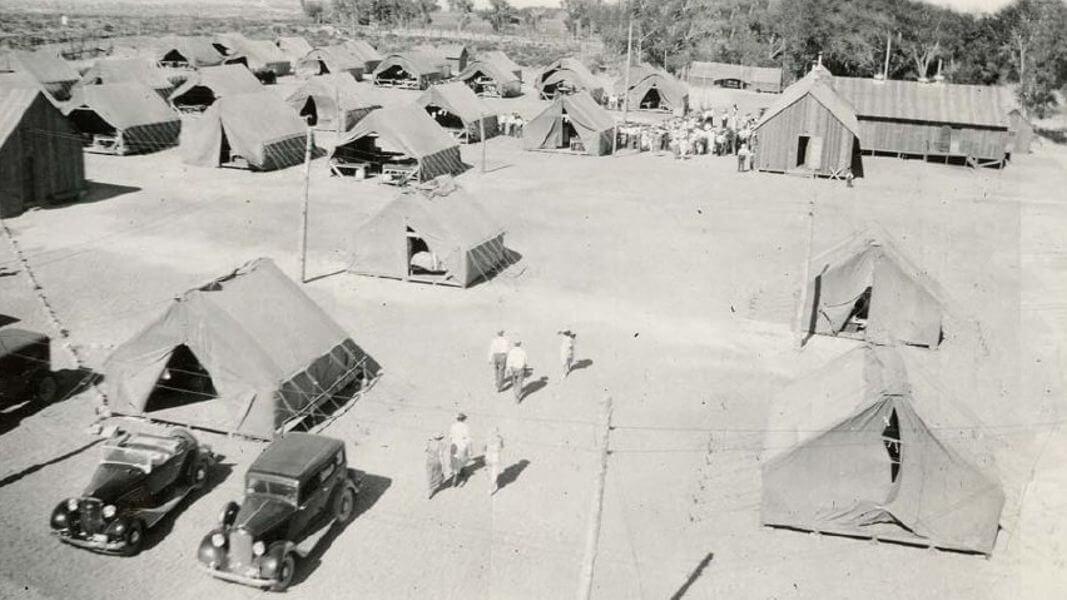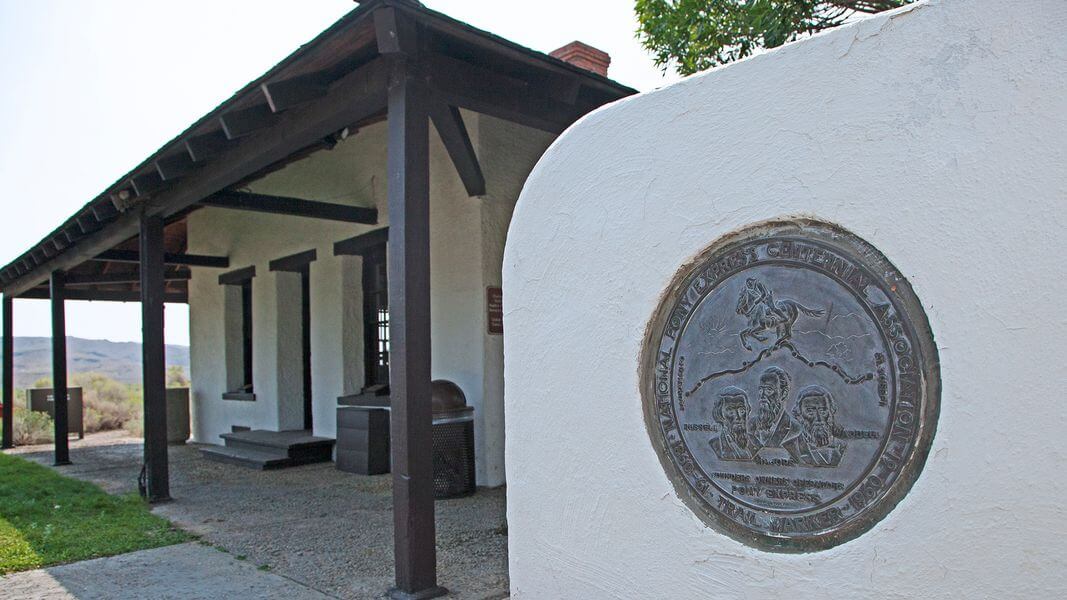 Many areas in Nevada are irresistibly interesting when it comes to the workmanship of the CCC, but Fort Churchill State Park is a whole other animal. The reason, you ask? The CCC was working furiously nationwide to help build infrastructure and recreational areas, but this is the first instance – in the entire United States mind you – that the Civilian Conservation Corps completed a historic restoration. Yowza. The fort was originally constructed to protect early settlers from 'hostile Native Americans,' but fell to complete disrepair after being exposed to the Nevada elements for decades. They did some major work here, and I mean MAJOR. Other camps had been comprised of a couple dozen men, but the crew at Fort Churchill employed 250! Not only did they complete a campground and day use area, but they also built the visitor's center that's still used today. They also drilled a 5,000 gallon water tank and built the trails that can be accessed today. BUT, here's the big enchilada: in order to restore the fort's ruins, they had to make a baffling amount of adobe bricks. Nearly 100,000 were needed to complete the restoration, and they could only make FOUR at a time, which took weeks to form. Their efforts were such a big deal that the federal government even hired an artist to illustrate their endeavors, real time. After all was said and done, the feds decided they didn't want to make any further improvements and lucky for us, turned it back over the state. Amazing, huh?
Other Places in Nevada to Zero In On CCC Work
The CCC also had buzzworthy efforts going on at Camp Lamoille in the Ruby Mountains, as well as what would be the nation's largest WWII artillery base in Hawthorne. Also, one of the projects that had some serious pie-in-the-sky plans was Mount Charleston in southern Nevada. Here, the CCC built campsites, trails and other recreational areas and had major intentions to build out ski jumps and runs and skate ponds, which they hoped would morph this sunny destination into a winter wonderland retreat during chilly months. President Roosevelt himself even visited, but the project was never fully executed.
So, What Happened to the CCC Anyway?
It's a bit of a bummer, but it wasn't just the project at Mount Charleston that was thwarted. Despite the fact that the CCC was monumentally important and made critical strides for America, their momentum was gridlocked with the onset of WWII. All federal funding that was being funneled toward CCC efforts was redirected to the war, and the newly completed parks were given very little love until the 1950s.
People forget about the unwavering gallantry the Civilian Conservation Corps exhibited nationwide, but especially their work in Nevada. I know that I take many of these places for granted – I mean when is the last time you thought about who made the road you're driving on? But now that I'm laser-focused on the blood, sweat and tears that went into creating some of my most cherished happy places, their legacy lives on, even if only through one person. BUT, I have a sneaky suspicion it isn't just me, so show your love out there and tip your cap to these boys the next time you're enjoying one of Nevada State Parks or those epic backcountry byways. After all, the CCC was a major player in why and how we spend time in Nevada… and the U.S. #NVStateParks
EDITOR'S NOTE: This project would not have been possible without The Civilian Conservation Corps in Nevada: From Boys To Men, by Renee Corona Kolvet and Victoria Ford. To get a more detailed look on all of the CCC locations in Nevada, get your hands on a copy here.
Get Inspired
Related Stories