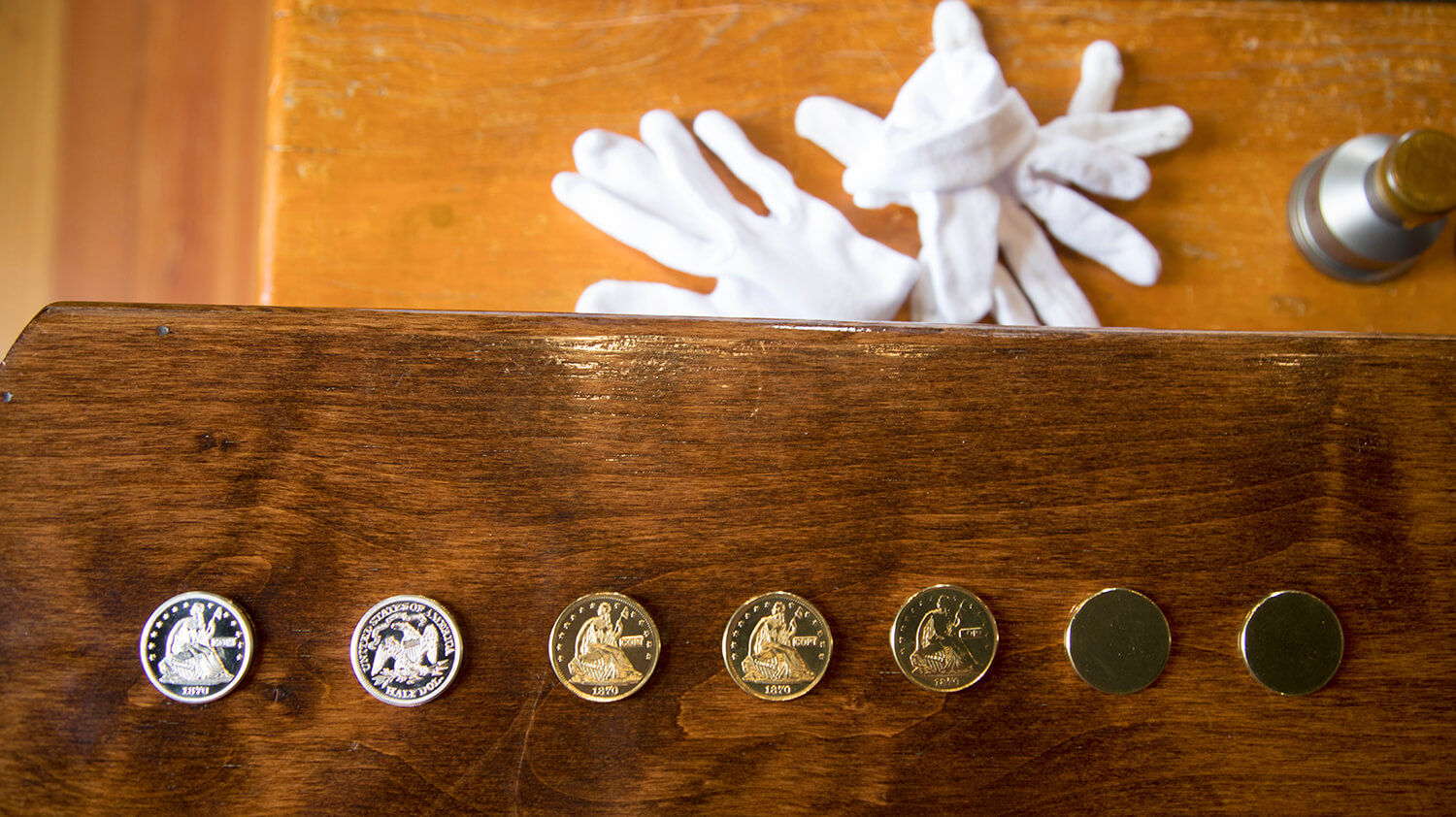 History Buff Stuff & Western Wonders
Know someone who loves to get their hands on Nevada's history and heritage? Treat that devotee of days gone by to a guided tour at famous locales, like Lake Tahoe, Virginia City, or Boulder City—on foot, on the water, or even on one of the state's three still-chuggin' scenic railways. (Some tours are seasonal and may not be available at a given moment, but it never hurts to think—and gift— ahead.) Meanwhile, Nevada State Museum memberships score free admission to all seven sites statewide.
If you happen to be acquainted with a cowboy connoisseur of sorts, scroll down for great ways to gear 'em up with western goods and memorable getaways, to boot. And don't forget to subscribe your favorite armchair explorer to Nevada Magazine, as well as to inspire their future adventures with Nevada Magazine's brand new book, Odyssey of a Ghost Town Explorer.
Tours Through Time & Other Hands-On History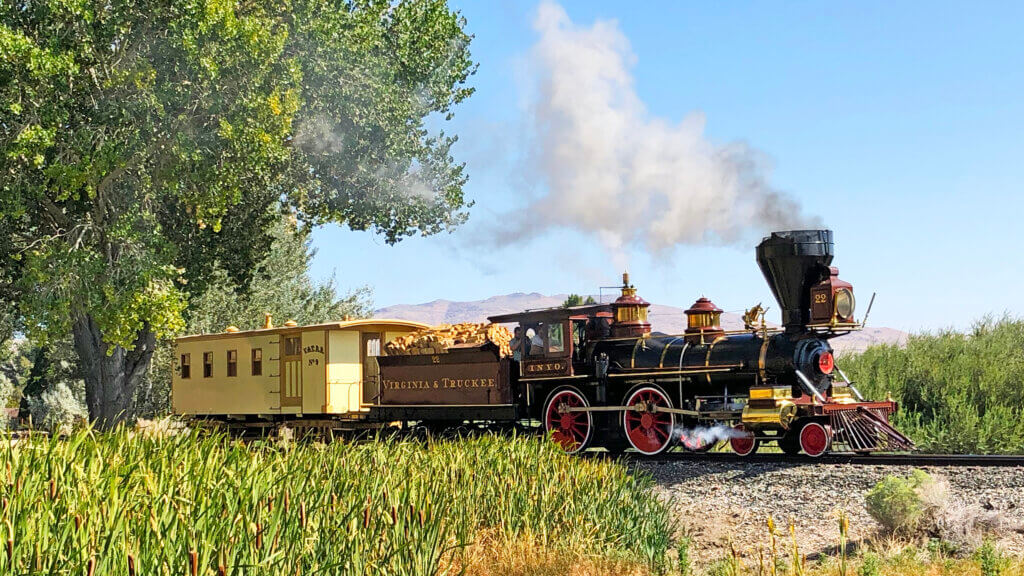 Colorado River Tours
Book a London Bridge Jet Boat Tour to see the landmark that formerly spanned England's River Thames from the 1830s to the 1960s before being rebuilt here in the USA, piece by piece. Or, enjoy a fully narrated cruise on the USS Riverside, which details the history of the region while taking you under the Laughlin Bridge and up to Davis Dam.
Laughlin
Eldorado Canyon Mine Tours
The Techatticup Mine is the oldest, richest, and most famous gold mine in southern Nevada. Since then, it's become a mega popular place for movie, TV, and magazine shoots, some of which left incredible props behind (including the oft-Instagrammed plane from 3000 Miles to Graceland). Eldorado Canyon Mine Tours is your go-to for guided mine tours, as well as kayak/canoe rentals to launch on the nearby Colorado River.
Boulder City
Scenic Railway Rides
Without the railroad, Nevada wouldn't be the Silver State we know and love. For a gift that'll make someone's day go on the rails, reserve a ride on one of three working historic railroads around the state. The Nevada State Railroad Museums in Boulder City and Carson City and Ely's Nevada Northern Railway all offer tours with stunning vistas on authentic cars pulled by original locomotives, as well as seasonally themed activities. The Nevada Northern Railway also runs stargazing and other specialty trips, with chances to "be the engineer" and even stay overnight in a bunkhouse or real-deal caboose.
Boulder City, Carson City & Ely
Thunderbird Lodge
Explore the palatial waterfront residence and uncover the incredible tales of eccentric George Whittel Jr., the eccentric early 20th century millionaire who once owned 40,000 acres of Lake Tahoe's #NevadaSide. Tours are history-focused, while some incorporate wine and cheese tasting. Arrive by land, cruise there in style on a classic 1950 "woody" from Zephyr cove, or kayak in with Tahoe Adventure Company. (Available again in 2021.)
North Lake Tahoe
Memberships, Mementos and More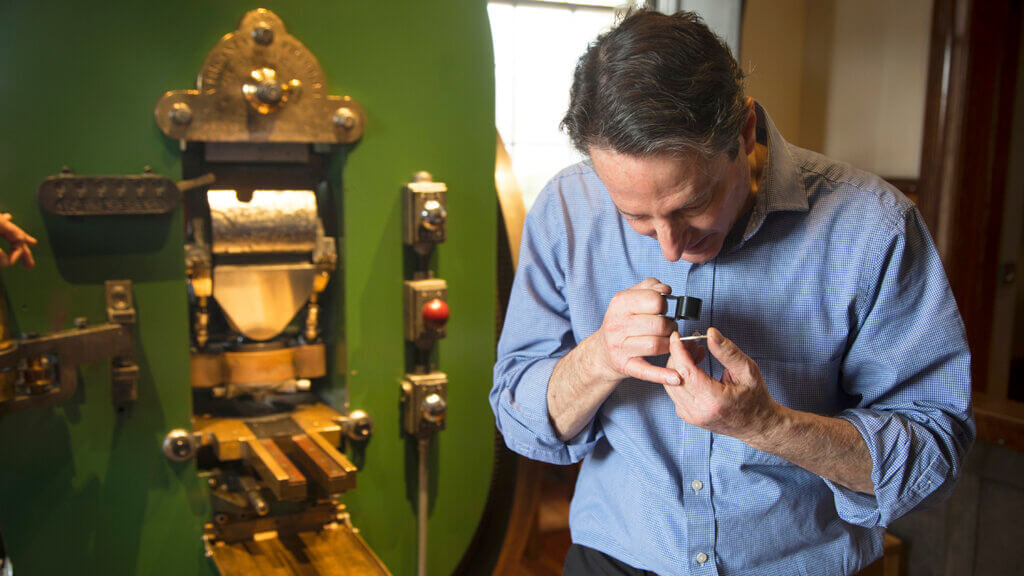 Minted Medallions from Historic Coin Press No. 1
The Nevada State Museum—Carson City, which originally came to life as a U.S. Branch Mint, continues to mint medallions on the first coin press to operate in the capital city in 1870. Through December 31, health care heroes will be honored with an exclusive design stamped onto a .999 fine silver coin. A portion of proceeds will go to the Community Foundation of Western Nevada's COVID-19 Relief Fund.
Carson City
Nevada State Museum Membership
Swing by the desk at any Nevada State Museum to snag someone a year-long membership, which grants any-time admission to both flagship museums (Carson City and Las Vegas), three state railroad museums (Boulder City, Carson City, Ely), Lost City Museum (Overton), and the fascinating galleries at the Reno Historical Society.
Purchase Online
Western Folklife Center Membership
Share the culture of the American West and Nevada's still-thriving buckaroo traditions with a membership to this world-renowned western cultural institution, HQ of the famous National Cowboy Poetry Gathering. Membership includes free admission to the 2021 virtual Gathering, discounts at the WFC Gift Shop, access to digital content from past Gatherings, early ticket access for the 2022 National Cowboy Poetry Gathering, and the latest event poster and pin.
Elko
Nevada State Parks All Access Pass
Well-preserved public history and plenty of outdoor action is yours for the taking at more than two dozen Nevada State Parks. From popular spots that blow up Instagram feeds to remotely serene getaways, the Silver State can deliver whatever kind of stories or recreation you're searching for. Pick up an annual pass to enjoy 'em all without entrance, camping, or boating fees, or take the passport challenge – get your booklet stamped at 15 parks and earn that pass for free!
Purchase Online
Get Schooled with Nevada Magazine
Whether it's adventure inspiration you seek or the tools to achieve your Silver State dreams, Nevada Magazine – telling our state's legendary tales since 1936! – has you more than covered. Dig into unbelievable stories from the past and present every quarter with a magazine subscription or kick up some dirt roads with their Odyssey of a Ghost Town Explorer book and tear-and-water-resistant ghost town map.
Subscribe Online
Western Wear and Other Wares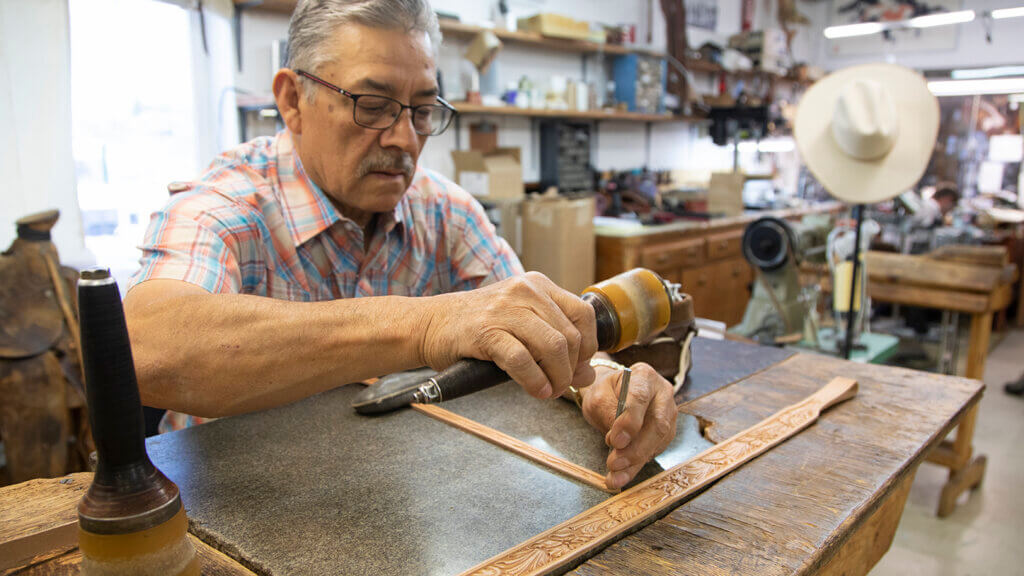 J.M. Capriola Co.
With 90 years of saddle making under their custom leather-tooled belts, this historic, family-run business crafts handmade western goods that often become family heirlooms. If ranch ropes, snaffle bits, and spur straps aren't for you, shop their apparel, outdoor items, and book store.
Elko
D Bar M Western Store
Ranching, roping, and riding – D Bar M can cover it all (and then some). Let 'em outfit you with the perfect pair of cowboy boots and a stylish wild rag before moving on to saddle pads, leather tack sets, and rodeo training and protective gear.
Reno
A Bar L Western Store
From western and work wear to wilderness and hunting supplies, this Tonopah mainstay has been serving central Nevada for decades. Pick up your favorites from Wrangler, Stetson, Levi, and Carhartt.
Tonopah
Handsome Haberdashery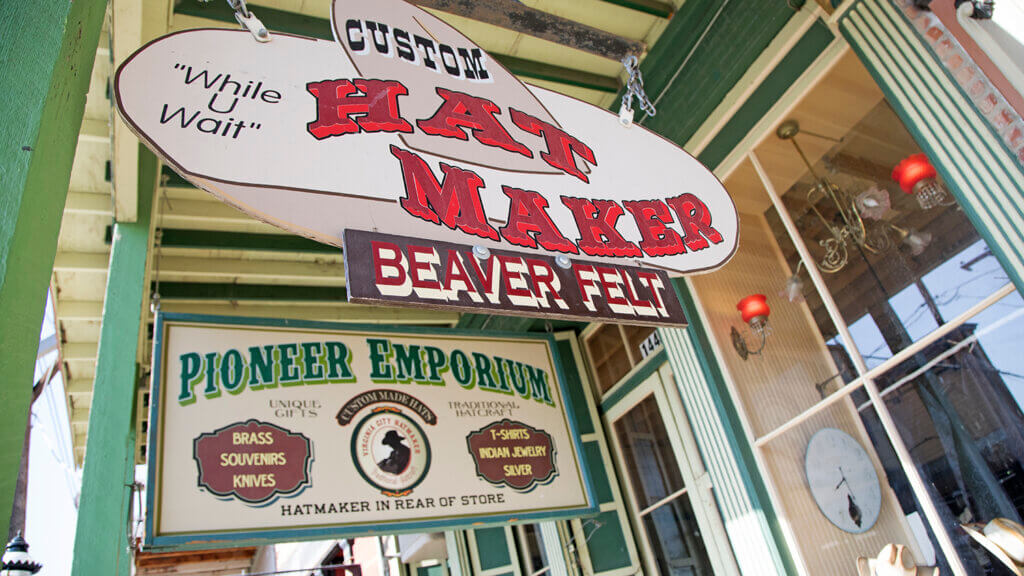 Virginia City Hatmaker
Indulge your one-of-a-kind noggin with a one-of-a-kind hat, made even more special in the still-Wild-West setting of Virginia City. Stroll wooden boardwalks and Comstock history as you wait for your custom chapeau to complete your look.
Great Basin Hat Company
Fueled by a passion to craft hats that feel like an extension of each individual, the Great Basin Hat Company can customize any size, shape, and color to fit your wildest headwear dreams. With names like "Cool Hand Luke," "The OK Kid," and the "Buckaroo Fedora," you'll have endless amounts of fun finding just the right one for you.
Get Inspired
Related Stories