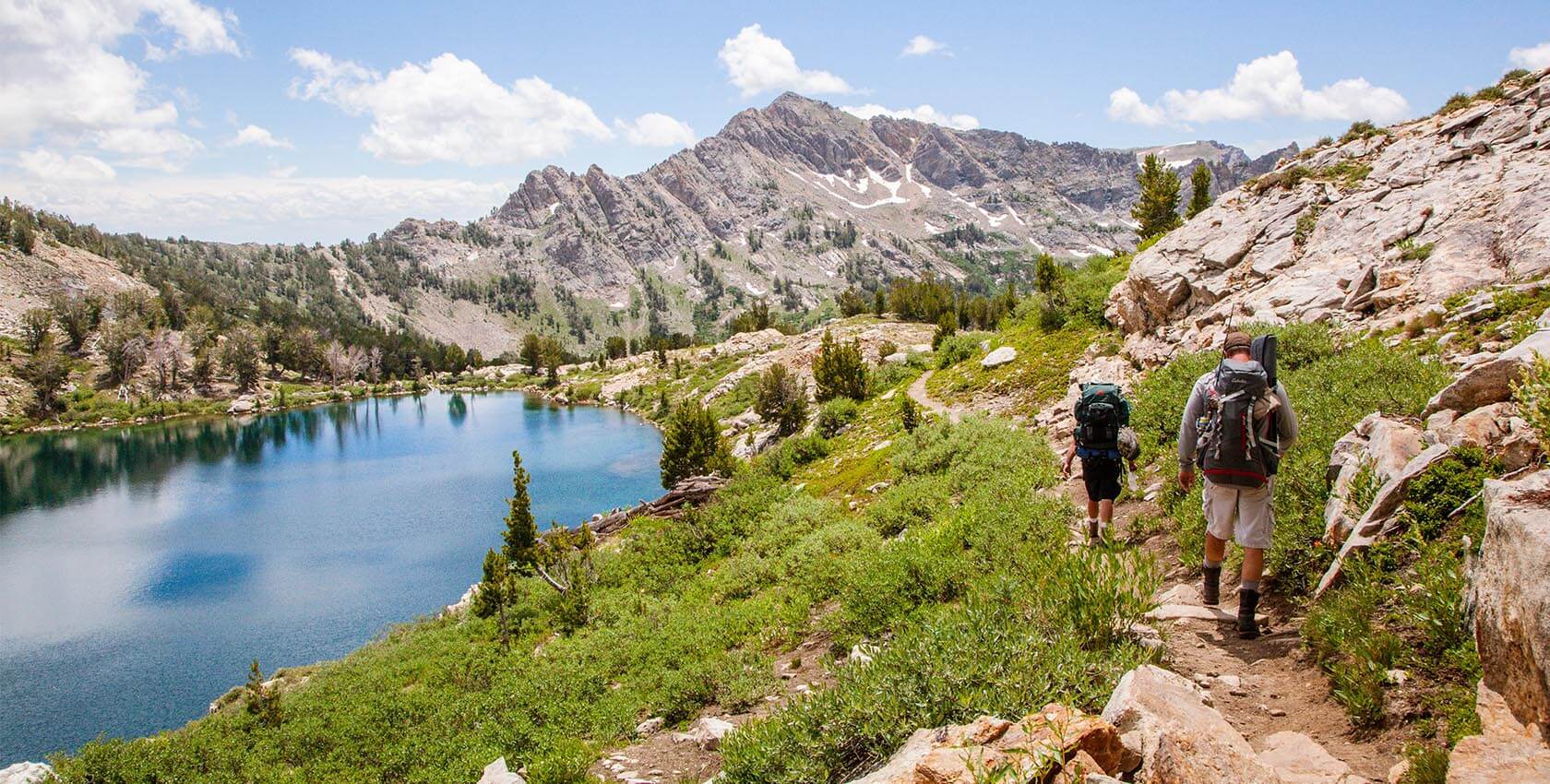 Elko: Wander in a Weekend
Know Before You Go
Recreate Responsibly – Whether you're highway road-trippin' or backroad rippin', get the scoop on how to explore the Silver State safely and respectfully.
Heading off-road? Brush up on Nevada's Dirt Road Code to ensure you're prepared for an off-pavement adventure and all that comes with it.
Nevada Travel Alerts – From temporary park and road closures to unusual environmental circumstances, if we know of something going on that may affect your visit, you'll find it here, along with links to further resources to get more info.
Get the Full Itinerary
Let's face it: Interstate 80 is a stretch of highway you've probably blasted down, pedal-to-the-metal, on your way to somewhere, well… else. If so, you've been missing out. In fact, few parts of our state brim with as much western heritage and unspoiled scenic splendor as northeastern Nevada. Elko beckons western buffs with buckaroo art, cowboy crafts, and hearty meals, while glacier-carved Lamoille Canyon and Angel Lake promise to steal your breath, both on stunning hikes and through your camera lens. So pack your boots and bring your appetite for an Elko County adventure.
Lamoille Canyon Seasonal Note: Everyone has their favorite time of year to visit the Elko area, especially Lamoille Canyon. In spring, the Lamoille Canyon Scenic Byway opens back up to passenger vehicles and Lamoille Creek rushes and roars. In summer, melting snow unearths hiking trails and wildflowers galore. In fall, turning aspens light the scenery aflame with changing colors. When the snow hits (usually in October), the byway closes back up and becomes a snowmobile superhighway up to snowshoeing and backcountry skiing paradise. So pick your pleasure, check the forecast, ask a local for road conditions, pursue outdoor activities with the utmost safety, and come get after it!
Day 1: Eastward, Ho!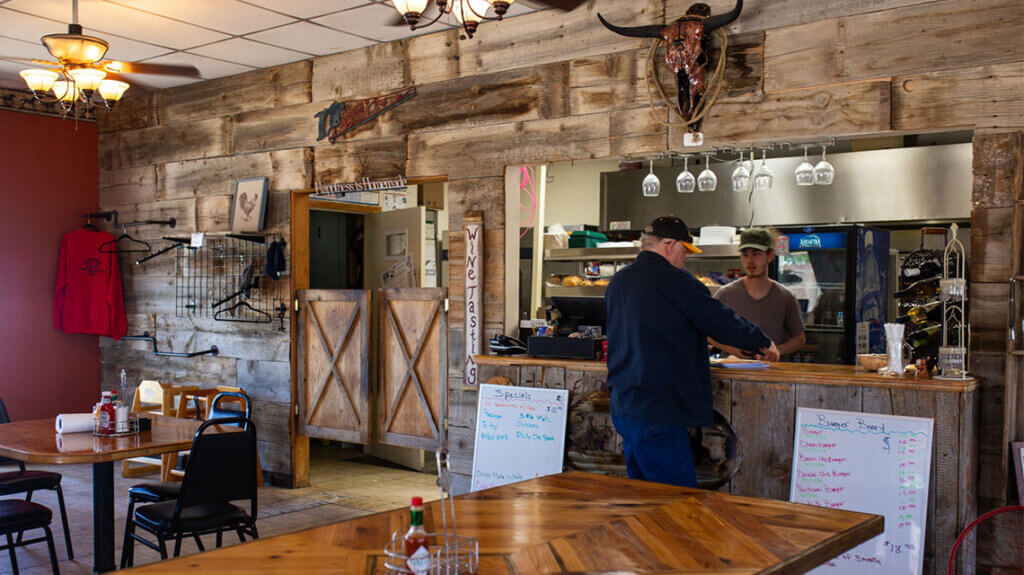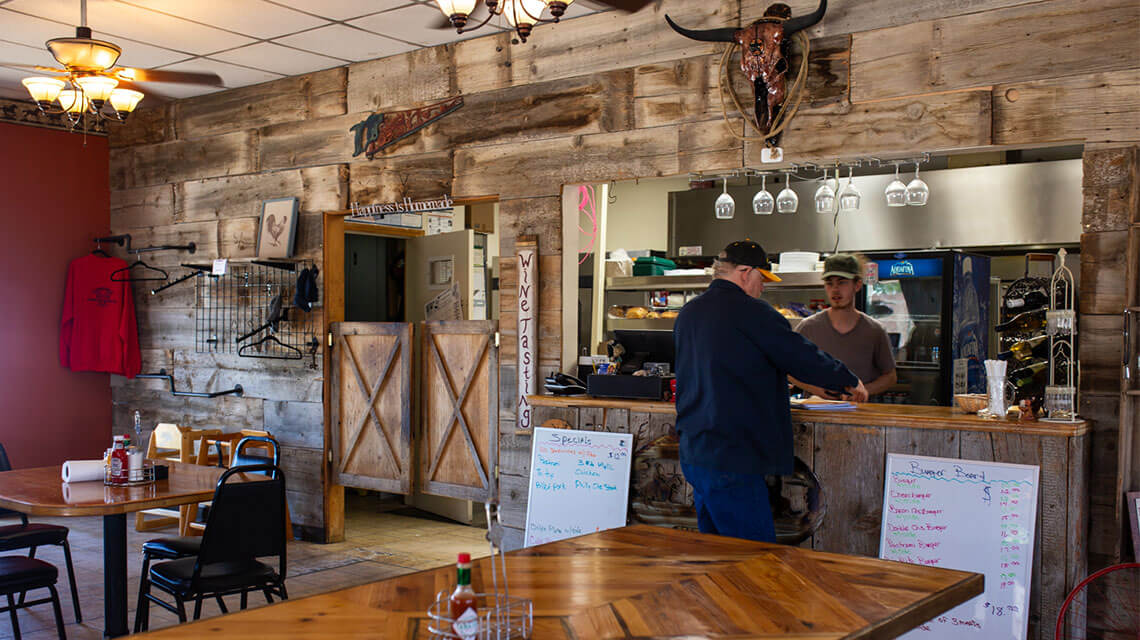 Road Trips = Road Food
One of the best parts of road tripping is road food. And a few renditions into Johnny Cash's "I've Been Everywhere" (Fun Fact: the first two towns mentioned are Winnemucca and Reno), you'll be ready for some. Lovelock offers delicious barbeque and meats smoked on-site at Dora's Smokehouse and BBQ, as well as fresh wraps, panini, and scrumptious coffee blends at Temptations. Or take your first Basque bites in Winnemucca at The Martin Hotel, home of great steak sandwiches, braised lamb shanks, chorizo, and other traditional treats since 1898.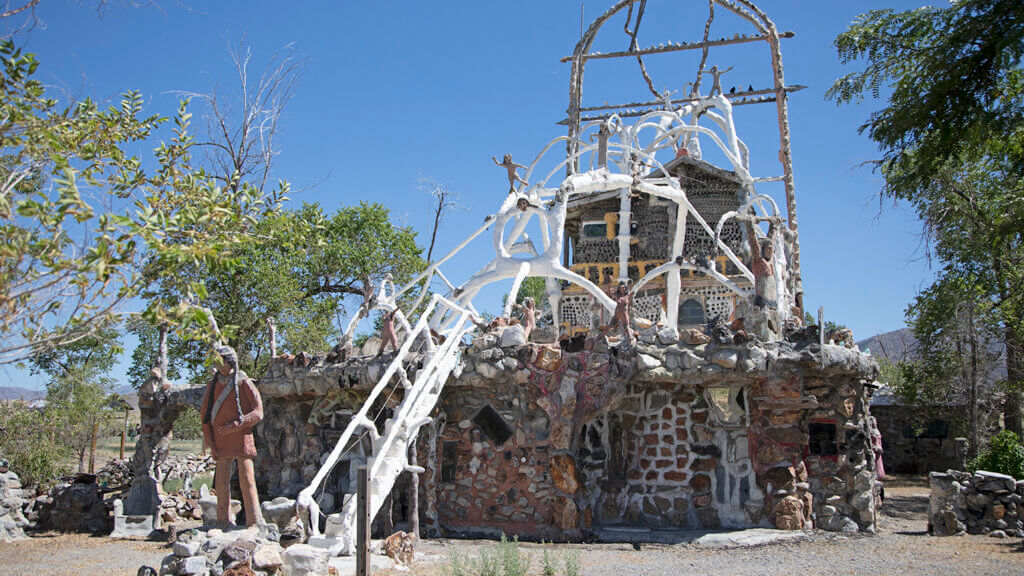 Weird Nevada on the Wayside
A paint can's throw east of Lovelock is the delightfully offbeat Thunder Mountain Monument, a colorful, imaginative folk-art array of sculptures and buildings constructed almost entirely from items found along the rails and highway decades ago. Watch for the Imlay exit, then hop out to explore this unique addition to the Nevada State Register of Historic Places.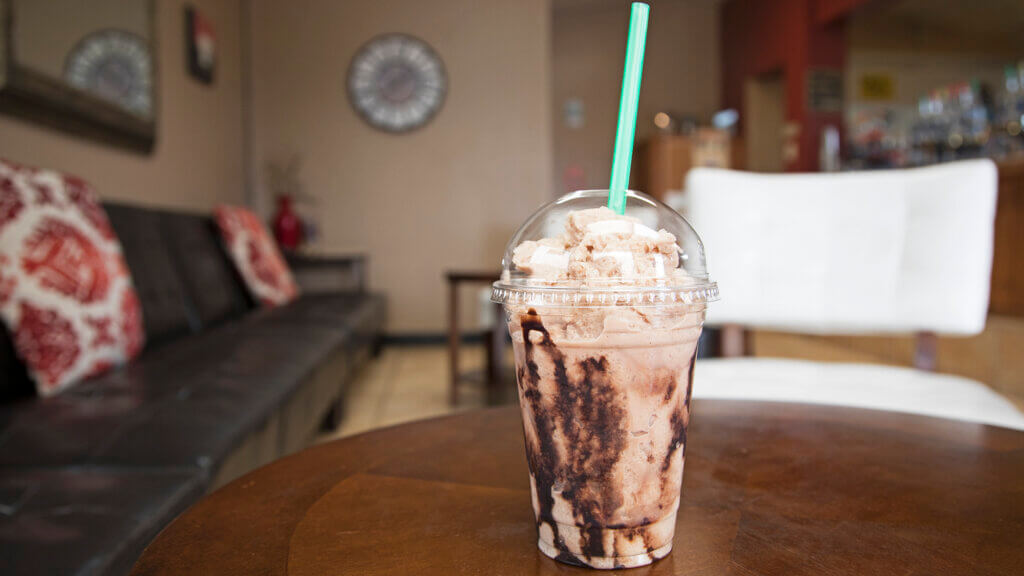 Fuel Up: Brews & Blends in Battle Mountain
Perk things up in Battle Mountain, a community of 3,635 situated neither atop a mountain nor near the site of a battle. Fuel up the car and then yourself for the final stretch to Elko at Bakker's Brew, offering espresso drinks, coffee blends, milkshakes, and thick, goodie-packed "Blizzards" to go.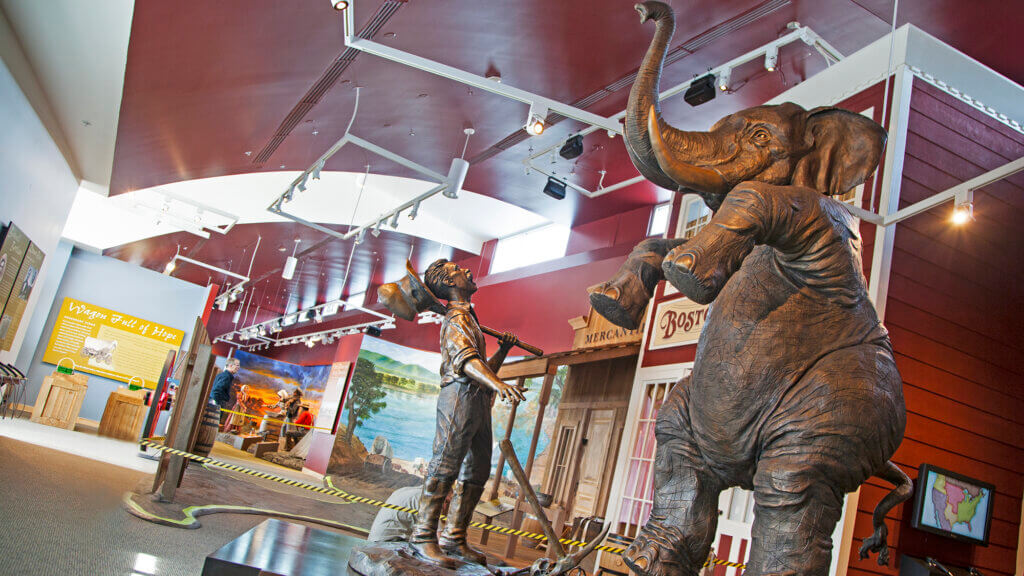 "See the Elephant" at the California Trail Interpretive Center
Just before you reach Elko, take the Hunter exit to the California Trail Interpretive Center. Admission to this gem is absolutely free and you'll get your fill of hands-on exhibits celebrating the quarter-million pioneers who endured the 2,000-mile trek from Missouri to California between 1841 to 1869, a route that still defines Nevada's history. You just drove part of this route in your car. Can you imagine doing it on foot?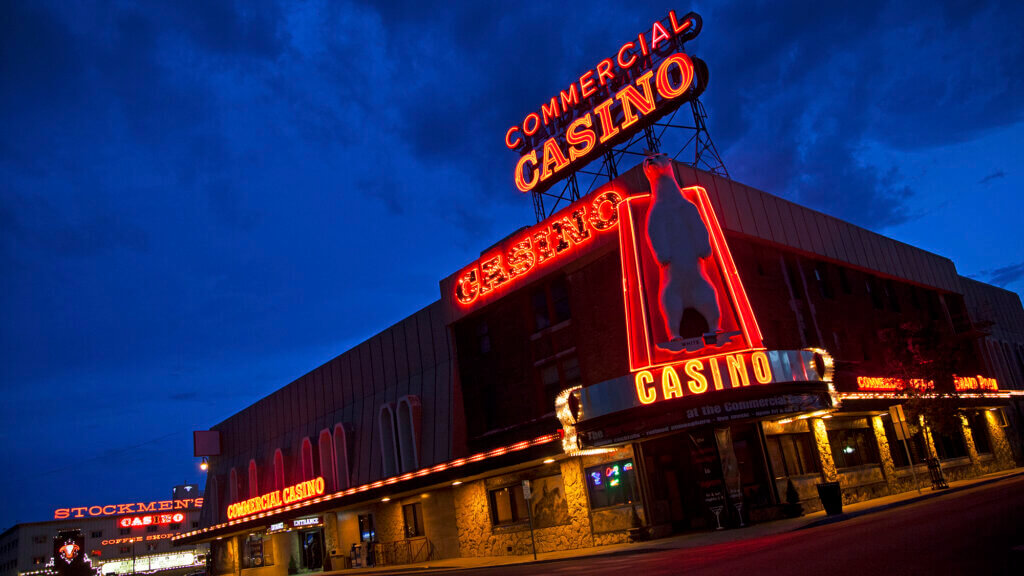 Check In, Then Head Out
Elko is full of hotels, thanks to gold mining's consistent boom. Choose from brand new properties on the east end of town, amenity-packed hotel-casinos, like the Red Lion and Gold Country. Or HQ yourself in historic Downtown Elko at a number of laid-back motels and delightfully retro motor lodges, like the Thunderbird Motel, all walking distance from all the things. Stockmen's is a crowd favorite in downtown Elko and is across the street from Nevada's oldest casino (and the birthplace of nightly live music)—the Commercial Casino, a true state landmark which is also the home of White King, the world's allegedly largest stuffed polar bear. Yes, seriously.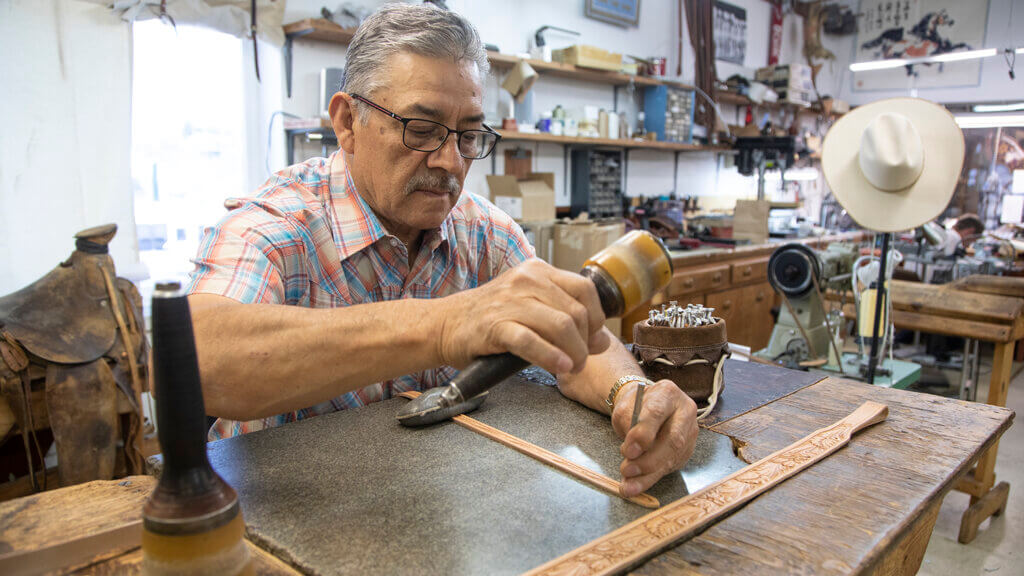 Hoof It Around Downtown, Buckaroo
Founded in 1869 as a railroad town, Elko quickly assumed its role as the center of the state's cattle industry. Today, mining is Elko's major enterprise, but cattle ranches and other legacies of the region's cowboy and ranching past remain strong. Wander down to J.M. Capriola Co. to shop for (or simply admire) custom saddles, bridles, silver, leatherwork, and other handmade gear—not to mention plenty of apparel, trinkets and souvenir-worthy western wares. Then, stroll a few doors down to the Cowboy Arts and Gear Museum where you can learn the Garcia Bit & Spur story, as well as appreciate the kind of top-notch handiwork that's been sought after by working cowboys and Hollywood stars for decades. Across the street is the Western Folklife Center, headquarters of the annual National Cowboy Poetry Gathering and home to international exhibits celebrating horseman and ranching cultures.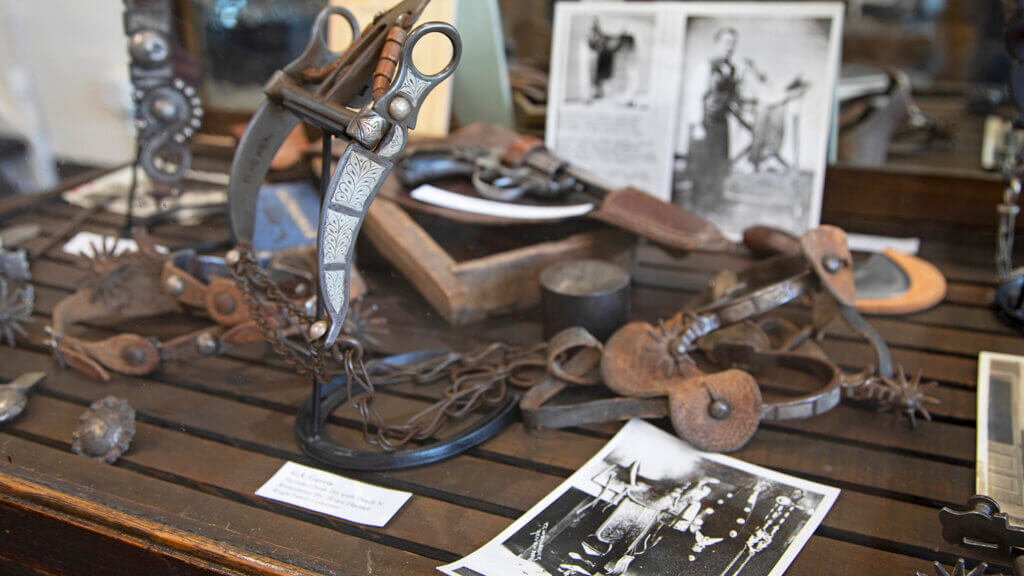 If you dig art, Elko's past is also now a sweet present. As you wander Elko's streets (don't ignore those alleys, either), feast your eyes on 51 murals made in a single weekend—during the 2019 Elko Mural Expo—by 43 artists from all over Nevada, the West, and the world—all livening up a square mile of historic Downtown with colorful depictions of Elko's heritage and cultural roots. Here's where to find 'em.
Travel Nevada Pro Tip
Saddle up for an artistic scavenger hunt. With 51 murals blanketing Downtown and 20 hand-painted, unique 110-pound boots situated all over Elko, you'll find plenty of eye candy to color your visit.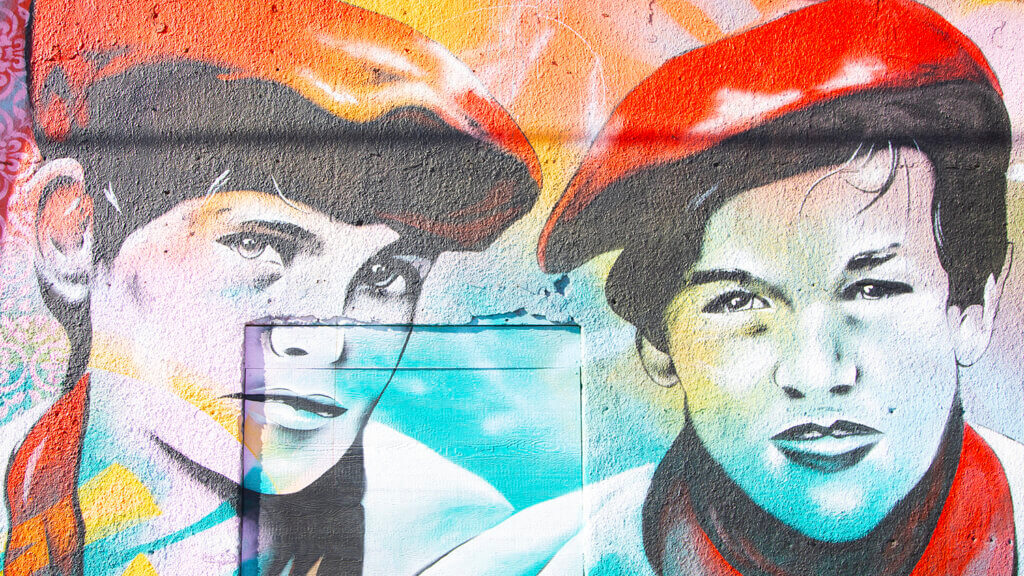 Go Basque To Nevada's Roots
Hungry for some culinary culture? Boy howdy, you'd better be. Thanks to 19th-century immigrants from the Basque country straddling Spain and France, Elko is still a major stomping ground for Basque culture and traditions, and there's no better place to find its flavor than on your plate—or, rather, plates. You may have already heard of the Star Hotel, but for a taste of this food-adoring culture, bring your appetite to Toki Ona (or just "Toki" to the locals) for spectacular feasts of steak, lamb, pork chops, and other delicacies, each accompanied with a cornucopia of soup, salad, green beans, spaghetti, rice, and french fries, to boot.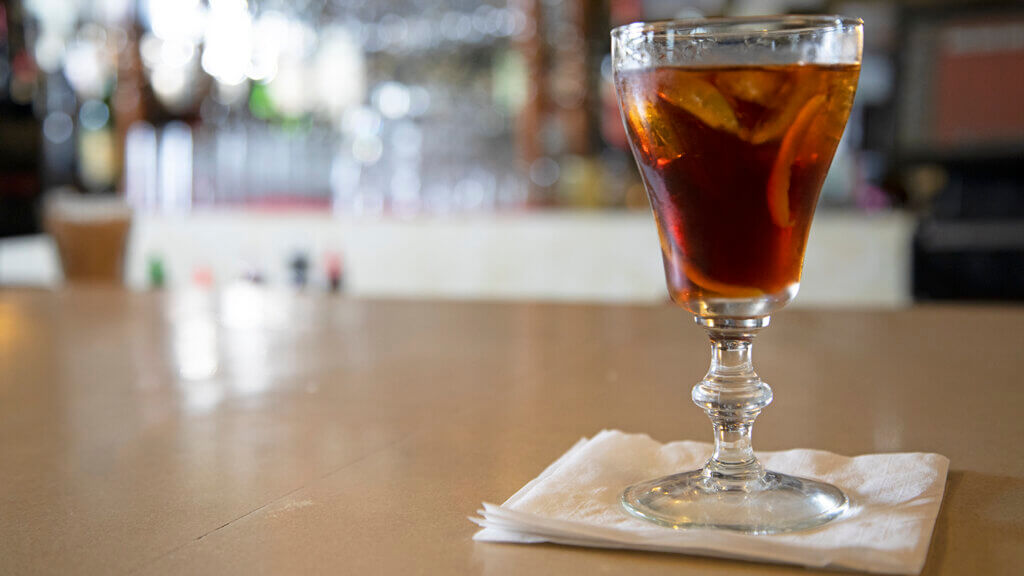 Oh, and while we're sharing all of these #ThatNevadaLife secrets, let us clue you in on the Picon Punch. Since you live in Reno, you probably know about this boozy-then-bitter-then-sweet liqueur-based cocktail. But have you ever tasted it "Elko-style?" Either way, the small-but-mighty Picon punch is Nevada's "unofficial state drink" and Elko restaurants are a great place to tackle this sippable Silver State rite of passage that you have to love… whether you like it or not. But be careful and remember, "The first two are the Picon, the third one's the punch!"
Travel Nevada Pro Tip
Toki Ona proudly serves one of Nevada's best Basque New York steak sandwiches and, regardless of the menu, you can order it any time of day. Our advice? When they ask "Add garlic?", the correct answer is "Definitely."
Day 2: Into The Wild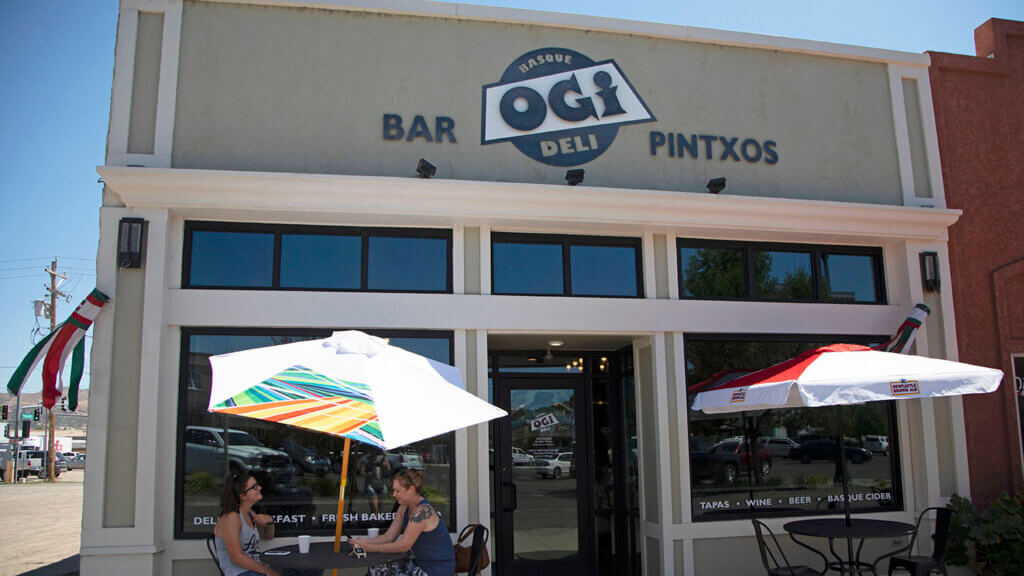 Bite Down Some Breakfast And Grab Some Lunch Goodies To Go
There's nothing like a made-to-order breakfast when you're on vacation. Before you set off for the day, grab a Basque breakfast—AKA gozaria—at Ogi Deli Bar & Pintxos (chorizo is always a good choice), or pop into McAdoo's, a cute little spot known for lovely fruit, tasty scrambles, and a killer sausage breakfast sandwich. (Score some planning points by ordering sandwiches to go; your lunch self will thank you. Or swing by Khoury's in Spring Creek, your best bet for grocery store picnic supplies en route.) For fresh-roasted caffeine, Cowboy Joe Coffee will load you up as you light off for the aspen-studded, creek-harboring, glacier-carved sliver of paradise that is Lamoille Canyon.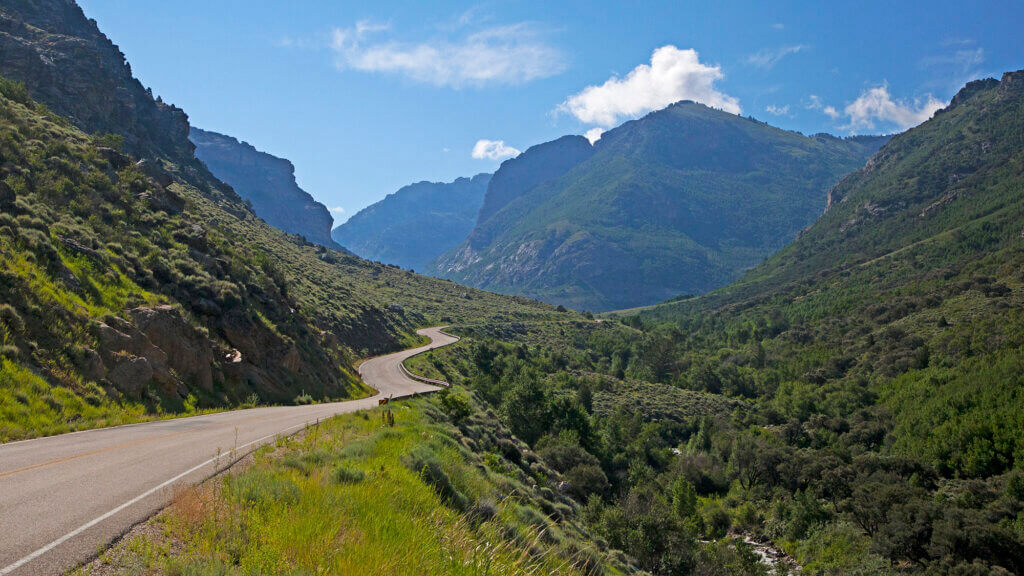 Hit The Highway To The Byway
All roads lead somewhere amazing out here, but the arguable centerpiece of this region is the glacier-carved range known as the Ruby Mountains, accessed via Lamoille Scenic Byway. [Note that this road is inaccessible in winter, and all road conditions should be checked before heading out.]
Head southeast out of Elko along Nevada State Route 227 and get your camera ready. This 22-mile drive takes you over a pass and through bucolic, ranch-dotted Spring Creek. At the base of the Ruby Mountains, make a right onto Forest Service Road 660, AKA Lamoille Canyon Road. This 12-mile paved road works its way up past vistas straight out of a photographer's dream. While exploring the byway, pull over for Kodak moments, interpretive signs, and access to the bends and beaver ponds of Lamoille Creek. There are plenty of places to pull over for a quick forested jaunt in the woods, or to spread out a blanket and enjoy that picnic you packed earlier.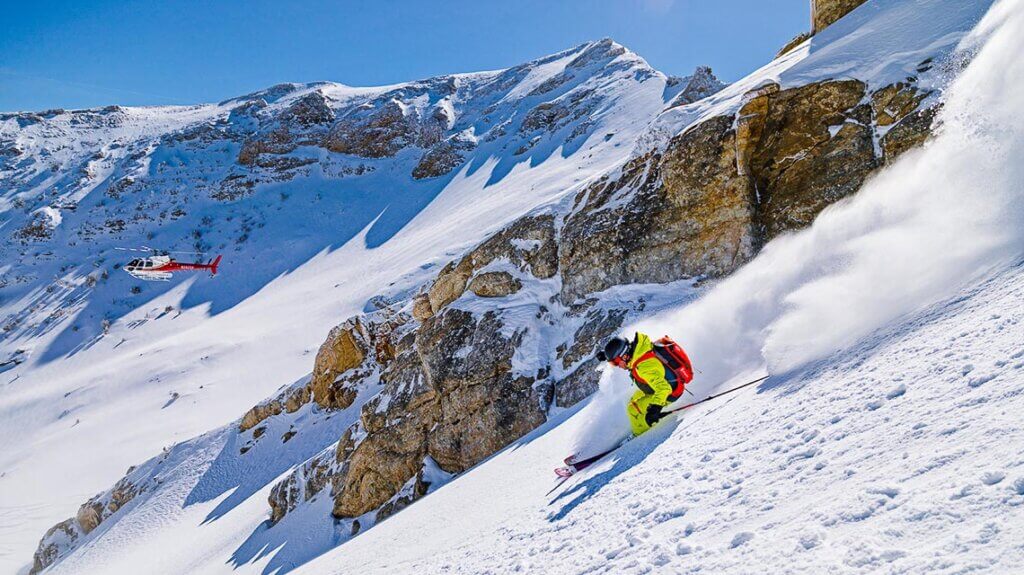 The Mountains Are Calling, And You Really Oughta Go
If you're looking to get after it, swap your cowboy boots for hiking shoes and set off for a choose-your-own-distance stroll along the creek in Thomas Canyon, or head to the end of the road where some more ambitious options await. The main trail rolls past Lamoille, Dollar, and Liberty Lakes (and plenty more, if you keep going along the 36-mile Ruby Crest National Recreation Trail), or cross the road to the trail up to Island Lake, which climbs 1.7 miles up to a glacial tarn in a hanging valley.
In the winter when Lamoille Canyon Scenic Byway is inaccessible to passenger vehicles, the Ruby Mountains call for snowshoers, snowmobilers, and powder-hungry backcountry and heli-skiers alike. If that last bit "peaked" your interest, you may want to dial up SledNV to shred it up on a rented snowmobile, or take advantage of one of the only heli-skiing operations in the Lower 48 at Ruby Mountains Heli-Experience.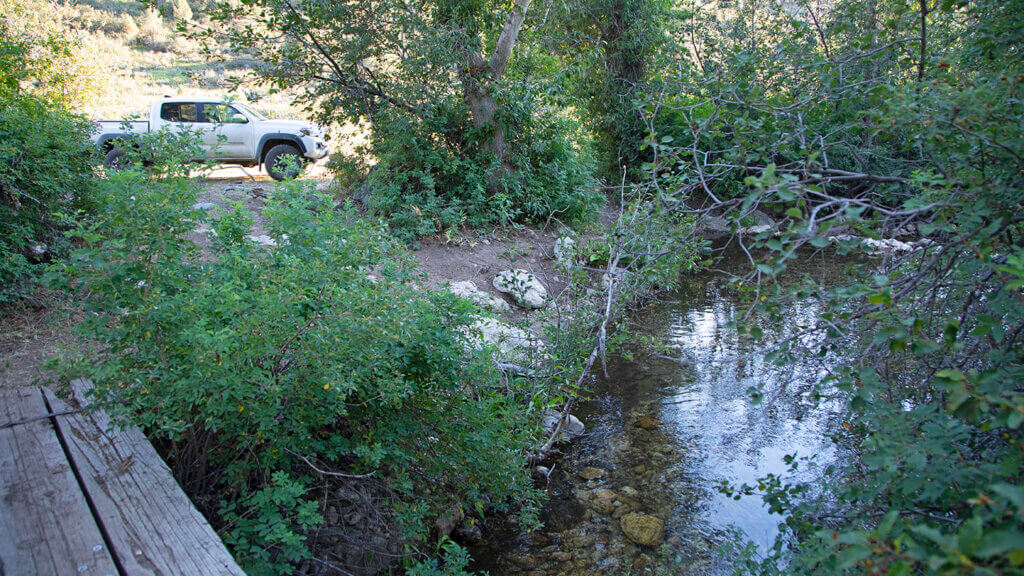 Wind Your Way To Wells
If your tires are up for it, take the scenic route to Wells past sprawling old ranches hugging the base of the Ruby Mountains and East Humboldt Range. There are fewer miles this way, but about the same amount of time spent on the road. Otherwise, backtrack to Elko and blast away on I-80 East.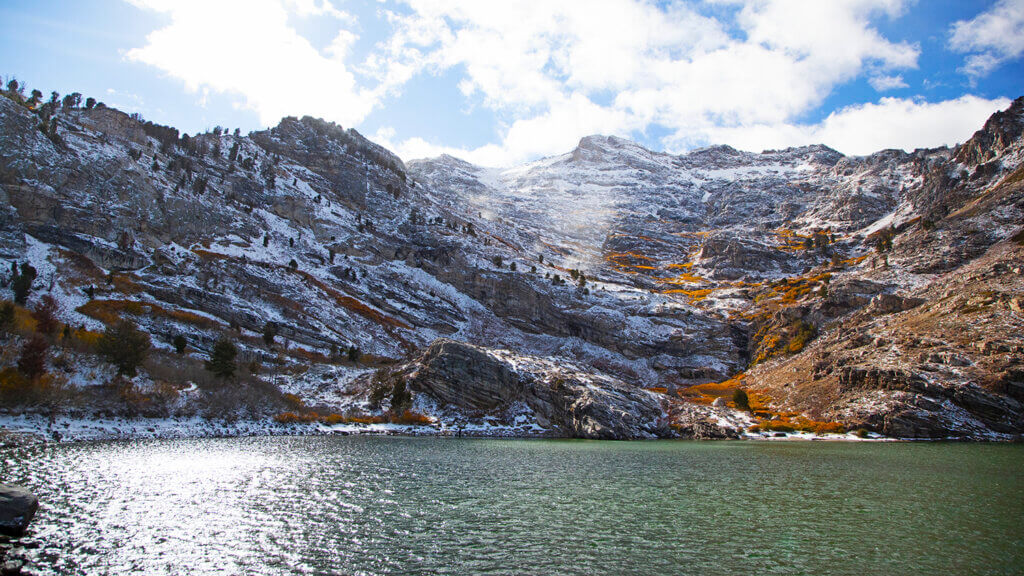 Angels We Have Hiked On High
Perched at 8,500 feet among stunning glacial cirques, Angel Lake is absolutely stunning. This aspen-cliffed gem is a great place for hikers, photographers, trout bums, and anyone lucky enough to spot bighorn sheep, mountain goats, pronghorn antelope, and other wild East Humboldt Range locals. Break out those binoculars and nerd out on some spectacular nature.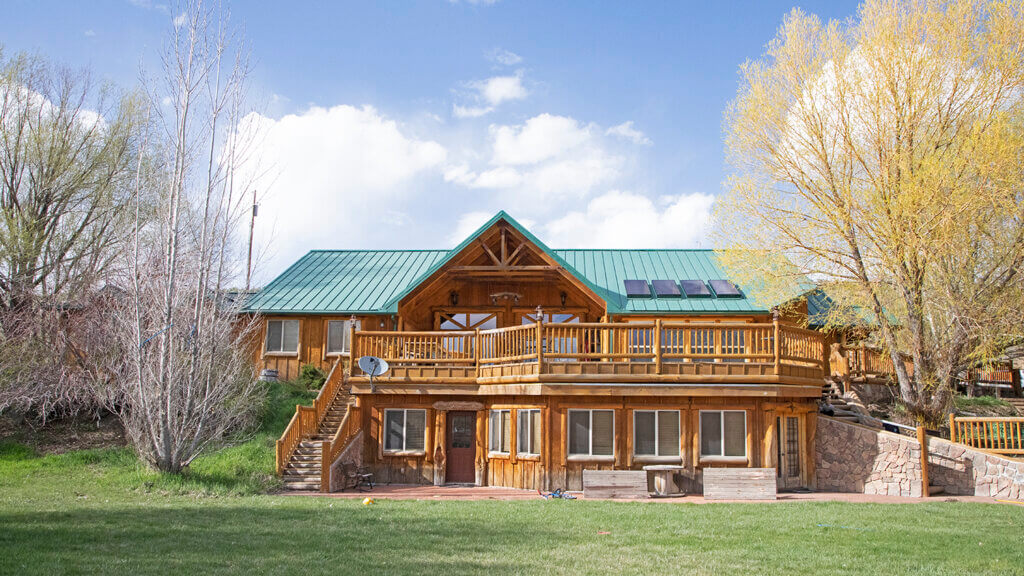 Dig In at Betaso's, Then Hit The Hay
After a long day, you've earned yourself a table at Betaso's Restaurant for some hot, hearty Mexican and American favorites and cold drinks over which to toast your amazing northeastern Nevada experience.
There are a few places to rest your weary head in Wells, including the more modern Super 8 Motel. However, more adventurous options await at either campground up at Angel Lake. If you have an extra day, consider pushing on the extra hour and forty-five minutes and keep those western vibes going at Cottonwood Ranch, a working horse and cattle ranch that gives guests a chance to fish, mountain bike, bird watch, take guided snowmobile tours, and relax in a truly beautiful setting.
Before-You-Go Fun
Waking up in Wells? For breakfast, stop by Bella's Restaurant & Espresso. With a mission to serve homestyle breakfast, lunch, and dinner made from scratch, you're guaranteed a good meal before hitting I-80 westbound. But if you're not yet ready to be all the way back home, the Wells area has you covered.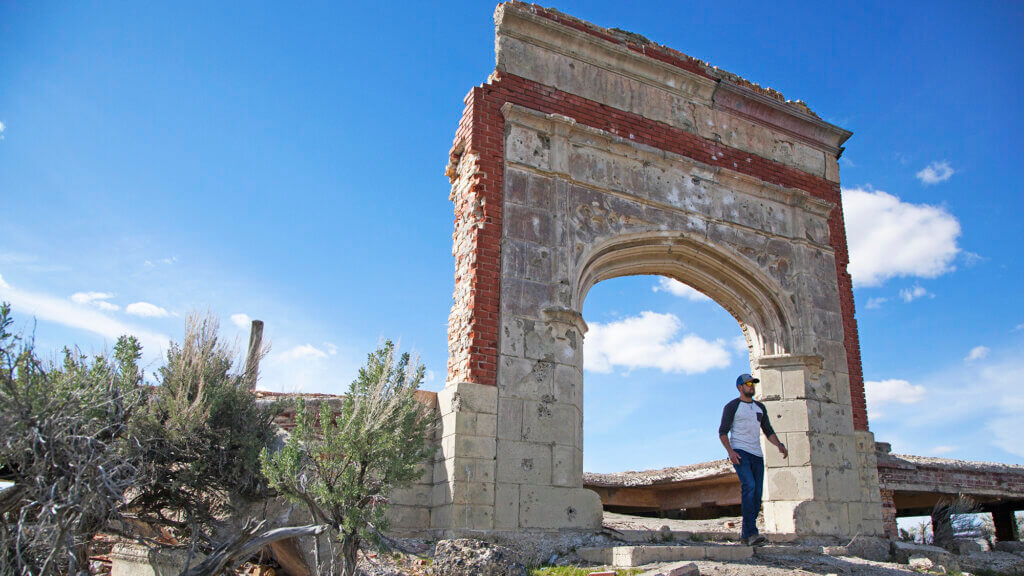 Before-You-Ghost Fun
There's one more site we think you need to see in Wells to solidify your bonafide northeastern Nevada street cred: the ghost town of Metropolis. Unlike many other ghost towns in Nevada, Metropolis wasn't the result of a mining boom and bust. Rather, its reason for developing was a combination of farming, proselytism, and hope.
The plan was for 7,500 people to live harmoniously, growing wheat in a region completely unsuitable for doing so. But the powers that be said, "aw hell no." In the 1930s, jackrabbits arrived and ate all the crops. Then, typhoid made an appearance, followed by an invasion of Mormon crickets and a devastating fire. The nail in the coffin, though, was the relentless drought that drove people the heck out of dodge. An ornate (and oft-photographed) stone schoolhouse archway, crumbling hotel ruins, and a cemetery are what remains of Metropolis' would-be glory. If you visit today, proceed with caution as many of the structures have either collapsed or are on the verge.
If you didn't get the chance to stop at The Martin Hotel on your way east, make it a point to do so heading back home. While you can order à la carte, we recommend doing it like the Basques do and springing for the family meal to celebrate living in one heck of a state—and to top off one heck of a trip.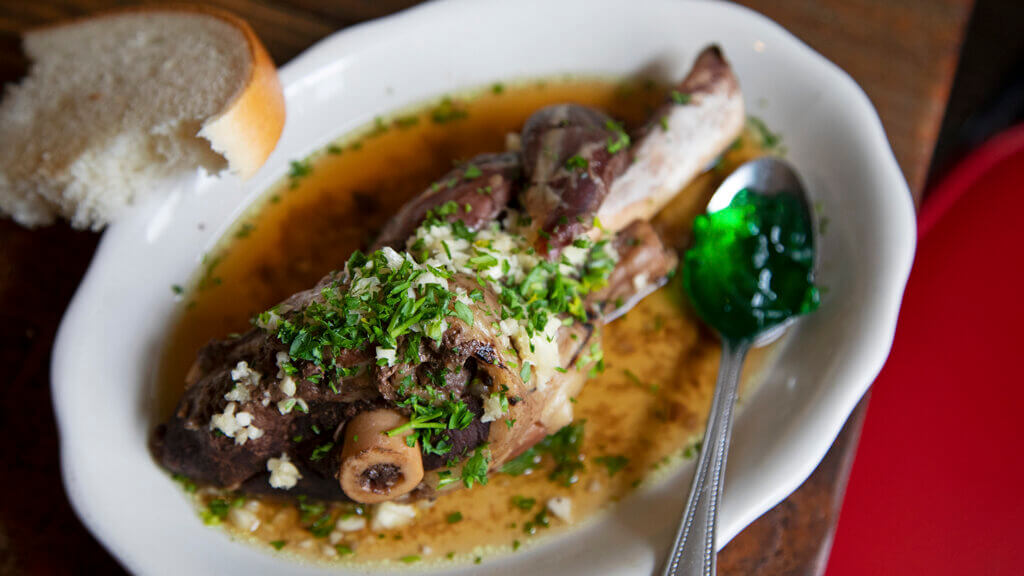 Trust us: this region is hard to quit. If you catch the northeastern Nevada bug, find out what more there is to explore along The Rubies Route. And for even more totally worthwhile I-80 on-your-way tips, check out the Cowboy Corridor. Bon voyage!
Get Inspired
Related Stories