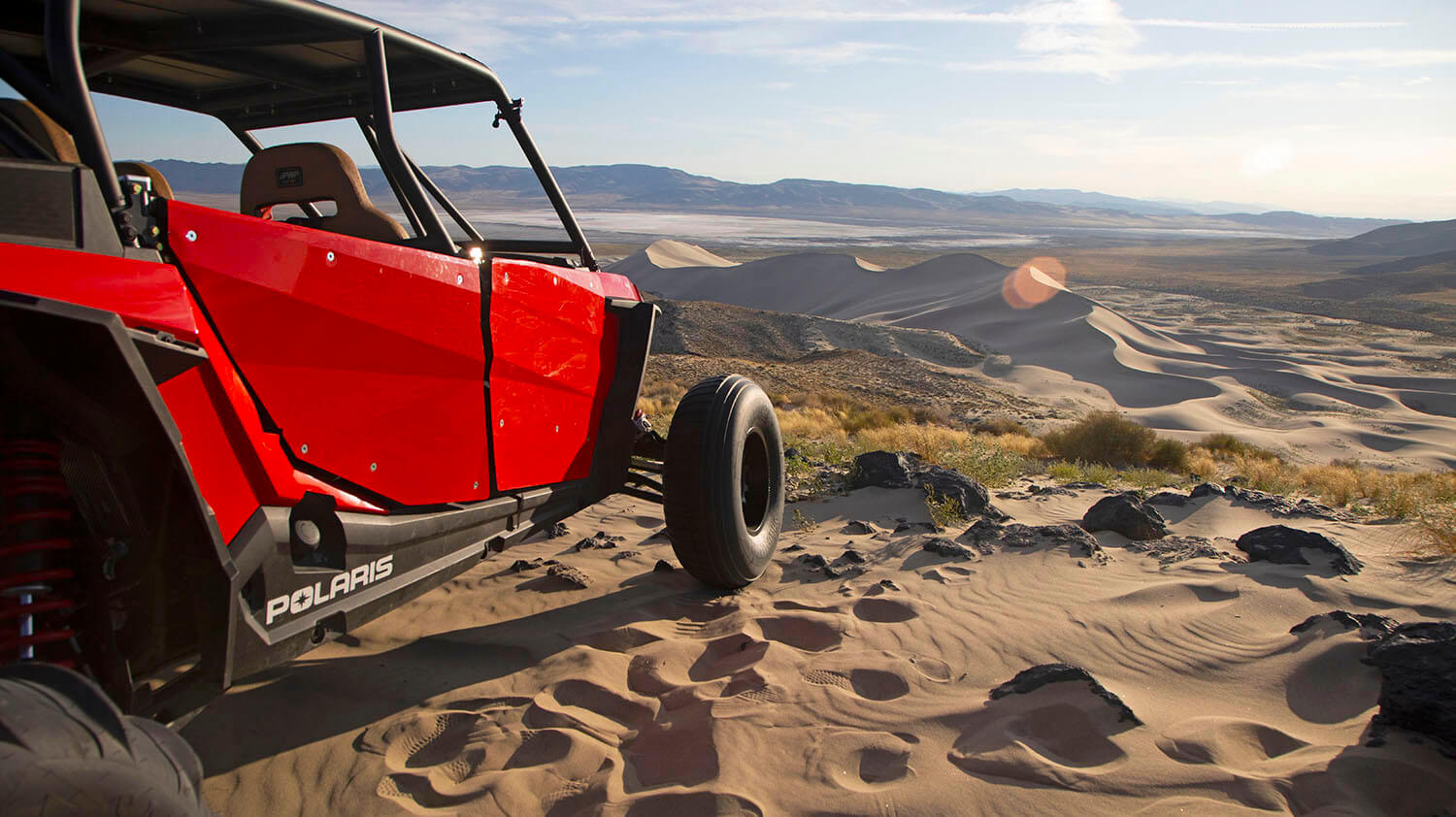 Fallin' For Fallon: One-Tank Road Trip
Know Before You Go
Recreate Responsibly – Whether you're highway road-trippin' or backroad rippin', get the scoop on how to explore the Silver State safely and respectfully.
Heading off-road? Brush up on Nevada's Dirt Road Code to ensure you're prepared for an off-pavement adventure and all that comes with it.
Nevada Travel Alerts – From temporary park and road closures to unusual environmental circumstances, if we know of something going on that may affect your visit, you'll find it here, along with links to further resources to get more info.
Get the Full Itinerary
Highlights
Shred some… sand? Hike, board, or off-road a singing, 900-foot-tall mountain of sand.
Boat, fish, swim, or simply beach bum it up at prehistoric Lake Lahontan
Feast on farm-to-fork favorites in the ag-tastic "Oasis of Nevada"
Scope out ancient petroglyphs and an active archaeological dig site at Grimes Point
An hour and change east of Reno "The Oasis of Nevada" awaits. The friendly farm town of Fallon invites fans of fresh food and outdoor action with great restaurants, a singing sand dune playground, abundant wildlife, and plenty of comfy places to stay.
Eastward Bound With A Fernley Fuel-Up
Leaving from Reno, hop onto I-80 east and cruise through the Truckee River canyon, keeping a keen eye out for wild horses along the way, into Fernley. If you're hankering for a halfway-point perk-up, Freedom Espresso has your caffeine needs covered. Meanwhile if you'd rather treat your sweet tooth to a tasty milkshake, Wigwam Restaurant & Casino is your jam. (We're pretty gaga for the butterscotch.) Catch the connector to US-50 and aim for Fallon.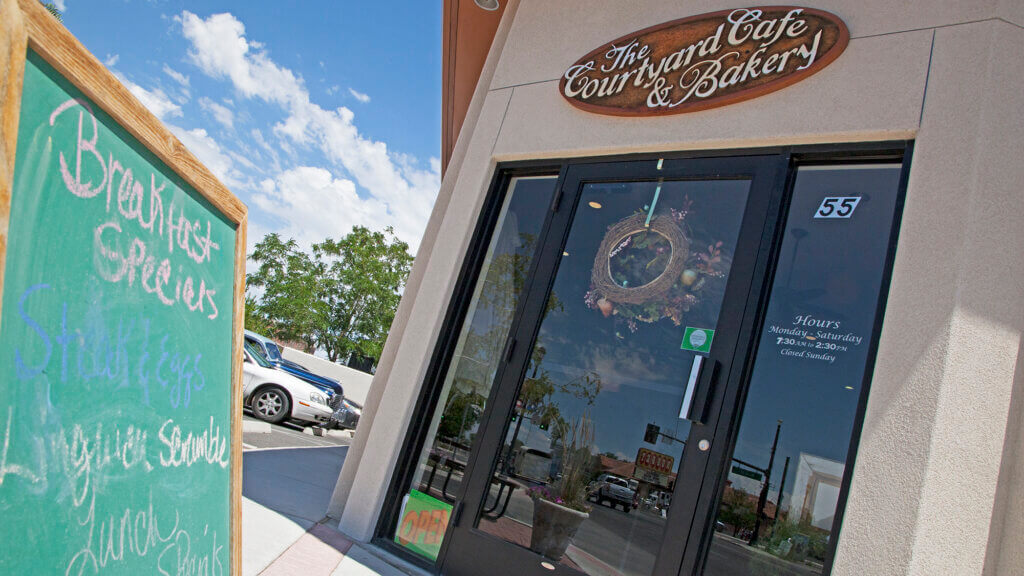 Choose Sweet or Savory, Then Shoot For The Sand
As you roll into Fallon, start things off right at Courtyard Café & Bakery with one of the hardest decisions you'll have to make today: sweet or savory? This family-owned eatery has been around for 15 years, and you better believe they have that menu dialed to perfection, from fresh-baked cinnamon rolls and fancy teas to juicy burgers, hot sandwiches, and farm-fresh salads. Grab something to dine in, or pack it to go for adventures that await.
Travel Nevada Pro Tip
If you're buzzing around Fallon on a Saturday afternoon, sip into historic Frey Ranch, home to Churchill Vineyards, Nevada's first estate winery—and one of the nation's only estate distilleries—specializing in vodka, gin, whiskey, and barrel-aged bourbon.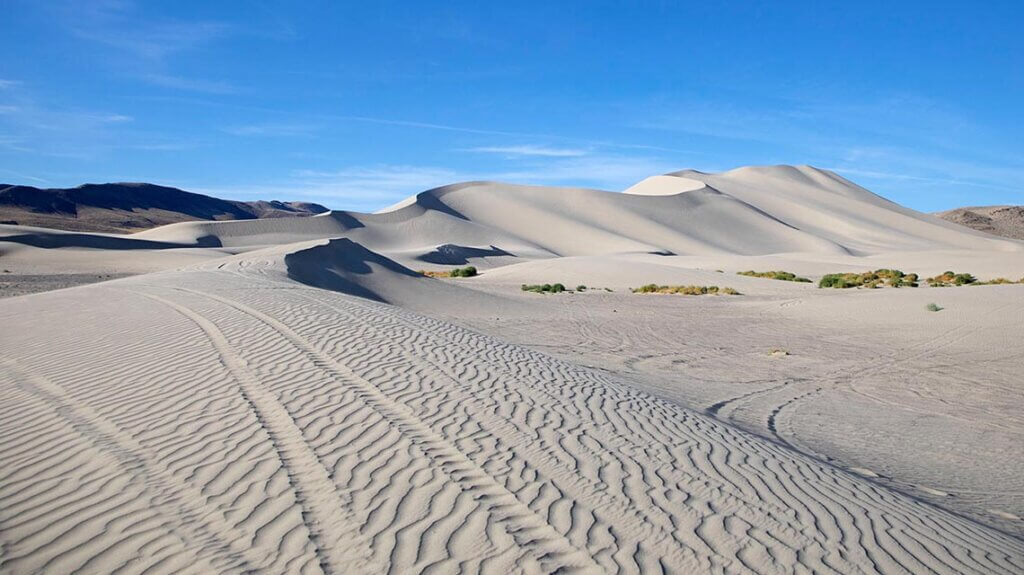 Send It At Sand Mountain Recreation Area
If you've ever ventured east on the Loneliest Road In America—and if you haven't, do yourself the favor; it's pretty much a Nevada rite of passage—you've seen it: a six-story, 900-foot-tall (that's twice the height of the Giza pyramids) prehistoric mountain of sand, rising from the desert just 20 minutes past Fallon. Make the hike on up for a stunning vista, then jump-run down. For a serious thrill, bring an old snowboard and shred that slope!
Or, if you want to pump some real adrenaline, BYO off-road rig (paddle tires strongly recommended), point that toward the "peak" and find out why Sand Mountain Recreation Area is one of the hottest OHV destinations in the West. If you don't have your own, Reno's UTV Addiction rents by the day and also offers guided tours to the less initiated.
Travel Nevada Pro Tip
Sand Mountain is one of only a handful of "singing sand dunes" on Earth. When conditions are right, this natural aural phenomenon can reach 105 decibels and last several minutes. Our favorite time to experience it? Definitely sunset.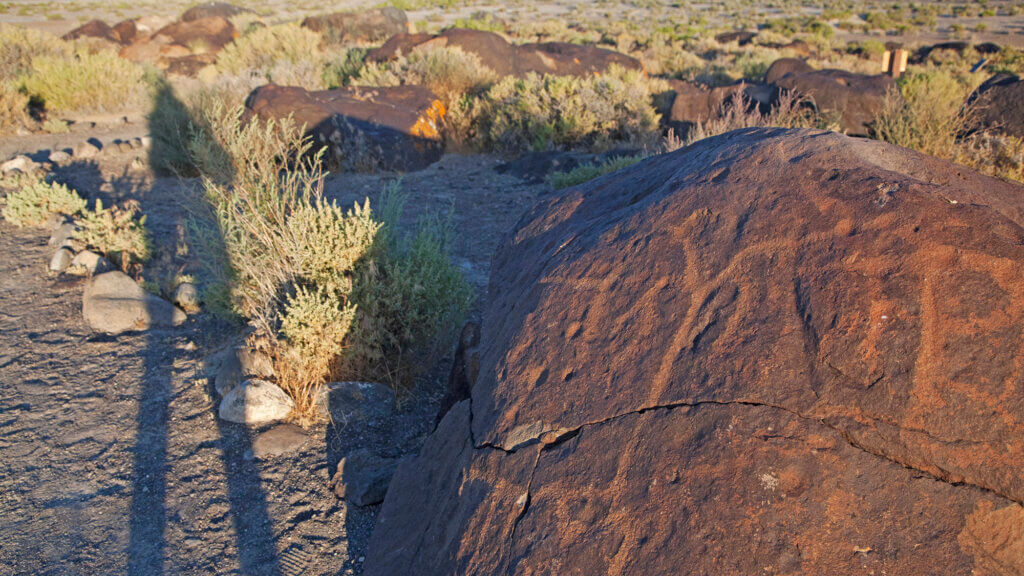 Ogle Ancient Art And Hike To A Hidden Cave
On the way back, just before Fallon's farmland outskirts, swing by Grimes Point Archaeological Area for a glimpse at the work of some of Nevada's earliest residents. It was here American Indians left their mark in time in the form of petroglyphs, pictures carved into rock faces, 8,000 years ago or more. Check them out along a short, self-guided interpretive trail, then drive about a mile more and hike up to Hidden Cave, which continues to be an ongoing archaeological dig site.
Travel Nevada Pro Tip
Discover more about the culture and history of American Indians in Nevada (and more) at the 14,000-square-foot Churchill County Museum, where robust displays put you face-to-face with the region's early lifeways. Don't miss the state's best exhibit on our official state artifact, the tule duck decoy.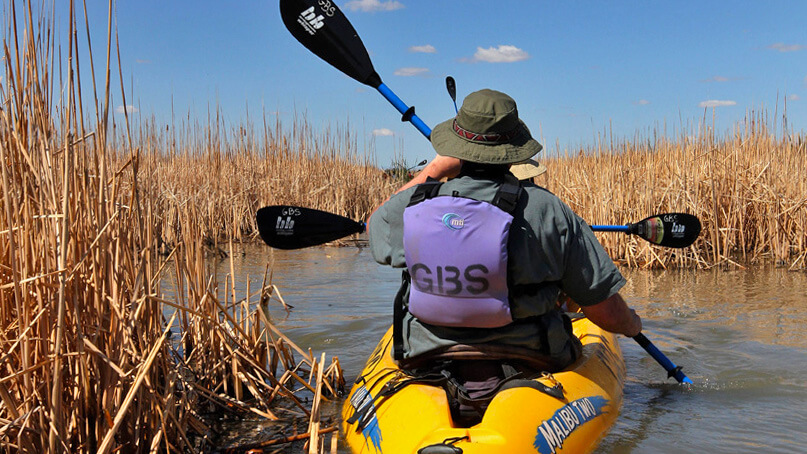 Water We Doin' Next?
If you're looking to balance out that sand and soil, The Oasis of Nevada lives up to its name with some watery grandeur. Back in the day (we're talkin' about 21,000 years ago), much of northern Nevada lay beneath an 85,000-square-mile sea, from modern-day Walker Lake to the Black Rock Desert and all the way up into Oregon. While Nevada is certainly dryer now, 69 miles of colorful shoreline argues that nearby Lake Lahontan is definitely no simple puddle. Head west about a half hour to take a dip, toss in a line, or launch a boat, and take it all in.
Or head about twenty minutes northeast of Fallon, follow the "Watchable Wildlife" signs to Stillwater National Wildlife Refuge, a famous "bird nerd" bucket-lister, thanks to the hundreds of thousands of shorebirds who stop by on their massive migrations. Download the Discover Nature App to learn the secrets of nearly 400 species of wildlife (from beavers and bobcats to minks and kit foxes), take a free guided tour, or even get out on the water in a kayak. And trust us, the sunsets here are simply sublime.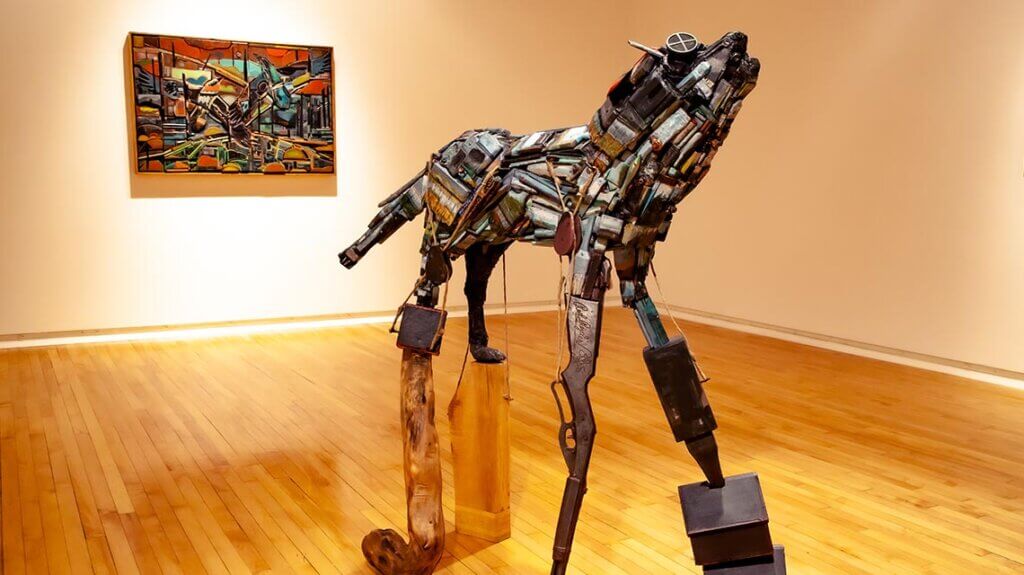 "Old School" Art
If you'd rather spend an artistic afternoon indoors, don't you dare brush past Oats Park Art Center. This restored 1900s-era schoolhouse classes up your visit with a 350-seat performing arts theater, rotating art exhibits—painting, photography, and sculpture—in three museum-style galleries, and the Art Bar, a delightfully Old-West-meets-urban café.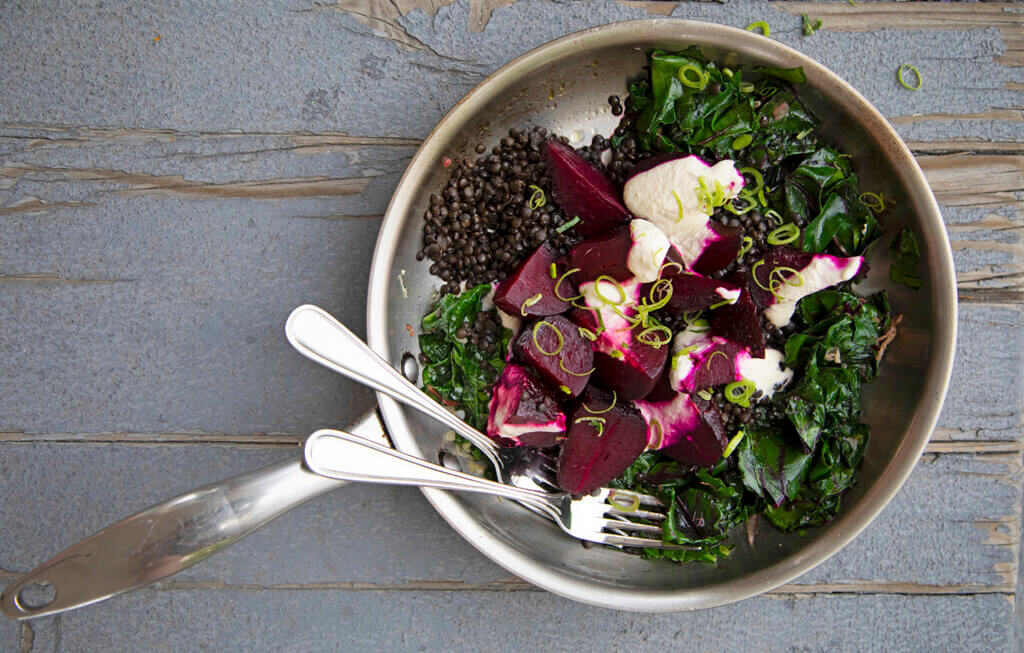 Dig Into A Farm-To-Fork Dinner
The Slanted Porch seems as if it was plucked out of a trendy urban neighborhood and dropped into charming, laidback rural Nevada. Ingredients come from nearby farms, like spinach and salad accoutrements from nearby Lattin Farms (a spot that's definitely well worth a visit on your way out of town), and gorgeous beef hand-selected from H5 Ranch, just down the road.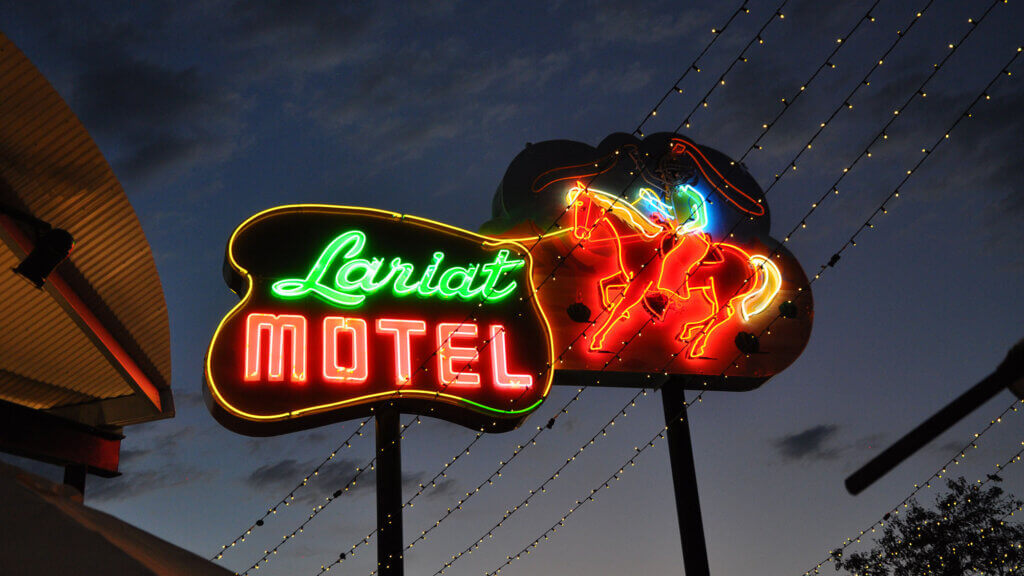 Choose Where You'll Be Fallon Asleep
As the crossroads community of the Loneliest Road In America and the Free-Range Art Highway, Fallon is full of places to catch those winks. For the most modern comforts, and family-pleasing amenities, like pools and hot tubs, you've got your pick of familiar chains like Best Western, Holiday Inn Express, and Comfort Inn, all situated right off the main drag and close to all the things.
Travel Nevada Pro Tip
Reno and Vegas ain't the only Nevada towns buzzin' with neon. After the sun goes down, check out a beautifully restored original sign at Oats Park, as well as a bevy of equally cool signage peppered throughout Fallon's main drag
(Sun)Rise And Shine?
If you didn't catch a Stillwater sunset last evening, sunrise over the glistening marshlands is at least as breathtaking, and full of opportunities to spot all kinds of fellow "early birds." If you need a little help getting yourself moving, the fine folks at Stone Cabin Coffee (open at 5 a.m. daily) are there to help.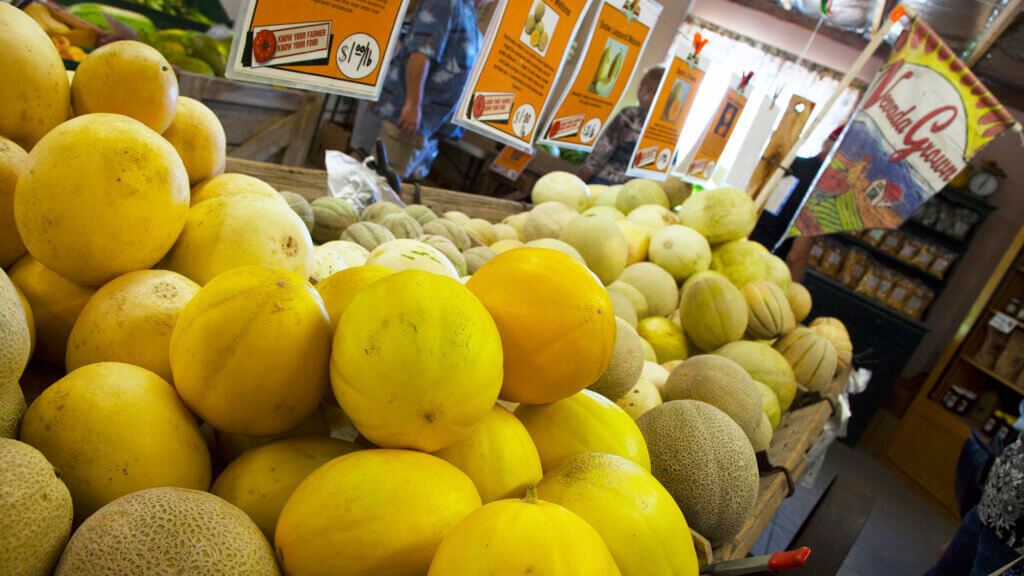 Homeward Bound Harvest
As you head out of town, stock up on some more local goodies at Lattin Farms, where the produce is gloriously fresh. If Hearts of Gold cantaloupe are in season when you're in town, grab a few for the road. This award-winning melon is spectacular enough that the town of Fallon dedicates a whole festival to the sweet, delicious fruit every August.
As you bid adieu to Fallon, you can certainly head back the way you came (if so, stop at Steve's Homemade Ice Cream in Fernley for a celebratory scoop or two), but if you have another day to play, check out our game plans on Carson City and Virginia City for more near-cation Nevada fun.
Get Inspired
Related Stories