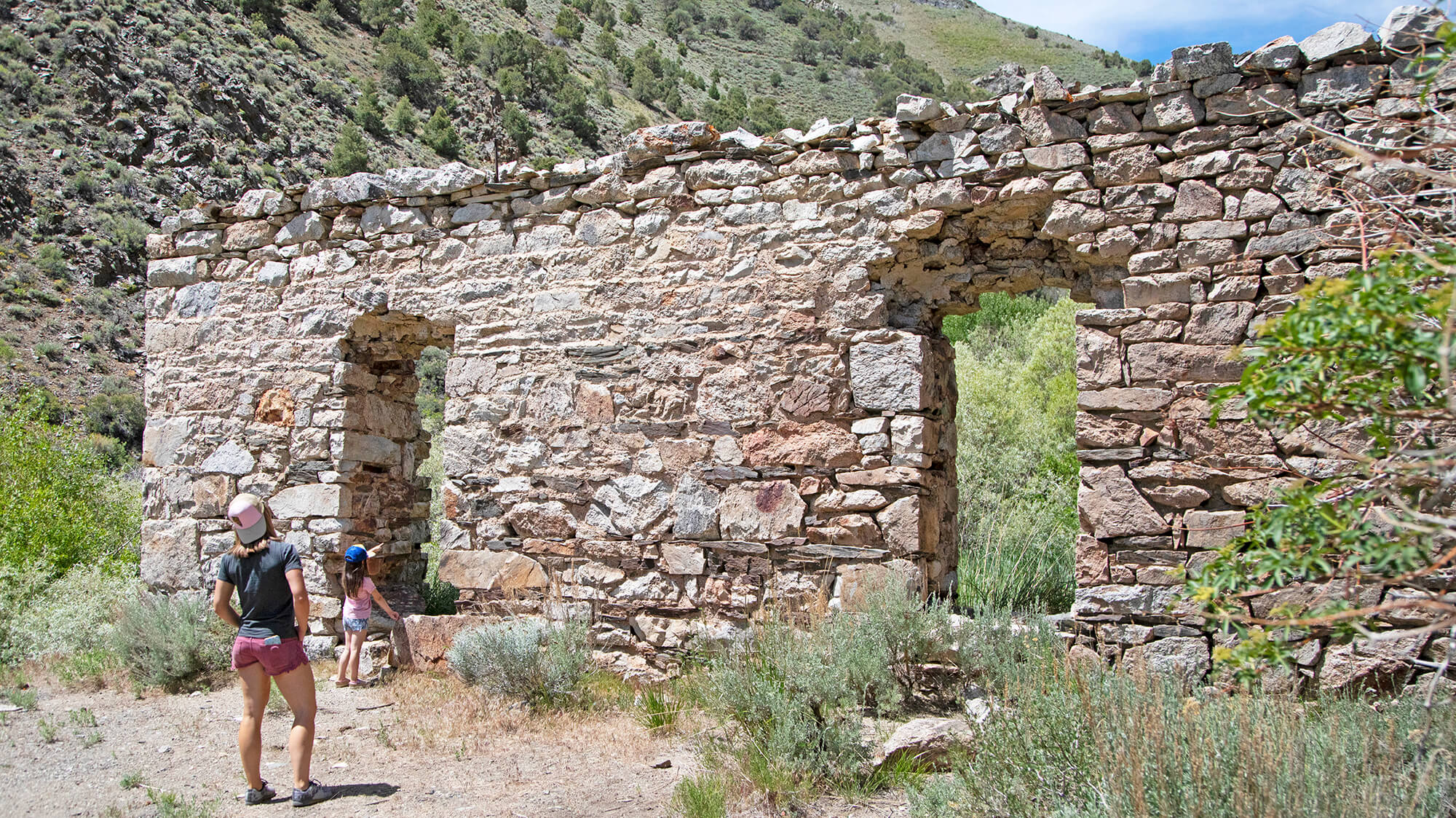 The Ghost (Towns) With The Most: 7 Day Trips From Reno
In the mood for some spirited sightseeing? Believe it or not, our state is home to more ghost towns than actual populated ones. And a bunch of these time-tested beauties are yours for exploring if you've got a few free hours and a sense of adventure. Next time you're in need of a frighteningly good field trip, pack up and point your car in the direction of these seven ghost towns outside of Reno.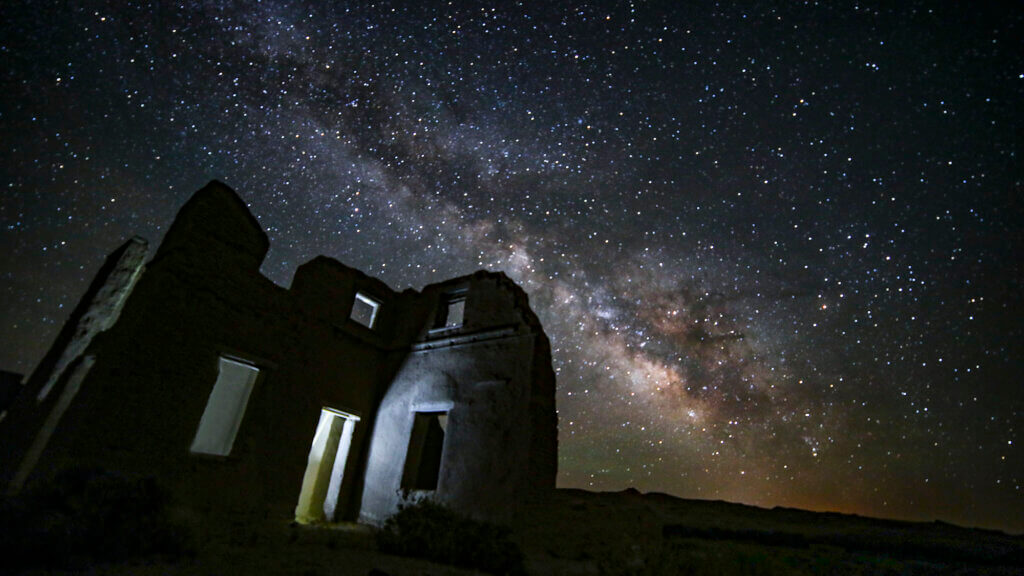 Fort Churchill
Looking to get your kicks closer to home? Allow us to introduce Fort Churchill State Historic Park. Less than an hour from Reno, this former military fort dates back to 1861, and its ruins – set against wide open skies – are a favorite for golden hour and nighttime galactic photo shoots. Designated trails will get you up close and personal with these remnants of the past (which are rumored to be an active paranormal hot spot), and the rest of the park is well worth enjoying, too. With 3,200 acres along the Carson River, it's a little slice of paradise for hikers, bikers, birdwatchers, anglers, canoers, and campers.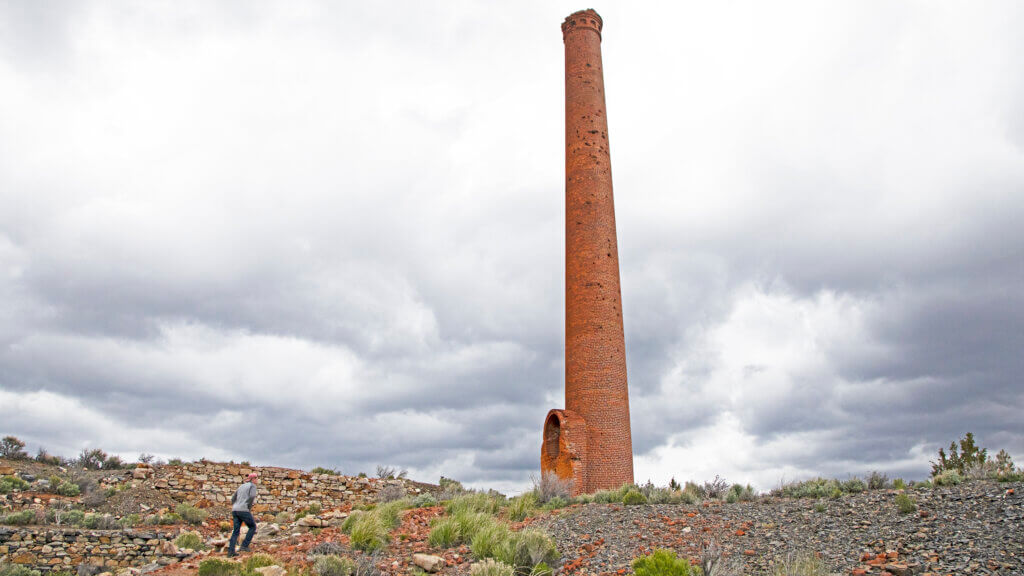 Belmont & Manhattan Ghost Towns
Get some extra bang for your ghost town buck with this dynamic duo. Belmont and Manhattan are neighbors separated by a 15-mile dirt road, and you'll find 'em about four hours away from Reno (primarily by way of the Loneliest Road in America). Belmont boasts some of the most astonishing sights in the state – we're talking a 100-foot-tall brick chimney (!!!) and still-standing walls of a combination stamp mill that'll melt your mind (if the 60-mile views don't first). The classically preserved Belmont Courthouse will wow you as well, with tours available by appointment from Friends of the Belmont Courthouse. See 'em all and then swing by Dirty Dick's Belmont Saloon to kick back in classic Sagebrush Saloon style.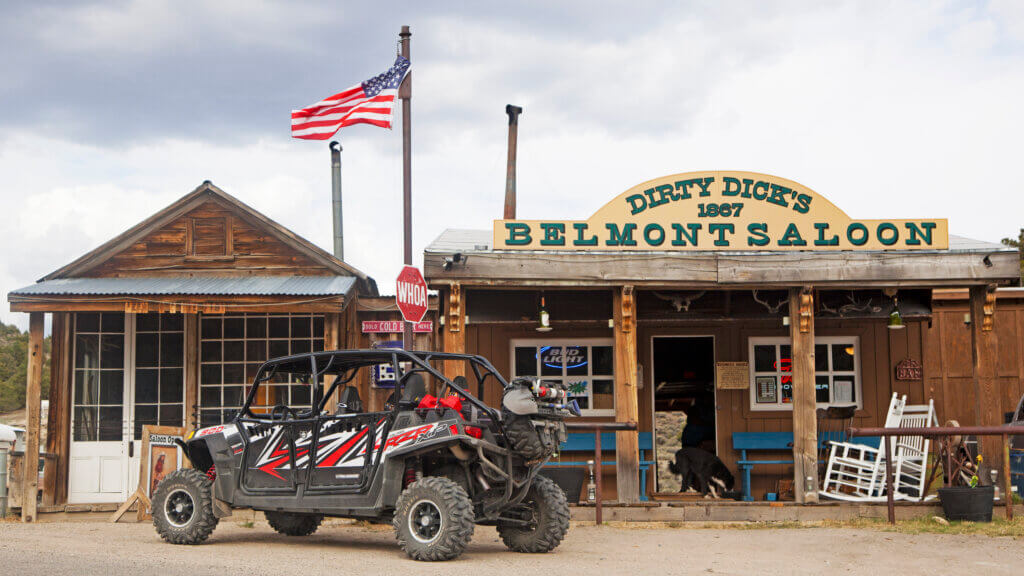 You'll find equally great stuff over in Manhattan. Ruins of the only stone building in town still house the original 1906 Nye & Ormsby County Bank vault, which has continued to perform its safe-ly duties more than a century later. You won't be able to miss the striking wooden church, either. Just think twice if you wanna bring it up to the few residents remaining in Belmont. Back when the mining boom was busting there, its residents packed up and left to seek fortune in nearby Manhattan. That packing up wasn't limited to personal belongings – in the middle of one night in 1908, former Belmontans-turned-Manhattanites went back and stole that church for their new community. True to Nevada fashion, this ghost town also has a bar, so dip into the Manhattan Bar for even more legendary stories.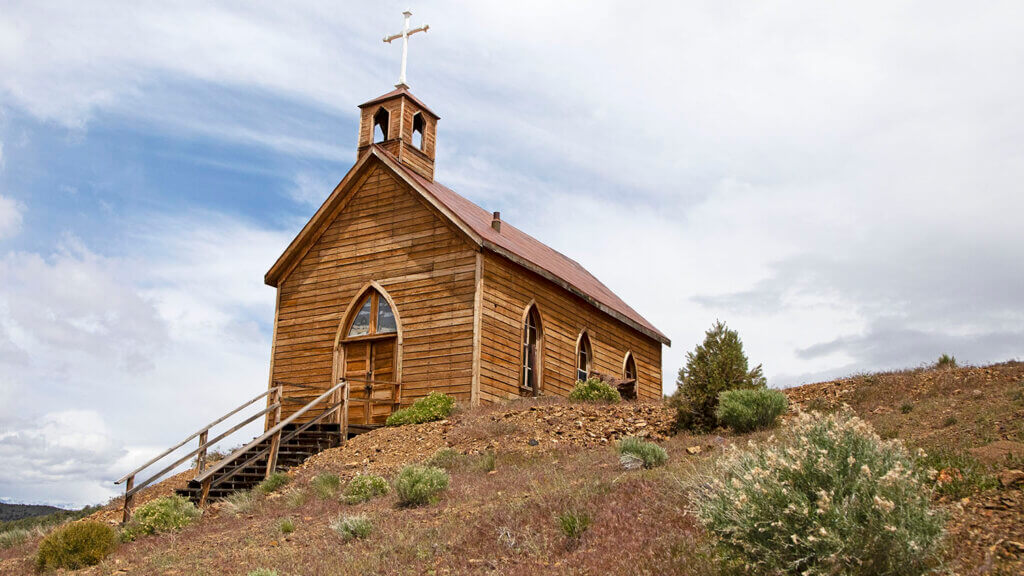 Instead of beelining it back to the Biggest Little City, go 45 miles south to Tonopah and spend the night at The Mizpah Hotel (named the best haunted hotel in America by USA Today, three years in a row!) or The Clown Motel (haunting in a whole 'nother way). Then you can cruise the Free-Range Art Highway home to Reno the next morning and pack in some funky desert art stops along the way.
Travel Nevada Pro Tip
Look again at that towering chimney in Belmont – the holes you're seeing are from rounds of target practice with 50 caliber bullets… by WWII pilots.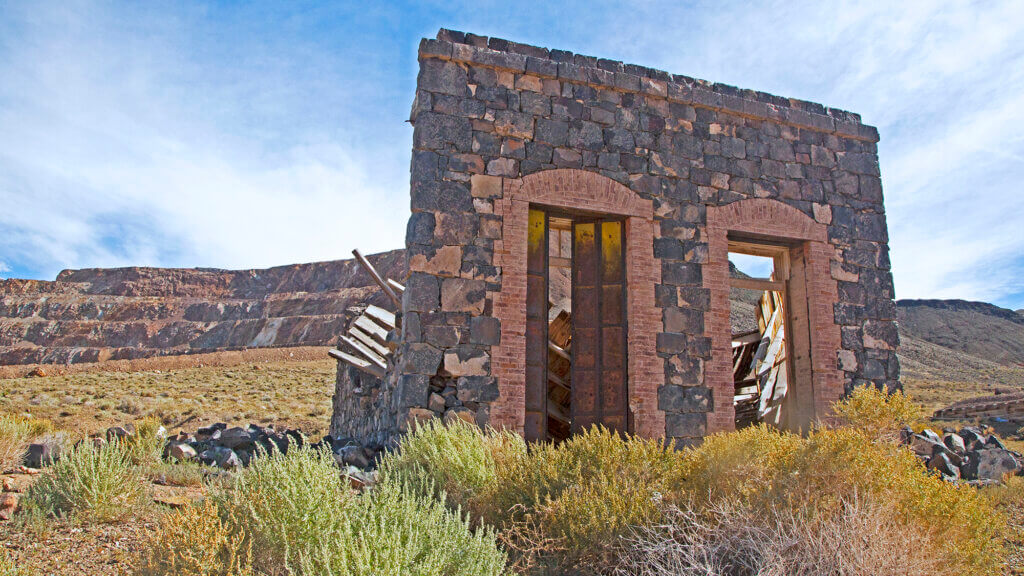 Candelaria Ghost Town
Candelaria is a perfect ghost town to tack onto an existing adventure, and that's due to location, location, location. Just 10 minutes off U.S. 95 between Hawthorne and Tonopah, you can stop and scope it out on your way to or from Las Vegas, or include it in the above-mentioned roundtrip to see Belmont and Manhattan. And since it's barely over three hours from Reno, it's worthy of a visit all on its own. It was lucratively mined for silver back in the 1880s and then again in the 1980s, which meant more modern mine security and a more sweetly saved mercantile building. With window frames that'll dwarf you – and still have the original metal storm windows attached – you'll be glad you took the time to check it out.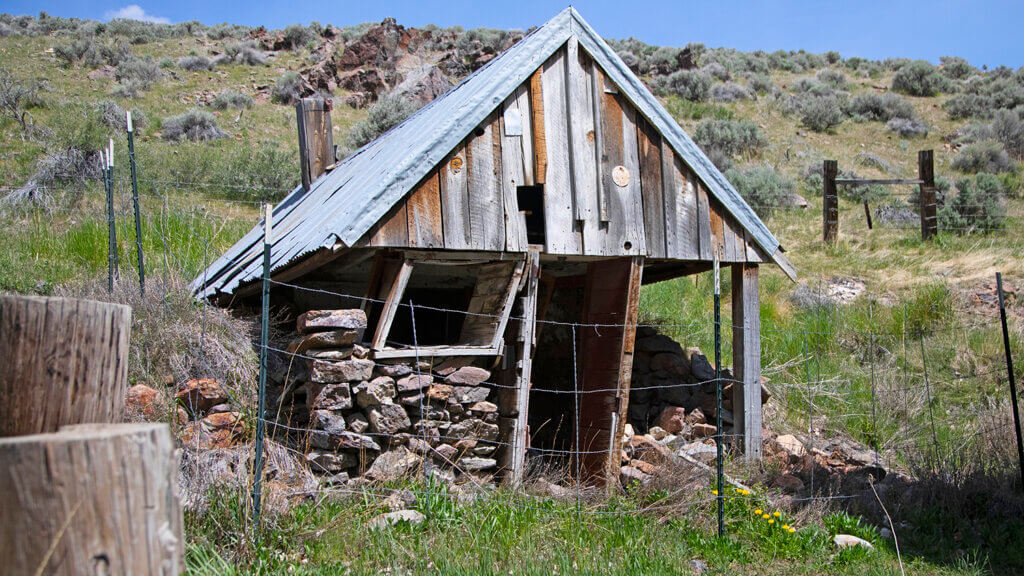 Unionville Ghost Town
Dig into some backcountry bliss with a just-over-two-hour jaunt to Unionville. Like many Silver State ghost towns, this one has a similar boom-and-bust origin story, but the person telling the tale is a bit more notable. Back in the 1860s, the gold in these here hills attracted hundreds of people, one of which was Samuel Clemens. You may know him better by his pen name – MARK. TWAIN. Unionville was where Twain became "allergic" to shovels and mining after learning the hard way (as he writes in Roughing It) that "all that glitters is not gold." Obviously his career change worked out for him, and lucky for you, his cabin remains down a dirt road in northwestern Nevada. And who knows? Maybe this sojourn will inspire novels of your own…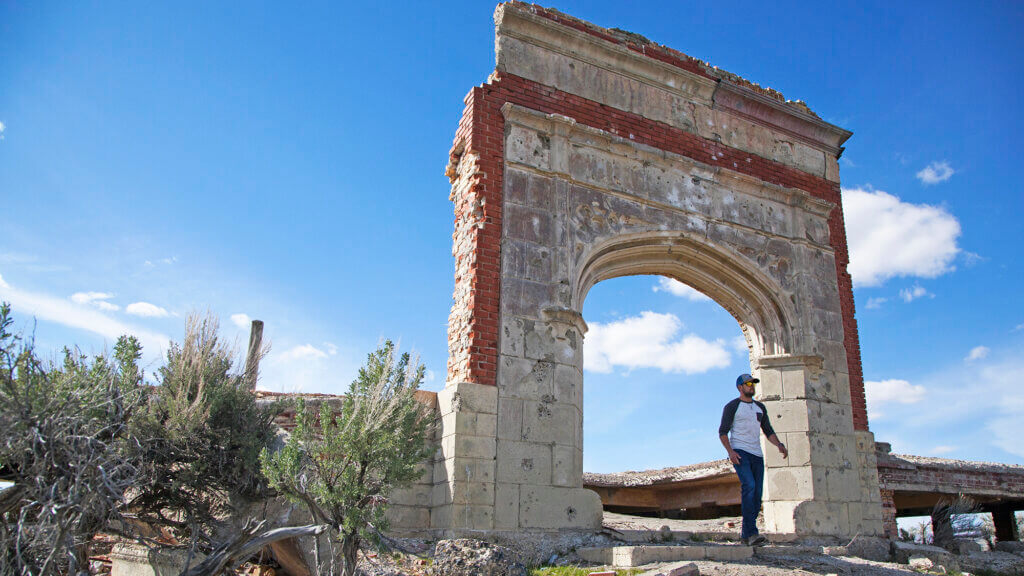 Metropolis Ghost Town
Full disclosure – Metropolis technically takes you beyond day trip territory by being five hours from Reno. But you're about to see why we couldn't NOT tell you about this famed spot. This ironically-named town really never stood a chance, what with all the plagues of jackrabbits, typhoid, Mormon crickets, fire, and drought. What has stood up against time, though, is a two-story brick arch that once served as a school entryway (a seriously impressive photo opp in the middle of boundless seas of sagebrush). Wandering into the basement behind it is risky, but you may be able to spy an original chalkboard from ground level. You'll also find the bones of the old hotel and historical markers in the area. Schedule a sleepover in Elko, 60 miles back towards Reno, and turn your trip into an A++ weekend.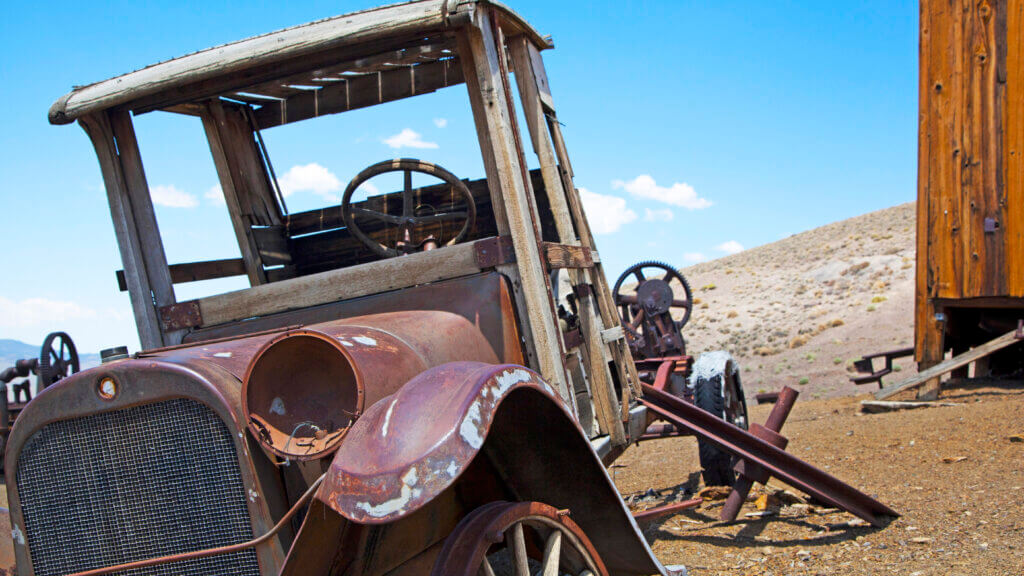 Berlin Ghost Town
We've got a dino-mite destination for you right off the bat. This ghost town puts the "Berlin" in Berlin-Ichthyosaur State Park, just 160 miles from the Biggest Little City. Buildings, homes, mining structures, and relics galore – like a must-see Model T and a genuine Westinghouse winch – have been stunningly preserved, thanks to Nevada's arid climate and the efforts of Nevada State Parks staff. Plus, you get to pair this former mining boomtown with the 225-million-year-old fossils of ichthyosaurs (Nevada's official State Fossil!), the up-to-50-feet-long marine reptiles that once swam in the ancient waters that covered Nevada. Peek through the windows of the Fossil House to see the dig site that's home to North America's most abundant concentration of the largest-known ichthyosaur specimens.
Travel Nevada Pro Tip
Save the good stuff for the rest of us! Don't forget that removing, disturbing, or damaging any ghost town goods is illegal – and straight-up not cool. Discover Your Nevada—and protect it, too.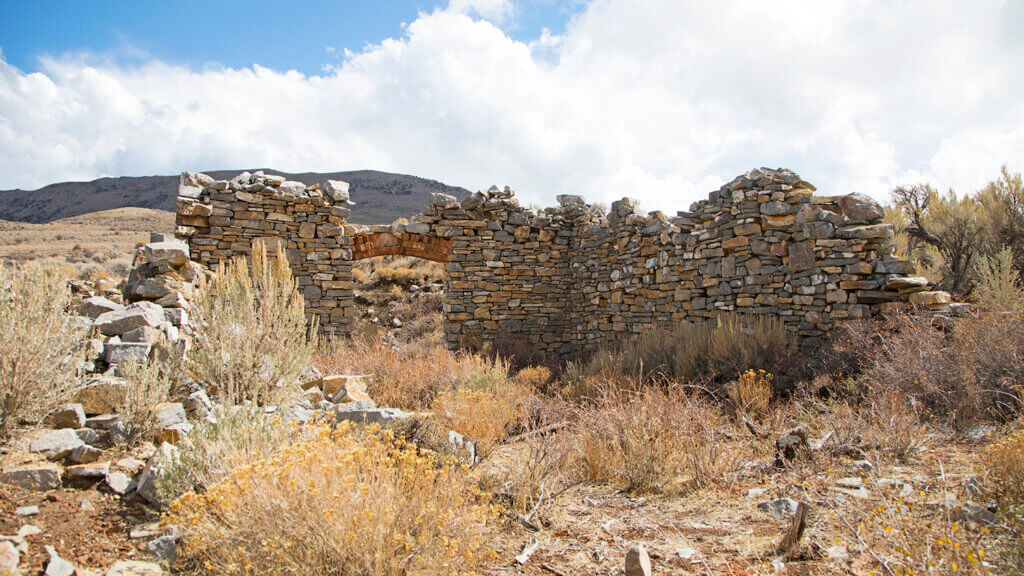 Hamilton & Treasure City Ghost Towns
Last but nowhere near least is another ghost town power couple. Hamilton and Treasure City might make you work a little harder, but the payoff is oh so worth it. They're about five hours outside of Reno, so our advice is to bunk over in Ely (another hour east) and have even more fun. You'll do some dirt road driving for the last 10 miles to these ghost towns, so we recommend taking a high-clearance vehicle with four-wheel drive, and tackling the seasonal road when it's dry.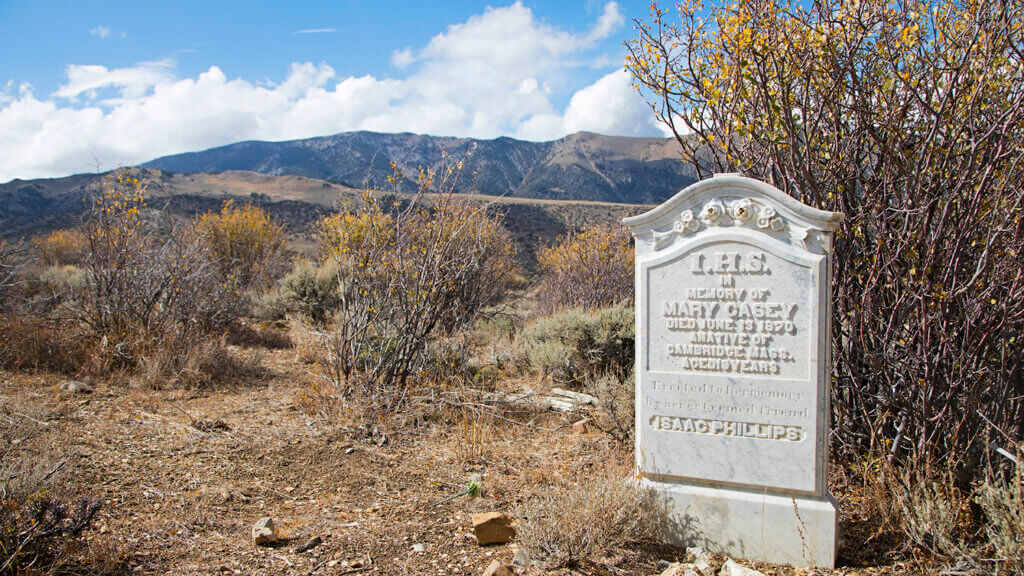 Hamilton and Treasure City earned their legendary status when prospectors hit a 40-foot-wide, 70-foot-long, and barely 28-foot-below-the-surface silver strike, which delivered a million dollars – and that's in 1869 dollars – of the precious metal. As usual, the mines dried up and a devastating fire pushed people outta town, but the ruins left behind are still pretty jaw-dropping. You'll come across an arched brick building that was once the Wells Fargo bank, along with structures that have metal roofs made from flattened tin cans. Don't miss the cemeteries either, as the stone masonry work they feature will especially wow you when you factor in their remoteness. Watch your step as you weave your way through Treasure City, too – most of the debris is a testament to the wealth and lifestyle of this place in its heyday, as it's shards of oyster tins and champagne bottles.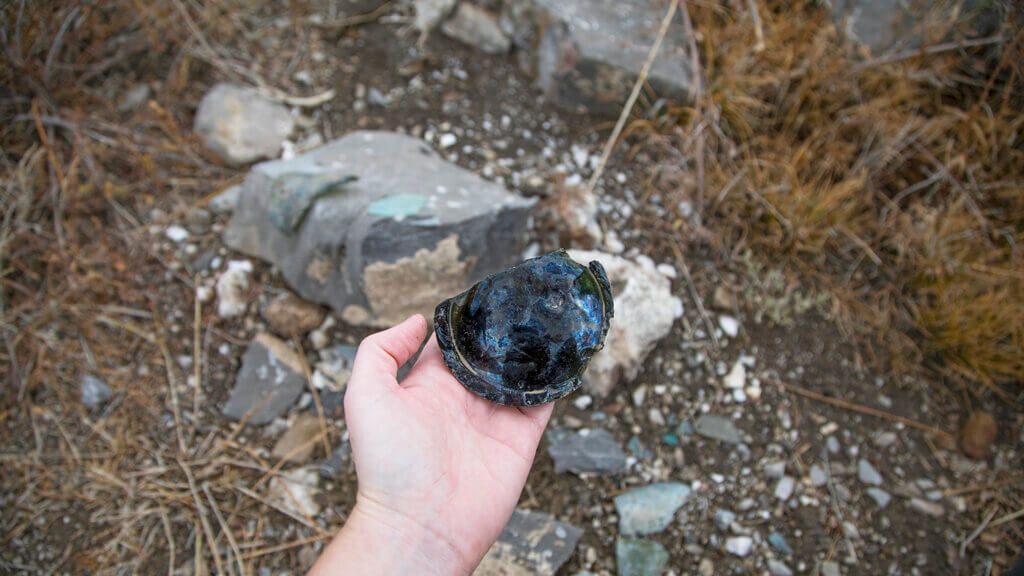 Ready to go beyond these seven recommendations? Get the specs on even more ghost towns waiting for you throughout the Silver State.
Get Inspired
Related Stories