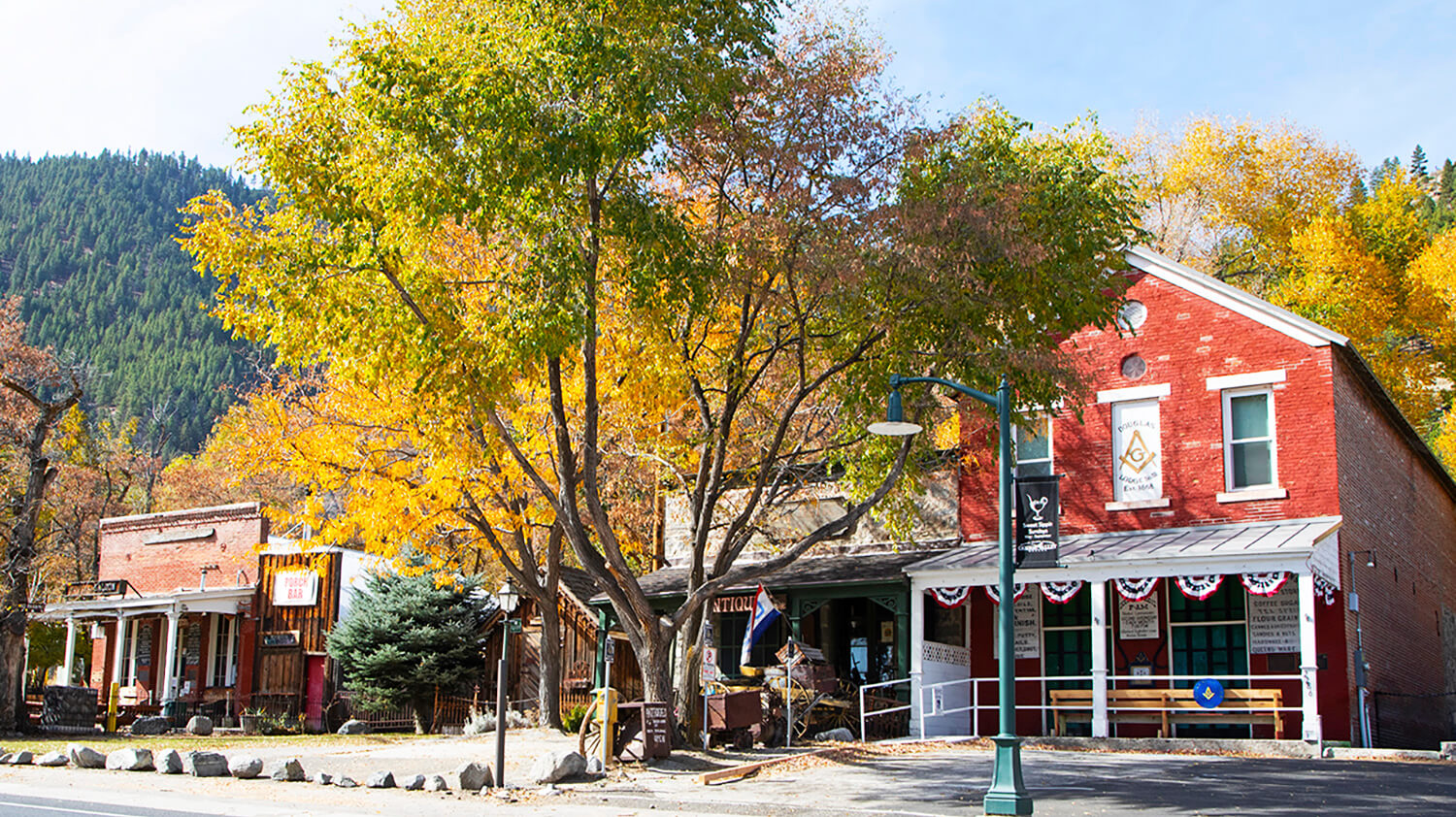 Carson Valley: Mild-To-Wild Overnighter
Know Before You Go
Recreate Responsibly – Whether you're highway road-trippin' or backroad rippin', get the scoop on how to explore the Silver State safely and respectfully.
Heading off-road? Brush up on Nevada's Dirt Road Code to ensure you're prepared for an off-pavement adventure and all that comes with it.
Nevada Travel Alerts – From temporary park and road closures to unusual environmental circumstances, if we know of something going on that may affect your visit, you'll find it here, along with links to further resources to get more info.
Get the Full Itinerary
Ready to get out of town? Head south to Carson Valley, where a close-to-home adventure awaits. This charming community, with its mountain-studded backdrop, brims with hands-on Nevada history, amazing eats (grown a fork's throw from your plate), and some of the Silver State's most prized antique shopping, but also plenty of adrenaline-pumping activities, outdoor action, and sunset soaks to ensure there's something for the whole fam—even for just one night.
Kickstart Your Cruise By Capitalizing On Some Coffee
As you make your way south, help yourself to a halfway perk-stop in Carson City. For caf-fiend-ish espresso, painstakingly perfect pour overs, and more, hit up Old World Coffee Lab. For a popular local drive-through option, Carson Coffee is sure to get you revved.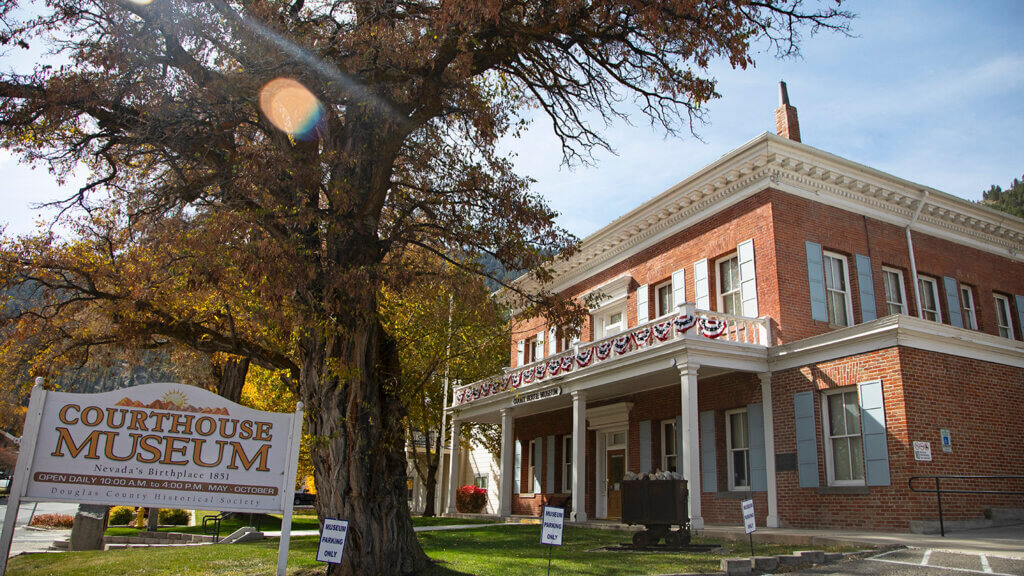 Head For The Hillside: Crafts, History, And A State Park Picnic in Genoa
While away your A.M. hours in "Nevada's oldest settlement," founded in 1851, where the past meets pleasantly present. Hunt handcrafted treasures Dancing Deer and old-school wares at Petersunn Antiques, then peruse pre-statehood history at the Genoa Courthouse Museum, before picking picnic provisions.
Pop into Genoa Country Store for pesto panini and other deli delights, and hoof it down to Mormon Station State Historic Park for an al fresco 1850s-era fort feast (entry costs only a buck).
Travel Nevada Pro Tip
Boy, if this dust could talk! To really "drink in" some Nevada history, order a famed Bloody Mary at Genoa Bar & Saloon, the state's "Oldest Thirst Parlor," a real-as-it-gets Sagebrush Saloon adorned with 19th-century everything. Kids in tow? Post up at the outdoor picnic tables, warmed by heat lamps even in winter.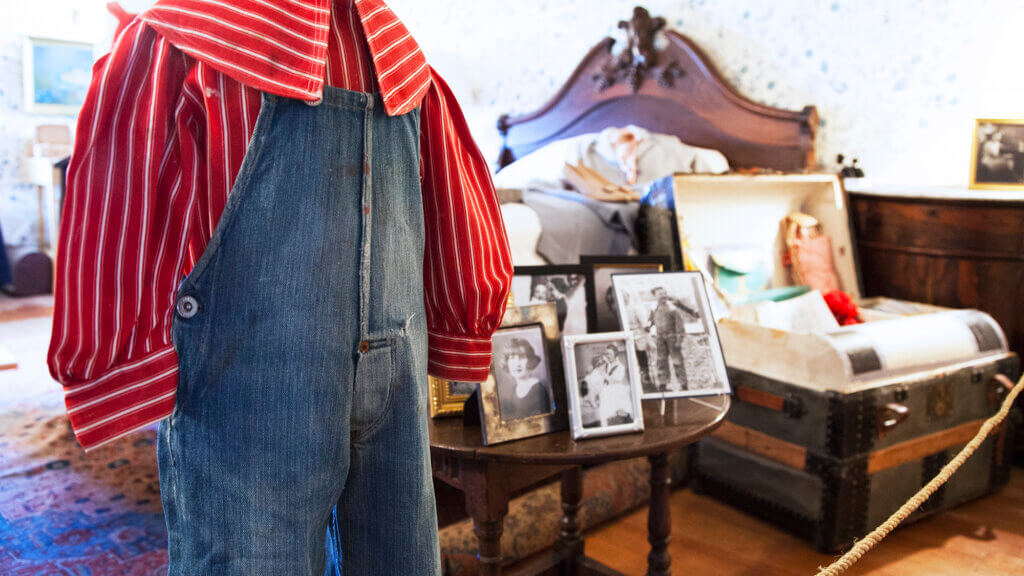 Keeping It Mild? Discover Your Nevada Heritage
The history train continues to Dangberg Home Ranch Historic Park in Minden, the town founded by this property's fascinating family of early Silver State movers-and-shakers, whose life sits frozen in time in the form of more than 18,000 artifacts and nearly 4,000 photographs throughout the stunning property. (Call ahead for tours.)
Then gallop over to Gardnerville's Carson Valley Museum & Cultural Center, offering glimpses of local and state history, from Basque and American Indian heritage to early Carson Valley Life, across the old high school campus.
Travel Nevada Pro Tip
It's hard to pick a favorite artifact at Dangberg Home Ranch Historic Park, but, before you go, challenge everyone in your crew to try. Our suggestion? Keep your eyes peeled for the vintage pair Levi's and the display on Katrina's pet skunks.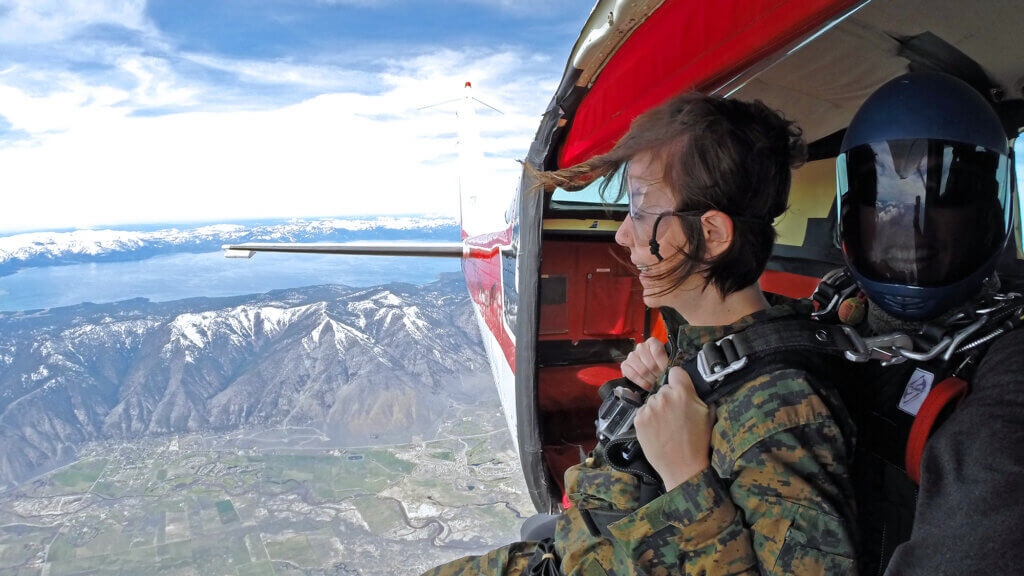 Rather Go Wild? Step (Or Fly) Right Up
Carson Valley is no stranger to adventure. There are few better ways to elevate your Nevada perspective than in the actual air. Take to the skies with Soaring NV and pilot a glider plane over Carson Valley (the silence is magical), or jump out of them with Skydive Lake Tahoe, offering one of the most sweeping (and intense) views of our famous alpine lake, the mountains, and Carson Valley below.
If you'd rather stay on the ground, Genoa is also the starting point for beautiful, forested, interconnected hiking (and mountain biking) trails that carry you up to stunning views of the bucolic valley, a waterfall, and even peaks rising from the Sierra Nevada's western slopes. Watch for birds.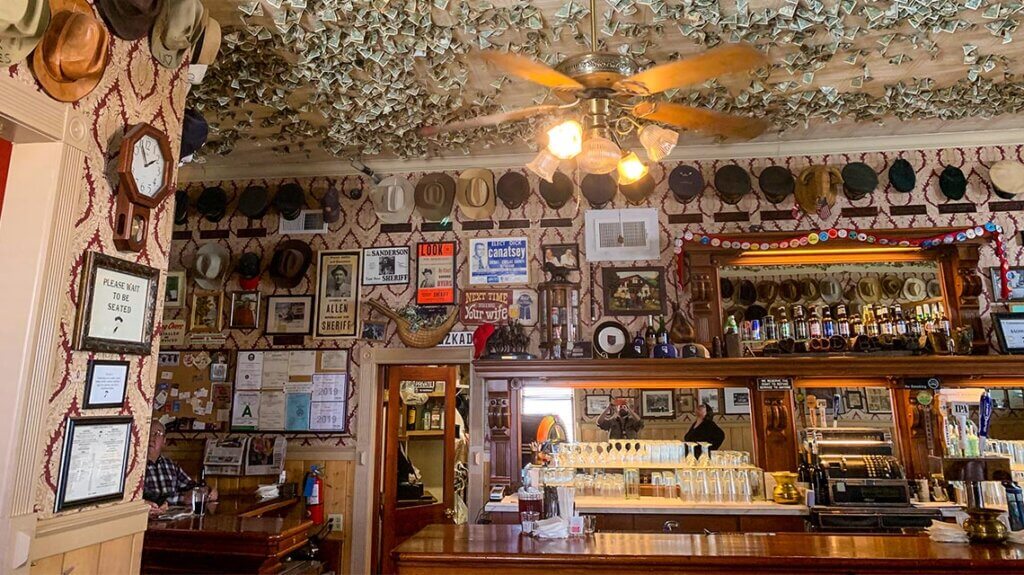 Evening Eats In Gardnerville & Minden
The king of local cuisine out here is unquestionably the J.T. Basque Bar & Dining Room. You probably know Louis' up in Reno, but come here for the 1910-era, cowboy-hatted atmosphere, authentic oxtail soup, and traditional Basque family feasts, but stay for the Picons (you know, Nevada's unofficially official state cocktail)—because you may have to, at least for a bit; the hands here are heavy.
Or head across the street to the Overland Restaurant & Pub, a former Basque boarding house that now serves a Mark Estee menu of farm-to-table plates sourced from local farms and ranches. In Minden, the more modern Cook'd has your stomach's back with fresh salads, artisan pizza, hearty burgers, and beyond in a great-vibed, family-friendly atmosphere.
If you're entering your food coma here, check into the Historian Inn in Gardnerville or the Carson Valley Inn in Minden.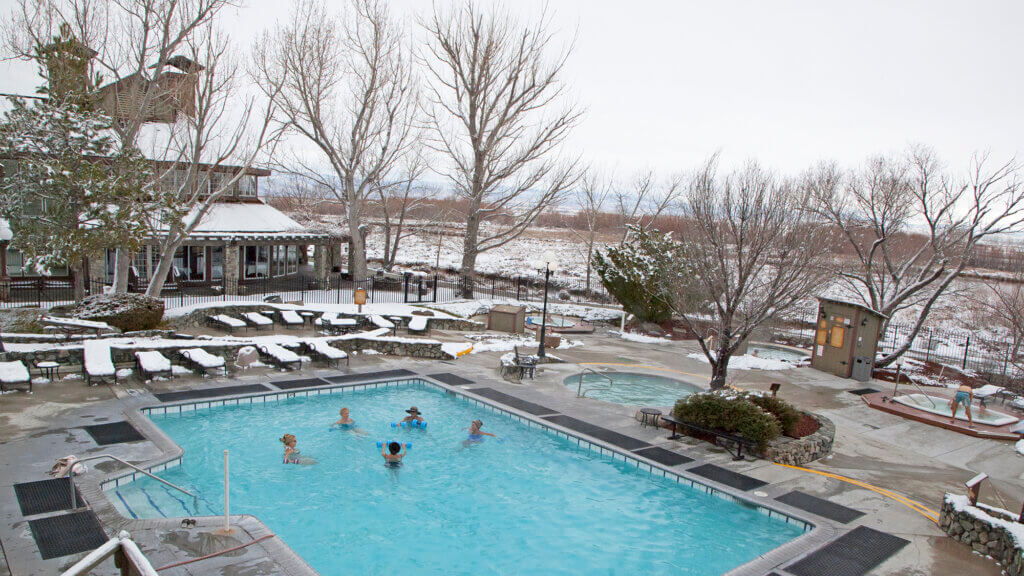 Or Spring For A Sip, A Savor, And A Soak
Back in Genoa you'll find a perfect one-property-stop to feel the day's adventure melt away. Nestled against the hillside with a beautiful view of where you've been all day, David Walley's Resort boasts beautiful rooms, upscale breakfast, lunch, and dinners in the 1862 Restaurant and Saloon, and—the best part—a warm, mineral hot spring-fed pool, on the site of hot springs where people have been soaking for eons, including famous ones like Mark Twain, who remarked post-soak: "I now leave without crutch or cane, entirely well, not only relieved from pain but gained in spirit."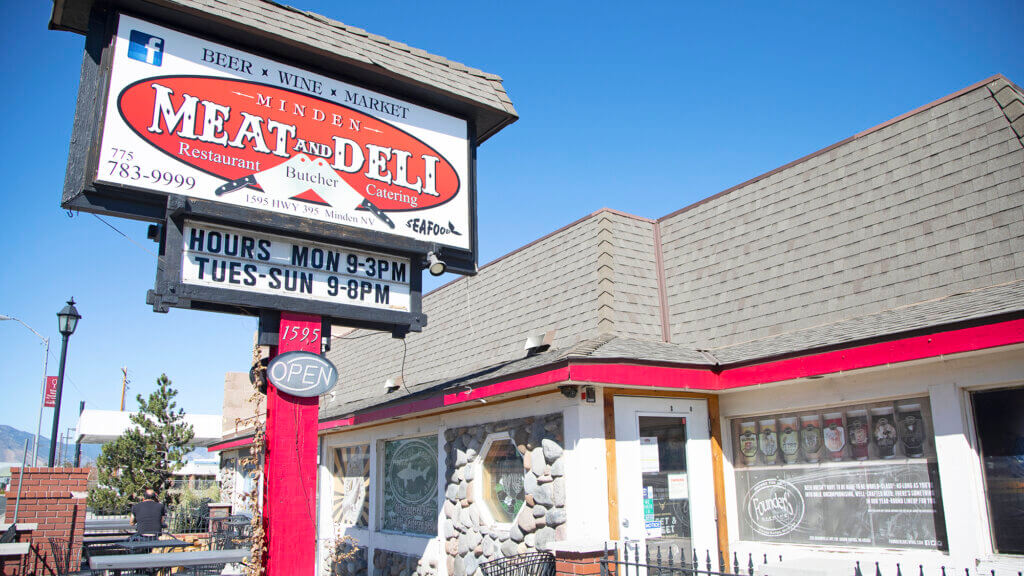 Small Towns, Big Breakfasts
If you wake up in Gardnerville or Minden, do it hungry. For ample American classics, swing into Jerry's Grill or the Cowboy Café. For chai lattes, fresh pumpkin bread (with a gluten-free version available, to boot), and adorable, art-lined walls, 88 Cups Coffee & Tea is your jam. If a sleep-in has earned you a hankerin' for something heartier, head to Minden Meat & Deli for tri-tip sandwiches, burgers, panini, and delectable fresh-made sides (not to mention 31 craft beers on draught)—also an amazing after-antiquing lunch choice.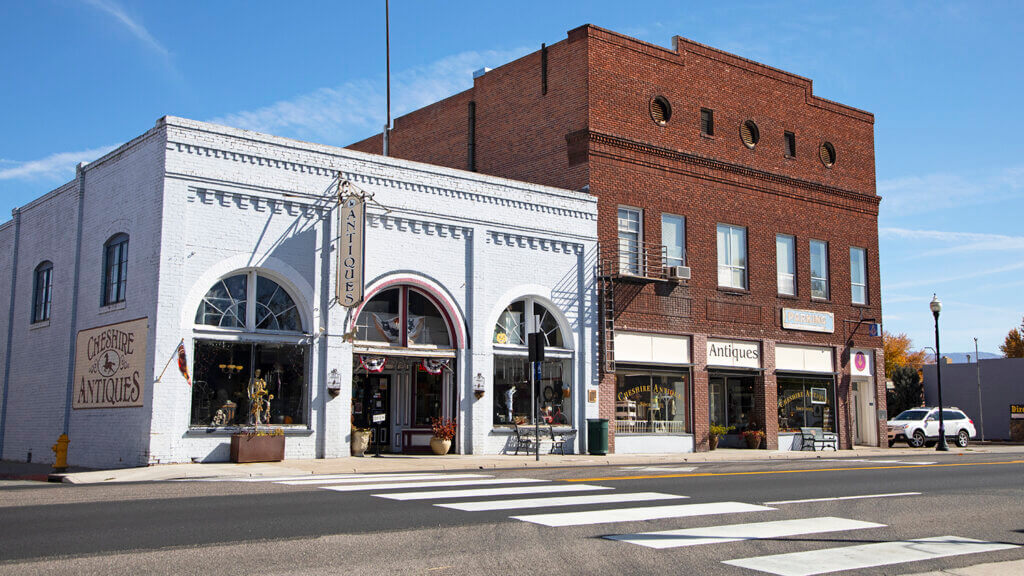 Antique Extravaganza
In one of the true hearts of Nevada history and heritage, you better believe there's some evidence left behind, with some of the best antique shopping in the entire state all under one roof at 12,000-square-foot, 50-dealer Cheshire Antiques. You could easily spend the entire morning here, but similar vibes can be found at Red Barn, purveyor of rustic, repurposed wood products, and, if you're there on a third weekend, the ornately curated Eddy Street Vintage Market.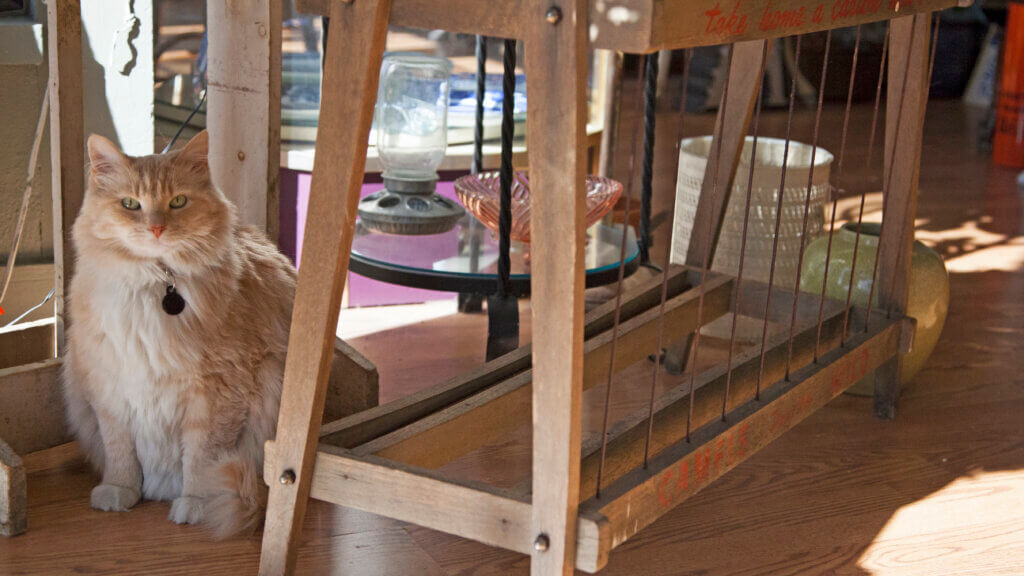 Travel Nevada Pro Tip
Cheshire Antiques requires 90% of their stock to be made before the 1950s. So if you're looking for a souvenir from Nevada's past, start here. Oh, and with a name like "Cheshire," you better believe they've got a resident cat. (Check the front window displays for Gideon.)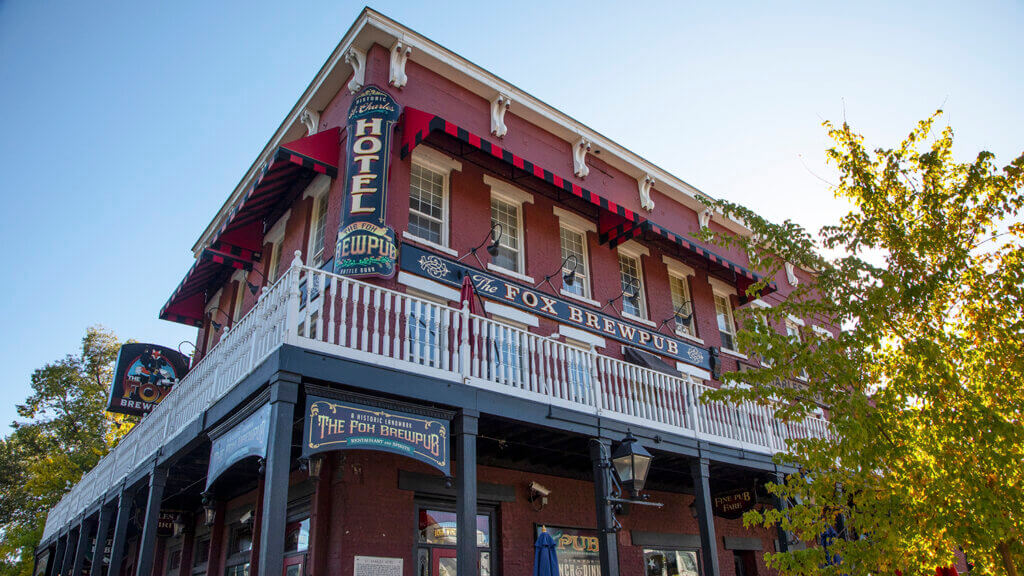 Way-Home Pit Stops
All good trips must come to an end—but why so soon? If you're hungry on the highway, pull off in Carson City for British pub fare at The Fox Brewpub, elevated entrees at and Nevada's most famous brews at Great Basin Brewing Co., or delightful soups, sandwiches, and home-baked goodies at L.A. Bakery.
Then consider the scenic route through Washoe Valley to watch for wild horses, or to visit Bowers Mansion—the incredible residence of one of our favorite "Legendary Nevadans," Eilly Bowers—offering an in-depth at how Comstock millionaires lived the high life back in the day.
Got an extra day to keep living #ThatNevadaLife? Head up for history, mine tours, and ghost hunts in Virginia City, or explore more amazing eats, shopping, and outdoor action in your capital city and keep this Discover Your Nevada near-cation going!
Get Inspired
Related Stories