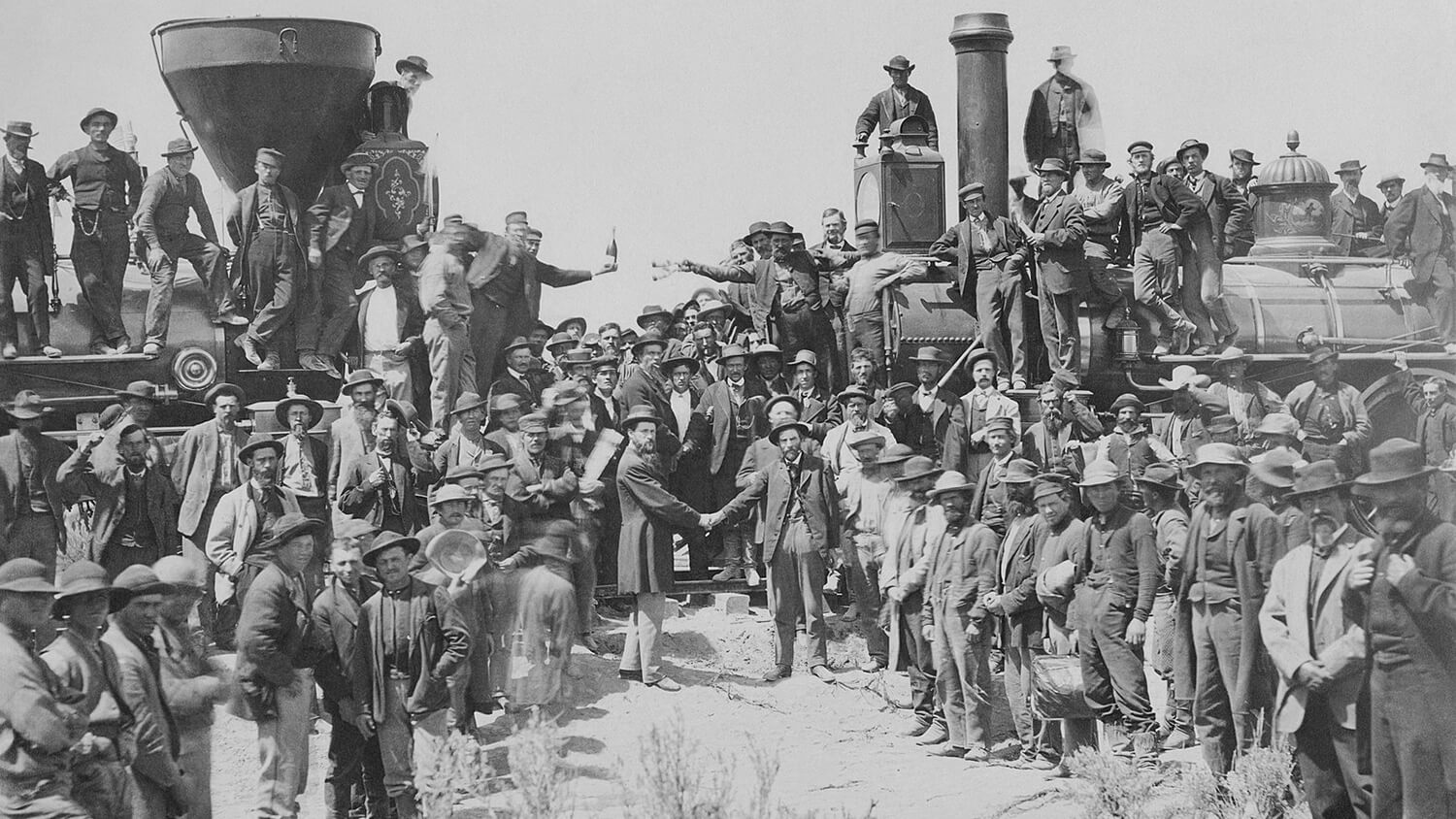 Transcontinental Railroad Fan? Make A Visit To These Train Museums Your Loco-Motive
Trains change everything. Imagine hauling your entire family, and every possession most important to you across the entire country by way of covered wagon, or stagecoach. By the time you endured this grueling 6 month journey and showed up to you goal destination—that is, IF you survived—you were a totally different group of people: some people probably died along the way, others were born, and you? You could probably really spin a yarn, spelling out true tales from the "road." And once you survived all that, it not only meant kissing those cushy, developed amenities available in the eastern United States behind, but also that you'd have to go without goods and services almost completely. That is up until 1868, when the Transcontinental Railroad (TCRR) changed America forever.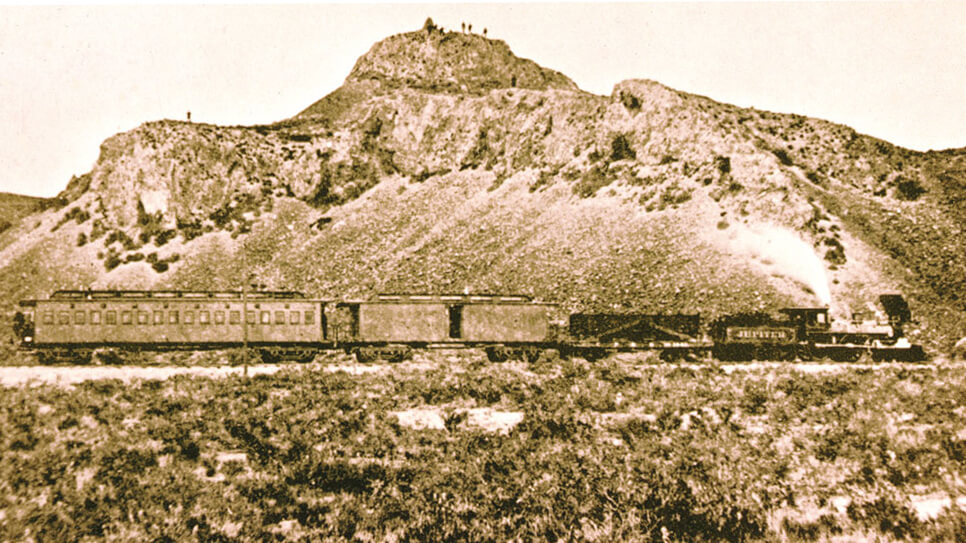 A Little History Is Just The Ticket
A little rusty on your TCRR history? We gotcha covered, guys. One thing is for damned certain: if you were planning on chasing your American Dream past the Iowa/Nebraska border, you could forget traveling efficiently… up until 1863, anyway, when a new railroad route was decided to connect already-established eastern rail lines to the western United States. With a failed Pony Express mail delivery system, a 6-month ETA for any goods heading West, and stunted industrial growth, it was high time to connect the east to the west, and the Transcontinental Railroad was just the ticket. Between 1863 and 1869, a mind-melting 1,912-mile rail line connected the Union Pacific Railroad that ended in Omaha, Nebraska to the Central Pacific and Western Pacific Railroad Companies allllll the way to California.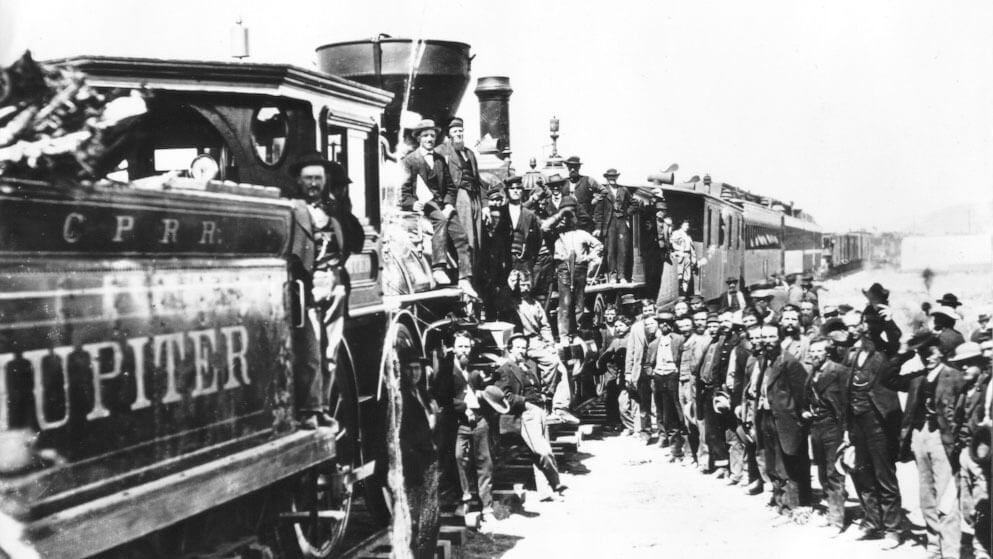 And holy wow, the hands that built this beast! When all was said and done, nearly 2,000 miles of rail line became a thing with the help of more than 4,000 workers—most of whom were Chinese. Together, they laid more than 100 feet of track above 7,000 feet in elevation, and a specially-chosen Chinese and Irish crew were hand picked to lay the final 10 miles of track connecting the whole shebang… just in time for a grand celebration on May 10th, 1869. Yep, you read right: almost 150 years ago TO. THIS. DAY.
Promontory Utah: Where The East Meets The West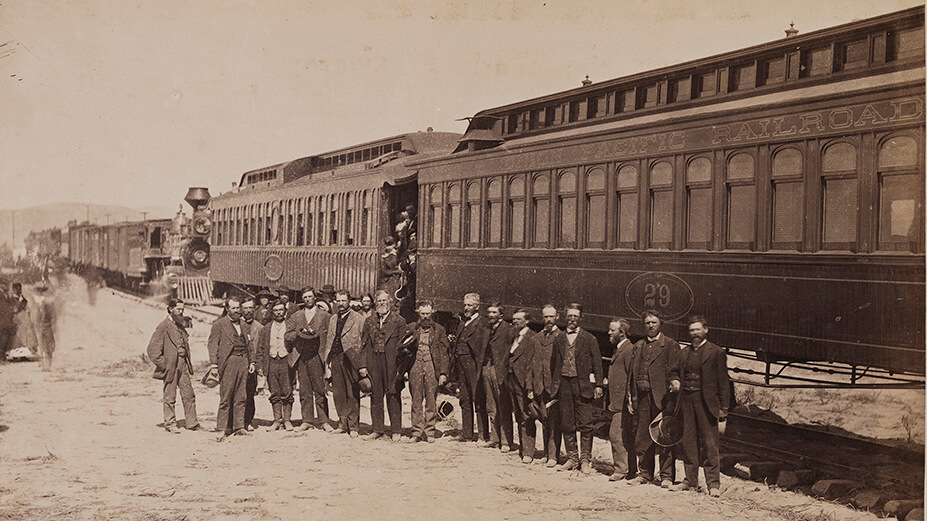 To celebrate the most impressive engineering accomplishment of the 19th century, you can bet your booty they were going to have a party, a big one. The rail lines would meet in Promontory, Utah—roughly the halfway point between Nebraska and California. Here, Central Pacific Railroad President Leland Stanford drove the "Golden Spike" that would officially seal the deal, connecting the east to west for good. As if driving three spikes made of gold and silver weren't bougie enough to pay proper tribute, the hammer he used was also made of pure silver. After the coasts were connected by rail, it meant those early, badass pioneers could visit their old homes in the east and even set sail to their native lands from a newly accessible port in the West, and Nevada was set up to receive all kinds of goods within ONE week…something that would have otherwise taken 6 months to go alllll the way around South America before. It was a whole heckuva lot less work getting people and goods across the country, and now? Now it was a whole new world. Nevada was fully connected to the Union, and fully setup to thrive, baby.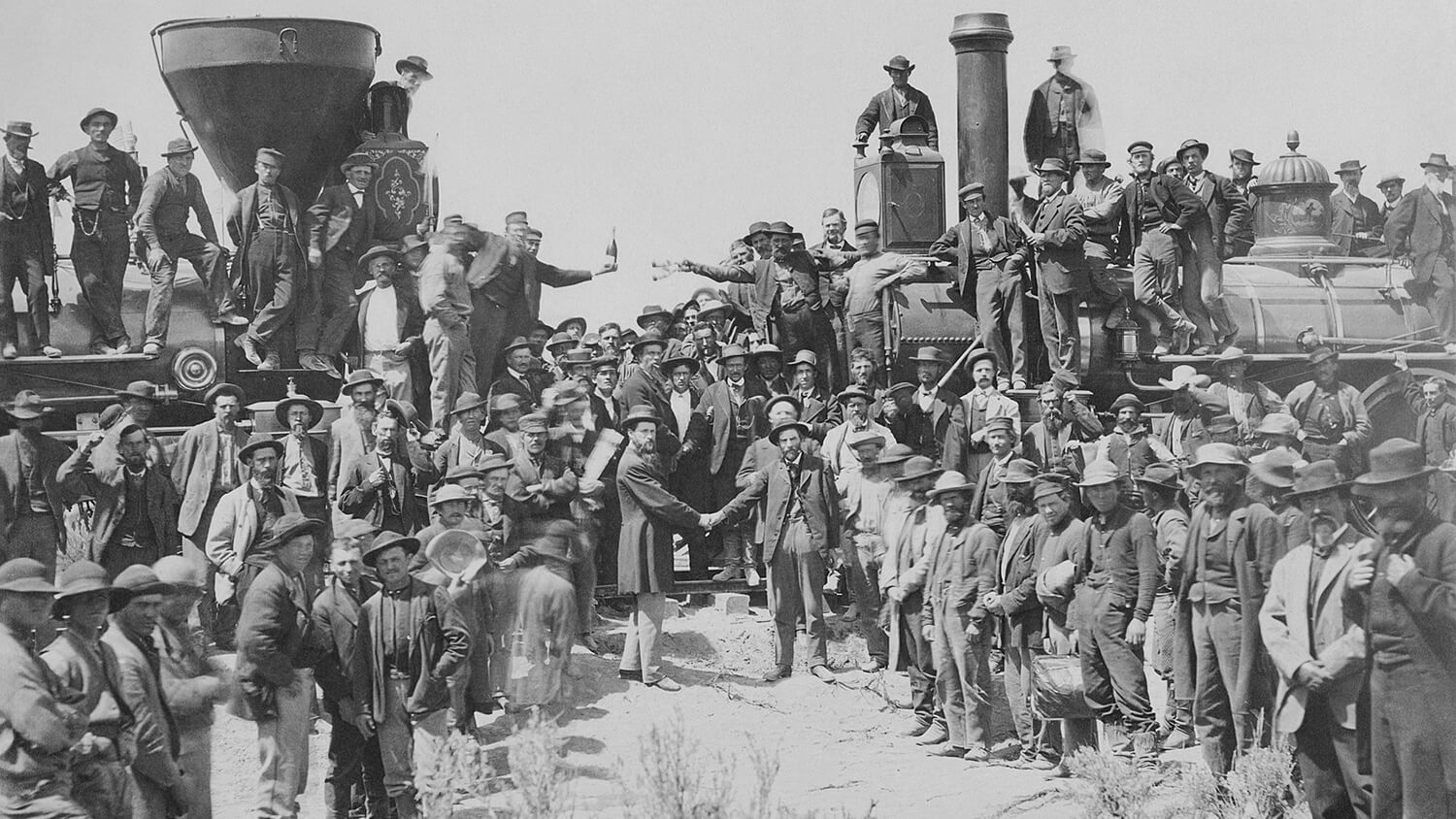 So, What Did All This TCRR Biz Mean For Nevada?
Population, population, population. Though an elite group of badasses—we're lookin' at you Comstock Lode miners—made easy work of moving across the country on covered wagon or even stagecoach, getting across the United States before 1868 was a serious biotch. Even Mark Twain, who became famous during his stint in Nevada and got here by way of stagecoach, summed up this less that luxurious way of traveling, despite being considered a refined way to travel for the upper crust. Welp, guess again…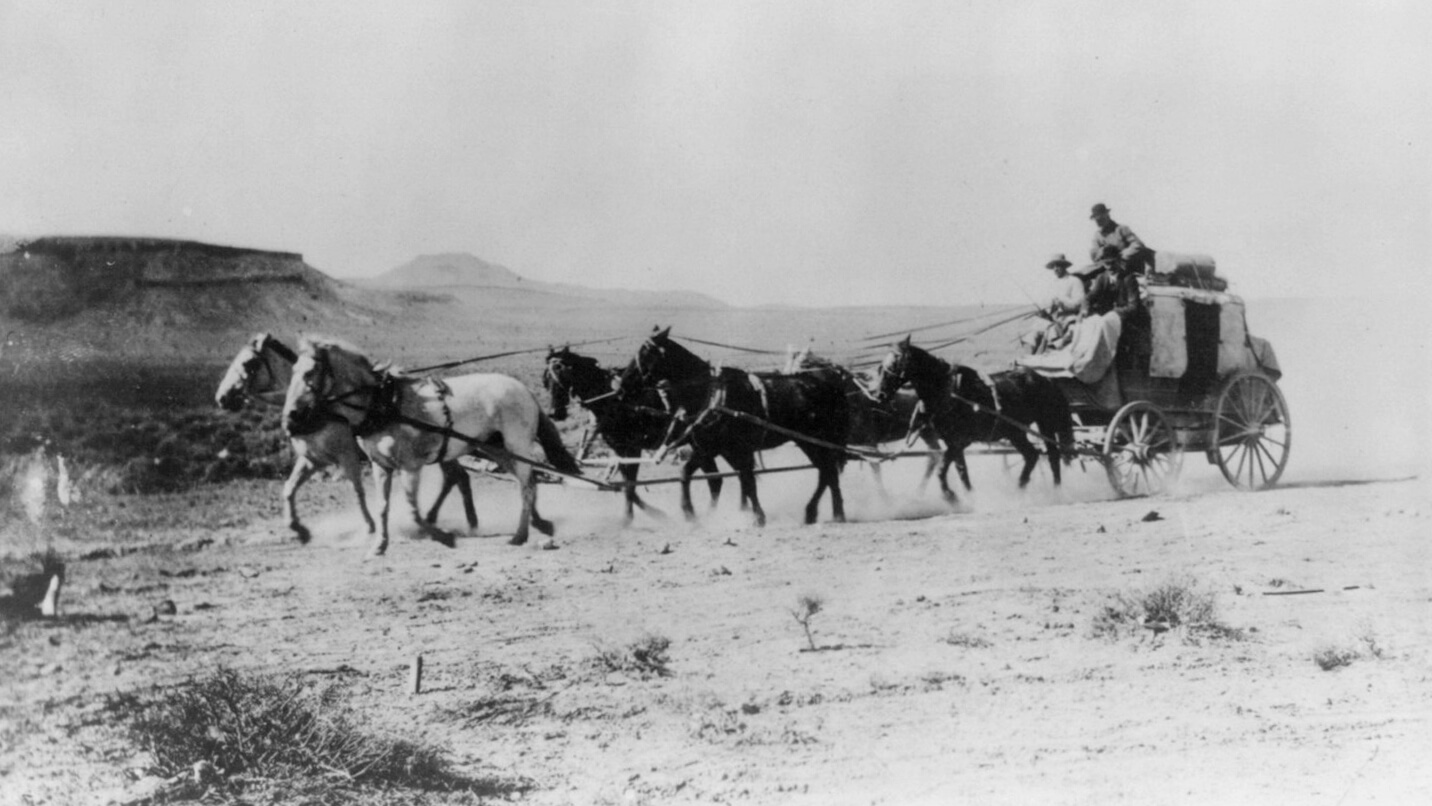 "Our coach was a swinging and swaying cage of the most sumptuous description—an imposing cradle on wheels… Almost touching our knees, a perpendicular wall of mail matter rose up to the roof….First we would all lie down in a pile at the forward end of the stage, nearly in a sitting posture, and in a second we would shoot to the other end and stand back on our hands. And we would sprawl and kick, too, and ward off ends and corners of mail bags that came lumbering over us and about us; and as the dust rose from the tumult, we would all sneeze in chorus, and the majority of us would grumble, and probably say some hasty thing, like: 'Take your elbow out of my ribs! Can't you quit crowding?"—Mark Twain, Roughing It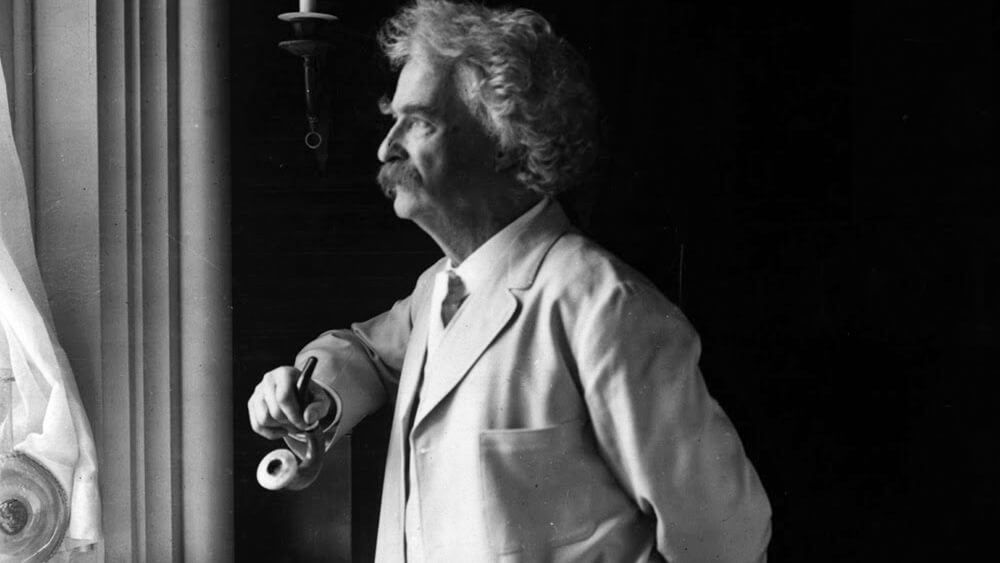 Nevada, and most of the American West, had been isolated behind the Rocky Mountains all this time, but not anymore. Running adjacent to our modern day Cowboy Corridor, the new Transcontinental Railroad created a lifeline that Nevada could tie into in all the best ways. Some hardcore pioneers had been calling Nevada home for a handful of years, but this schmancy new northern artery was a real way for more people to come West, and lock down Nevada's rep as the Silver (gold, and copper) State that much more.
The Masses Arrive To Bolster The Silver State's Already Boomin' Rep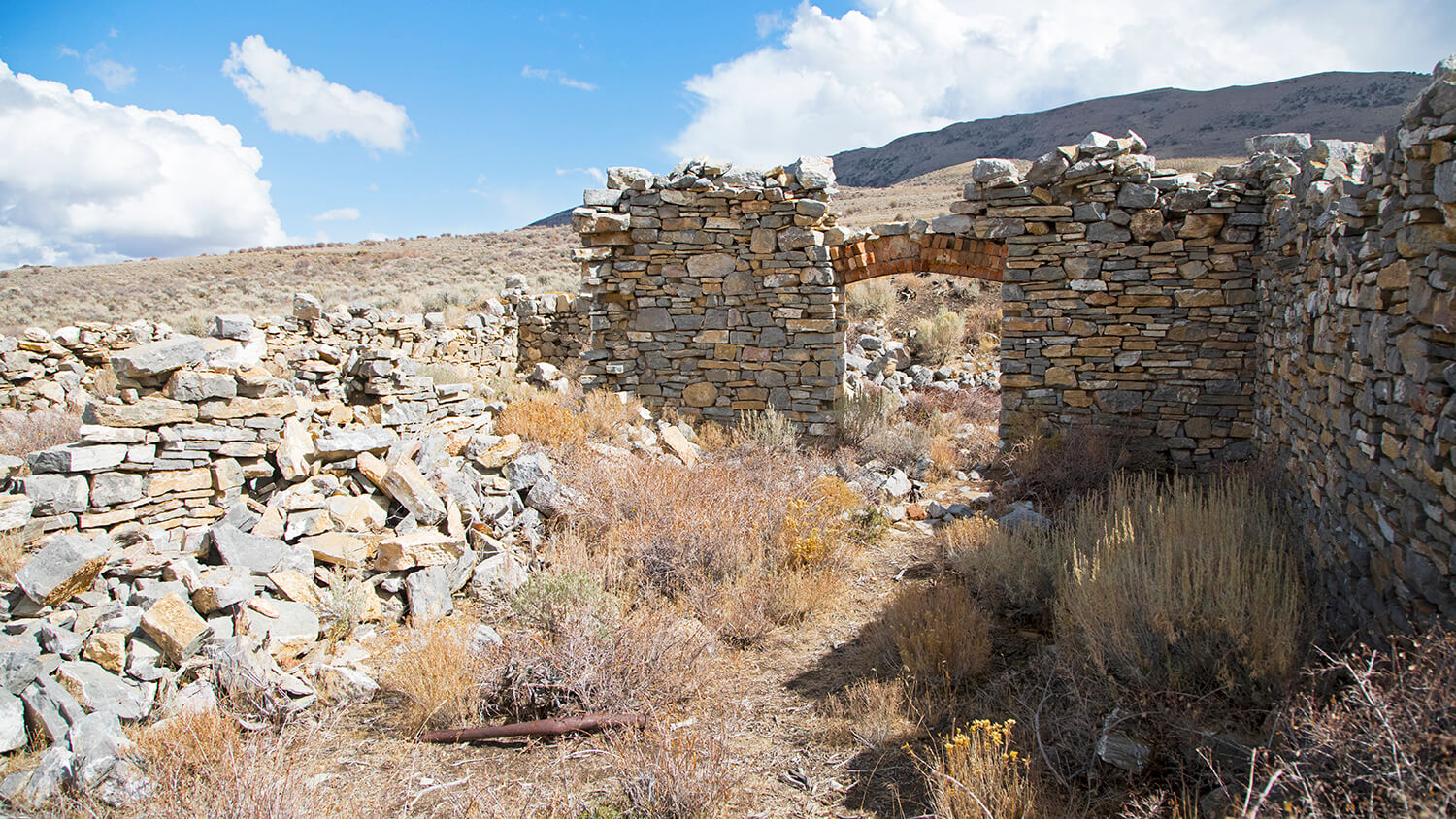 The largest silver strike in global history had already popped off up in Virginia City, but the Transcontinental shuffled more people to the hundreds of other mining sites on Nevada's horizon. Sure, the rail line only ran through northern Nevada, but that didn't matter to a group of people that had silver on the brain and were already well versed in stagecoach passengership…making the 120-mile trek south to the Ely area that much more easy to grab onto. The TCRR got people here, and in a hurry, pushing them deeper into rural Nevada to set up the ghost towns we love to ramble through today. And you know what? Nevada's purest silver strike in Hamilton and Treasure City was going gangbusters in 1868—a large part in thanks to the Transcontinental bringing actual trainloads of miners and supplies west just one year later.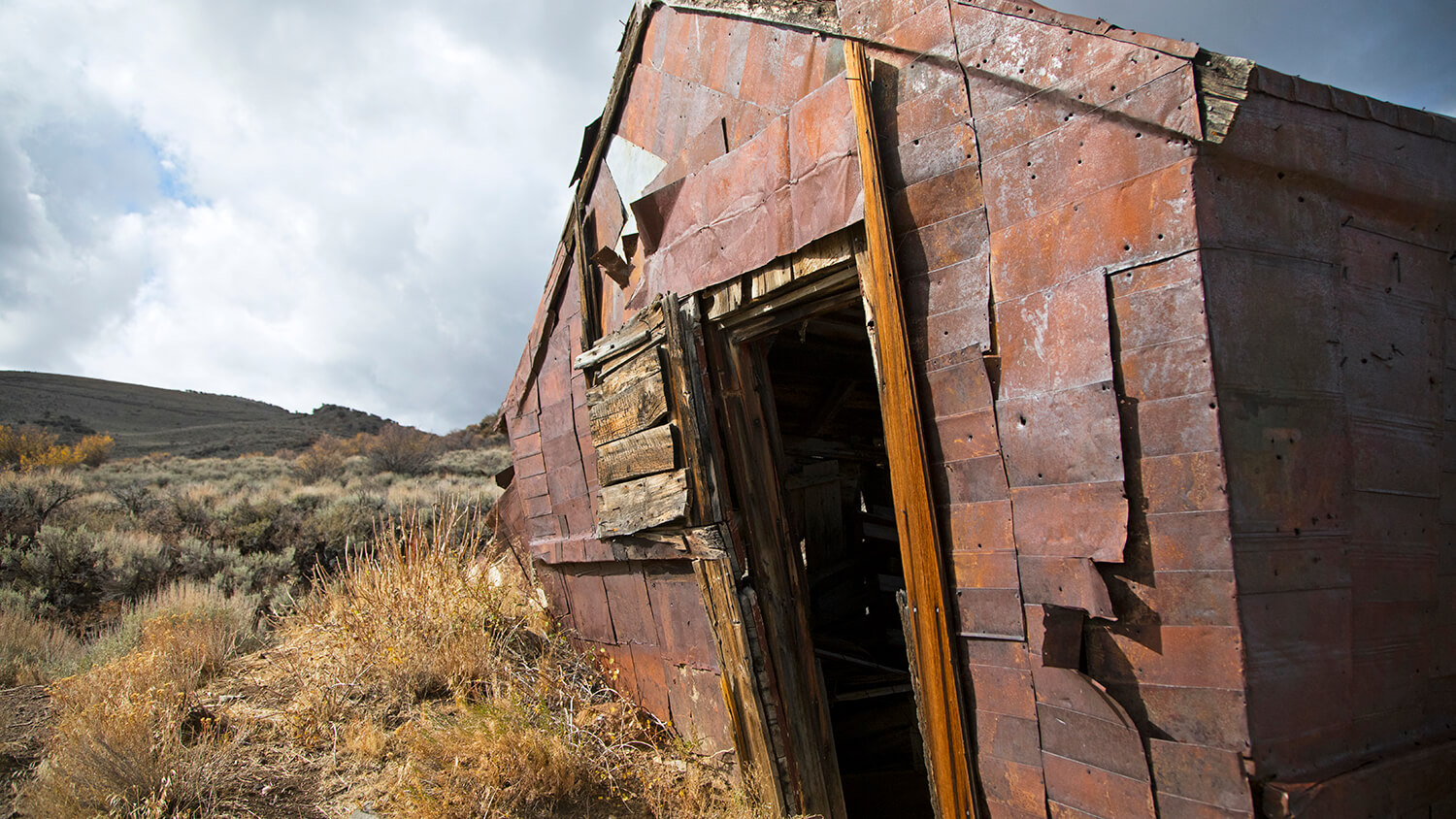 A hard-to-imagine FIVE different stage companies competed for passengers de-training in the Elko area, then raced to Hamilton and Treasure City, vying to deliver passengers as quickly as possible so they be the first to arrive and stake their silver claims. Think about this for a sec: every bounce, bump, and tongue bite was absorbed on wooden wheels with iron tires…YOW. The minute these things arrived, people would get off and beeline it straight for Hamilton's Whittington Hotel for ritzy recuperation—the finest accommodations between Salt Lake City and San Francisco.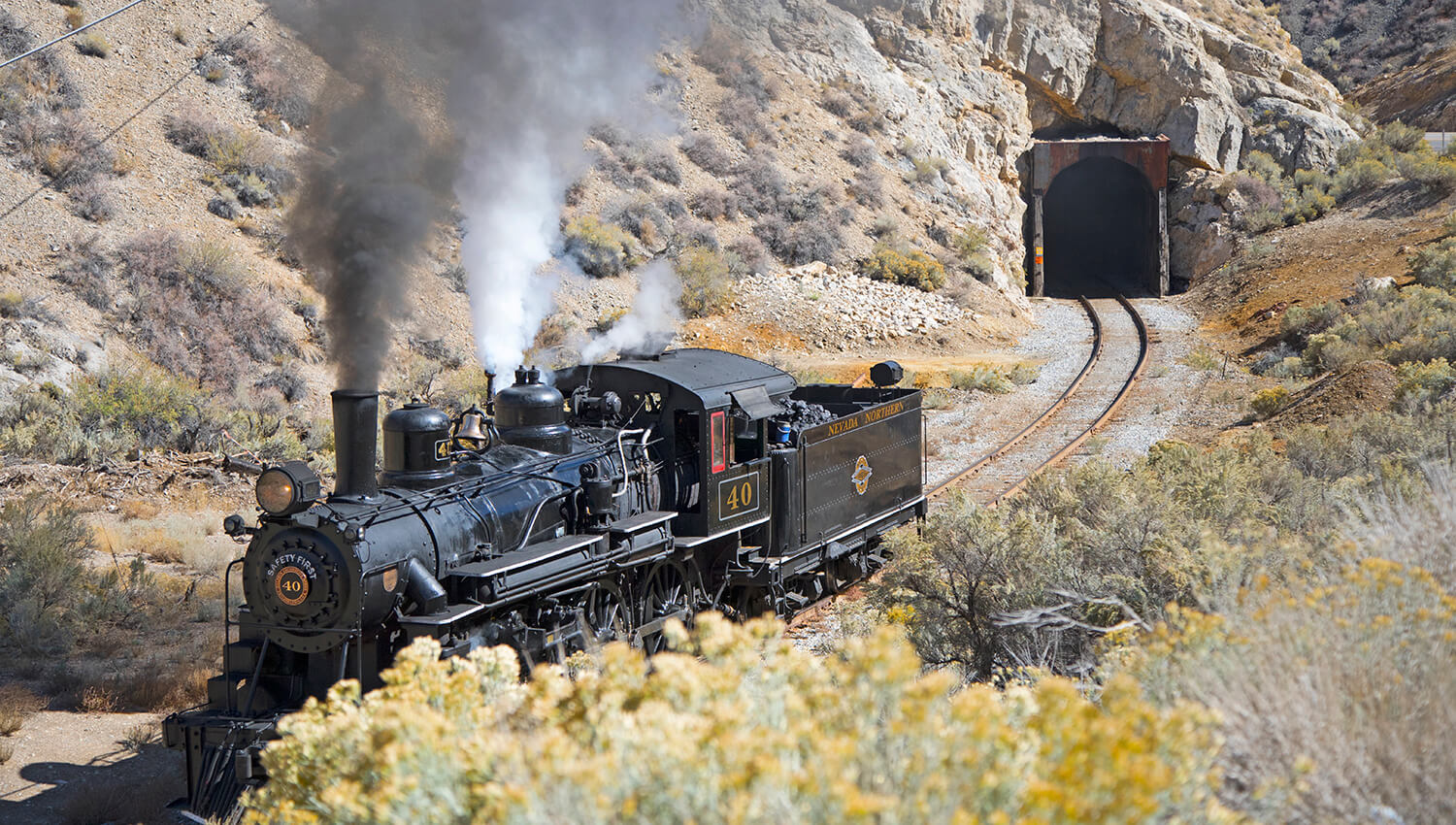 The bad news? Though Hamilton drew 12,000 people to a place that was so remote it just wouldn't have been possible without the TCRR, the silver deposits were insanely pure but totally short lived. The good news is this: copper was discovered nearby in what would later become Ely, and has been cranking out crazy-profitable copper ever since. Though copper revealed itself nearly 4 decades after the Transcontinental Railroad changed the Wild West for good, the success of Ely's copper production simply wouldn't have been the same. They needed their own railroad to sling copper in and out of the region, synching up to the TCRR up north where it could be distributed around the nation.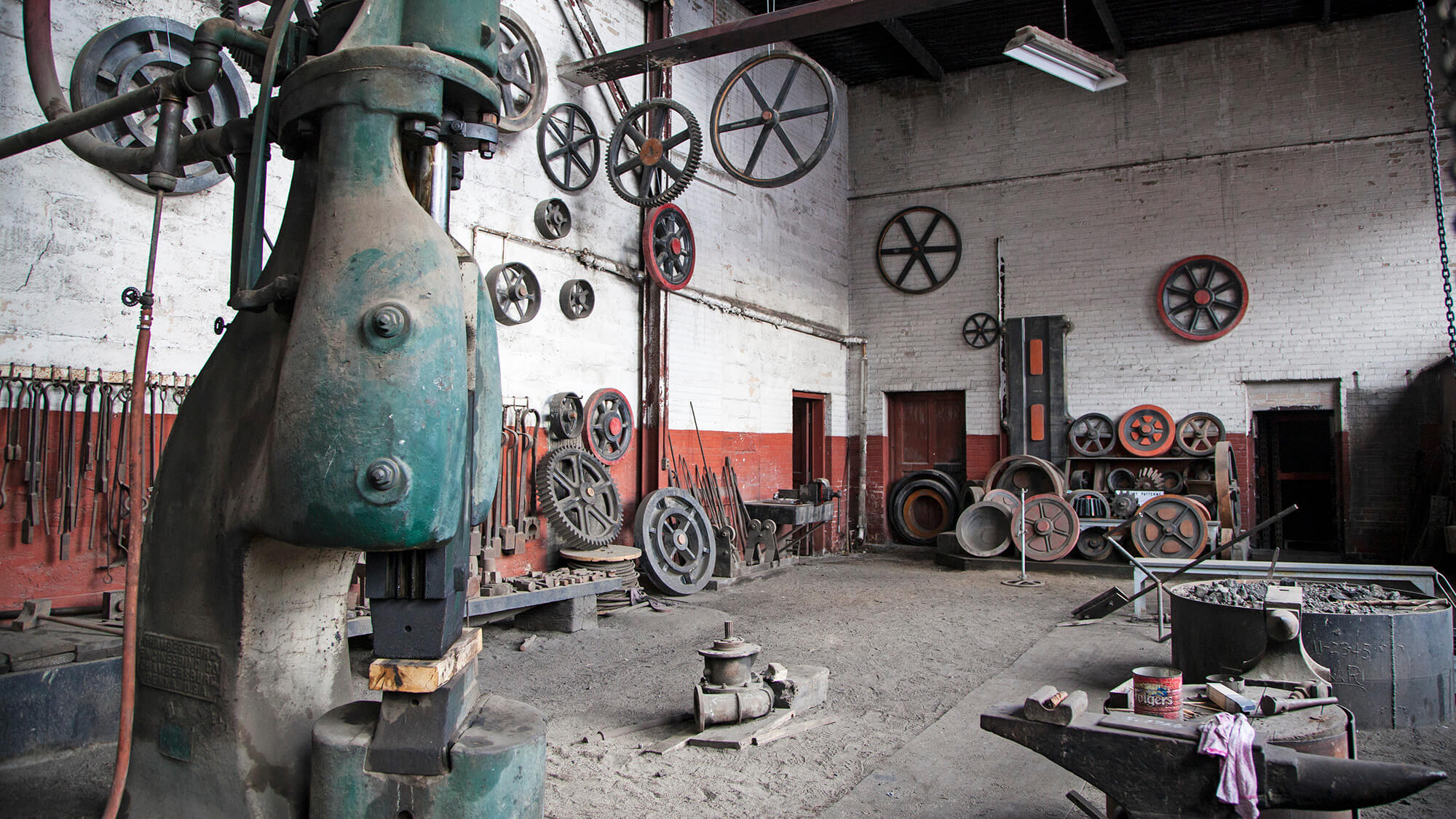 Enter, the Nevada Northern Railway and East Ely Railroad Depot, guys. Really, two places too sexy to be true, but this railroad operation has been in motion ever since it first opened in 1906. By visiting, not only do you get an incredible museum experience that peels back the pages of the lives of people who worked here and what it took to run an operation like this, but abso-freaking-lutely guarantees access to a fully functioning train yard with a fleet of trains, cats, and blacksmith shops that look like a straight up movie set. And when the official state locomotive Engine No. 40 is part of the game? Yeah, you're going to want to get in on this sweet action for certain.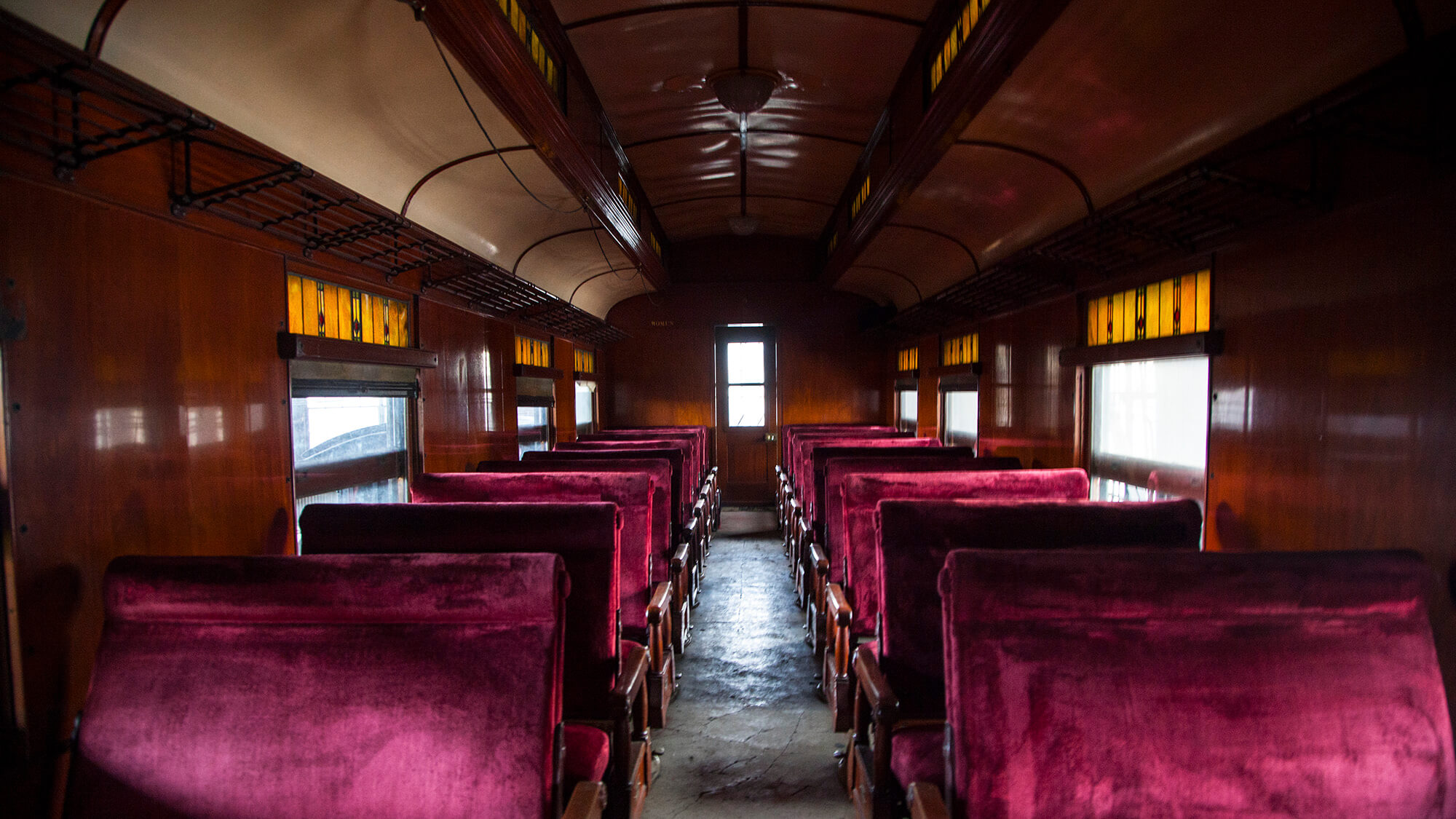 Travel Nevada Pro Tip
No trip to the Nevada Northern Railway and East Ely Depot Railroad Museum is complete without giving Dirt and the other train depot cats a good head scratch.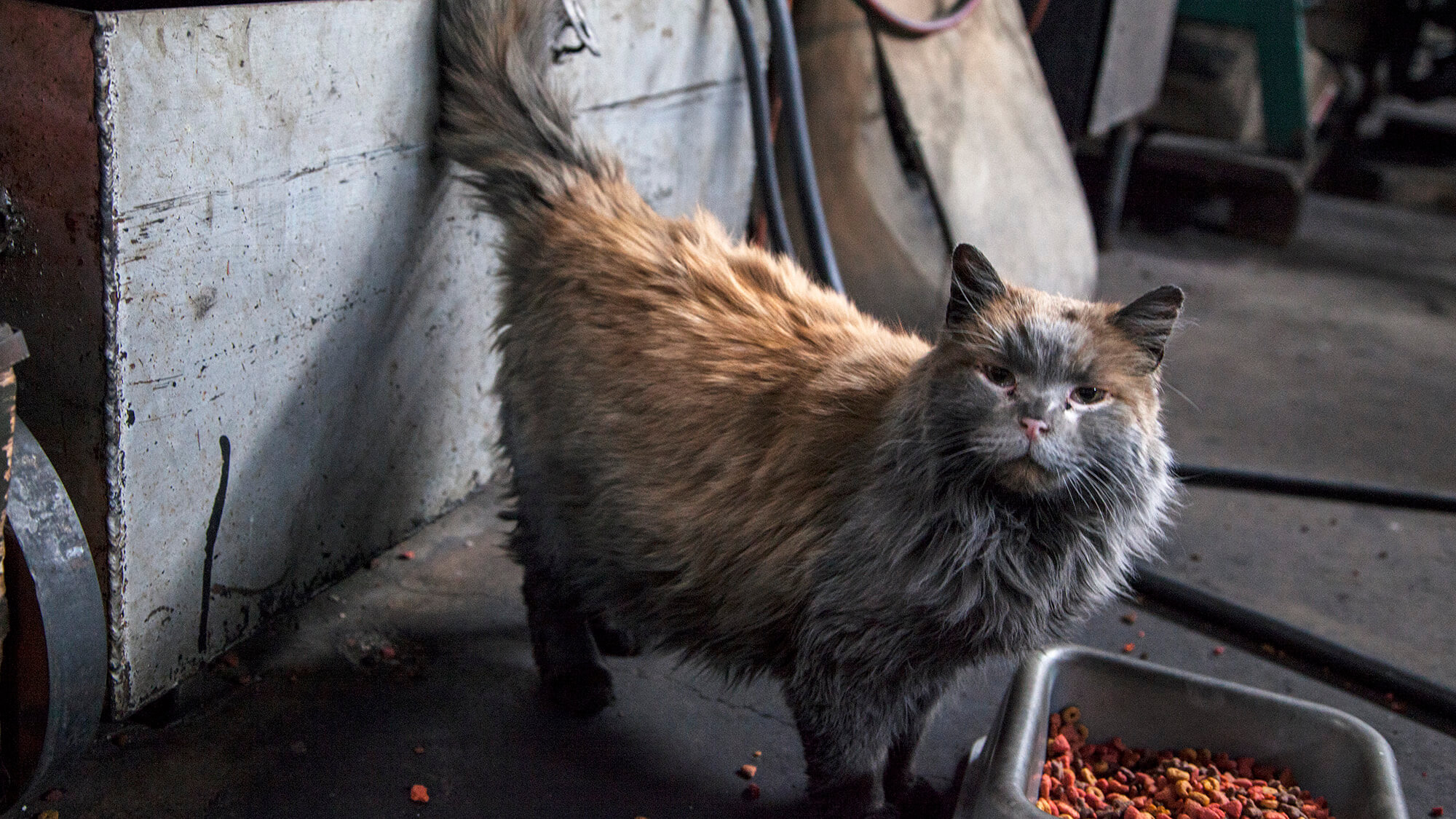 The Mighty Coach 17, And Where You Can See It
Now for the good stuff? Oh yes, you KNOW we saved the best for last, baby. The Transcontinental shaped Nevada in so many ways it's truly hard to wrap your mind around it all, but proudly hosts the only remaining locomotive in existence that was at Promontory Summit the day the railroads came together. Though safely stored in the Nevada State Railroad Museum—Carson City's fleet for 30+ years, the Coach 17 will become reacquainted with the public, this time for good. As the centerpiece of the museum's newest permanent exhibit—The Transcontinental Railroad: What a Difference It Made, visitors will have the opp to get up close and personal with this time capsulized piece of American railroad history.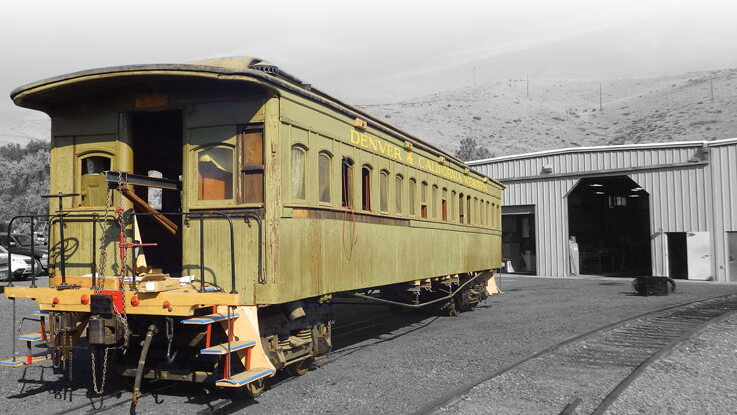 Coach 17 was there on May 10th, 1869, just a few cars behind the Central Pacific locomotive Jupiter and was the plush business class car that carried Central Pacific President Leland Stanford (remember, the guy who drove the Golden Spike), along with the other three Central Pacific big wigs that together, made up the "Big Four" leaders of the railroad industry. That, and these opulent quarters also safely stowed the golden and silver spikes that were part of the famous ceremony that took place that day.
After the Golden Spike Ceremony went down, it was used as a private car for a number of years before being sold to the storied Virginia & Truckee Railroad, which served the Comstock Lode for years. The V&T got hold of this car in 1876 for a mere $2,500, renamed it Bonanza, and began using it as an officers' car. Here's where it goes zero to a hundred, guys: Nevada's upper crust—think local railroad execs, politicians and silver barons—used the car to travel across the country, for family vacations and more pretty seriously for the next decade or so before the car was remodeled as coach accommodations to move passengers throughout the region. It was during this time, the car was renamed a third time to Coach 17.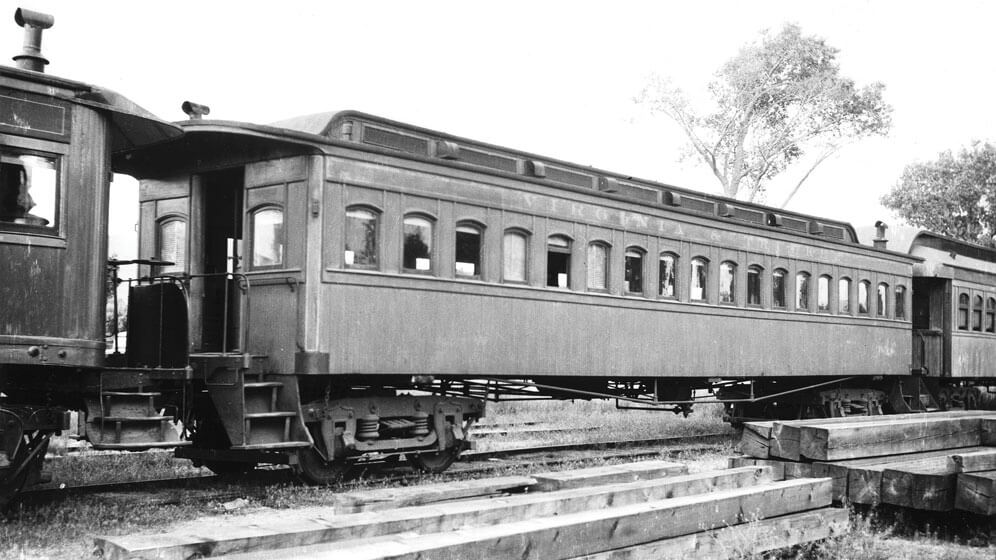 By the time the 1930s rolled around, most Virginia City silver mining profits to be had were in the rearview mirror, and most of the V&T sold most of its fleet to… Hollywood. The one little exception? Coach 17, which was only leased, not sold—the V&T powerhouses knew they owned a piece of American history and weren't about to simply sell it off. The folks down in Hollywood also apparently seemed to know what a historic car this was too, and tried to tell the V&T that it had been accidentally destroyed in an accident, cut them a check, and tried to sweep it under the rug for oh… the next several decades. The car continued to appear in movies—some featuring big name celebs like Elvis and John Wayne—then sat parked outside the studio for years, before returning safely home to Nevada in 1988. The Nevada State Railroad Museum—Carson City has some seriously brag-worthy cars, like the 1875 locomotives Inyo and Glenbrook—the oldest continually operating locomotives in the world—along with the 1872 McKeen Motorcar. But the Coach 17? It's the oldest piece of rolling stock in the museum's collection, and as of May 10th, 2019, will be the displayed for the first time to the public, commemorating the Transcontinental's 150th anniversary.
The feel, touch and smell of a historic train. For those of you out there who've experienced this, you get it. If you had the chance of jumping in the closest thing to a time machine that we've got, wouldn't you? #NVHistory
So You're A Full Blown Loco-Lover? Check Out Even More Nevada Train Museums To Get Your Fix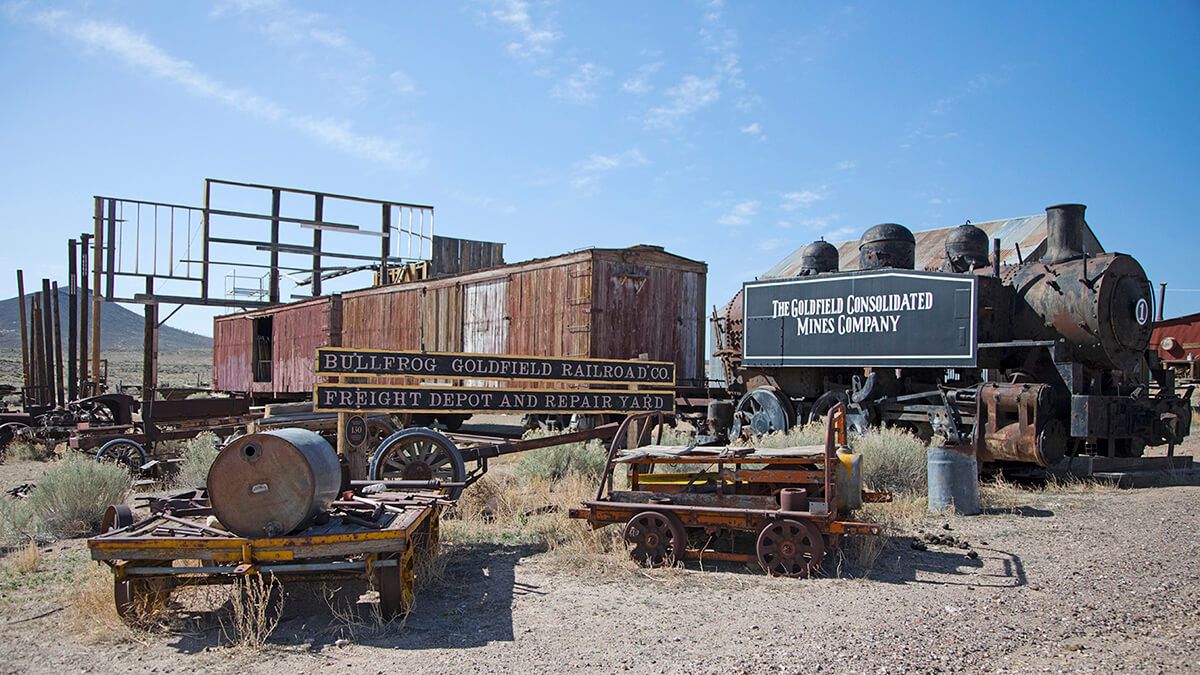 Get Inspired
Related Stories