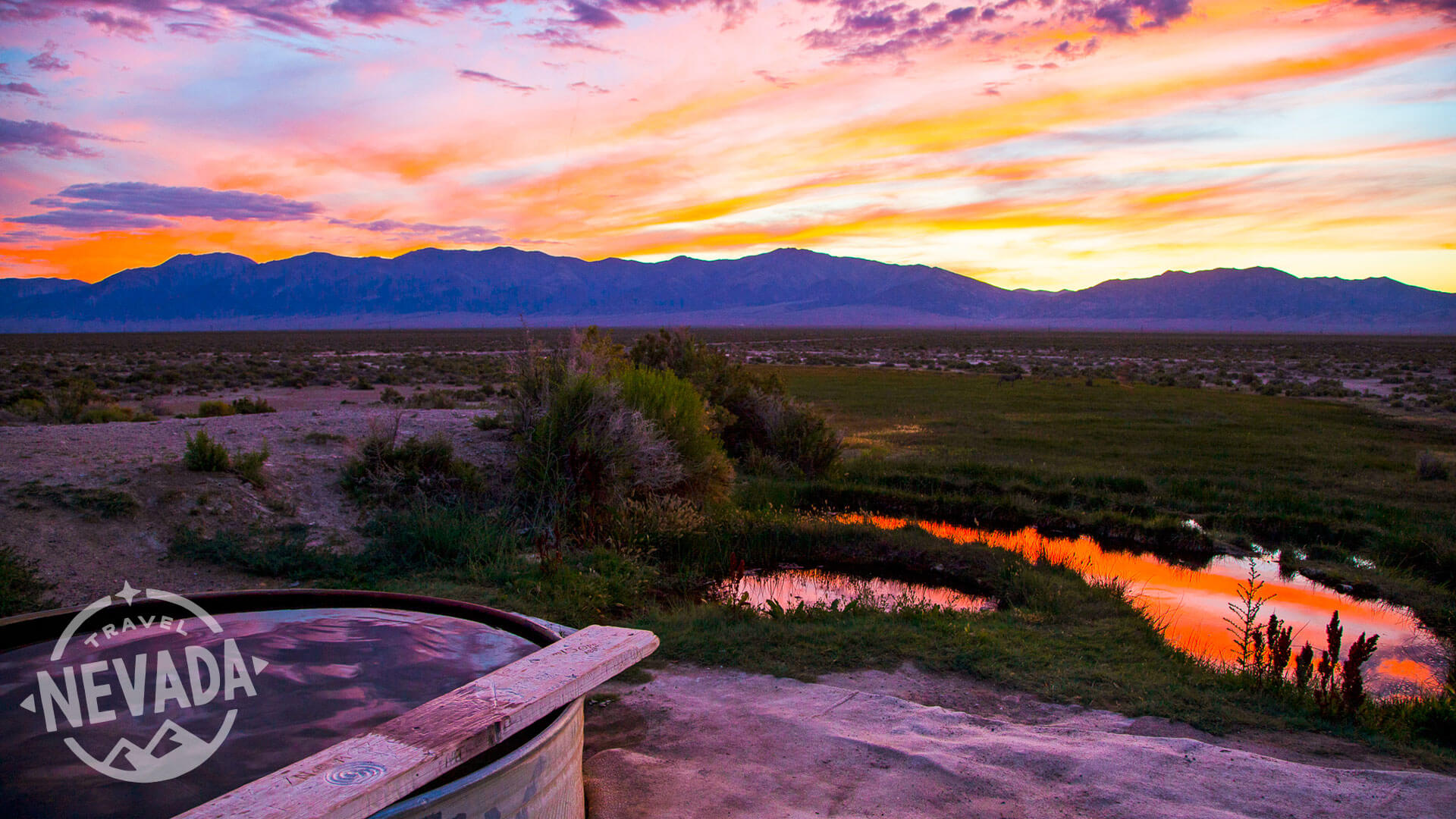 Nevada-fy Your Next Zoom Meeting With These Virtual Backgrounds
Looking for the silver lining on those Zoom meetings? Whether they're some of your fave spots, or—when we get past this thing—the first places to jump in the car and #NVRoadTrip off to, add a little Silver State sparkle on your next call with one of our virtual backgrounds.
Show off sandy beaches and and carribbeanesque hues of Lake Tahoe to your coworkers or invite your socially distant buds to Spencer Hot Springs, the International Car Forest of the Last Church, or another only-in-Nevada locale with one of our dozen options. From vibrant sunsets and awe-inspiring night skies to cityscapes and desert adventures, these iconic Silver State scenes are sure to kickstart your travel daydreams.
Find instructions for how to use these backgrounds below the downloadable images. And if you discover a newfound love with clicking START VIDEO, let us know by posting and tagging your screenshots with #TravelNevada.
How to Change Your Zoom Background on Desktop
Download your favorite background(s) above by clicking and dragging onto your desktop
Download the Zoom app for Mac or Windows
Open the Zoom app and sign in
Click your profile picture in the upper right corner, and then click "Settings" in the drop-down menu
Click "Virtual Background" from the menu on the left side of the screen (if you don't see this option, log in to the Zoom website, go into your settings, and toggle on "Virtual Background," found in the "In Meeting (Advanced)" section)
In the "Virtual Background" menu, click the (+) button and upload your Travel Nevada background(s)
Next time you turn on that camera, bon voyage!
Travel Nevada PRO TIP: Is the Travel Nevada logo backwards on your screen? Fear not! It'll look totally normal when you're in a meeting!
How to Change Your Zoom Background on Mobile
Save your favorite background(s) above on your phone
Download and sign into the Zoom app
Join a meeting and open the "More" menu by tapping the three dots in the bottom right corner
Tap "Virtual Background" and upload your Travel Nevada background(s)
Get Inspired
Related Stories