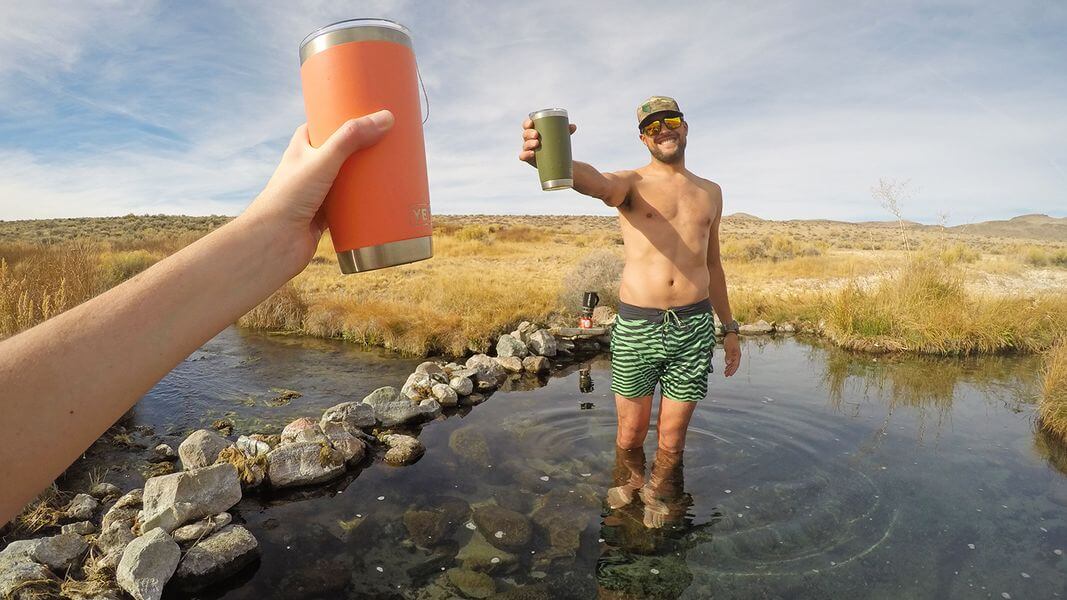 10 NEVADA HOT SPRING PAIRINGS—Adventurous Taste Required
There are few things out there more satisfying than a damn good pairing, that much we know to be true. Whether it's the perfect Picon and your fav Cowboy Poet, drifting off to the sound of the coyote's prairie lullaby at your ghost town campsite, a couple hundred clown figurines and a haunted cemetery, or basking in the heart of the darkest skies under some of the tallest peaks, the combos are limitless and a-mighty pleasurable at that.
But hot springs? Hold the damn phone, because the intermingling of Nevada hot springs and any activity under this beautiful Silver State sun makes for the ultimate saucy pair. You can't go wrong with your combo—you've simply gotta follow your fav Nevada passion and know that, in this soak-rich state, there's probably gonna be a hot spring waiting for you, after… or even right at the same time.
Read on for 10 Nevada hot spring pairings that around here, we have a hard time refusing. #NVHotSprings
Tahoe's Hot Spring Love Child and the Whipple Whopper
Kirch Hot Springs + Whipple Country Store
Closest Civilization: Lund
Found near the Loneliest Road in America Nevada Road Trip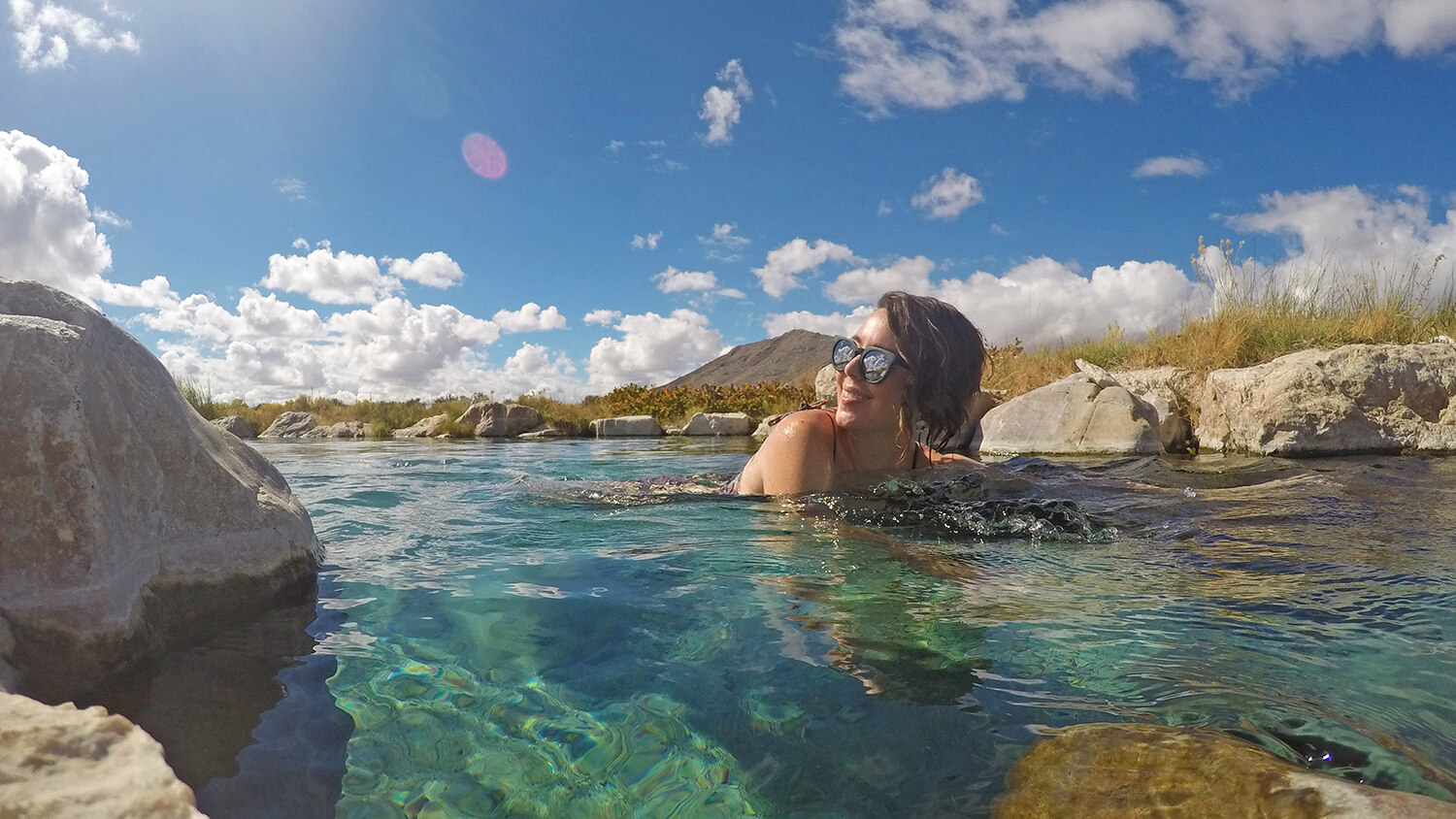 Starting off with a tasty little trifecta, yes we is. 'Cause what kind of sane person could say no to a hot spring, wildlife you may not otherwise see, and a mighty fine burger?? You might not be in this neck of Nevada if you hadn't planned on it, but isn't that where all the good stuff is hidden, anyway? About an hour south of, and the inside scooty way into Ely, along SR-318, the Wayne E. Kirch Wildlife Management Area begs for your attention, guys. And water gleaming with enough seductively, crystal-blue clarity hues to be Tahoe's hot spring love child, do we really have to do all that much convincing? Seriously though, since this is inside a wildlife refuge, it should come as no surprise as being unbelievably pristine. Be sure to keep it that way too, so the deer and the antelope can continue to play and the endemic fish species that live within keep on swimmin'.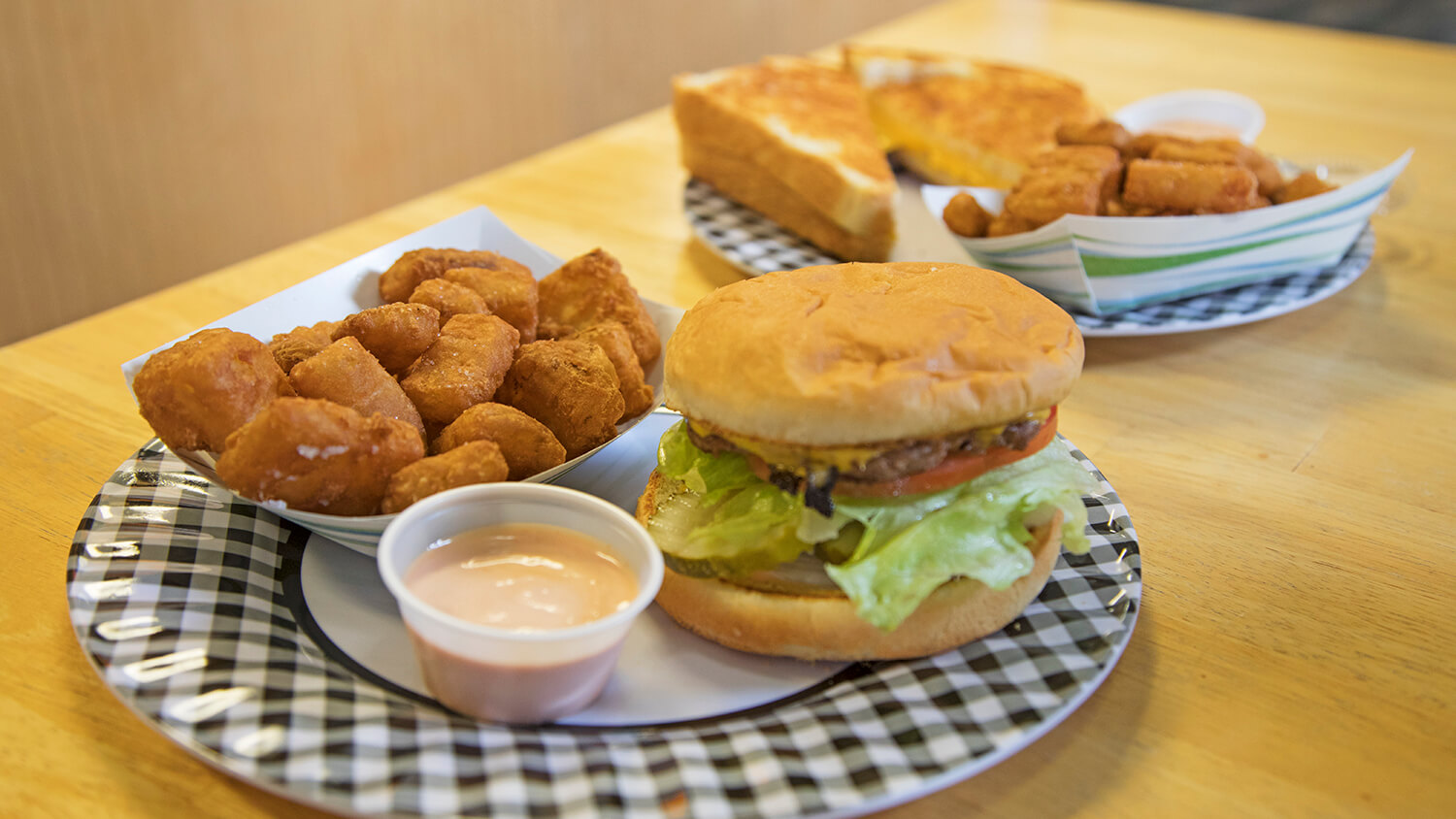 As soon as you've squeezed this soak, be sure to hit up Lund's downtown market—the Whipple Family Country Store—for the Whipple Whopper…quite simply one of the best damn burgers in the whole entire state.
The Big Smoky Magic That Be
Spencer Hot Springs + Lucky Spur Saloon and Miles End Lodge Bed and Breakfast
Closest Civilization: Kingston
Found along the Loneliest Road in America Nevada Road Trip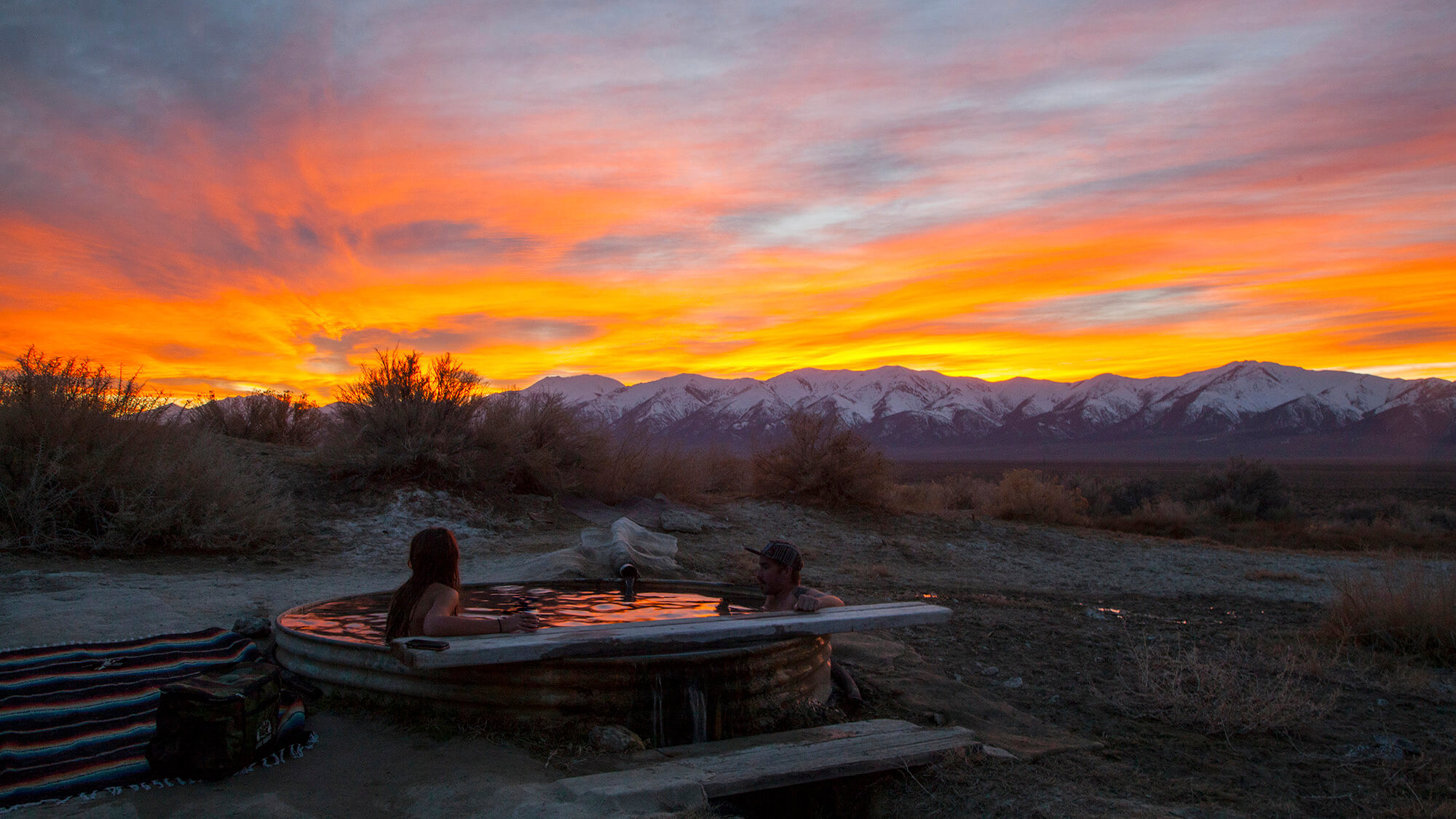 How can you truly describe something as intangible as a feeling? Straight up wizardry, that's what's going down in Nevada's Big Smoky Valley, which has been one of our favorite hideouts for years. Here, it's easy to just be, thanks to the help of one of the O.G. hot springs in the state—probably the one you super-soakers started off back in the day, and still remains to be a favorite—along with the most gorgeous pictographs in the entire continent, and the mighty restorative powers of Kingston, baby. If you're coming from Reno-Tahoe, Elko, or Ely, you can do an out and back day trip no problem… or go ahead and rip that beautiful #NVRoadTrip bandaid off and book an overnighter at Kingston's Miles End Lodge Bed and Breakfast, an easy 18-mile detour off the #LoneliestRoadinAmerica. Grab some Austin turquoise on your way out to Spencer Hot Springs, soak in what's sure to be one of the best places to to catch a sunset drop behind the Toiyabes, then head for Kingston.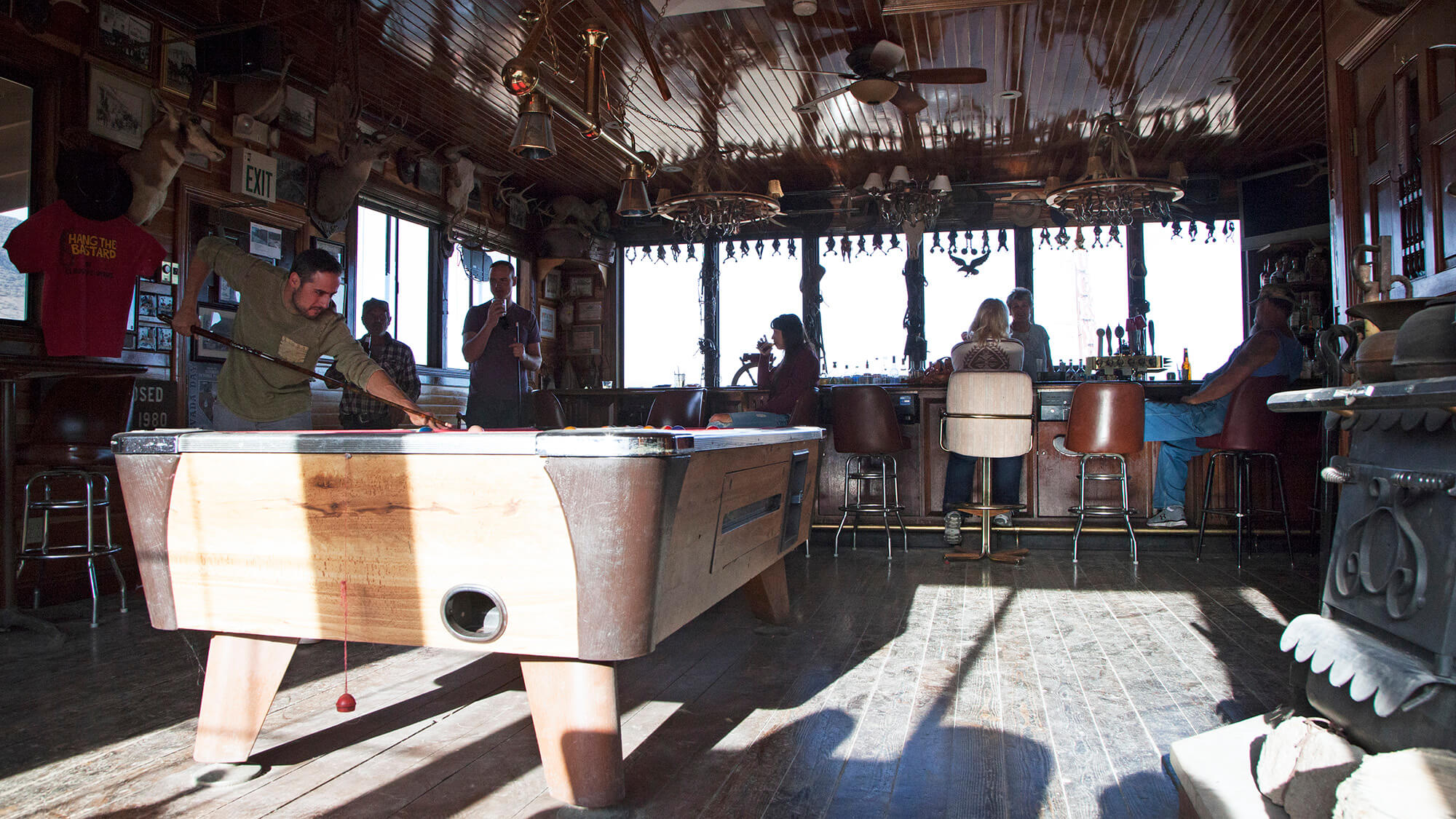 Post up with the locals at the Lucky Spur—a Sagebrush Saloon so great that even Men's Health has dubbed it to be the best rural bar in America. Then, before bedding down at your cozy B&B, spring for a second moonlight soak at the Miles End wood-fired hot tub. WOOD. FIRED. HOT. TUB. Can you think of any other place you'd rather be? No seriously, you should be here.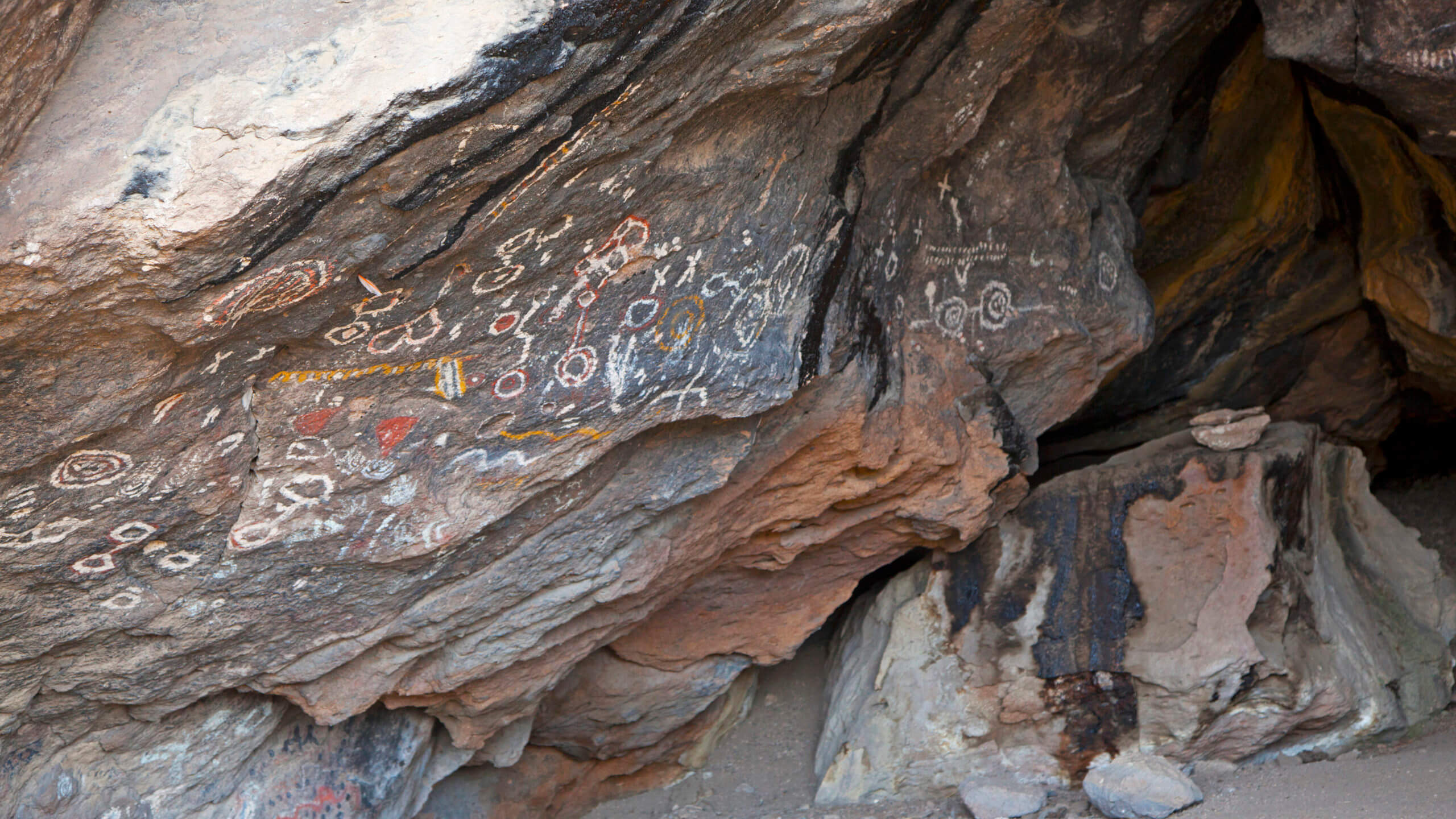 Got that Miles End breaky in your gullet and not quite ready to head home? Easy. Head for Toquima Cave, only a few miles beyond Spencer Hot Springs at Pete's Summit. What's found here are pictographs—ancient drawings, not carvings—left by the Shoshone who once lived in Big Smoky Valley. Because of the orientation of the cave, the pictographs have been totally sheltered for thousands of years, and are said to be the best example of pictographs in North America. Yeah. It's still a place of spiritual importance for modern day Shoshone, and once you've been to the place, there's no denying why.
A Steamboat in the Desert? Soak It In
Steamboat Hot Springs Healing Center & Spa + Virginia City
Closest Civilization: Reno / Virginia City
Found along the Lake Tahoe Loop Nevada Road Trip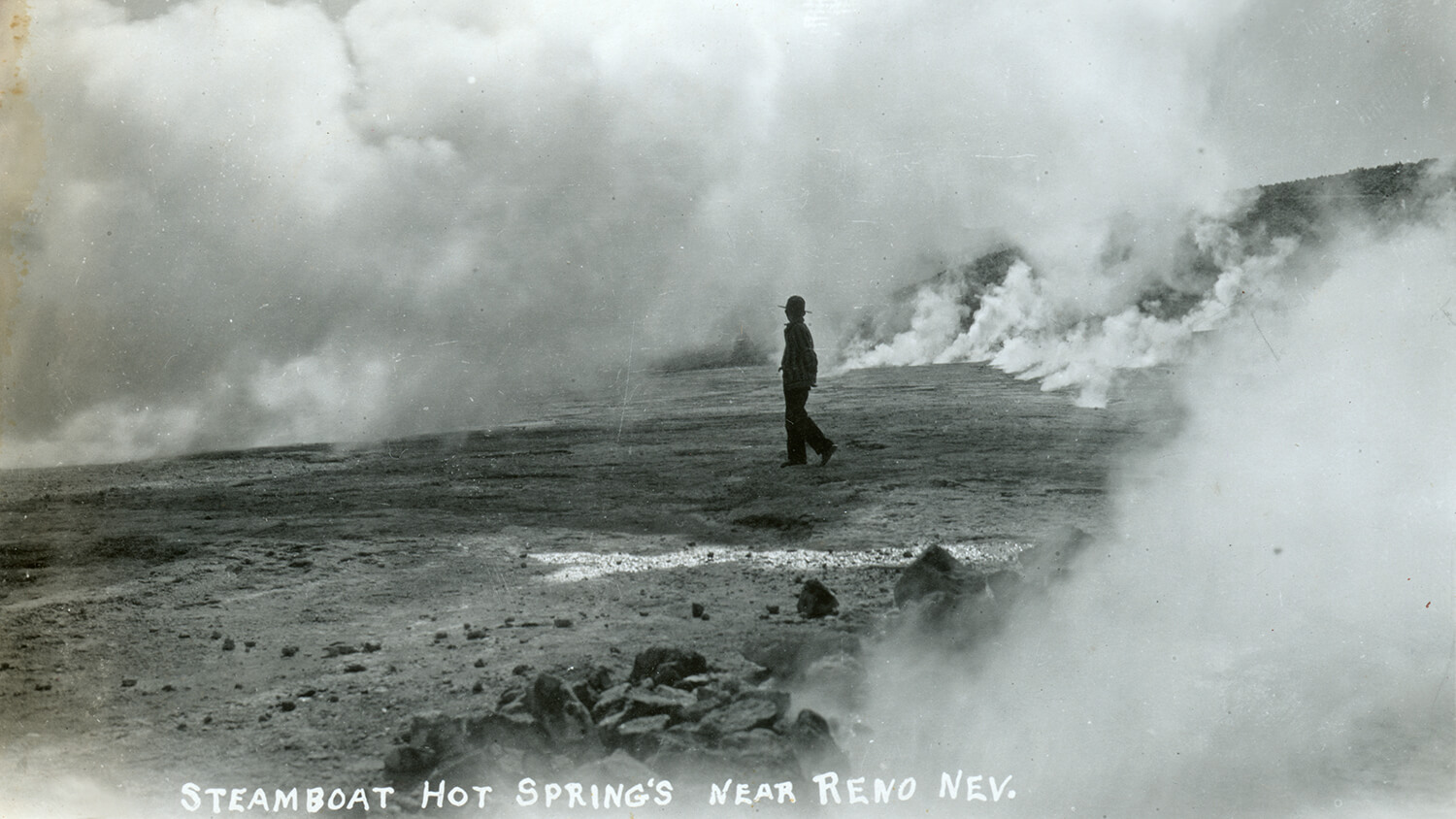 In a place without fences, it's fun to imagine Nevada even wilder than it is today, right? But natural hot spring geysers so enormous that they rival something the size of Old Faithful?? That's exactly what was going down in south Reno in the late 1800s, if you can believe it. The place is Steamboat Hot Springs, or the oldest hot spring resort in the entire state, soaked in since 1857. Here, the water is so pure and loaded down with all the good minerals you could drink it right out of the dang ground if you wanted to, and quite naturally, a sensational amenity for wagon-weary pioneers up the hill in Virginia City.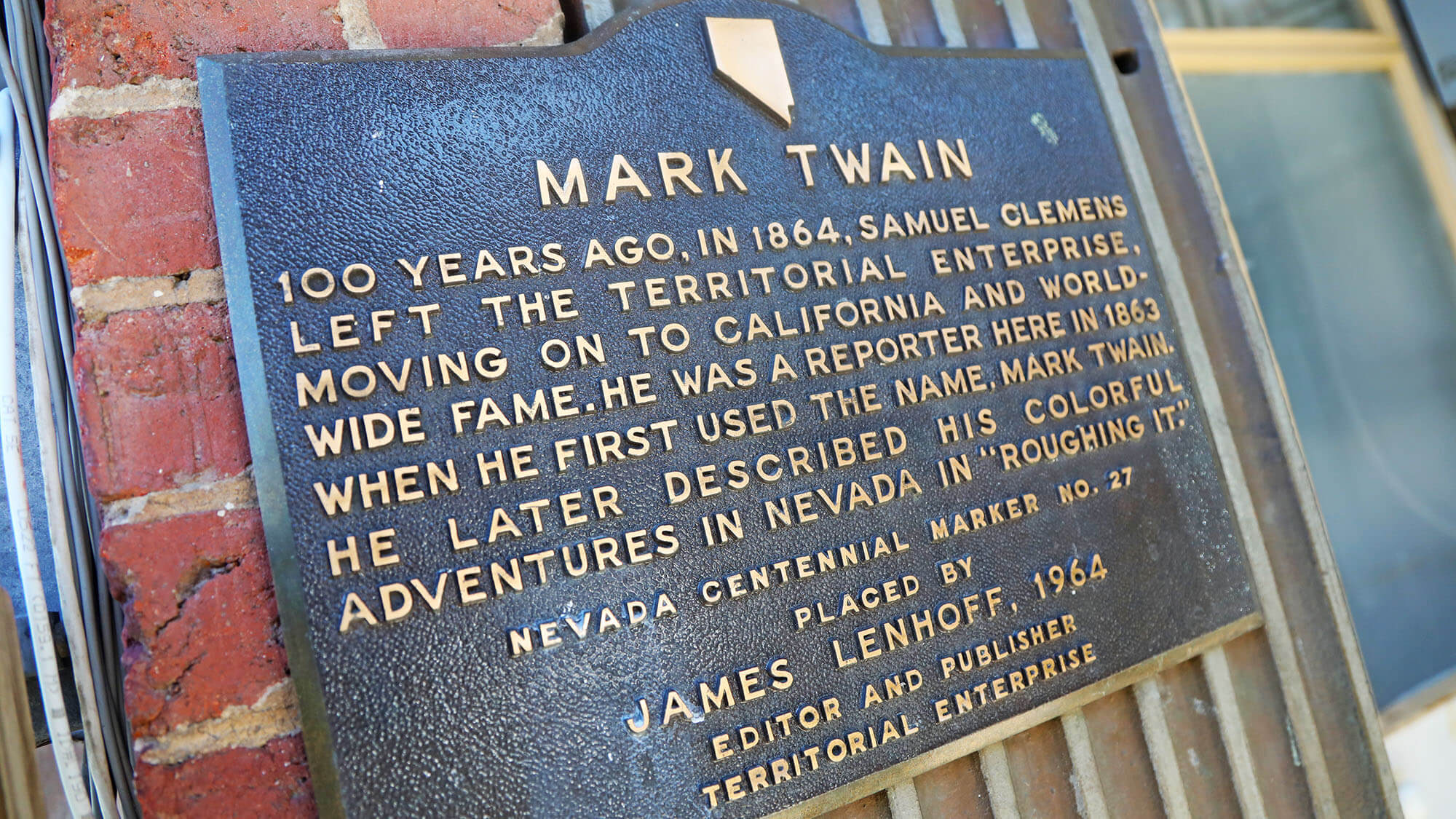 You may know that Virginia City is where Samuel Clemens gave himself the famous pen name Mark Twain—and decided to play it forward by giving this hot spring the moniker it goes by to this day. But a steamboat in the desert… what's up with that? The area's geothermal groans reminded Twain of the sounds of an actual steamboat rumblin' down the river in his native Missouri, it stuck, and the rest is history.
Welcome to Black Rock Day Spa
Black Rock Hot Springs + Black Rock Mud
Closest Civilization: Gerlach
Found along the Burner Byway Nevada Road Trip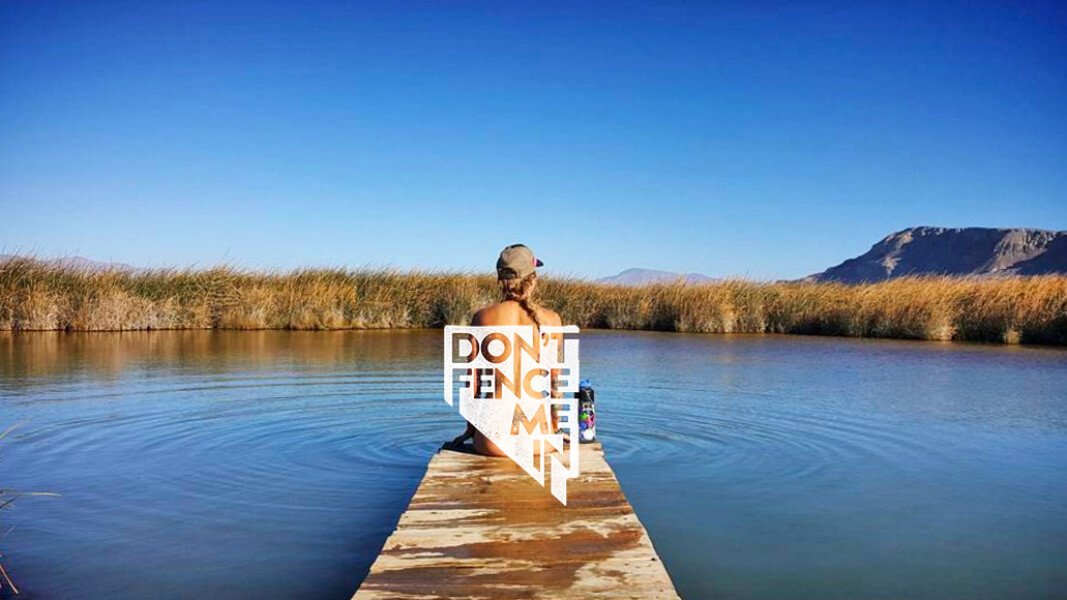 What if we could tell you that the hot springs situation going on in the Black Rock Desert is helping us get a better grip about life on other planets? No seriously, this is a real study, and has to do with one of the best au naturel day spa experiences in the dang state. Though the otherworldly Playa setting itself is enough to make you feel like you're on another planet, it turns out, the proof is in the… mud. And, anyone who's been up to the bevy of Black Rock Desert public access springs will know that these natural-bottomed springs have just as good—but usually better—quality than the products at your typical schmancy day spa. So watch the needle climb and really seal those martian vibes as you rip out to Black Rock Hot Springs and indulge in your very own Black Rock spa day experience. Soak it up, slather it on—the elite package.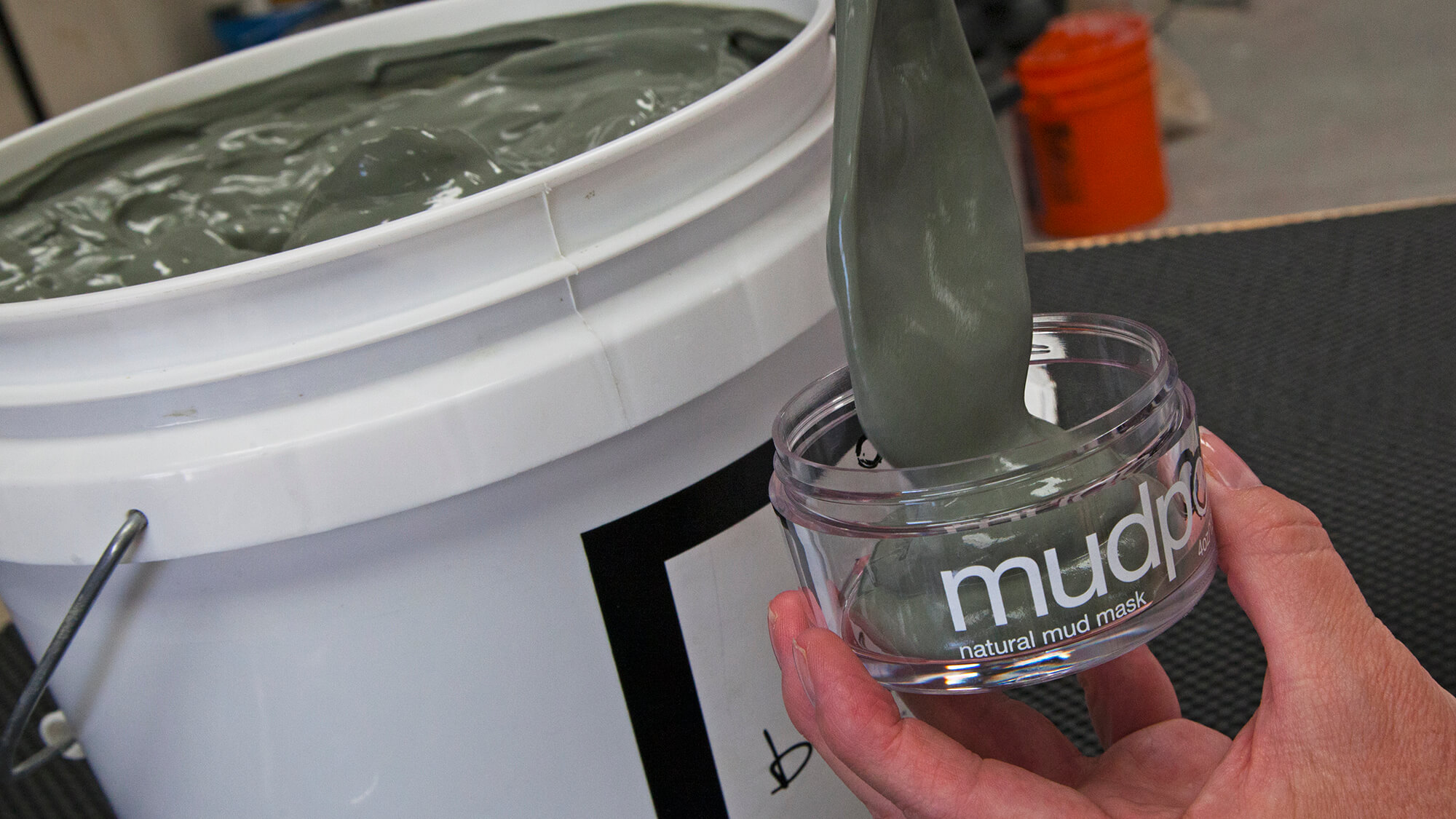 Best yet, you can take some of the Playa home with you by getting your hands on Black Rock Mud… a family outfit genius enough to purchase their own private Black Rock Desert natural hot spring on the outskirts of Gerlach—Great Boiling Spring—and harvest this "buttery, odorless, pure gift from Mother Nature" for you and yours… as well as for some of the bougie-est luxury spas and skincare facilities all over the world.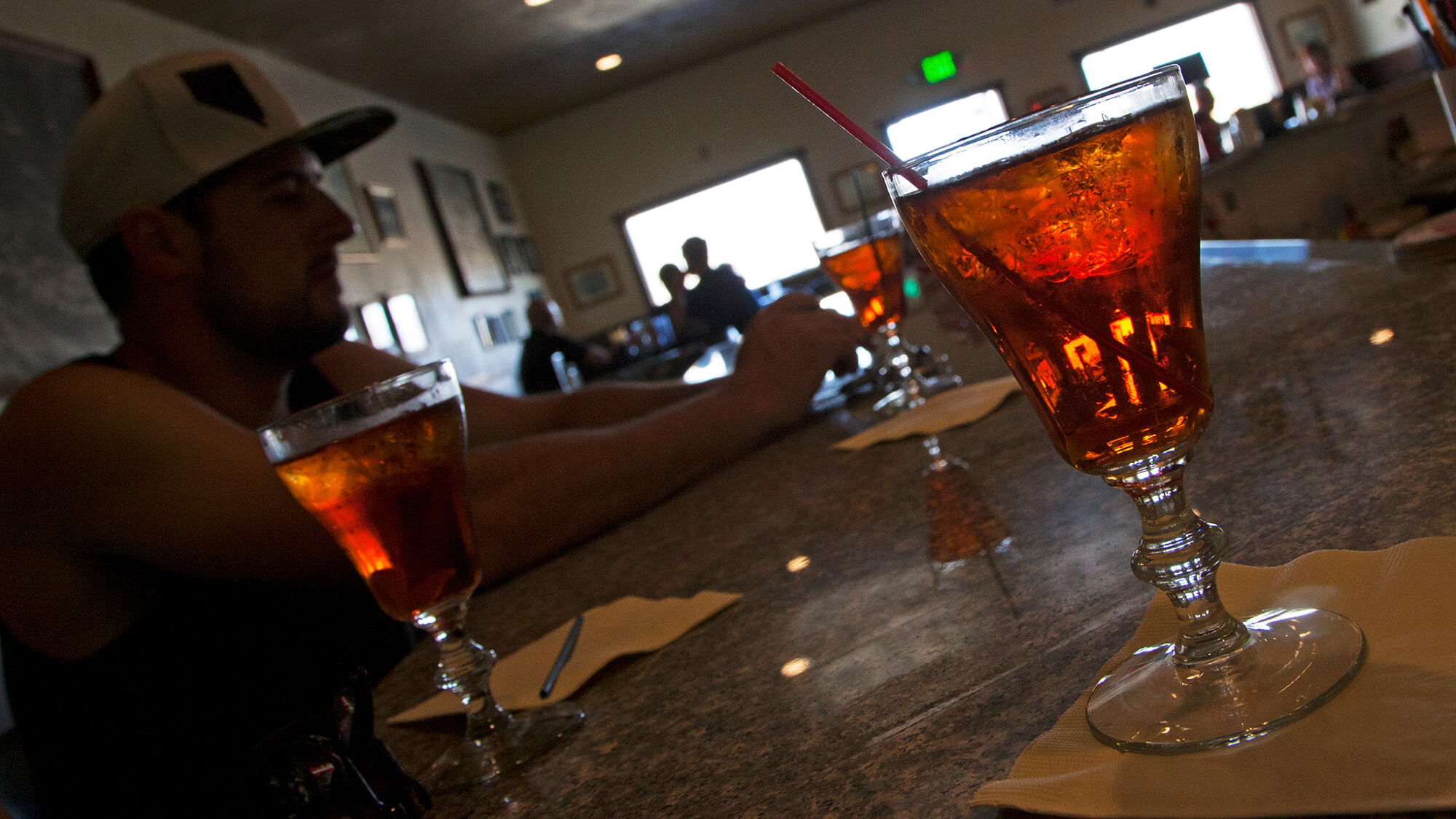 Careful! Playa driving is something every Nevada explorer should check off their list, but is absolutely posi-TIVELY unsafe to access during or long after any kind of wet weather. It may look safe, but this peanut butter quicksand-like mess will trap you up to your axels more quickly than it finished off wooly mammoths back in the day. If the Playa looks any kind of wet (or darker brown), don't try it. Save this mission for a warmer, drier month! Two words: BACKUP PLAN. Reroute for Bruno's Country Club in Gerlach for a mighty fine Picon Punch, because the only thing that pairs with hot springs better than Black Rock Mud is straight up jet fuel, AKA our "unofficial" state drink.
Out For A Rip, And In For A Soak
Caliente Hot Springs Motel + Barnes Canyon Mountain Bike Trails
Closest Civilization: Caliente
Found along the Great Basin Highway Nevada Road Trip
If you've been living under an ichthyosaur for the past six months, word's out, guys: there's a bad-ass new mountain bike mecca in southeastern Nevada town of Caliente, and it's all yours for the taking. Together, the Barnes Canyon Mountain Bike Trails and the Caliente Mountain Bike Skills Park seemlessly taps into the adventurer in all of us. Together these new parks boast a pump track, jump zone with an eight-foot launch hill, and more than 12 miles of dedicated singletrack with 20+ more miles on the horizon. Throw in seven Nevada State Parks within 75 miles of each other, the best-kept rock climbing secret in the state, face-melting fishing tourneys, endless OHV opportunities, and unbeatable hiking and we couldn't be happier… especially at the end of a long day taking advantage of ANY of it.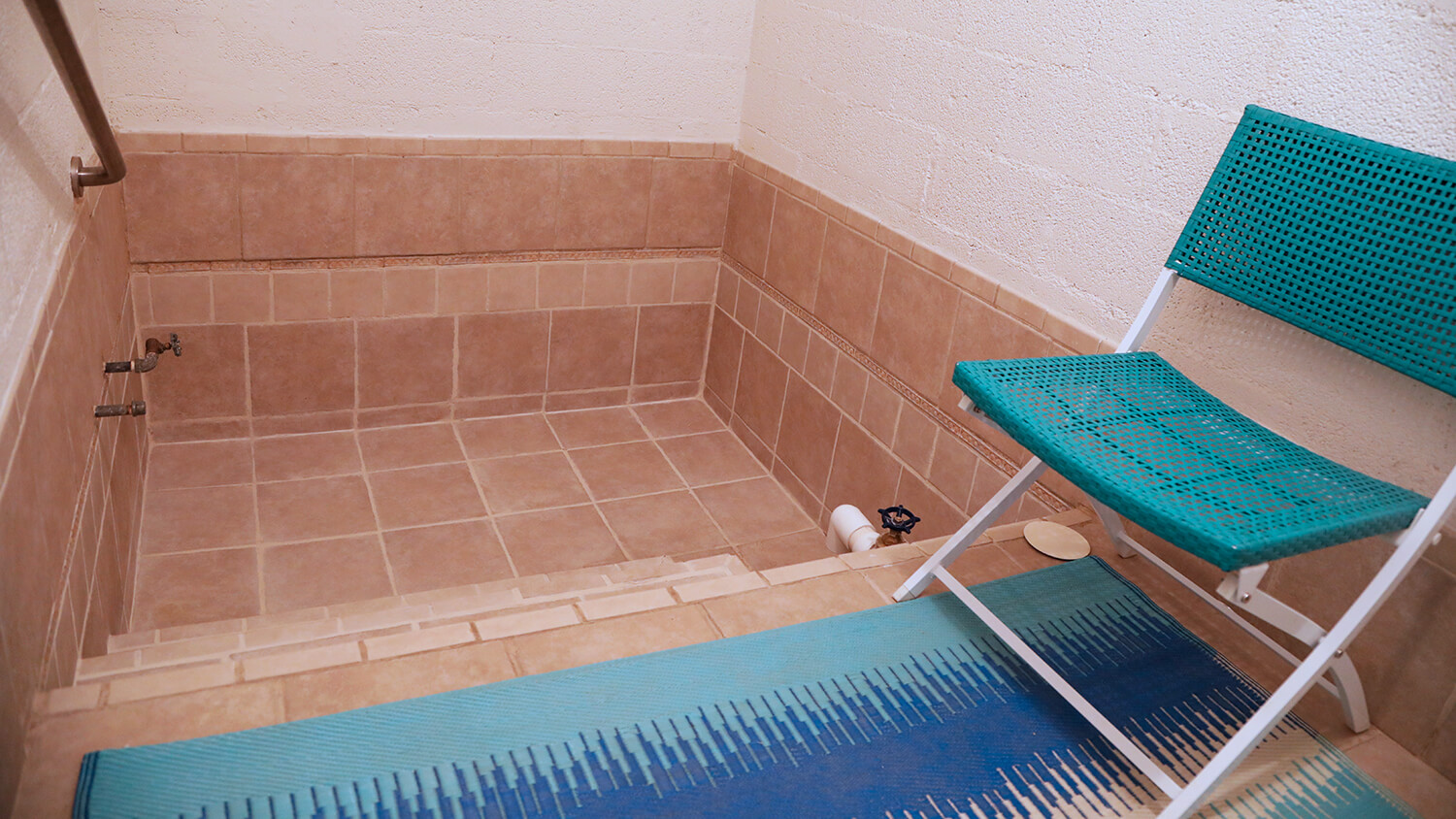 And, if we're talking hot water, we know you didn't think calling this town "Caliente" (Spanish for "hot") was a coincidence, compadre. The hot water the town was named after lies right in the heart of downtown Caliente, and even has a mountain bike-themed hotel built right on top of the source. Spend the day rippin' round this new trail system, and the evening with a hard-earned private soak and comfy room at the Caliente Hot Springs Motel. Does it get better?
In The Lap of Luxury at Nevada's Oldest Settlement
David Walley's Resort + Genoa
Closest Civilization: Genoa
Found along the Lake Tahoe Loop Nevada Road Trip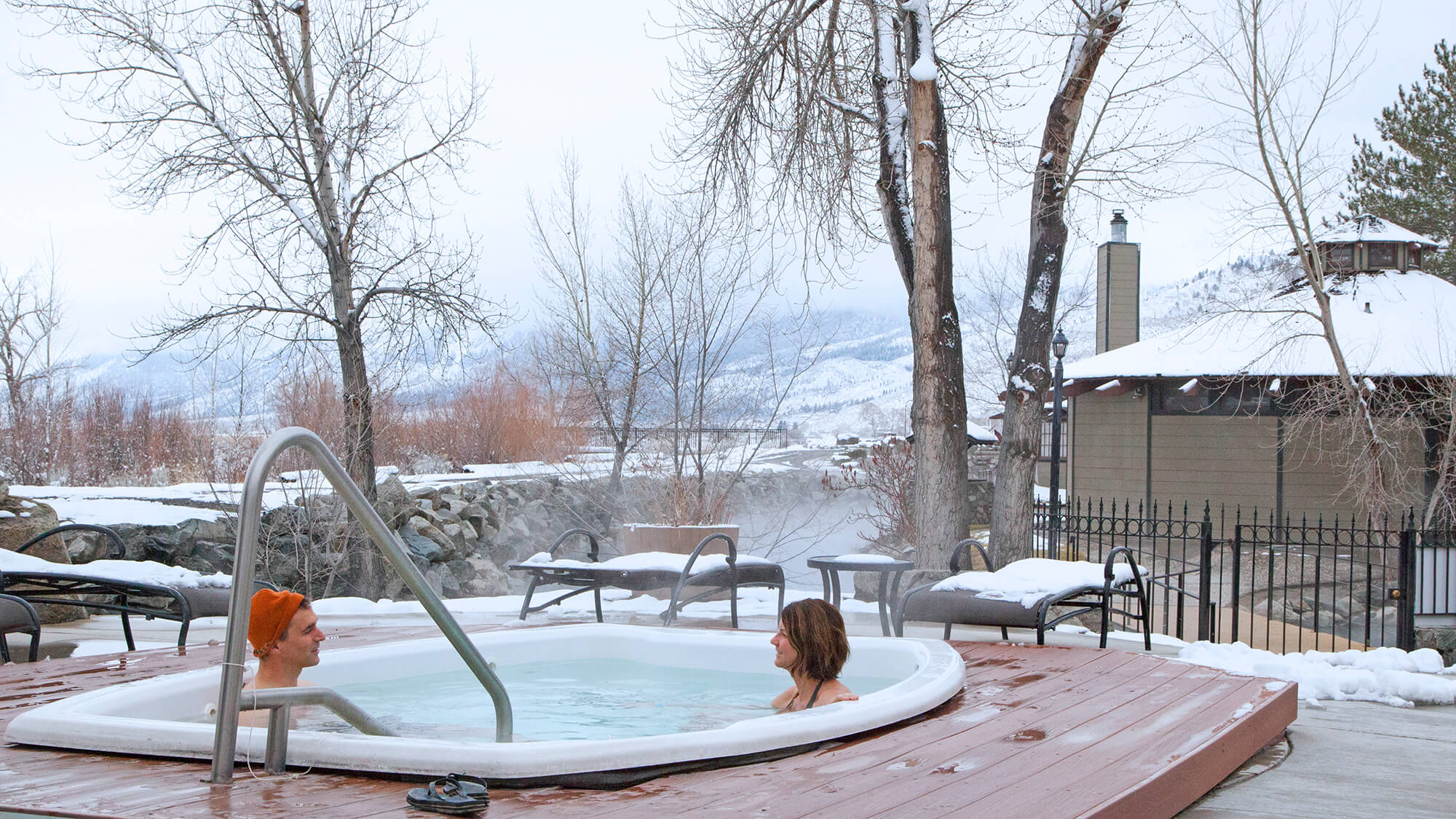 Wouldn't be caught dead in a natural-bottomed tub with a buncha damn hippies in off-grid Nevada? A visit to David Walley's Resort proves you really can have it all when it comes to this "adventure sport". Nestled in the foothills of Genoa—Nevada's Oldest Settlement—is one amazing property for those treat-yo-self types of bathers out there. You see, the property has just about as much fascinating history and tenure as Steamboat, and today, has managed to attract the luxury-seekers for more than 150 years now.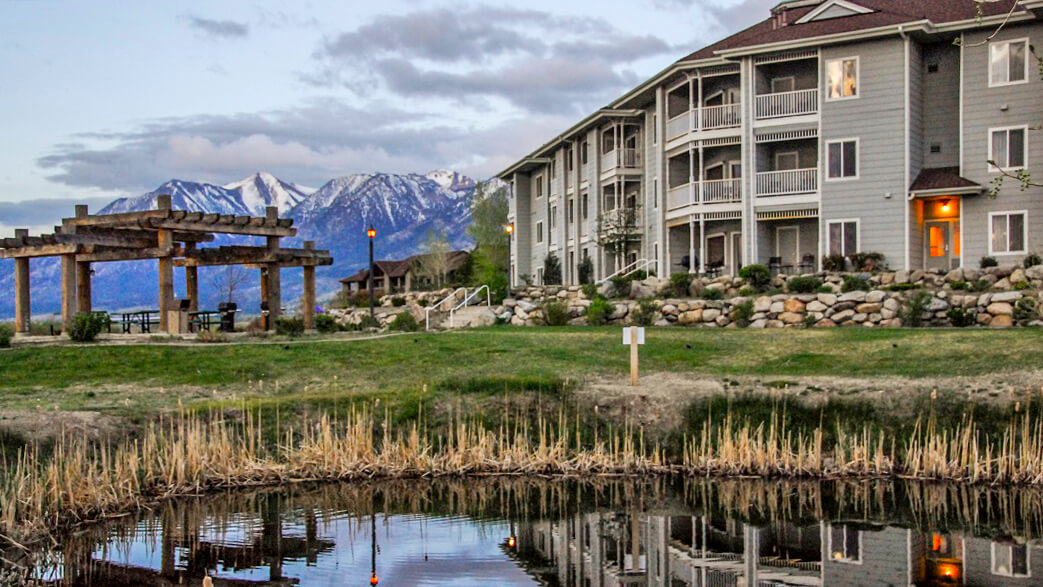 Check in for the day—or weekend, if you're honestly going to do this thing right—and indulge in what started as and continues to be the most opulent hot springs resort hotel around. It's fun to imagine Pony Express Riders—whose route ran right past this historic bath-house—the blue bloods embarking on regular stagecoach routes through the area, or celebs like Clark Gable and Carole Lombard taking a dip in these legendary waters. Today, you can bask in that very same glamour, except with your own private villa, upscale provisions, a positively posh soaking experience, and of course a relaxing respite in the same waters that have hailed the haughty since 1862.
Simmer Down, Pioneer Style
Soldier Meadows Hot Springs + High Rock Canyon
Closest Civilization: Gerlach
Found near the Burner Byway Nevada Road Trip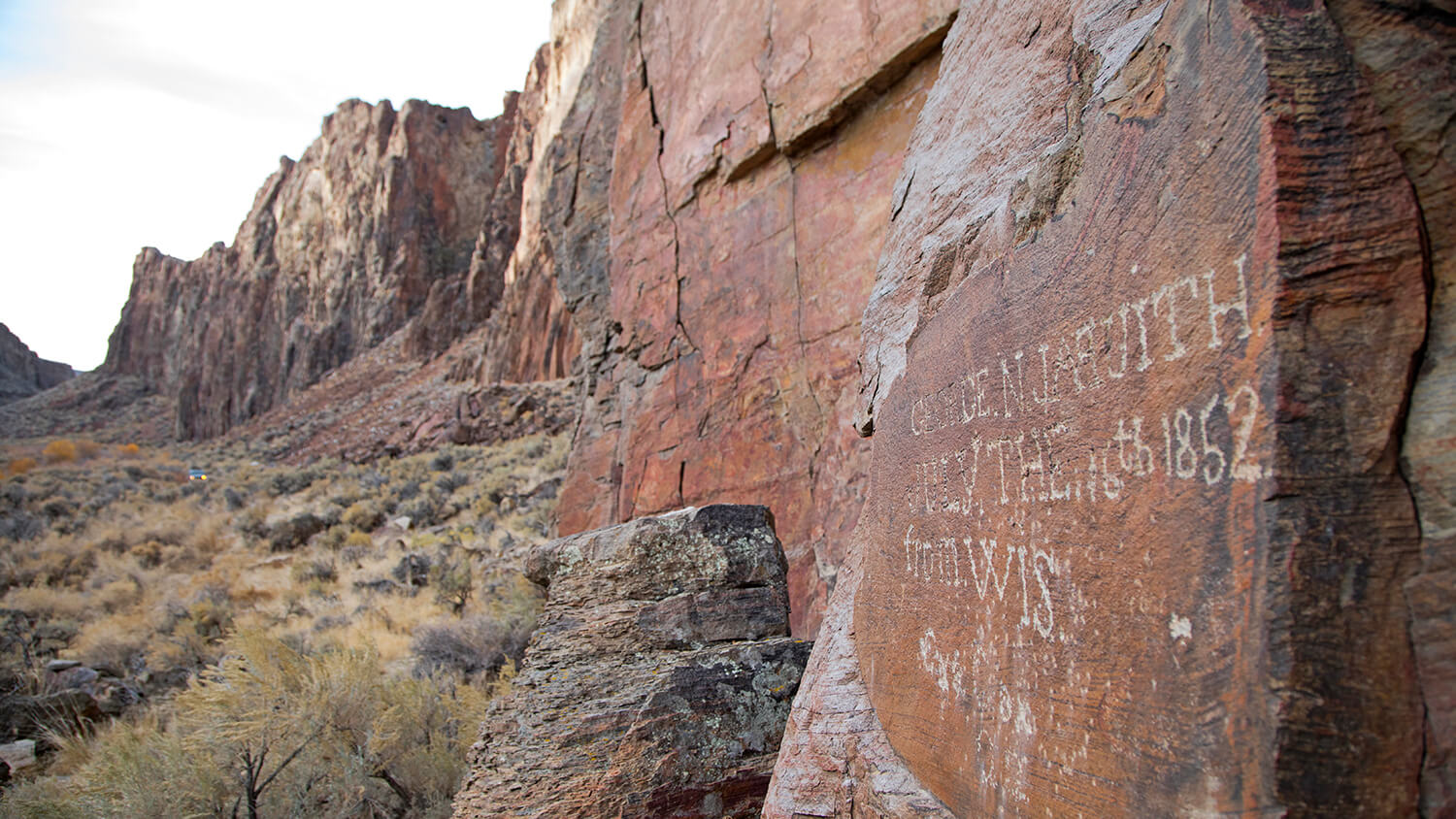 If you've had the pleasure of dropping the hammer across the Black Rock, we know what you're thinking—holy wow that was fun, but I sure am glad I'm not stuck out here on this dry lakebed for longer than a few hours or so. Welp, that's exactly what westward pioneers following the Applegate-Lassen Trail—an offshoot of the California Trail that ran through Idaho, Nevada, California and Oregon—endured, but for farrrrr longer. Weeks… maybe longer in the peak of summer. Imagine the sense of relief coursing through those veins after making it across one of Nevada's most barren landscapes in a freaking wagon… a place so difficult to thrive in, it's one of the very reasons Burning Man goes down out here each year.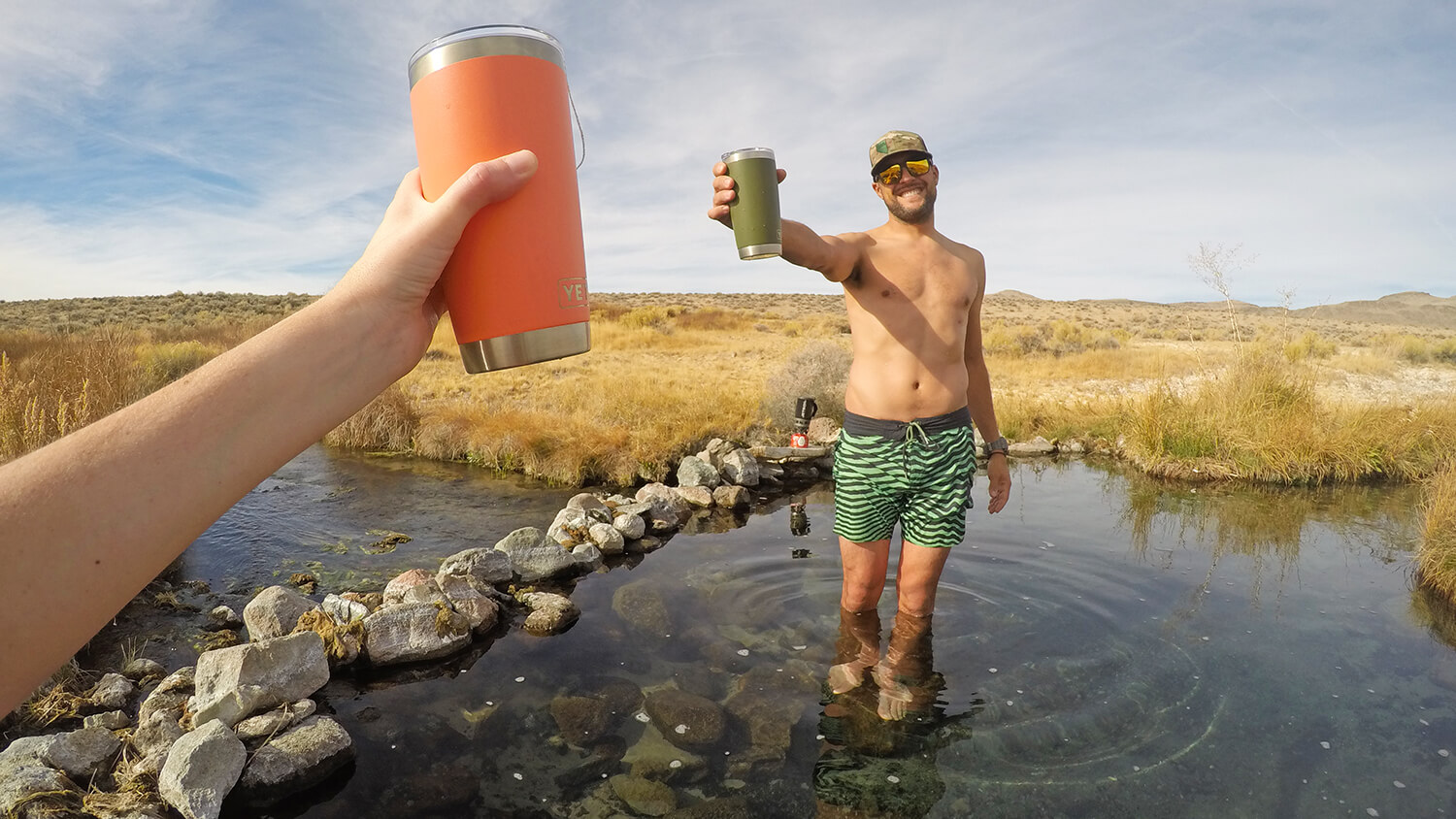 But, once they'd made it across the Black Rock, a convenient reward awaited: a river of hot springs, and dependable camping stopover called Soldier Meadows, baby. Today—this same impressive geothermal valley northwest of the Playa still exists, where a handful of pools have been dammed up for your modern-day soaking satisfaction. The best park? Keep an eye out for the placards that detail pioneer journal entires about their stopover here, and marvel at the fact you're soaking in actual history. Then follow their footsteps, still-visible wagon ruts, and Pioneer Graffiti through the endlessly stunning High Rock Canyon.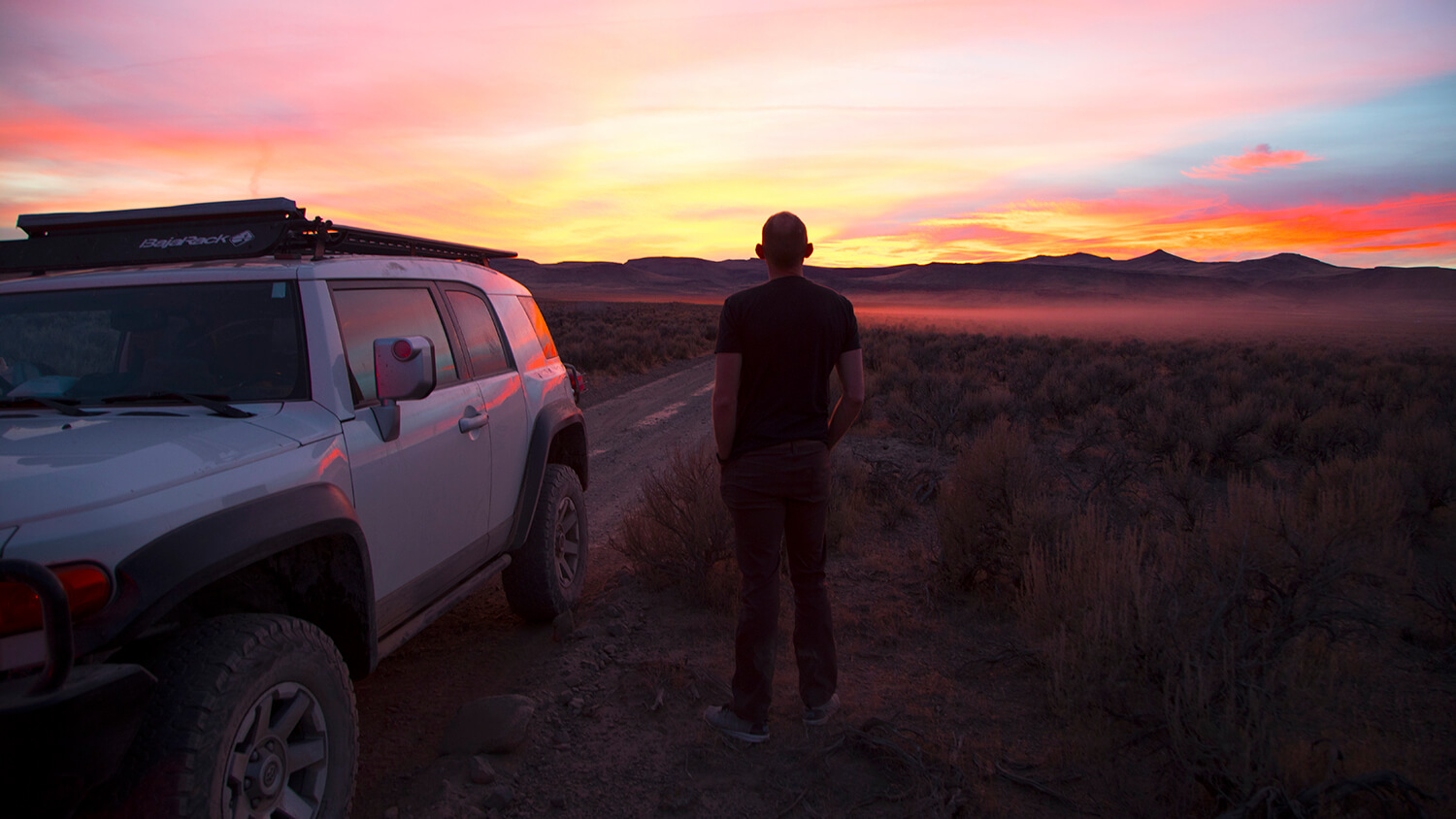 Gonna really go for it and head for High Rock? Glad to hear it—you'd be doing yourself a disservice if you get to this slice of Nevada and skip it. But word to the wise: this route requires a dependable, high-clearance 4WD vehicle with good tires. It's not uncommon to have several flats in one of the most remote corners of the state (and country). Travel prepared, and check the weather conditions ahead of time to make sure you don't end up like some of the less fortunate pioneers!
Striking Gold in Black Canyon
Gold Strike Hot Spring + Black Canyon Water Trail
Closest Civilization: Boulder City
Found along the Neon to Nature Nevada Road Trip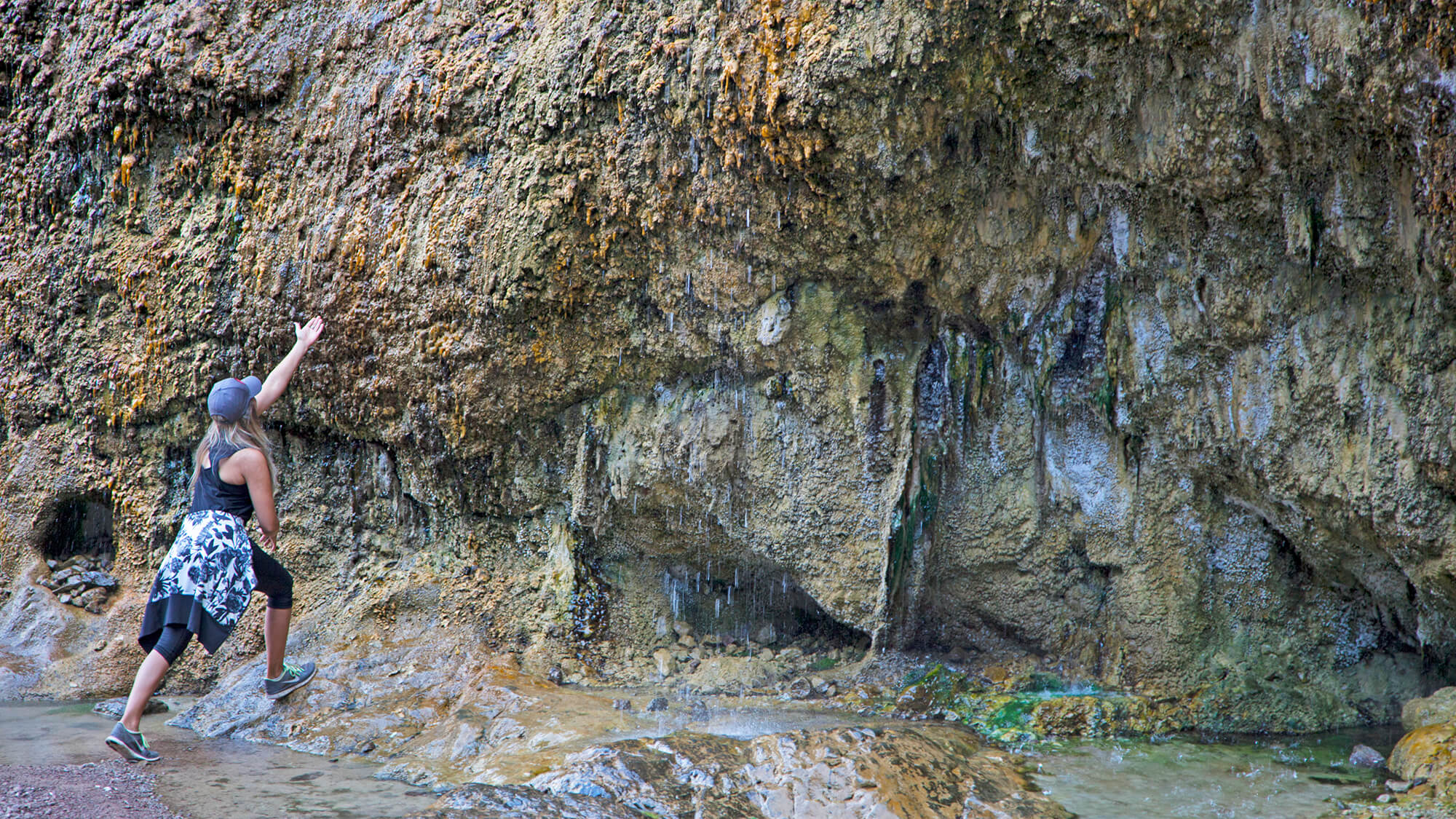 You know it's going to be good when your two options for accessing the spring are either bouldering through eight ropes over the span of several miles, or kayaking in, guys. It sounds like it's straight outta James Bond, especially since it's right at the base of Hoover Dam, but you can bet this place is real, and the absolute best no matter how you choose to adventure in. The winter months are best to visit Gold Strike Hot Springs, just beyond Boulder City. And whether you decide to swing in Tarzan-style through the canyon hike, or rent from Black Canyon River Adventures for a guided, or paddle-your-own-way excursion, this is one every Nevada spring-o-phile has gotta tick off the list.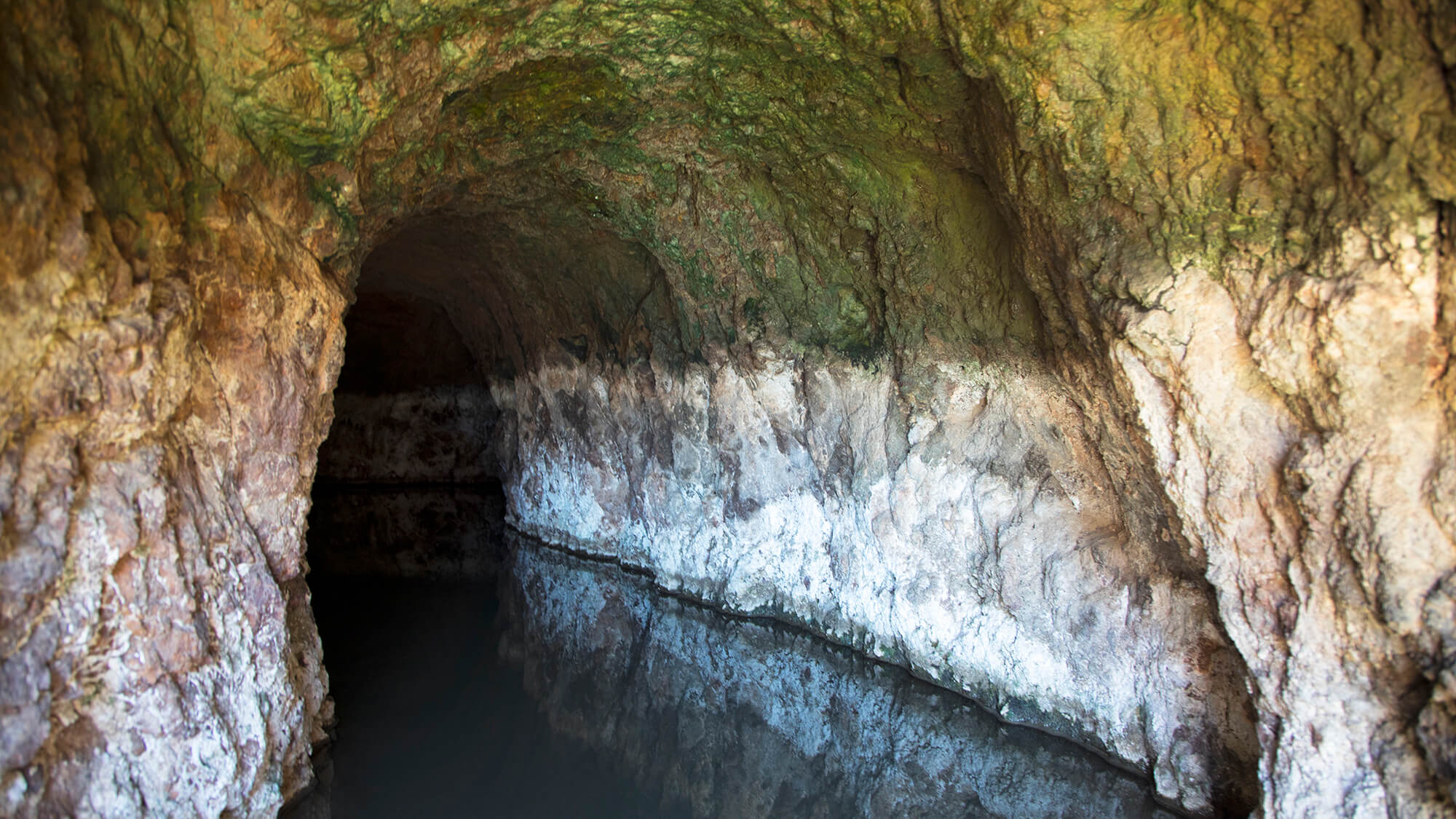 If you opt for the river adventure, the views of Hoover Dam are a face-melter, plus river access means you can also check out the Sauna Cave, a few other springs along the Arizona side, and a place called Emerald Cave, which really does live up to its name. All together, this is one adventure sure to FOMO-fy your feeds in a matter of hours.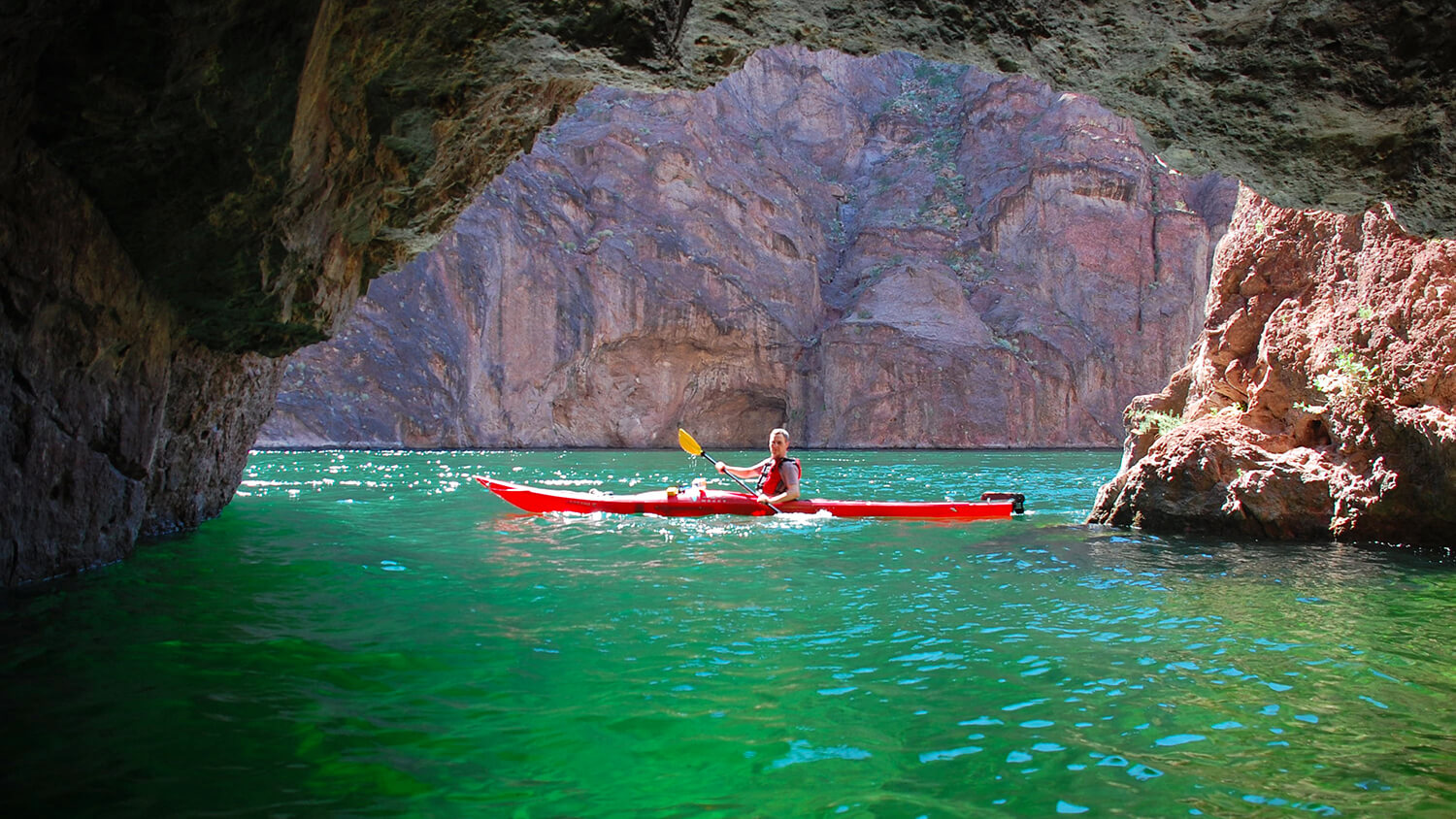 Hammer It Home With A Soak And Wicked Shifty
Carson Hot Springs + Shoe Tree Brewing Company and Sassafras Eclectic Food Joint
Closest Civilization: Carson City
Found along the Lake Tahoe Loop Nevada Road Trip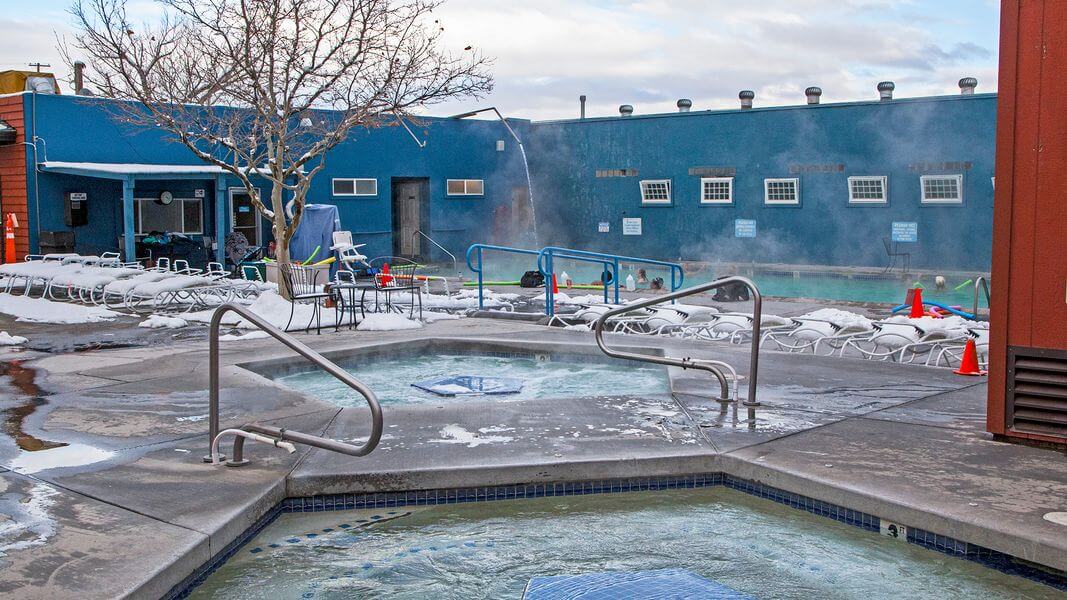 Beer and hot springs…mmmmm. On the outskirts of Nevada's Capital City, you better believe Carson Hot Springs has tons to rave about, and the combo of deliciously pure mineral water followed by award-winning microbrew can't be topped. The spring itself has been around for eons, but the addition of the newcomes at Shoe Tree Brewing Comapny, which sprang to live a few years back, delivers a combo that's hard to replicate anywhere else. Take your pick from an actual swimming pool, three smaller hot tubs filled with hot spring water, rooms to snag a private soak, or the mightiness of "The Hammer"—a spout of hot spring water that dumps into the pool, and sure to pound out any tension you have have on your neck and shoulders.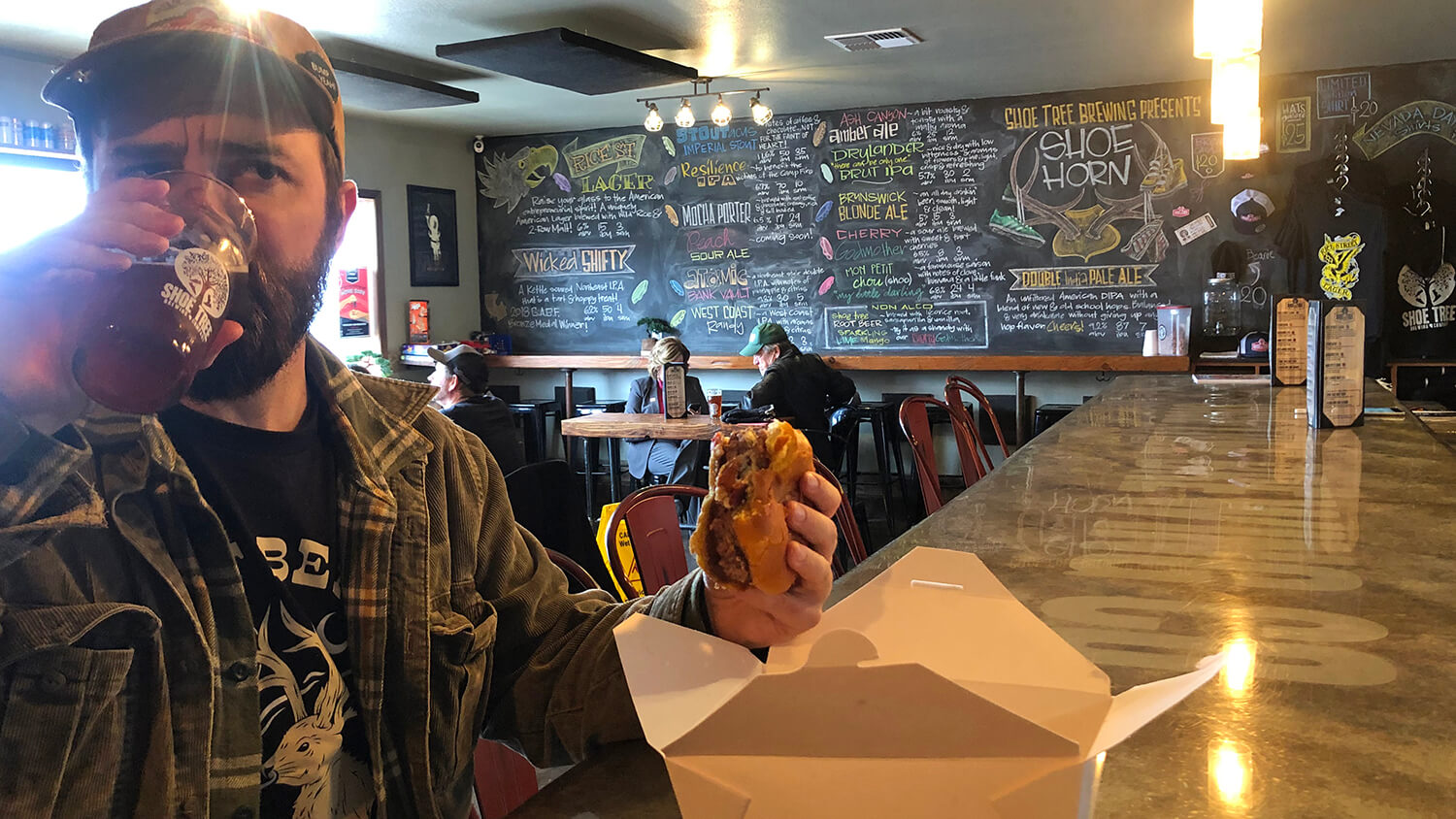 Want to crank up that whole unwinding effort from amazing to spectacular? Go for the gold(en ale) with a little mission we like to call "The Triathlon"—pairing your hot pool party with a visit to Shoe Tree Brewing Company and Sassafras Eclectic Food Joint, which share the property with the resort, making a visit to both unavoidable and absolutely appropriate for this hot springing junket. Snag a Wicked Shifty, Cherry Godmother, or even a Shoe Tree Rootbeer on this all-ages excursion and say a prayer of gratitude for this mighty fine triple-pairing from the spring gods that be. #NVHotSprings
Get Inspired
Related Stories