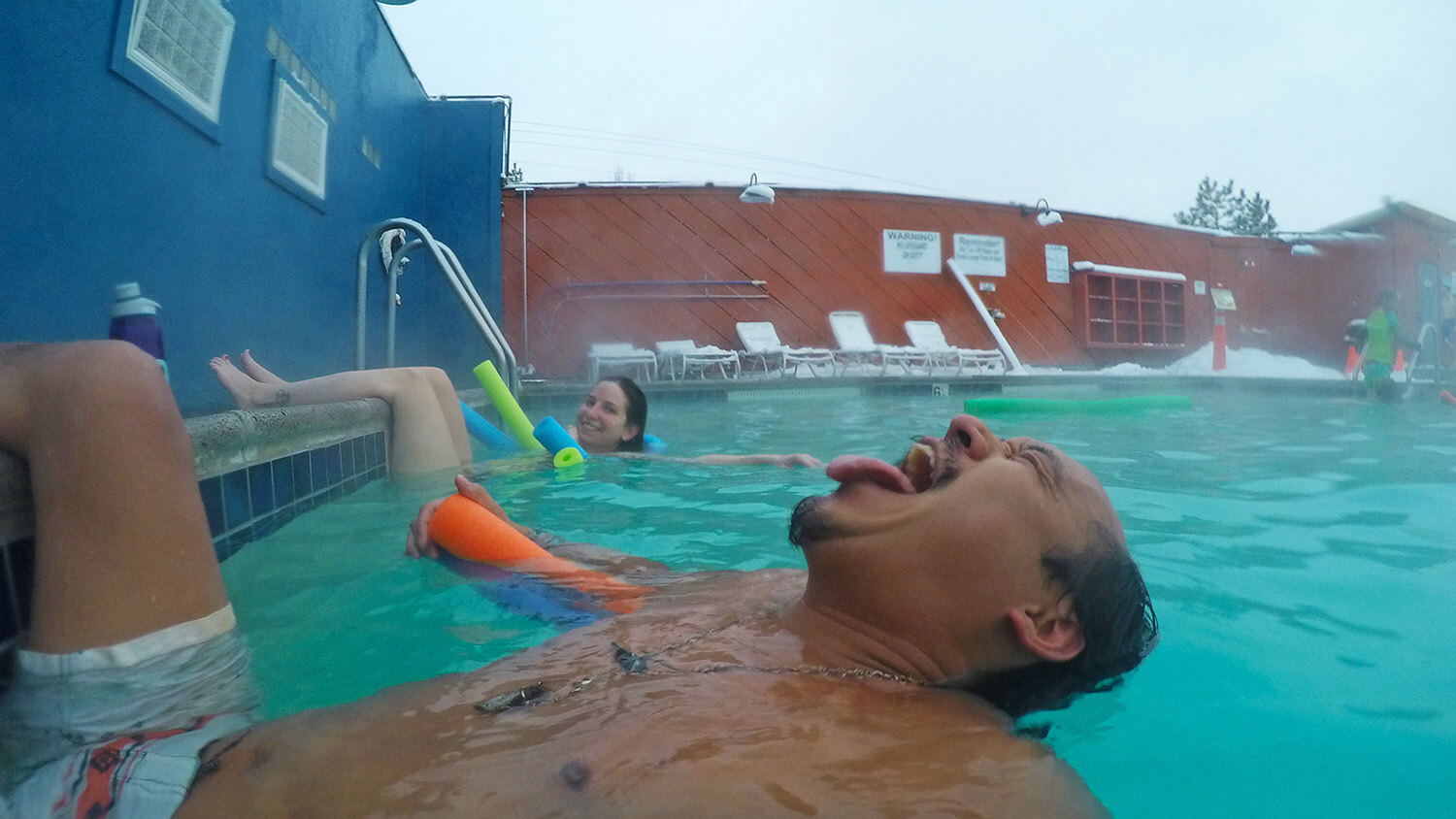 4 Nevada Hot Spring Day Trips That Clearly Hold Water
Nevada hot springers know that, out here, "swimsuit season" simply means "every season." As well as that centering an action-packed day around a solid soak immediately takes things from memorable to unforgettable. The aquatic apex of adventure.
With so many hot springs around Nevada—more than any other state—each one boasting its own unique radius of side-trips and only-in-Nevada experiences, it's easy to turn a soak sesh mission into a full day trip (or more) filled with outdoor activities, killer food and drinks, hands-on history, and cozy places to crash.
Read on for our favorite ways to turn an already satisfying spring indulgence into a bonafide super soak. #NVHotSprings
---
Carson Hot Springs
NORTHERN, CENTRAL OR SOUTHERN NV? Northwestern
CLOSEST TOWN: Carson City, Nevada's Capital City
SOAK THIS WAY: Pay for your day rate to soak in the public pool-style style hot springs—it's good for the whole day, so you can jump in and out of that pool, swinging through Sassafras Eclectic Food Joint and Shoe Tree for all the snack-then-beer, beer-then-snack, or hot-water-then-beer combos you can dream of.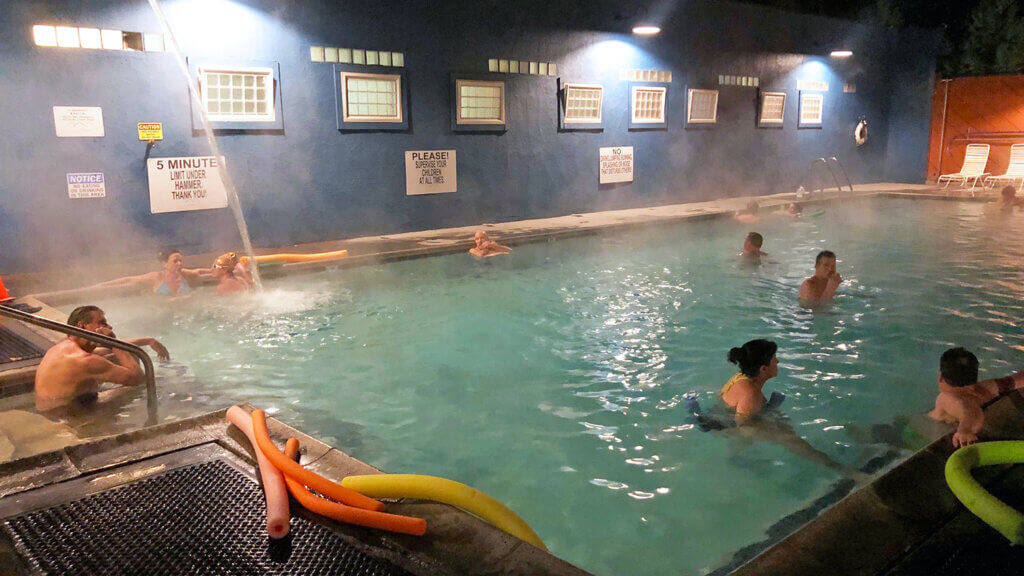 BEST PLACE TO GRAB A BITE: Maybe the best part about swinging through Carson Hot Springs is that it's part of what many Carsonites have dubbed THE TRIATHLON. Yep, it sounds serious 'cause it is—seriously relaxing, that is—with more than one way to grab onto all three delightful experiences found at the exact same spot. Sassafras Eclectic Food Joint is so close to Carson Hot Springs that the buildings are practically touching—and Shoe Tree Brewing Co. is right next door, too. Snag a day pass to the springs so you can soak, then savor, then sip… repeat.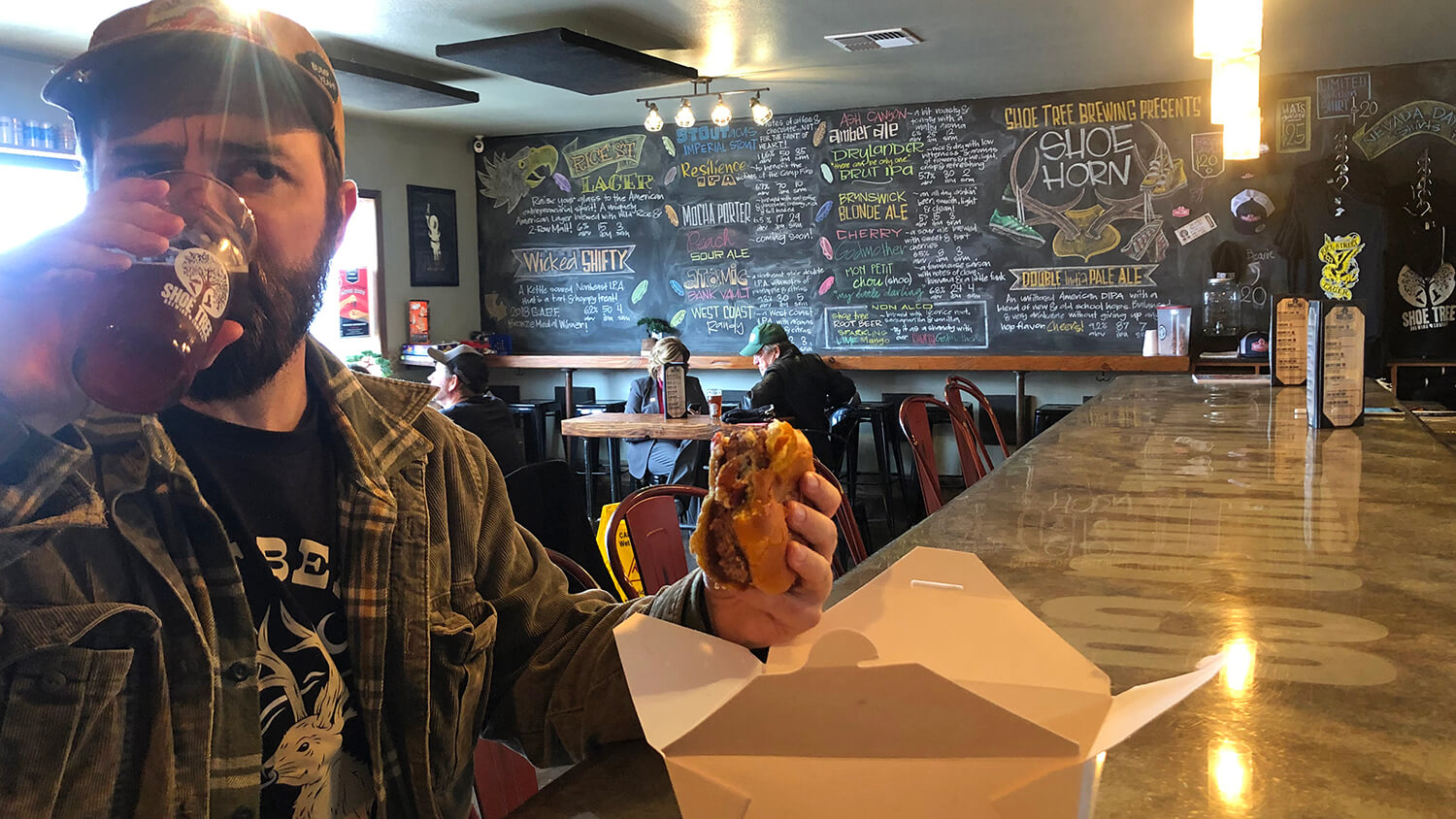 A few minutes away, Downtown Carson is totally teeming with options sure to please any palette any time of day. For breakfast, try Cracker Box or Squeeze Inn; quicker bites and tasty perk-ups await you caffiends at Comma Coffee and Old Word Coffee Lab. Lunch and dinner options are a-plenty, depending on what you're in the mood for—try The Basil for Thai, L.A. Bakery for tons of awesome soups, salads, sandwiches and of course baked goods of all kinds that cater to specific dietary needs, Cucina Lupo for Italian, or The Union for elevated, locally-sourced pub food and craft beers.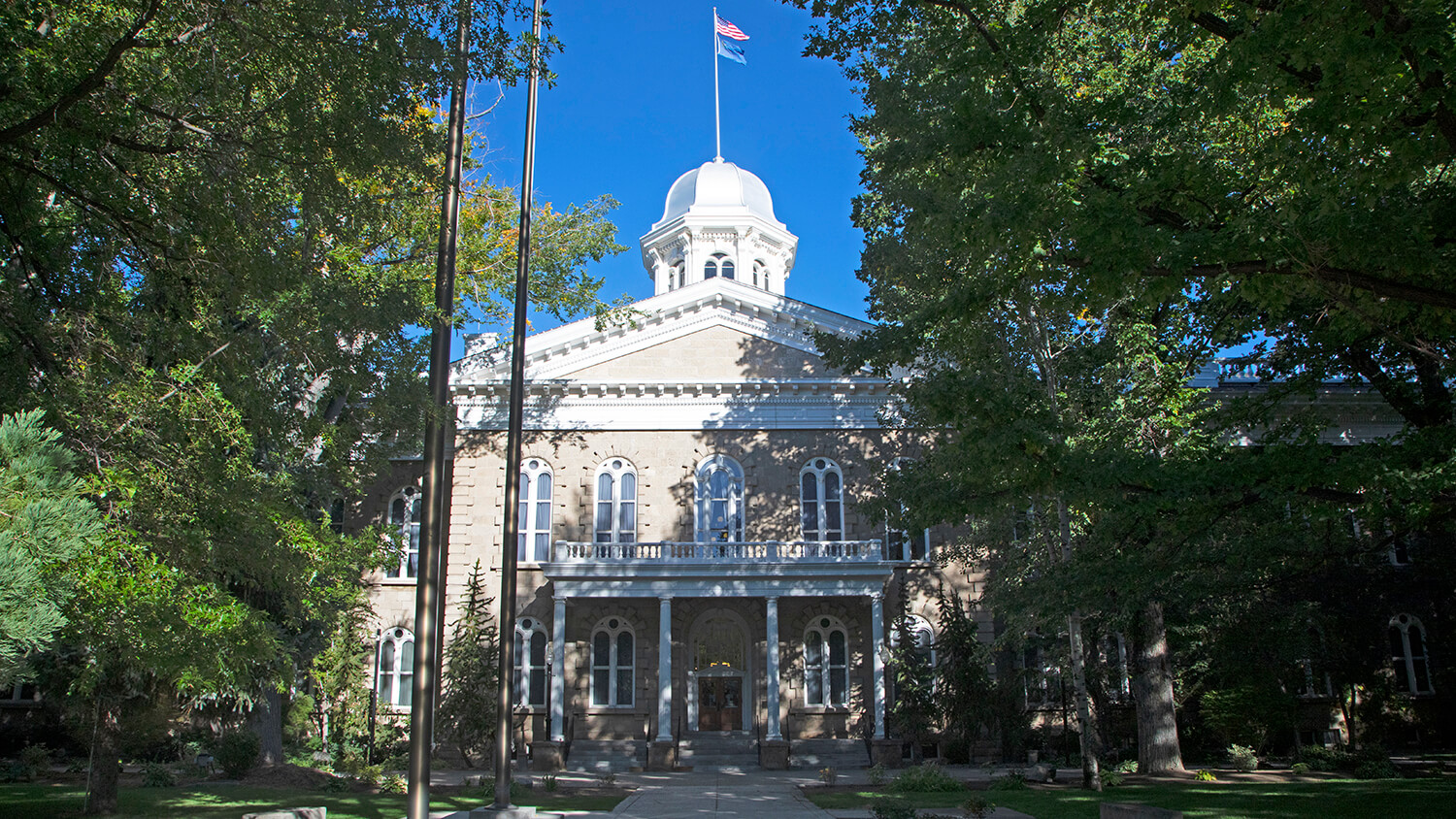 GET OUTSIDE: Perched at the base of Lake Tahoe along the eastern Sierra, means outdoor opps abound in this neck of Nevada. Great fishing, mountain biking and hiking are a matter of minutes from downtown Carson, and places like Kings Canyon seems to have it all. Bring your mountain bike or hiking shoes and hit a trail that meanders through gorgeous alpine scenery complete with waterfalls, incredible vistas, and wildlife. And your swimsuit, because the capital is less than 25 miles from Tahoe's stunning beaches.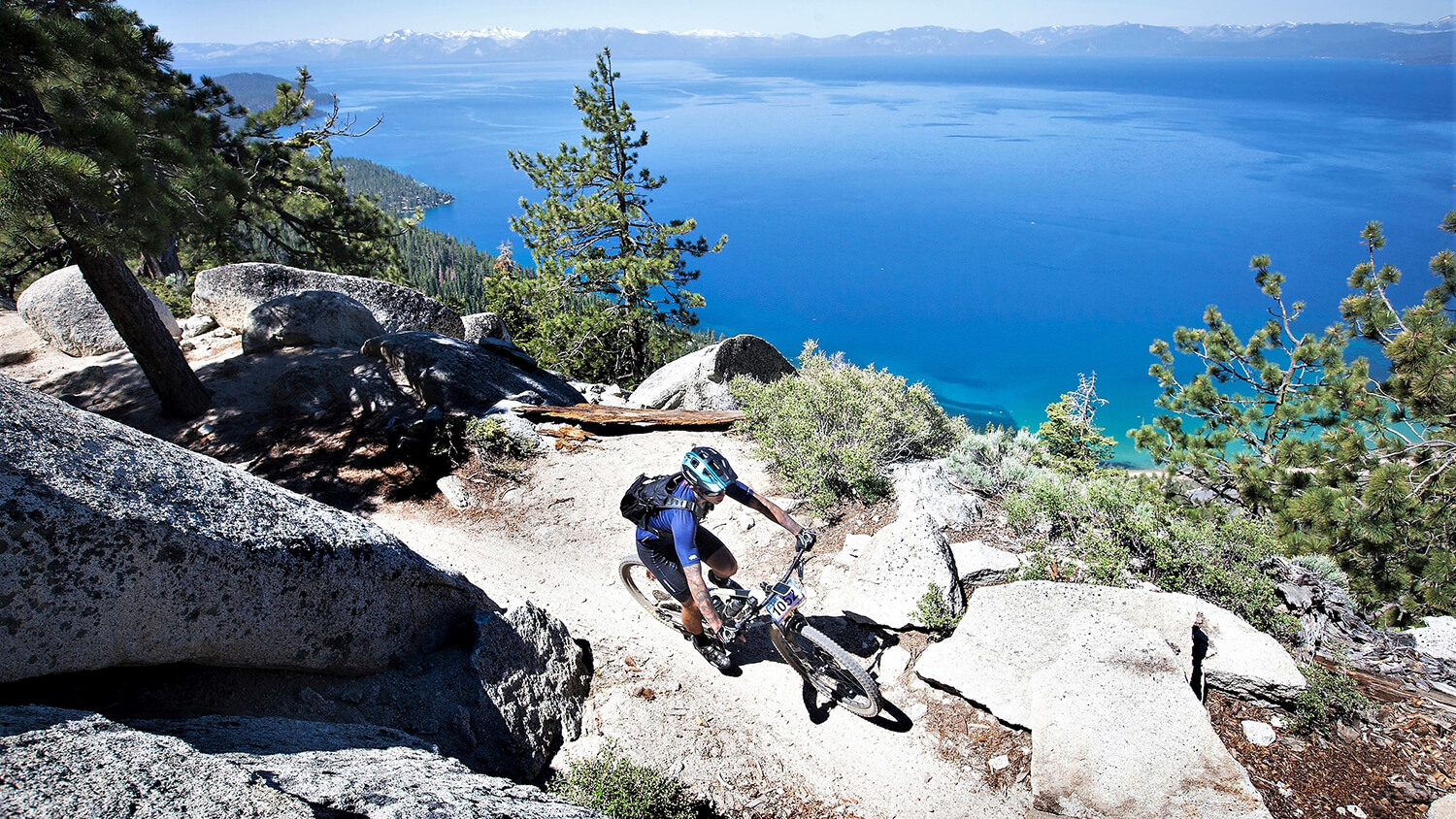 LEARN A THING OR TWO: History hound? You're in luck—Carson is exploding with pretty incredible history and heritage that tells the story of the Silver State. You can't go wrong with a visit to a historic brewery turned arts center, a mint turned state museum, or the always impressive West Side Historic District—a neighborhood of historic businesses and homes of people like Samuel Clemens and his brother that have been around since before Nevada was well, Nevada.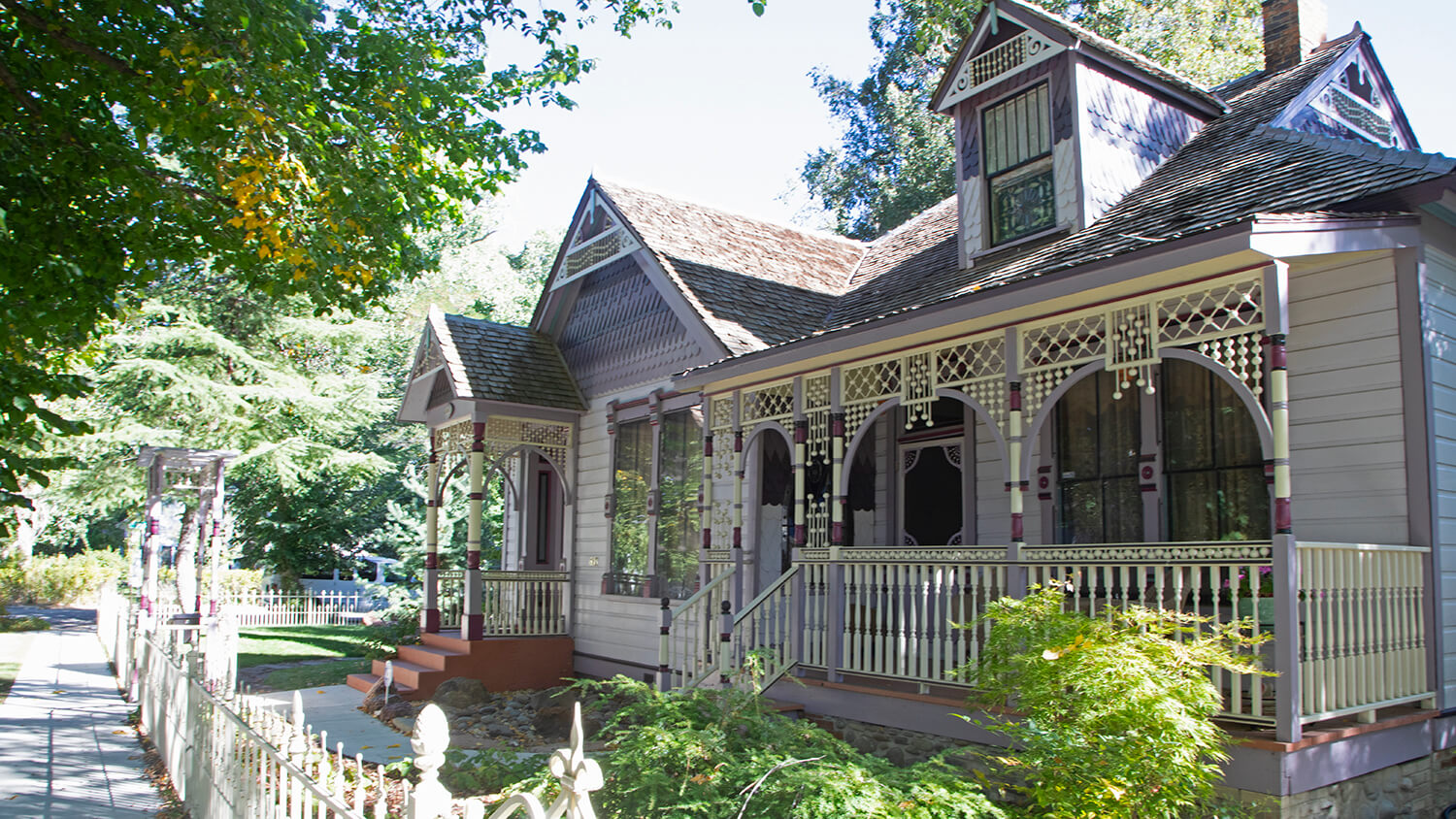 BEST TIME OF YEAR TO SWING THROUGH: Is there anything better than knowing you're within the confines of a safe access road during a serious snowstorm? (Not always possible out in the backcountry…) Winter is always optimal to hit hot springs, and particularly satisfying with such a large, open soaking pool. But, Carson Hot Springs' season pass makes soaking any time of year worth the haul.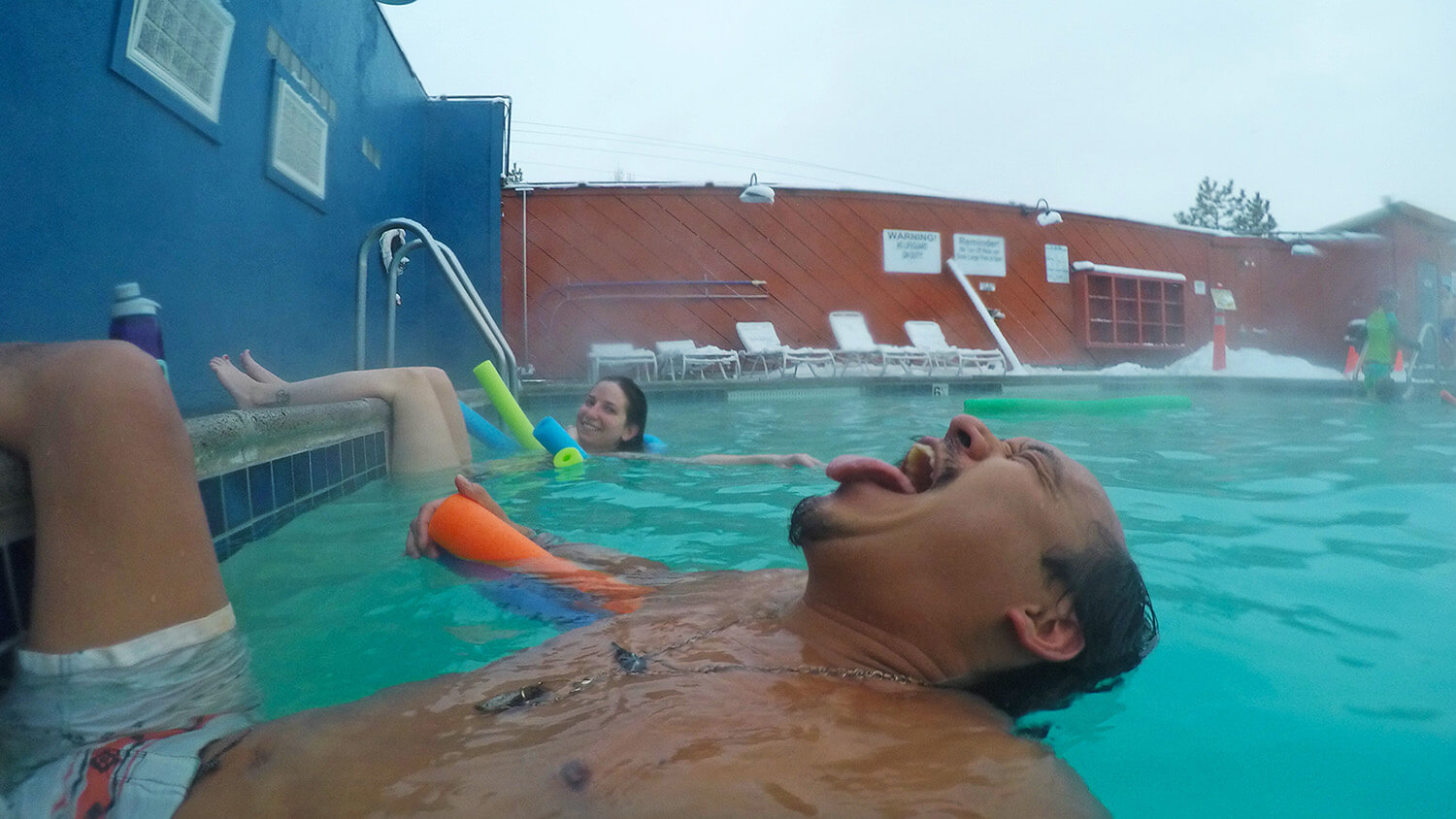 ---
David Walley's Resort
NORTHERN, CENTRAL OR SOUTHERN NV? Northwestern, in the heart of Carson Valley.
CLOSEST TOWN: Genoa—Nevada's oldest town, dating all the way back to 1851.
SOAK THIS WAY: "Resort" can be interpreted in a variety of ways—and David Walley's really lives up to the bougie-er version, in all the right ways. Snag a studio, villa, or deluxe cottage at David Walley's Resort, and these mineral-loaded hot springs pools are yours. Do your best backstroke in the large, heated pool, then tub-hop between five separate mineral spas with temps ranging from 98℉-104℉.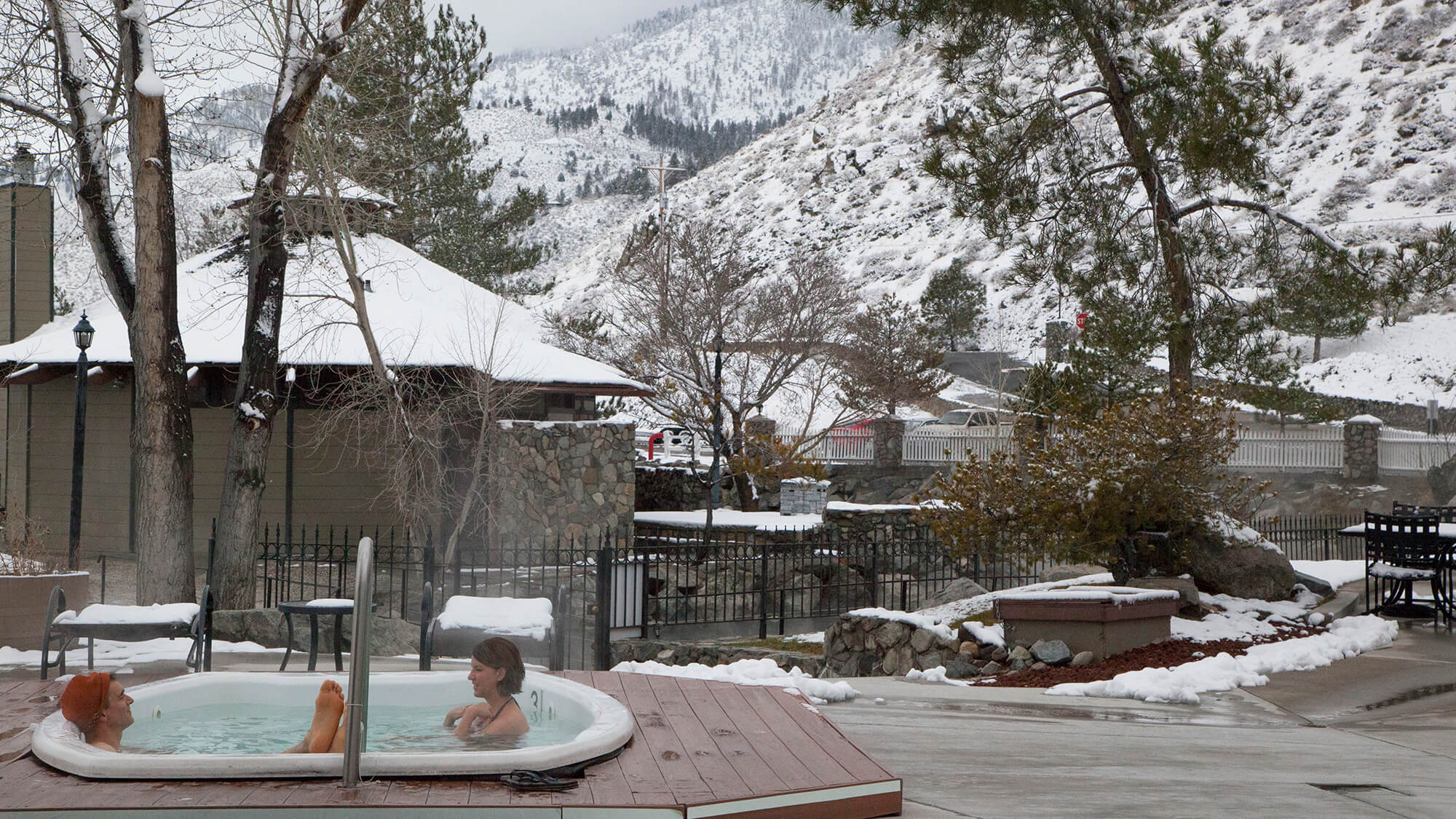 BEST PLACE TO GRAB A BITE: Wow, there's a lot going on in this gorgeous little valley, tucked in the foothills beneath Lake Tahoe along the Eastern Sierra. If you can, try and settle into Genoa as a home base—'cause yeah. As the oldest settlement in Nevada, the charm is on full blast, with an array of small businesses, both original to or gracefully accenting this wildly historic town. The oldest "thirst parlor" in Nevada—The Genoa Bar & Saloon—is a must-see for obvious reasons. They don't offer anything beyond liquid calories, but you can order tasty panini from the Genoa Station Bar & Grill across the street and enjoy with your bloody mary, saloon side.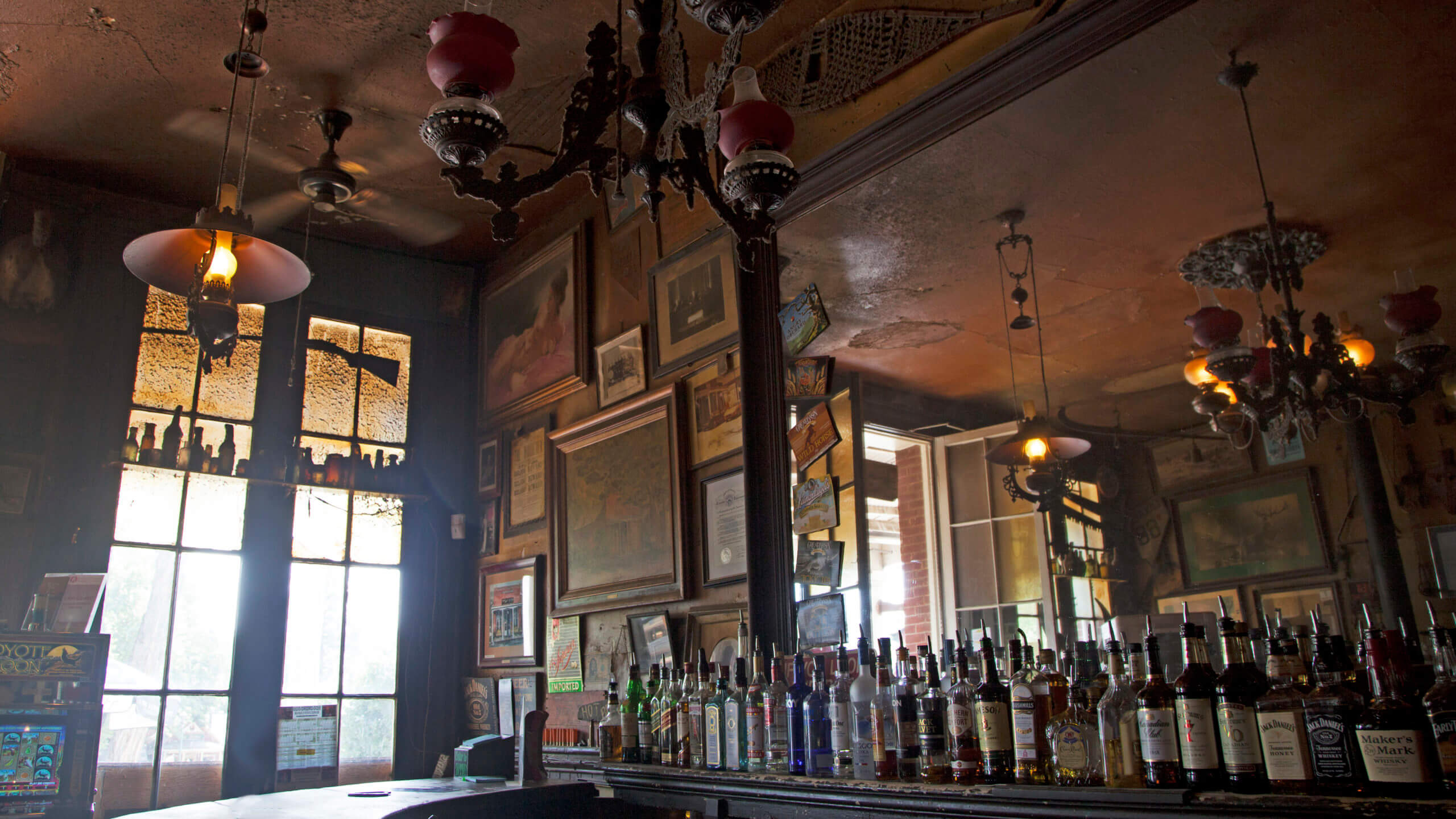 Each and every place that lines Genoa's historic streets has a story to tell, and The Pink House is no exception. Here, get your hands on elaborate cheese and charcuterie boards, sandwiches, salads, beer, wine and specialty coffee. Venture beyond to nearby Minden for always-tasty local faves at Minden Meat & Deli, get to know one of the state's two (out of the nation's mere three) "grain-to-glass" estate distillery operations at Bently Heritage Estate Distillery, or embrace another thread of Nevada history that stretches statewide with a family-style Basque dinner at JT Basque Bar & Dining Room in Gardnerville.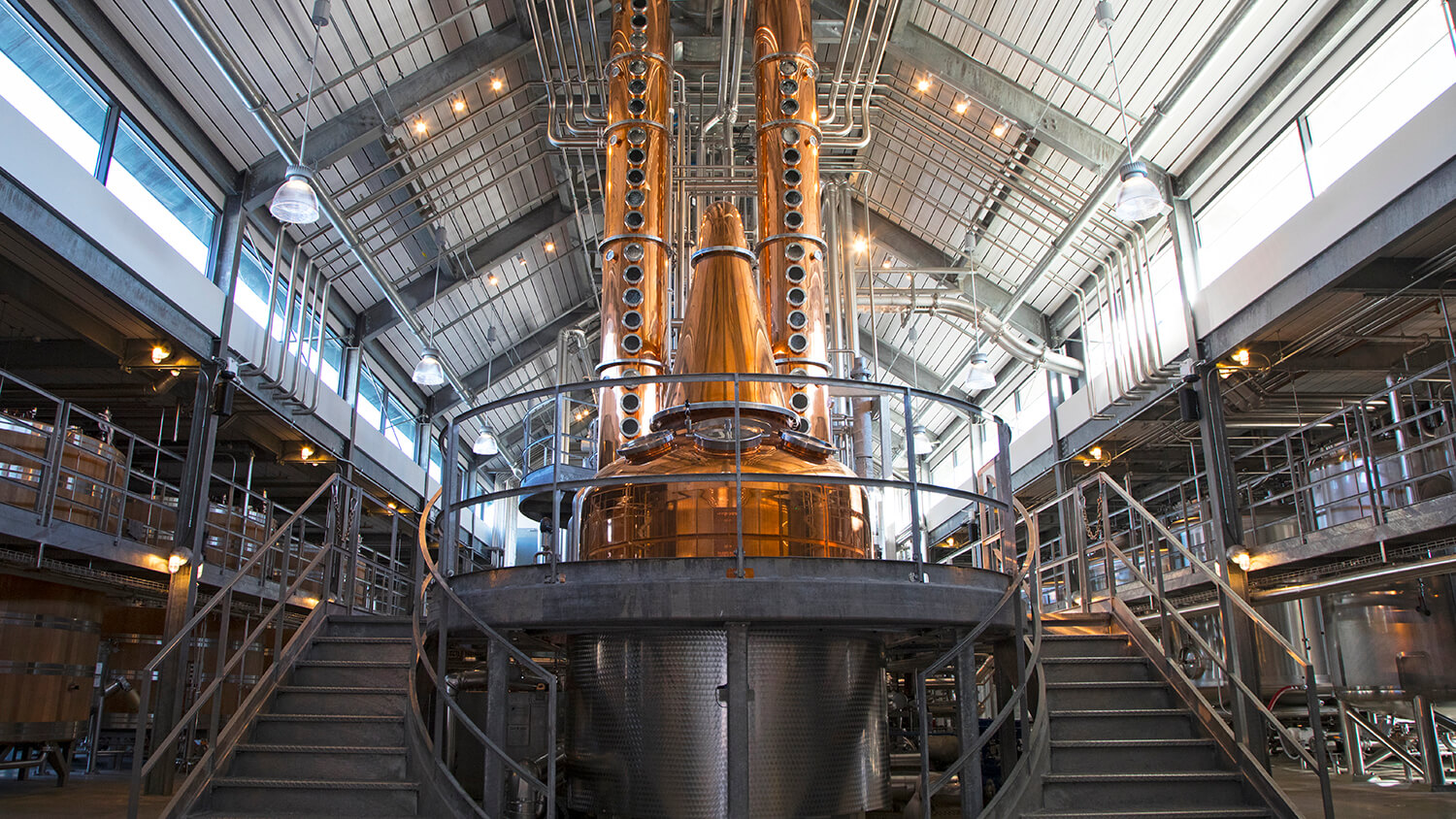 GET OUTSIDE: You're 25 minutes to Tahoe, so you'd better believe there is a whole spectrum of outdoor adventure waiting to be embraced. Genoa, Minden, Gardnerville & Topaz Lake—which create Carson Valley—are stacked with tons of trails perfect for leisurely strolls or mountain biking throughout the Genoa Trail System, and of course you're in perfect proximity to access everything waiting for you up in South Lake Tahoe—tons of skiing, boating, and stand up paddleboarding.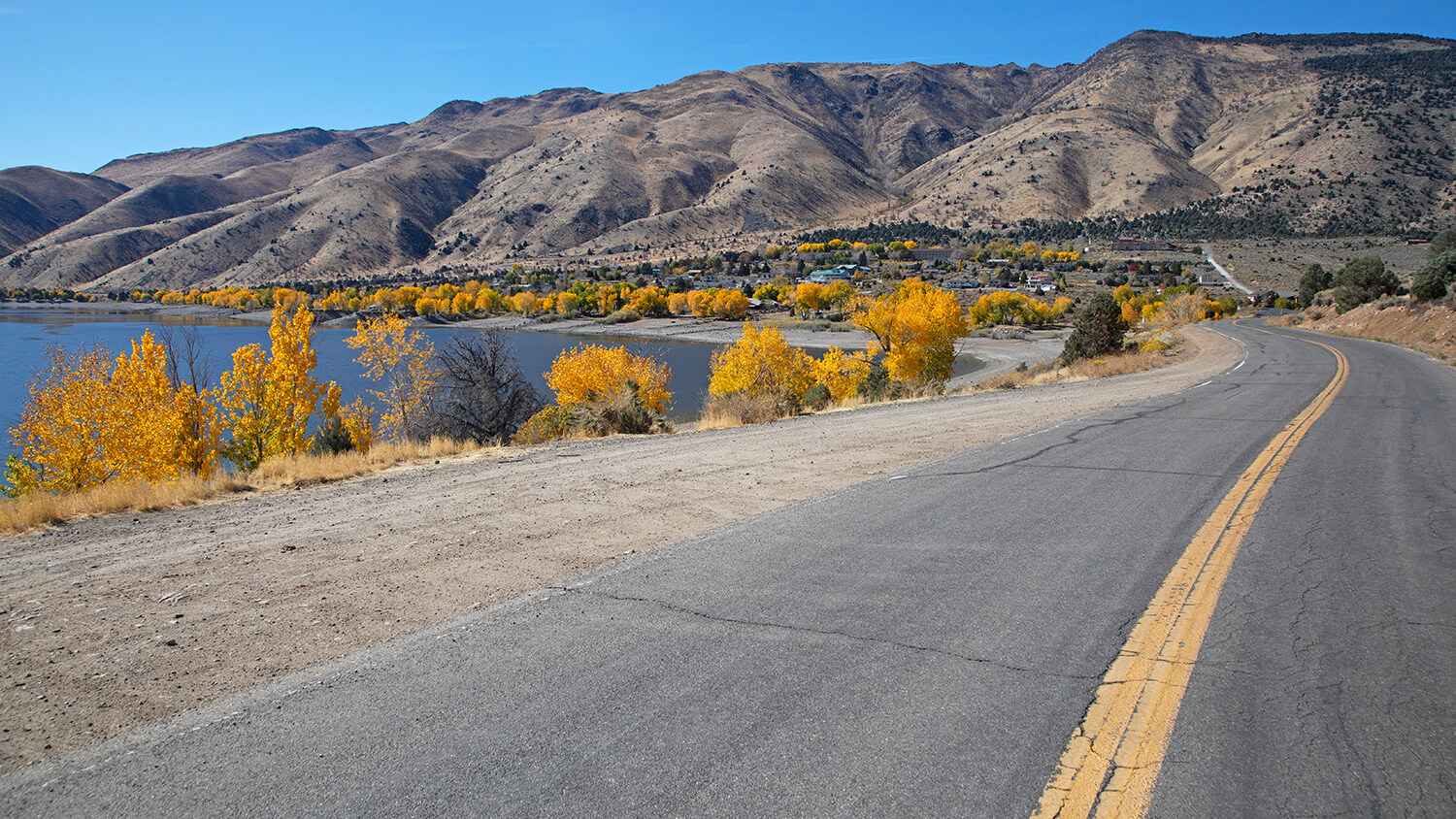 Head south on 395 for the all-to-yourself crystal-clear high desert waters of Topaz Lake, or grab onto a thread of adventure that makes this region special: GLIDING. Schedule a personalized wildlife photography tour with local legend JT Humphrey for an unforgettable afternoon tracking and photographing wild horses, bobcats, and eagles that flock to this valley each year.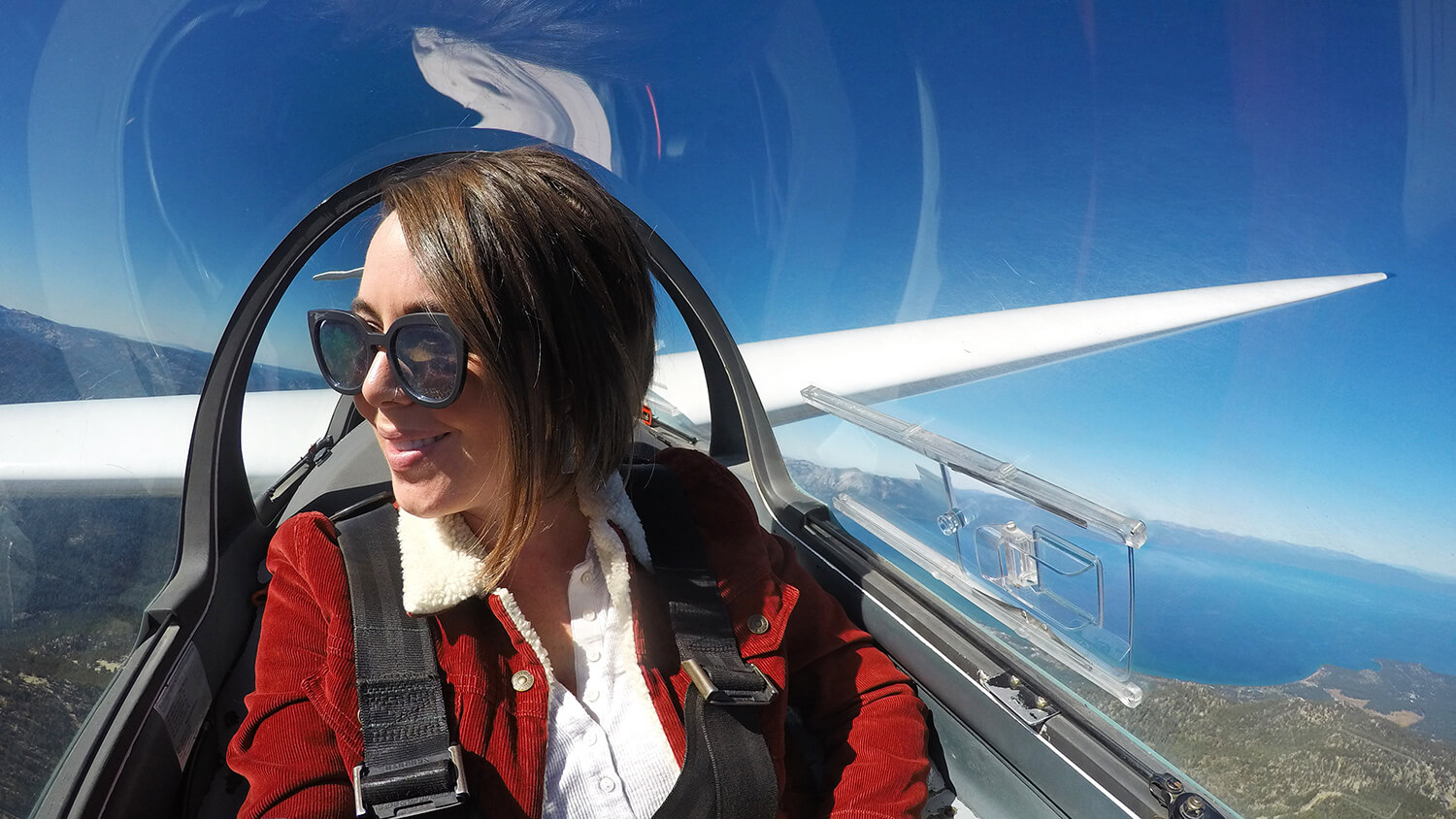 LEARN A THING OR TWO: Springing to life as the breadbasket for booming silver mines in Virginia City, you could say the area's got some history. Learn about the Mormon Fort that started Genoa and Carson Valley, and swing through the Genoa Courthouse Museum (open seasonally during summers) to get the lowdown on Legendary Nevadans like Snowshoe Thompson.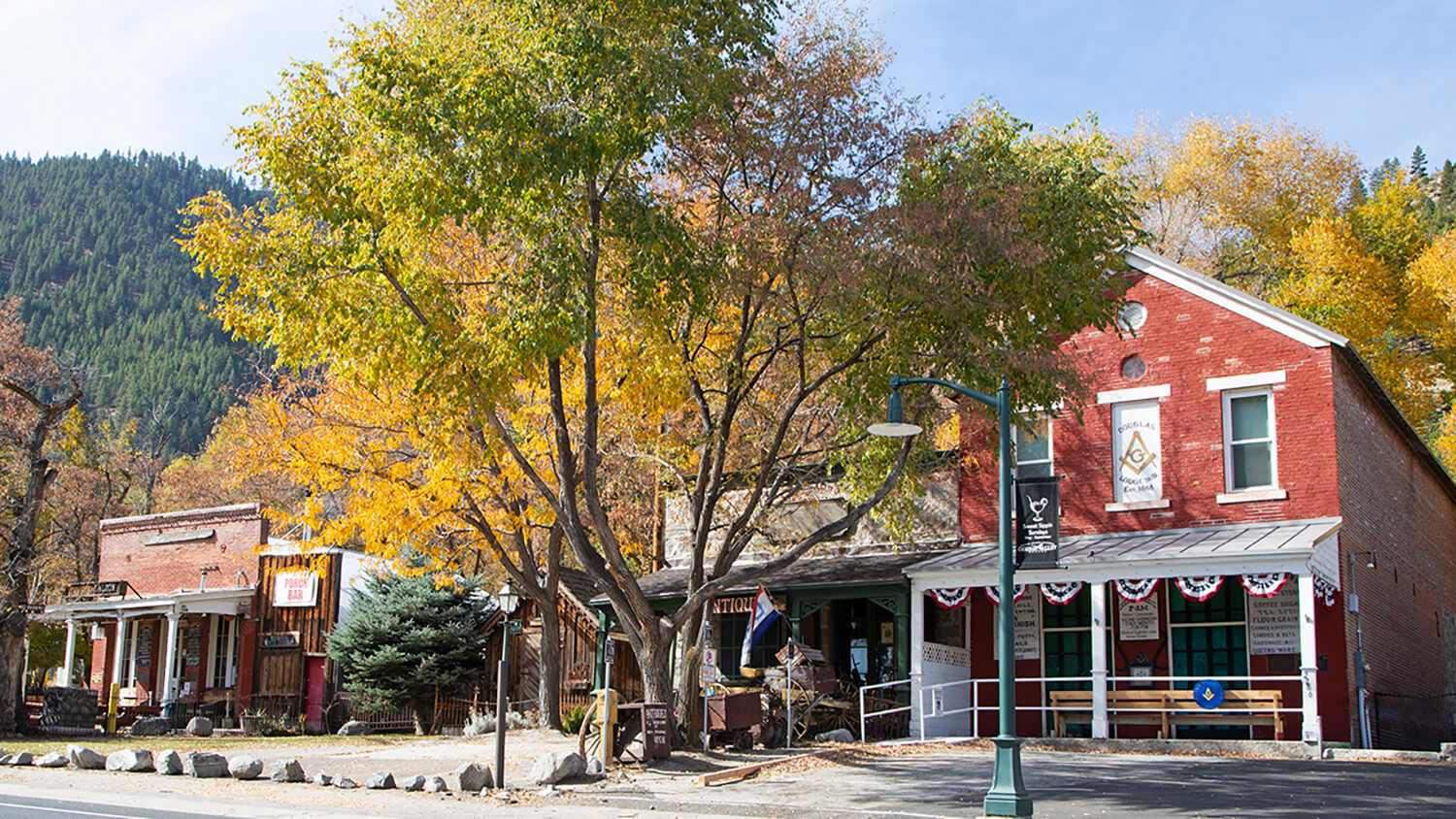 BEST TIME OF YEAR TO SWING THROUGH: Summertime in the high deserts of Nevada drops to a satisfying mid 60s and 70s, making an evening soak under the peaks and stars pretty unforgettable. All trails and museums are open during the summer months, and posting up on the porch of that Genoa Bar with a cold one will be a memory you won't soon forget—we promise.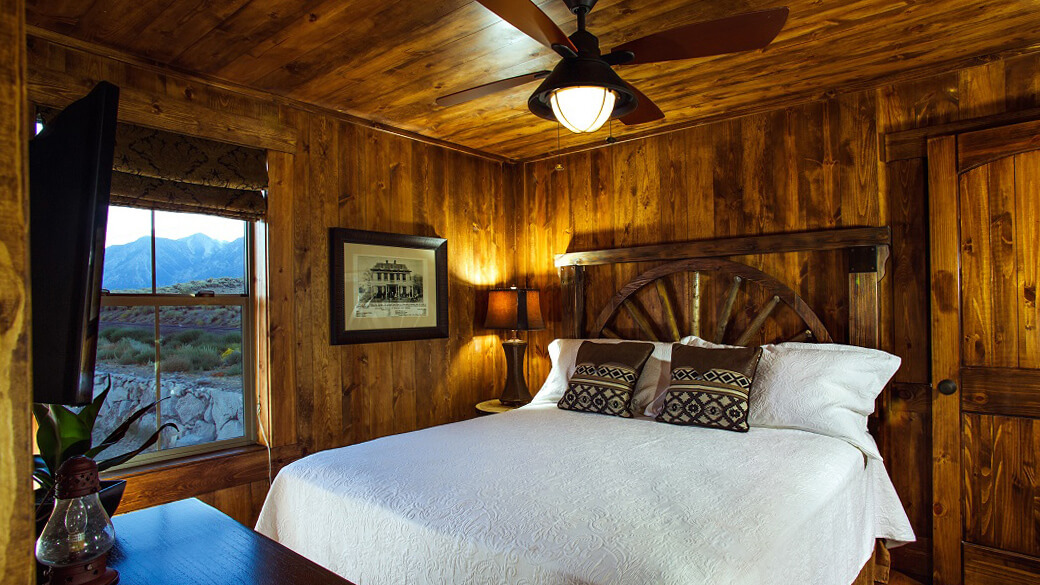 ---
Steamboat Hot Springs
NORTHERN, CENTRAL OR SOUTHERN NV? Northwestern
CLOSEST TOWN: In the south end of town in Reno—with equal travel time to downtown Reno, or Virginia City.
SOAK THIS WAY: Samuel Clemens became Mark Twain while living in Virginia City, writing for the Territorial Enterprise. But, adapting this moniker wasn't the only thing he was responsible for naming around this part of Nevada—if you can believe it, he is the one who came up with naming Steamboat Hot Springs after comparing the geothermal groans to the sound of an actual steamboat. Twain, and his high profile buddies who frequented the springs during the 1860s knew there was something in the water here—which proves true when soaking here today.
This place focuses heavily on wellness and rejuvenation, so plan for plenty of time here with their robust lineup of massages, Ayurvedic medicine, essential oils and Sonatherapy—a perfect way to relax at the end of a great day of exploring Virginia City.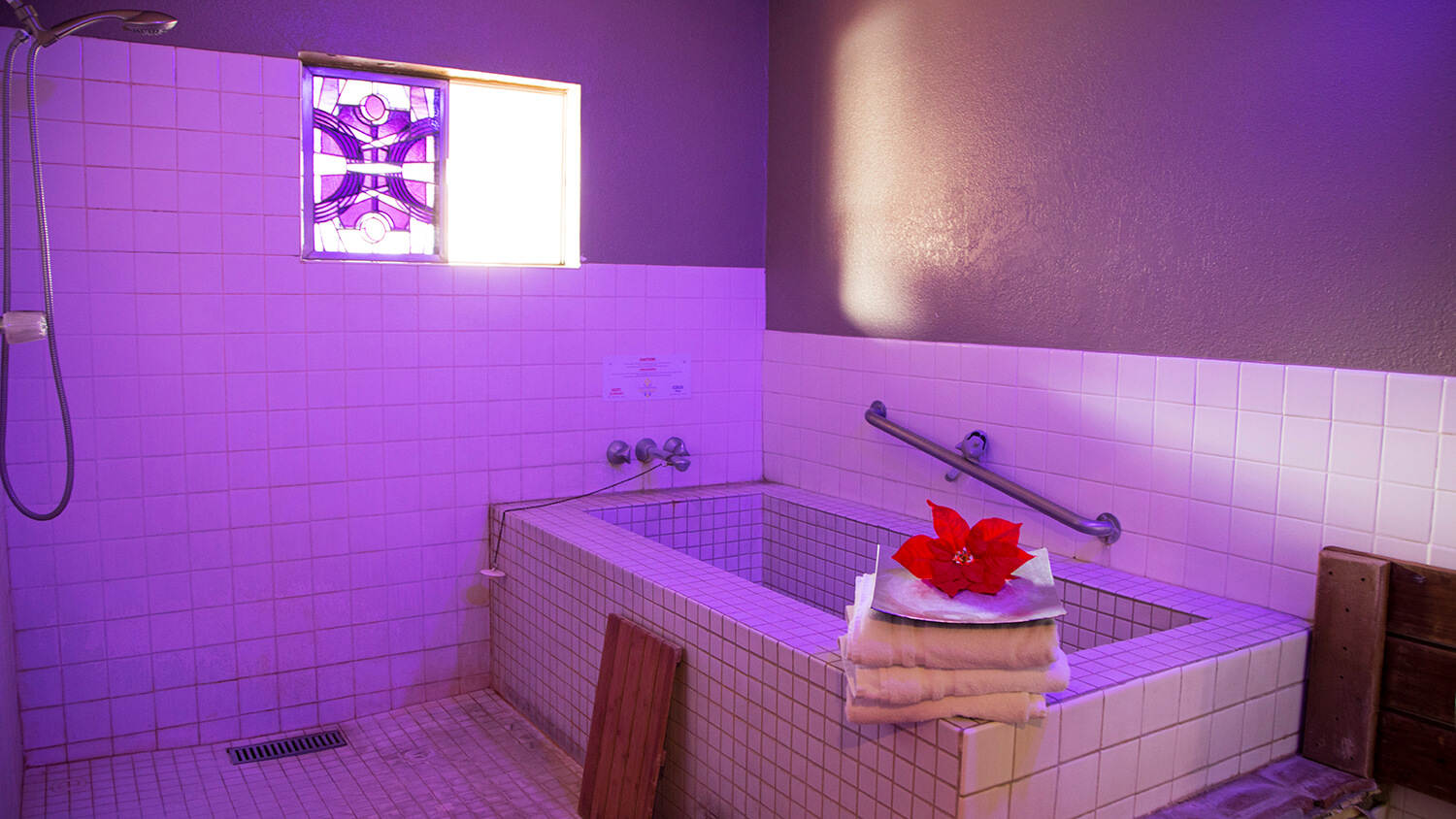 BEST PLACE TO GRAB A BITE: The beauty in enjoying all the healing opps Steamboat Hot Springs Healing Center & Spa is that, afterwards, you can head straight for Reno and check out endless dining opportunities, oooor beeline it straight up the mountain to Virginia City. It may even feel like two vacations in one.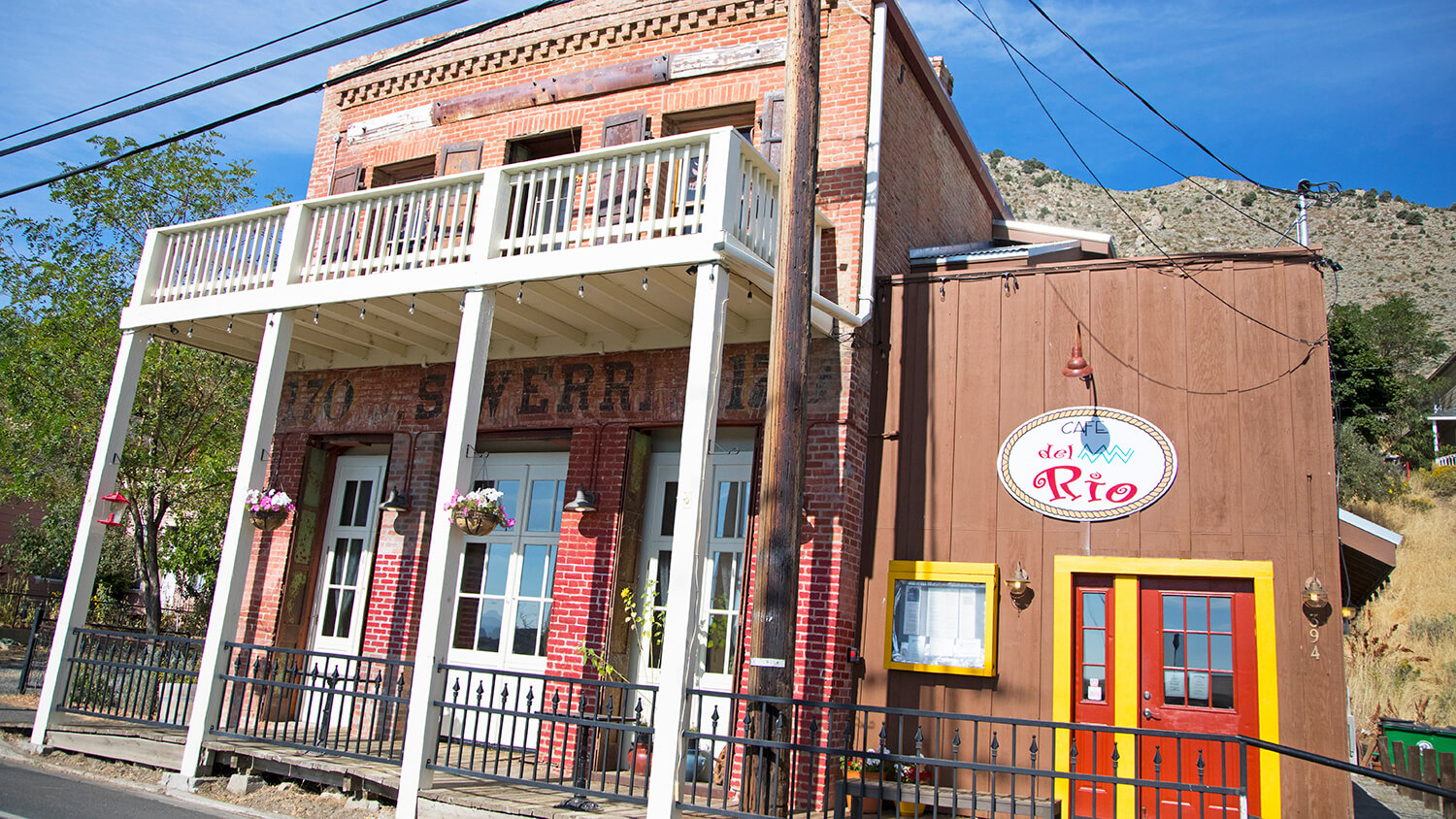 If start your day early in Virginia City, kick off the day with an insanely flavorful house roasted cup of joe at The Roasting House. Alternatively, if you head up the hill by day, after your healing and soaking sesh, grab a damn tasty Mexican meal at Cafe Del Rio. Opportunities for salt water taffy, fudge, and candy apples are aplenty, as are Old West saloons that feel like you just stepped onto a movie set. Grab a cold one at one of Virginia City's newer saloons at the Virginia City Brewery & Taphouse, or rely on a favorite that's been a fixture of main street for more than 150 years (take your pick—you can't go wrong with the Bucket of Blood Saloon). For dinner, cruise down to Gold Hill—a speedy 5 minutes from "downtown" Virginia City—for the Crown Point Restaurant to get your hands on angus steaks in a dining room that predates Nevada statehood.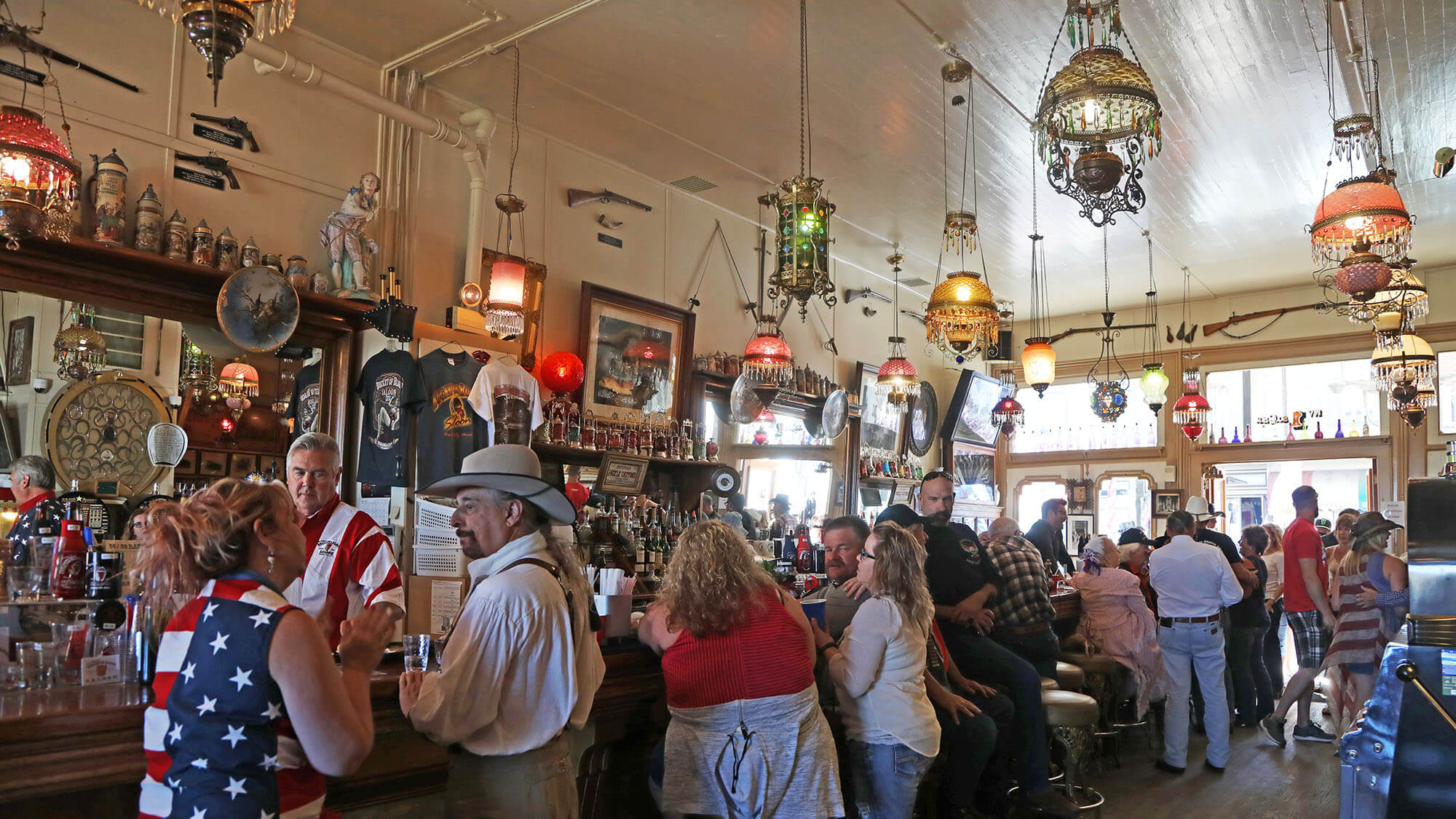 GET OUTSIDE: Accessing all the good stuff in Virginia City means one thing: you're going to be up close and personal with strolling original wooden boardwalks on Historic C Street. Whether or not you decide to take a gander inside any of these historic shops, restaurants, or saloons—it will become clear why Historic C Street is continually rated one of the top 10 Historic Main Streets in the U.S. If you want to delve deeper—and yeah, we know you wanna—get yourself a Comstock Adventure Pass that's good for touring the local mines. You'll get a deal on pricing, and this themed package will take you into the belly of three historic mines. Tour Chollar Mine—where you can still see that mysterious blue clay that made VC famous oozing out of the walls, and Comstock Gold Mill—a fully operational stamp mill that processed millions of dollars in silver ore.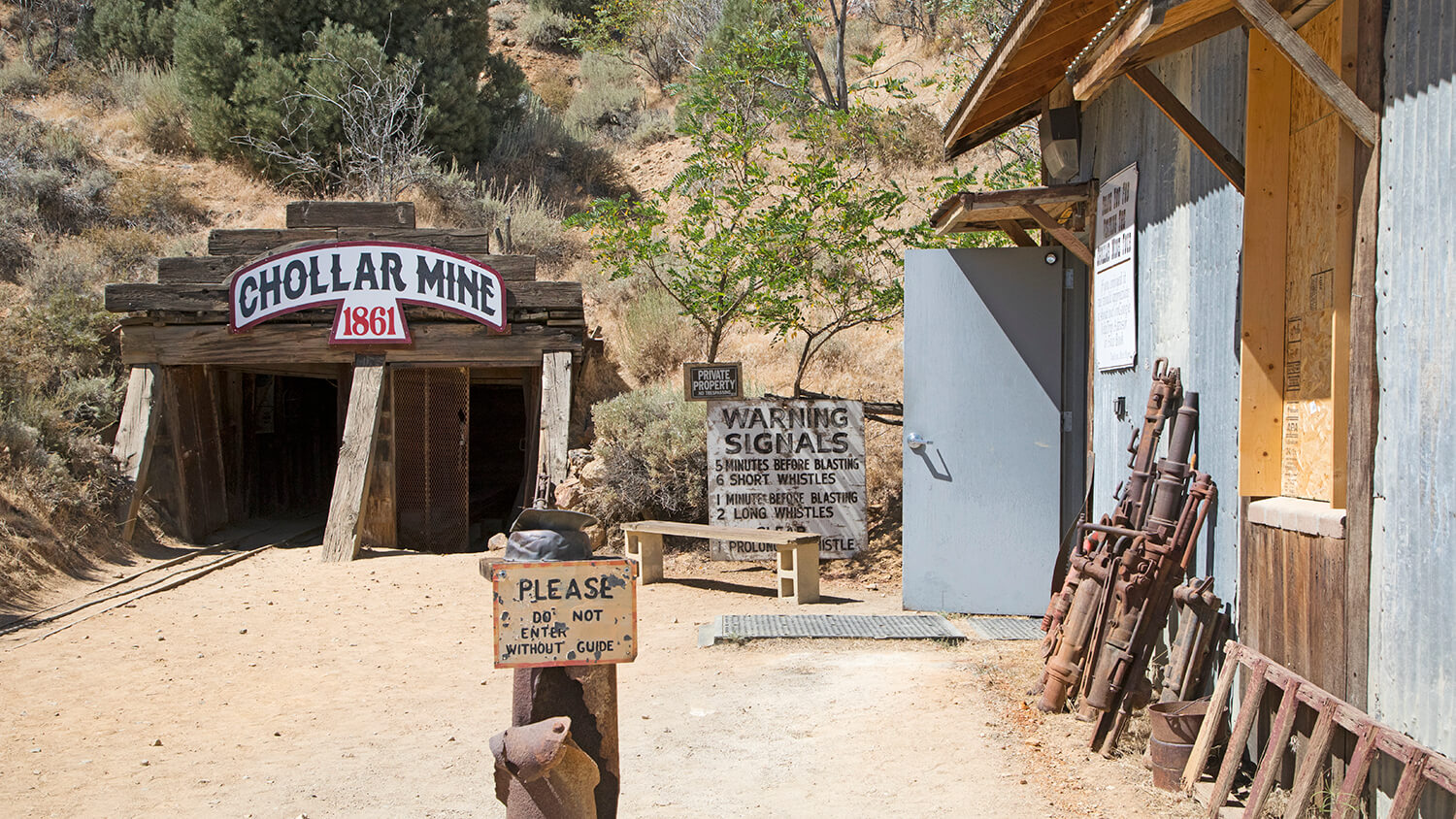 LEARN A THING OR TWO: Home to the largest silver strike ever discovered on planet earth, Virginia City has seen some serious history. A magnet for wealthy businessmen and entrepreneurs, and famous gunslingers and ladies of the night, Virginia City has a history unlike any other place in Nevada (and the West)—and has some pretty badass museums to commemorate it.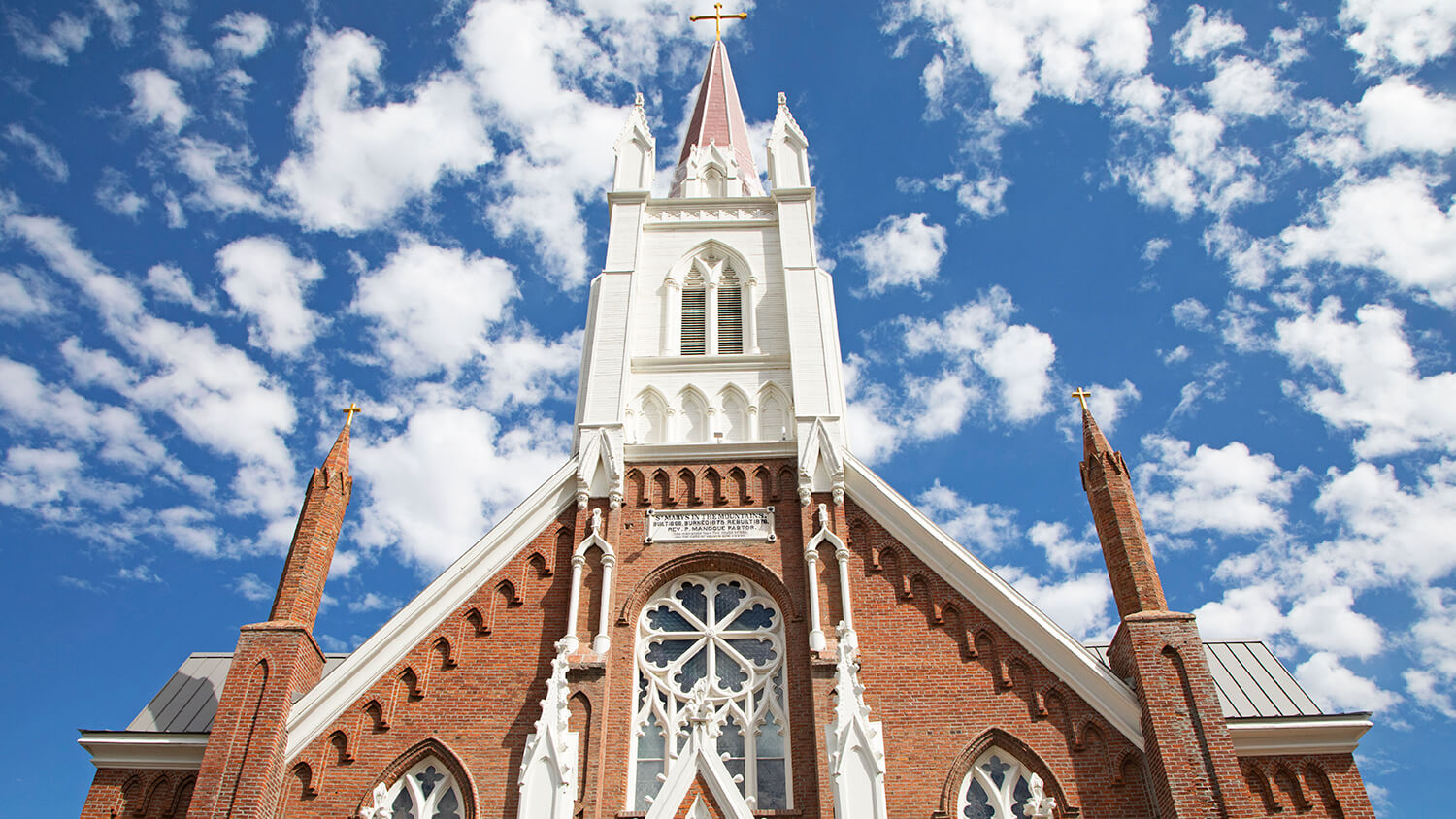 Saint Mary in the Mountains Catholic Church & Museum has been part of the Virginia City skyline since silver boomed here, and welcomes visitors to learn about its role in this iconic place since silver was first discovered here. The church in itself is impressive beyond words, and the museum in the basement tells the story of the church's role in the lives of miners and people who lived here. Piper's Opera House is one of the most significant vintage theaters in the US, the Fourth Ward School Museum & Archives is the last school of it's kind, and the Courthouse Slammer & County Museum does a stellar job of laying out all history important to telling the Virginia City story.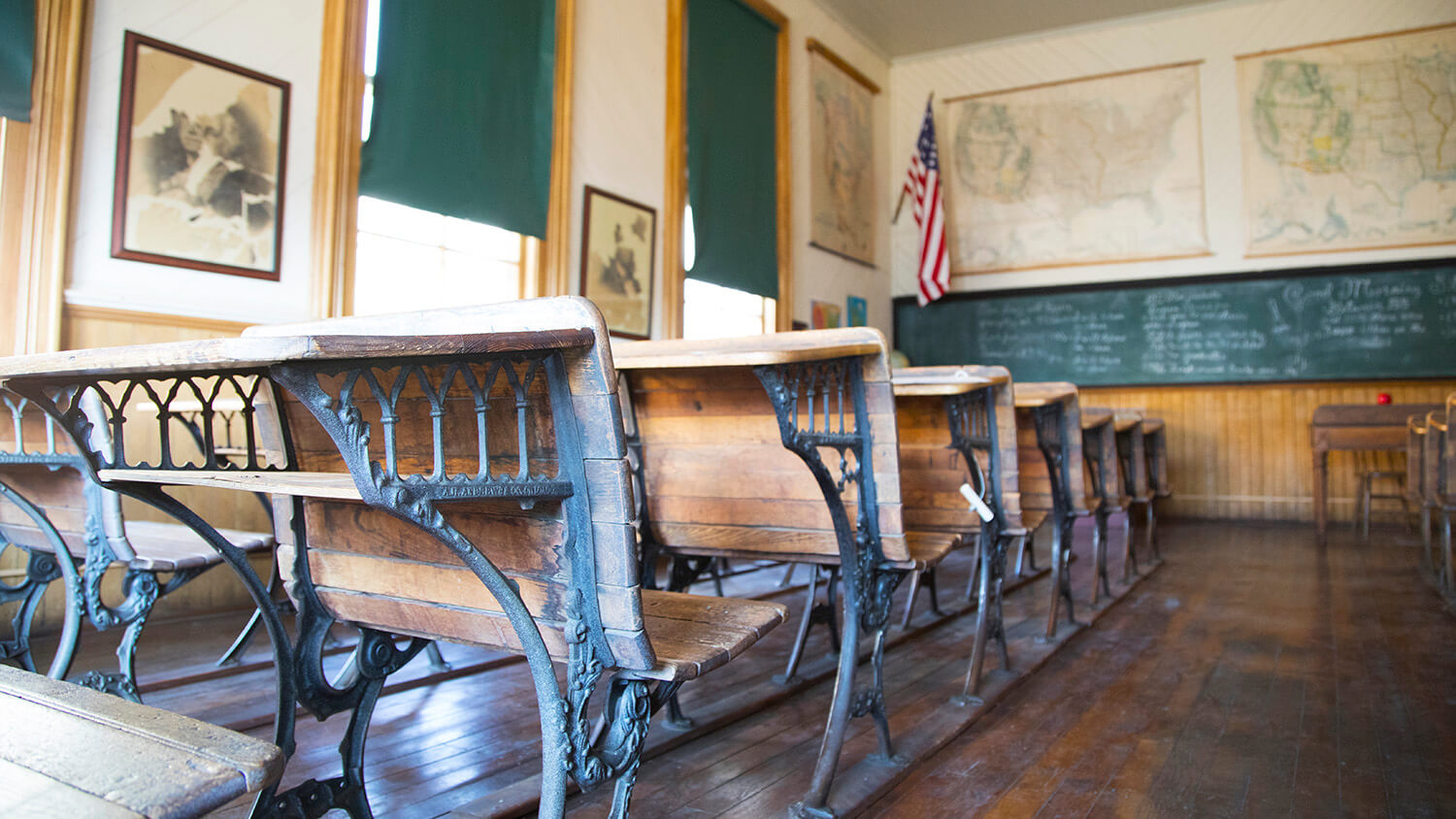 BEST TIME OF YEAR TO SWING THROUGH: As a totally enclosed healing wonderland, any time of year is perfectly great. The soaking tubs are indoors, as are the therapy and wellness treatment rooms, but there is one sweet little outdoor tub on the grounds, too. Any time you choose to visit will surely satisfy. #NVHotSprings
---
Caliente Hot Springs Motel
NOTE: After a temporary closure, Caliente Hot Springs Motel has its grand reopening slated for spring of 2021. Be there or be square!
NORTHERN, CENTRAL OR SOUTHERN NV? Southeastern
CLOSEST TOWN: Caliente, of course!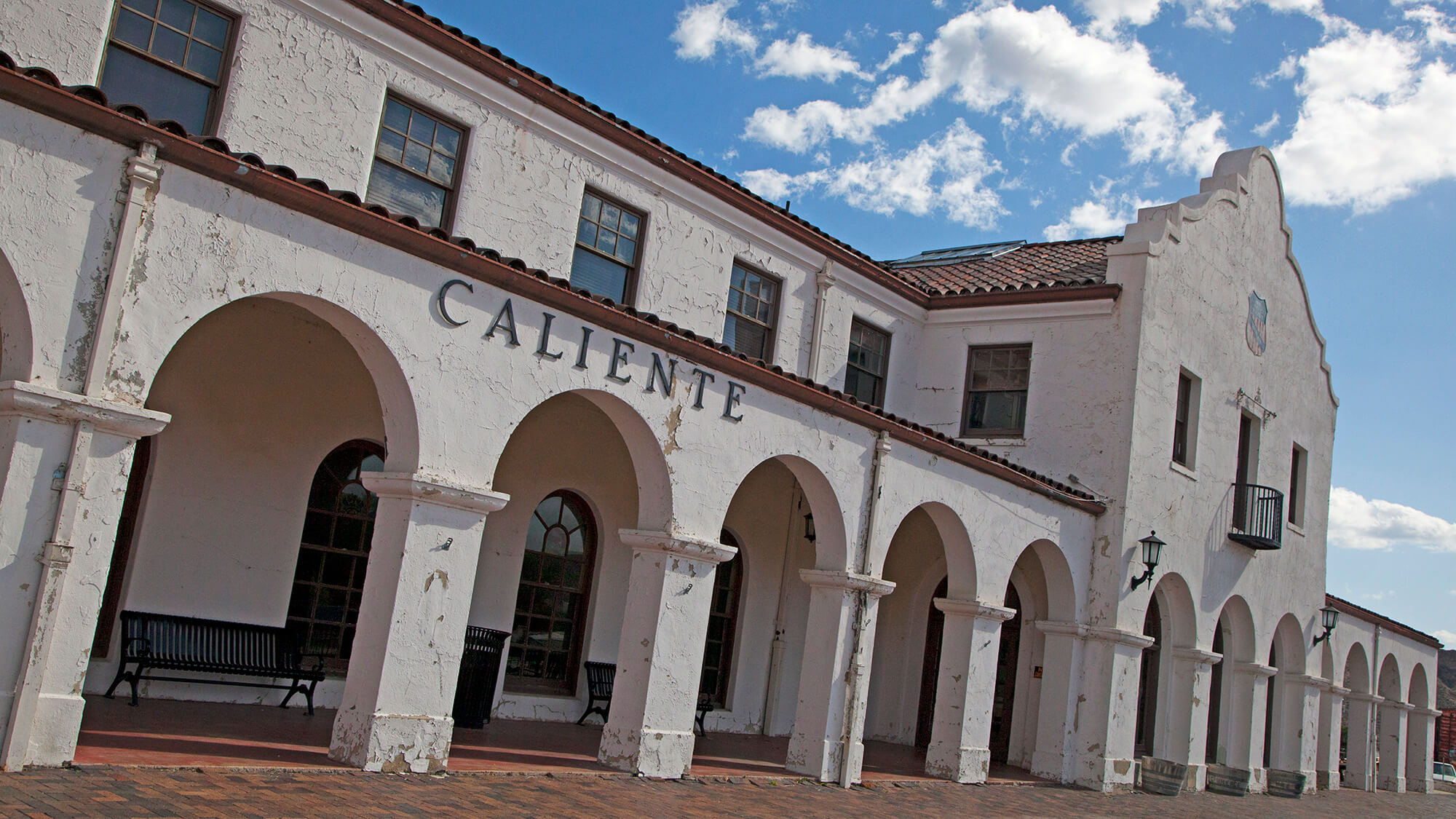 BEST PLACE TO GRAB A BITE: Nowhere to eat in Caliente? Well, those accusations are boldfaced lies, guys. Finding a place to chow down in smalltown Nevada might sound like a task, but sometimes you just might not be lookin' in the right place. Rely on three tasty finds in the Caliente area to fuel up: the Knotty Pine, J & J Fast Food Restaurant and Side Track Restaurant (and its adjacent speakeasy). J & J can whip up a quick to-go if you're stashing a meal for later, while Knotty Pine is a delightfully old-school, no-frills diner packed with locals more often than not. And Side Track? This historic location is Caliente's newest restaurant, offering super fresh meals catering to all dietary needs—and wants.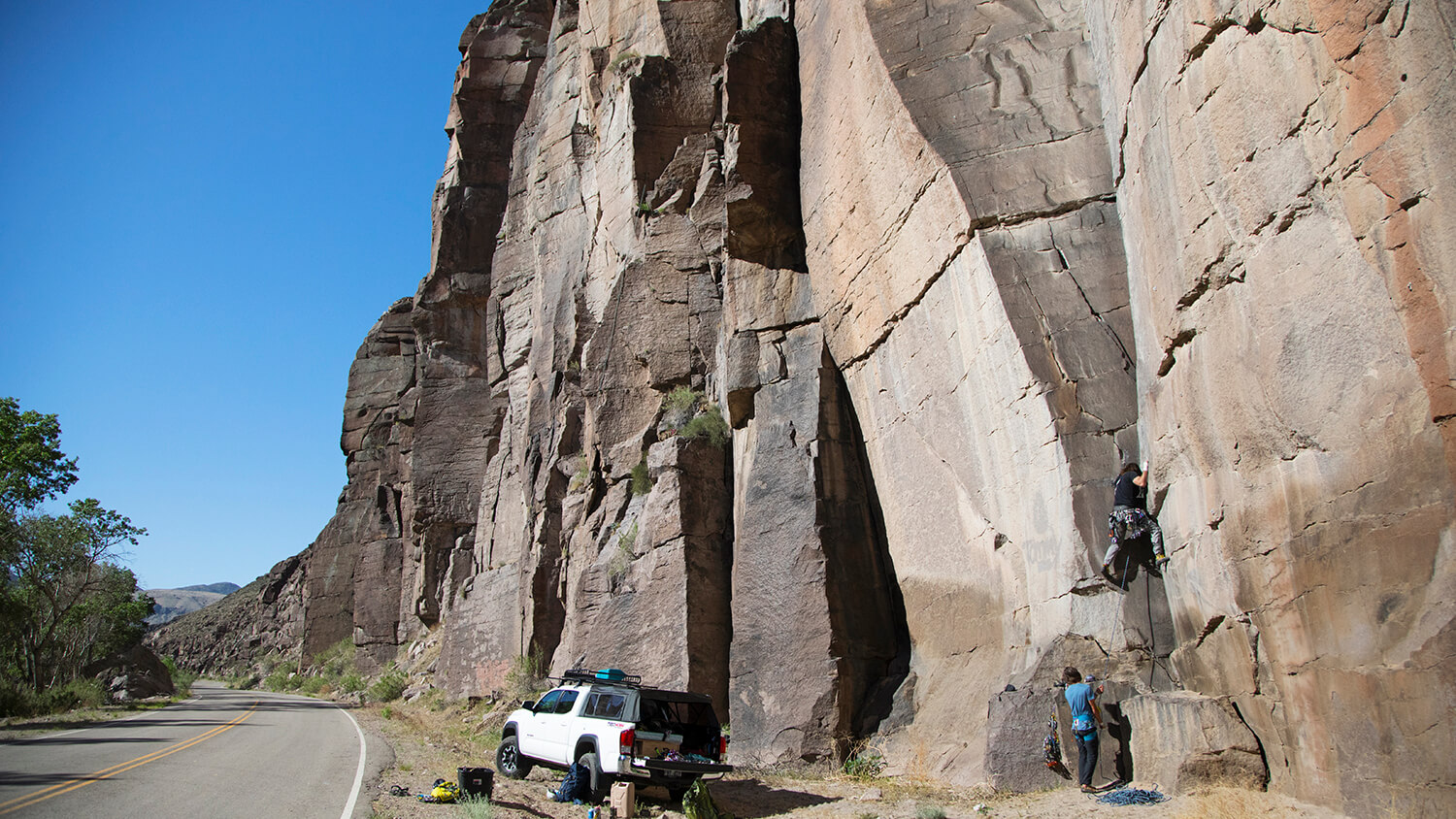 GET OUTSIDE: In this part of the state? Hold our adventure bug-out bag and let us count the ways. Southeastern Nevada is one of those tucked-away, hidden-in-plain-sight regions that you probably aren't going to be passing through unless you're heading for a particular place, or make this the destination itself. And, with the largest pocket of parks in the state, which are positioned between staggering canyon walls, slot canyons, and deliciously lush valleys and meadows packed with wildlife, Fern Gully-style hideouts and unimaginable vistas—not to mention very few other outdoor adventure seekers—Caliente makes an obvious basecamp.
Three short hours from Las Vegas, a mind melting SIX Nevada State Parks surround Caliente, along the Great Basin Highway—all within 70 miles of each other—each exploding with the vibrance of a rainbow's full spectrum, and attractions ranging from stellar camping to hiking, fishing wildlife viewing, and straight-up solitude. Pick a track and roll with it—and if that so happens to be mountain biking well then, you're also in luck. Caliente is home to the state's newest singletrack trail network at Barnes Canyon, serving up more than 20 miles of trails from fast and flowy, to rocky and technical—ready for anyone or any skill level to rip.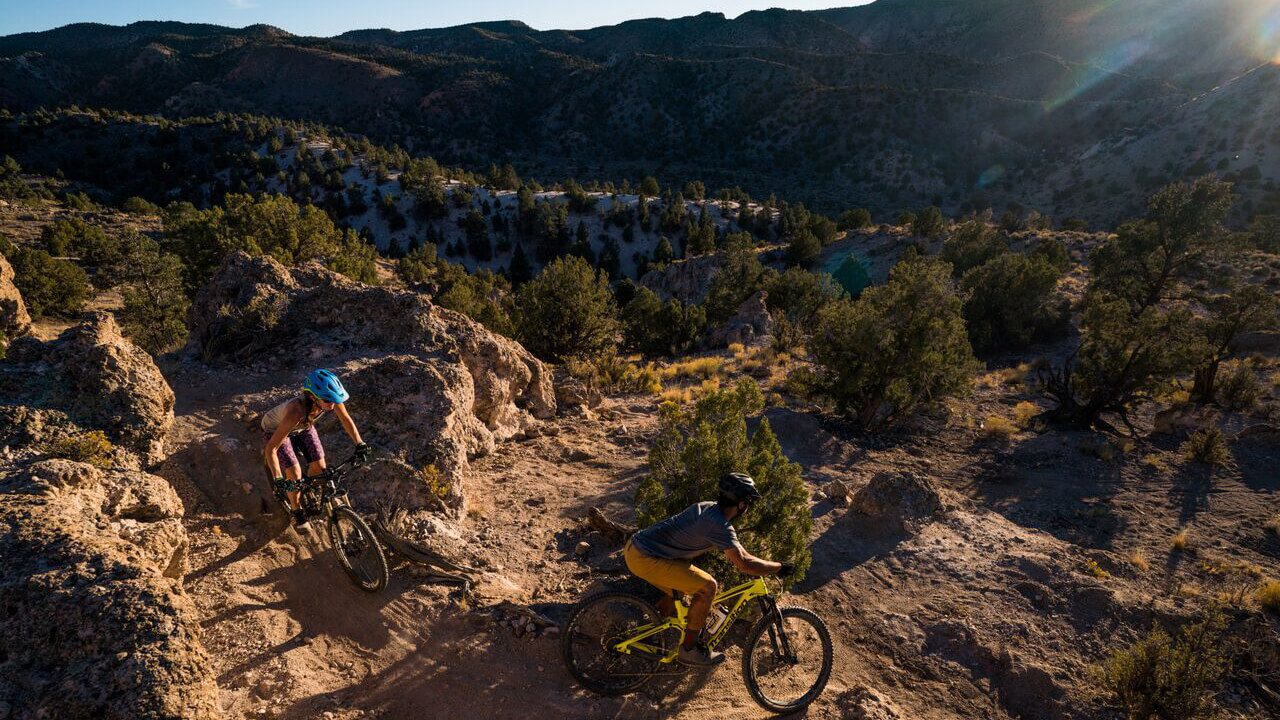 LEARN A THING OR TWO: Though outdoor action takes the blue ribbon 'round these parts, history is a strong best in show, thanks to the arresting beauty of the Spanish mission-style Caliente Railroad Depot, preserved pioneer history in this long standing agricultural mecca in places like Elgin, and Spring Valley. While these places quietly ranched, real rough-and-tumble Wild West action was part of everyday life in Pioche, that came with a massive silver discovery. Among the glimpses still offered into the raucous past of this town—where crime and murder ran so rampant 70-ish people were buried before someone actually died of natural causes—are a once-elaborate turned quickly dilapidated courthouse that cost $1M and uncommon relics like the only aerial mining tramway in the state, still dangling overhead.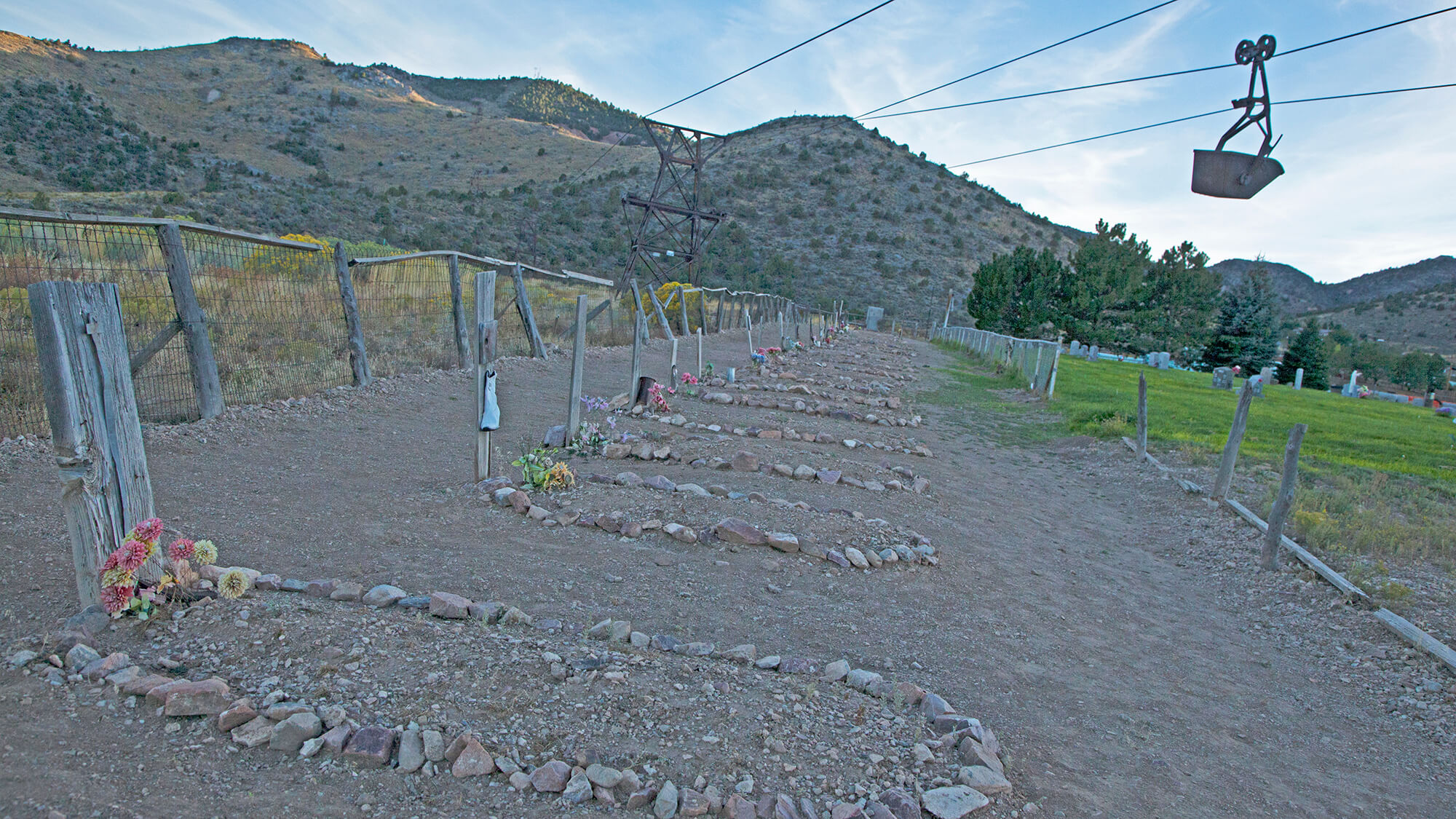 SOAK THIS WAY: What better than a hotel brimming with natural hot springs, situated in the core of adventurous, history-soaked delights? Nothing, that's what. Grab a coffee and made-from-scratch breakfast sammy from Side Track, then head back to your room at the Caliente Hot Springs Motel for a private, in-room AM soak—cause yeah, what a way to wake up. Grab your adventure buddy and hit those trails hard all day, then return to soak those gams in tiled private soak rooms before heading to the Side Car Dining Hall & Speakeasy for a late night craft cocktail.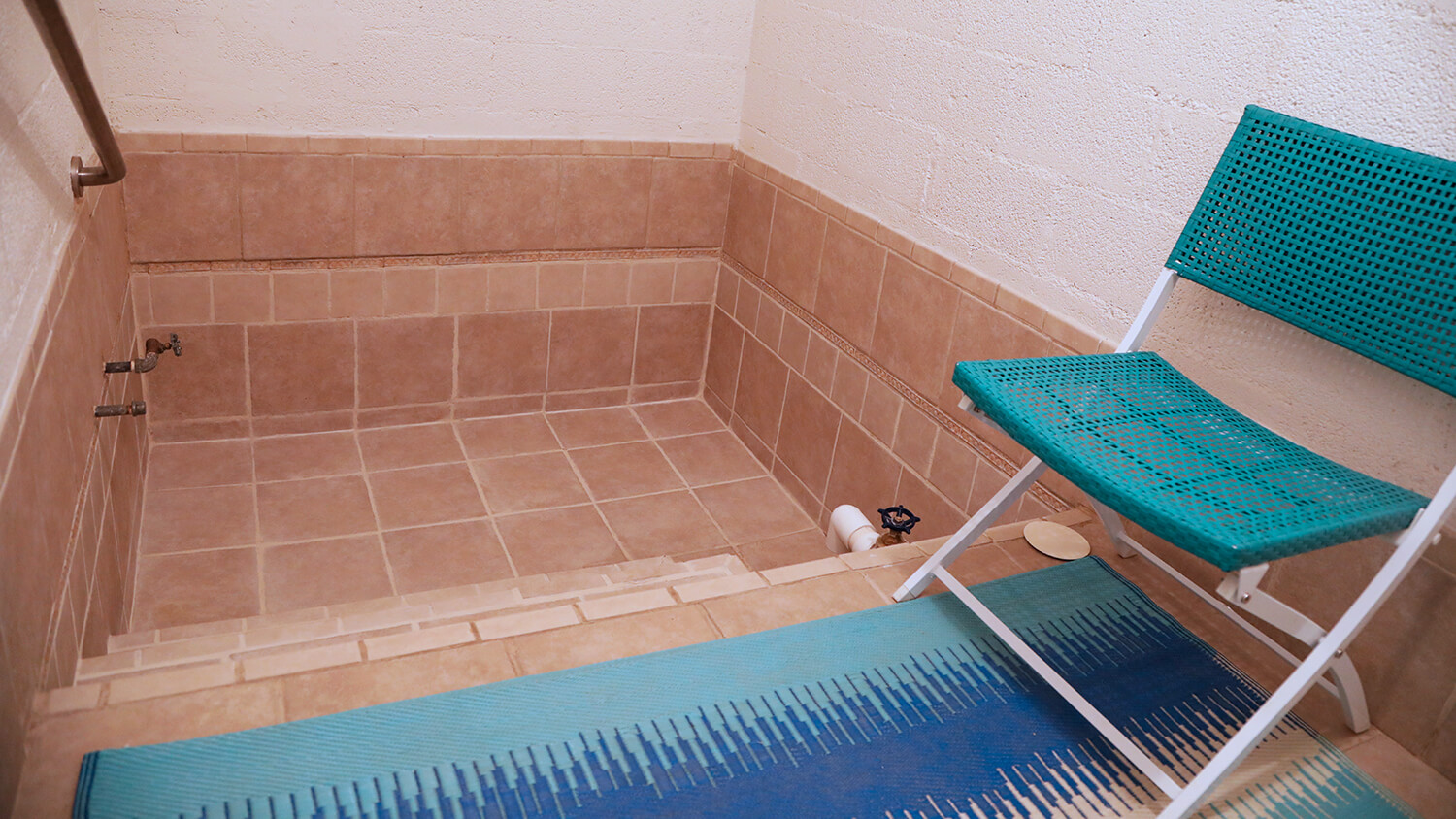 BEST TIME OF YEAR TO SWING THROUGH: Summertime in this part of the state can sometimes surpass comfort zones—but you can't go wrong with a visit during spring, fall or winter.
Get Inspired
Related Stories