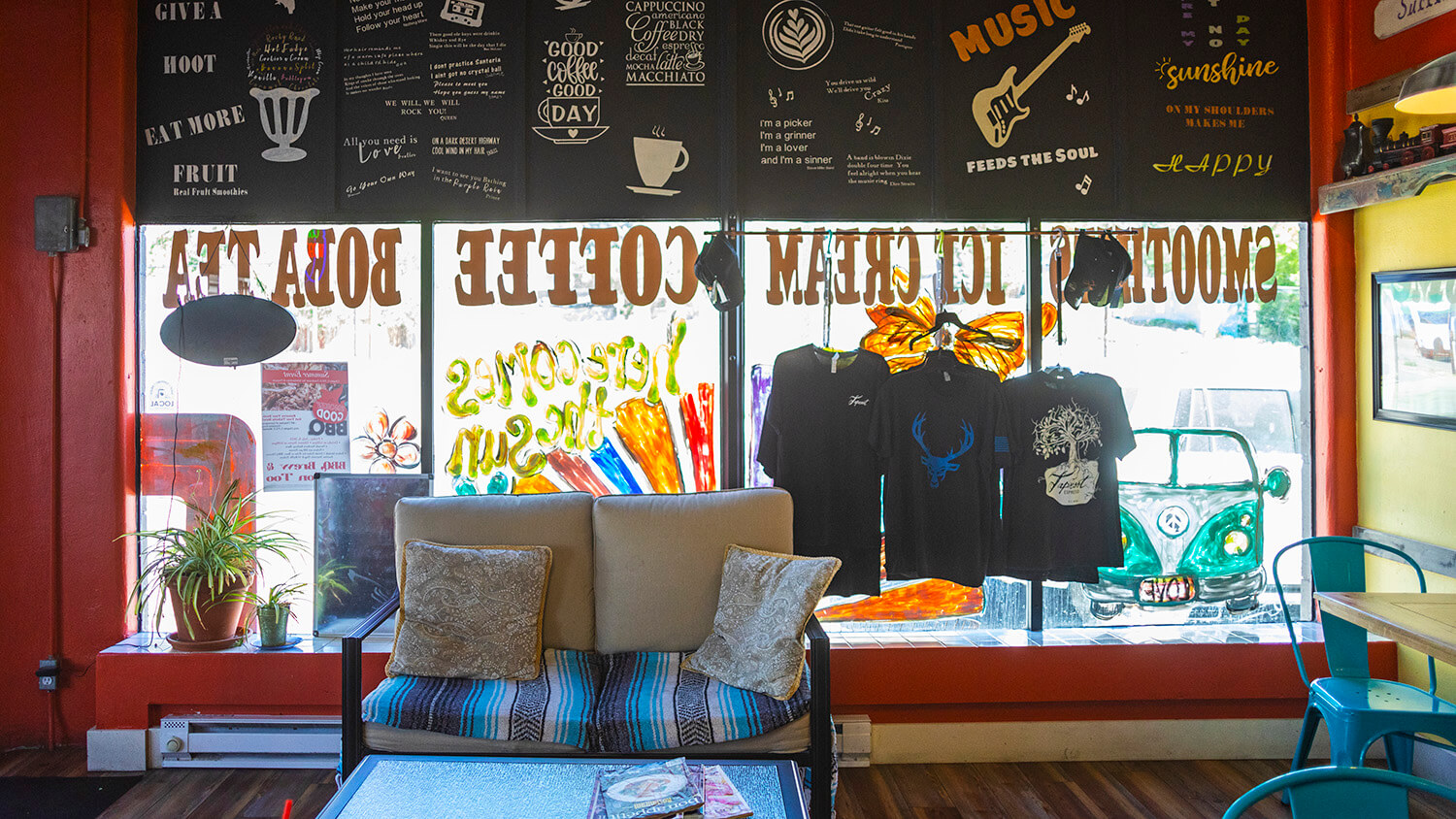 As one of the newest restaurants to the Ely scene, Taproot has developed a devoted following. And with flowing coffees, shakes, fruit smoothies, and a wide selection of boba teas, it's easy to see why. Located along the western edge of downtown Ely, whether you're grabbing a coffee before you hit the trail, are looking for a great place to refuel midday, or are after a tasty pastry, bagels, ice cream, shakes and more, make Taproot at the top of your Ely-area agenda.
Locally owned and operated, Taproot Ely offers all kinds of made-to-order drinks (including an impressive lineup of delicious boba tea options), smoothies, coffees, and more, along with fresh pastries, bagels, and other snacks. Best yet, patrons are offered free WiFi access with every purchase, and a spacious, cozy dining room to stretch out and take it all in.
Hours:
Taproot Ely is open seven days a week, from 7:00 AM to 5:00 PM Tuesday through Saturday, 7:00 AM to 3:00 PM Sunday, and 7:00 AM to 12:00 PM Monday.