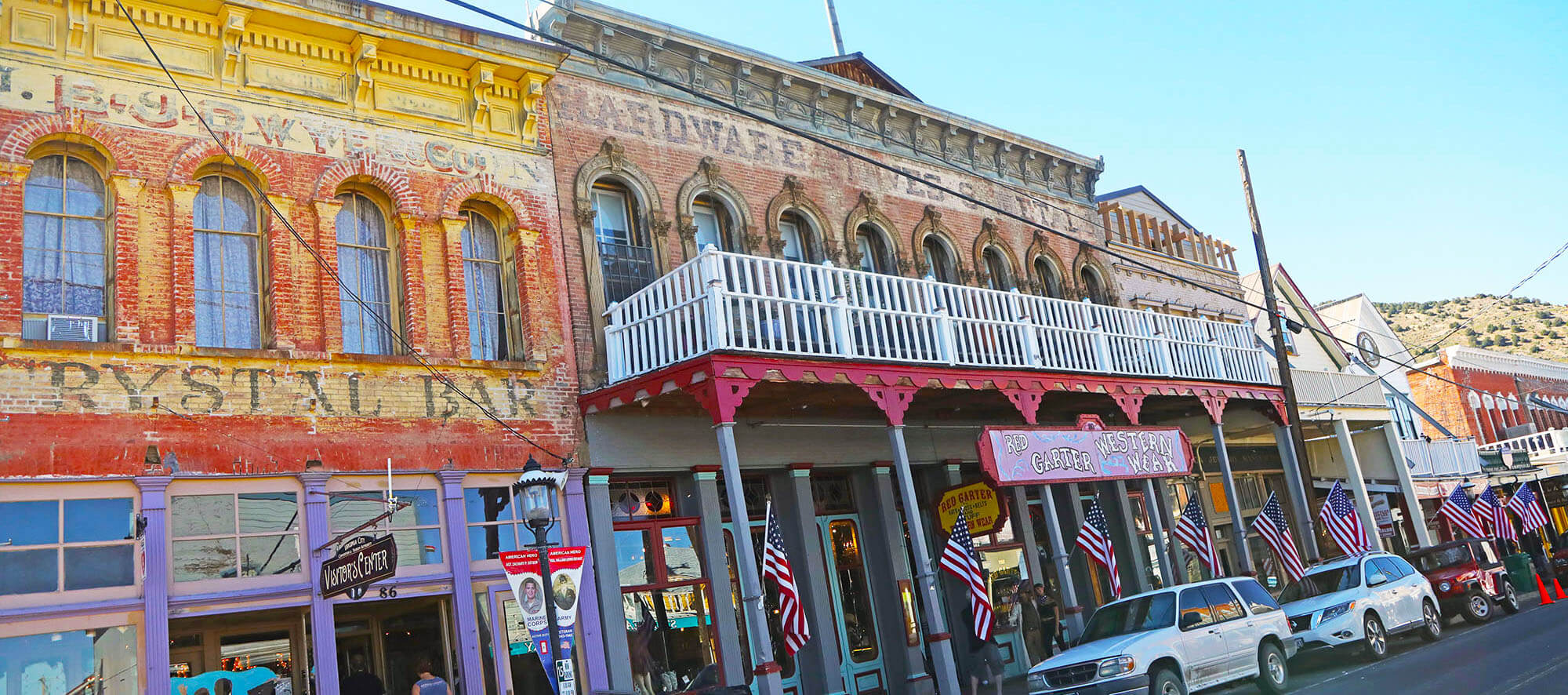 Virginia City
Virginia City, Nevada, has roots that run deep through its modern-day craftsmen and bloodlines from generations past. Originally established as a mining town more than 150 years ago, Virginia City still stands to be one of the most popular and historic destinations to visit in Nevada.
Discover the Untold Stories of Virginia City
With deep roots and families that have lived here for generations, a town that's most famous for 1859's Comstock Lode is still a leap back in time, any day of the week. Today, Virginia City hosts events and showcases beautiful historic architecture that often reveals its rowdy, fascinating past.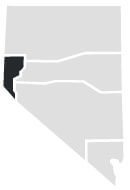 All Seasons
State of Nevada
A Sterling Mark on the Nevada History Books
With an exciting history that roots back more than 150 years, Virginia City is one of the country's largest historic districts and is listed on the National Register of Historic Places. It's also ranked among the nation's top twelve most distinctive destinations and hosts about a million visitors each year who come to Nevada to experience the Silver State's living history.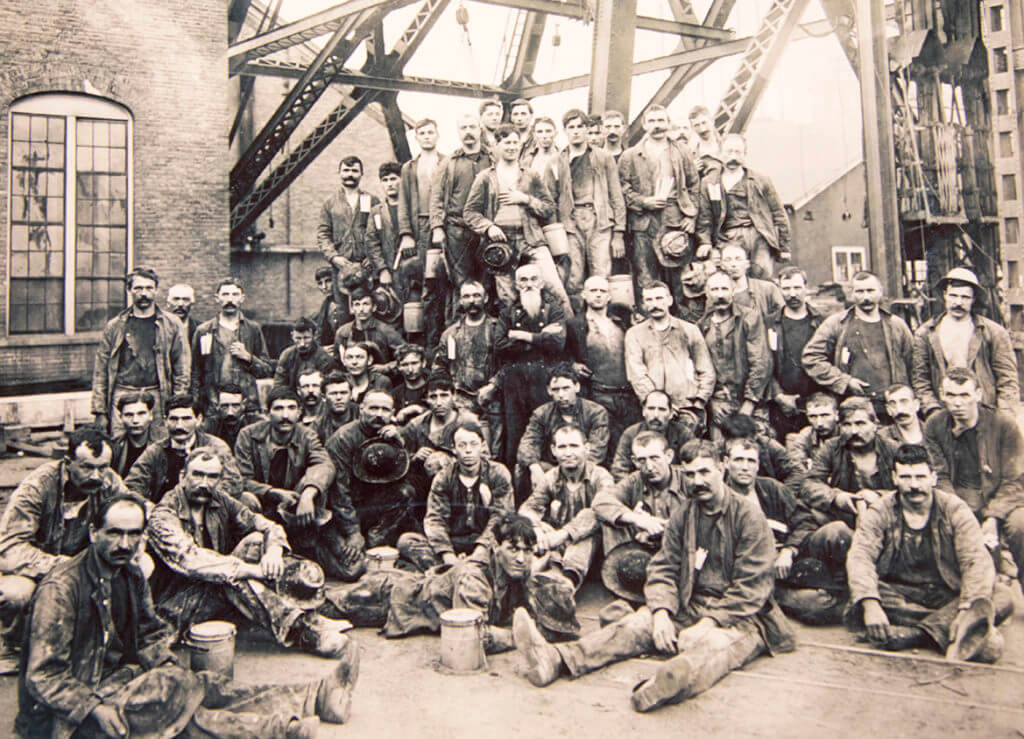 Famous for Silver, Virginia City Was Also Home to A Famous Writer
While most of Virginia City's residents were drawn to this bustling boomtown to mine, not all who sought their fortune in mining were successful. Lucky for us, a man named Samuel Clemens tried his hand at mining and failed miserably. Instead, he took a job at the Territorial Enterprise, where he discovered his knack for writing and first used his famous pen name, Mark Twain. Thankfully today, the people of Virginia City proved wrong Huck Finn's famous quote "that is just the way with some people. They get down on a thing when they don't know nothing about it." Virginia City has untold stories—the answers to which we may never know—but instead of "gettin' down on it," the town wants everyone to know about their mysterious slice of the American West that stands proud to this day.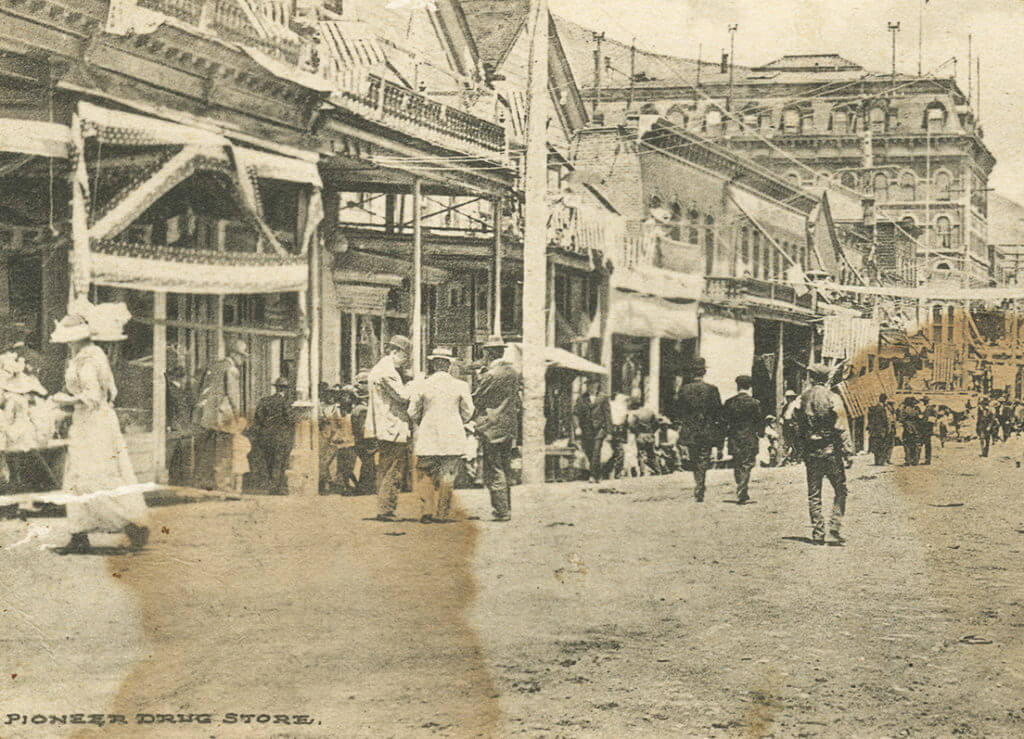 Following the discovery of a large deposit of silver in the area, Virginia City sprang into existence virtually overnight. Known as the Comstock Lode, the mind-bogglingly massive 1859 silver discovery led to a flourishing new town that enjoyed unimaginable wealth and prosperity. By the end of the silver strike in 1898, the Comstock Lode yielded hundreds of millions of dollars, equating to billions today, and was responsible for significant developments on the West Coast as a whole. In fact, investments made in mining on the Comstock in the 1860s, 1870s, and 1880s helped propel the development of San Francisco.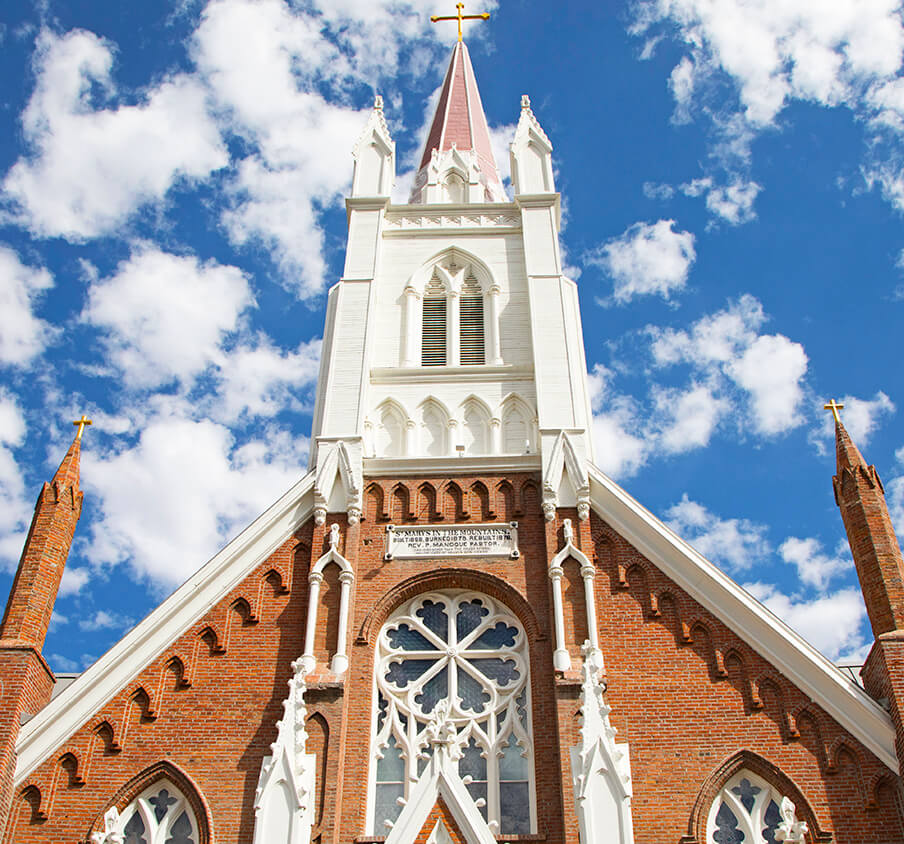 Virginia City Today
Virginia City's main drag, C Street, doesn't look like it has changed much from its rough-and-tumble beginnings. The original wooden boardwalk and historic structures remain, including 19th-century homes, churches, museums, saloons, and cemeteries, which allows visitors to feel like they've teleported back in time. The Bucket of Blood Saloon is just the place for a refreshing drink after hopping a ride on the Virginia and Truckee Railroad, touring the Historic Fourth Ward School Museum & Archives or visiting the Comstock History Center. Best yet, you can download the Virginia City mobile app to learn the history of all the old buildings throughout town.
Visitors can pan for gold, tour an old mine, or drink in a little culture at Piper's Opera House. Built in 1885, Piper's Opera House has been called the most significant vintage theater in the west. After all, you know Mark Twain likely saw a few shows there and visitors today enjoy self-guided tours and the occasional concert or theater production.
Virginia City Haunts & Ghost Tours
With a history loaded with wild west lore, there's no wonder this town is full of haunted locations because as it turns out, most of that lore happened and Virginia City may still have residents who want you to know about it.
Whether you're interested in the unexplained or looking for an evening thrill, Virginia City is a hotbed of paranormal activity. The Silver Queen Hotel, built in 1876, has numerous accounts of ghostly activity including footsteps, tapping on the walls, and the unfortunate story of a woman who took her own life in Room 11. Plan to sleep in if you stay the night… guests report activity often and falling asleep at the safety of dawn is not uncommon.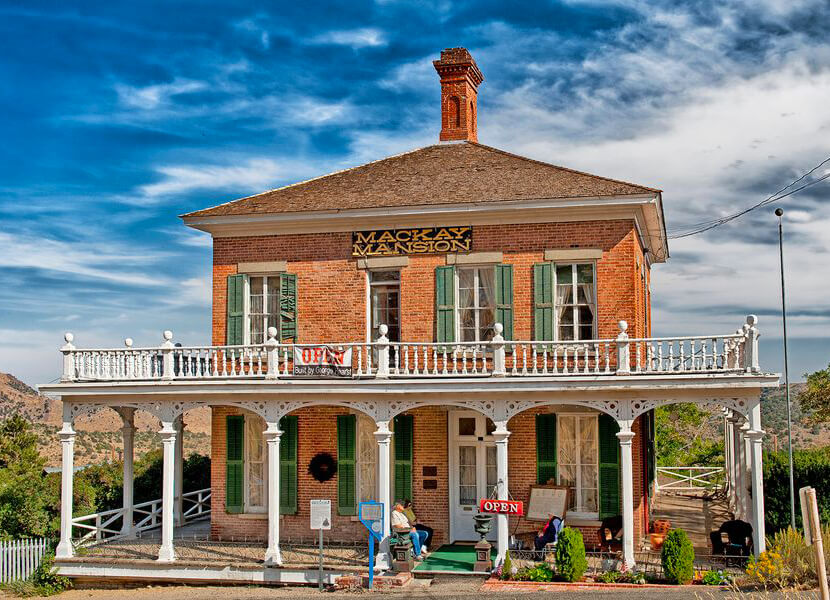 Your haunted tour of Virginia City is incomplete without swinging through the storied Gold Hill Hotel & Saloon—the oldest hotel in Nevada. Sip sagebrush-infused cocktails, learn about one of the deadliest mining accidents in U.S. history, and see if resident ghost Rosie pays a visit.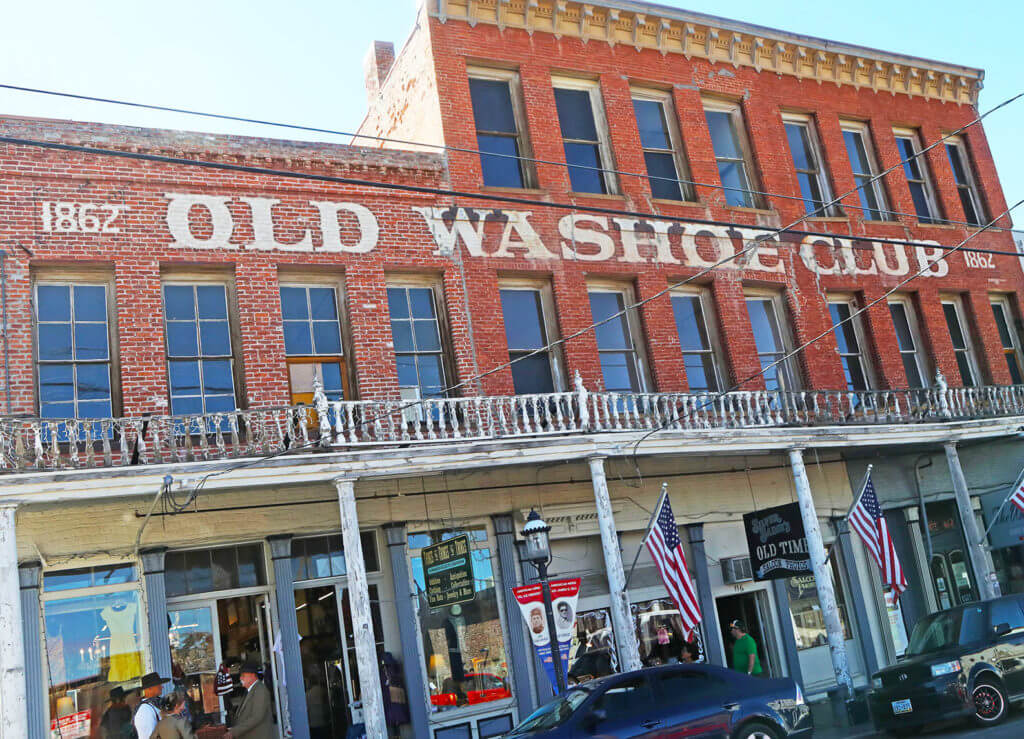 The Washoe Club is believed to be the most haunted building in Virginia City, Nevada, and has a bar, museum, and even a crypt to explore – don't be surprised at the shadow you see out of the corner of your eye. The crypt's rock walls and cave-like appearance will put you on edge when you walk in, but nothing will prepare you for what you may see by the time you leave.
Ghost Tours: Gaining Access to Haunted, But Closed Buildings
Hop on a "ghost tour" if you want to hear the history of historic structures as you walk through the buildings themselves. Virginia City's Bats in the Belfry tour focuses on the paranormal and hosts tours through multiple old homes and businesses, along with a narrative that will chill you to the bone. This walking tour will take you through the Silver Queen Hotel, Mackay Mansion, the Washoe Club and outside past additional, sometimes unnamed structures, while the local guide tells the stories of the locations. The tour is a great way to experience first-hand, the history of Virginia City, Nevada, in its heyday.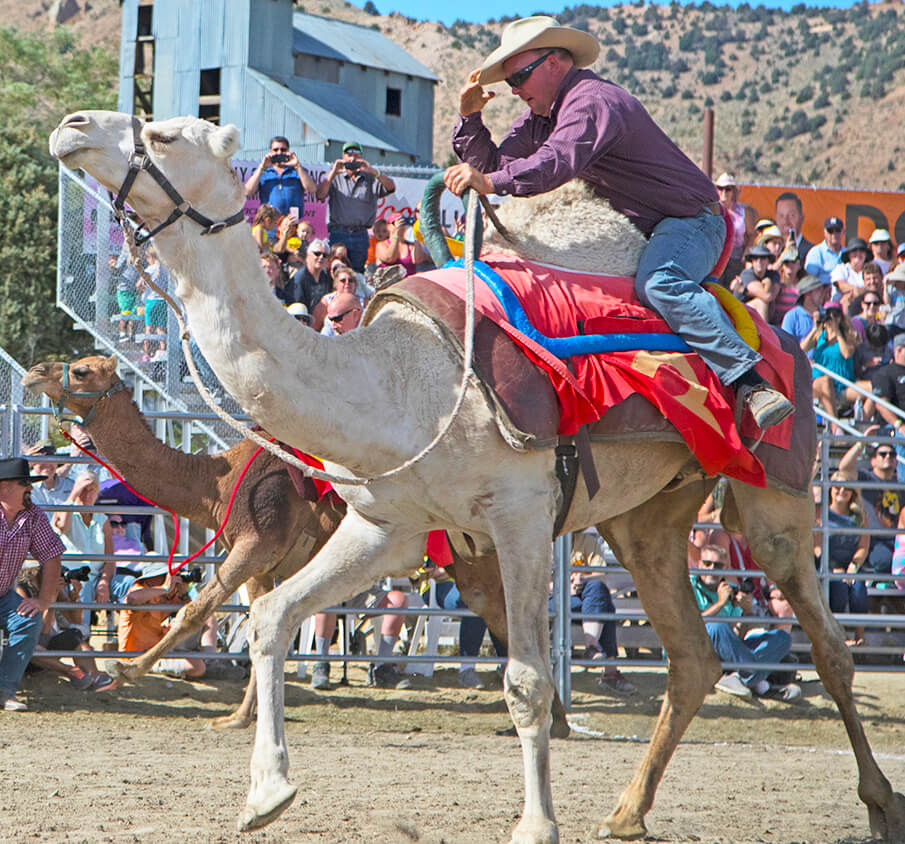 Virginia City Events
Although the spellbinding history is hard to ignore, it's not just the tales of yesteryear that draw people from all corners of the globe. There are plenty of things to do in Virginia City, and the town hosts many special events and parades each year, including the Rocky Mountain Oyster Fry, Chill on the Comstock, Fourth of July Parade and Fireworks, the Virginia City Grand Prix, Street Vibrations Fall Rally, and Christmas on the Comstock. Then, there are the events that you won't find anywhere else, like the International Camel and Ostrich Races and the World Championship Outhouse Races.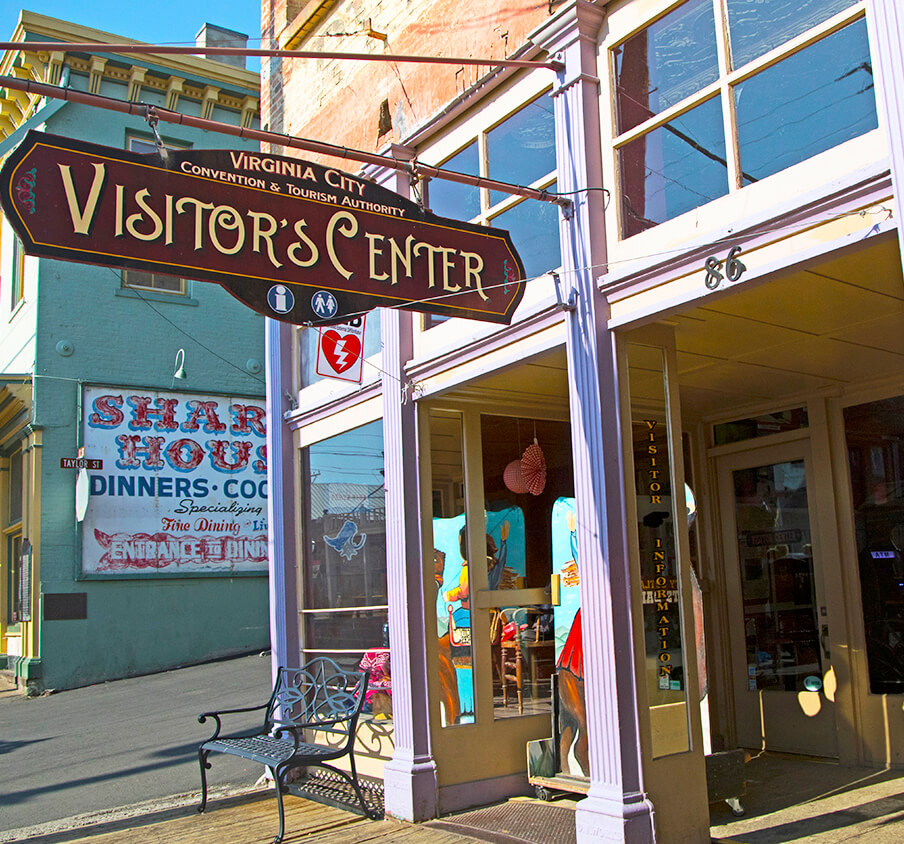 Where is Virginia City
Whether you're heading to the town for a daily event or for a weekend of fun, you can get to Virginia City by car, at approximately 35 miles southeast of Reno, Nevada, or if you're flying into Reno-Tahoe International Airport, there are multiple flights per day, but try to book a flight that arrives during daylight to enjoy the scenic drive to Virginia City. From Reno, you will take US Highway 395 South to the junction of State Route 431 and the route from Reno to Virginia City starts at an elevation of 4,500 feet and climbs to an altitude of over 6,700 feet before dropping back down to 6,200 feet. Travelers should be mindful of the higher altitude and plan to drink plenty of water before and during their trip.
#TravelNevada
Ready to blow up some feeds? Whether it's a #nofilter-worthy slice of scenery or some seriously FOMO-inducing selfies, use #travelnevada to share your own incredible only-in-Nevada moments.