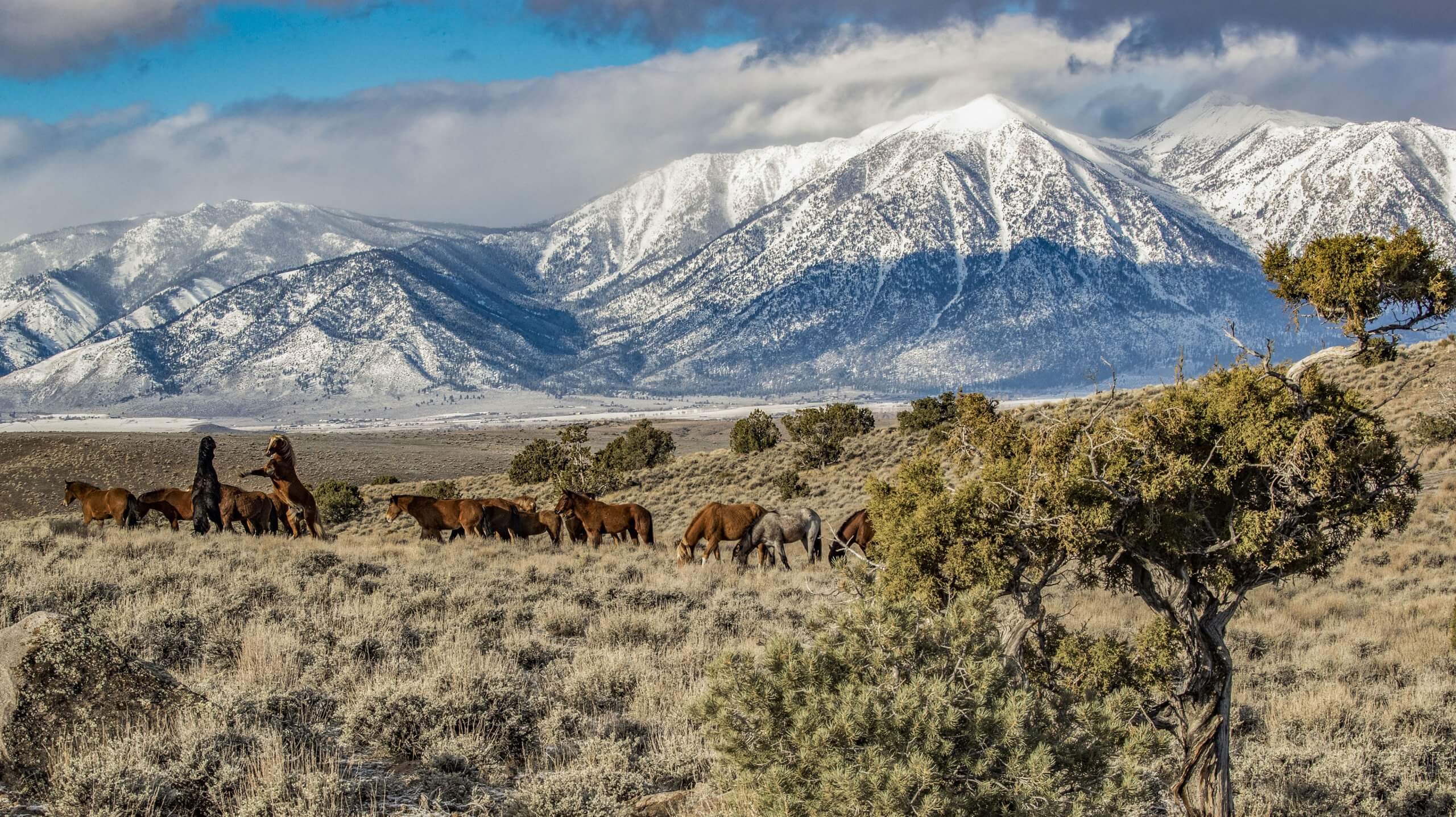 JT Humphrey Wildlife Photography Tours
A longtime resident of Carson Valley, Garnerville-based John T. Humphrey knows the high desert, eastern Sierra Nevada terrain surrounding Lake Tahoe like no other local guide—down to every last creature who lives within. A wildlife-lover-turned-photographer for more than 40 years, John is an impassioned wildlife supporter with experience working alongside rangers and biologists reintroducing wolves to Yellowstone in the 1990s, along with viewing and protecting the bands of wild horses and myriad of other creatures who call Carson Valley home. Getting yourself a spot on one of his tours doesn't just promise great photos, but detailed information about each creature you capture along the way, told by one of the fiercest wildlife protectors in the region.
John's wildlife photography tours capture the attention of pro photographers, beginner shooters, and everyone in between thanks to his wildlife-first approach, drawing wildlife photographers from all corners of the country. Animal safety and preservation comes first—when you're riding with John count on an afternoon of incredible wildlife viewing first with unforgettable photography opportunities second, only after the animals and tour-goers are in a safe position. Getting your spot on John's tour not only promises an intimate experience in Nevada's spectacular high desert basin and range topography, with unmatched views of Jobs Peak and the Carson Valley, but an afternoon with John means hearing stories about each creature you'll cross paths with. John's helped protect most of the bands of wild horses his tours feature, and he can tell the story of which colt belongs to which mare, what their names are, and more. 
Know Before You Go
Bring home the unforgettable wildlife viewing experience you captured, and if you didn't get the shot, peruse John's online store to purchase images he's shot in Carson Valley alongside the same creatures. Wild horse tours typically run three hours at $300 total for 1-4 people. On the tour, John will guide you to at least one band of wild horses and set you up for the best possible photos.
Tours depart at the Holiday Inn Express in Minden (at the junction of Highway 88 and US 395) around 7:00 AM. Over a complimentary mini buffet breakfast, John will talk about options as he works to uncover your expectations for the day, then you'll depart with him in his truck. John will supply plenty of water, but please be sure to bring extra snacks and drinks to carry with you throughout the afternoon. Plan to bring sunscreen, a hat, and multiple layers of clothing as high desert temperatures can change fast, along with comfortable shoes for light walking and hiking. 
Hours:
JT Humphrey Wildlife Photography Tours are available throughout the year, and tend to book up fast in advance. The best way to secure your spot on one of John's tours is to get in touch with him directly in advance of your trip, at (310) 625-6040.
Admission:
Whether you're looking to get out in Nevada wild for a full or half day, rates vary based on length and destination. For the most current information on tour rates and pricing, get in touch with John directly at (310) 625-6040.
This Location: